I recently spotted these eagles, one a juvenile and the other an adult, perched on a power line tower...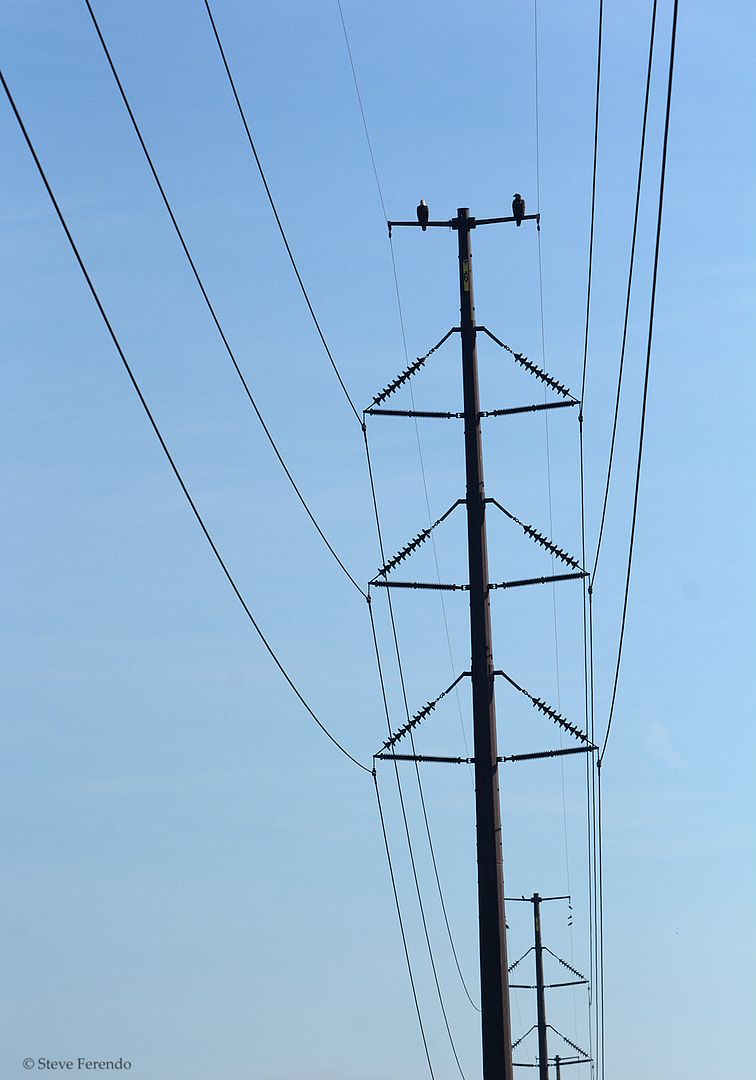 Zooming the Tamron to it's longest focal length of 600mm helped a little...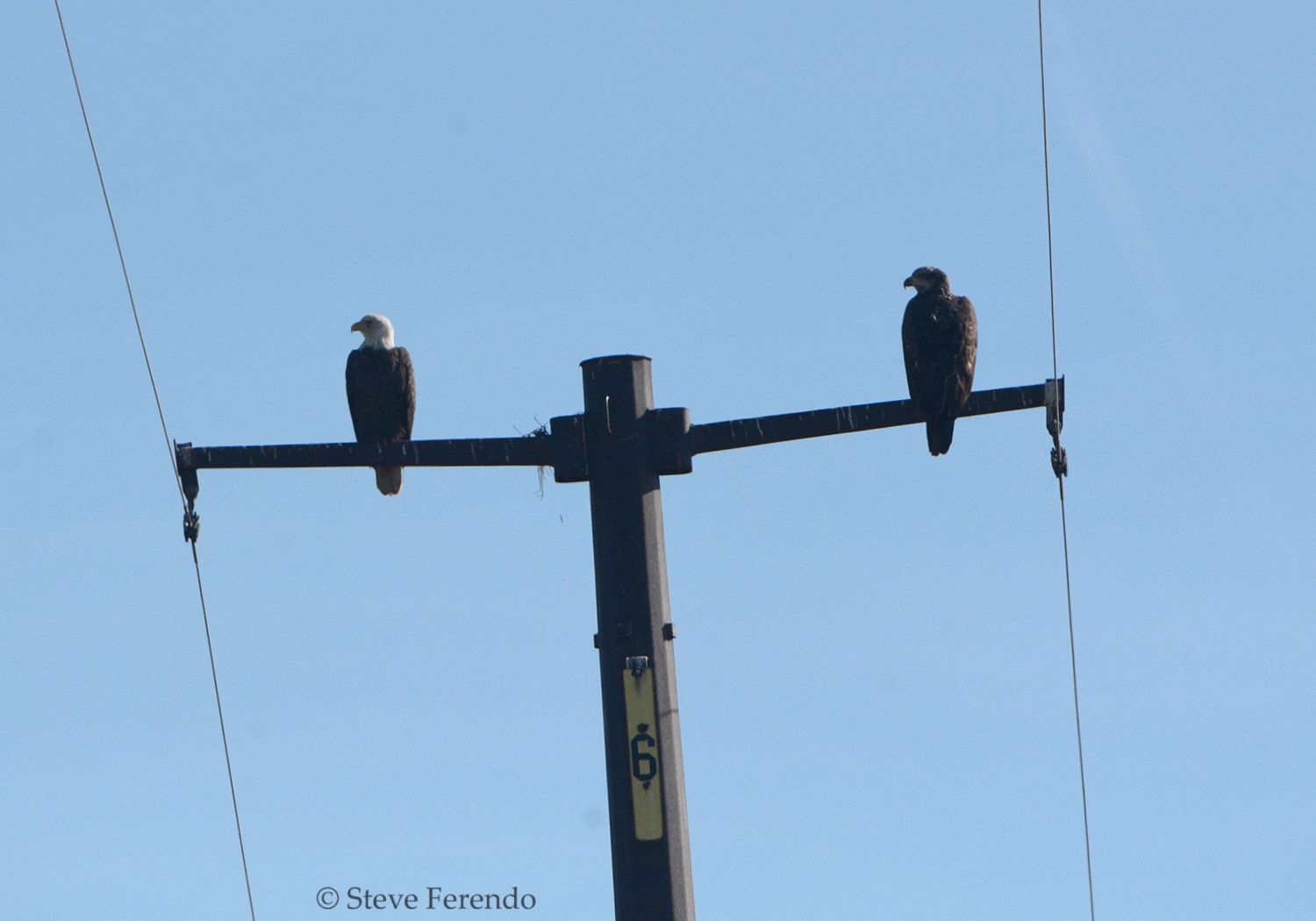 While watching and hoping that the eagles would move closer;
a flock of starlings flew between my location and the eagles which explains the disparity in their apparent sizes...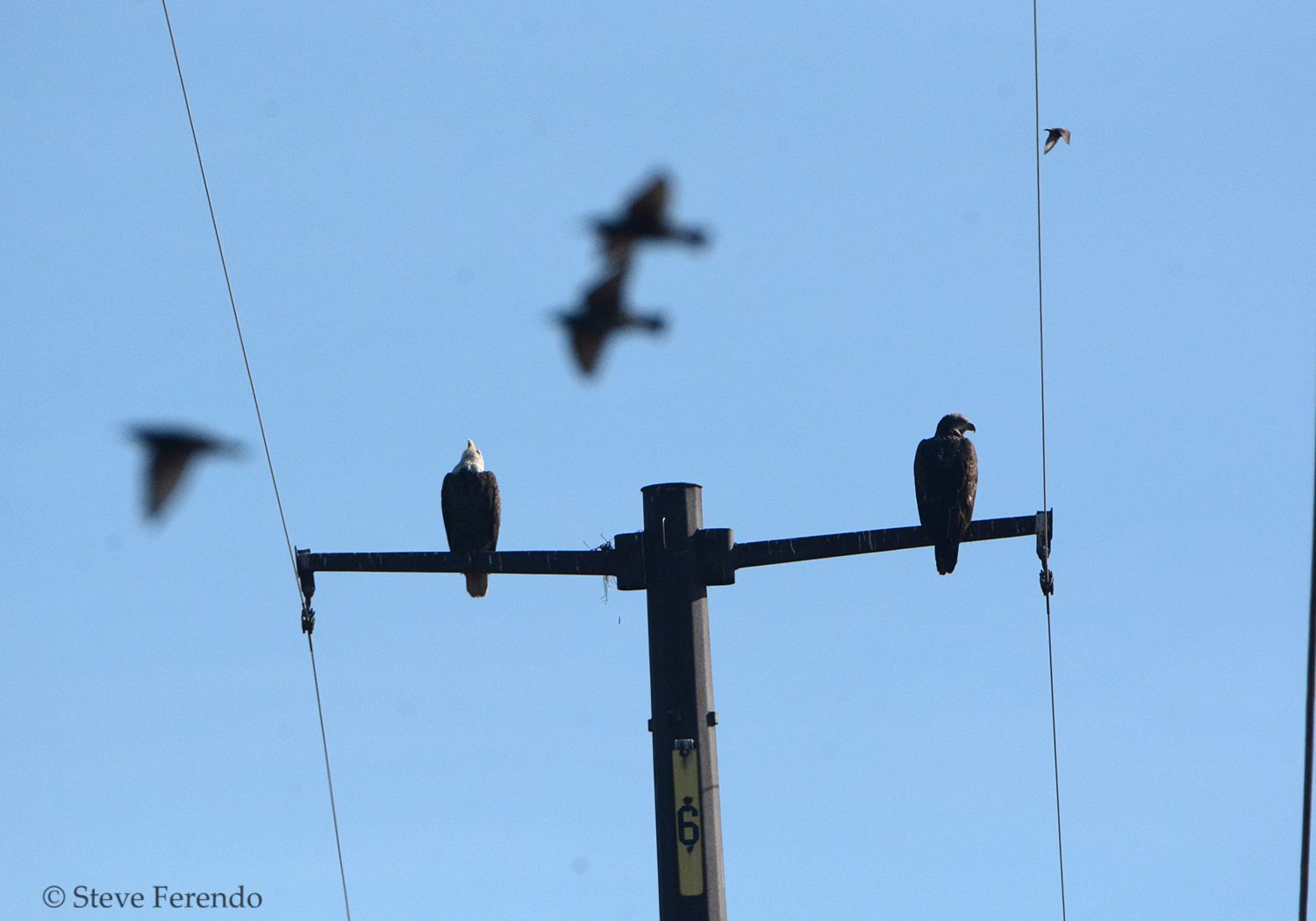 One starling is in the upper right corner and much closer to the eagles. It's location is the reason that it appears more proportional to the eagles.