One of the wonders of nature is the birthing season of prey species. In North America elk, caribou, deer and other species all give birth within a short window of time. This ensures that predators will not find all of the newborns when they are most vulnerable and that they will arrive when food is plentiful.
There are exceptions which can be seen in the photographs that follow.
The fawn in this photo was born early in the birthing season. One can tell because it has lost most of it's spots...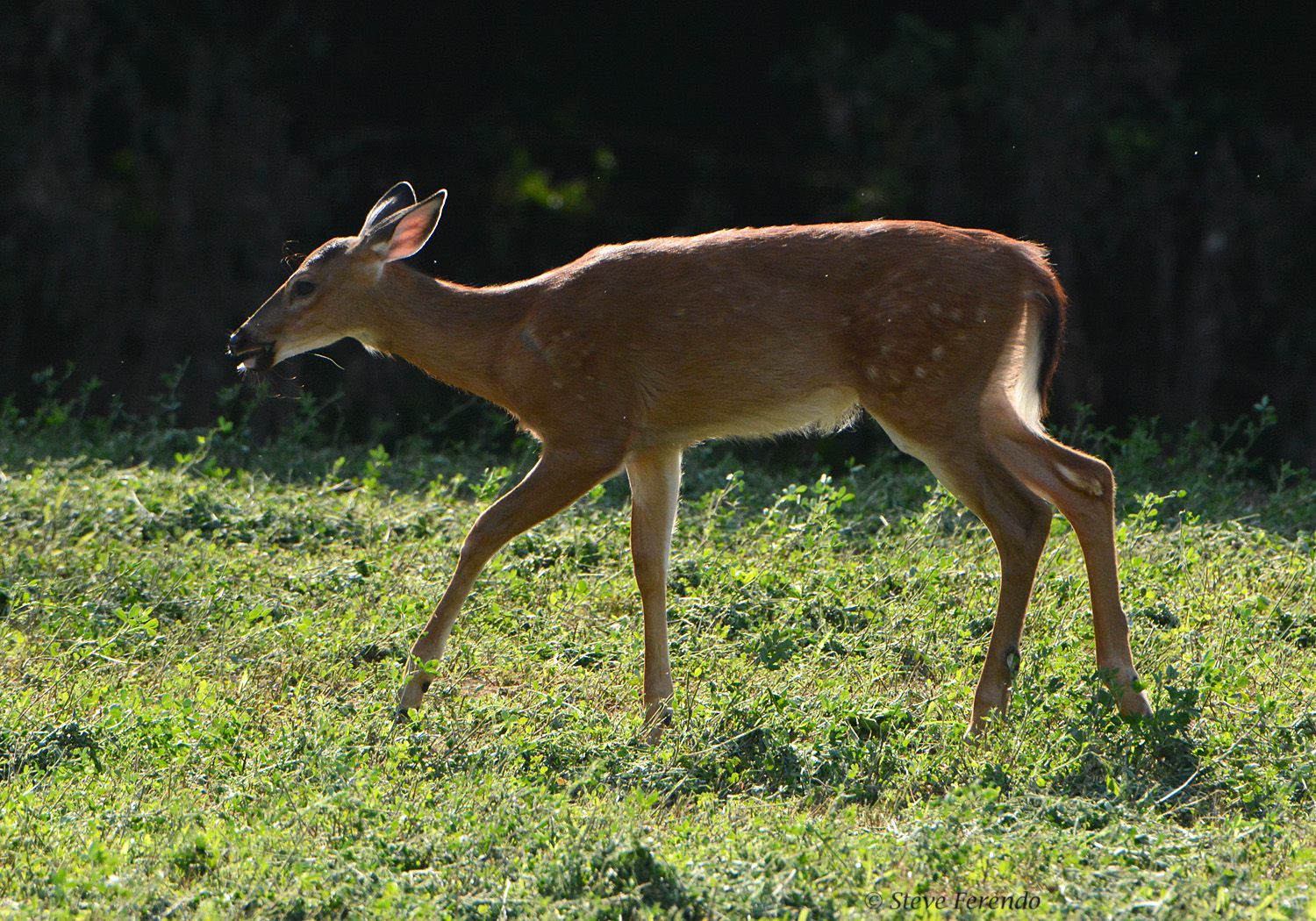 The fawn shown below is still heavily spotted indicating that it was probably born a month later than the first...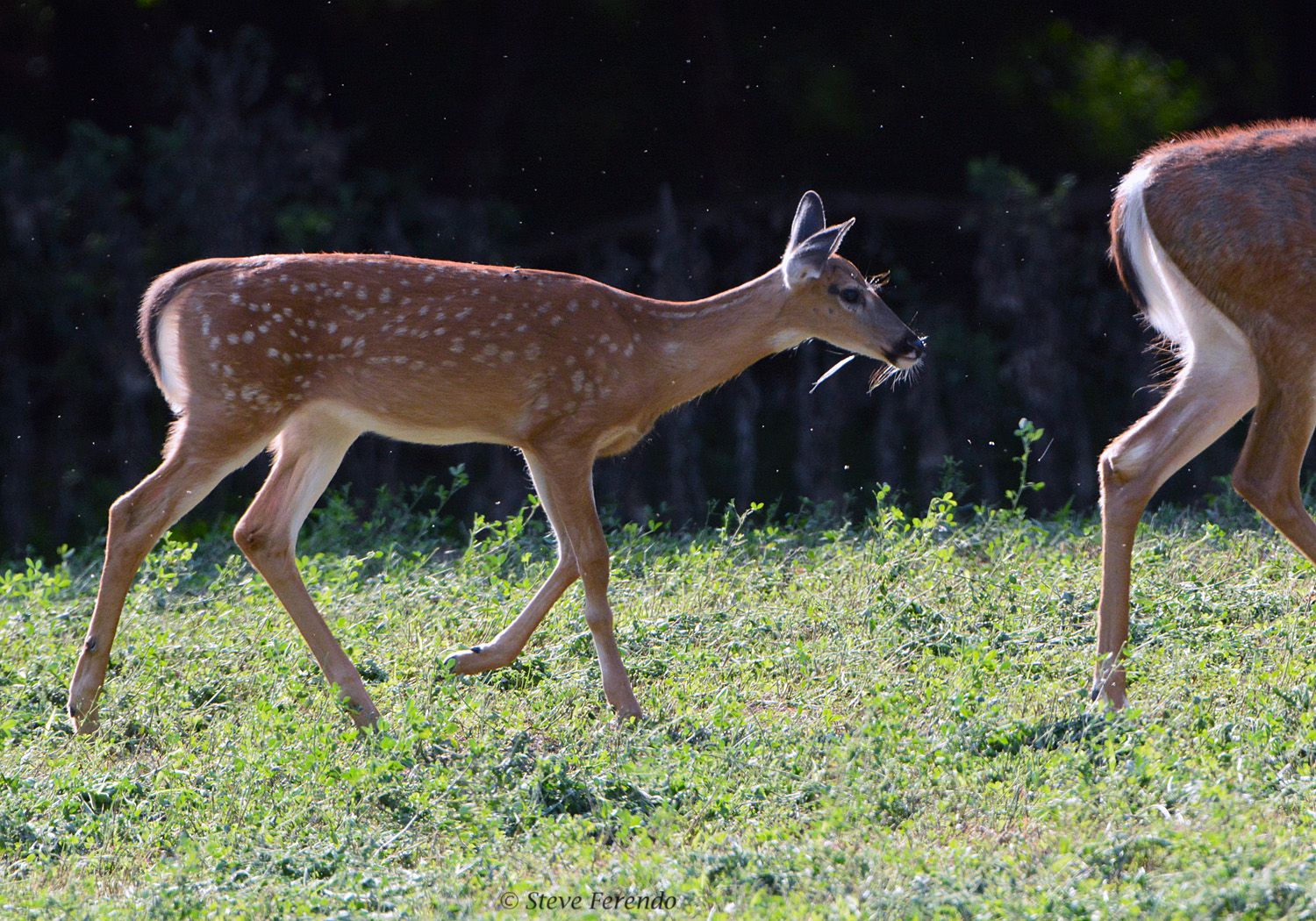 This doe has already shed it's summer coat and displays the grey color it will have until next summer...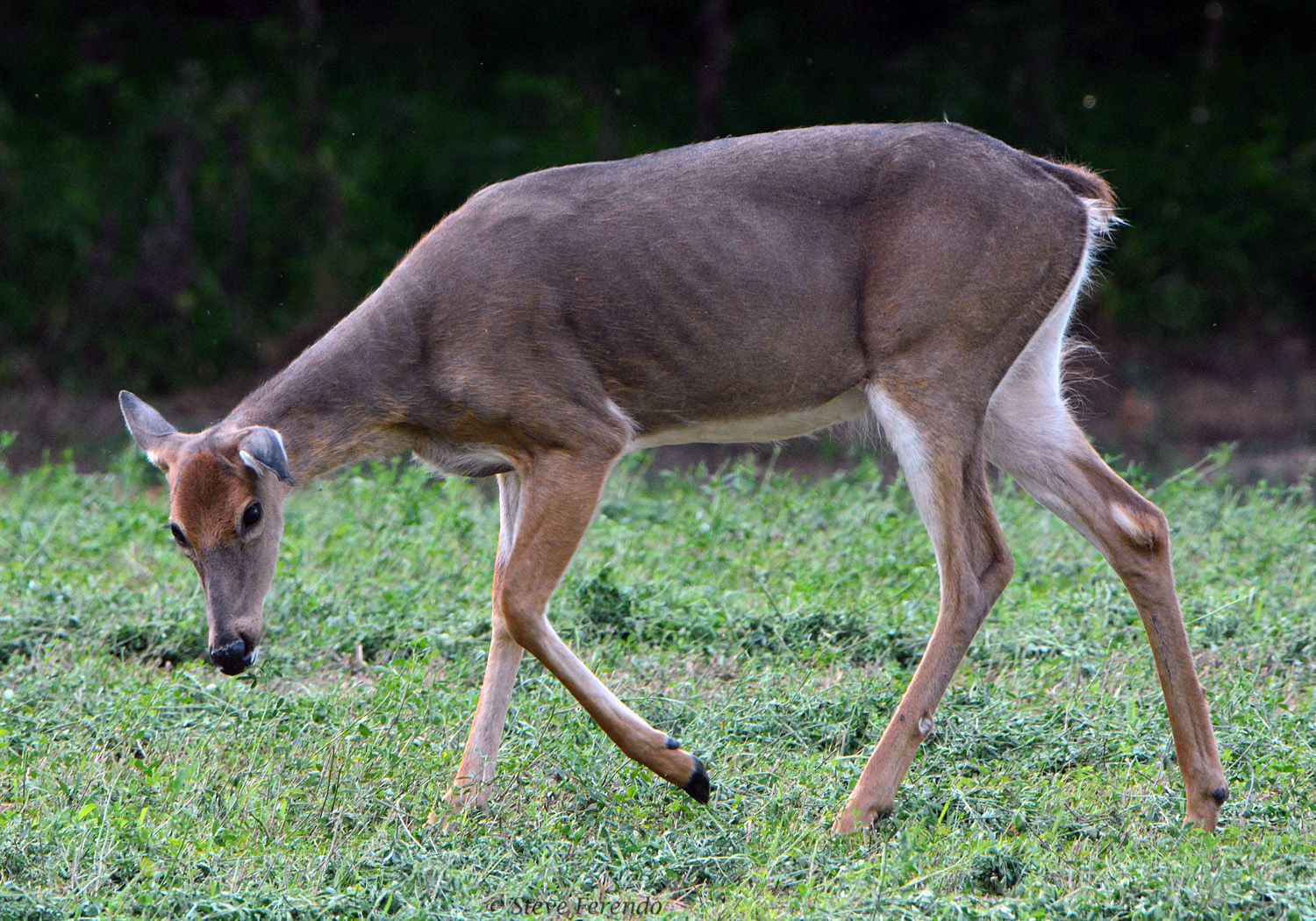 Another doe has barely started to lose it's summer coat...
Even though fawns are mostly weaned by this time of year the mother will still allow some nursing...
When her second fawn shows up wishing to nurse she walks away forcing them to feed on the alfalfa...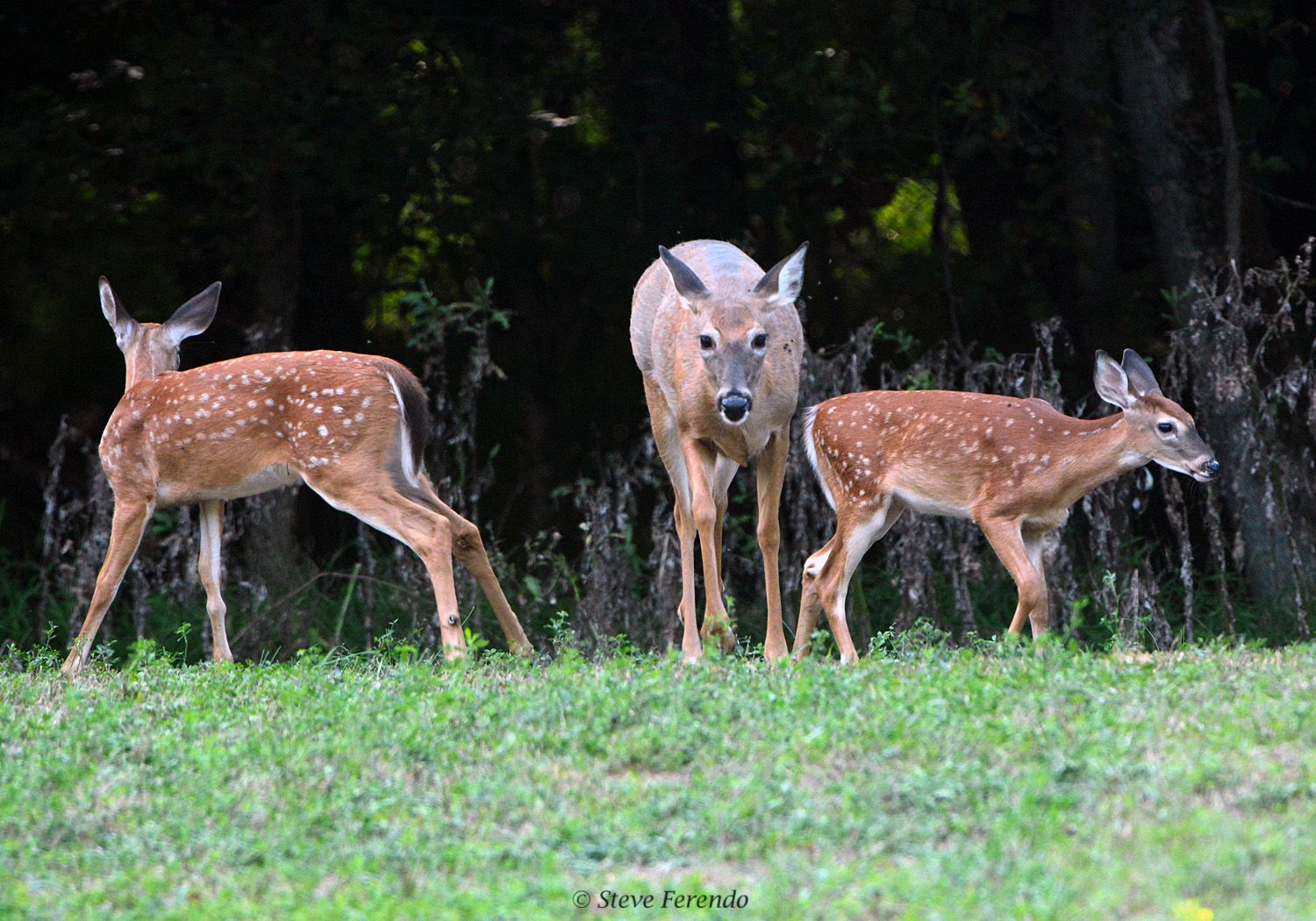 I can imagine the second fawn saying to the first: "mom always did like you best"...
Thanks for visiting, be well and come back soon. Remember, a photograph not shared is a photograph wasted.