In spite of looking for wildlife every day last week I had nothing new to post as of Sunday. I had to run an errand that took me near the Monocacy National Battlefield on Sunday evening and there I found these bucks.
The largest was a nine point that was very tolerant, even tender acting, towards a spike buck...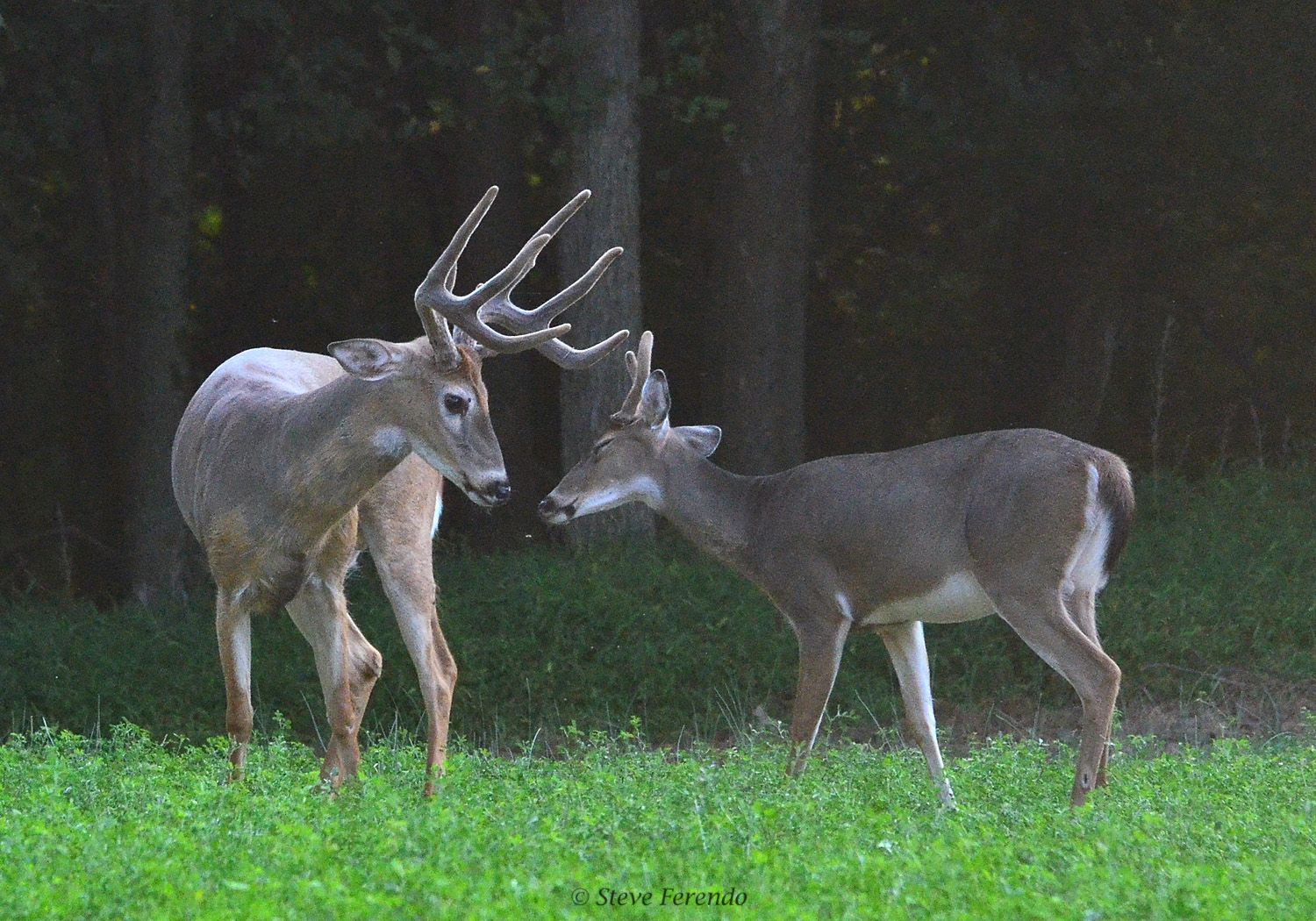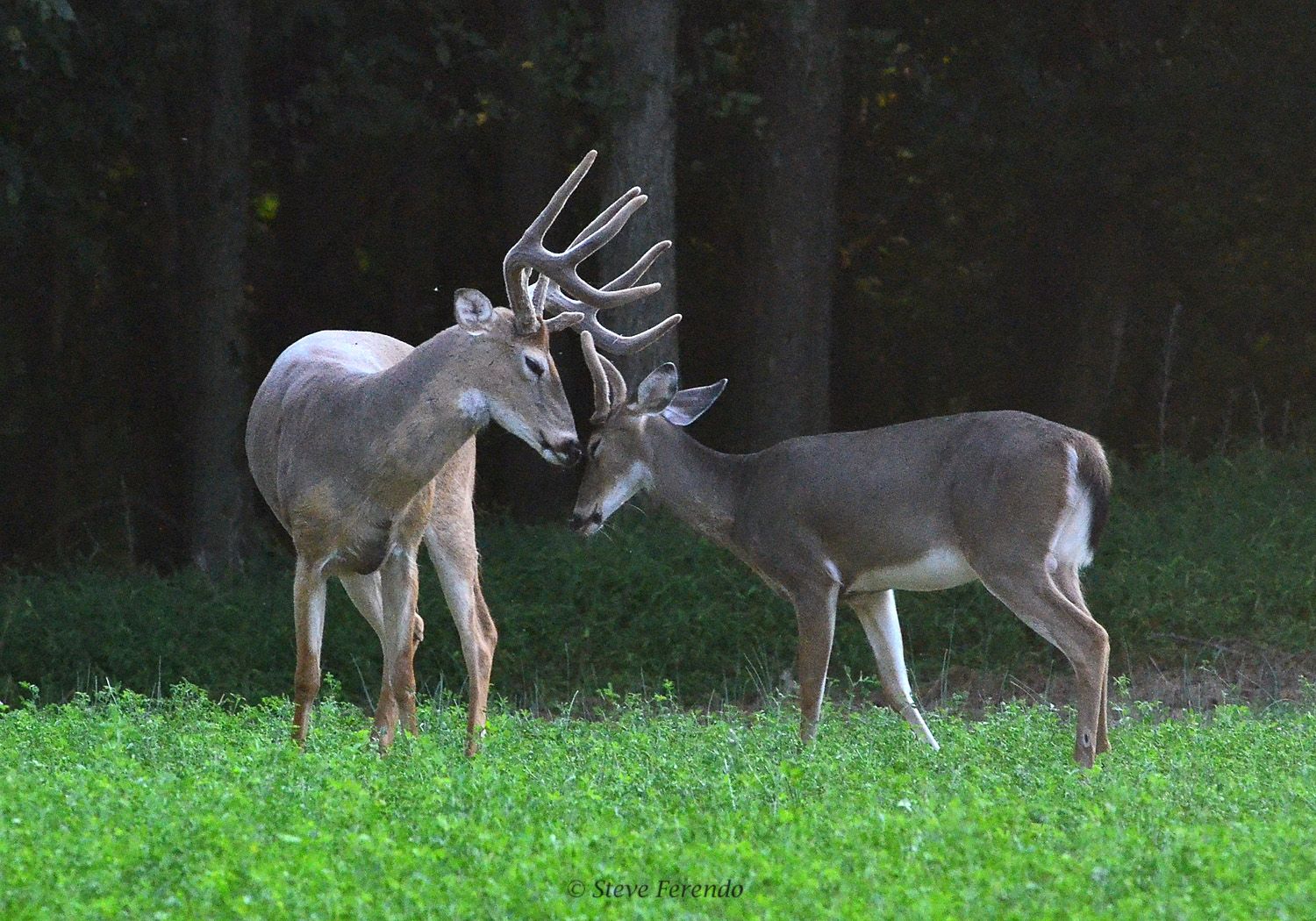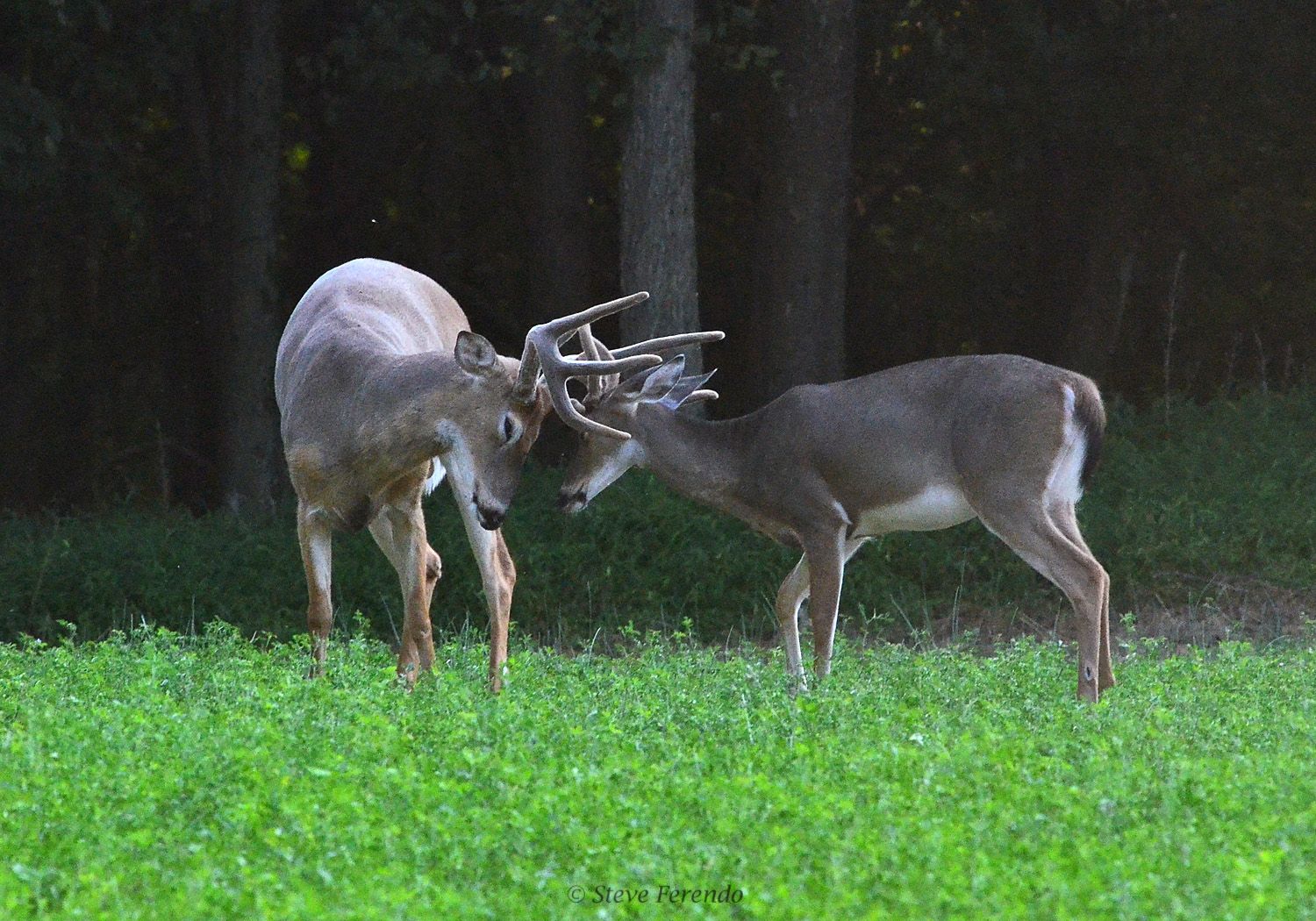 The nine point was not so kind when this eight point buck approached...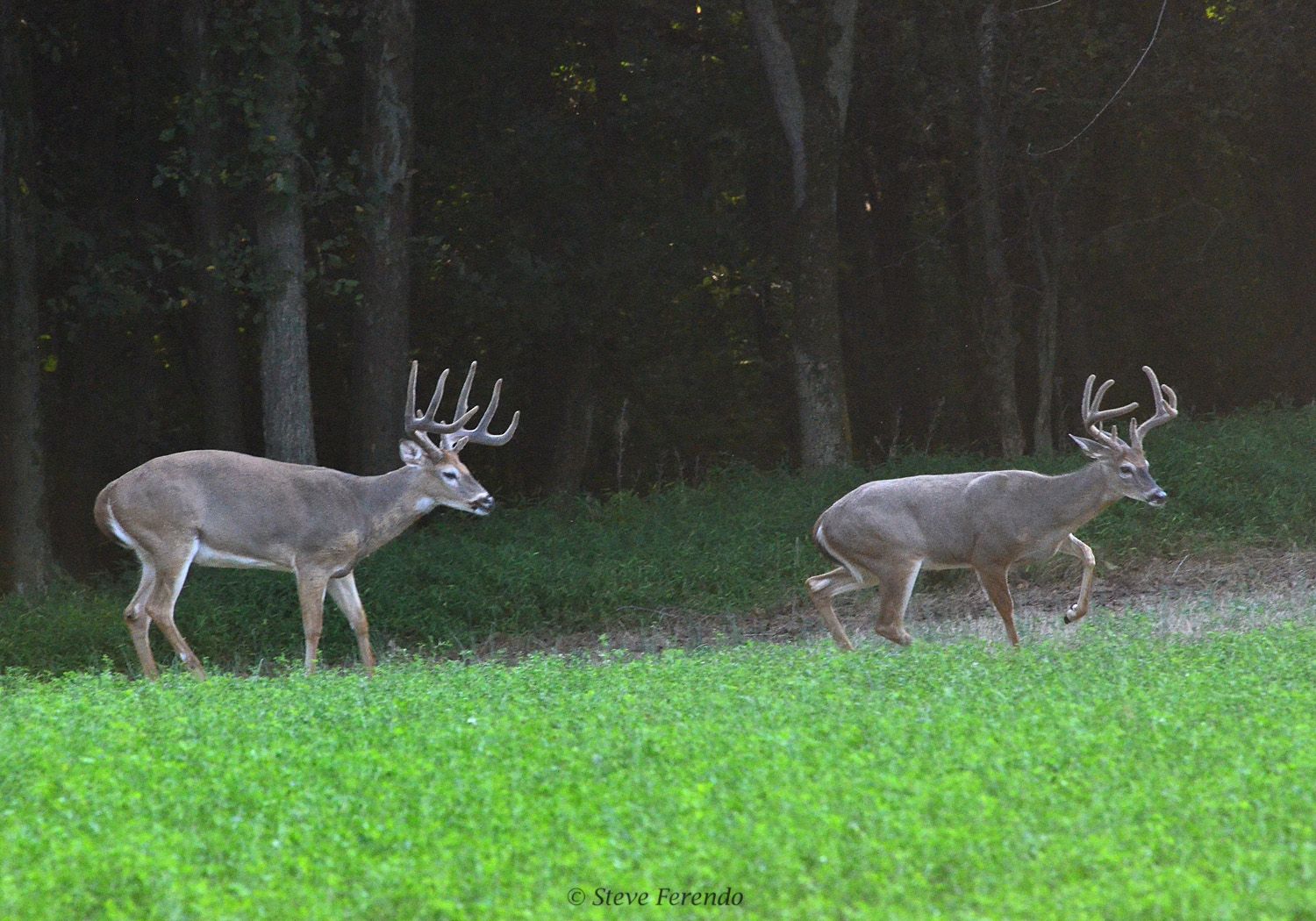 I am glad to see that the bucks are beginning to appear in the open. I will be checking back often for more photo opportunities.
Thanks for visiting, be well and come back soon.