One does not have to travel to the Rocky Mountains to hear bugling bull elk. Instead, a trip to Elk County in
the Appalachian Mountains of
Pennsylvania, should satisfy the yearnings of most elk enthusiasts...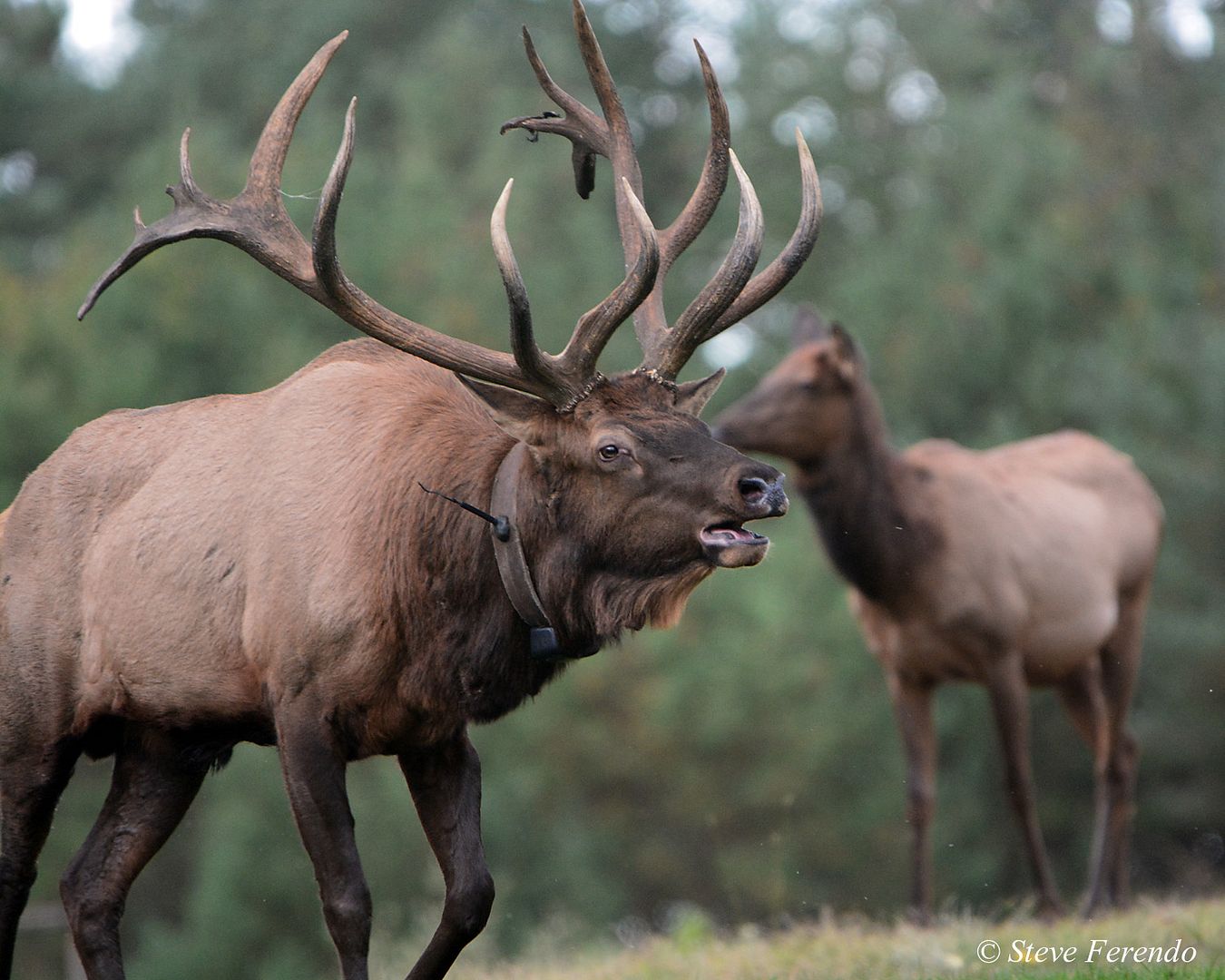 The free roaming elk herd in Pennsylvania are descendents of animals brought from Yellowstone National Park in the early 1900's...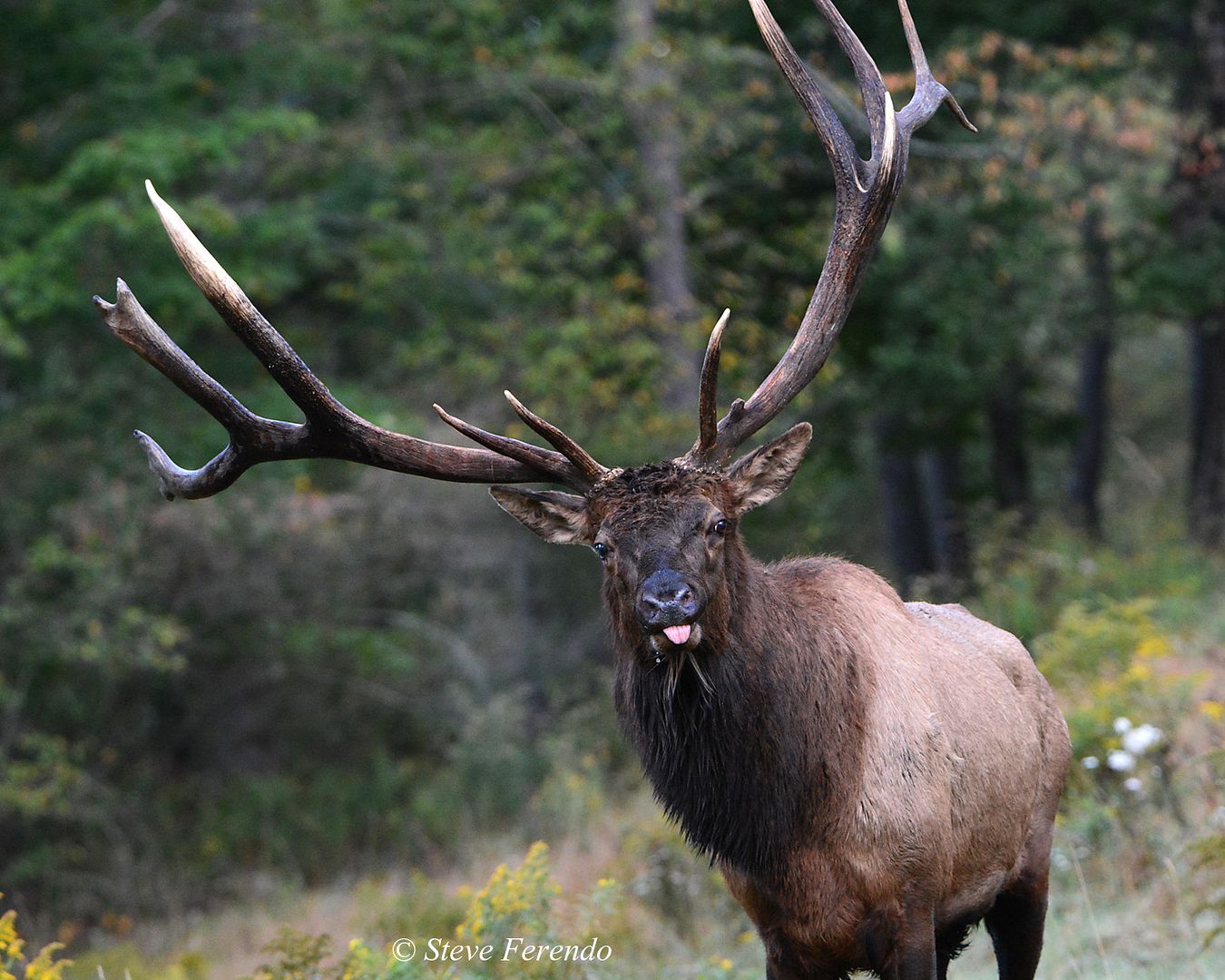 Young bulls spar but are not fighting in earnest. Neither one is large enough to claim the status of "herd" bull with breeding rights...
These older bulls are fighting over cows and often the result is serious injury to one or both combatants...
The loser can only bugle to express his frustration...
The sound of bugling will continue until the rut has run it's course...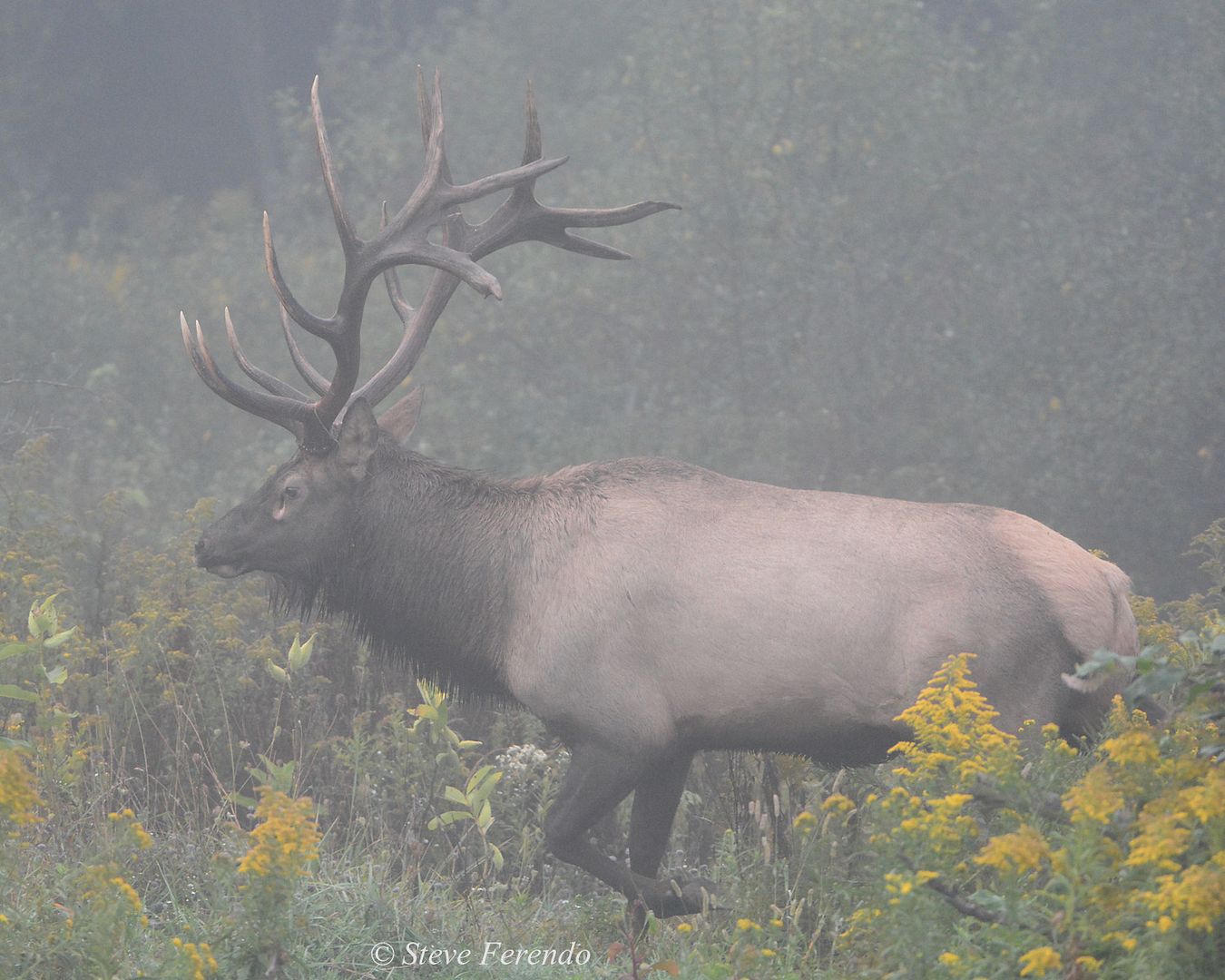 Thanks for visiting, be well, and come back soon.