As our visit to Zion was coming to a close I made a final drive through the canyon to the east entrance. I saw a single bighorn in a spot that would have been too dangerous to stop. The trip back was more productive. A band of three ewes and two lambs were feeding on a steep mountain side above the road. The following images are the result of that encounter…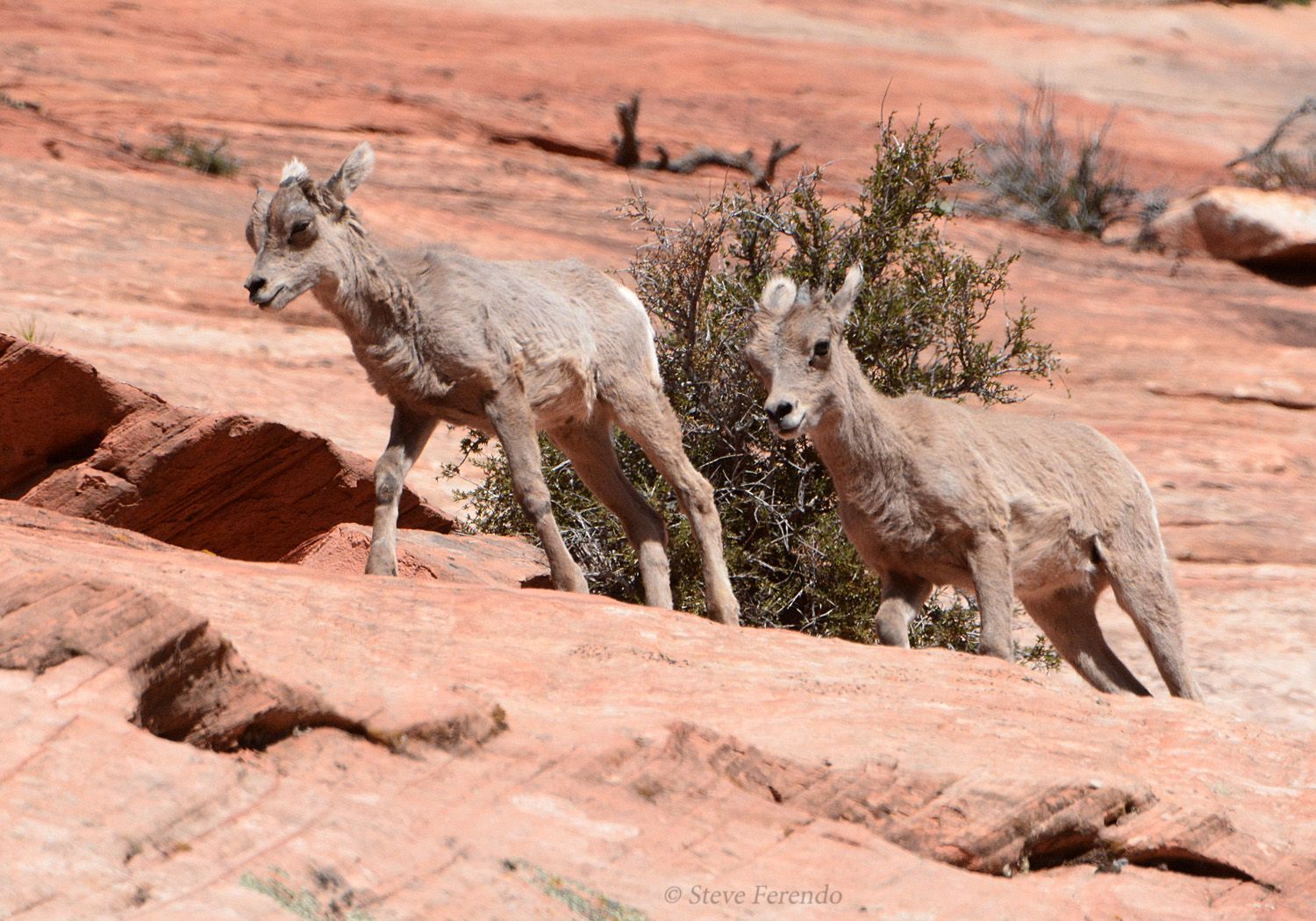 One of the ewes laid down and her lamb came over and began stroking her back with a forefoot. I am not sure if the lamb wanted her to stand so it could nurse, wanted to move on, or to express affection...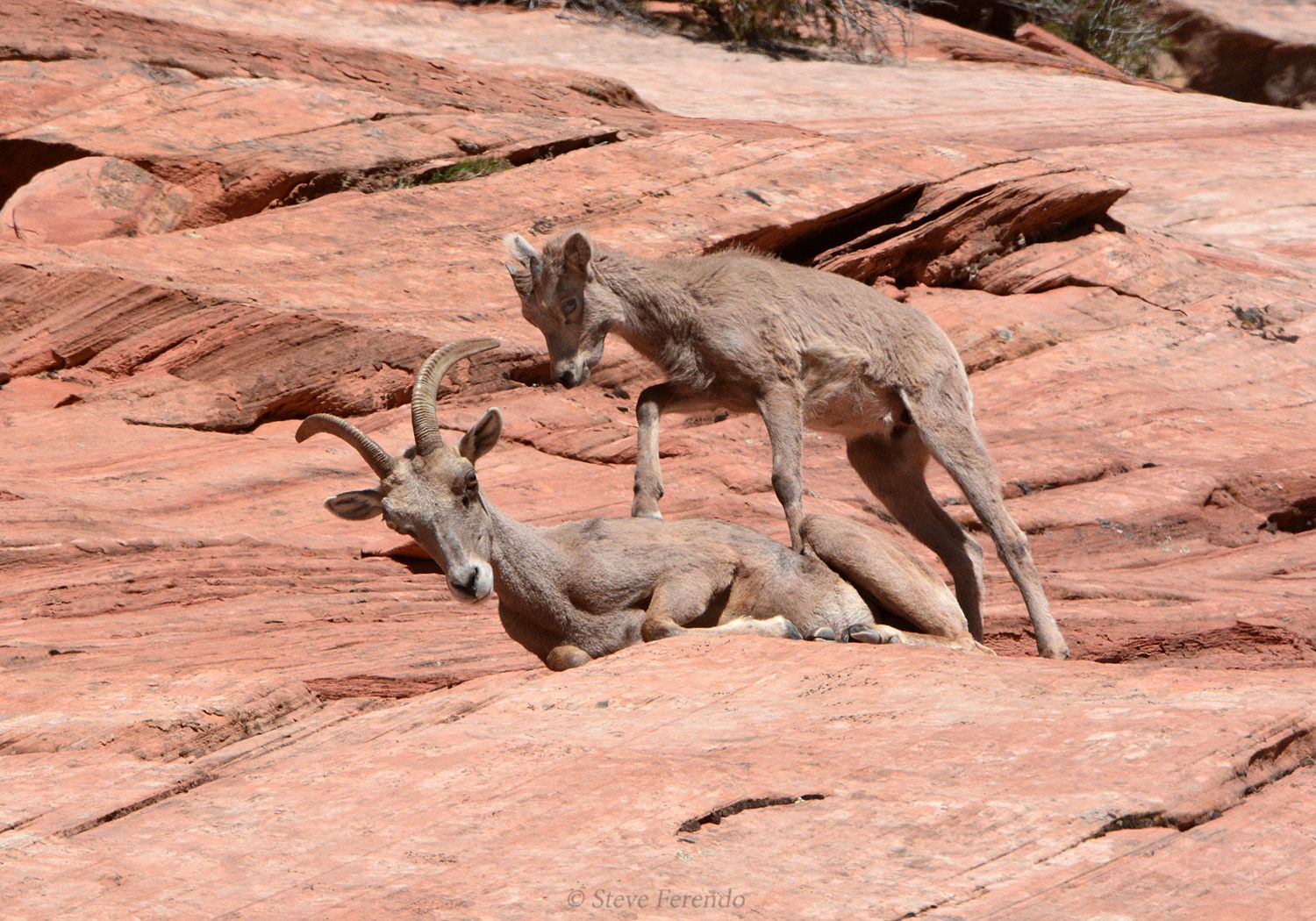 Gradually,
the small band began to move on as I marveled at their ability to cling to the steep rocky slope...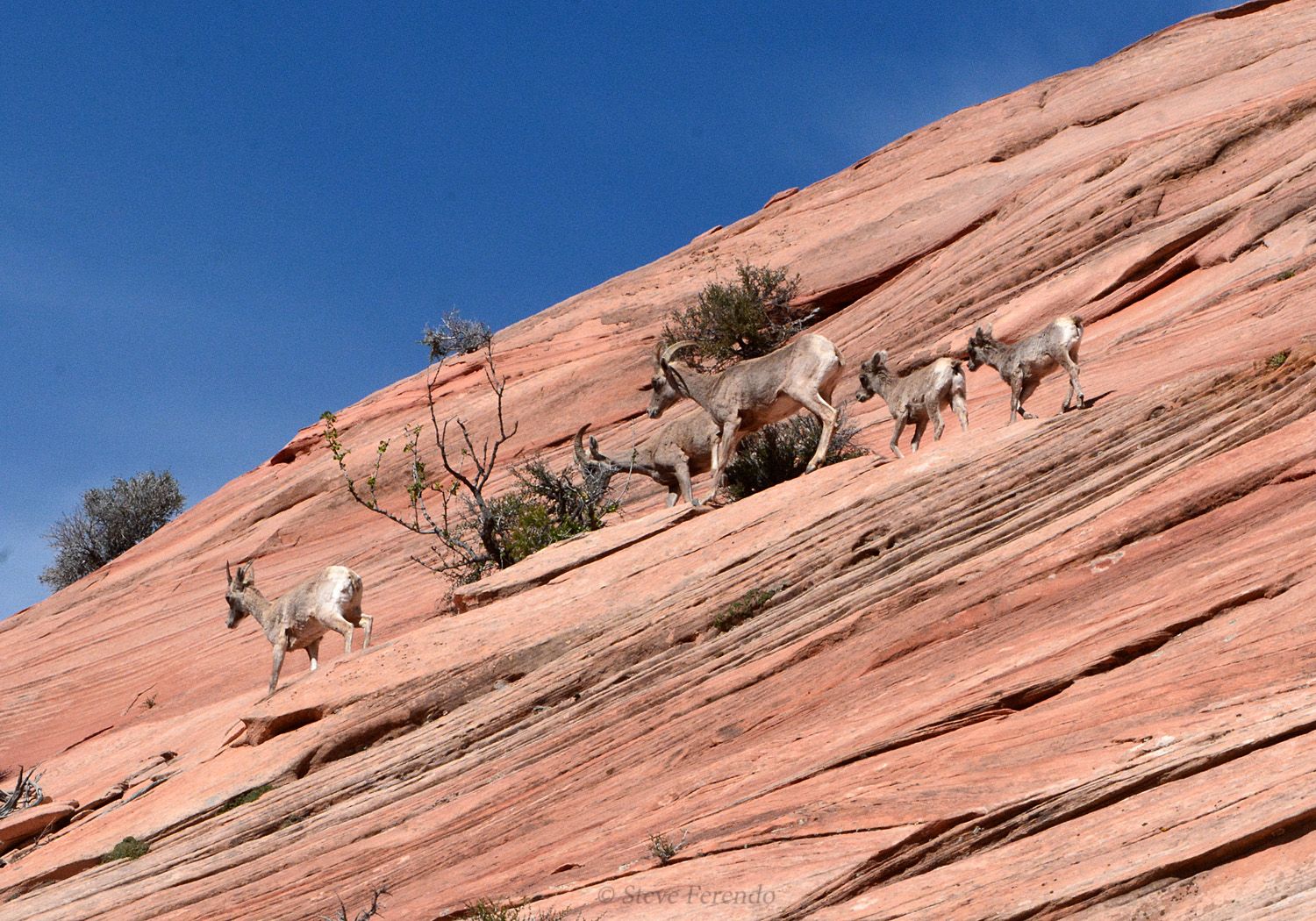 I took a few final shots of the landscape before our departure for Nevada on the following morning…
Thanks for visiting, be well and check back soon for the next leg of our journey.