For the first time we have visited some of the
Southwestern states.
Our three week visit included the states of Texas, Arizona, New Mexico, Utah and Nevada.
I learned some things in the desert.
I learned that what wildlife there is remains hidden until the cover, and coolness, of nightfall.
The one notable exception is the desert bighorn sheep...
There is beauty here, even in the arid starkness of the place. The earth is bare of vegetation except for scraggly bushes, the names of which I have not learned, and the occasional cactus plant. The ground is dry rocky yellow dirt. Hillsides and mountains reveal other colors, mainly shades of red and grey. As in most places sunrise and sunset are the most appealing times for taking photographs.
We are presently staying near Boulder City, within sight of Lake Mead. Lake Mead is the largest reservoir in North America. It was created by the construction of the Hoover dam in 1936 and obtained its peak pool level in 1983. Following recent droughts 60% of Lake Mead has dried up. The bathtub ring effect was created by minerals in the water and clearly defines the high water levels of earlier times…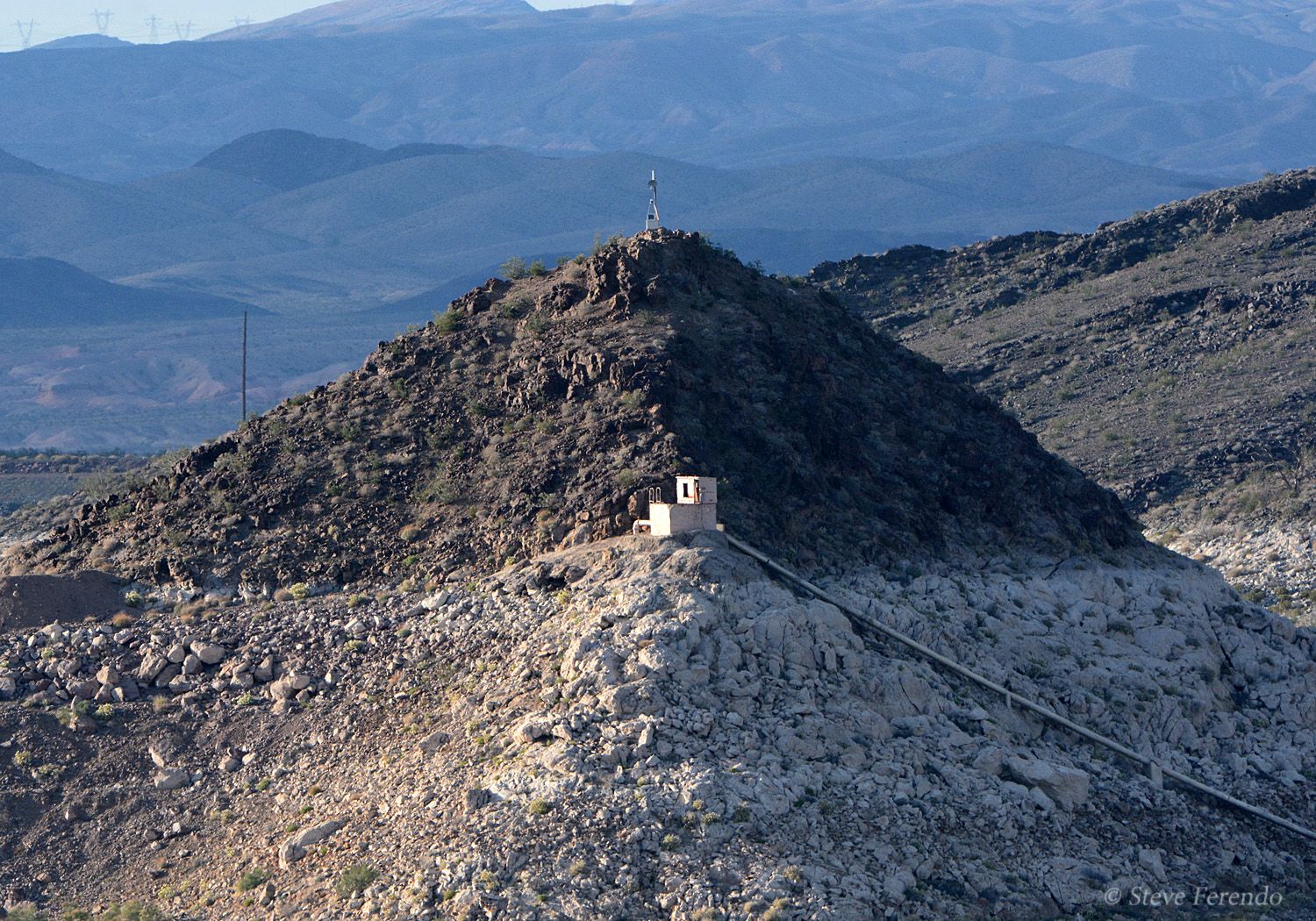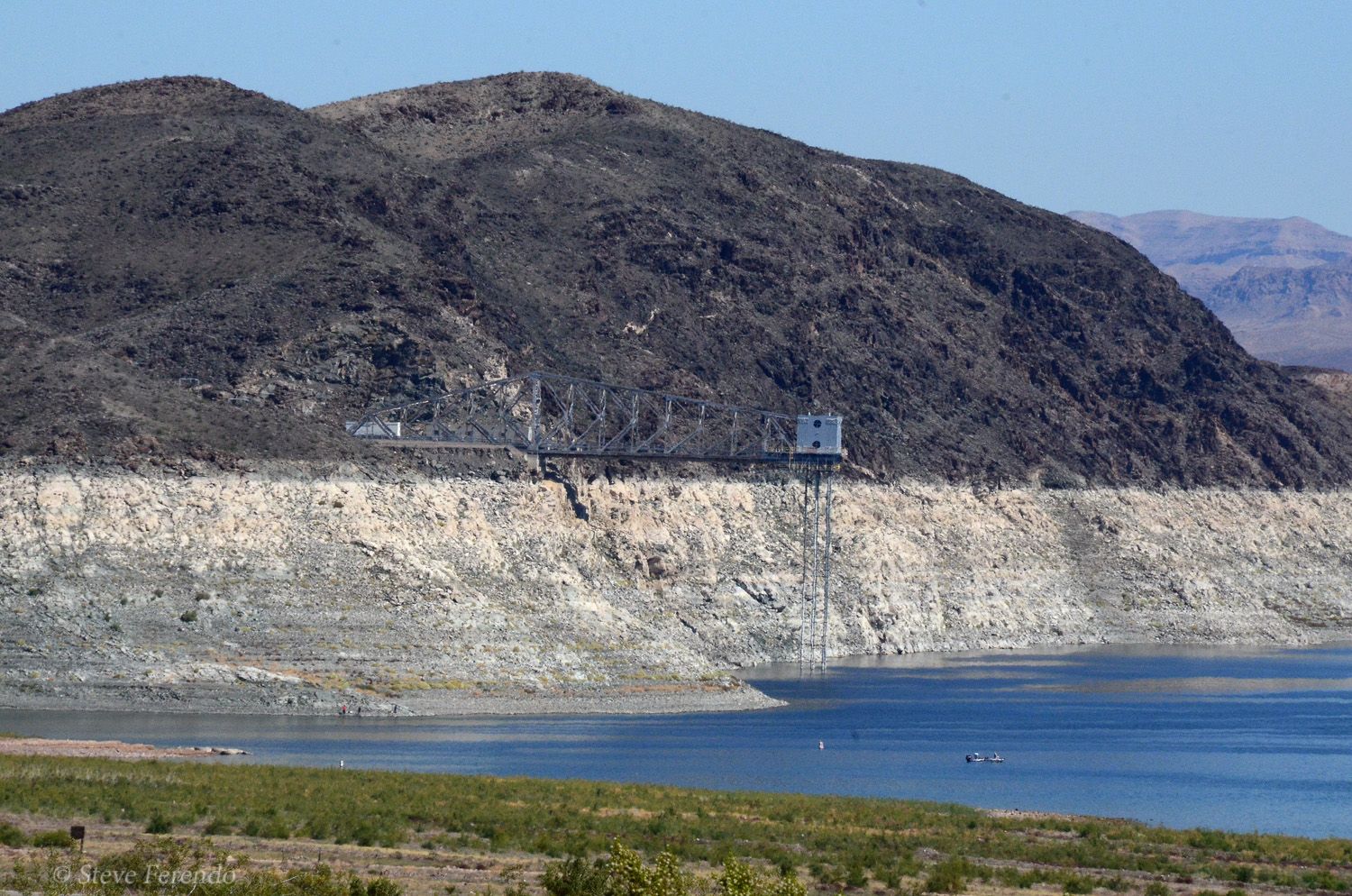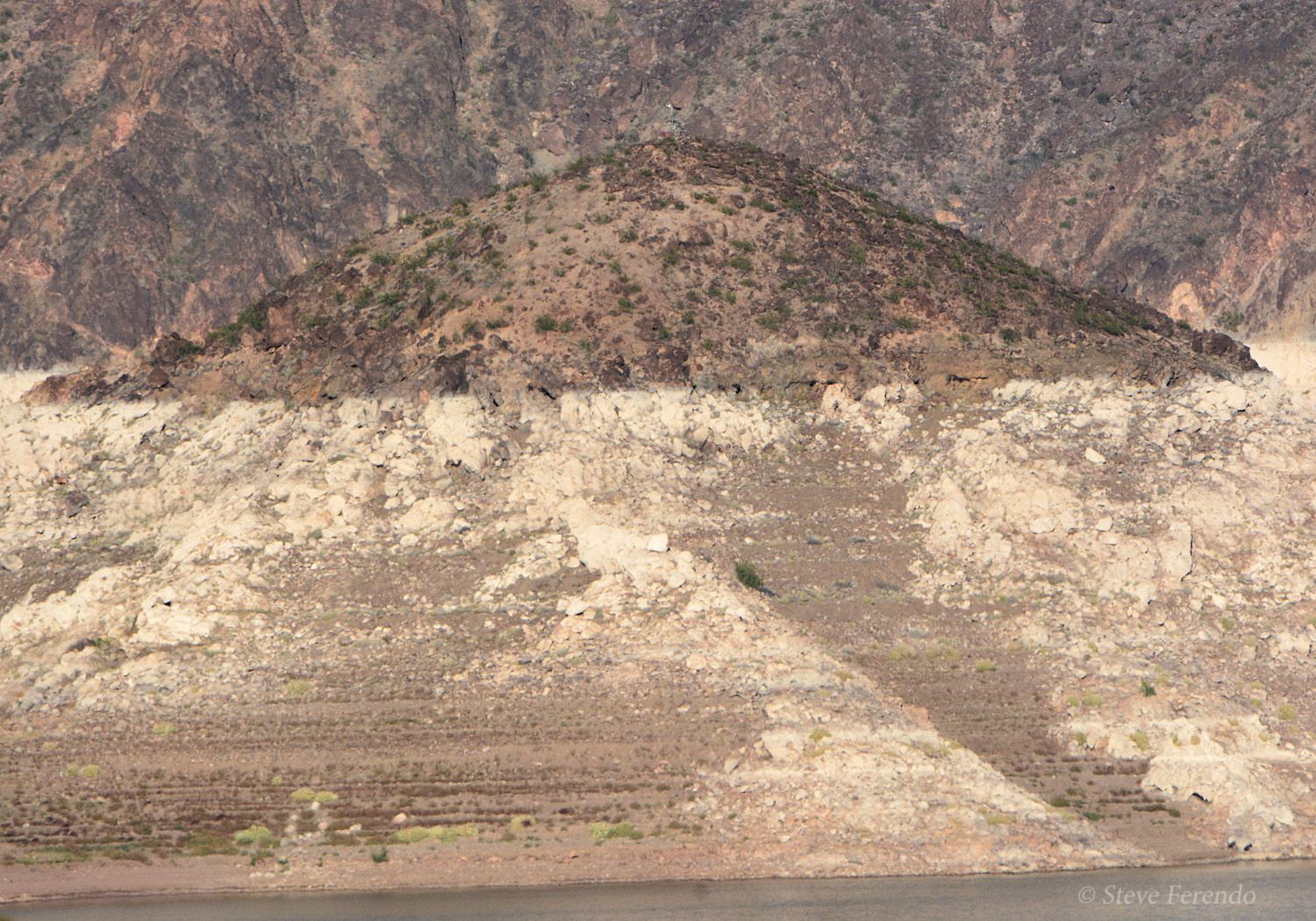 Many structures that were flooded when the dam was built are now visible such as this water clarifer tank
that was used at an aggregate plant during

construction of the Hoover Dam in Hemenway Harbor...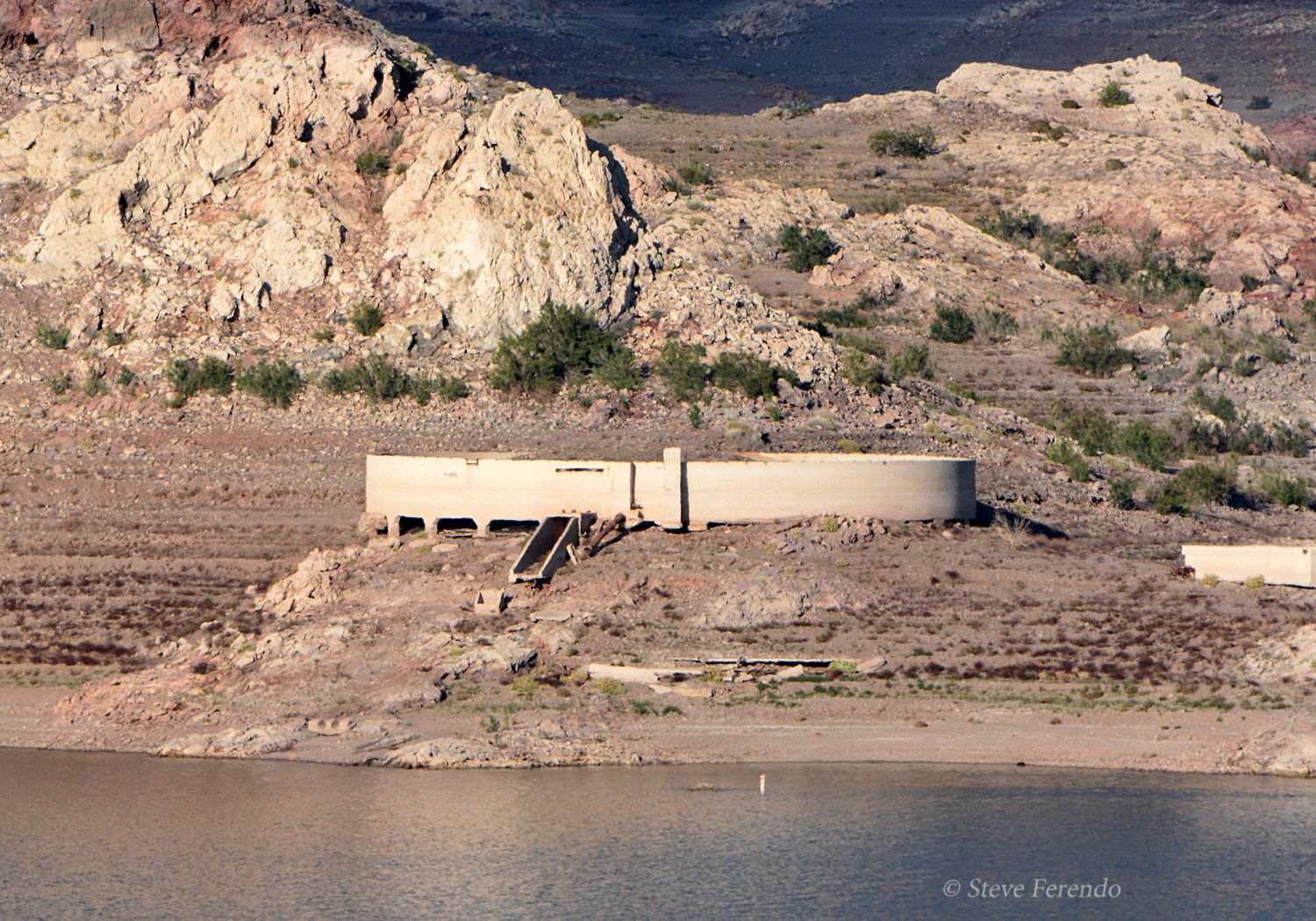 During our stay the mountains surrounding Lake Mead could change appearance almost hourly as conditions varied from sunlight to cloud cover and even thunder storms…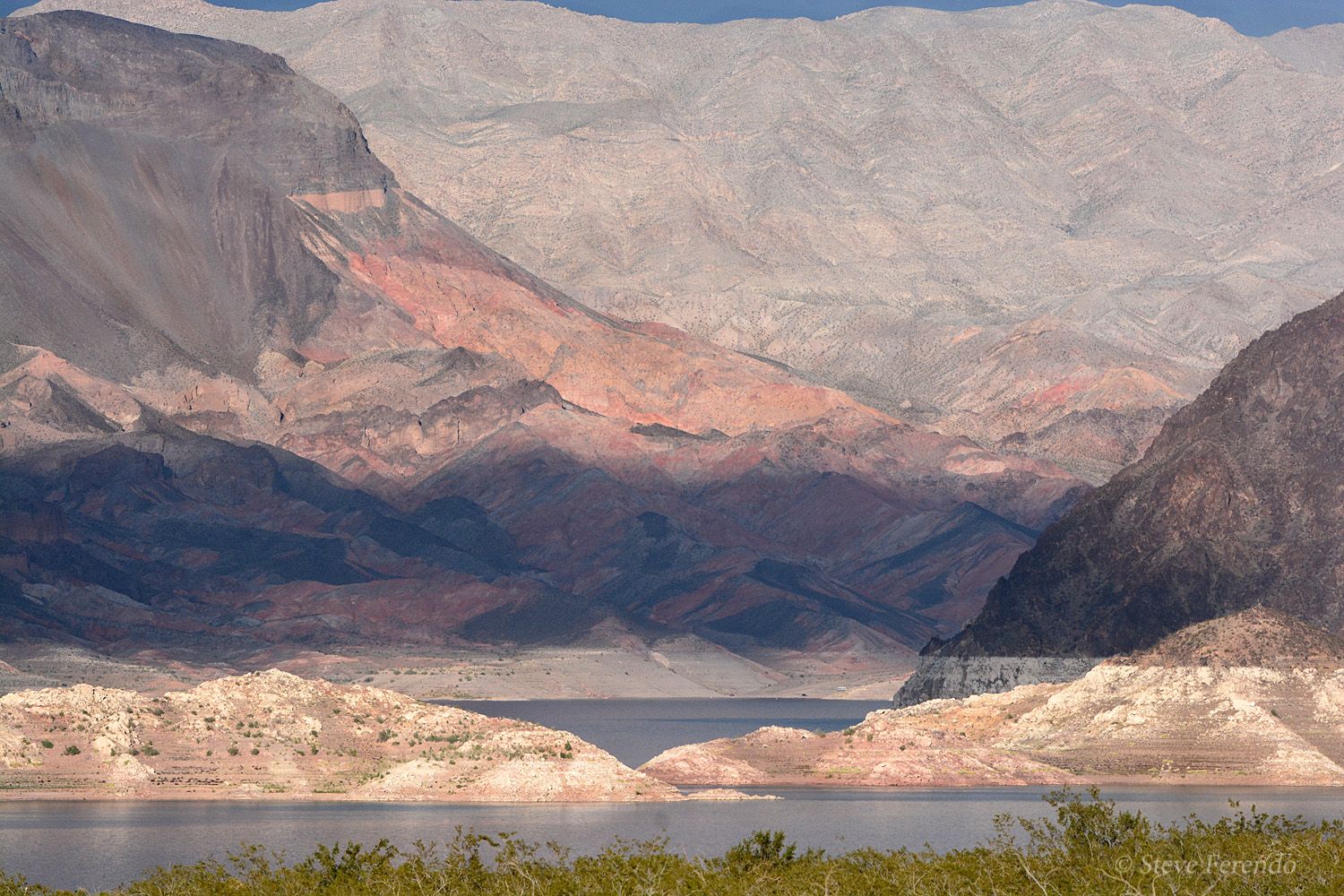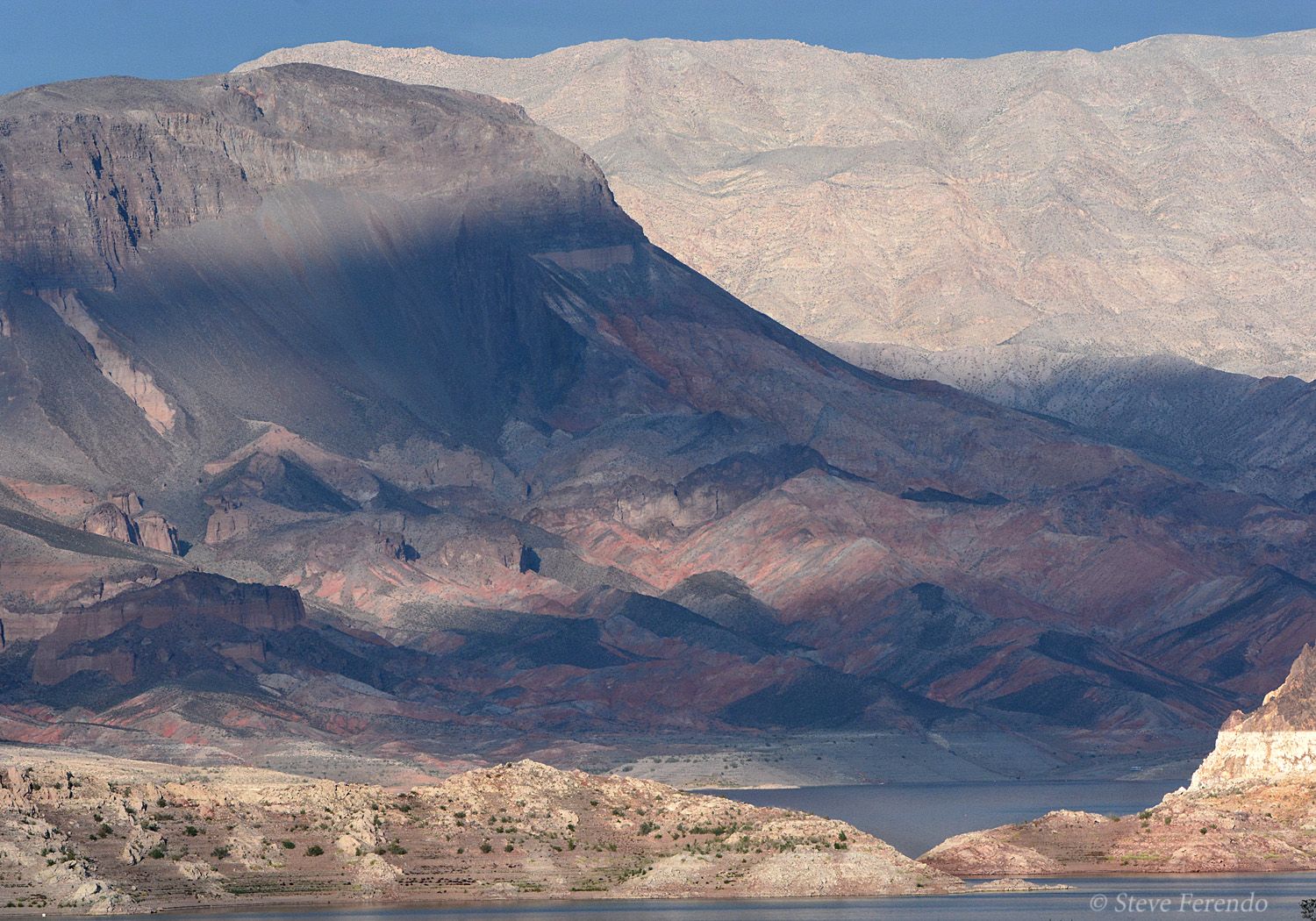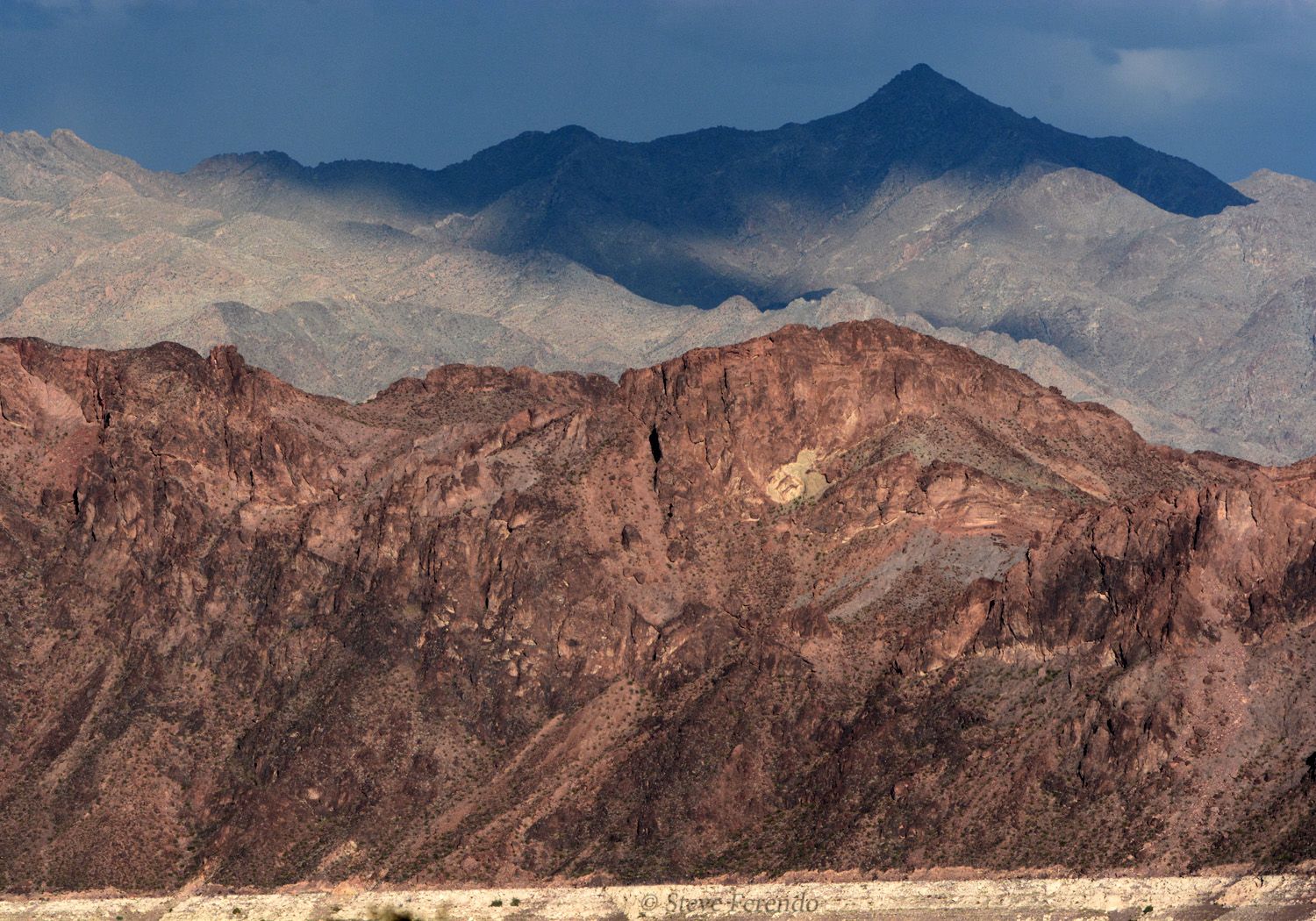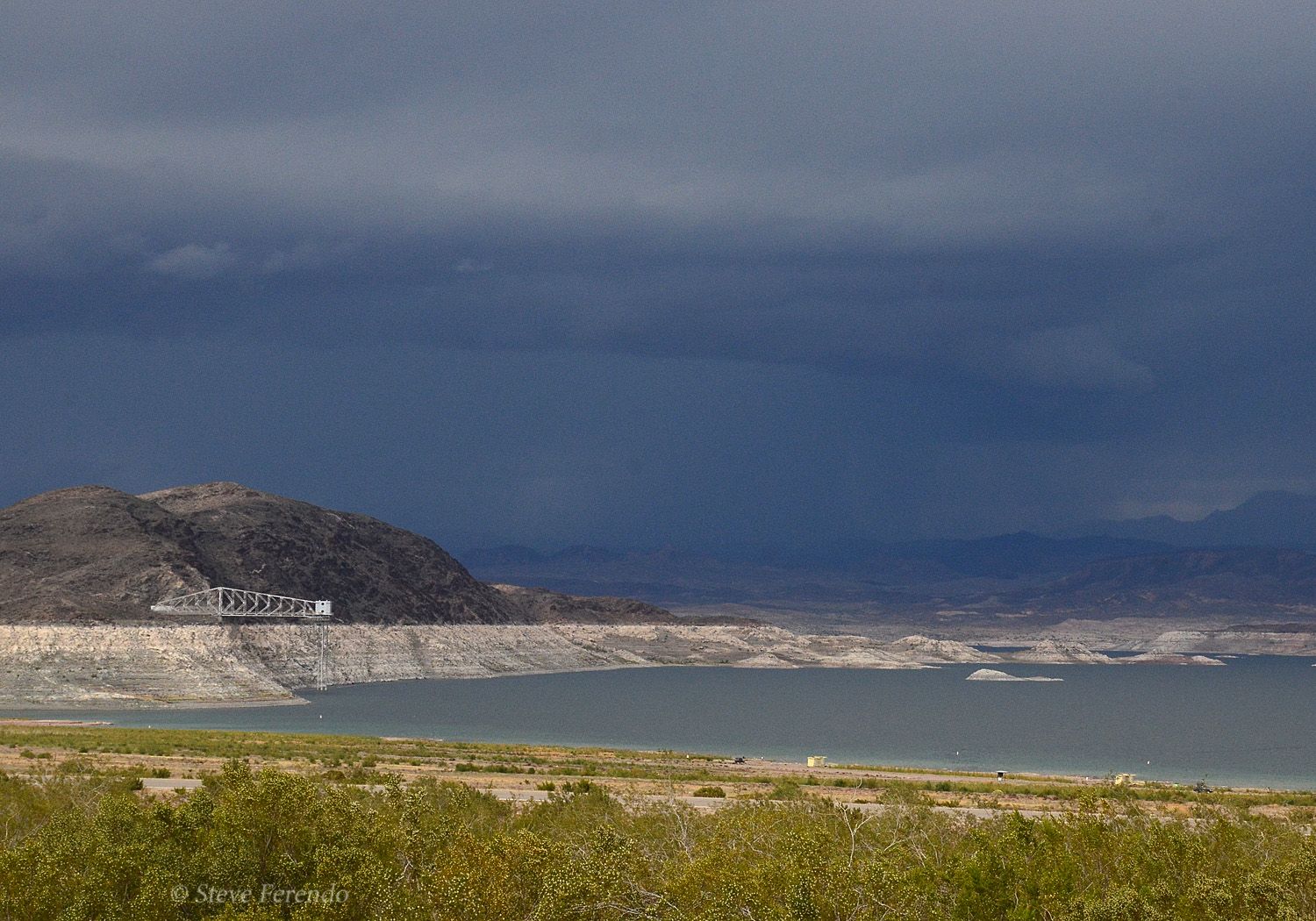 Three species of birds that were common in our camp ground were the African collared dove…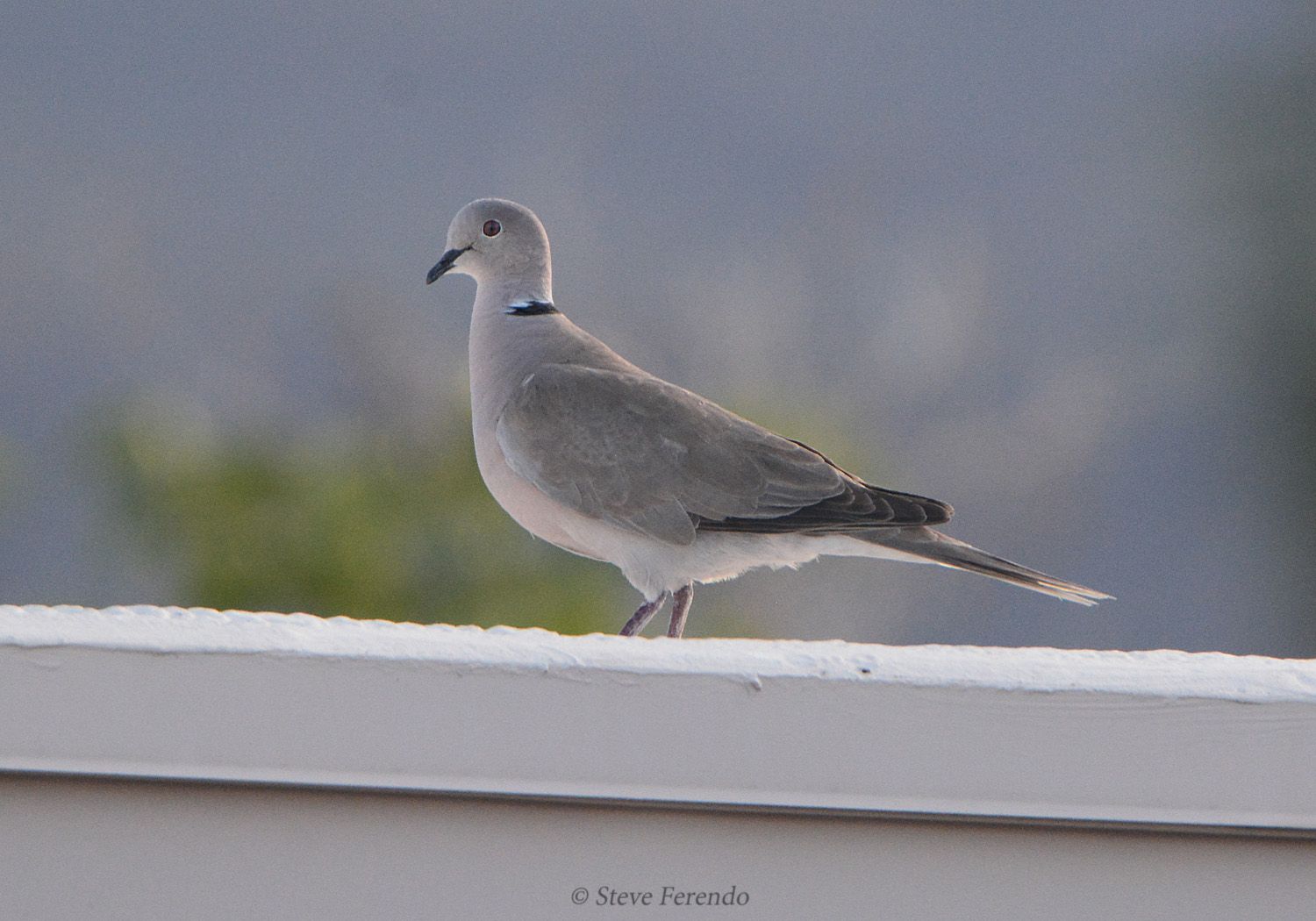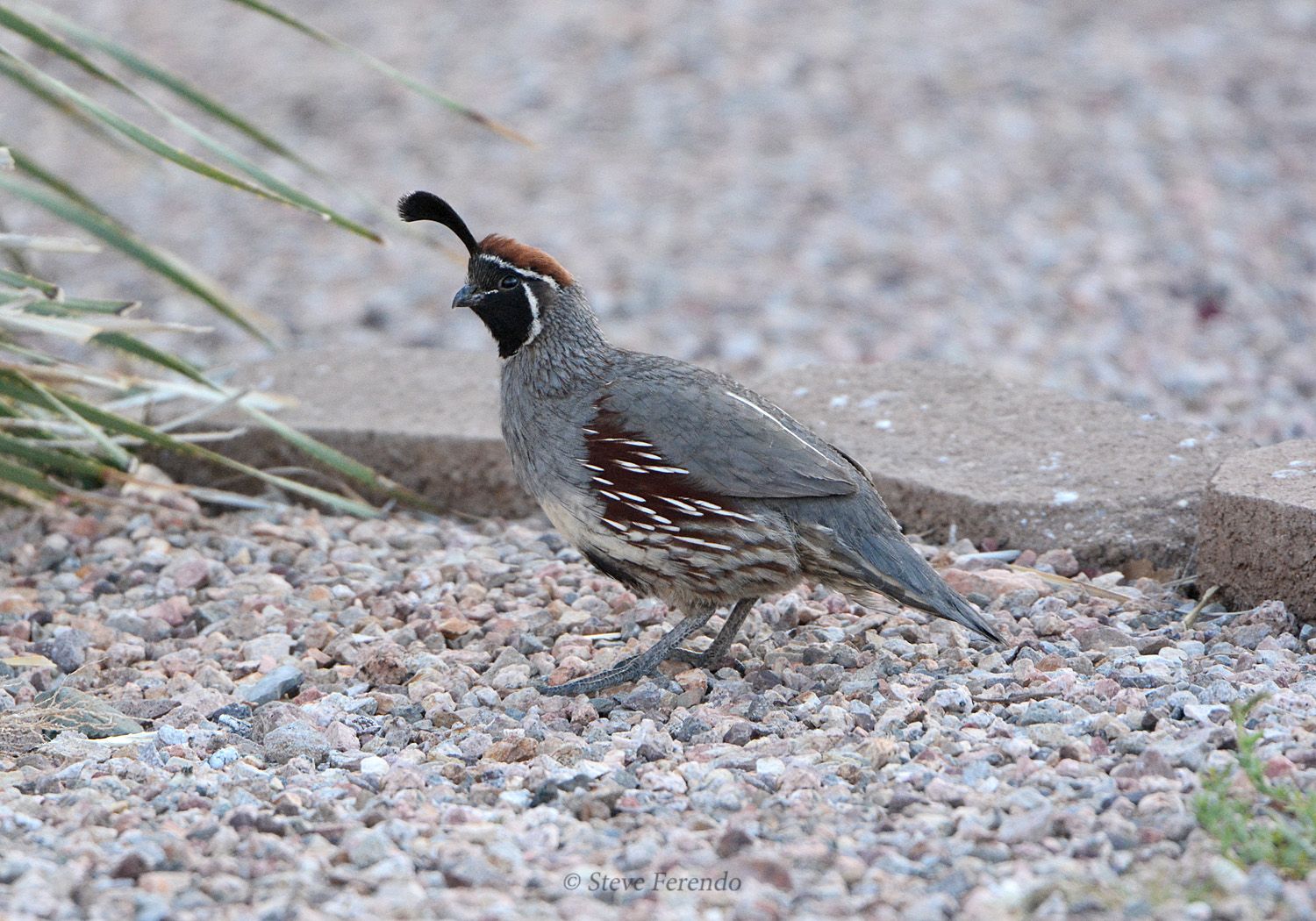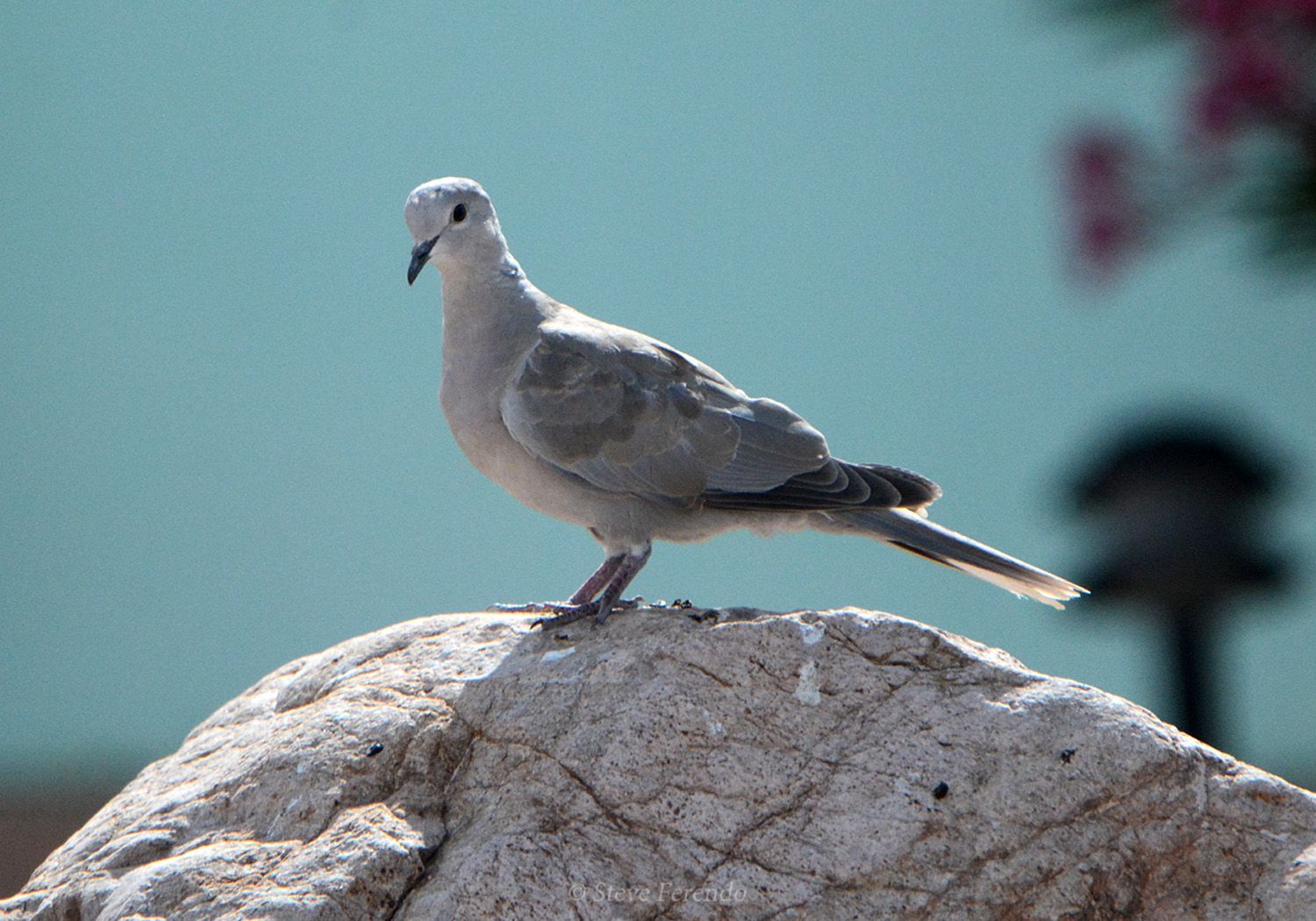 We will soon be heading north to Grand Teton National Park.
Until the next blog update I hope you will be well and stop back often.