Zion has been a huge disappointment from the perspective of wildlife photography. So far, desert bighorn sheep have been the only wildlife reliably visible. Fortunately, they have been plentiful and allow themselves to be photographed readily. With a little imagination one might think the desert bighorns were trying to make up for the scarcity of other species.
The following images were taken closest to the east side of the park…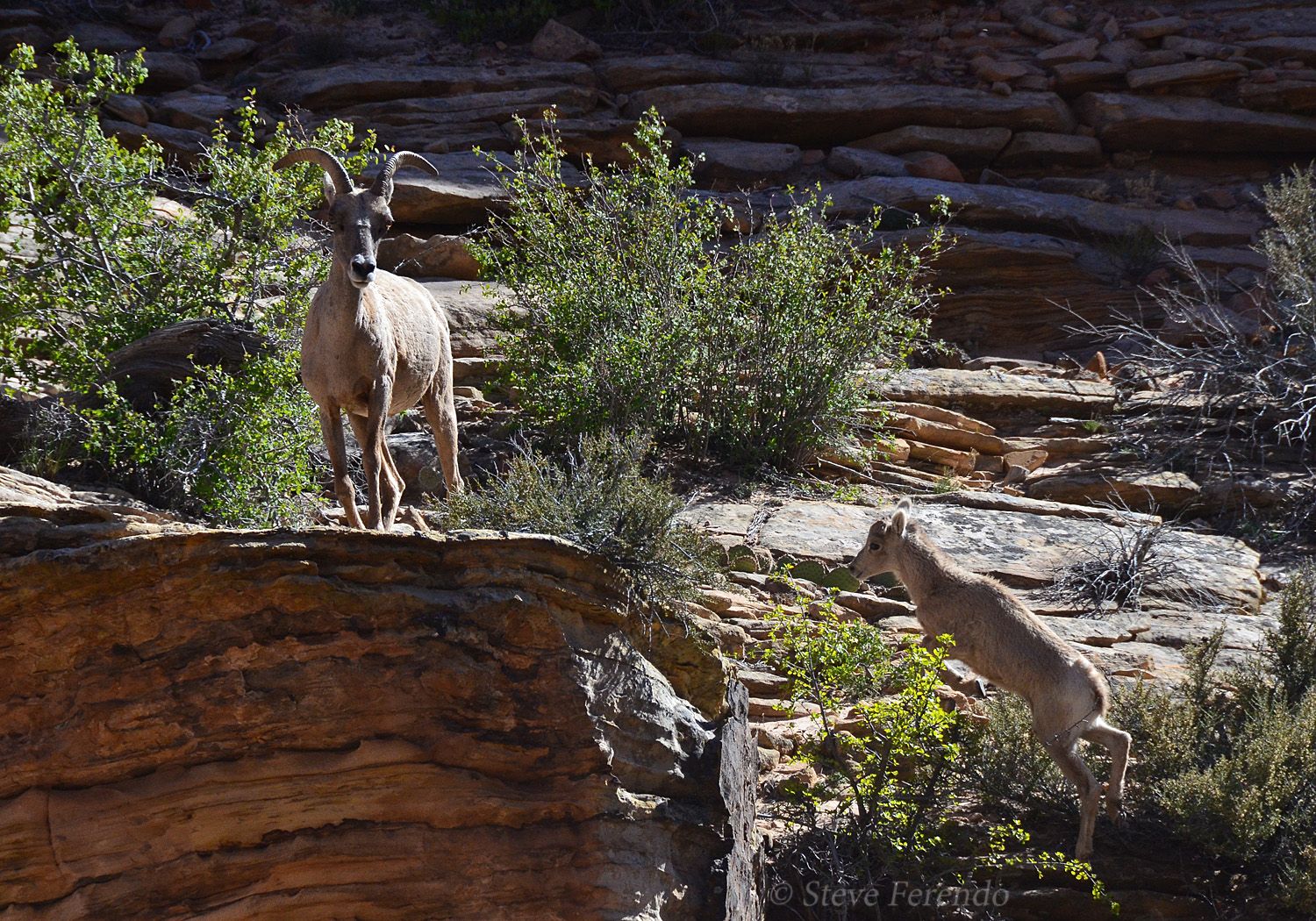 The next two images are of a ram. This is my first encounter with desert bighorns and I am not sure how large their horns get. I do know that this ram would be considered small for a rocky mountain bighorn...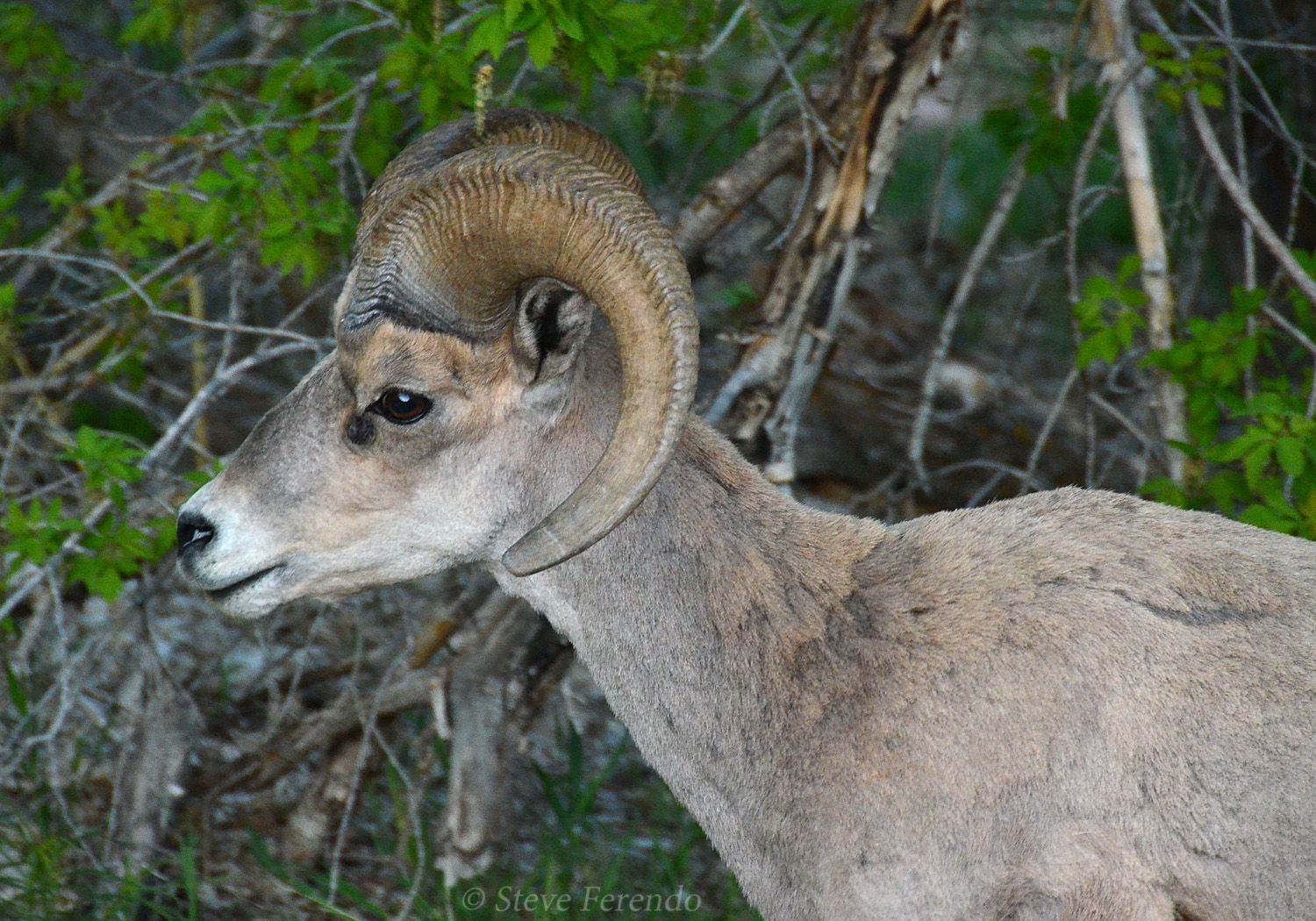 Desert bighorns appear to be browsers, getting food from whatever plants are available...
This ewe appeared nearby while I was out photographing others across the road...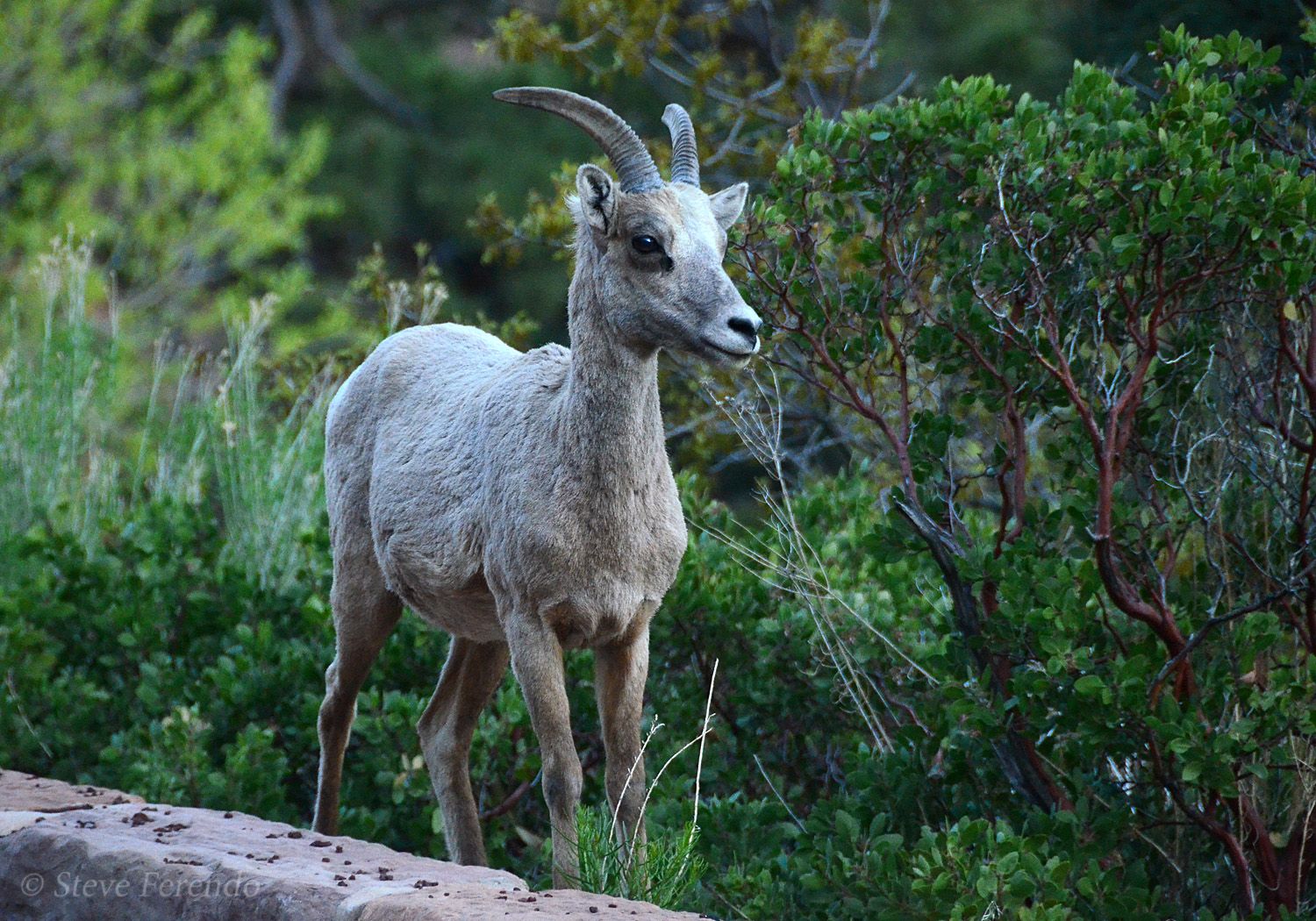 I will continue to post whenever Internet access is available. There may be some periods of more than a week or two when I will not be able to update the blog.
Thanks for visiting, be well, and come back soon.