I don't usually photograph common mergansers, especially the drakes, because it is so hard to get a good exposure. Their head and necks are dark iridescent green while their bodies are white...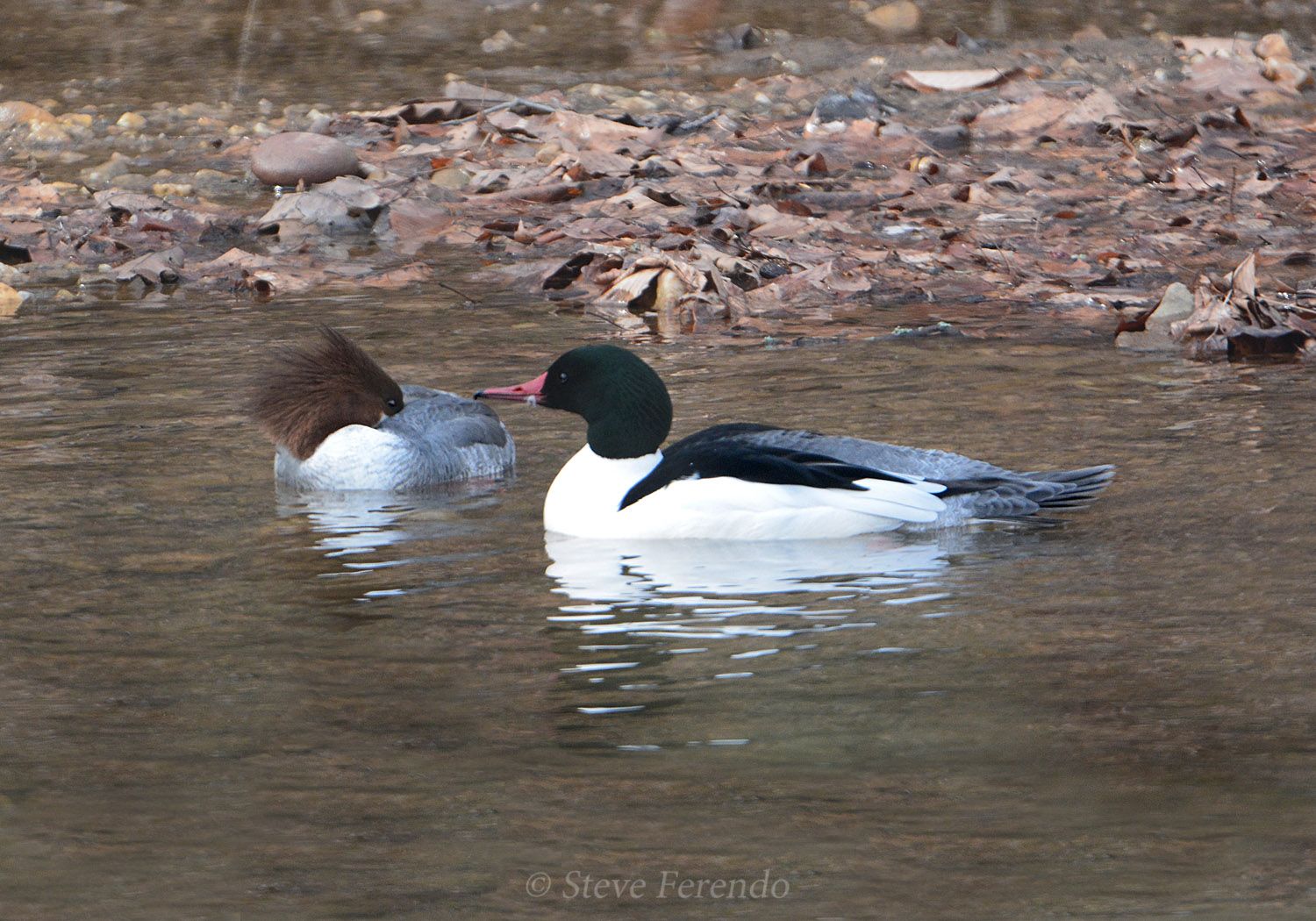 I am not seeing wood ducks yet, so I am posting some mergansers...
Hens are easier to photograph due to their more subdued coloration...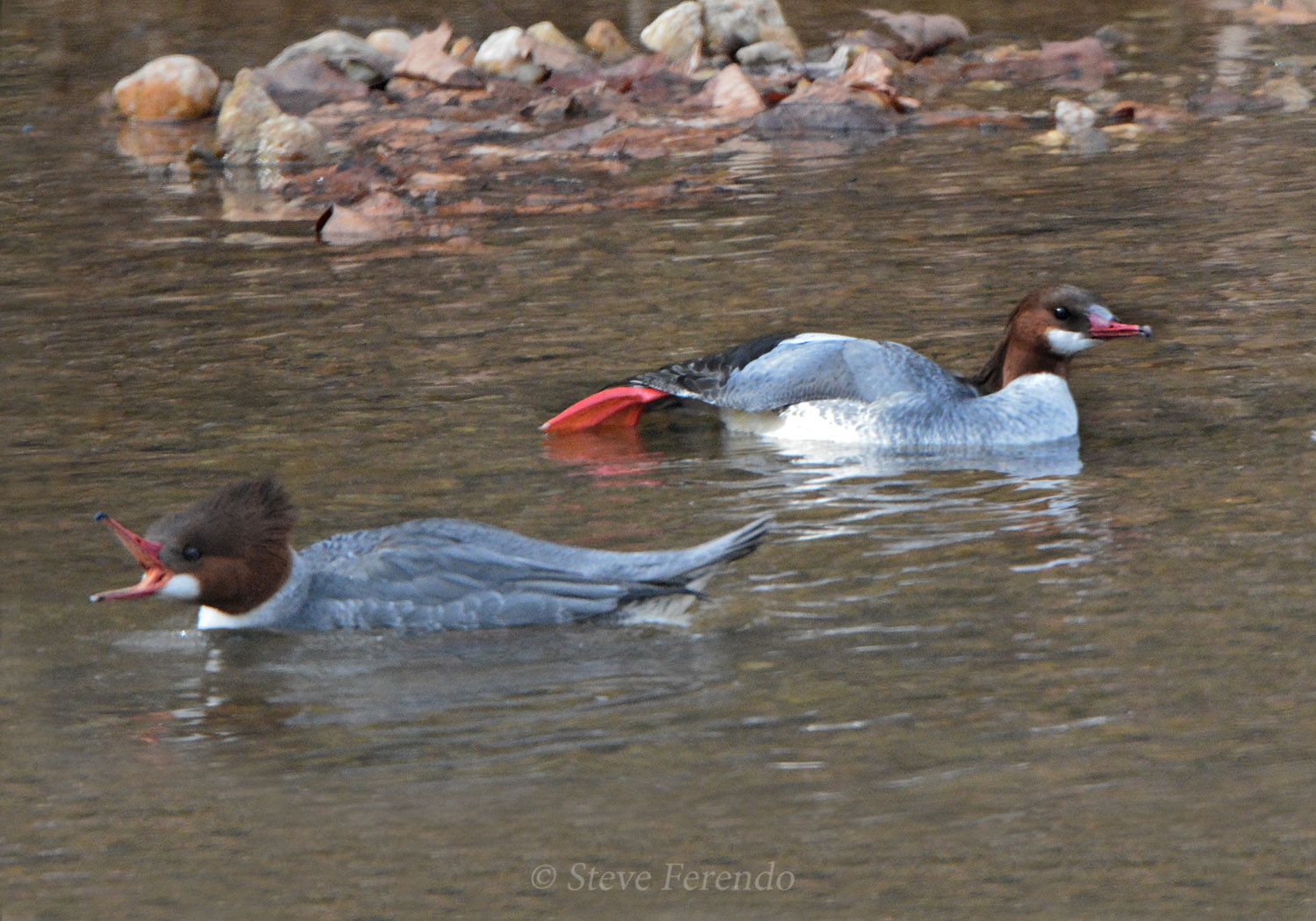 I don't know if the drake in the next image is yawning or telling me to stop taking photos...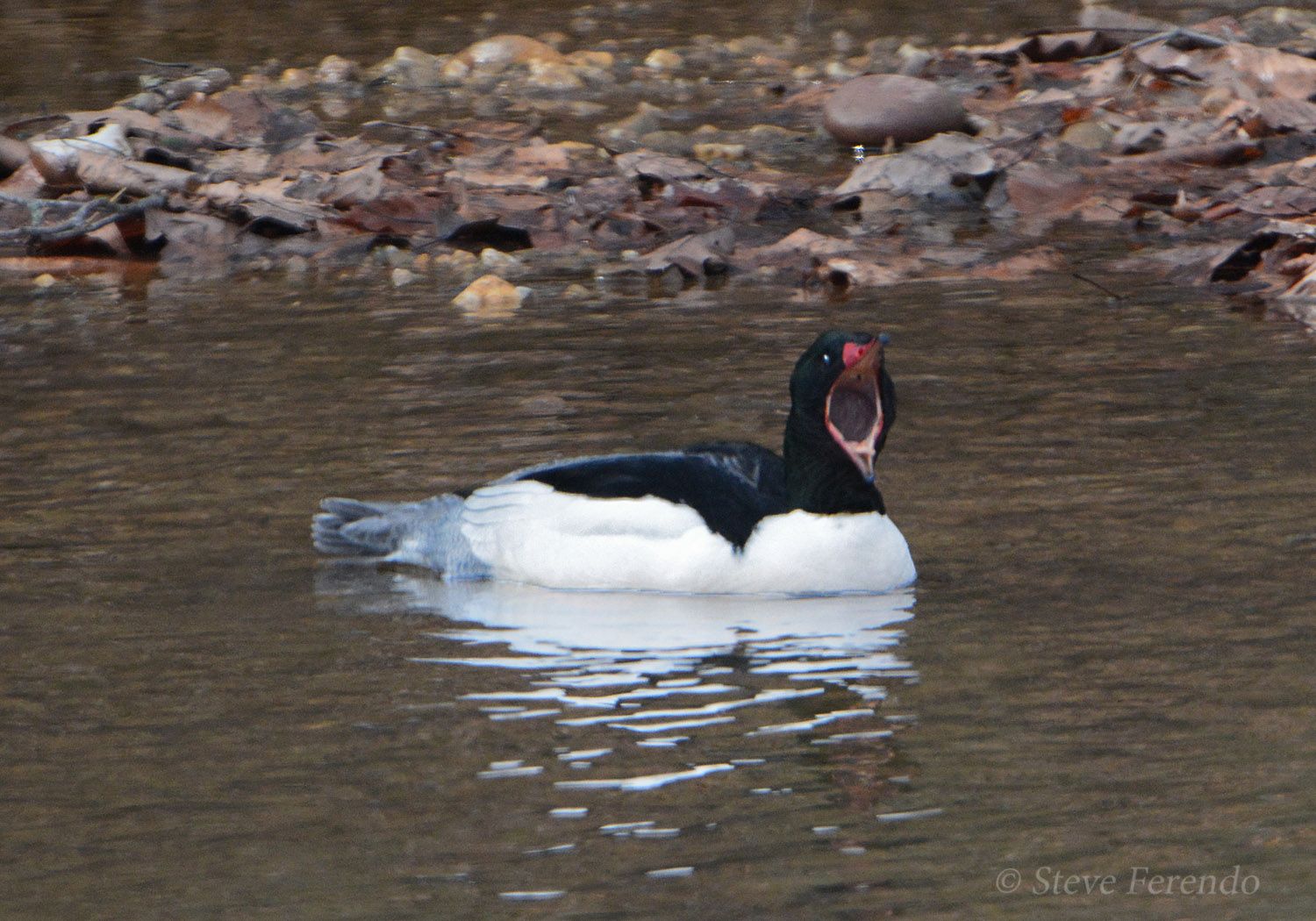 Thanks for visiting, be well and come back soon.