Today is the last day of January, and I must say it has been difficult to find wildlife to photograph. Horned larks can be found along our rural roads...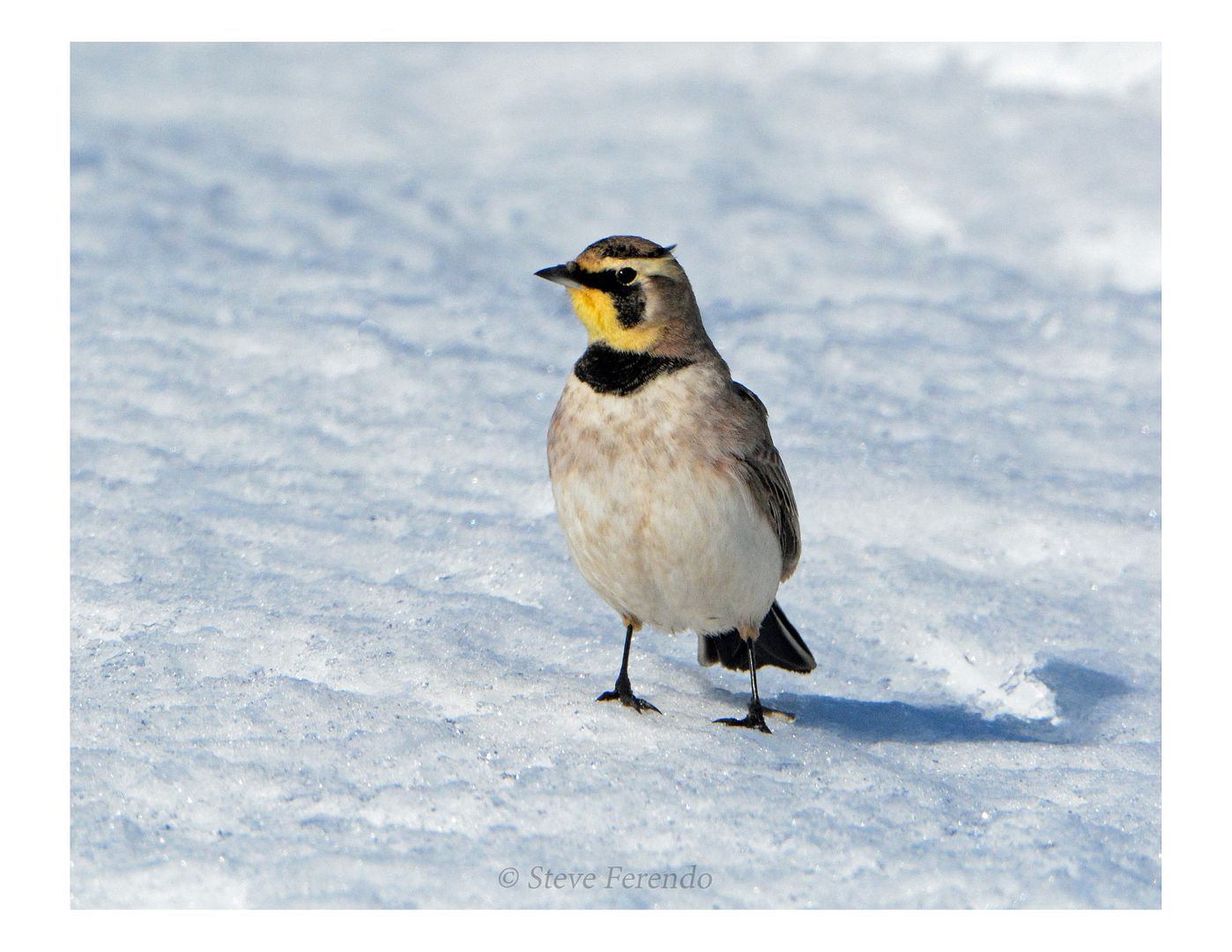 This morning an eagle soared across the road ahead of me. I thought it had spotted prey when it landed within sight...
When it took flight it was clutching what appeared to be nest lining material...
I have long suspected a pair were nesting in the area but I have been unable to locate the nest site.
One encouraging sighting was of otter tracks on the ice of a local stream. Now, if I could only time my visit to coincide with the otter's...
Yesterday I found this downy woodpecker feeding while suspended upside down...
Before the storm a bald eagle was being scolded by a crow on a very foggy morning...
And a red-shouldered hawk was clinging to it's perch as the wind blew in 60 mph gusts...
I will end this post with a more tranquil image. One of a reflection from the stream that is now ice covered...
Thanks for visiting, be well, and come back soon.