Each year we try to plan at least one visit to the Conowingo dam to view and photograph the eagles that gather there each winter. Yesterday was the day we chose. It was not our most productive trip but well worth the two hour drive. Eagles were flying and some were fishing. The first image is of an eagle that buzzed past so close that I could not get all of it in my viewfinder while zoomed to 600mm...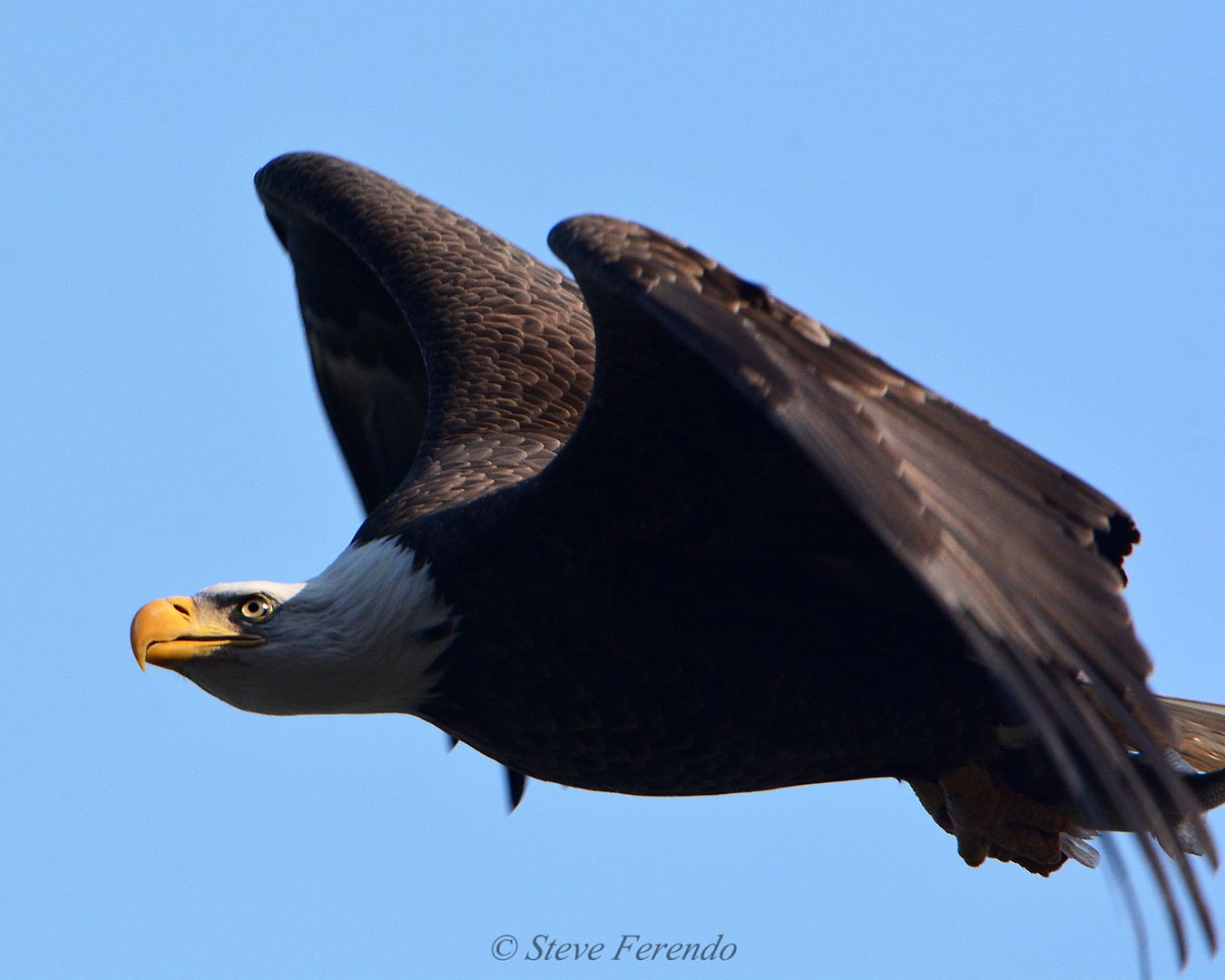 I was glad to see an eagle that I was tracking begin to dive toward the water after an injured shad...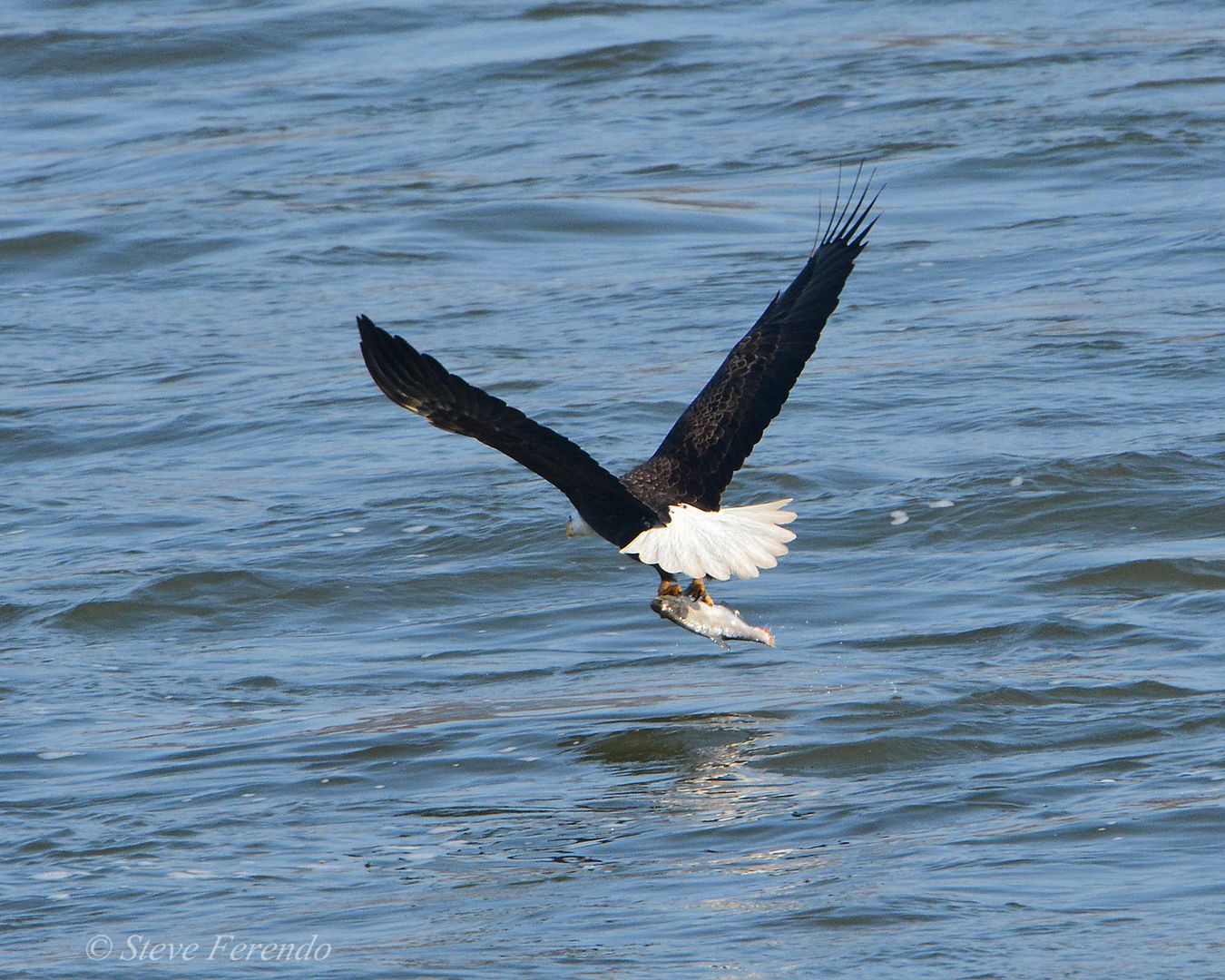 After securing breakfast the eagle circled and landed in a tree near the parking lot where it posed for several photographers...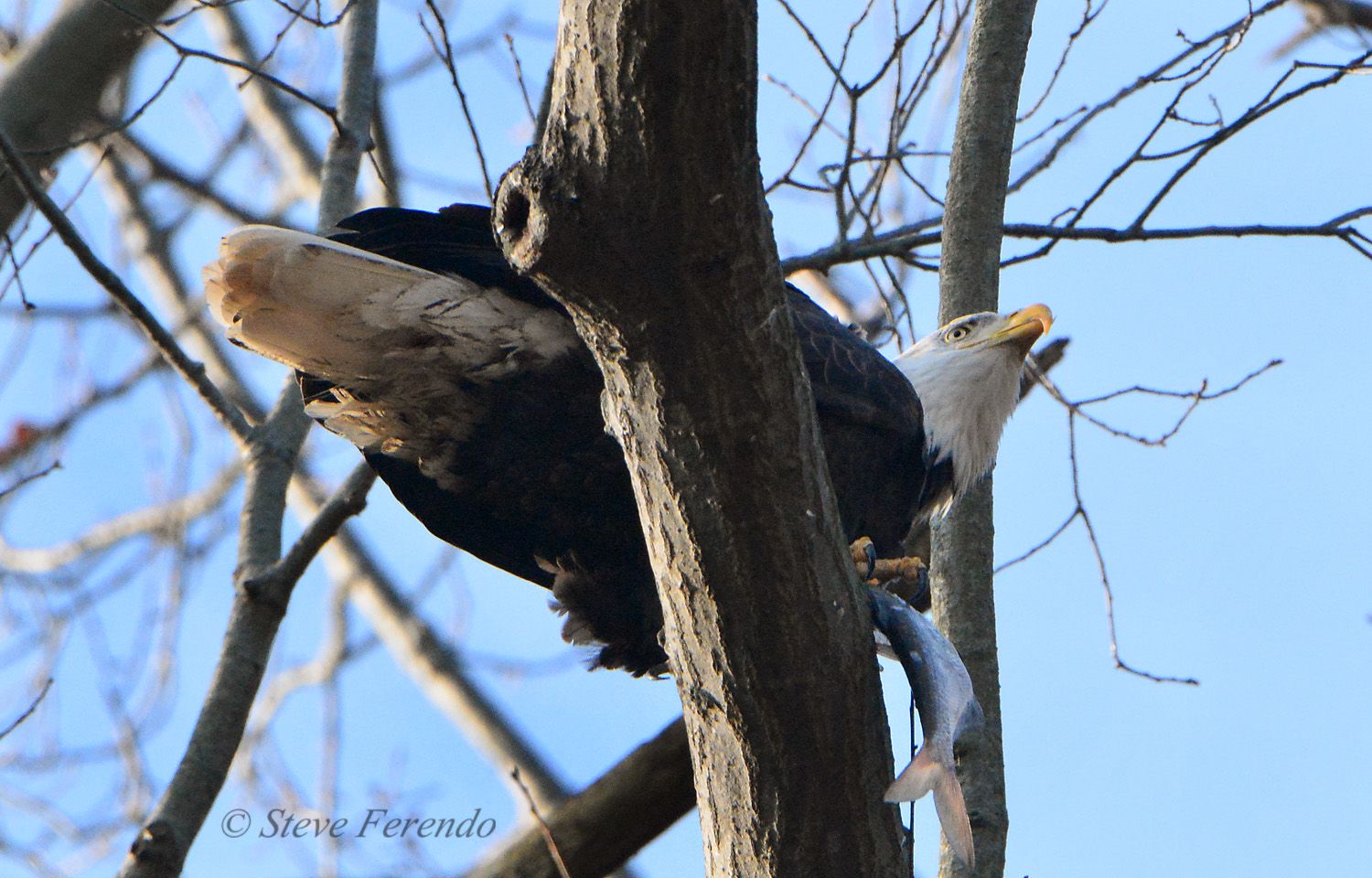 Thanks for visiting, feel free to share these images with others, be well, and come back soon.