Breaking News...Scarface was shot and killed in November, 2015 when he wandered out of the park. Details of his death are still under investigation. Although his official research name is "grizzly bear 211", almost everyone who has been to Yellowstone, and many who haven't, know him as "Scarface". He is 25 years old this year, a remarkable feat in itself for a bear in the wild. This year I had my best photo opportunity with him to date. He was moving down the Lamar Valley under a cloudy sky...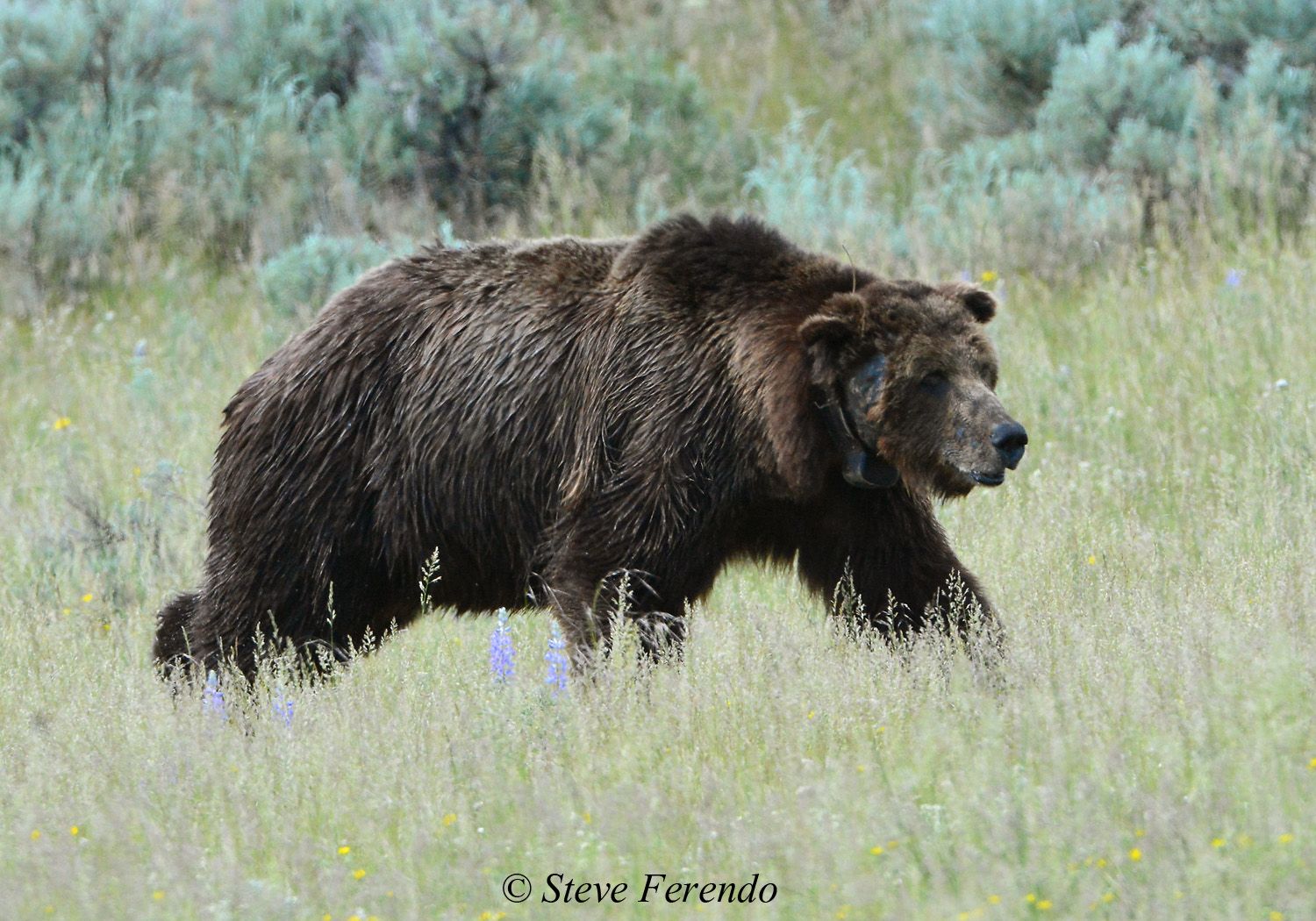 A number of photographers and other visitors gathered to watch as the large bear came down the valley getting closer with each step. Suddenly, someone yelled out "it's Scarface, everyone run for your car." I kept taking photos and tracking the bear in my viewfinder. When I next looked around everyone else had gone to the road and were either in, or behind, their vehicles...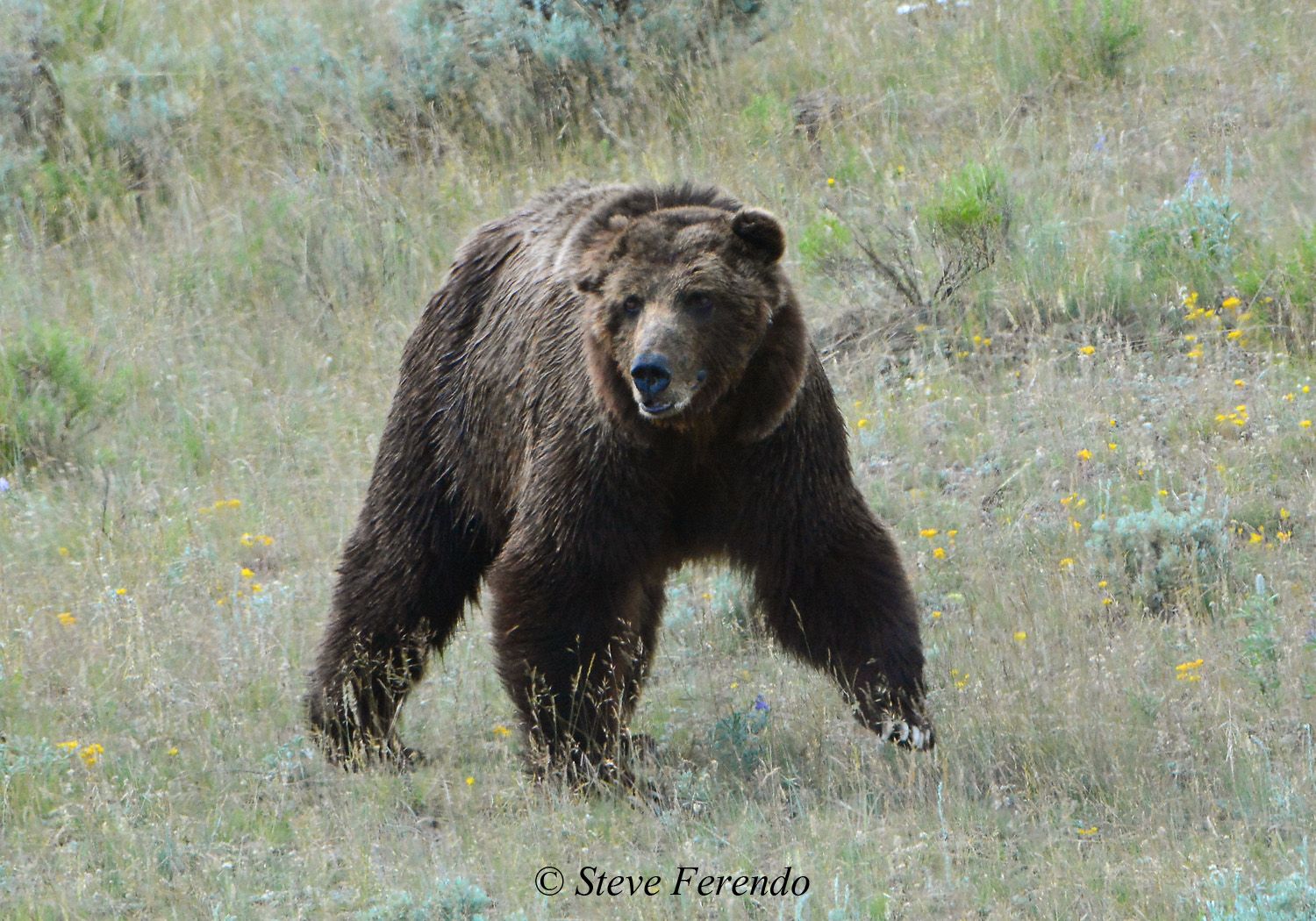 All of the commotion got his attention. Just at the time he was looking to see what the fuss was about, the sun broke through the clouds and drastically changed the lighting conditions...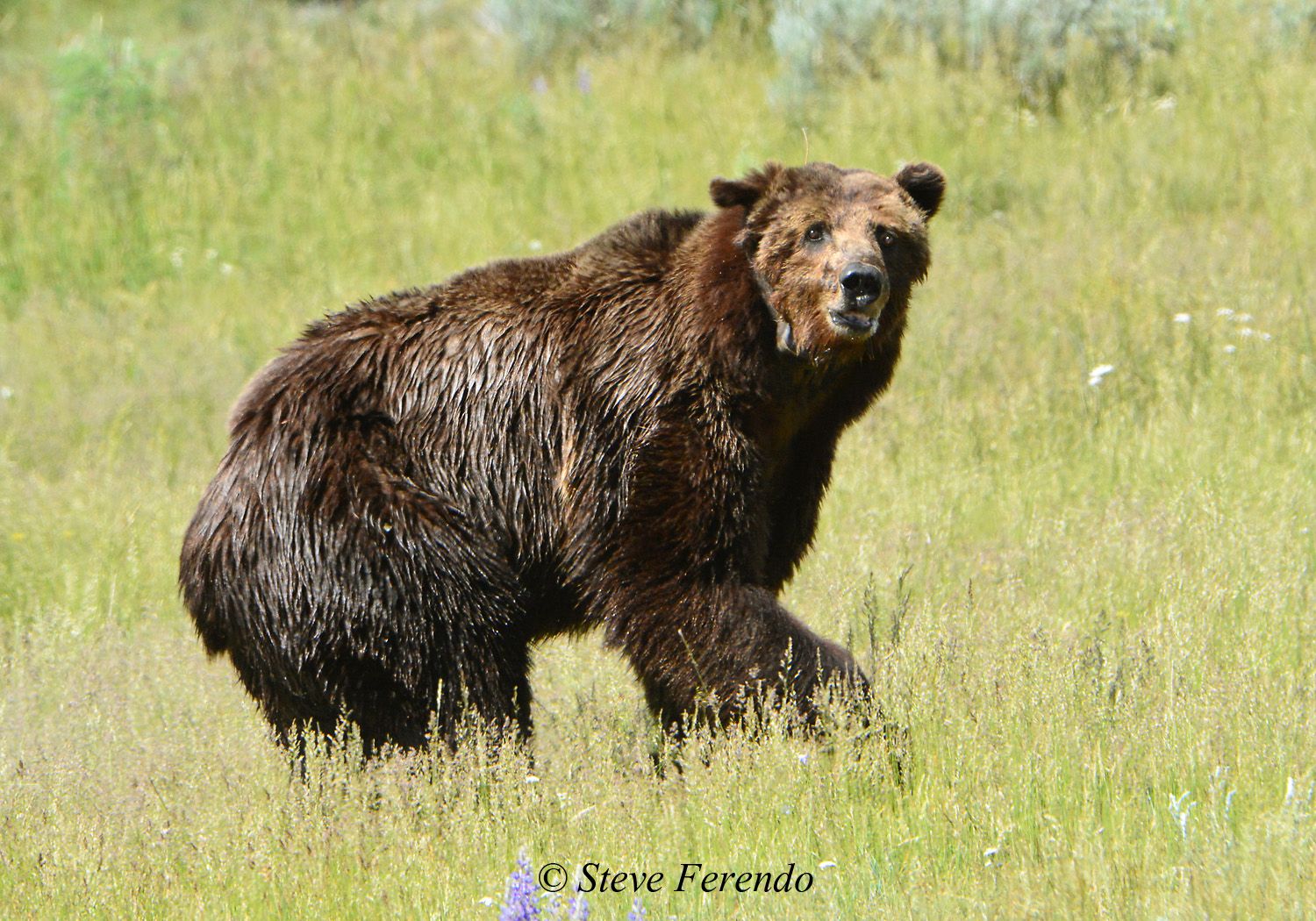 He broke into a slow trot as he continued on his way. The angle was perfect to observe the massive scars that gave him his name. Life is not easy for a male grizzly defending his food sources or fighting for breeding rights with other boars...
I took the next photo as he disappeared over a knoll heading for the river. Because of his advanced age there is a good possibility that I will never have the opportunity to photograph him again...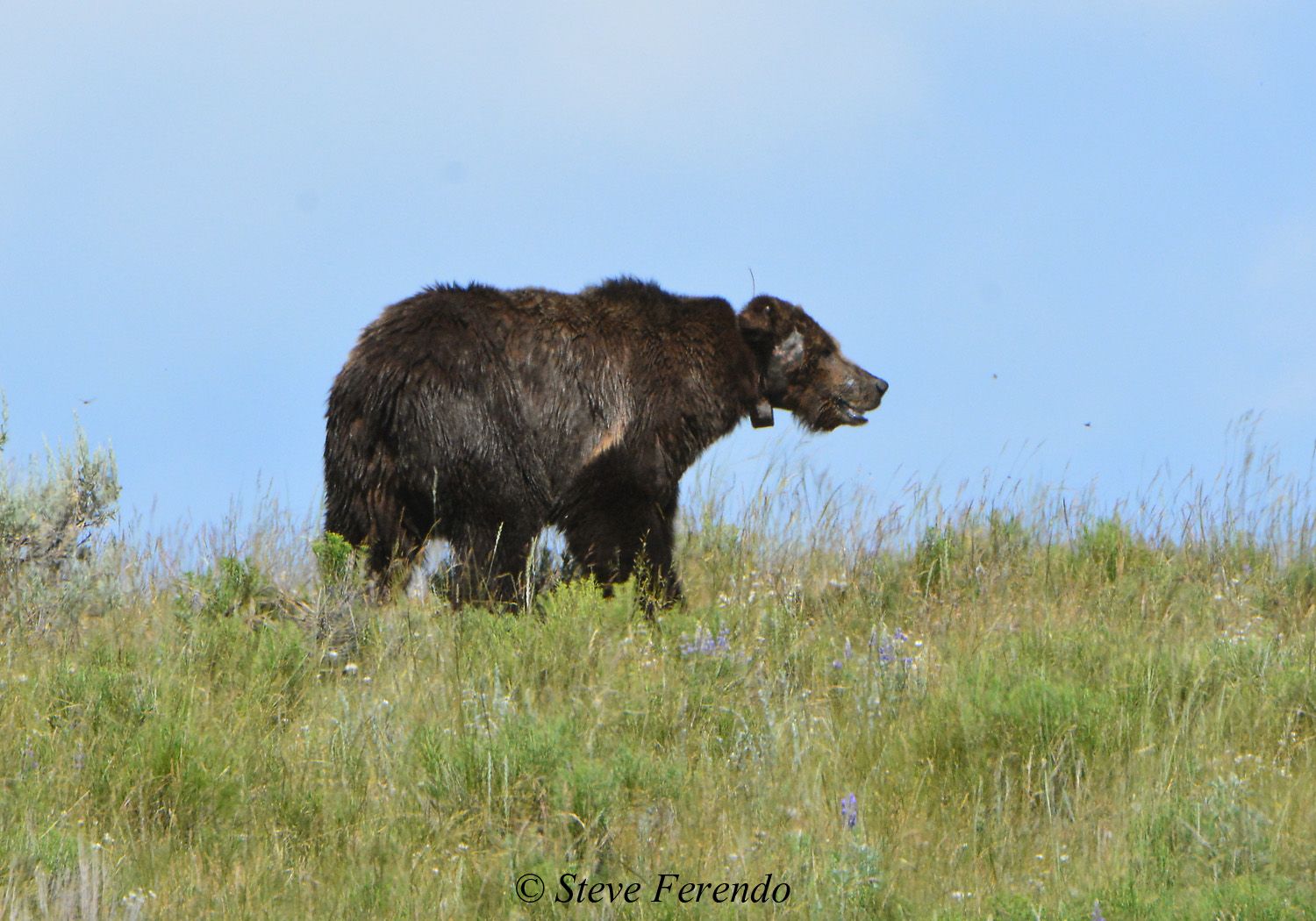 Over the years Scarface has no doubt left thousands, if not tens of thousands, of visitors with special memories of a special bear.
Thanks for visiting, be well, and come back soon.