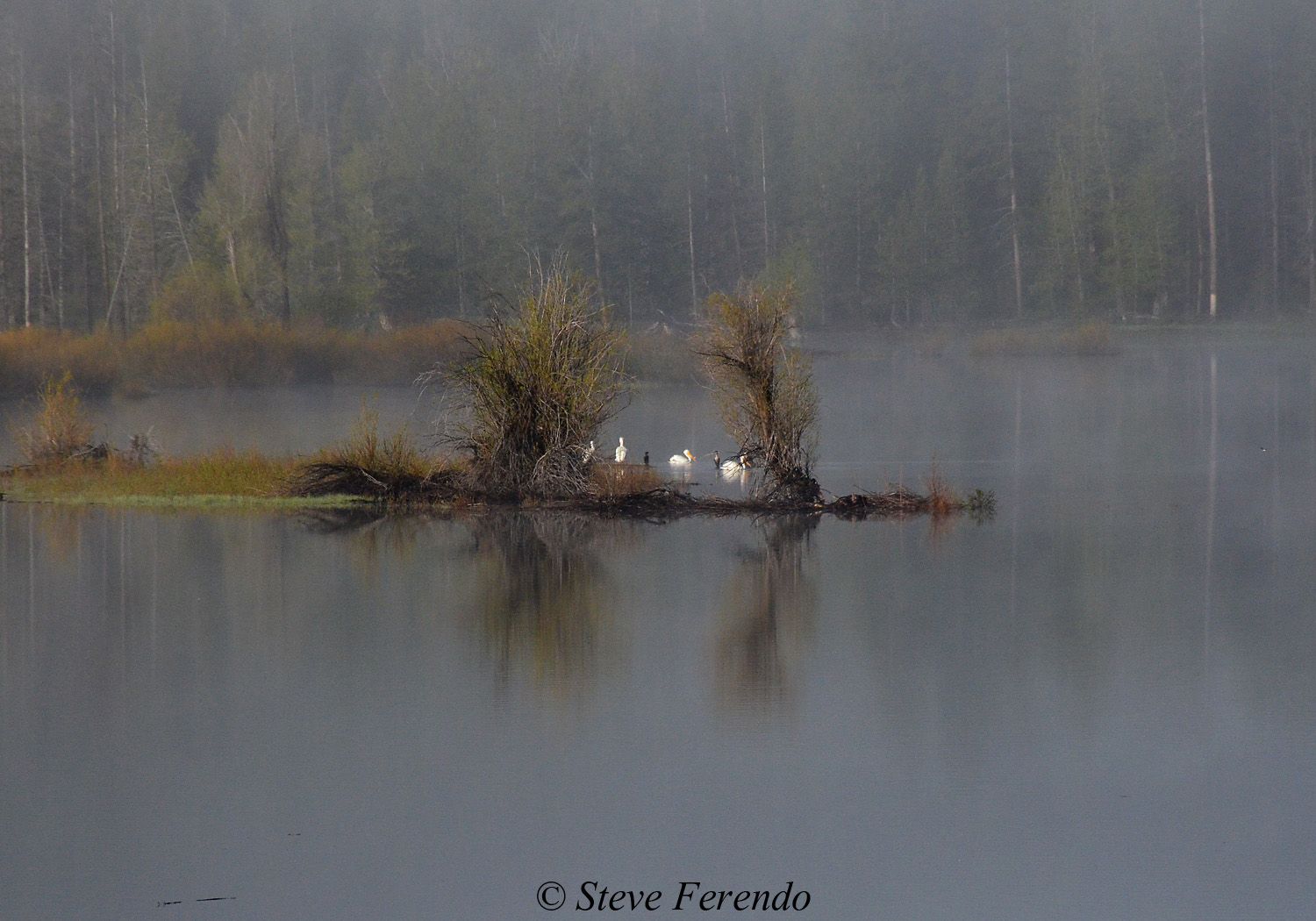 When we visit Grand Teton and Yellowstone National Parks we look forward to the arrival of the American white pelicans.

Depending on which side of the continental divide they prefer, these large white birds arrive from the Gulf of Mexico, the coastal regions of Texas and California, or western Mexico where they spend the winter. When the migration is underway white pelicans can be seen on most major lakes and rivers.

They come to these inland bodies of water to breed and raise their young. Part of the breeding display is the hornlike, deciduous maxillary protuberance, which drops off during egg incubation-by which time territorial boundaries have been established. The "horn" forms on their bill about one third of the way from the tip...
The purpose of the bill horn, if there is one, is not known. My personal theory is that it is simply part of the mating display, a sort of "sexual bling" if you will. One often sees white pelicans fishing in pairs, and sometimes in large groups of up to twenty individuals. Unlike the brown pelican, which dives into the water to seize prey, the white pelican fishes by dipping its open mouth into the water and scooping up prey in their large gular pouch...
Often pelicans can be seen fishing in perfect synchronization of movements. They swim side by side herding fish towards shore...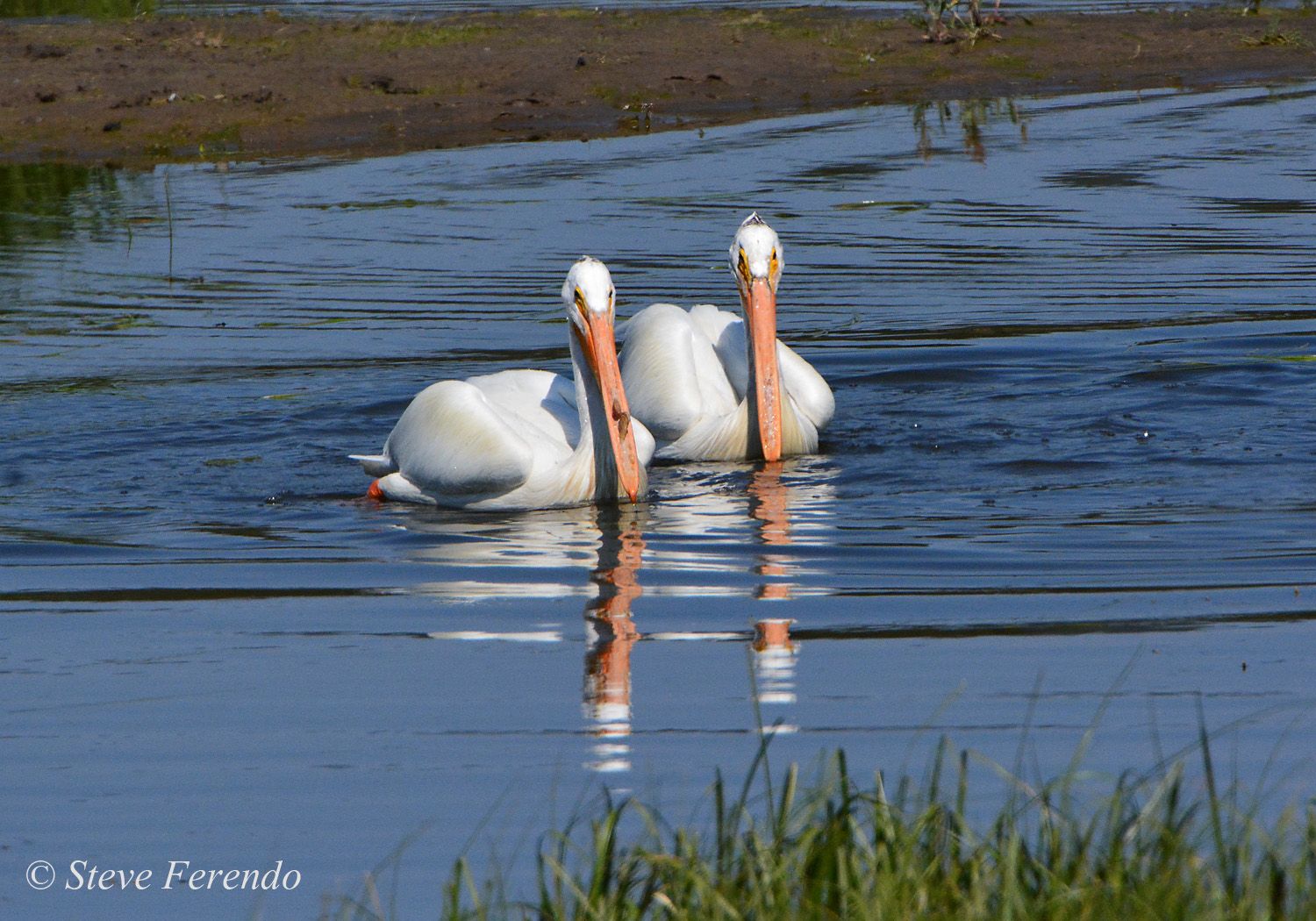 Then, as if responding to some signal only perceived by each other, they plunge their heads into the water with mouths gaping...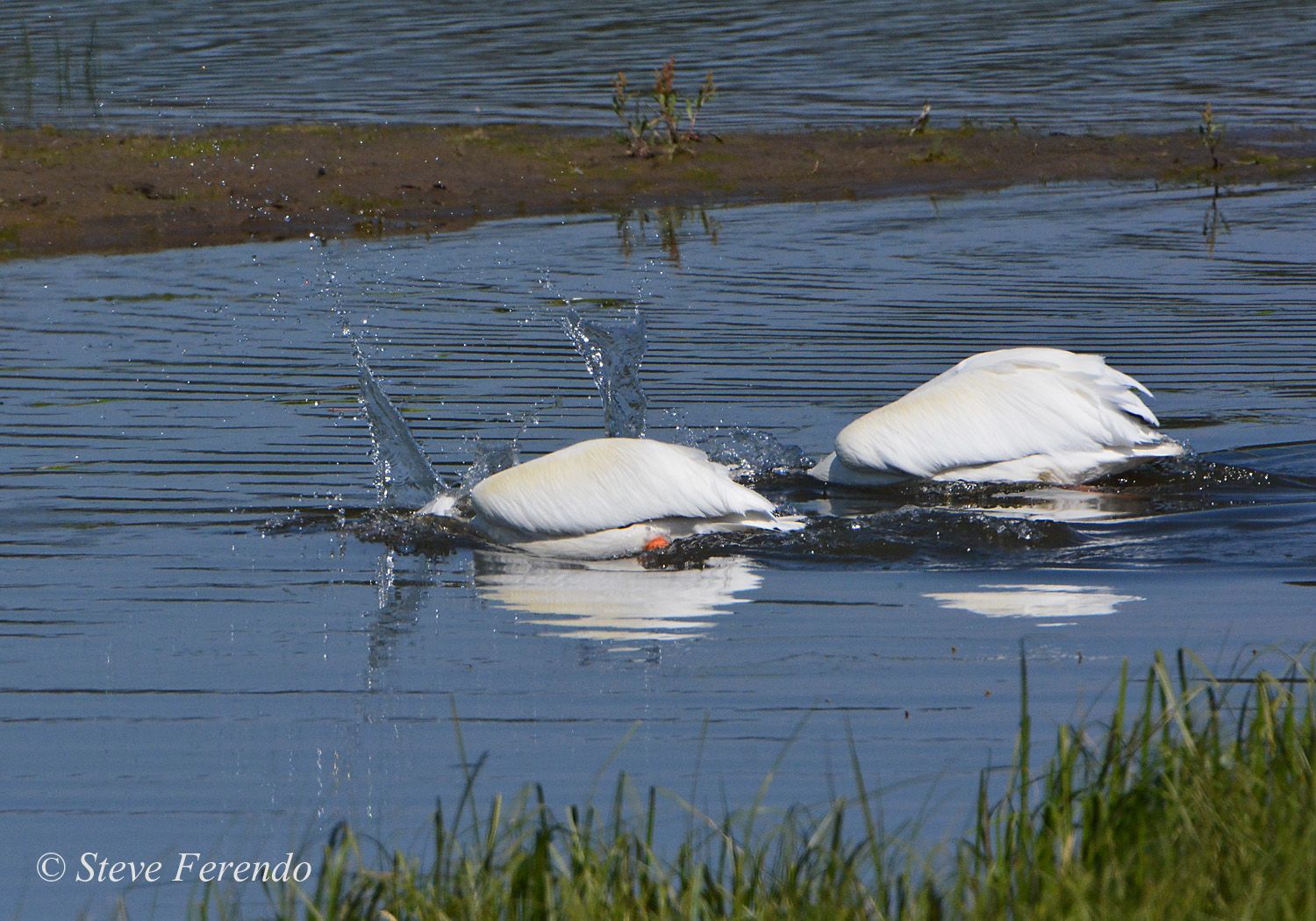 When they lift their heads their bills are held laterally to drain the water from their pouches before swallowing their catch...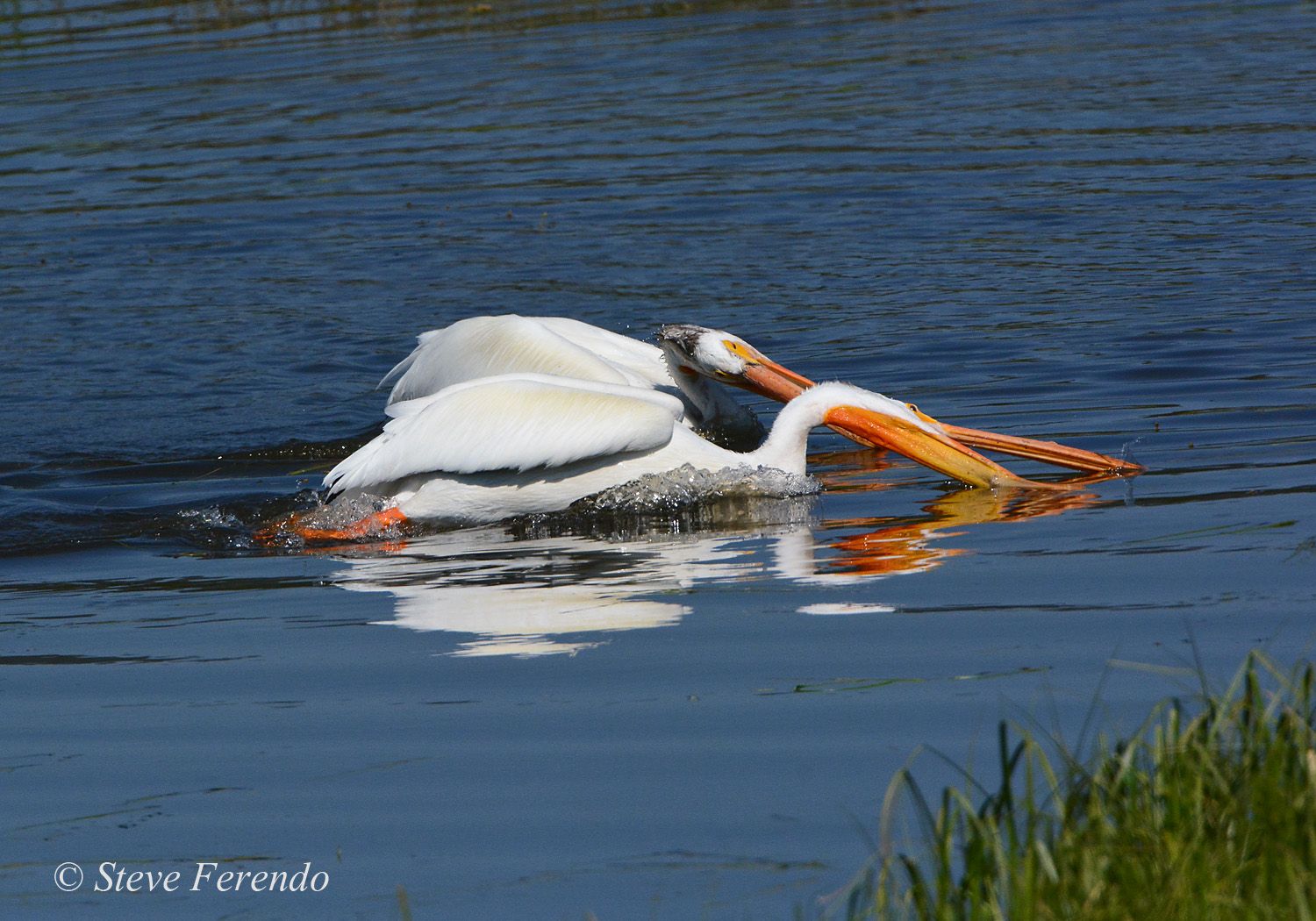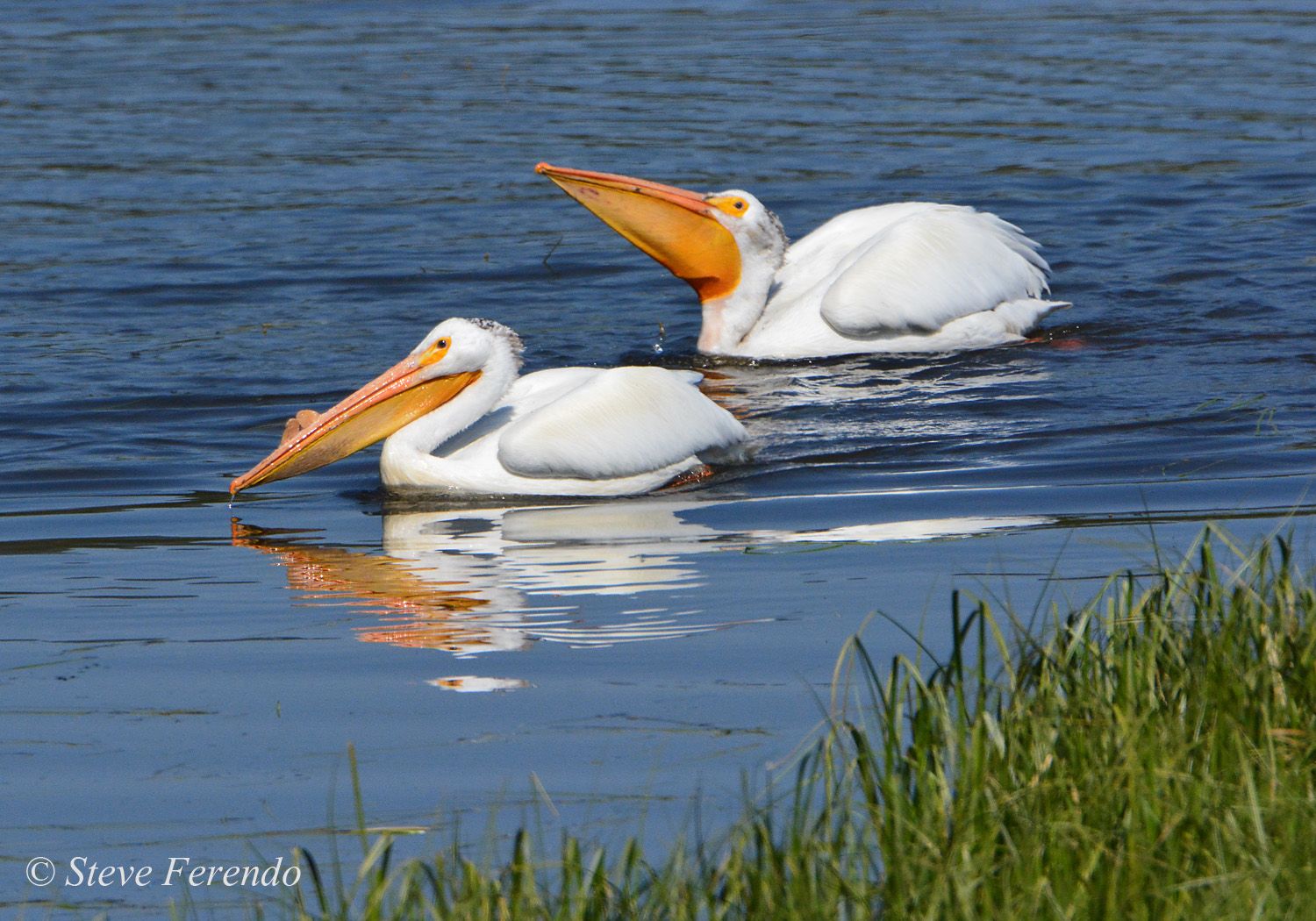 White pelicans are tied with trumpeter swans for the title of largest North American bird species. The species also has the second largest average wingspan of any North American bird, after the California condor. This large wingspan allows the bird to easily use soaring flight for migration.
Seeing a white pelican coasting overhead is an experience not to be soon forgotten...
Just a reminder that you can see more posts on this blog if you click on the "Older Posts" button on the right side of the page after you scroll to the bottom. If you would like to view photos of a specific species you can use the search function at the top of post.
Thanks for visiting, be well, and come back soon.