I saw these Canada geese engaged in some serious communication recently. I don't know what they were saying to each other...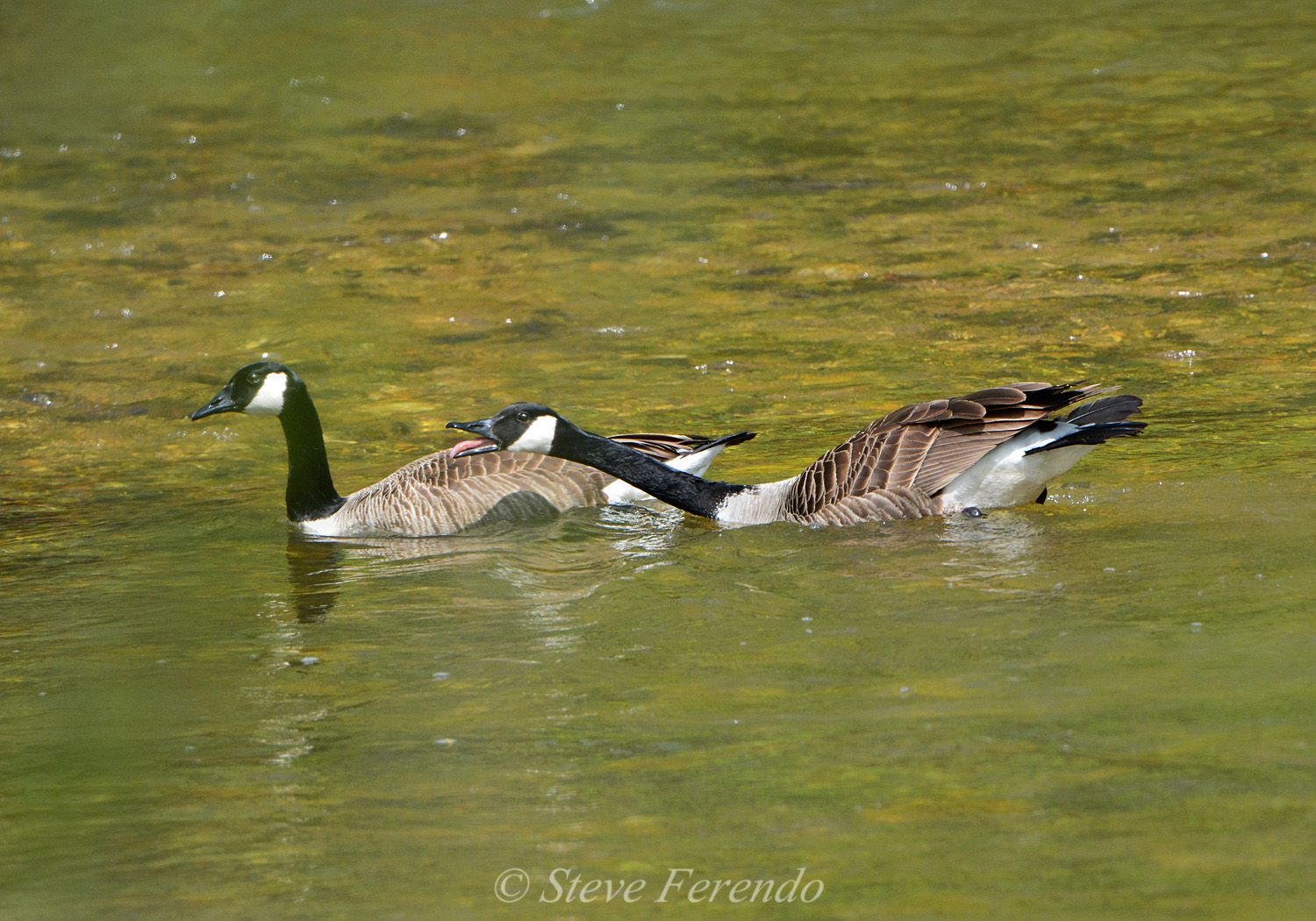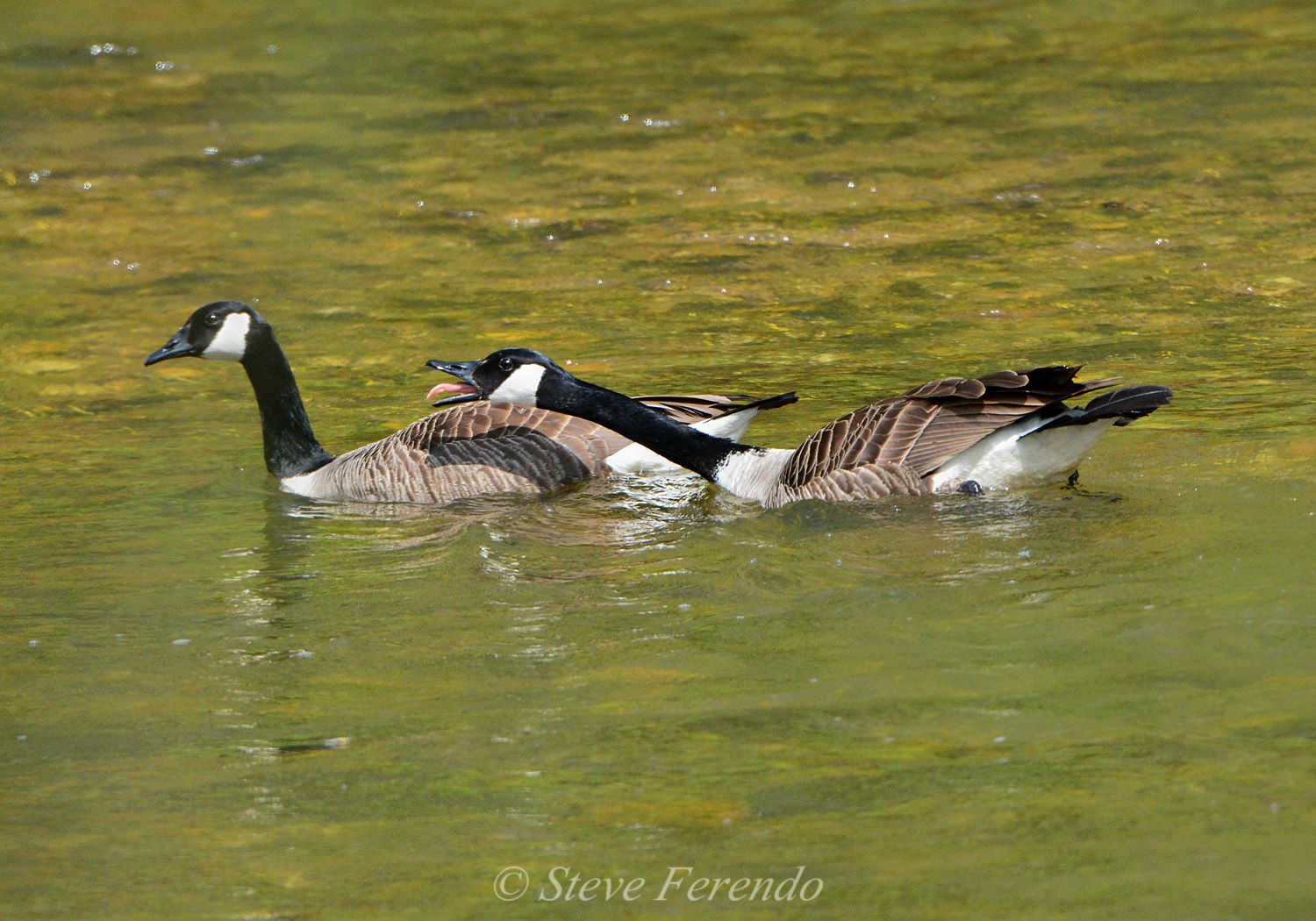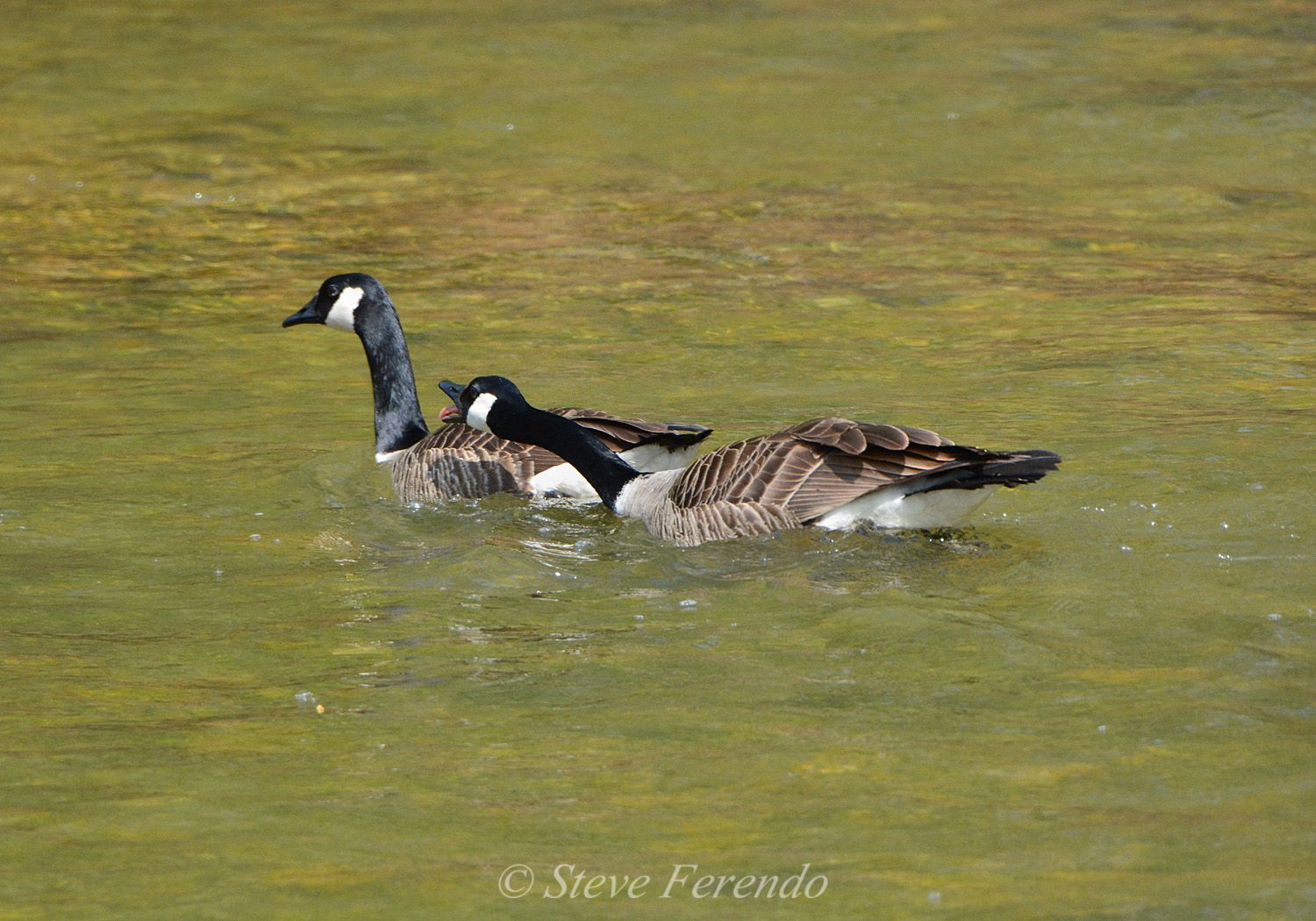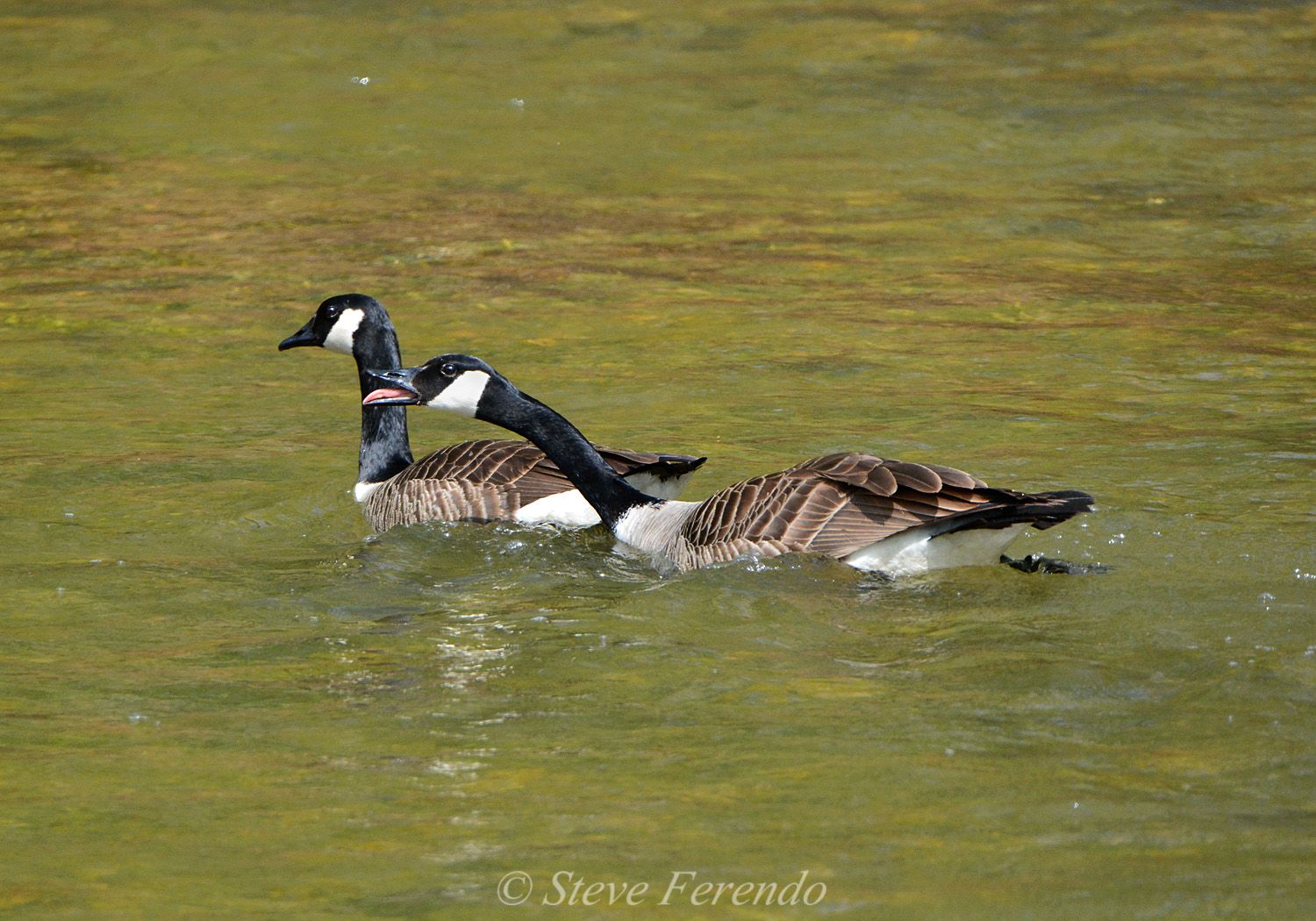 After listening to all that the gander had to say the female turned about...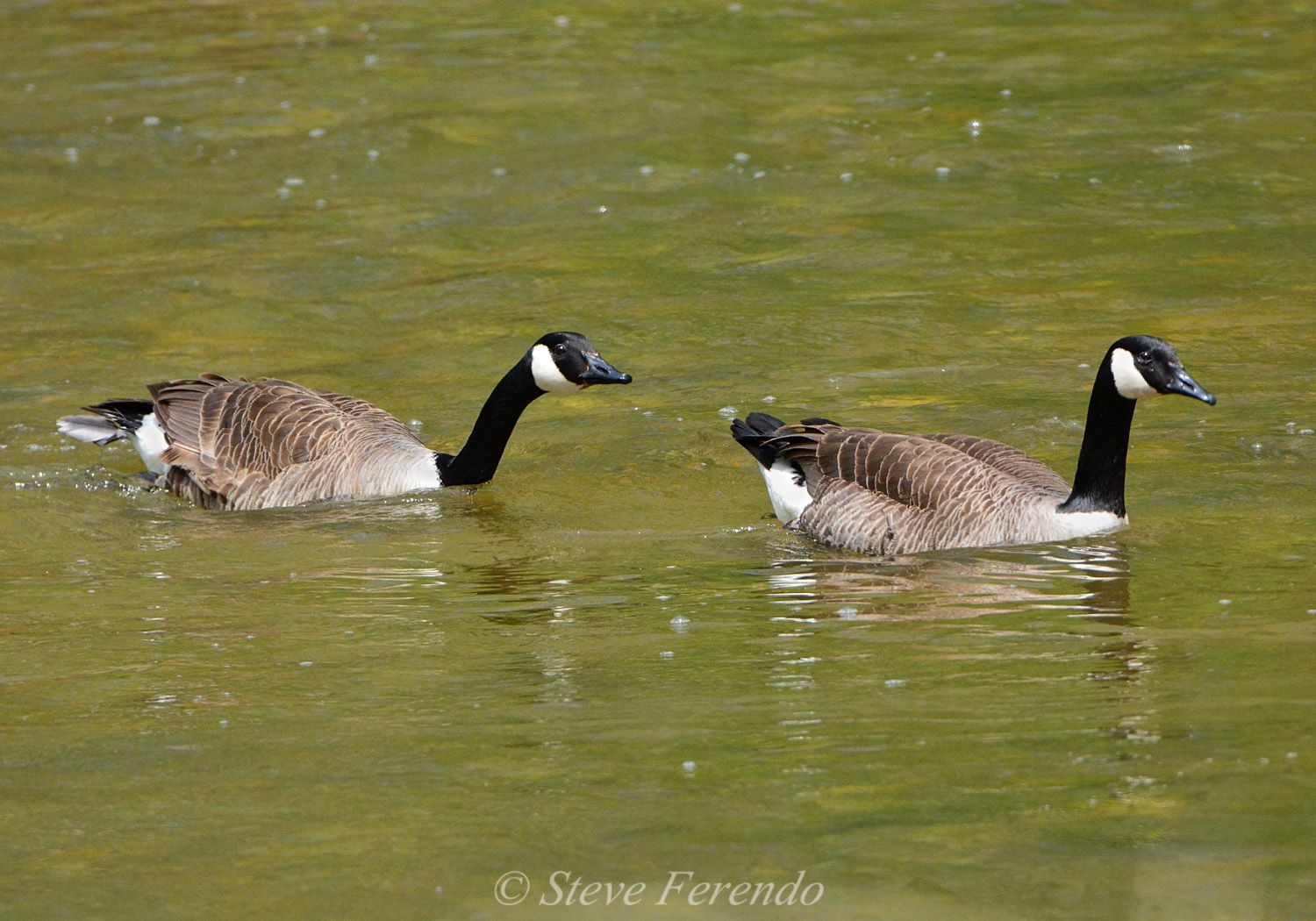 She led the male to a rock...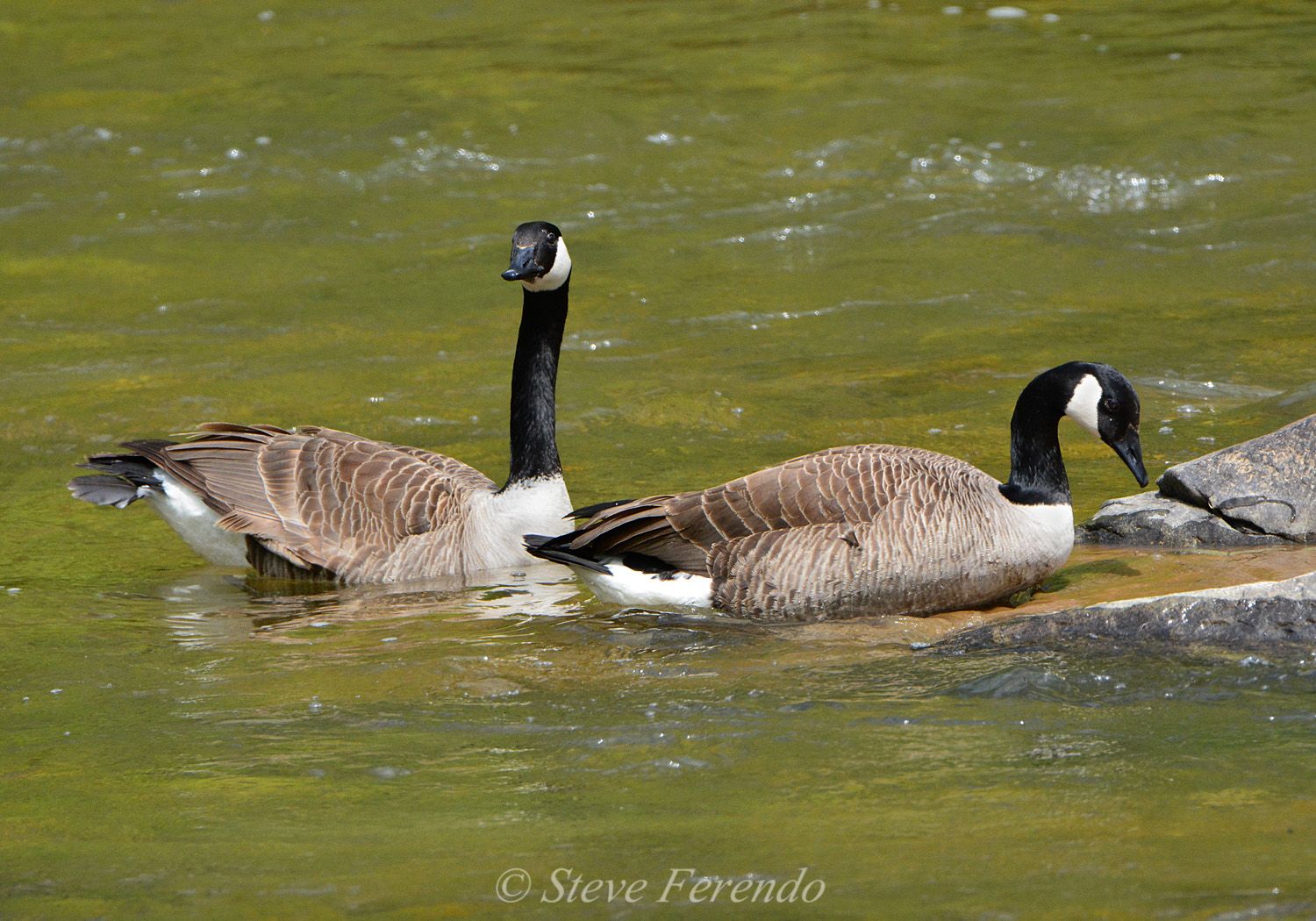 Where they preened for a while...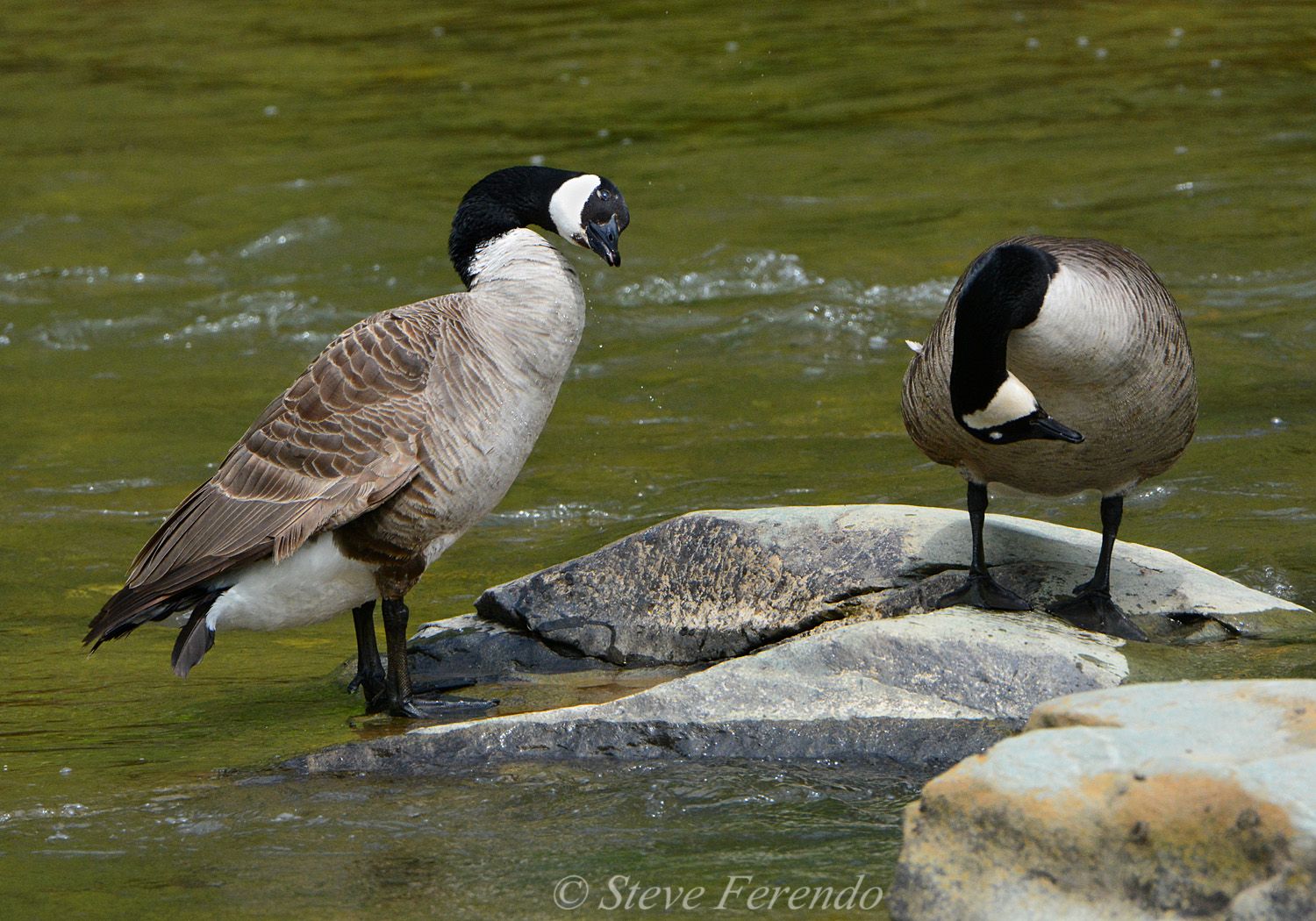 Next, the gander tried to impress her by offering her different views of his head and neck...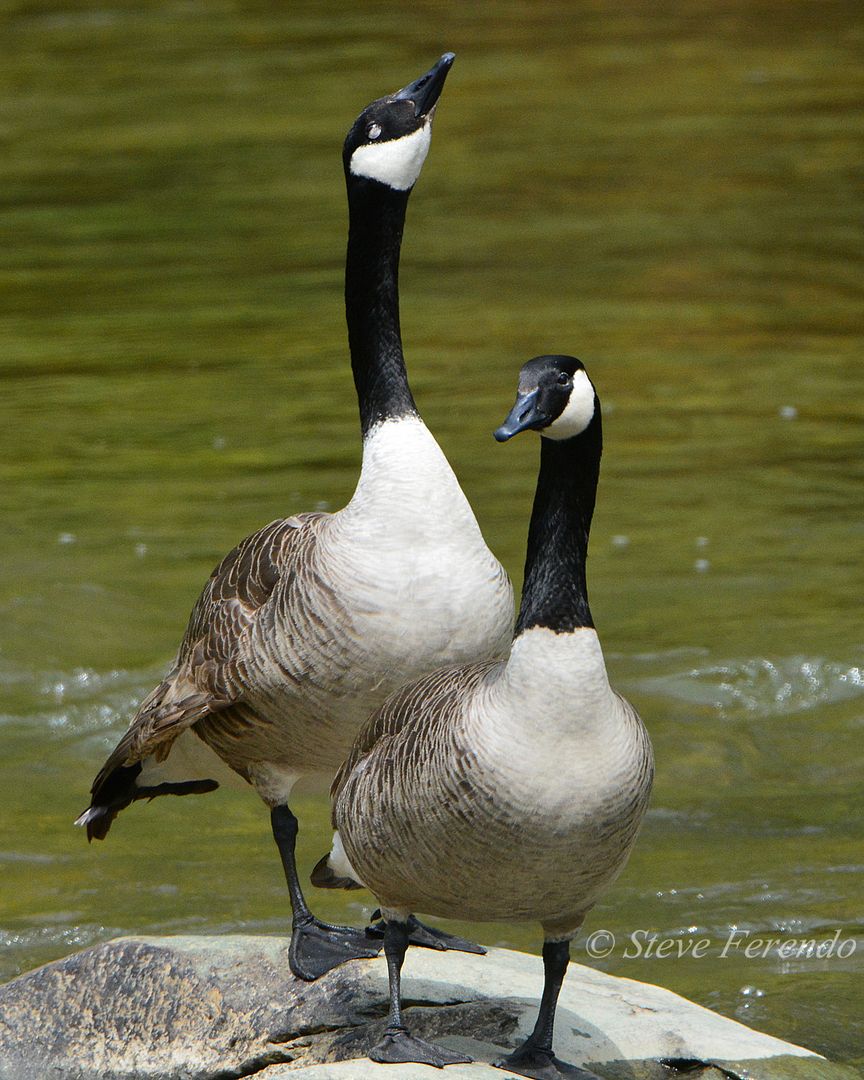 After that display, they both began talking at the same time...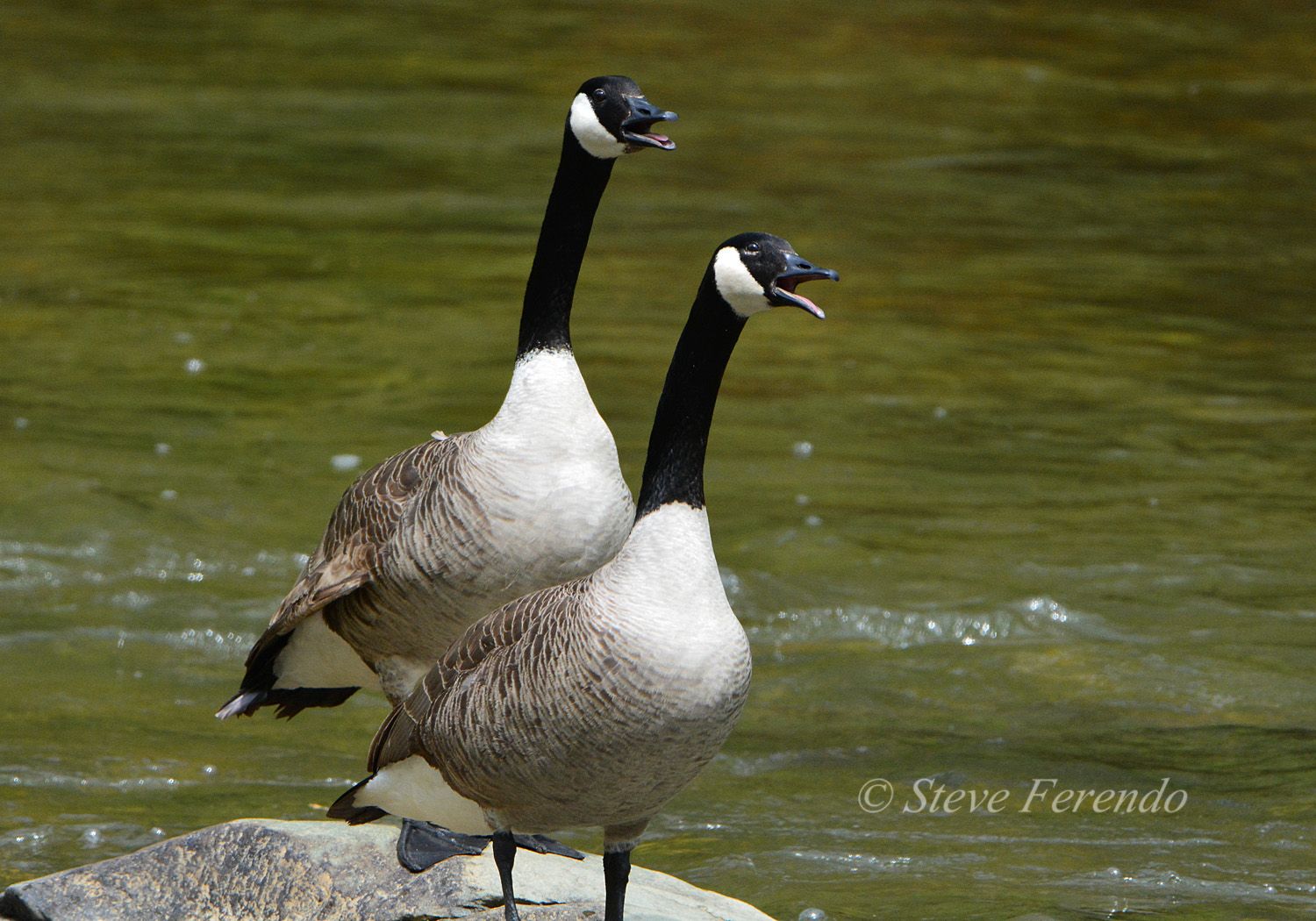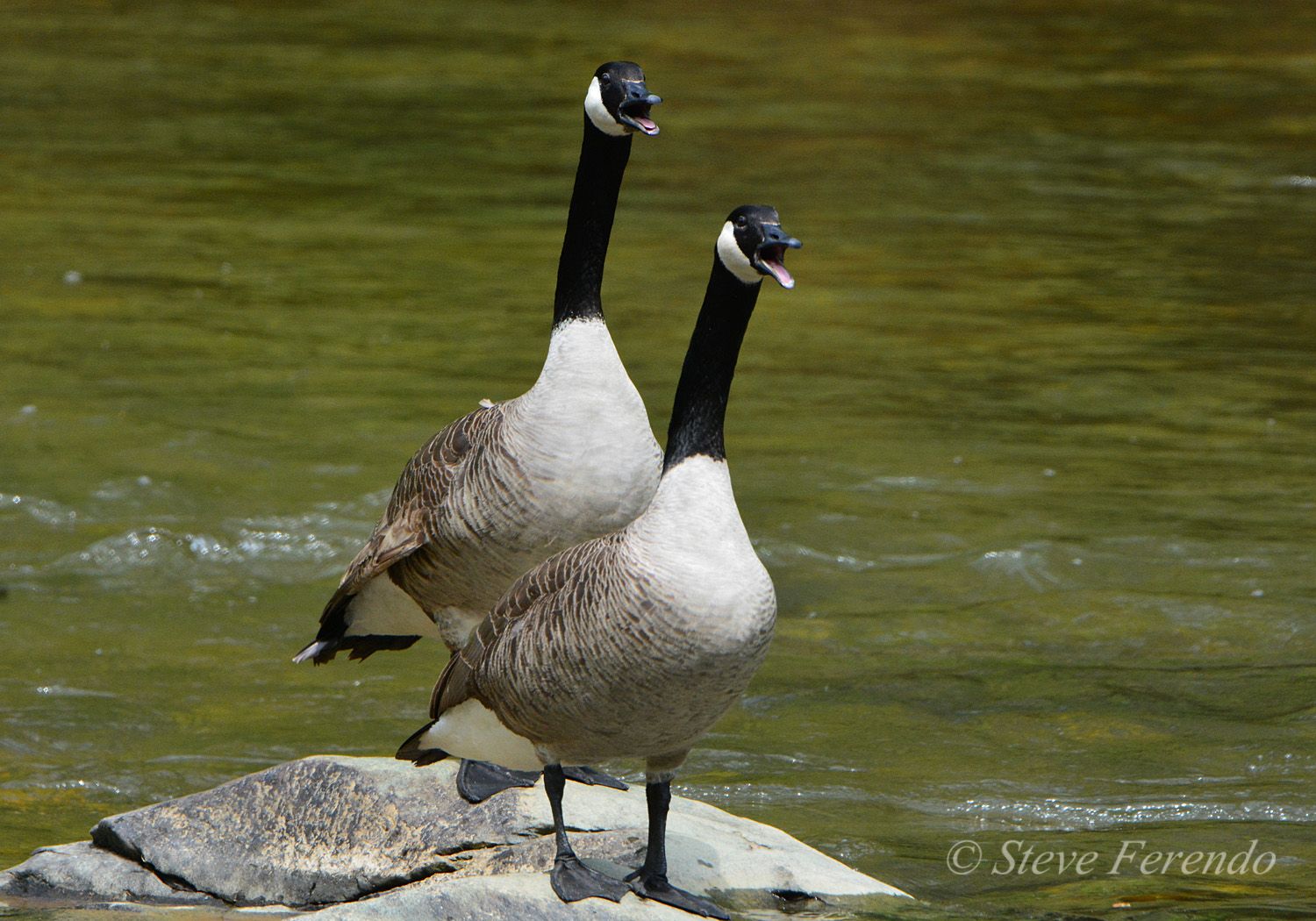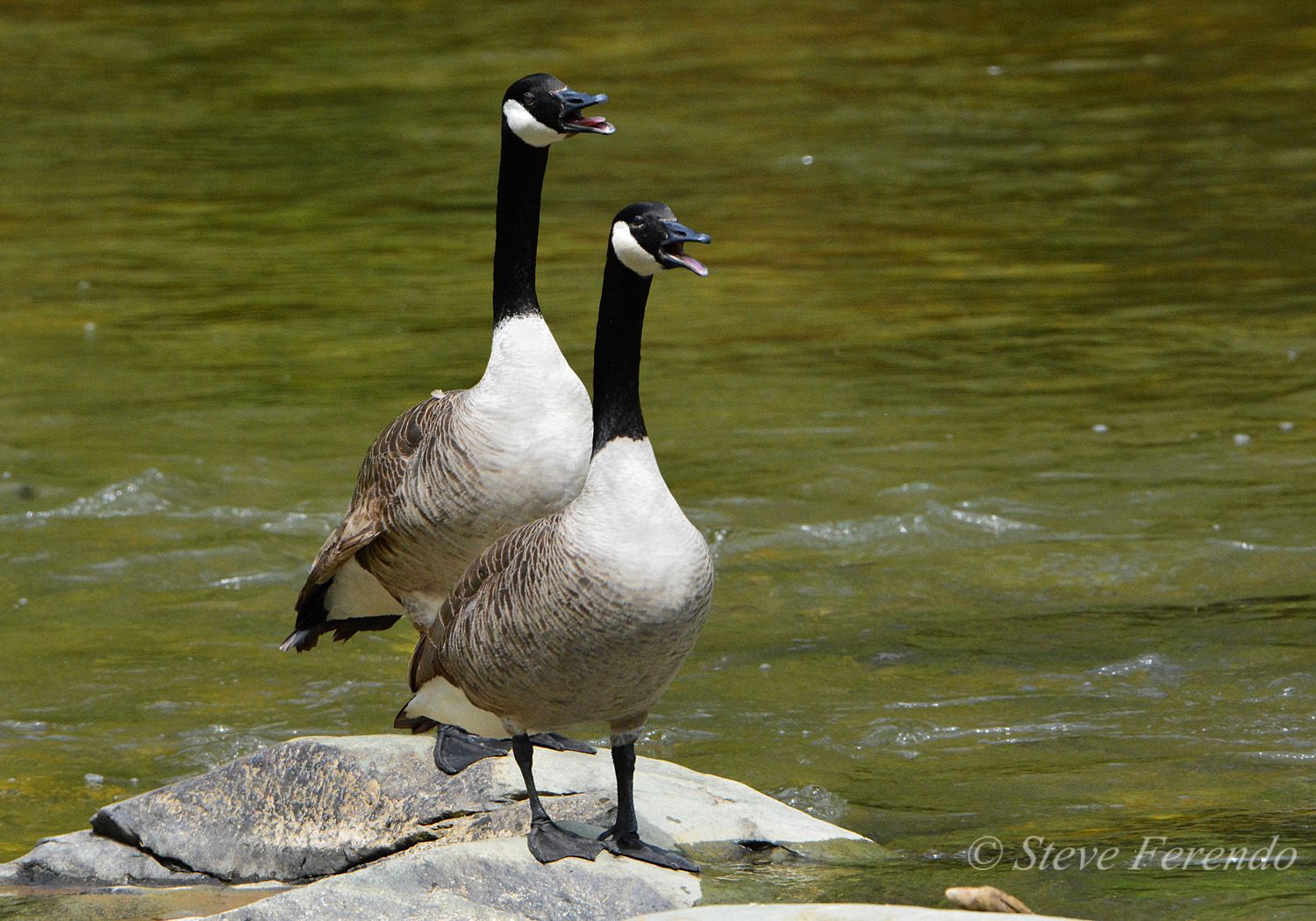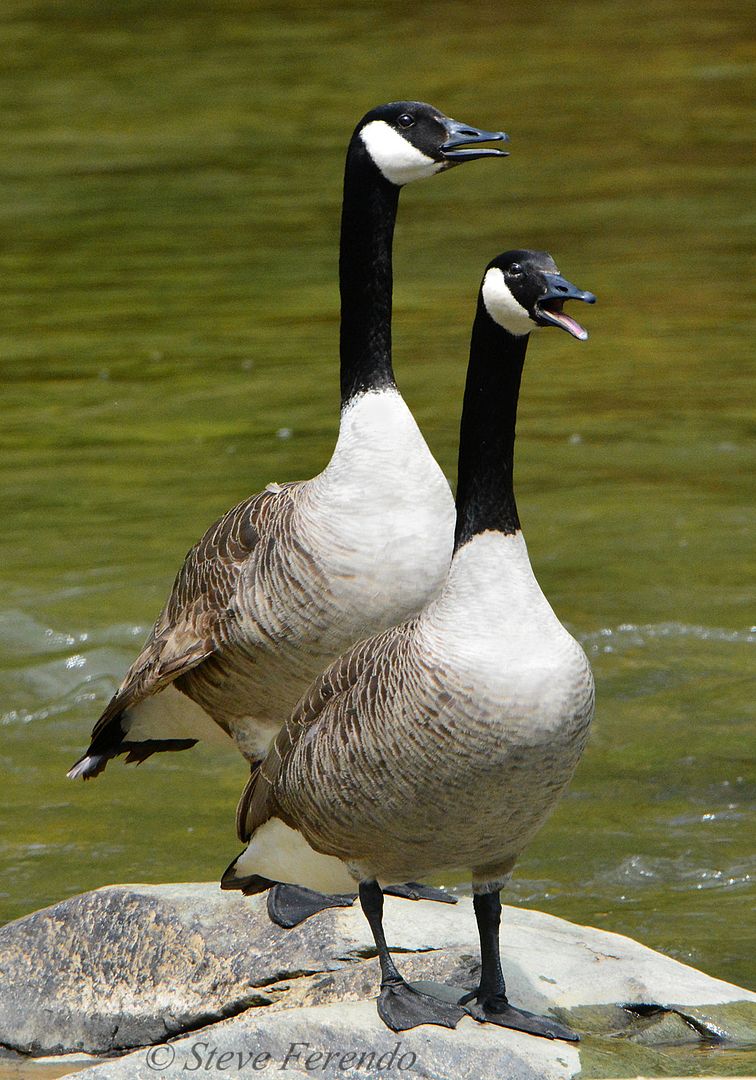 I guess they got everything settled because they left together, a lot more quietly than they arrived.