While parked near flowing streams I often have ducks float past without taking notice of my presence. Common mergansers are especially oblivious of what is on the banks of the stream when they are fishing...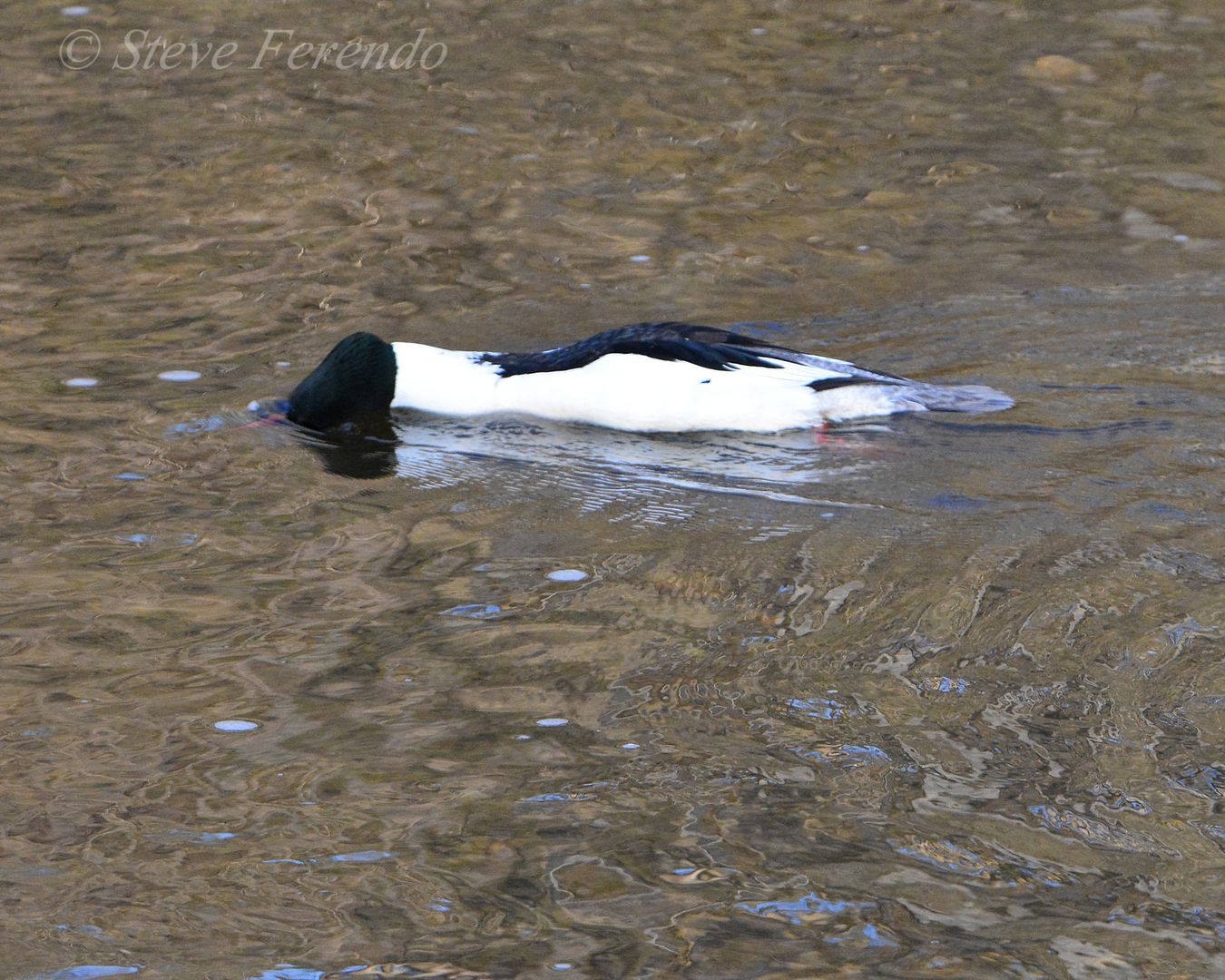 Every once in a while they have to come up for a breath...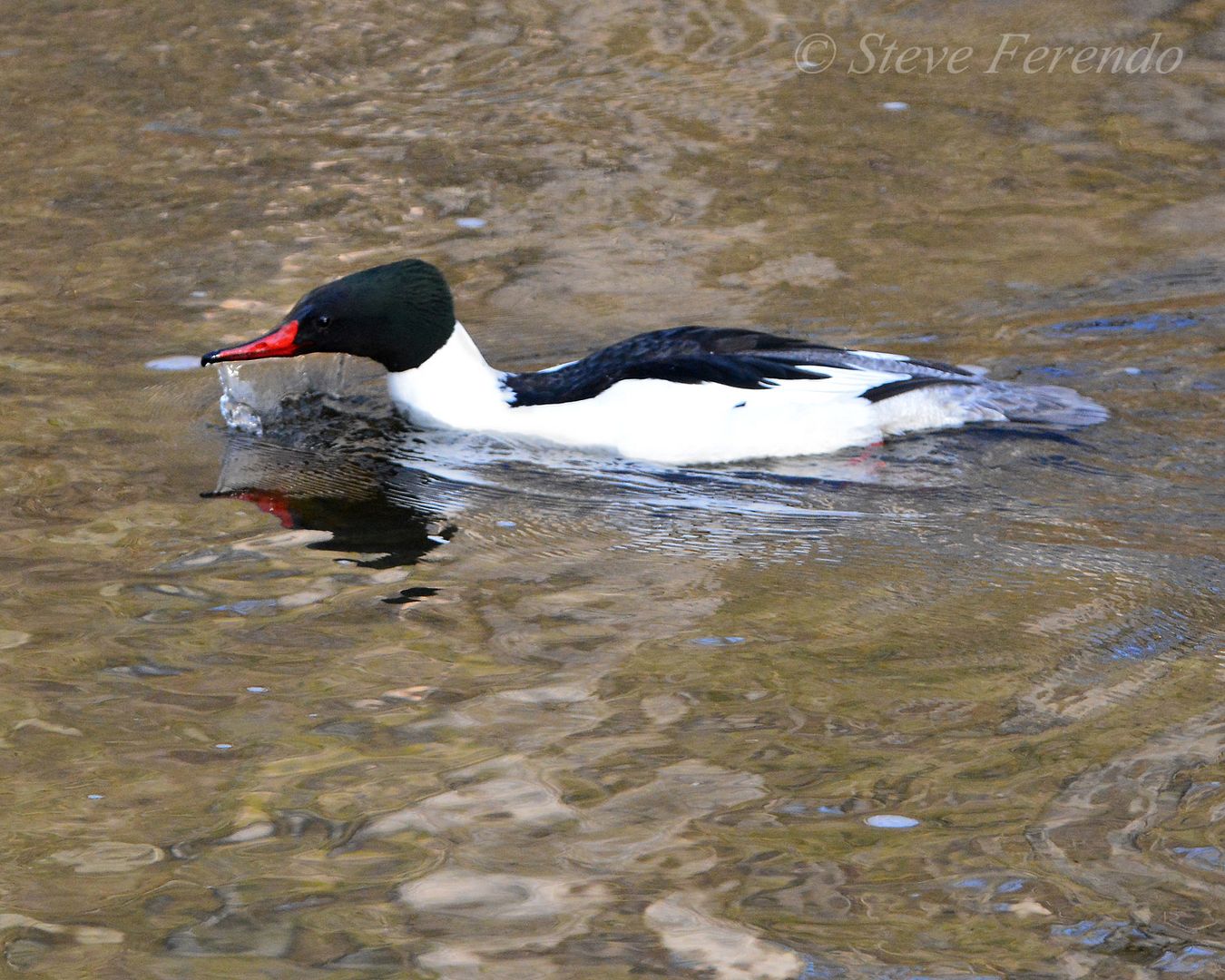 I find these birds among the most difficult to photograph. The extreme coloration differences always challenge me with the question..."should I expose for the light areas or the dark"? As you can see, I usually let the light areas blow out in favor of retaining at least some detail in the dark areas.
Wood ducks, with their large range of colors, offer their own unique challenges...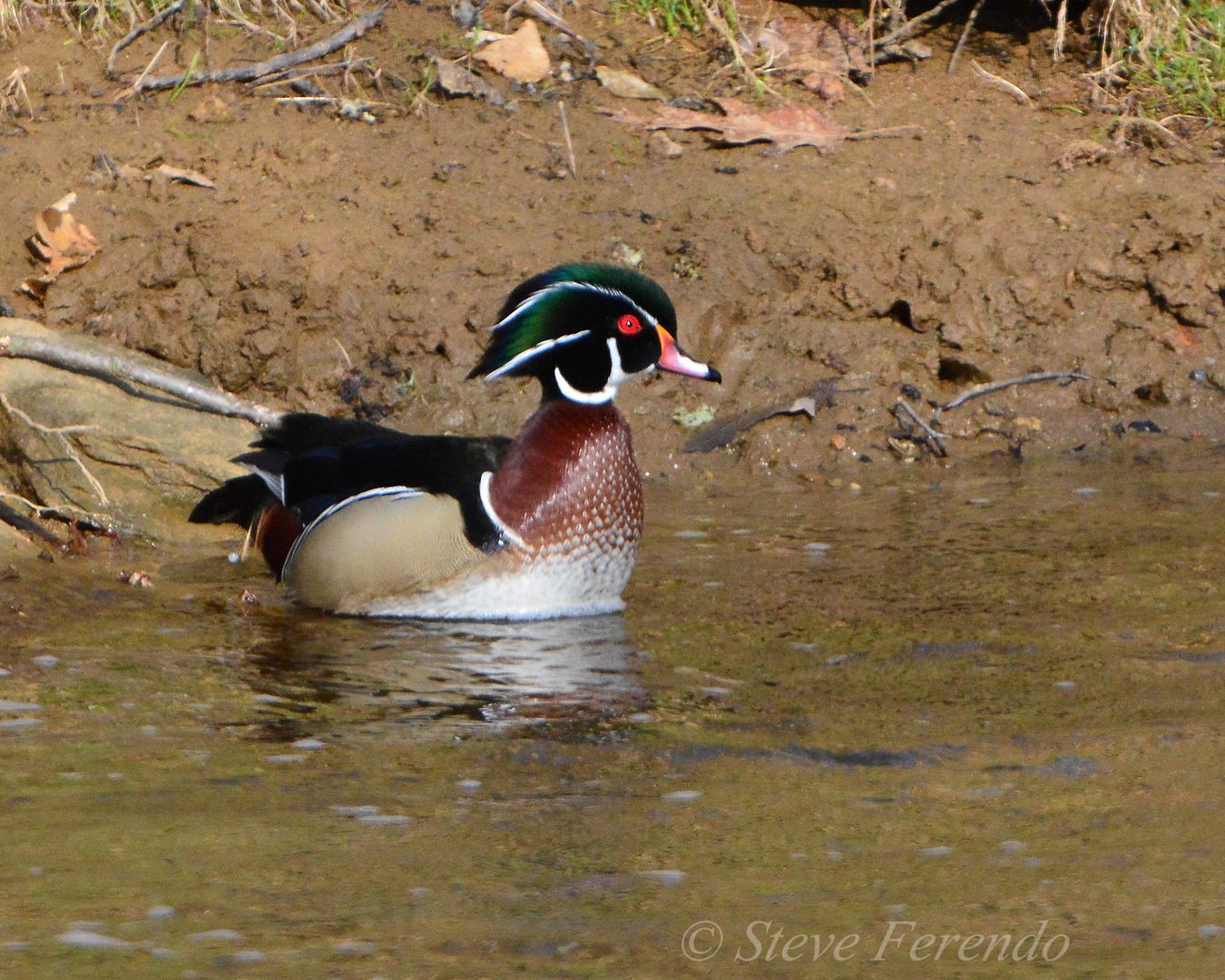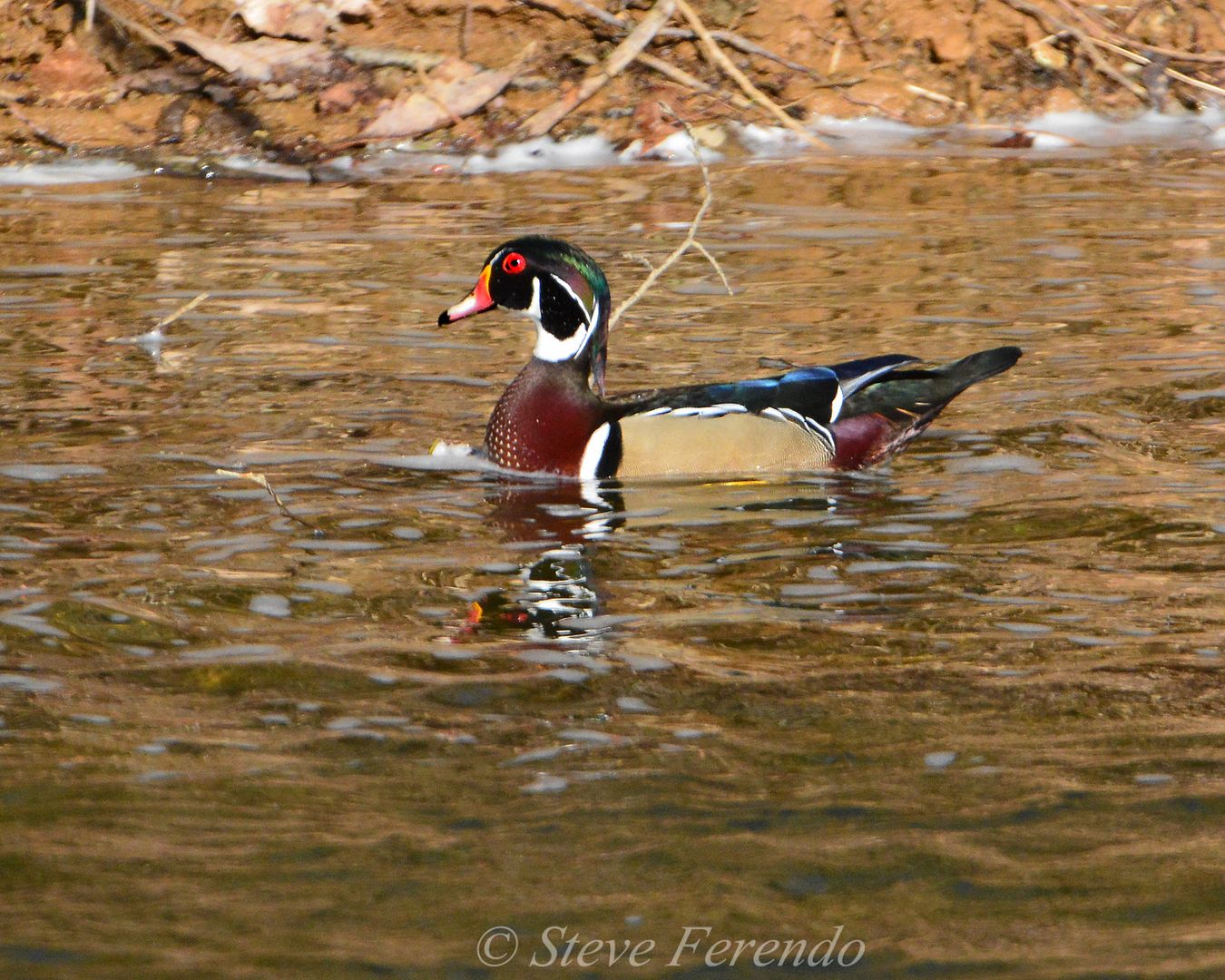 The diminutive song sparrow has no difficult colors or contrast issues to be concerned about...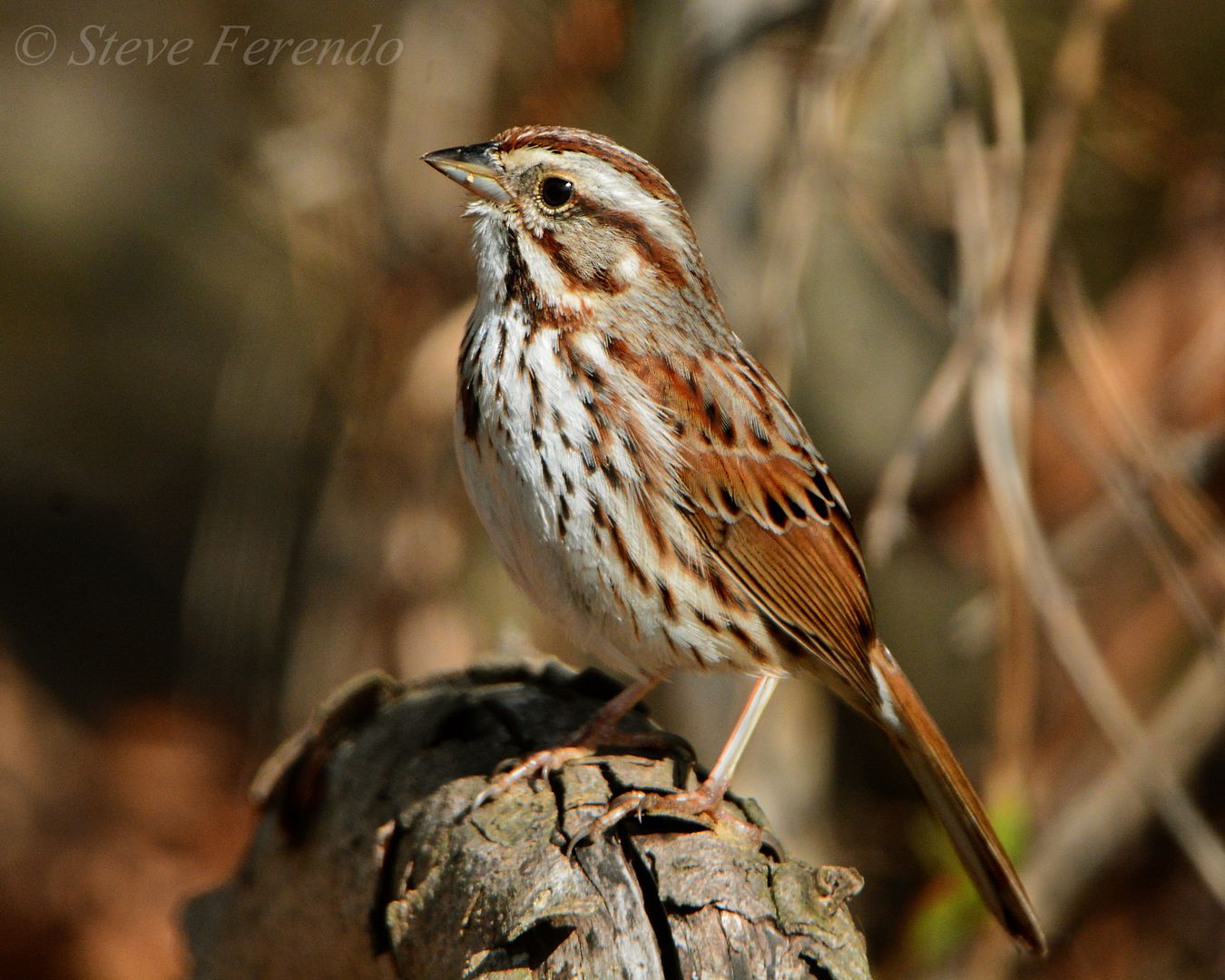 Thanks for visiting, be well, and come back soon.