Two days ago we ventured up to Bullfrog Road in Carroll County in search of short eared owls. The owls did make an appearance when it was almost too dark for photography.
Fortunately for us, this fox spent some time hunting for voles earlier in the evening. It was at least two hundred yards from the road in these photos...
The fox stalked, pounced, and caught numerous voles while we watched. It was catching them faster than they could be eaten and the fox went from spot to spot with its mouth bulging with the rodents...
Even at such a great distance the fox was hearing the sound of my cameras shutter...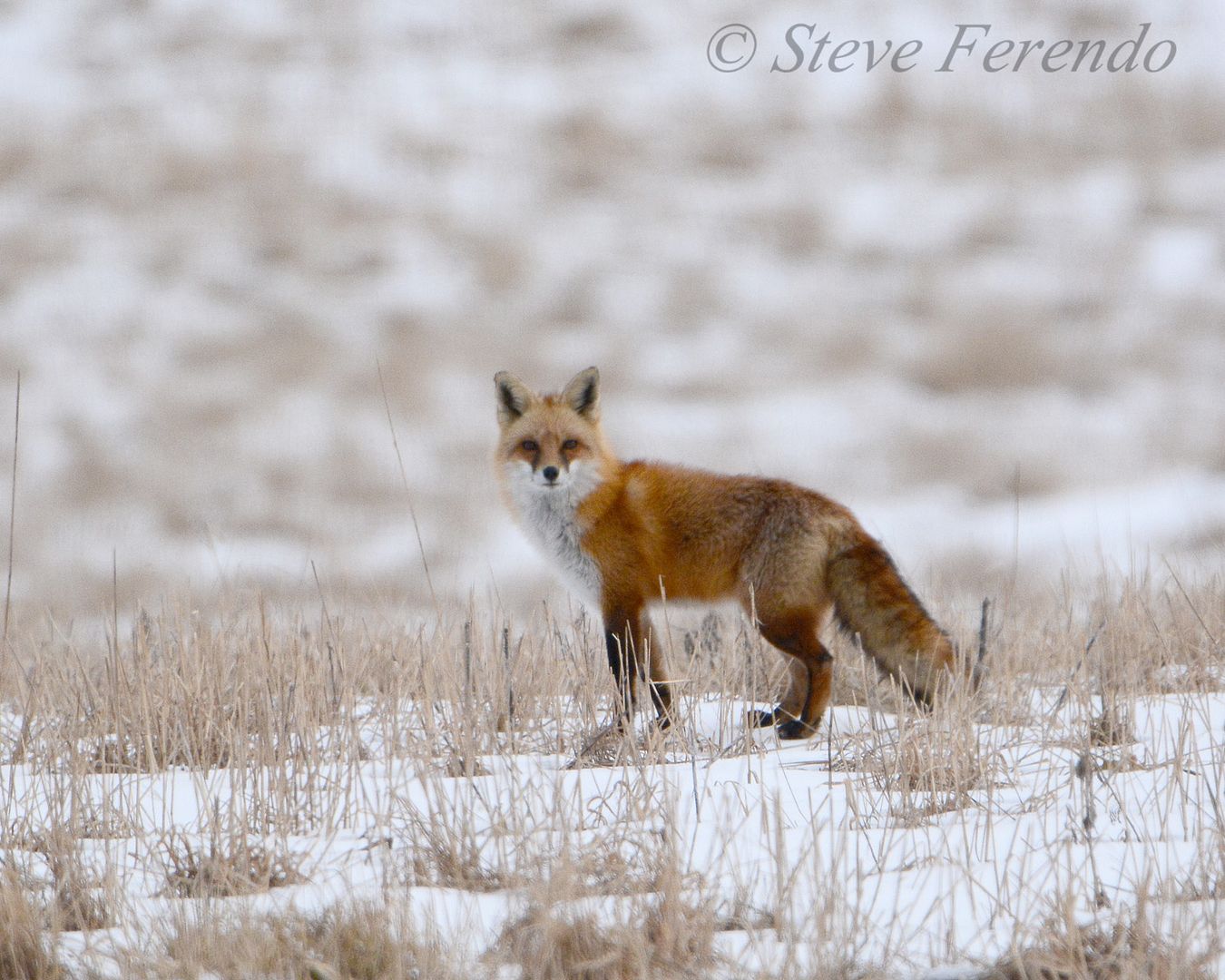 Thanks for visiting, stay well, and come back soon.