White-breasted nuthatches scamper around on the trunks of trees without regard for being right side up, upside down or sideways...
Always opportunists, I observed this one picking the kernels from a black walnut that had been run over and cracked open by a motorist...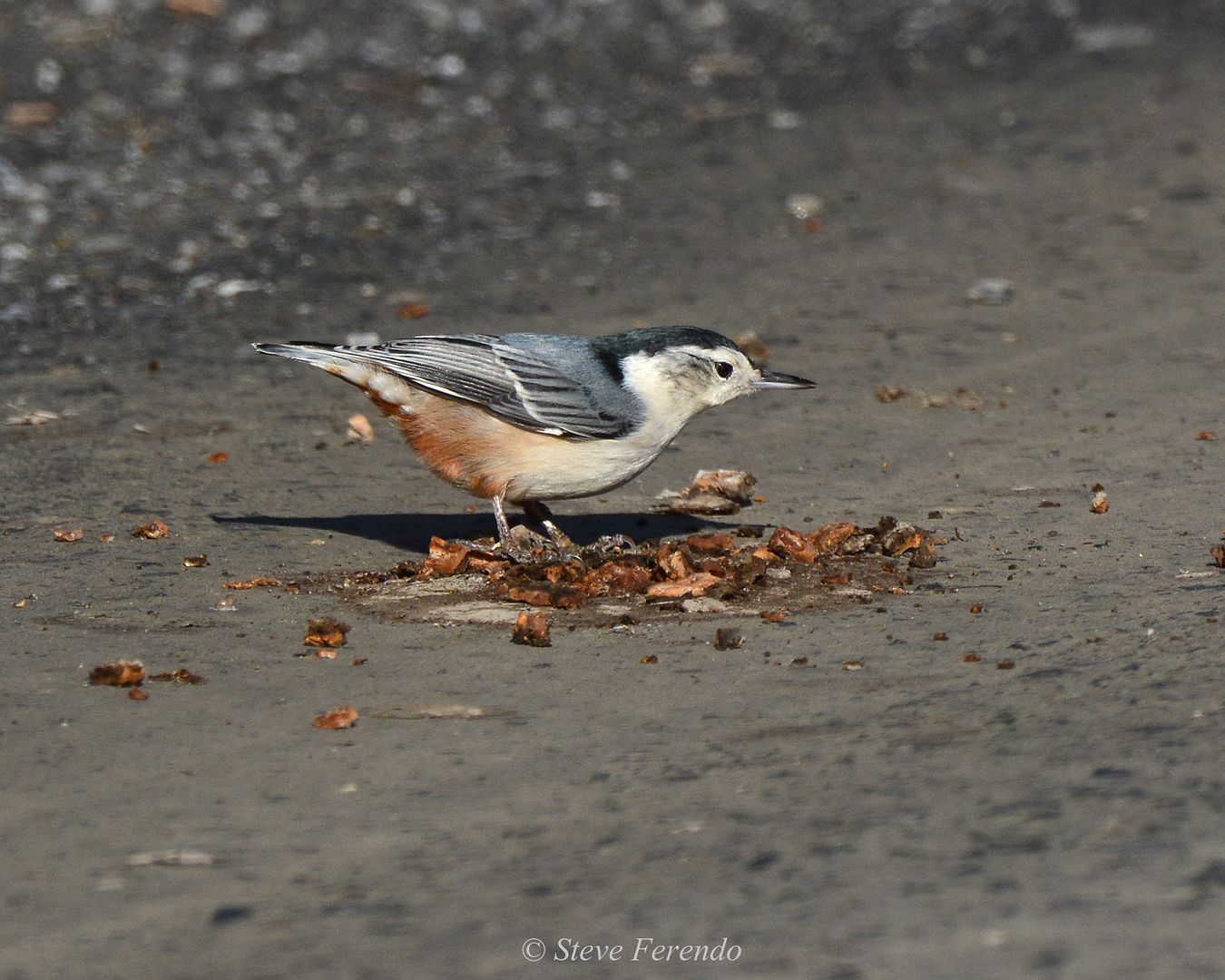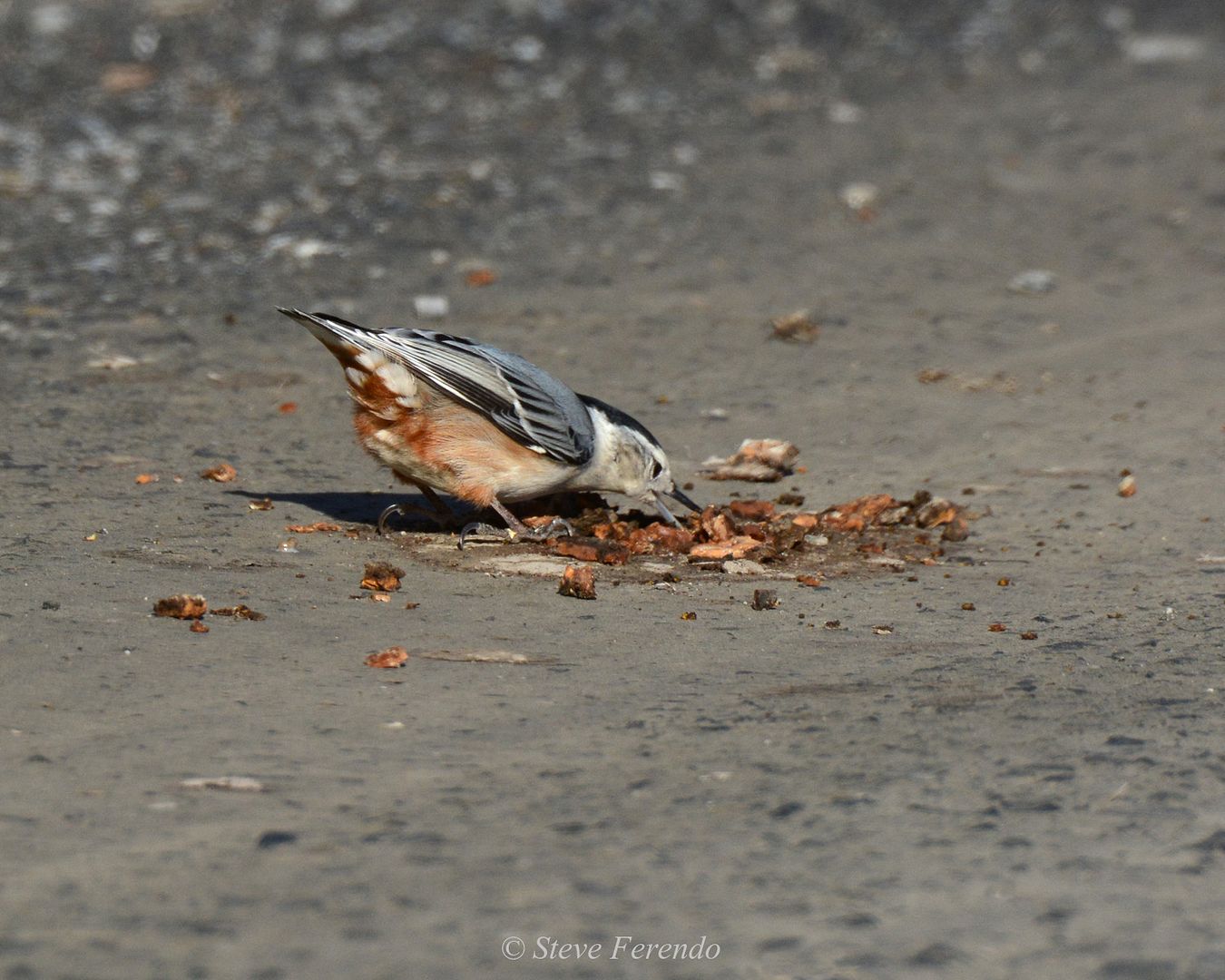 They can be territorial when food is at stake...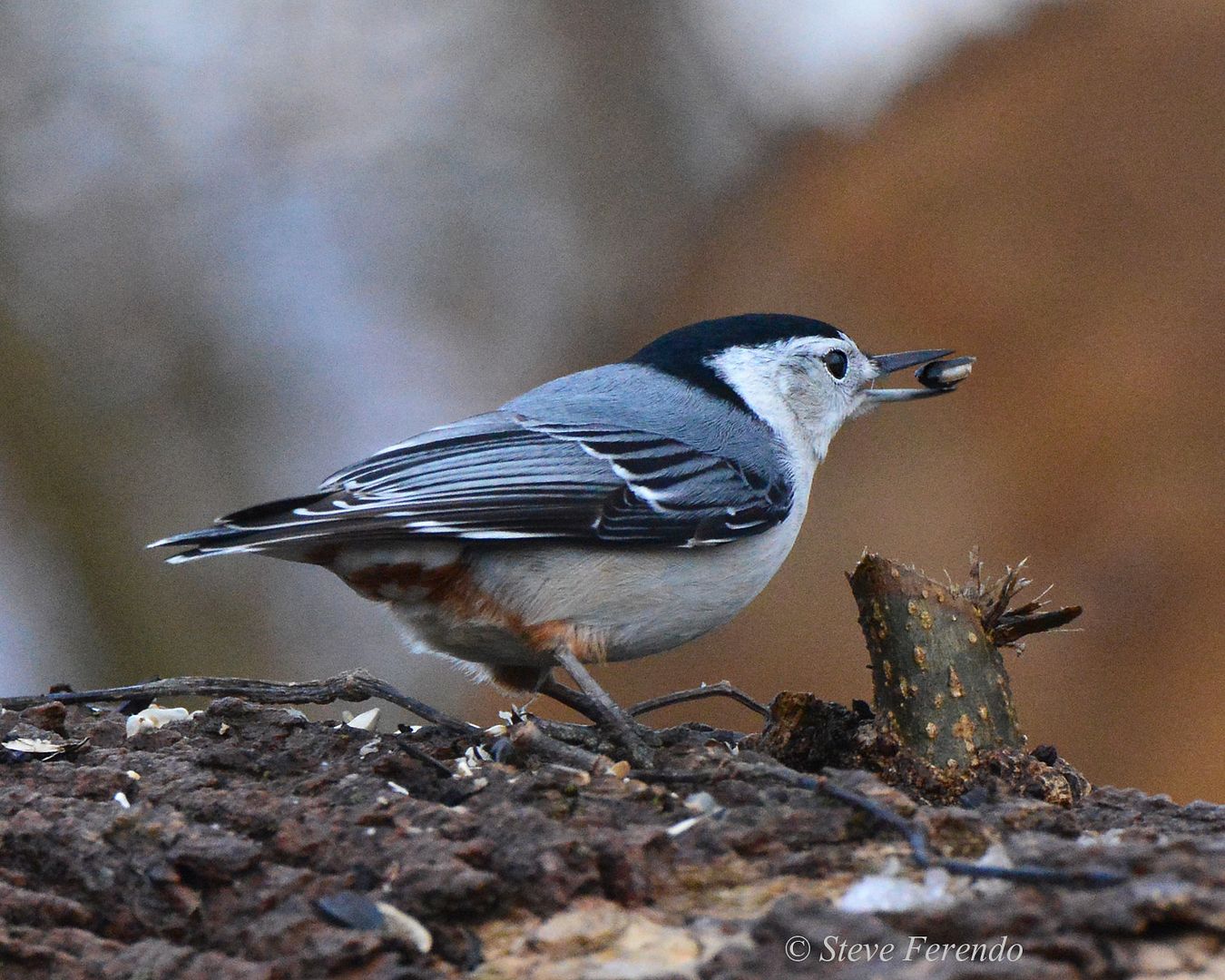 Usually, they hop from perch to perch minding their own business...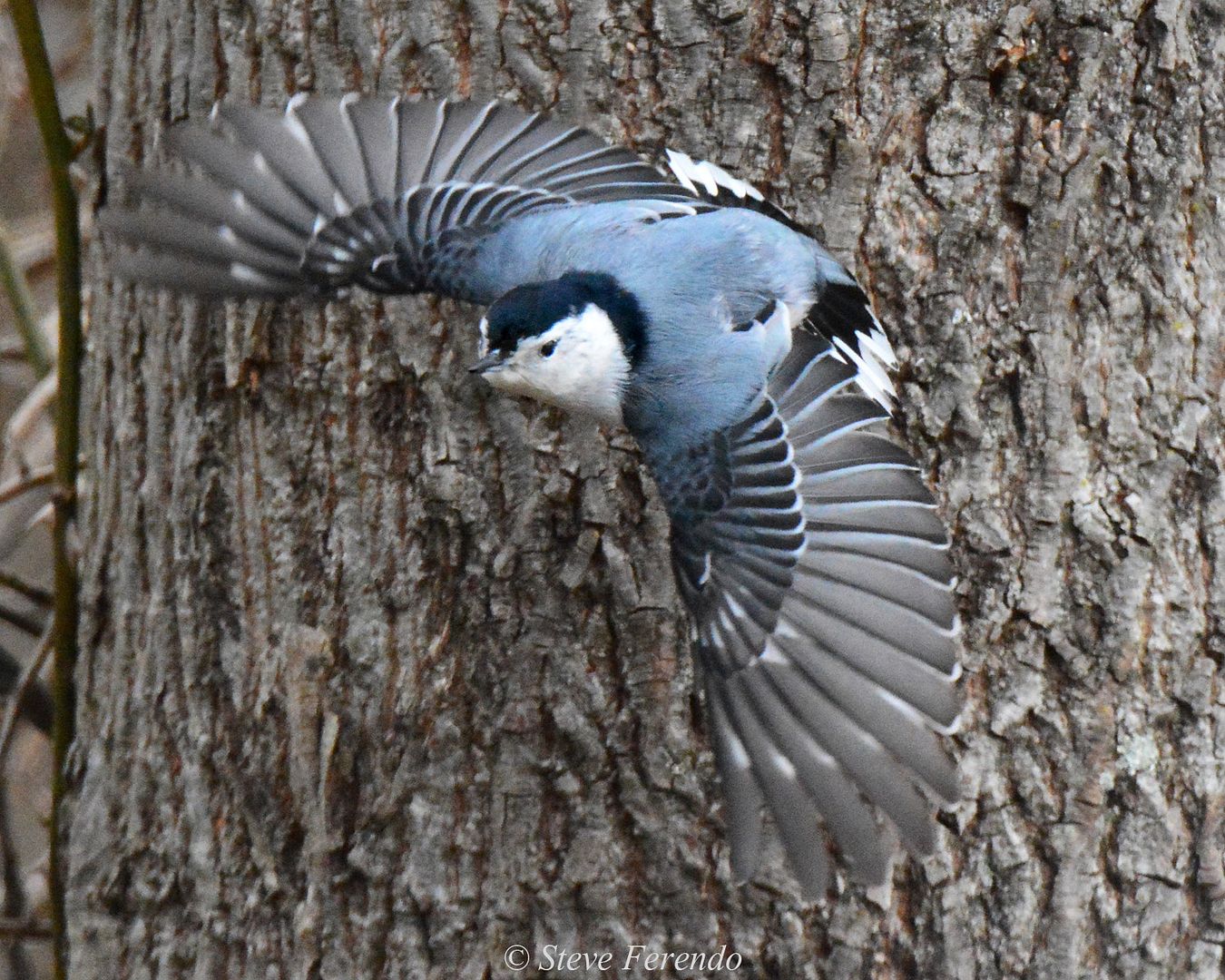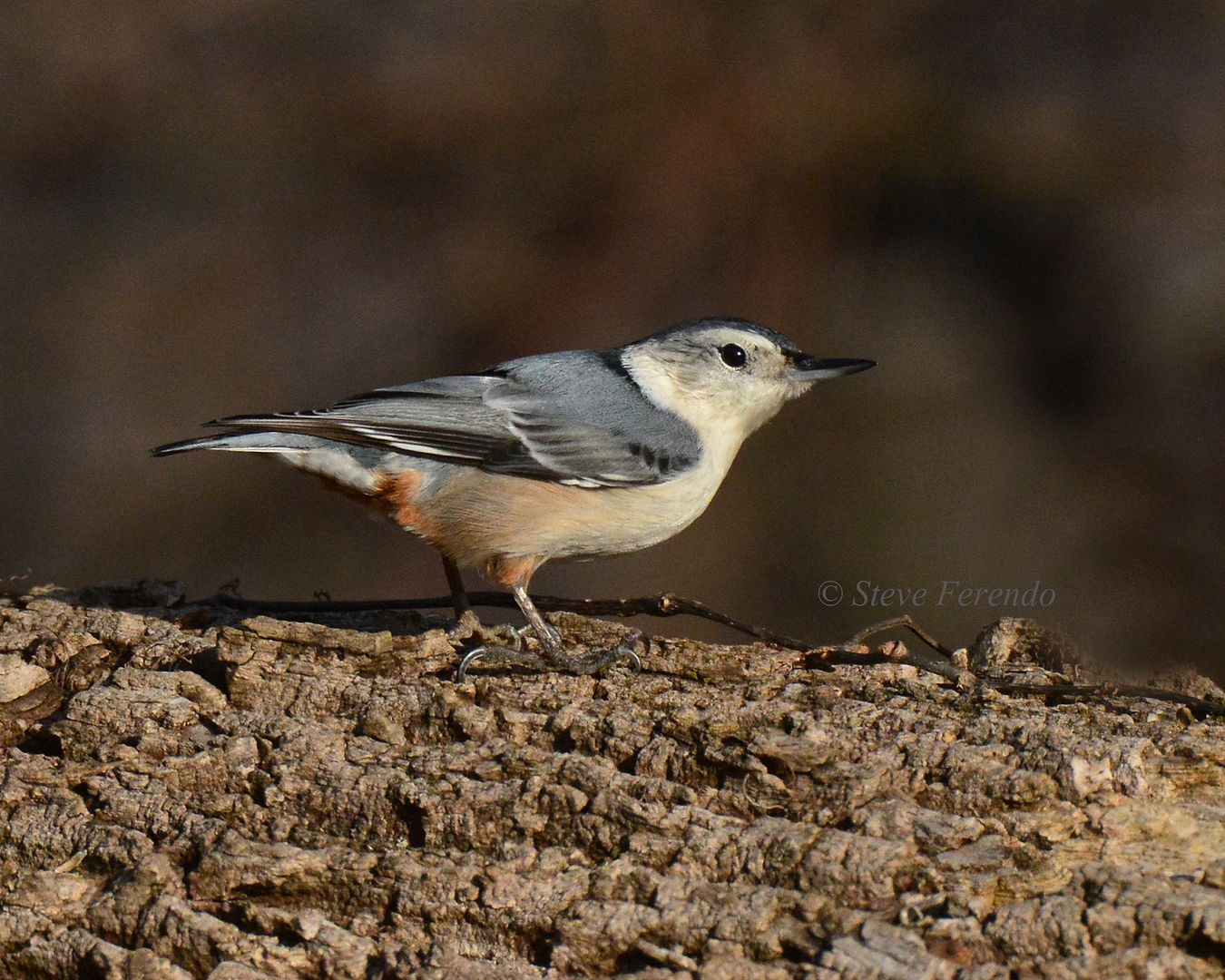 Thanks for visiting, be well, and come back soon.