The American goldfinch is one of the most colorful birds in our area during the summer when the males are brilliant yellow. They seem to disappear in winter when their plumage becomes much duller and they blend in with many other birds visiting feeders and weedy plants...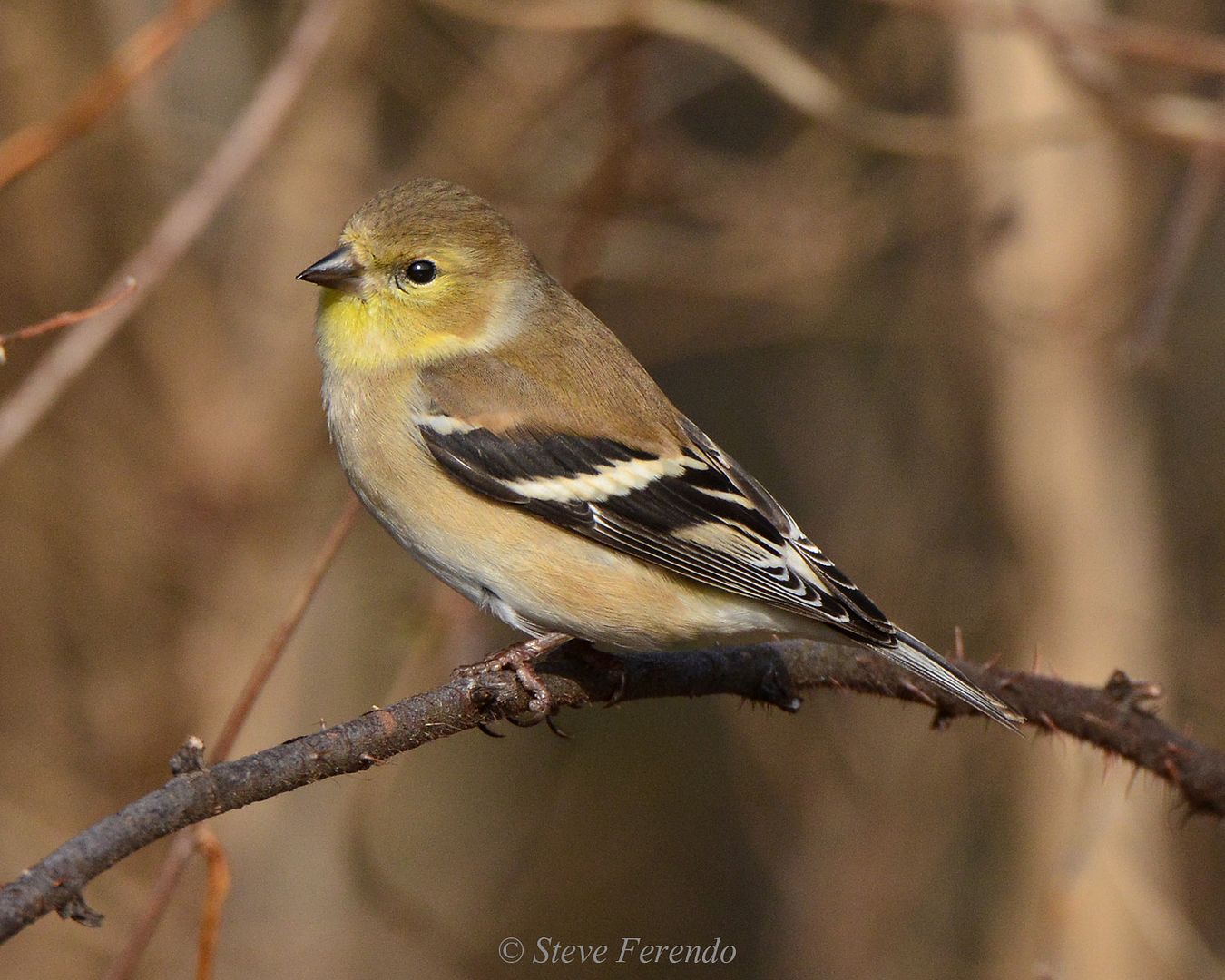 Although they are small in size, I recently discovered that they have the courage of a much larger bird...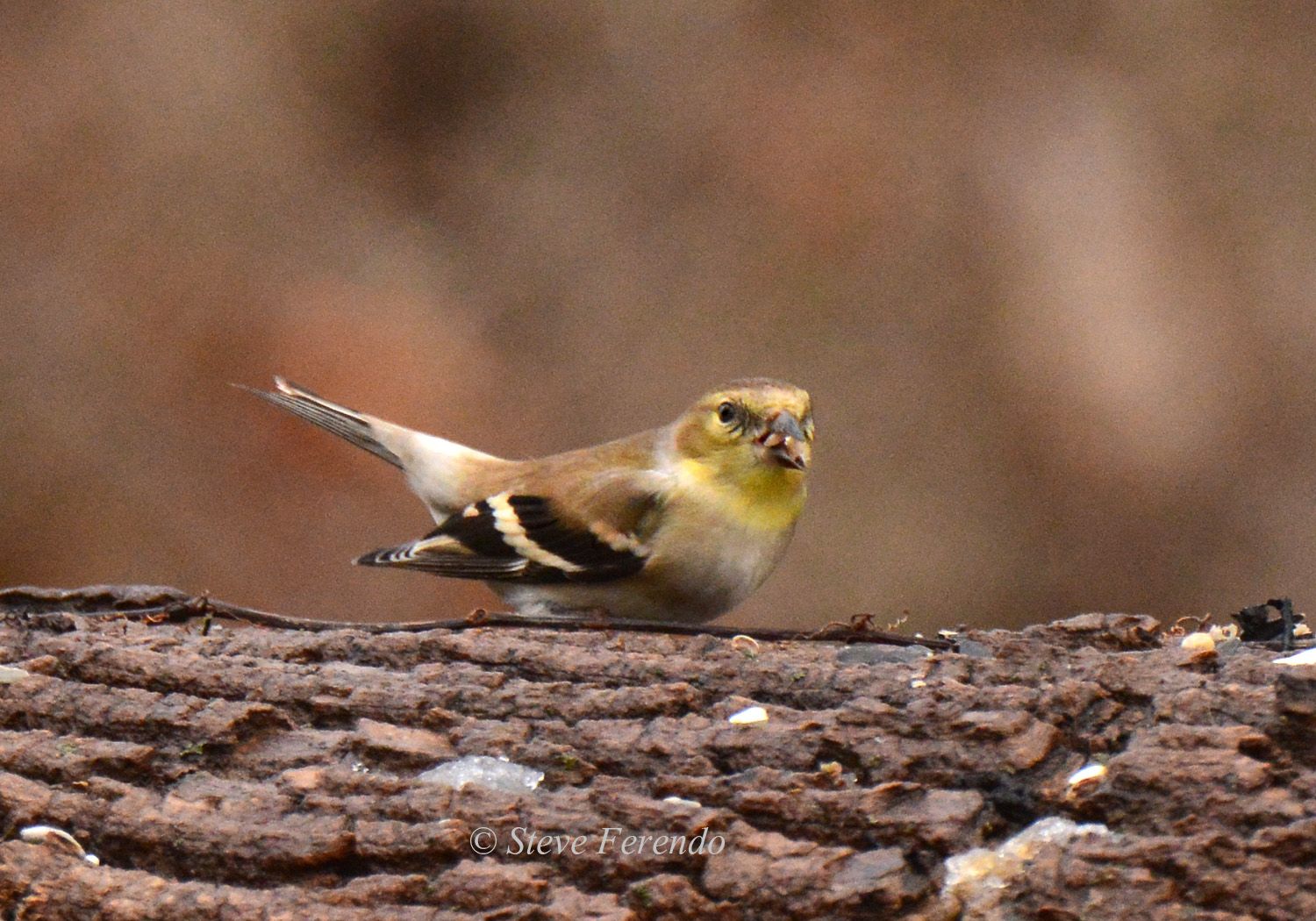 While feeding, this one would tolerate no competition from a white throated sparrow...
Even a tufted titmouse was not welcome while the goldfinch was eating...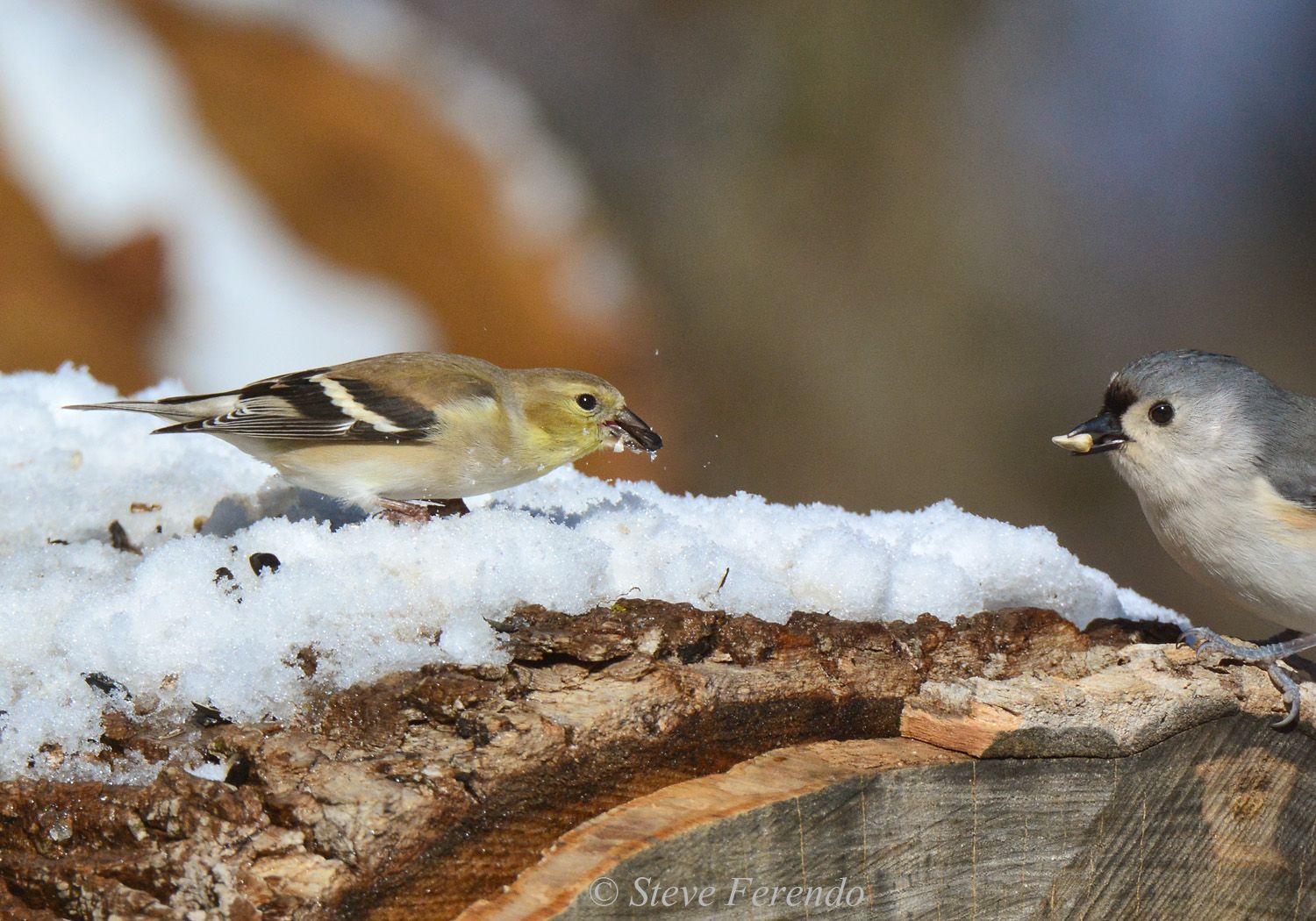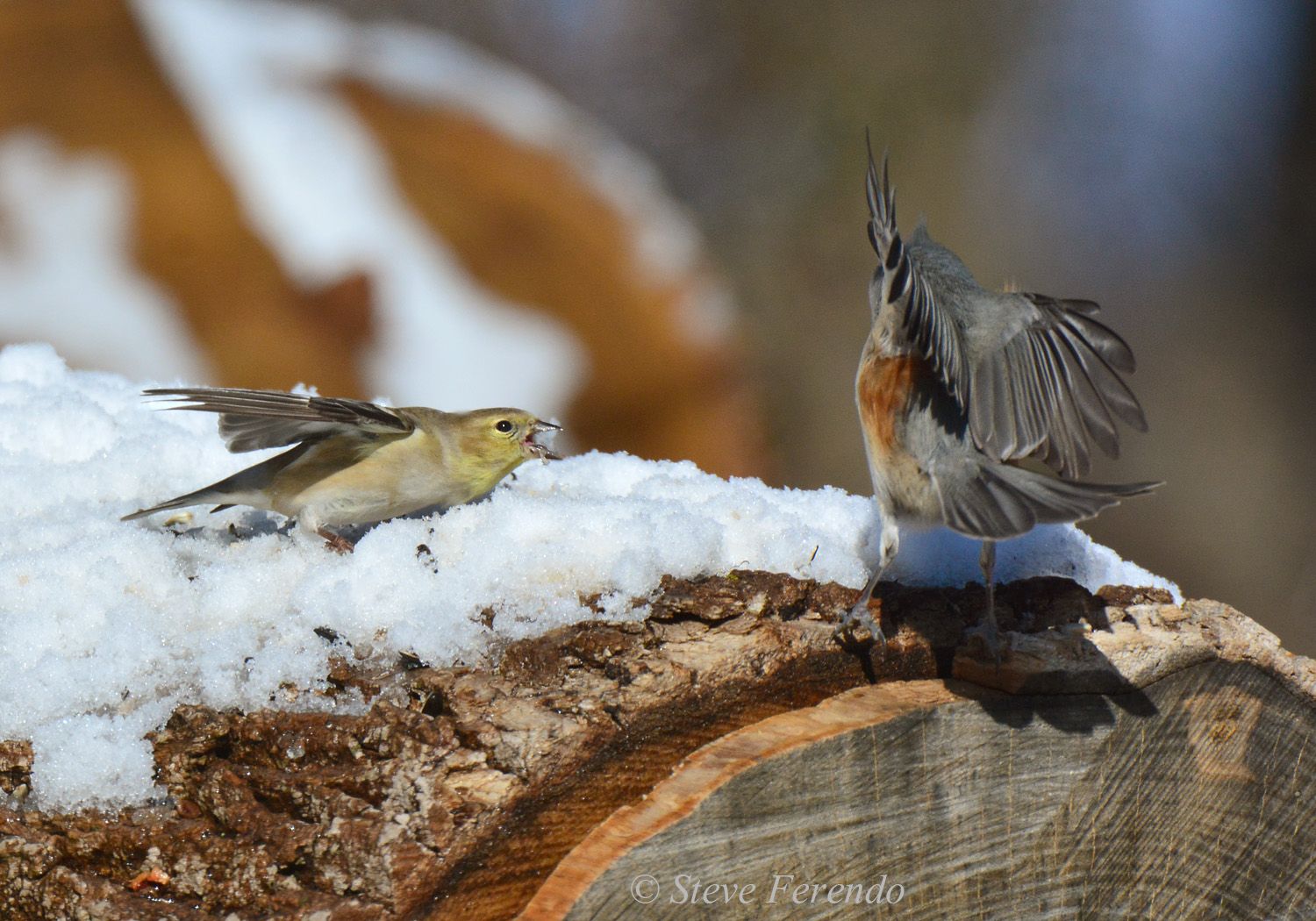 He seems to be saying: "and don't come back"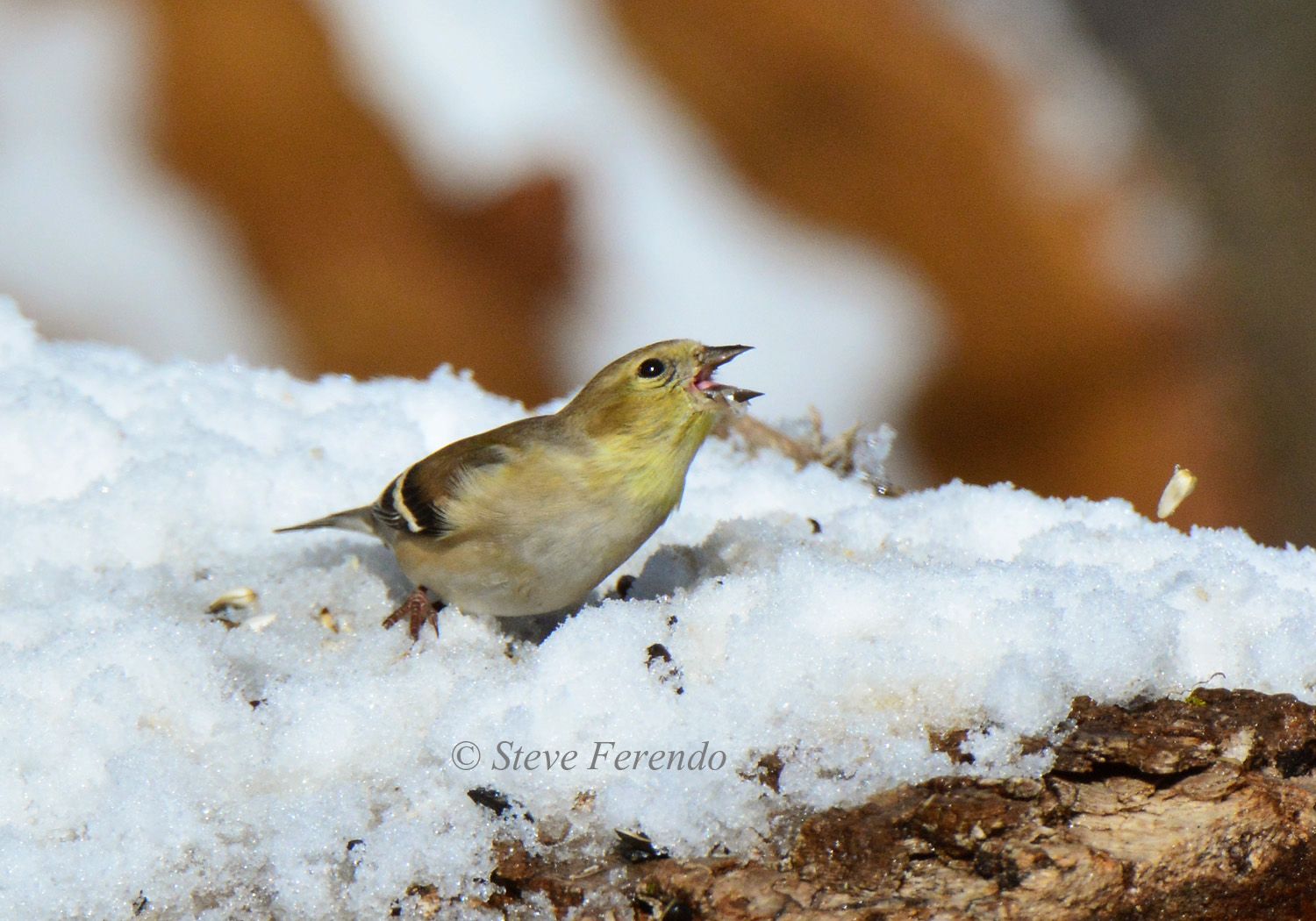 Unlike the goldfinch, I hope you will come back often. Thanks for visiting and be well.