Among the most commonly seen woodpeckers in our area is the downy. It is a small, active woodpecker that seems to always be searching for a meal...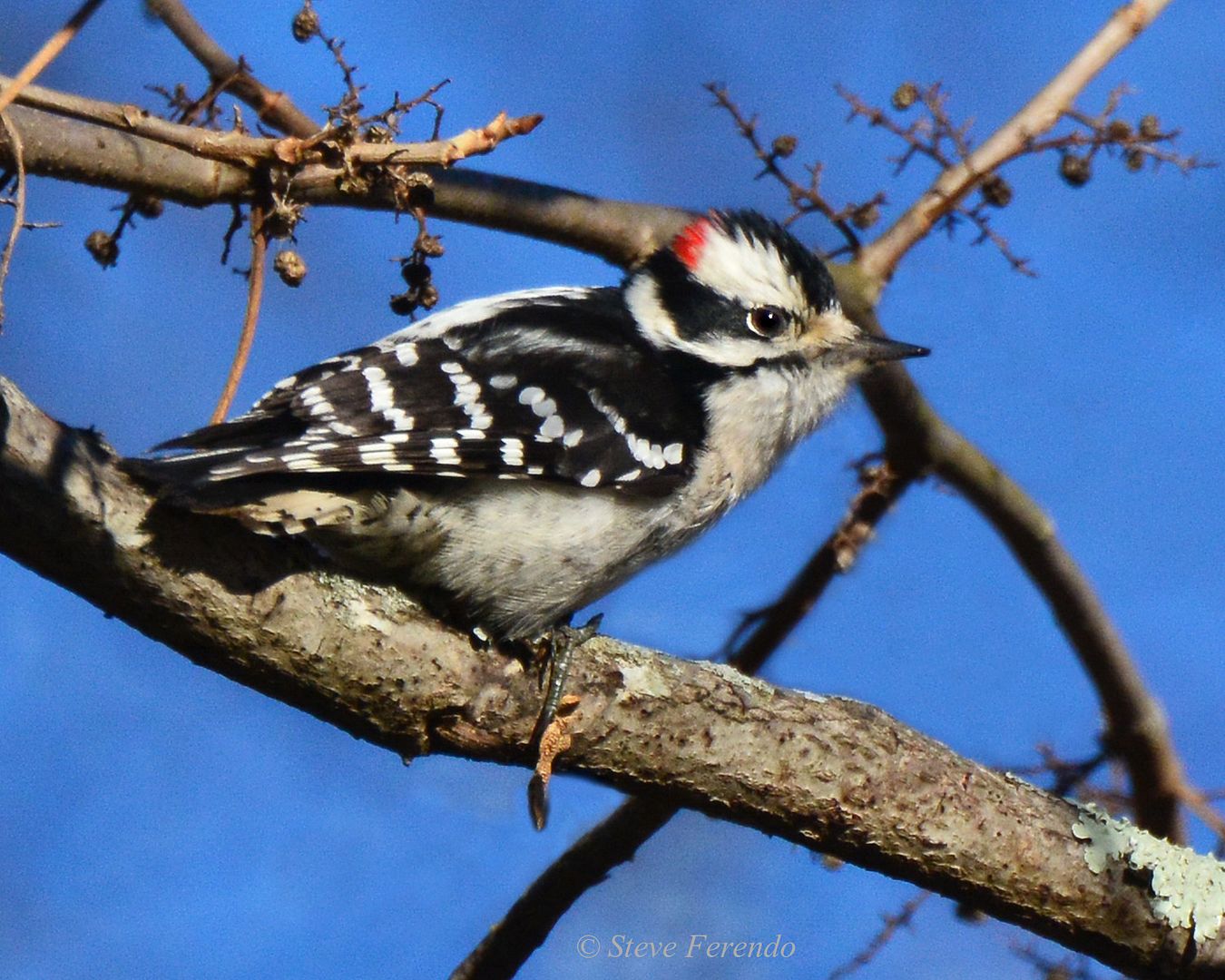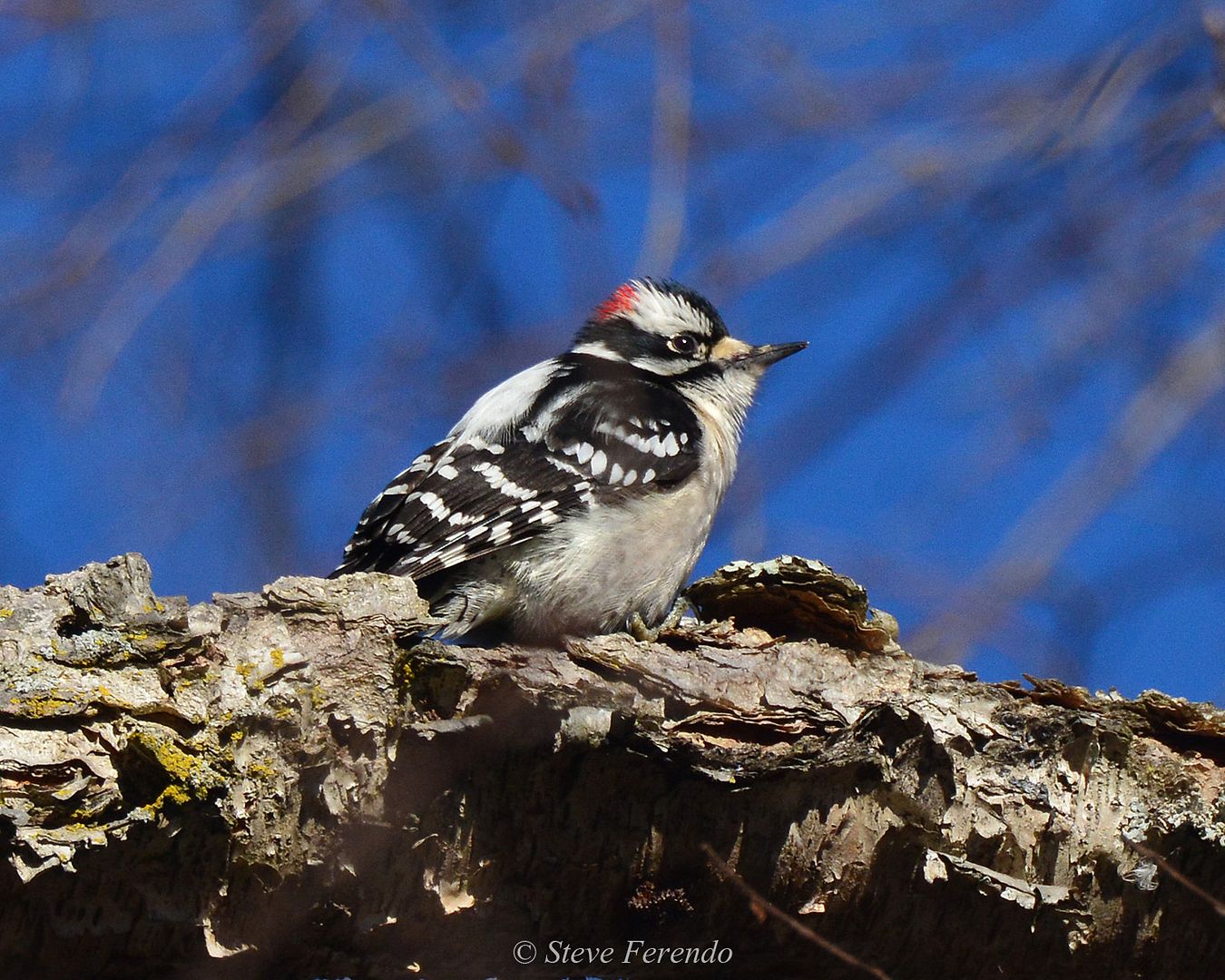 In the next photos a male is hanging upside down as it feasts on dried berries...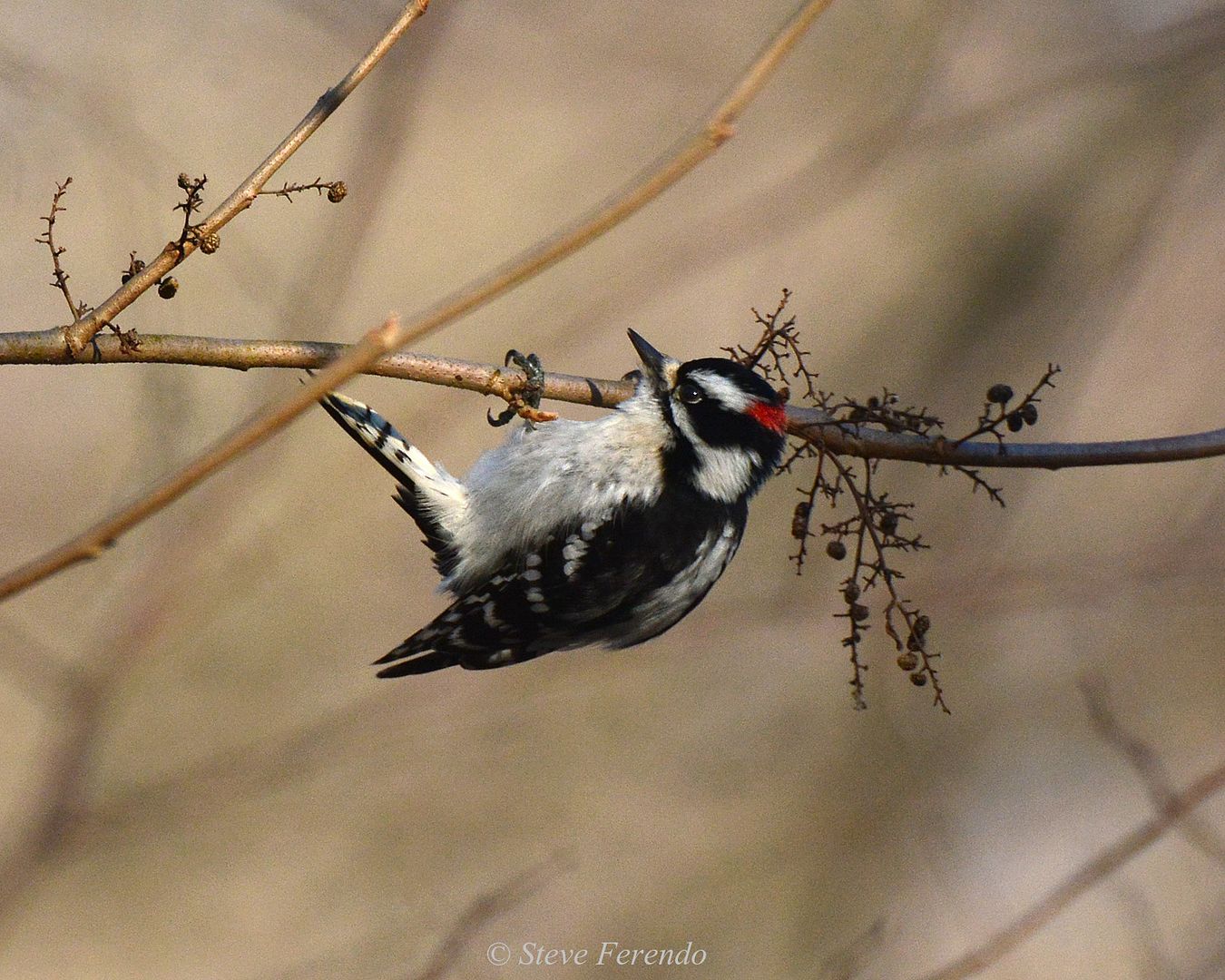 Note the absence of the red "spot" on the head of the female in the next photos...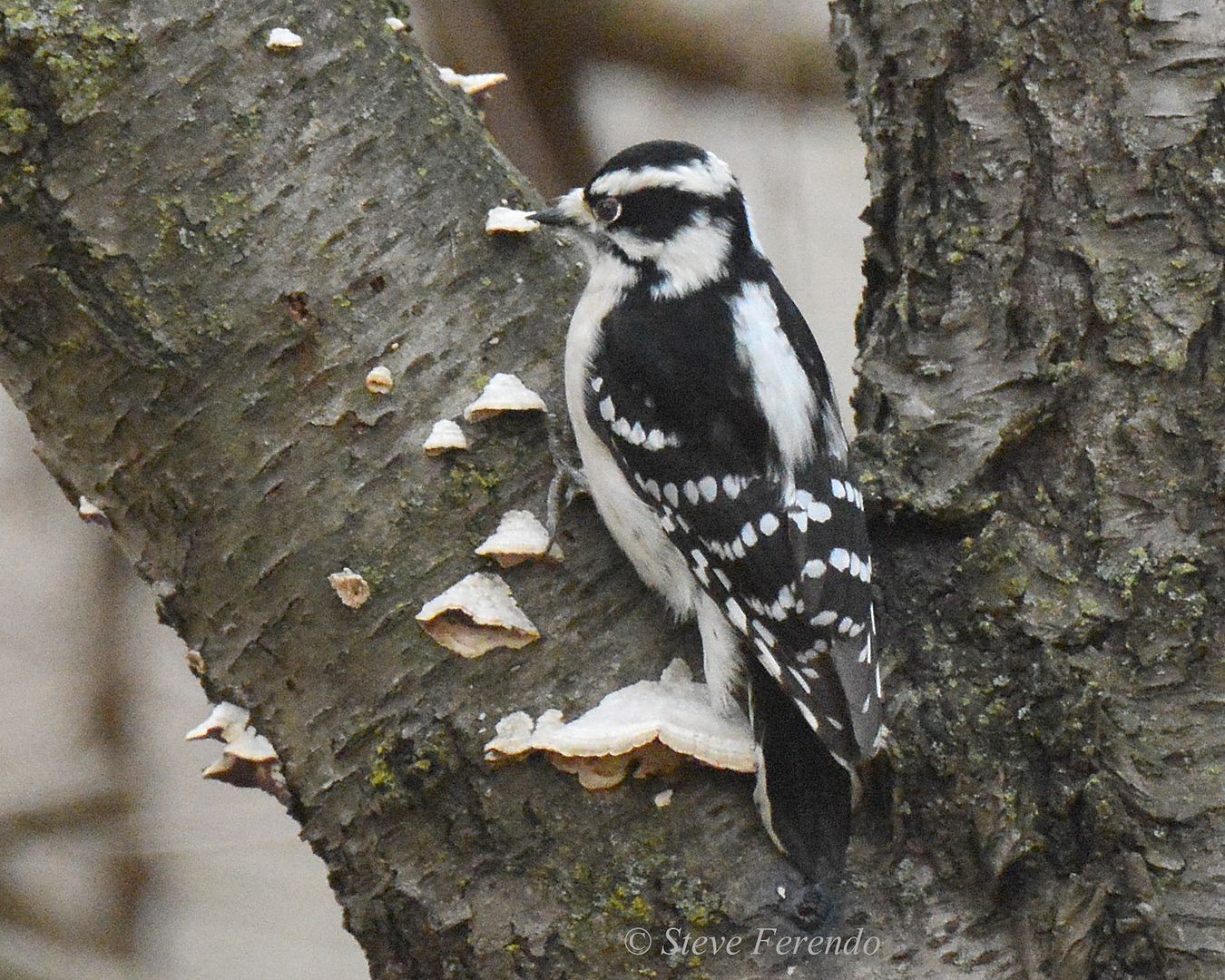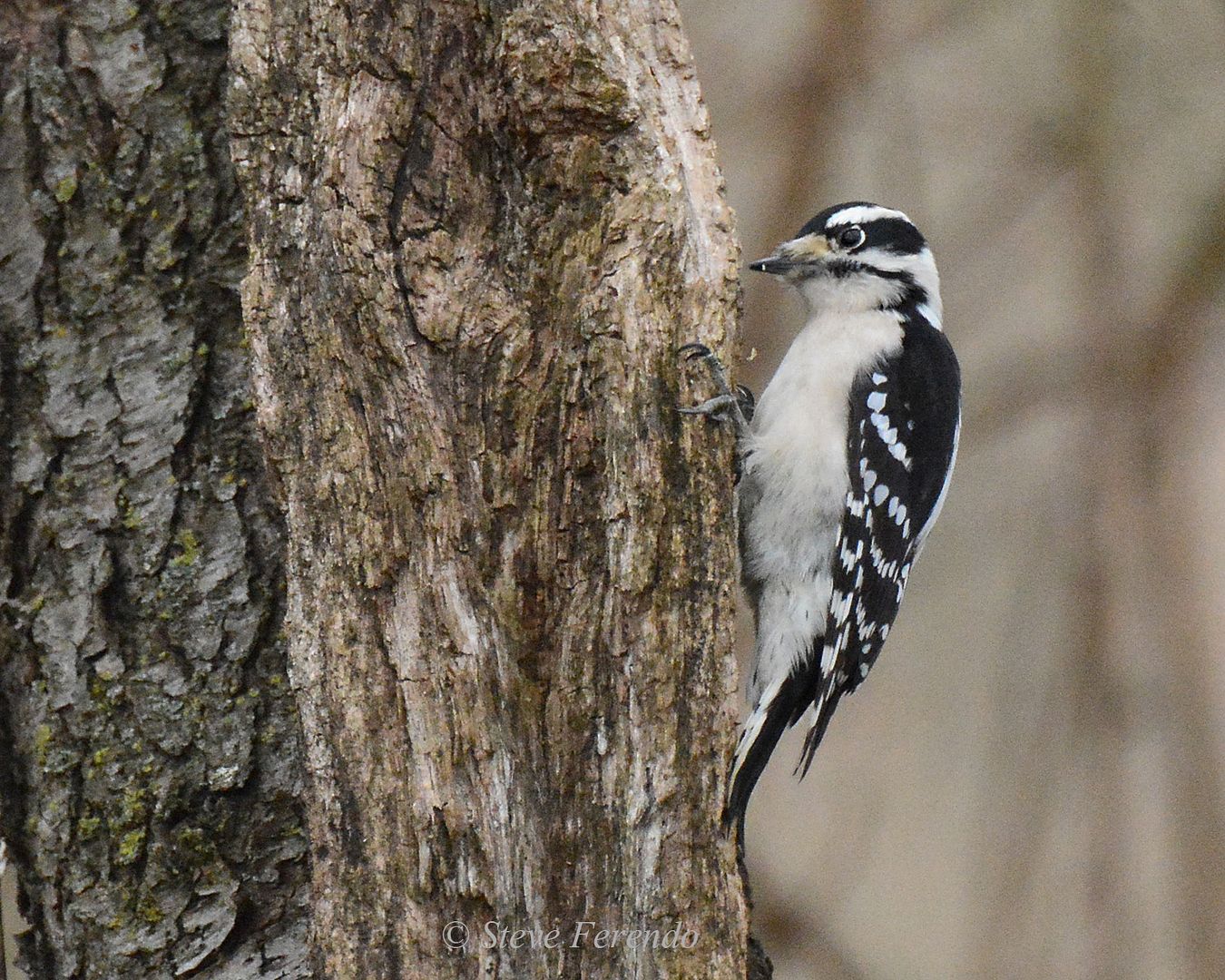 The larger hairy woodpecker is often confused with the downy. The hairy has a larger bill and the downy has black spots on its white tail feathers.
The following photos of a hairy woodpecker were taken during warmer weather...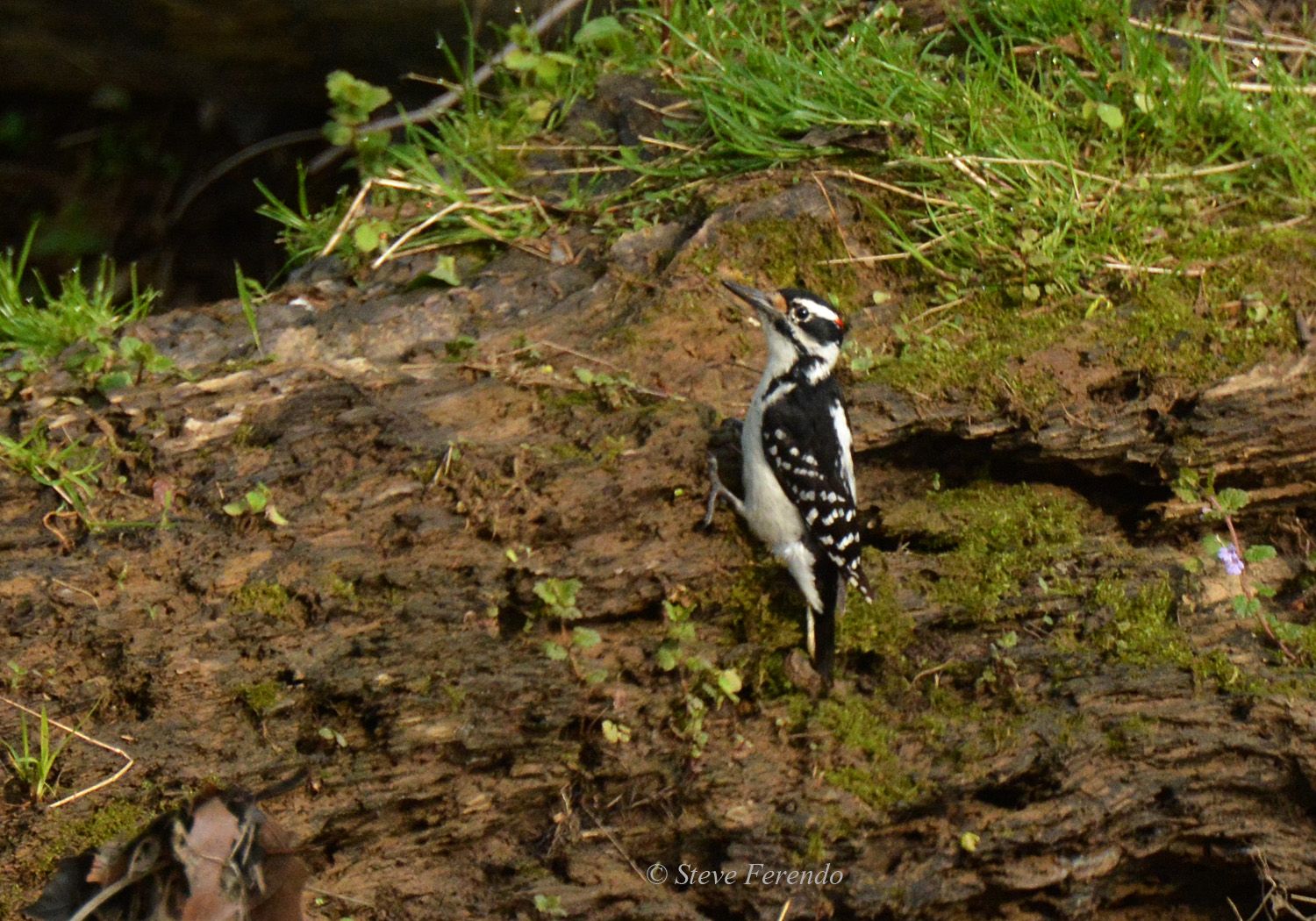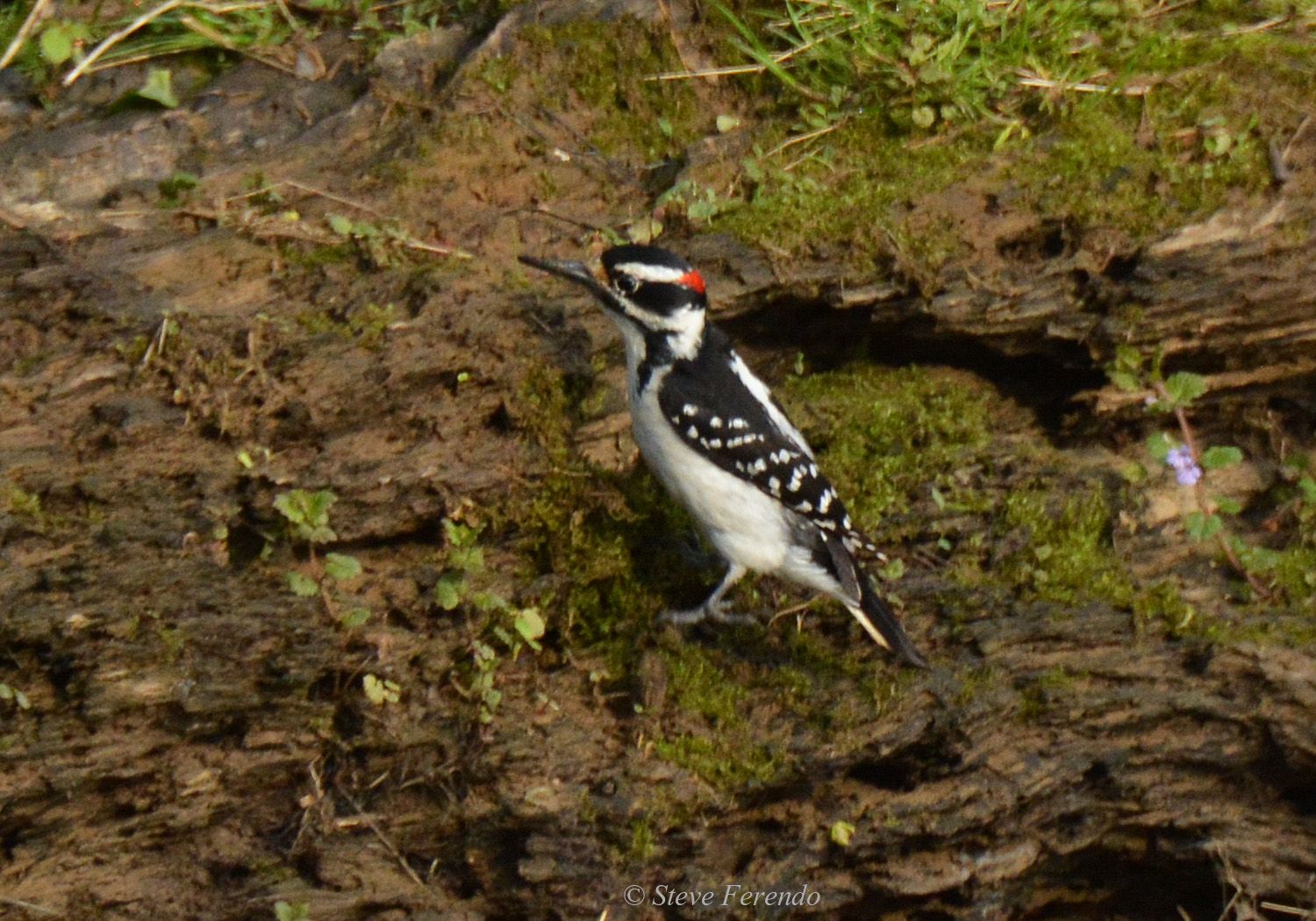 Our area is home to many pileated woodpeckers. This bird is the real life inspiration for the cartoon character "Woody Woodpecker"...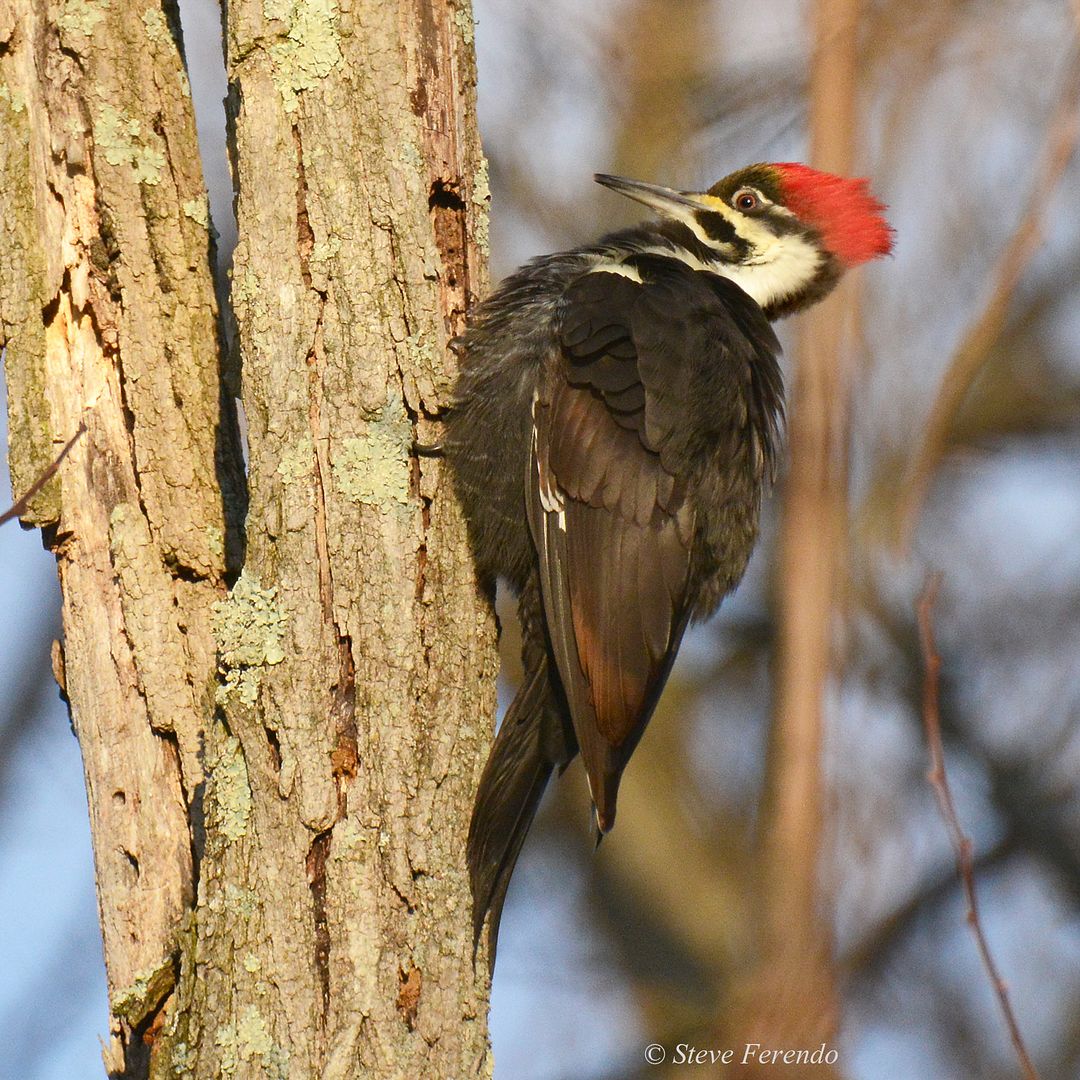 The yellow-bellied sapsucker is one of the most elusive birds that I have tried to photograph. The following image is of the only one that has cooperated thus far...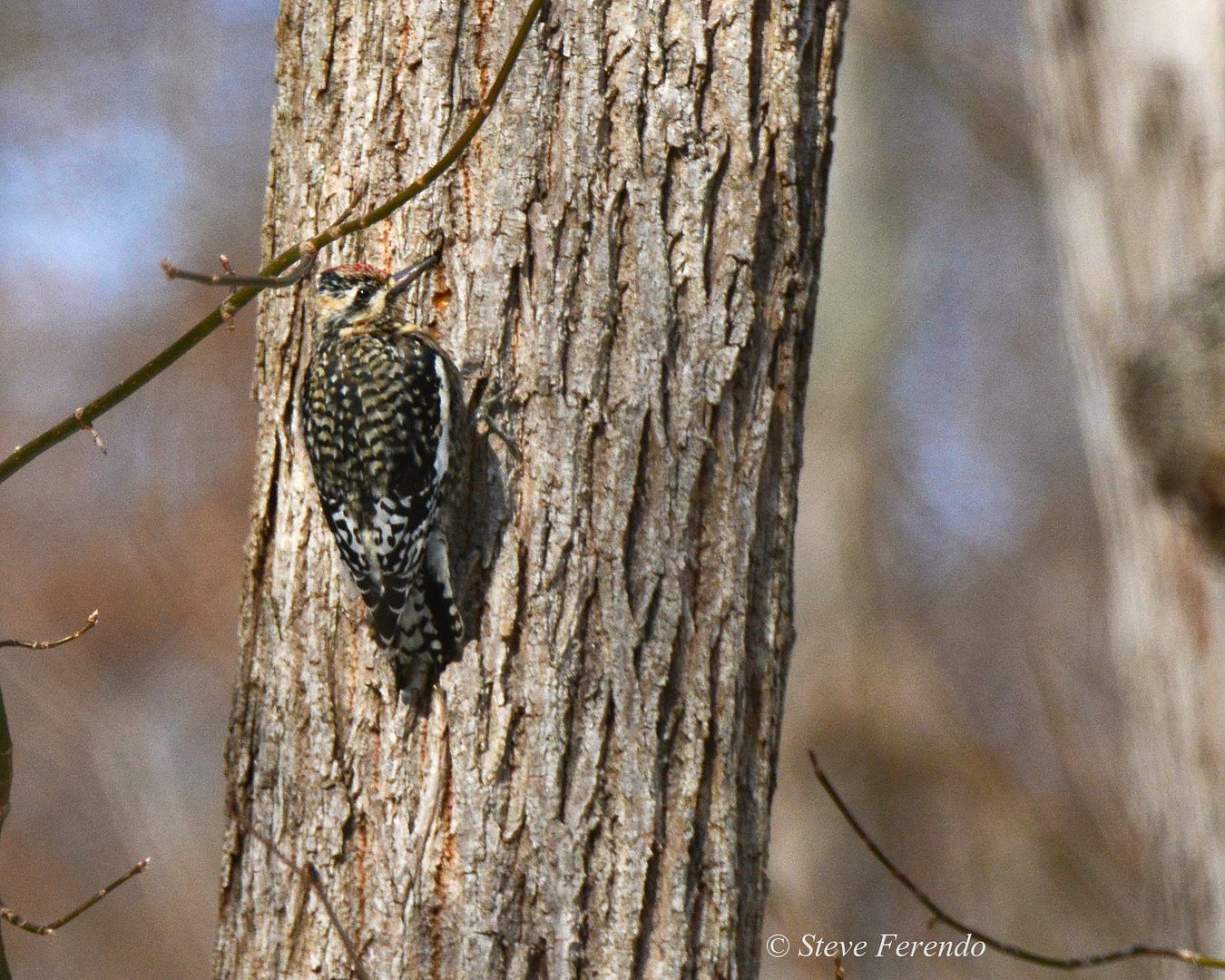 The next time you hear a woodpecker "drumming" nearby you may get a glimpse of one searching for insects, seeds or sap.