Kestrels are often called "sparrow hawks" although they belong to the same family as other falcons. They are colorful and plentiful, often seen on power lines watching for prey...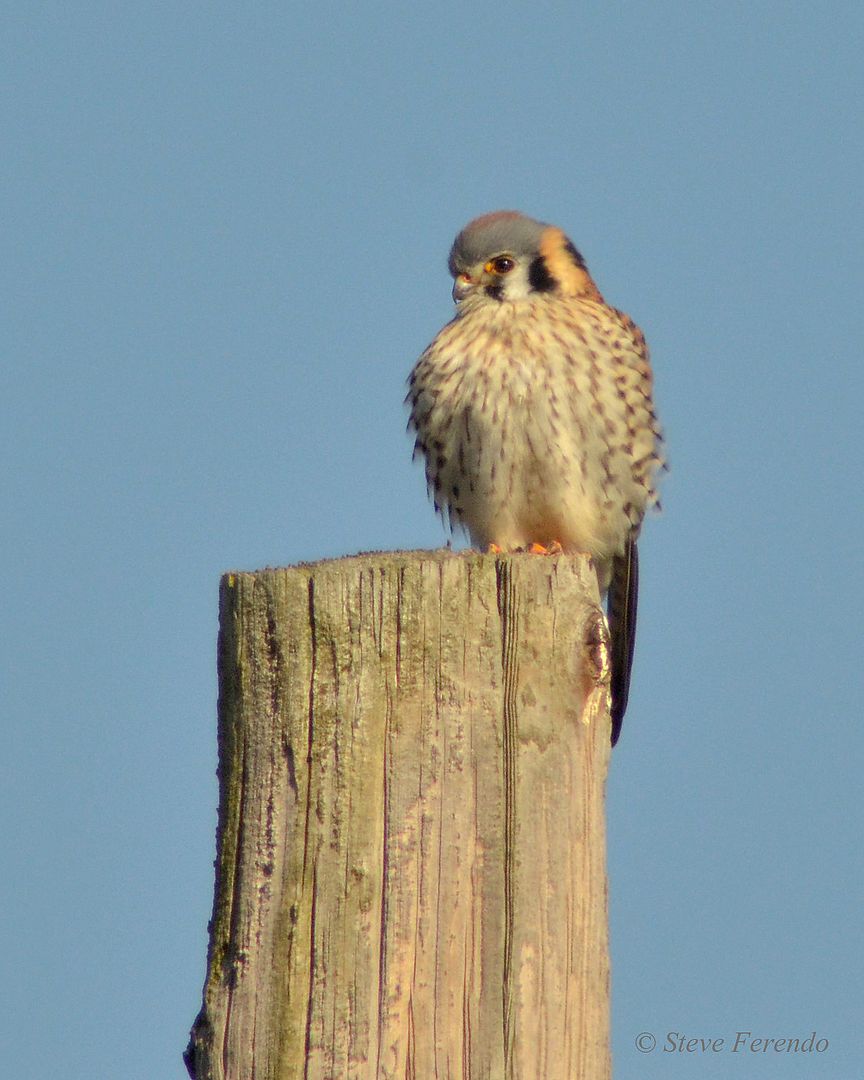 I have found them to be very shy, rarely allowing even a single photograph before taking flight...
If you are able to view these beautiful birds consider yourself among the luckiest of nature lovers.