While photographing birds recently I observed a female northern cardinal and a white-throated sparrow squabbling over a spot at the table...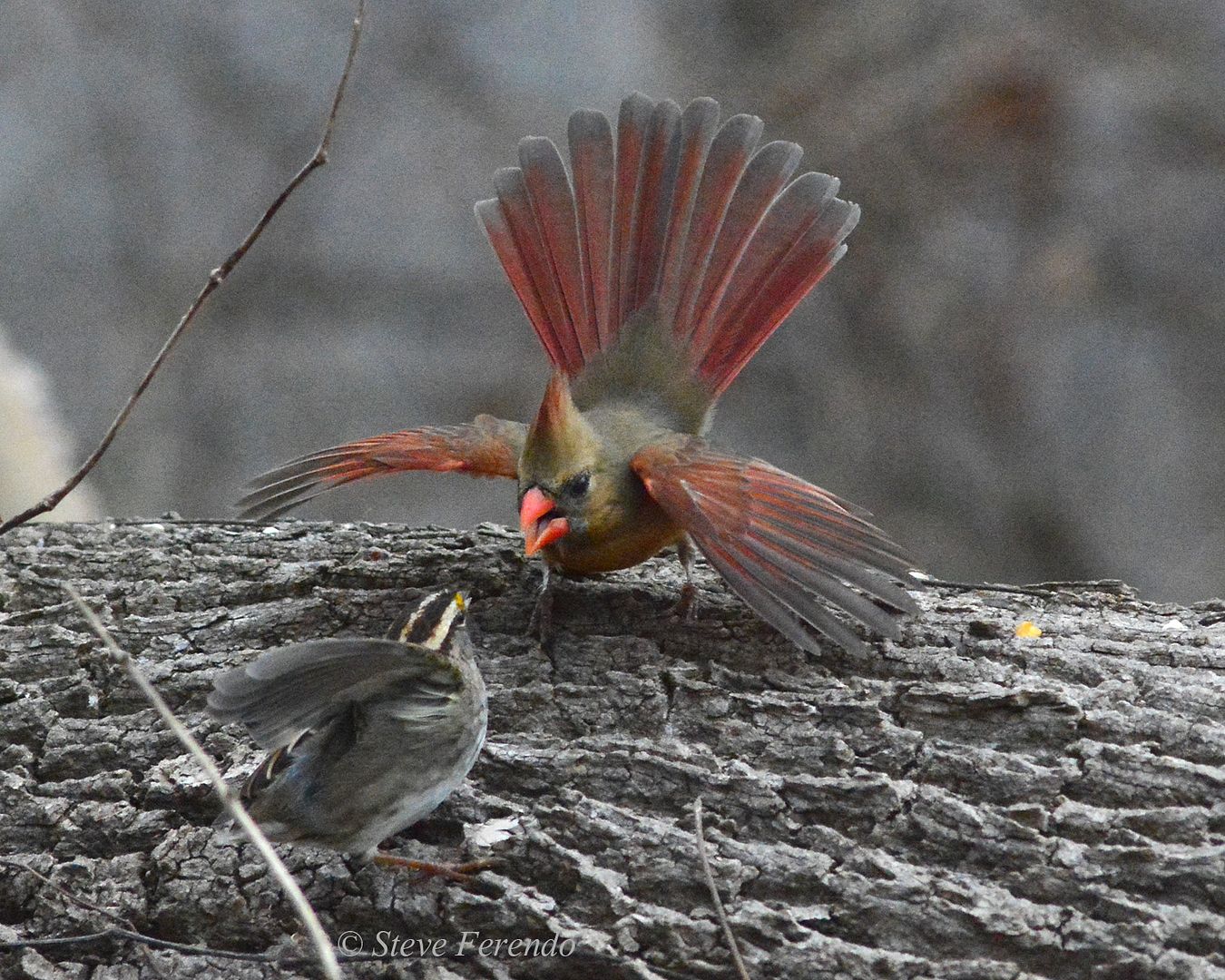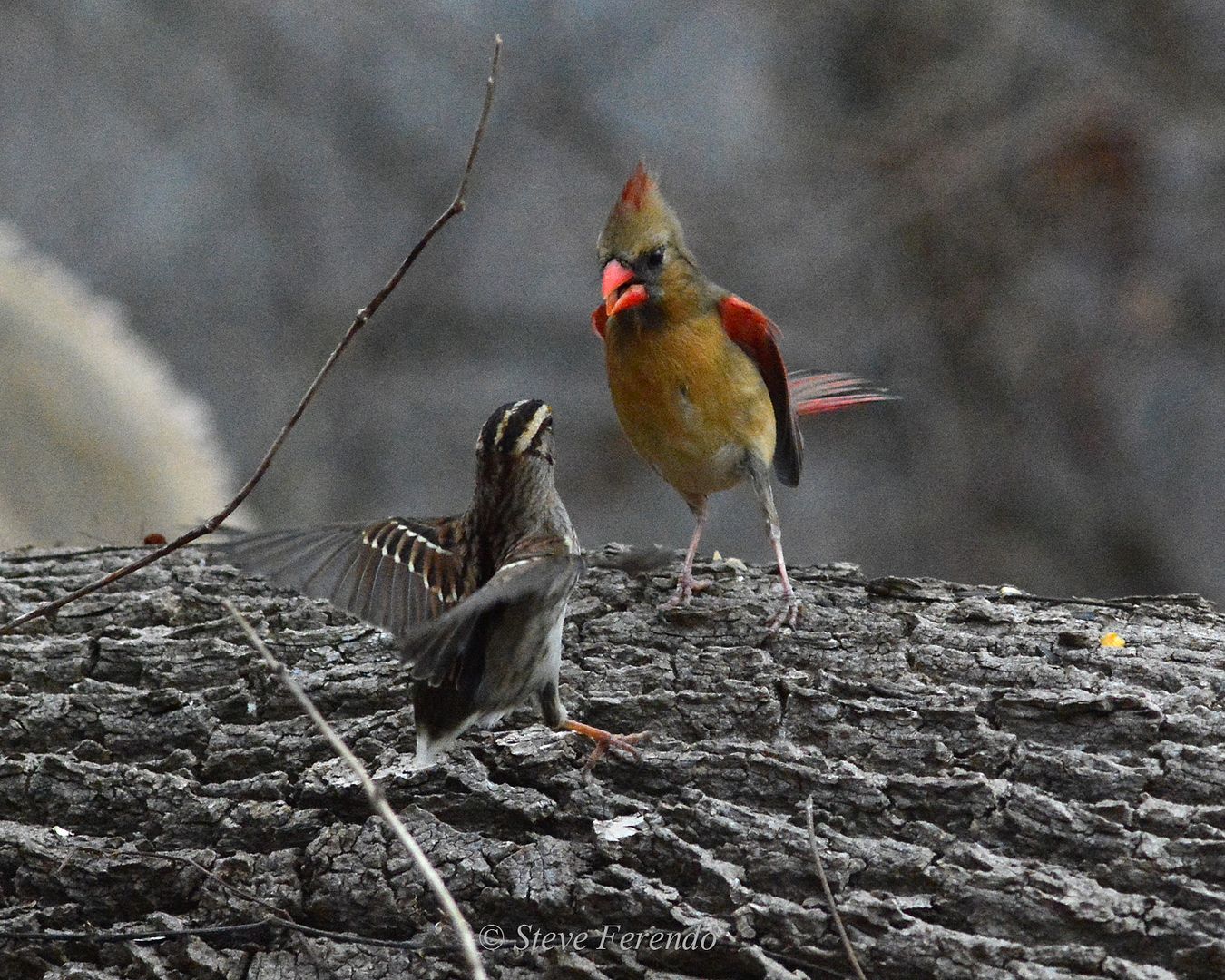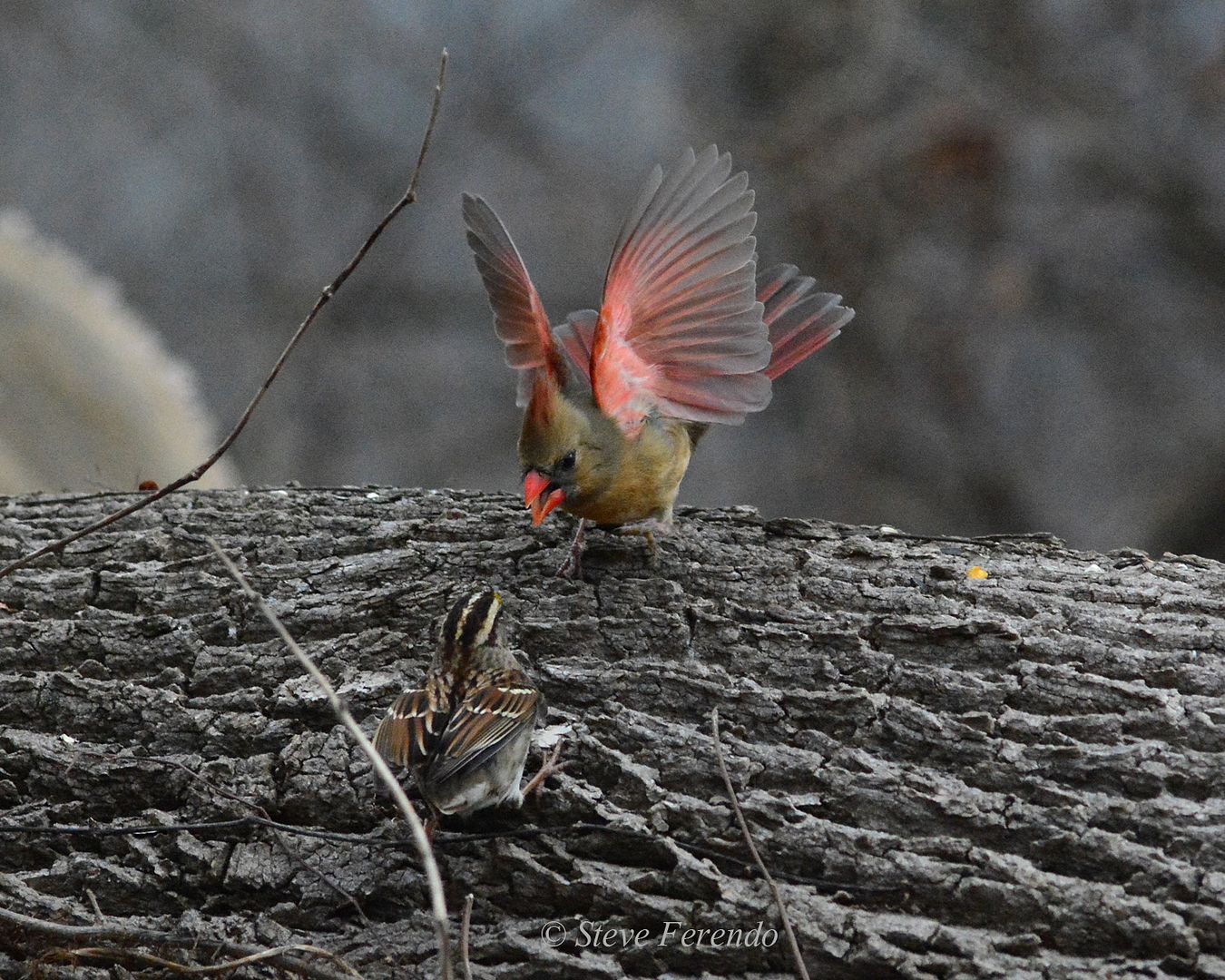 I did not realize until later that the sparrow had no tail feathers. One can only speculate about how they were lost.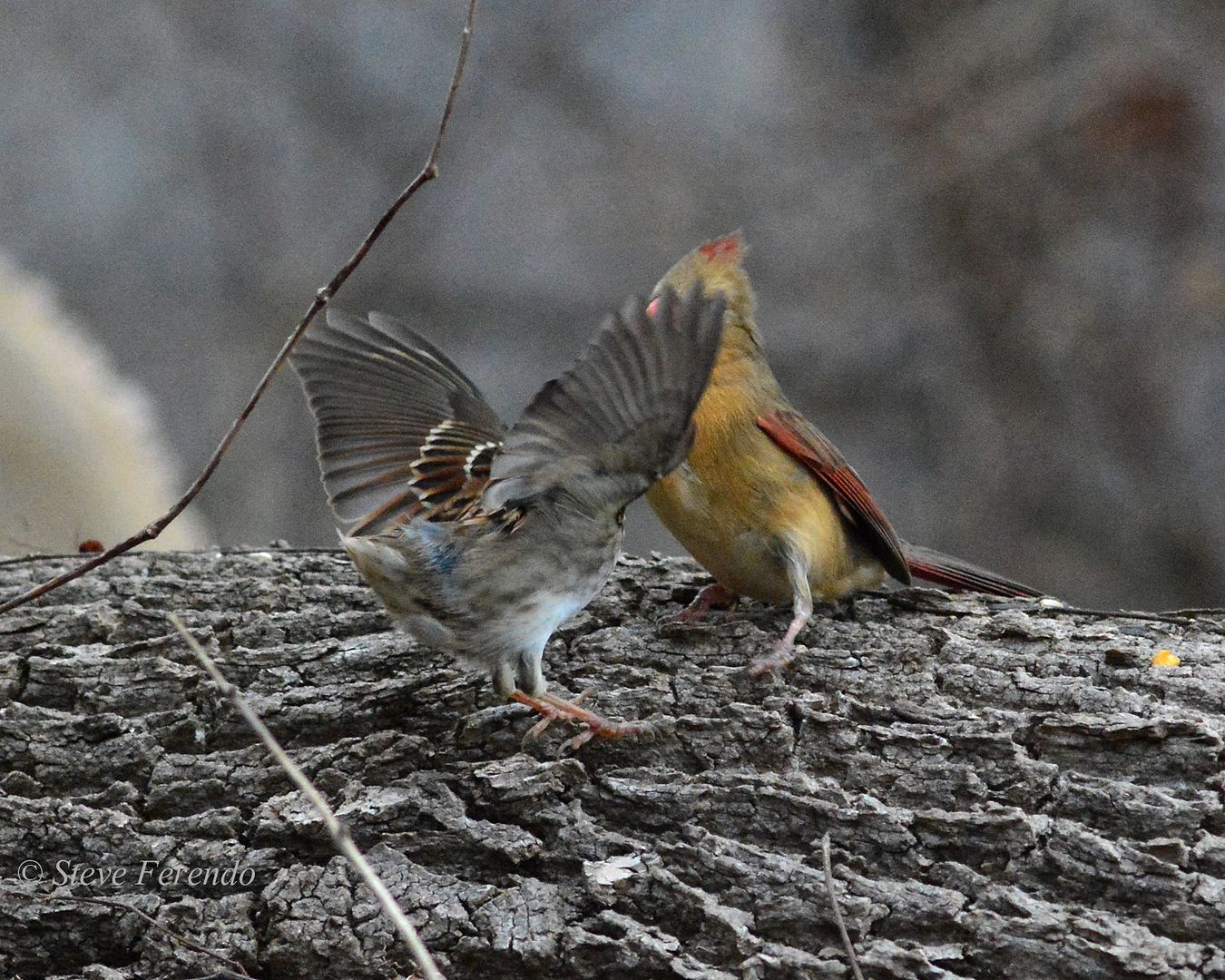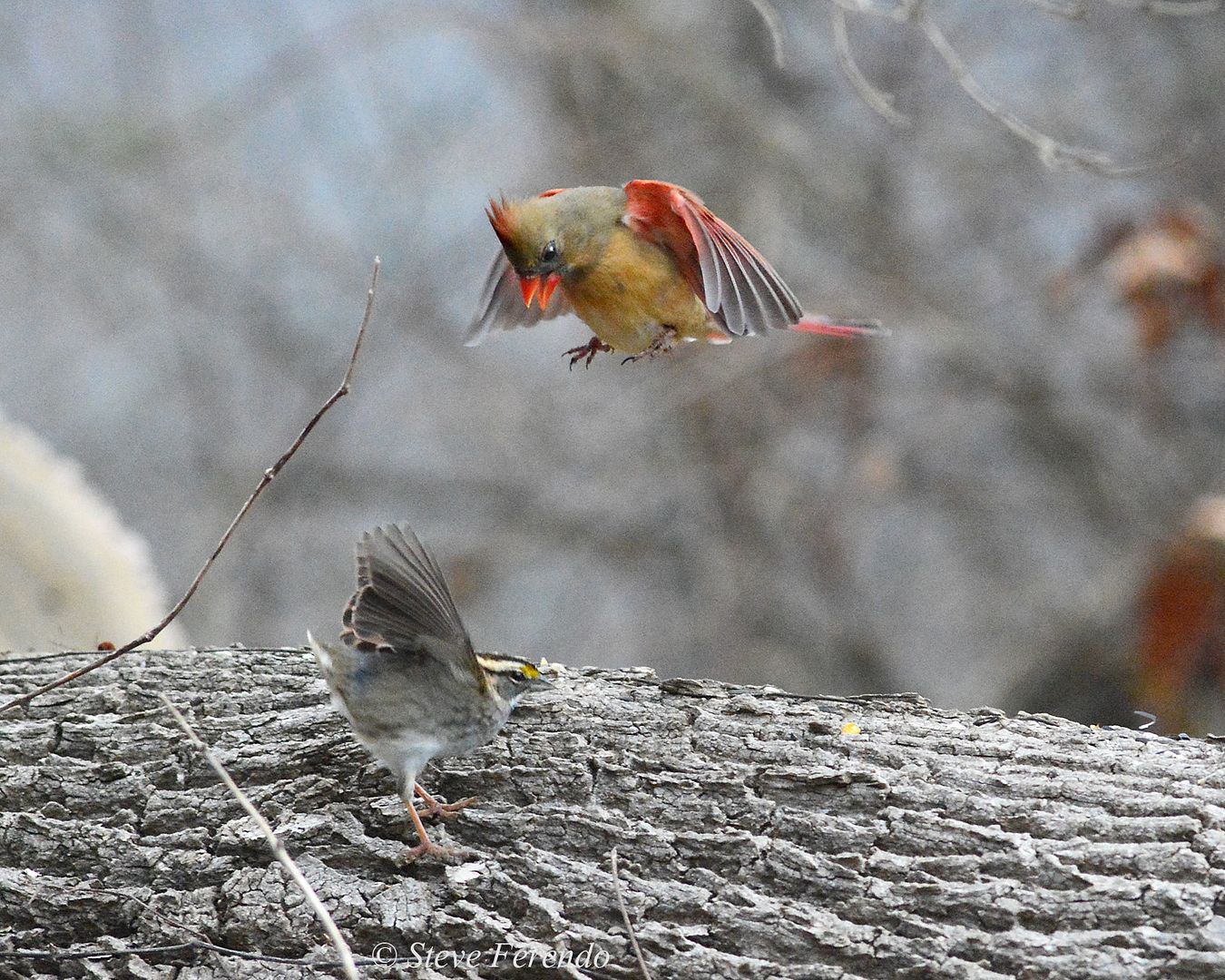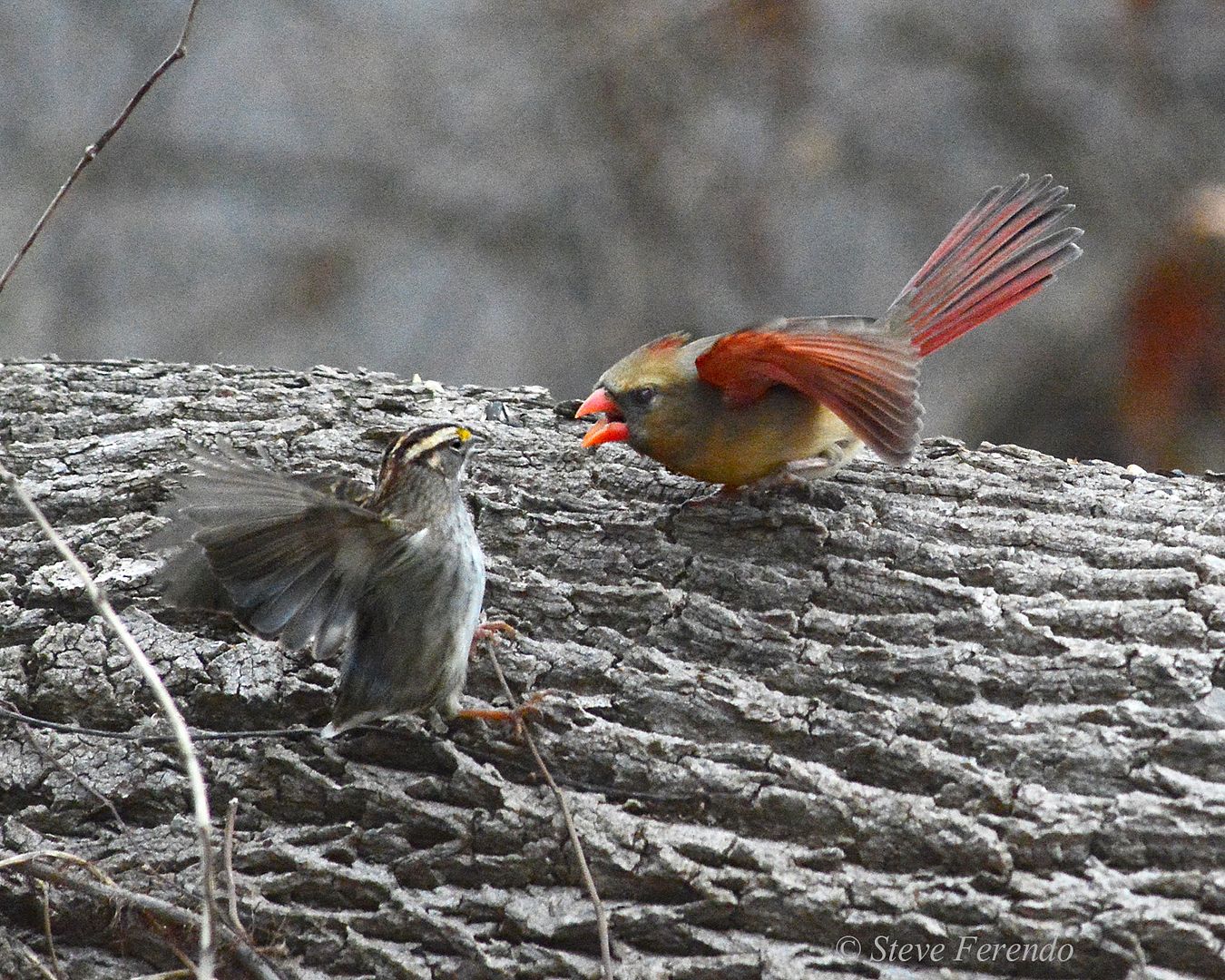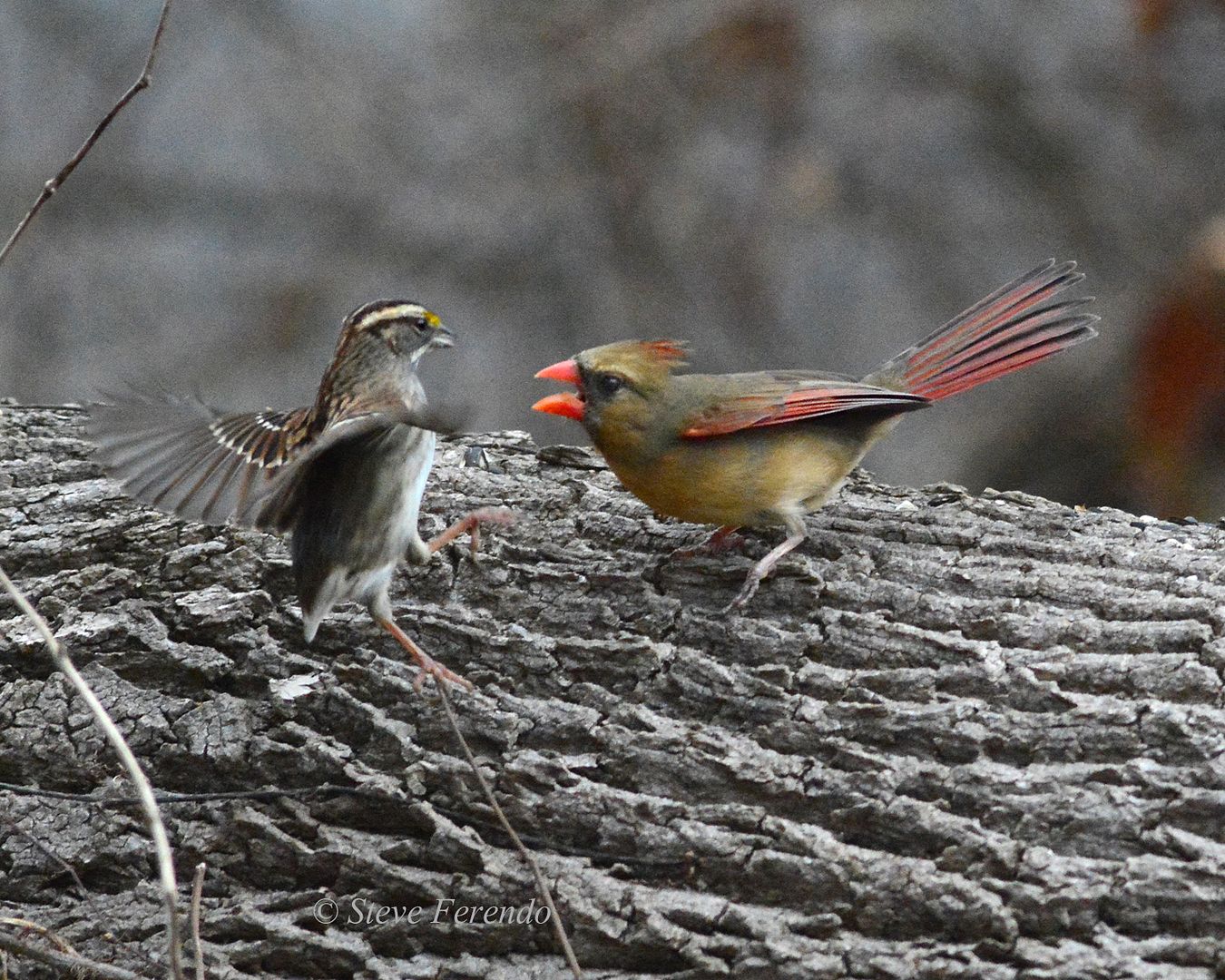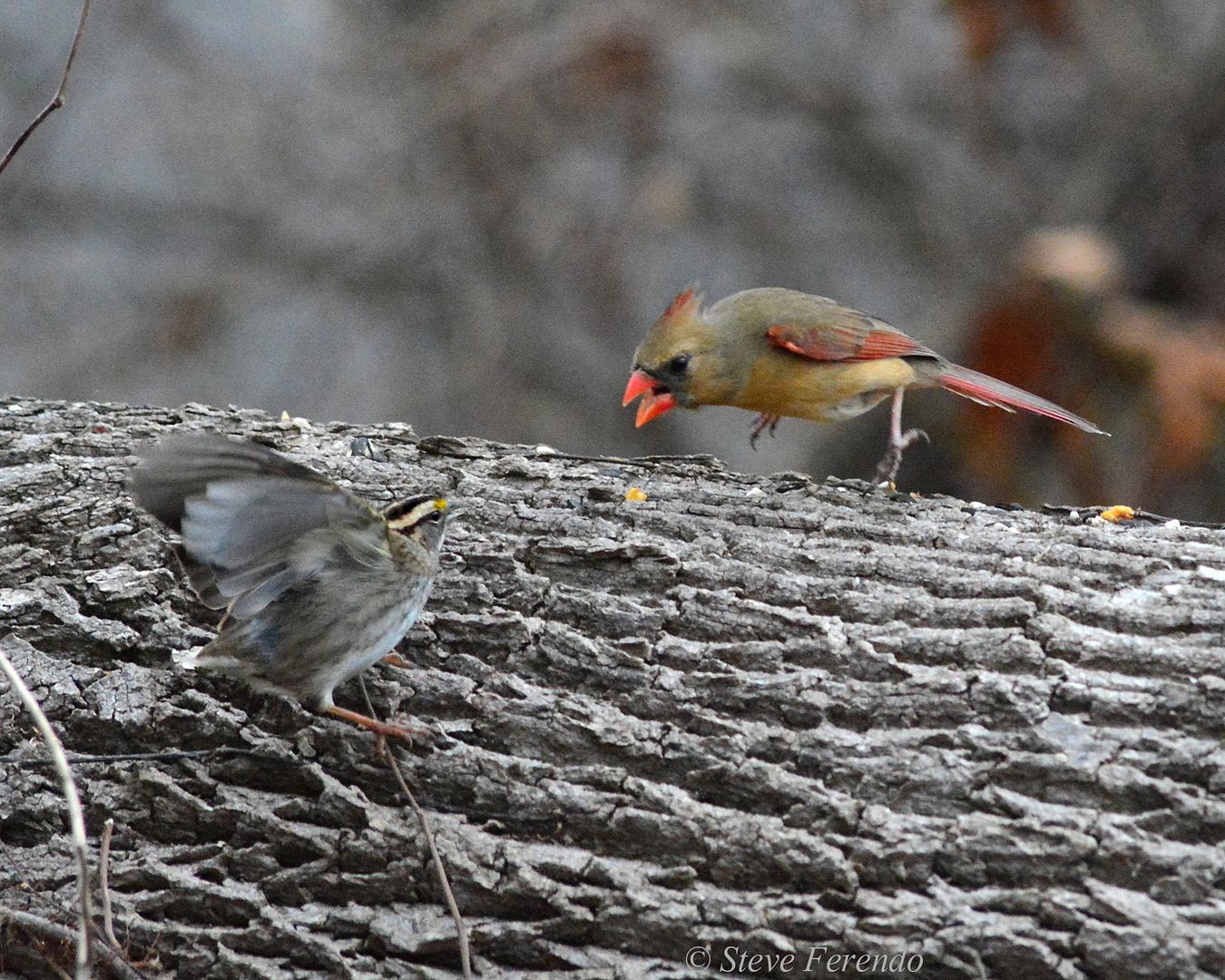 It was entertaining to watch the antics of these birds. When I returned a few days later they were eating together without conflict.
Thanks for stopping by, come back soon and be well.