With Bombay Hook National Wildlife Refuge as our ultimate goal, we took a detour to visit Conowingo Dam with the hope of seeing the bald eagles that often can be found there. At this time of year most of the eagles have departed and many are already nested with eggs.
A few eagles were present but those were not flying much because none of the turbines were running. The turbines stun and kill fish which makes them easy picking for the eagles, herons, cormorants and gulls which frequent the site.
We did observe one eagle harassing a great blue heron that had captured a fish...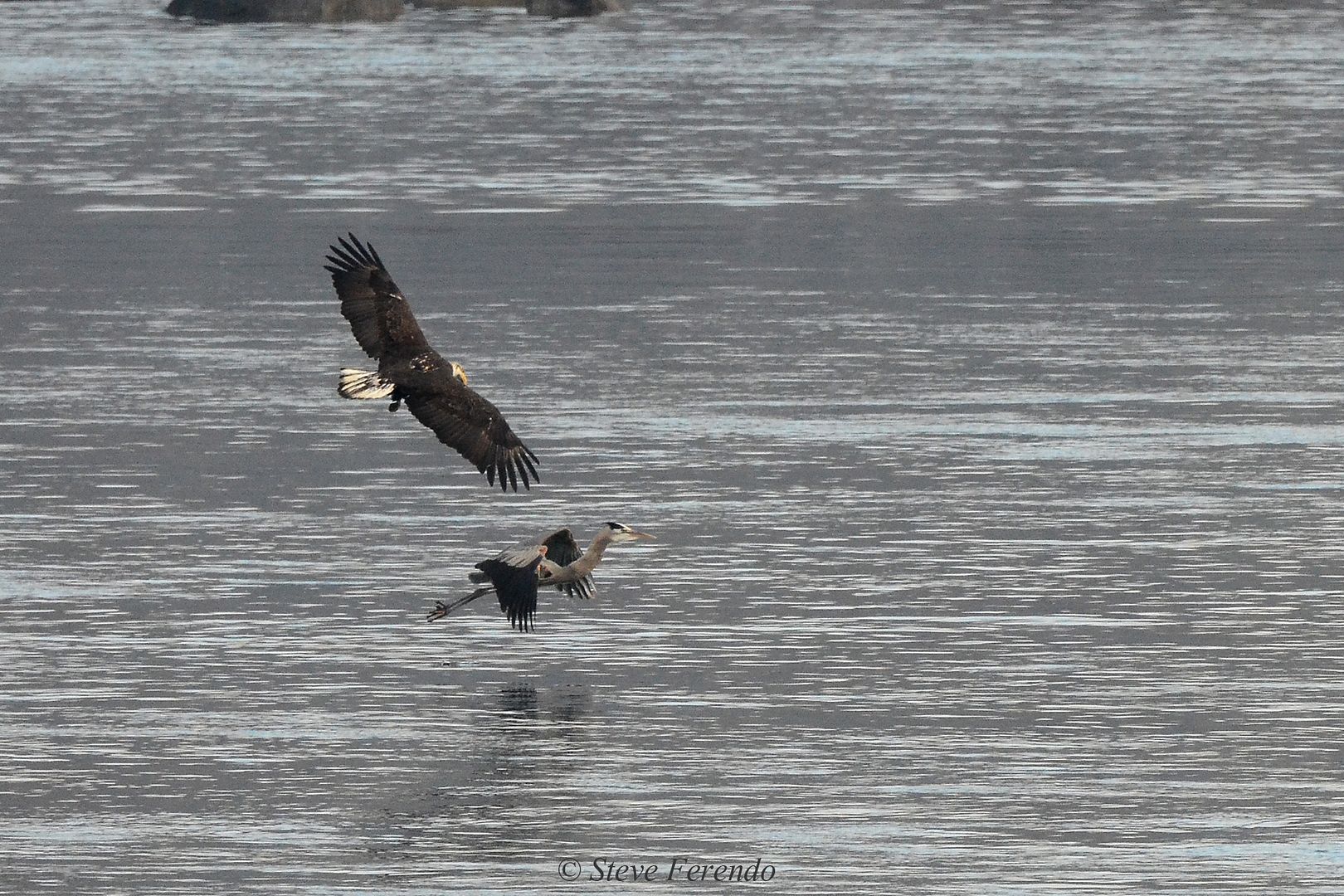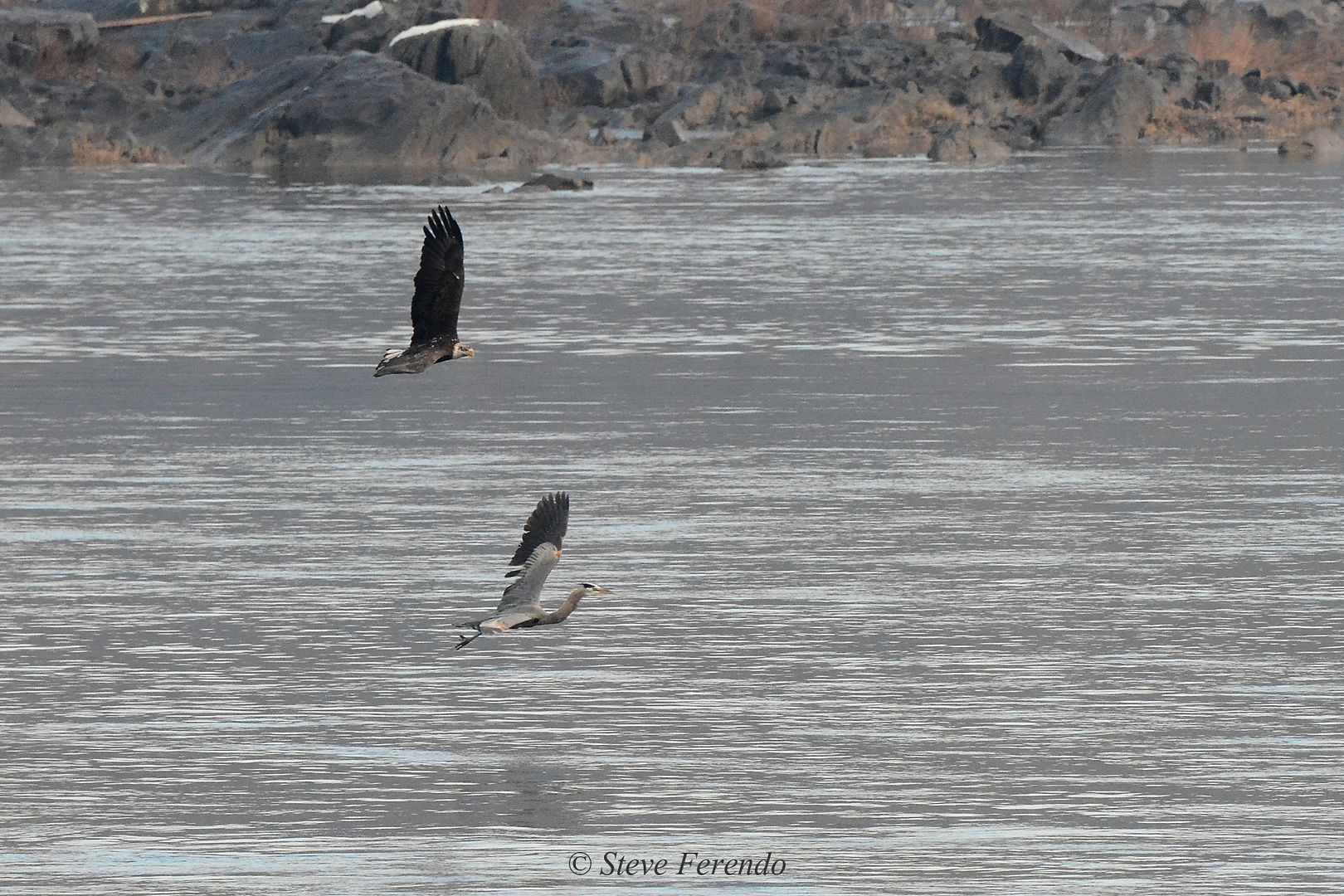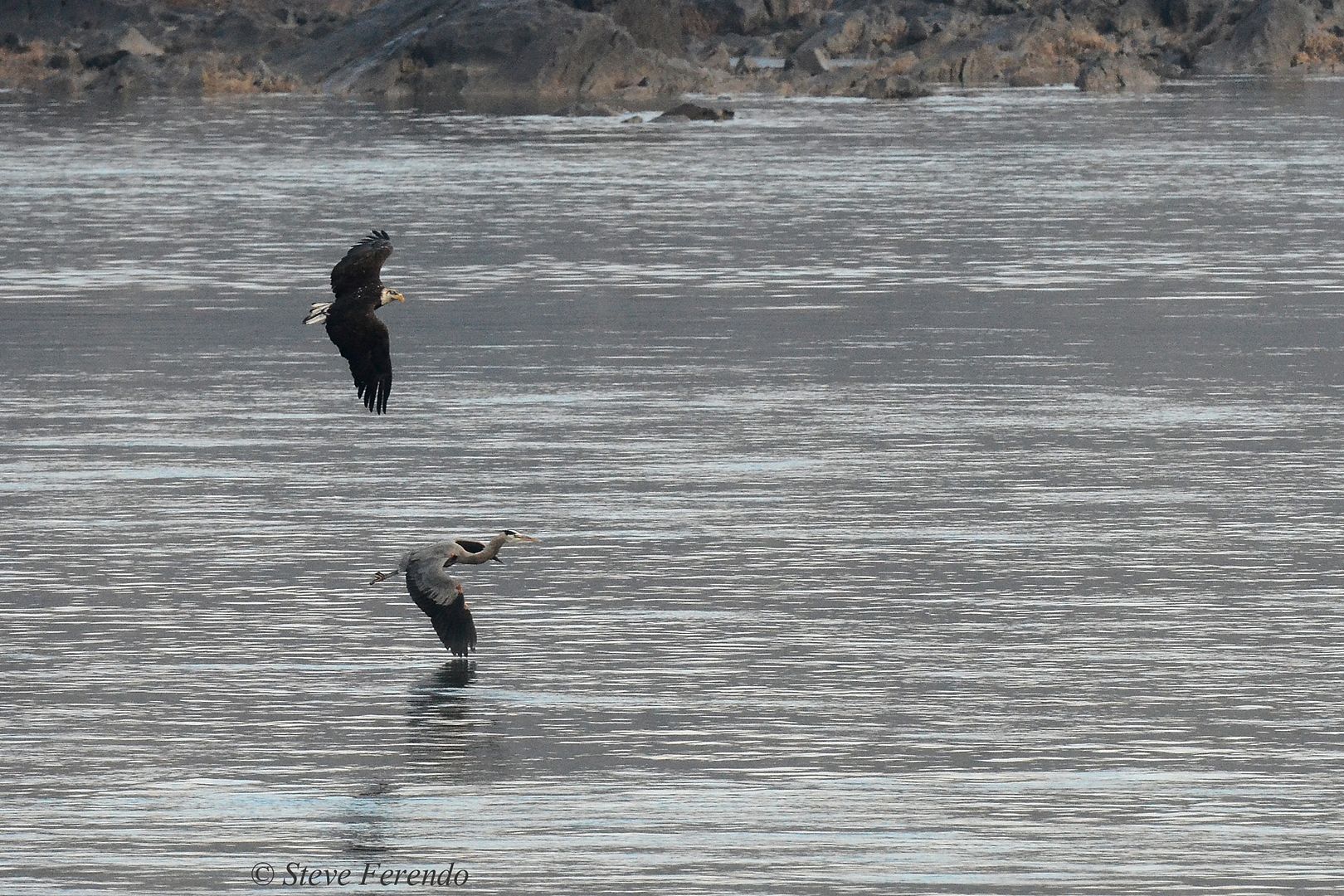 The heron swallowed the fish and the discouraged eagle passed a little closer as it flew to the trees behind the parking lot to rest...
Since there was very little going on, I snapped this photo of a gull flying by and we continued our journey...
This was our first visit to Bombay Hook so we were not sure what to expect. The first wildlife that we saw were snow geese flying overhead...
As we drove the wildlife circuit of the refuge we found a great blue heron fishing in the shallows...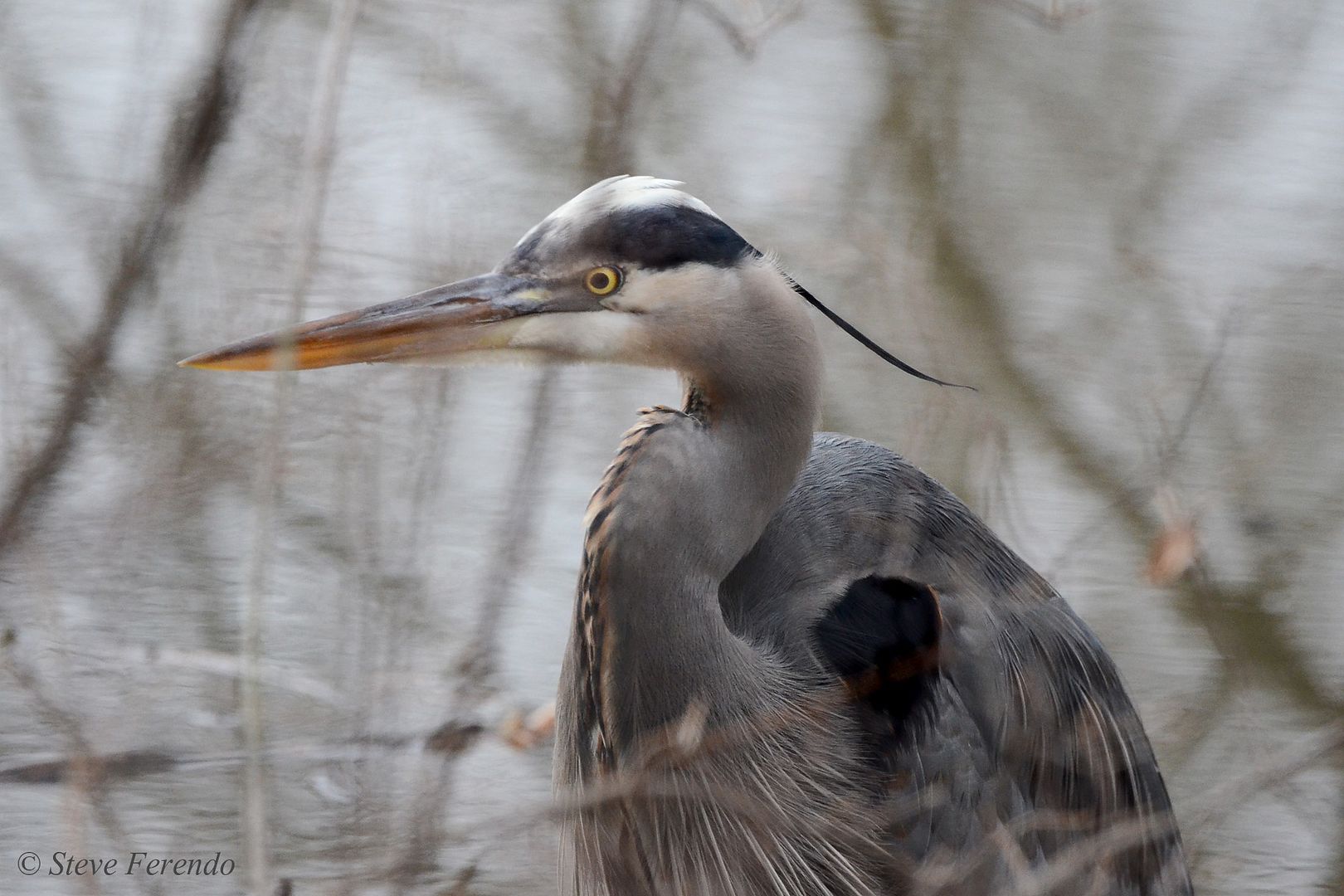 A number of northern harriers were hunting over the marshes...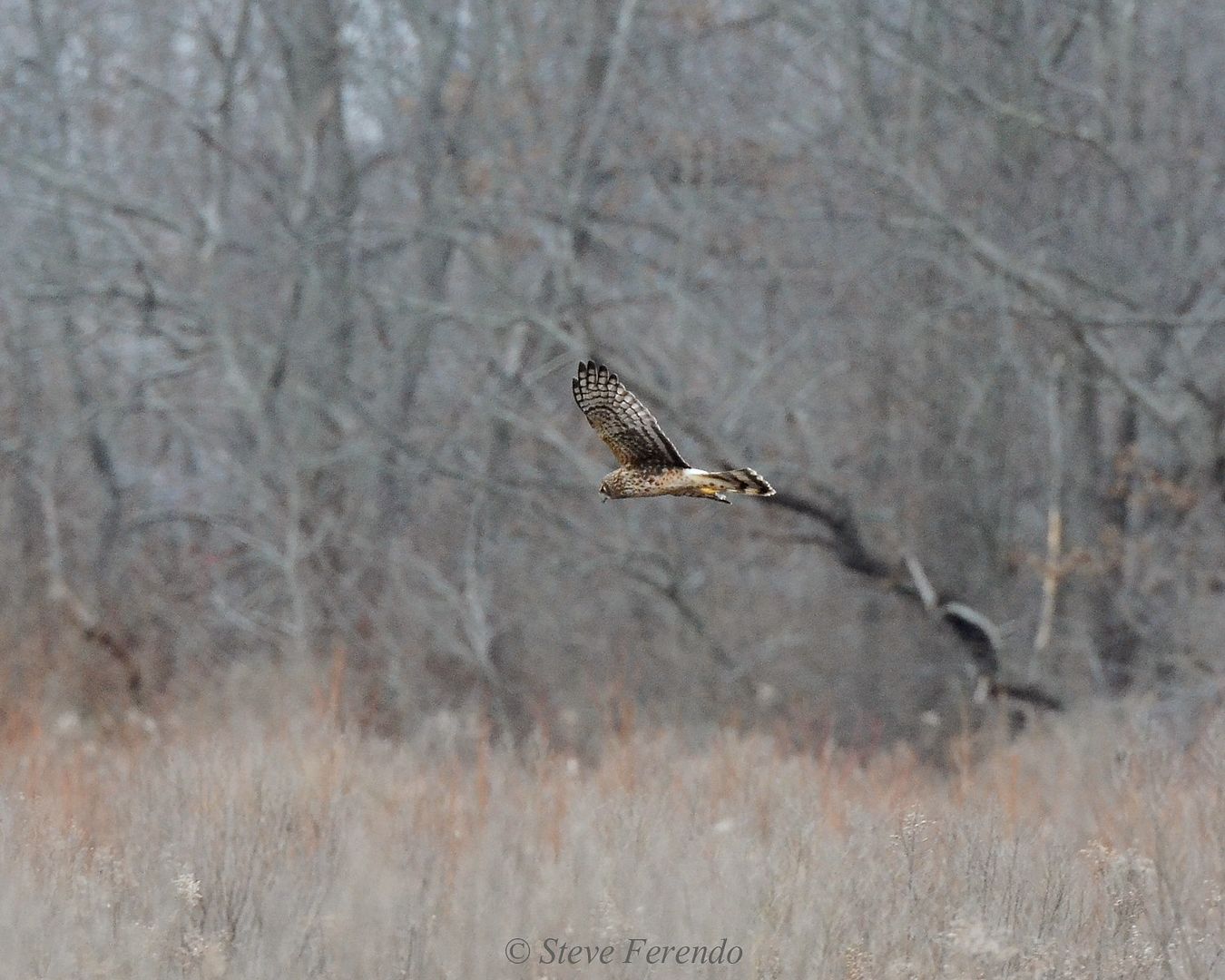 Frustrated at not finding the short eared owls and red fox that many others described we headed for Port Mahon Road which was touted by online sites as being almost as good as the refuge itself for wildlife viewing. There we were able photograph one red fox resting in the tall grass...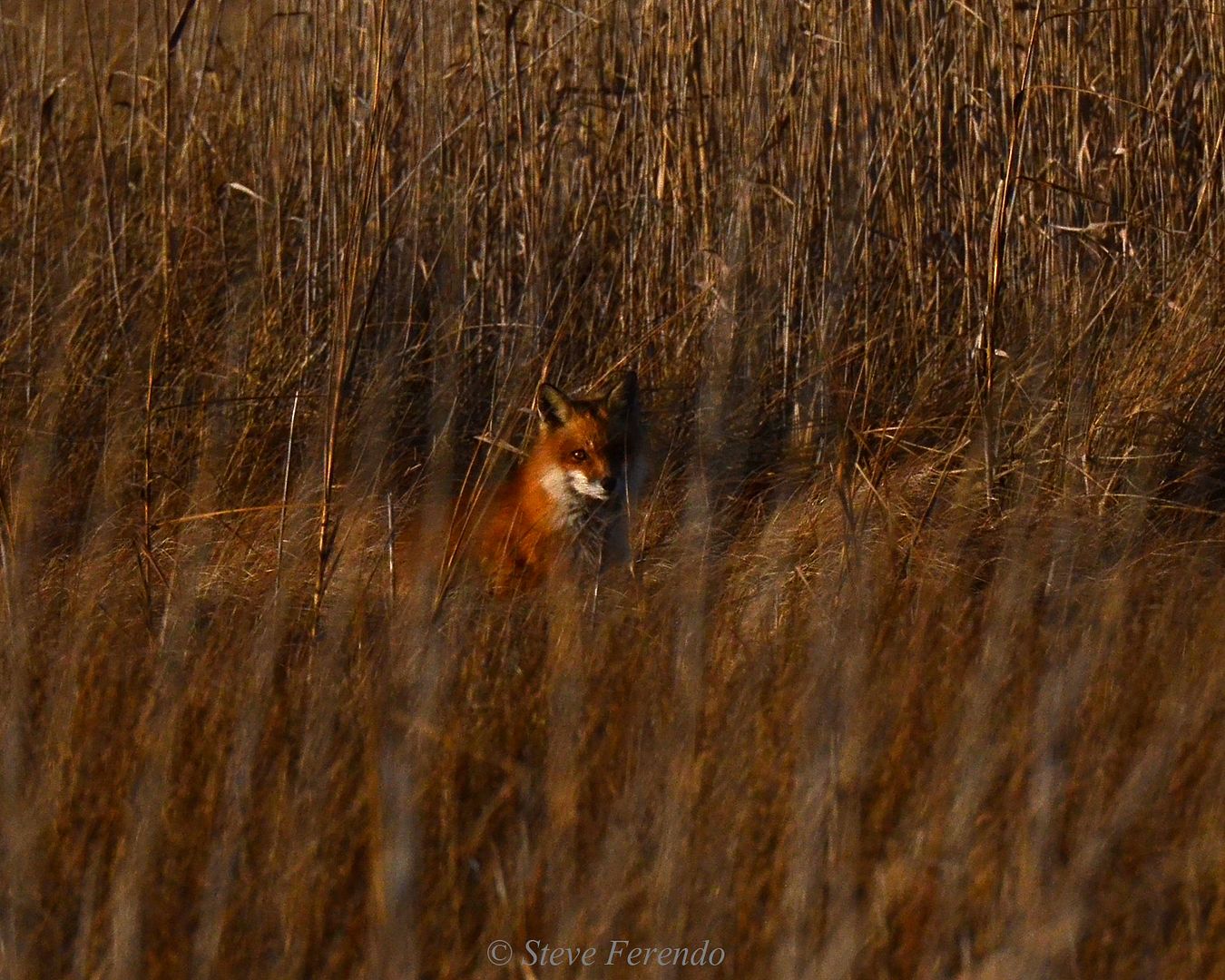 The highlight of this trip was seeing a snowy owl perched on top of a petroleum storage tank. Even though the distance was too far to obtain the image I would have liked, just seeing this visitor from the North country was a special opportunity...
As the sun was setting, we started the three hour drive home. I am looking forward to visiting Bombay Hook and the surrounding area again.