The pileated is the largest woodpecker
in our area. Big, loud and colorful they are hard to miss when in the vicinity...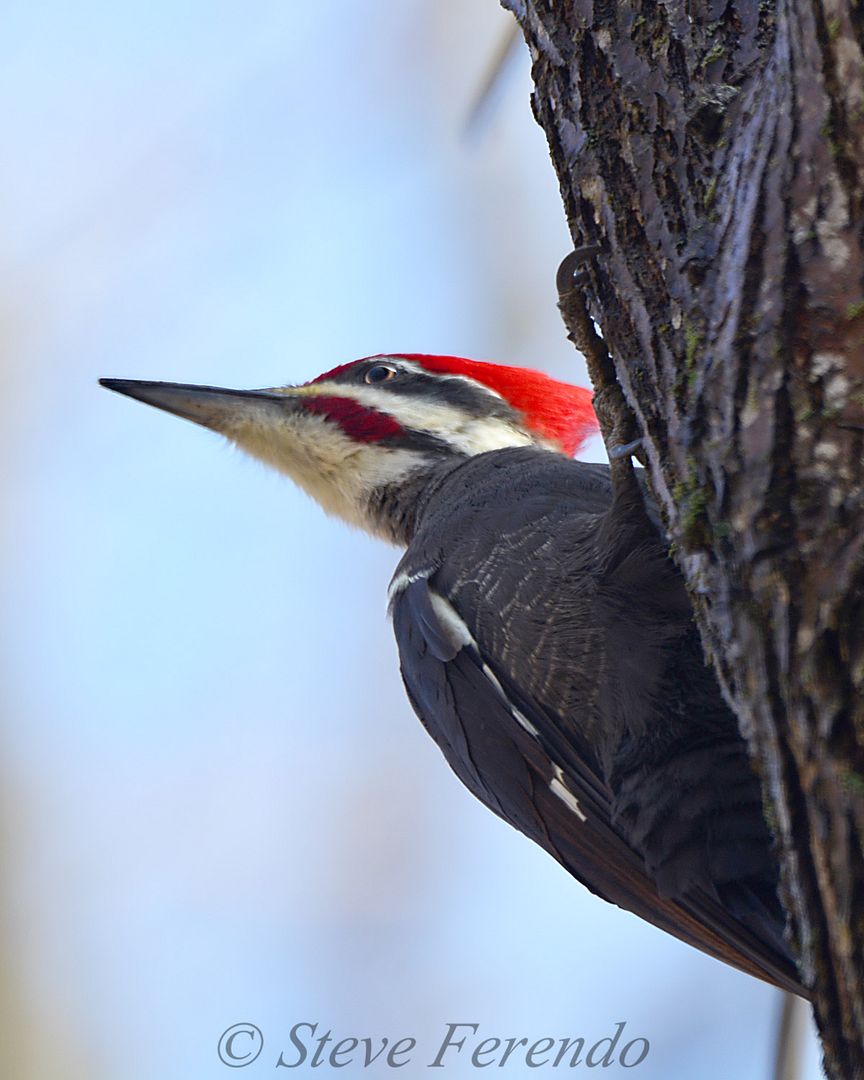 The next largest is the northern flicker. With much more subdued coloration and its smaller size you may have to look a little harder to see one...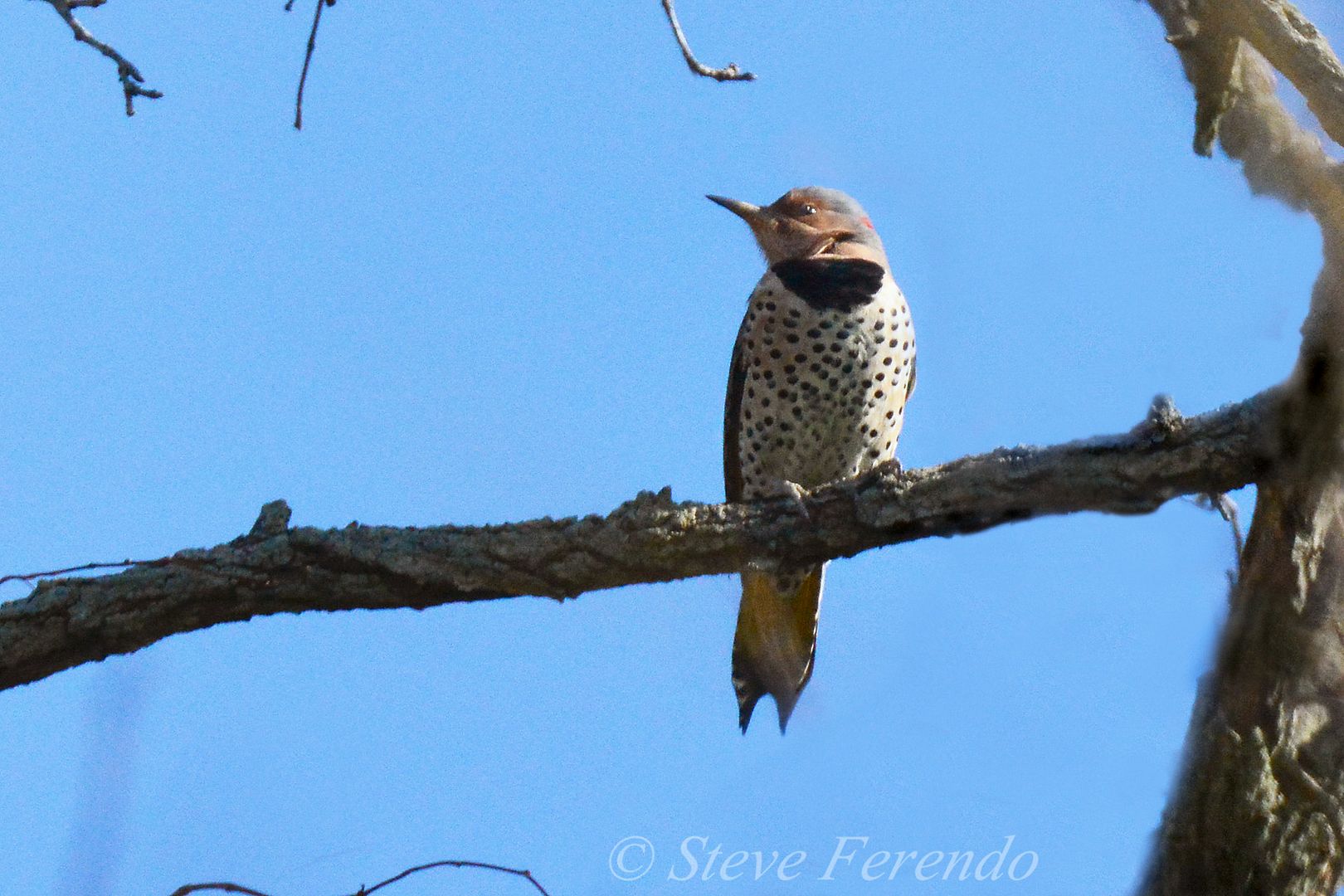 Like most woodpeckers, they can sometimes be located by their loud drumming.
Thanks for visiting, be well and come back soon.