One thing that almost all wildlife photographers have in common is the wish to get closer to the subject. When that isn't possible we wish for optics with more magnification. My longest lens zooms to 400mm and is useful for most of my photography.
With the sunny days we have been blessed with lately I decided to bring out my 300mm f4 prime lens and attach a 2x tele-converter. With the 1.5 crop factor of my camera's DX sensor I have the equivalent of 900mm with this combination.
The increased magnification is great, but it comes at a cost. The widest aperture available with this combination is f8 because the 2x tele-converter reduces the available light by one half. Because of this it's usefulness is limited to days with clear skies and plenty of sunshine.
The first photo of a fox sparrow is hand held with my arm resting on the door frame of my vehicle...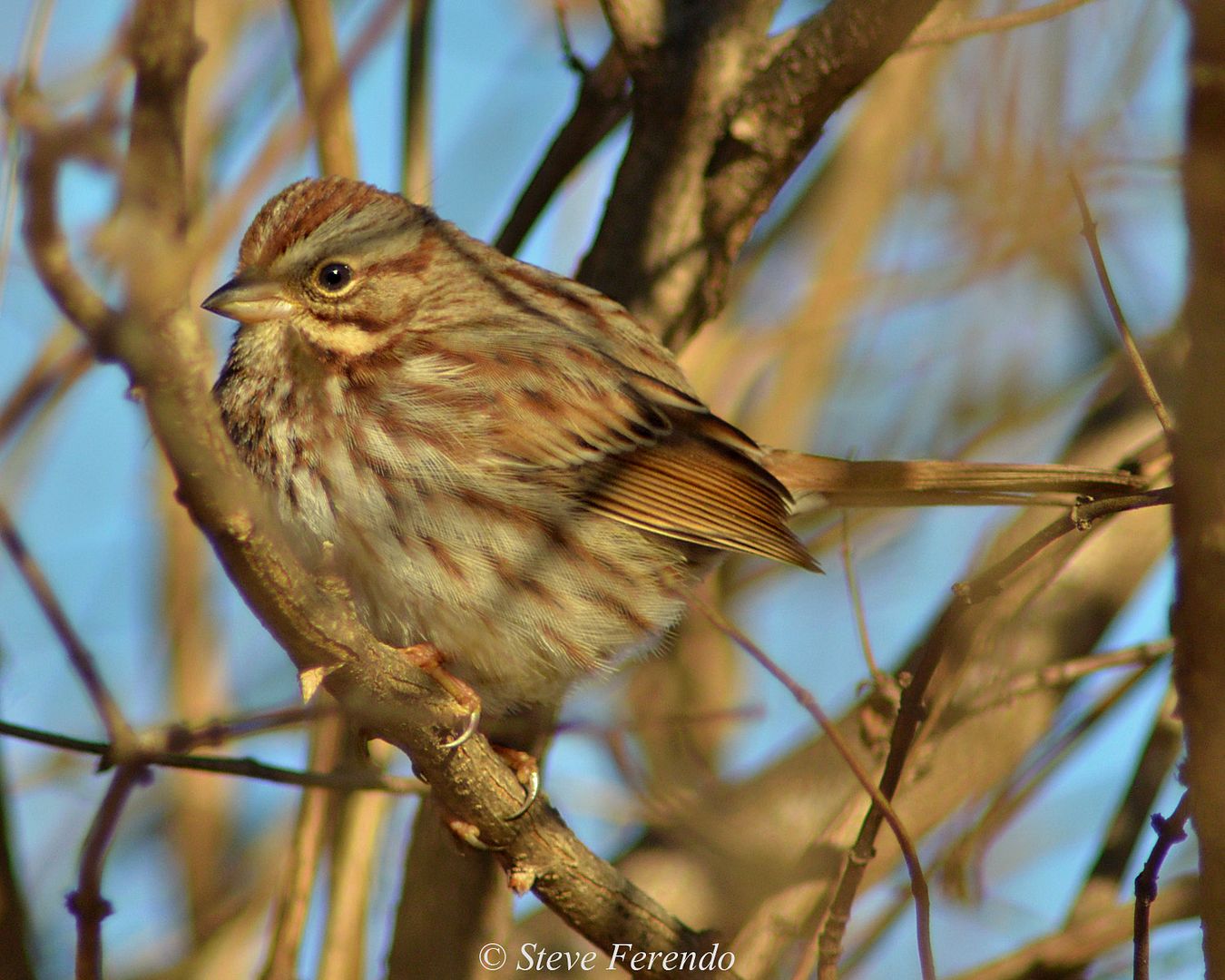 Increased magnification also increases the effect of camera movement. The exposure for this photo was 1/1600, f8, ISO 800, -0.67 EV.
It didn't take too many photos before I realized my images would benefit from more camera support. The next two images were taken using a mono pod. Although not as stable as a tripod, a mono pod is much easier to use in a vehicle...
The great blue heron was on the opposite side of a small creek at an estimated distance of 35 yards. The exposure was 1/2500, f8, ISO 800, -0.67 EV.
The point of this post is to demonstrate that one can obtain useful magnifications without spending a fortune on prime lenses.
Thanks for visiting, be well, and come back soon.