Fog can make the familiar appear surreal. The same spots where I have waited for wildlife to appear, day after day, seem mysterious and stir my imagination as I wait once more...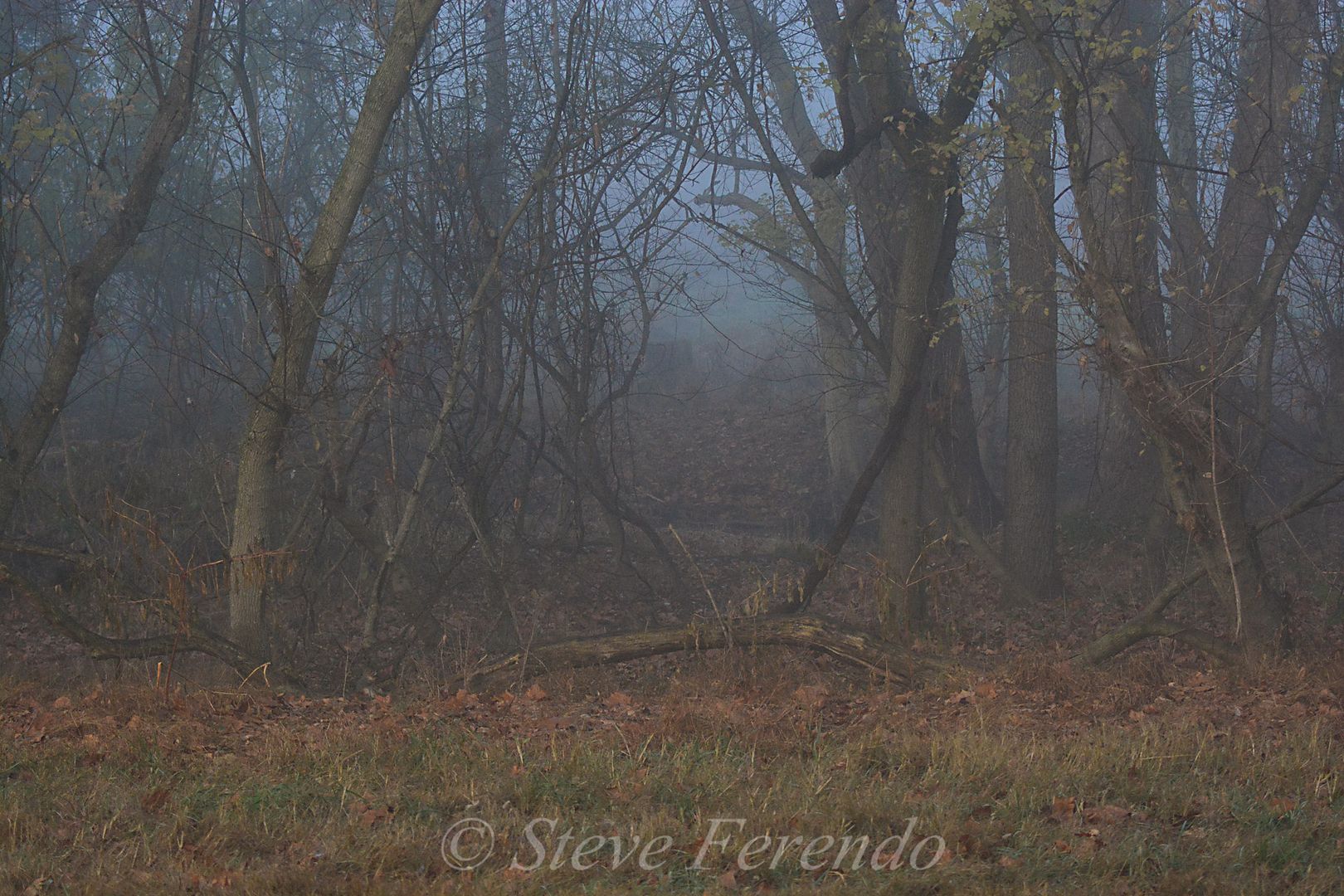 Suddenly, silently, a buck appears only a few yards away...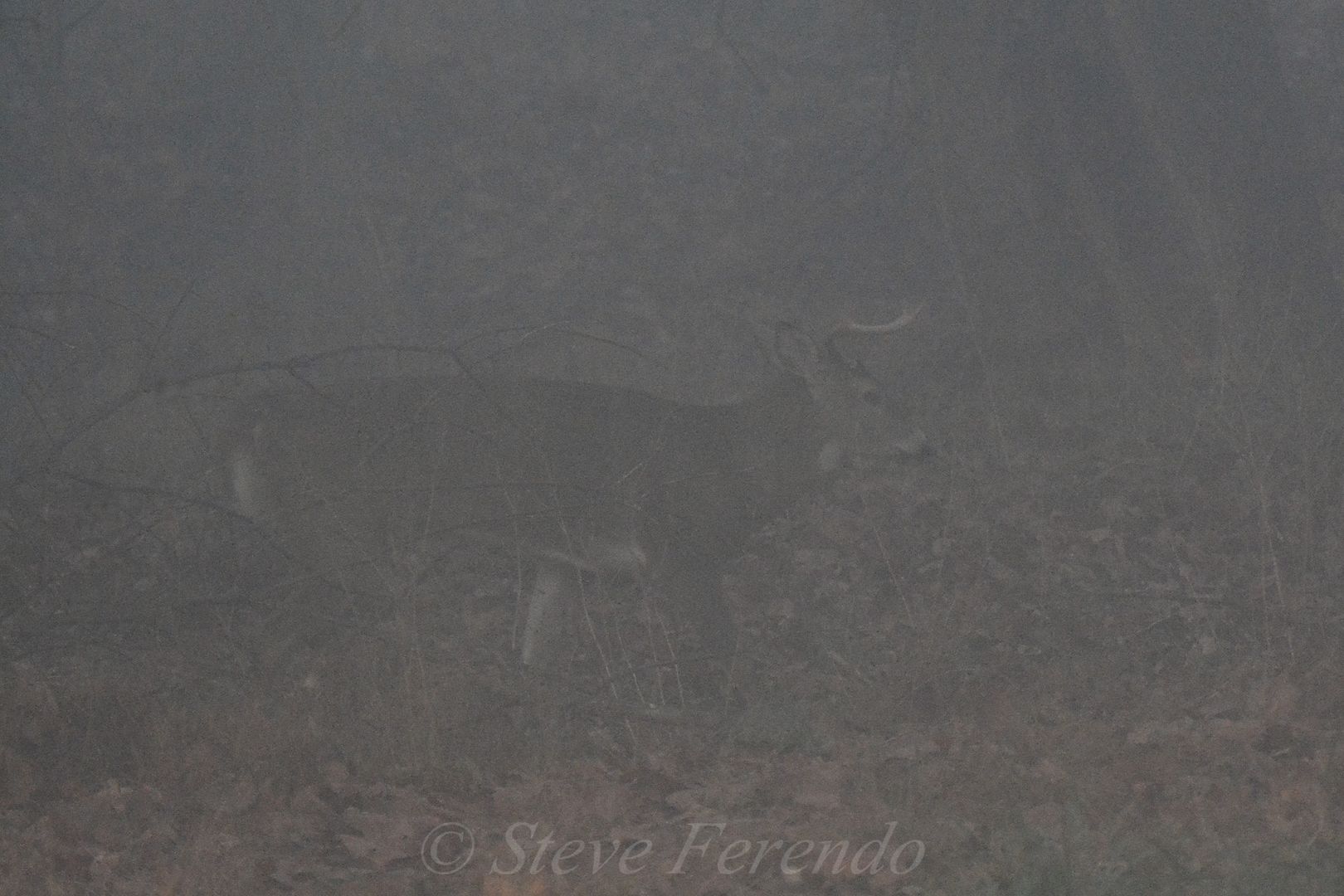 Fog arrives in differing densities, sometimes too thick to see through; at other times thin enough to spot a fox squirrel...
Fog easily frustrates the photographer as well as the hunter. Fortunately, it does not prevent the deer from seeking a mate at this special time of year.
..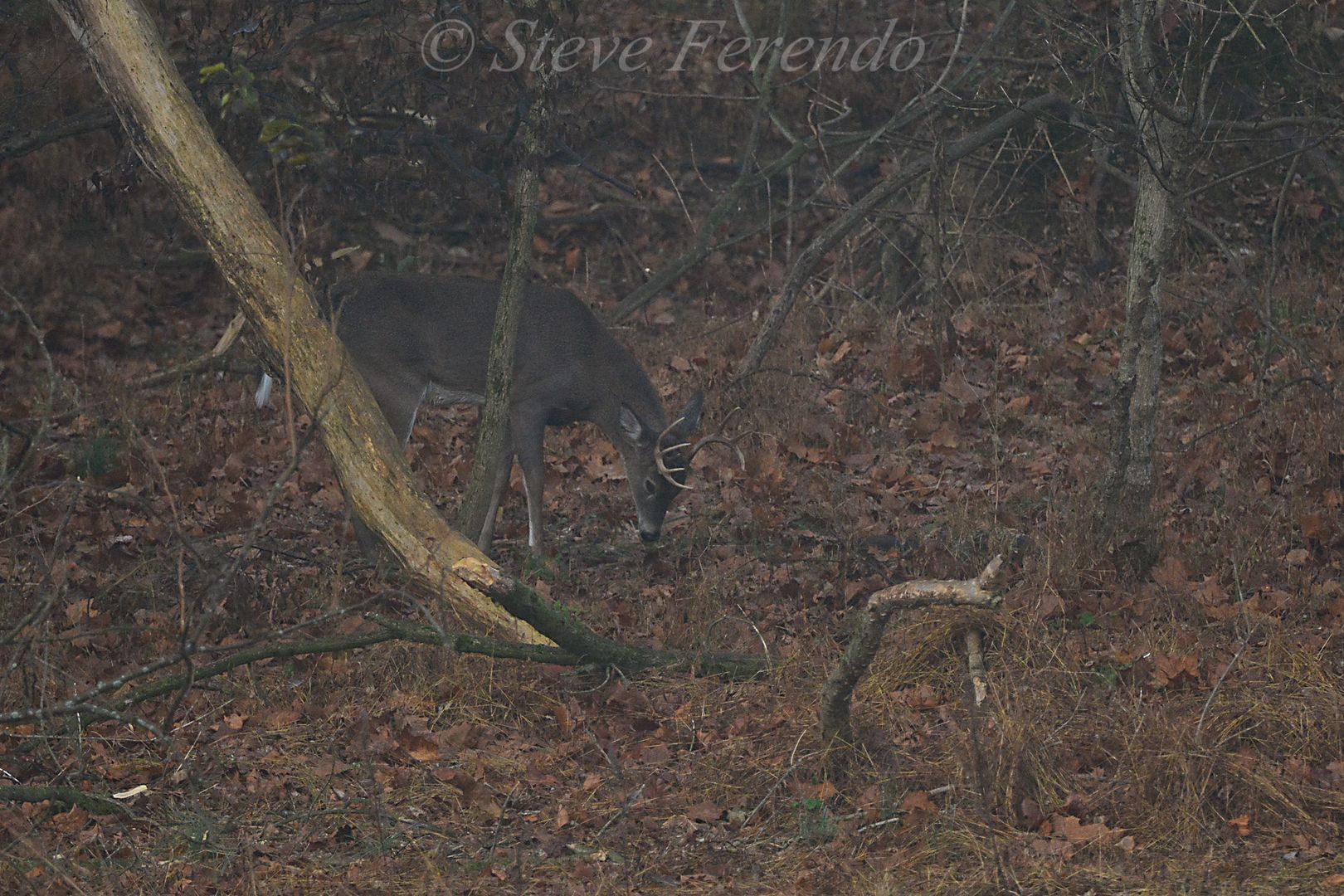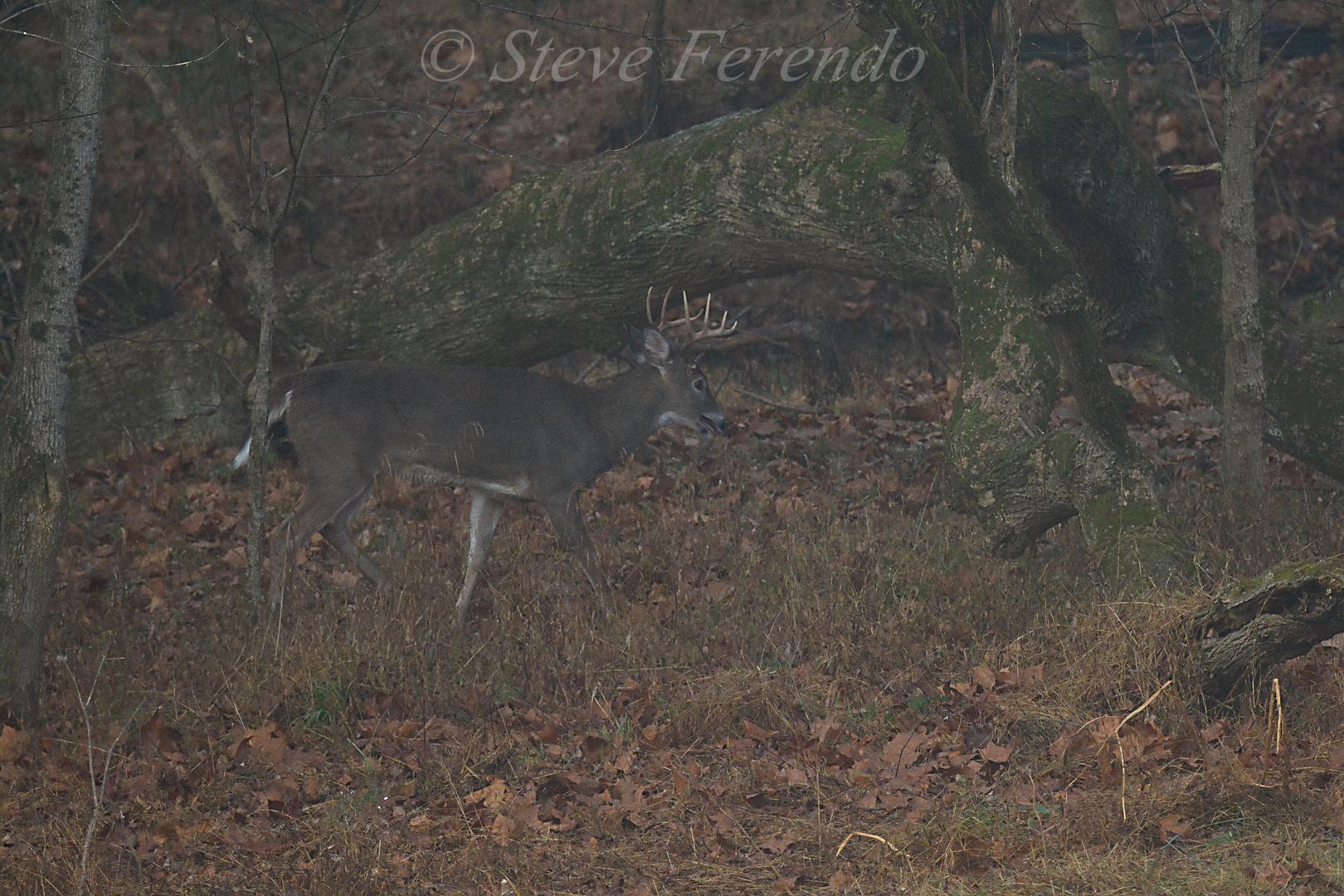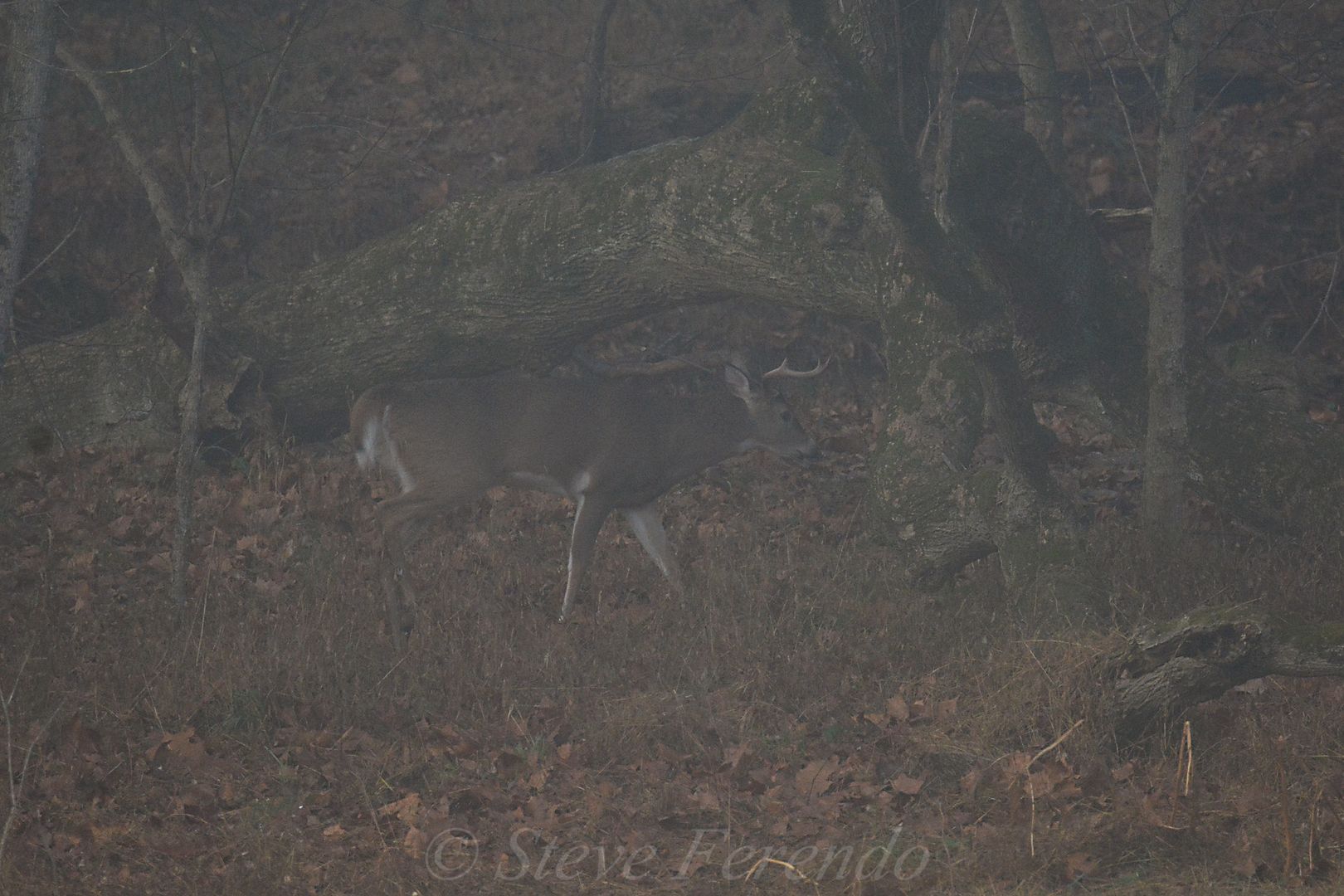 Thanks for visiting and sharing a foggy morning with me. Don't forget to come back soon.