I came across this confused fawn earlier this week. I think its mother must be near estrus and is likely being pursued by a buck. This leaves the fawn wondering what happened and wandering around alone for a while. Once the doe breeds she will welcome the fawn back into the family group, so it won't be alone too long...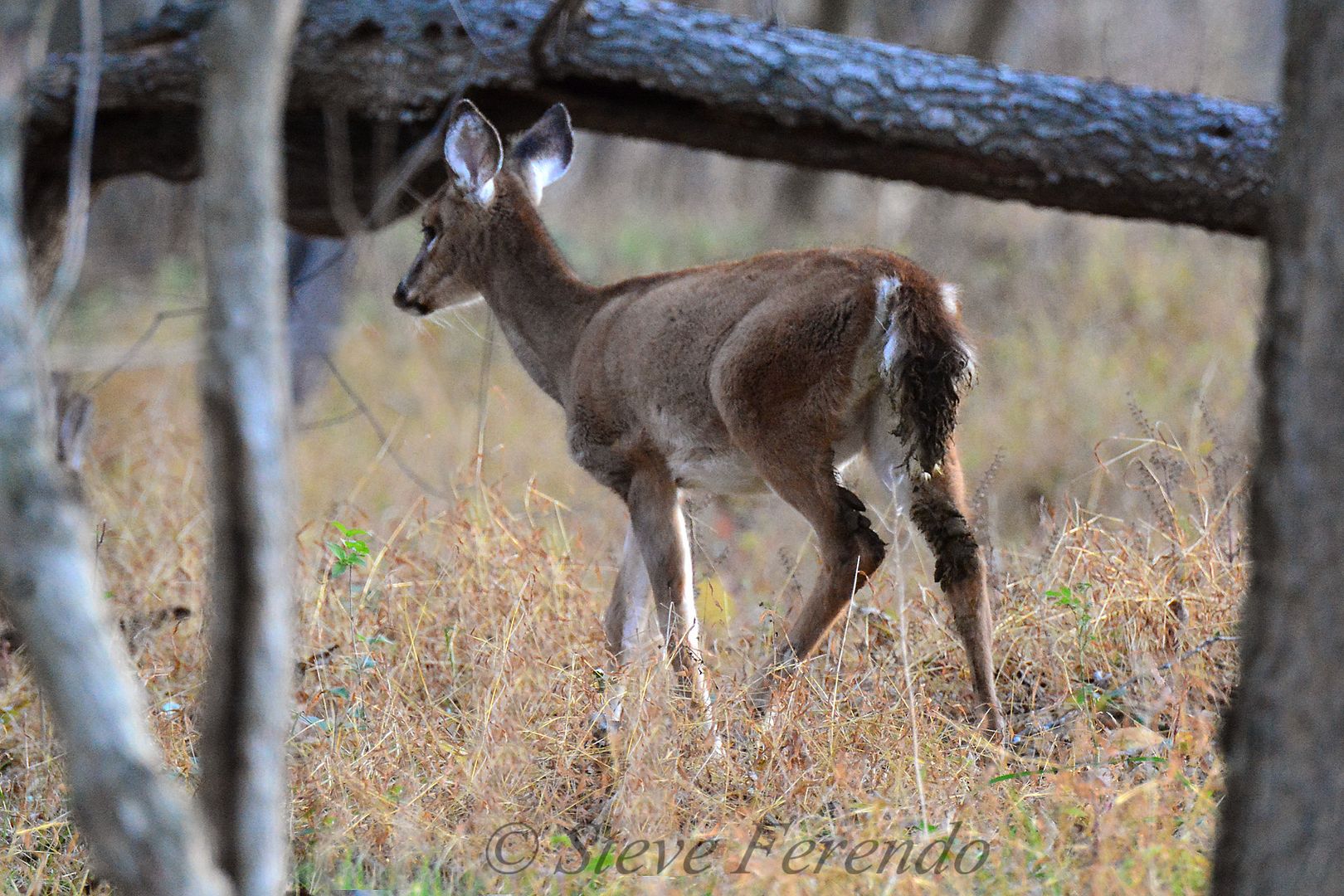 Almost every early morning, and late evening, outing results in buck sightings at this time of the year. Many follow fence rows hoping to find a doe bedded down, or the scent of one that recently passed by...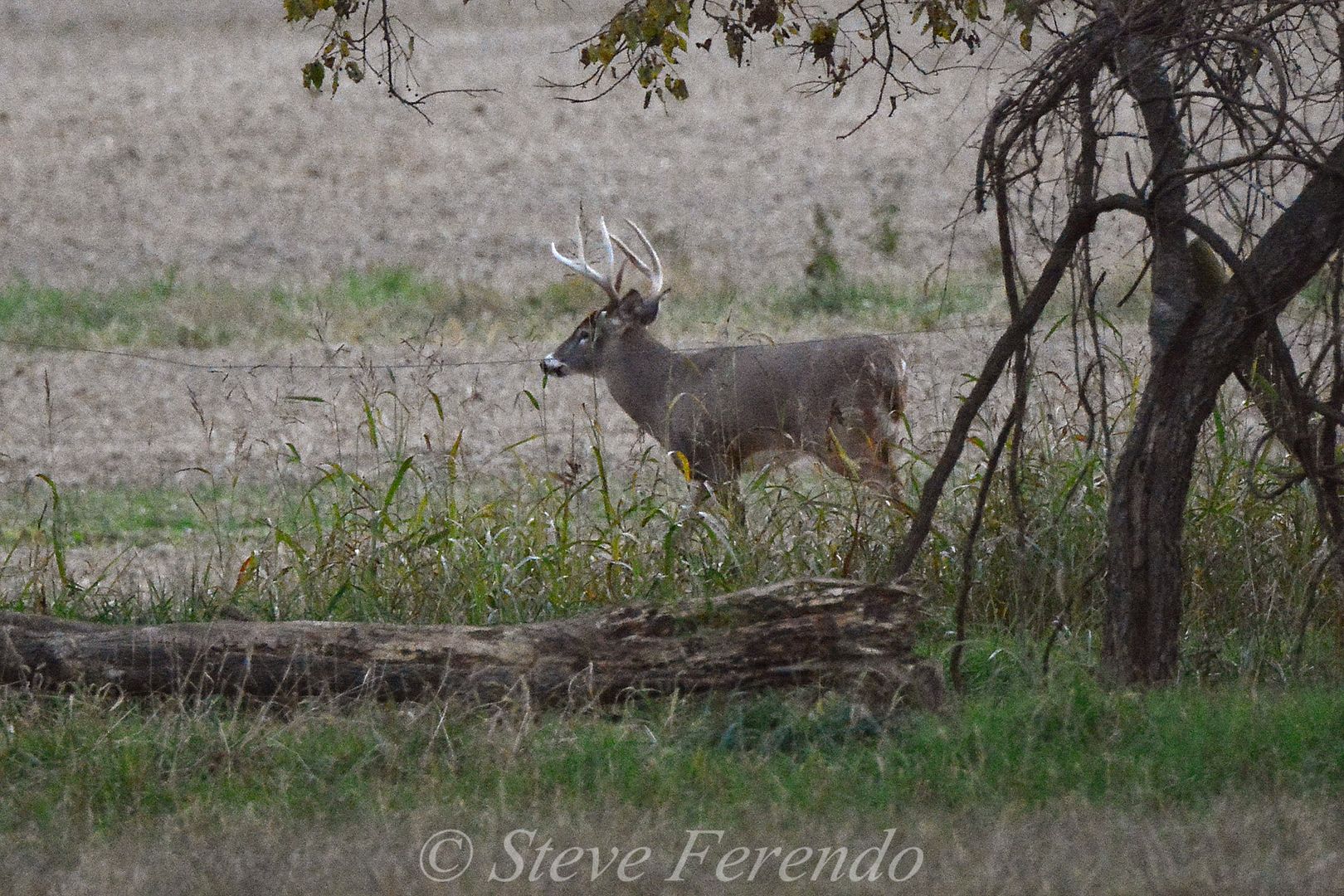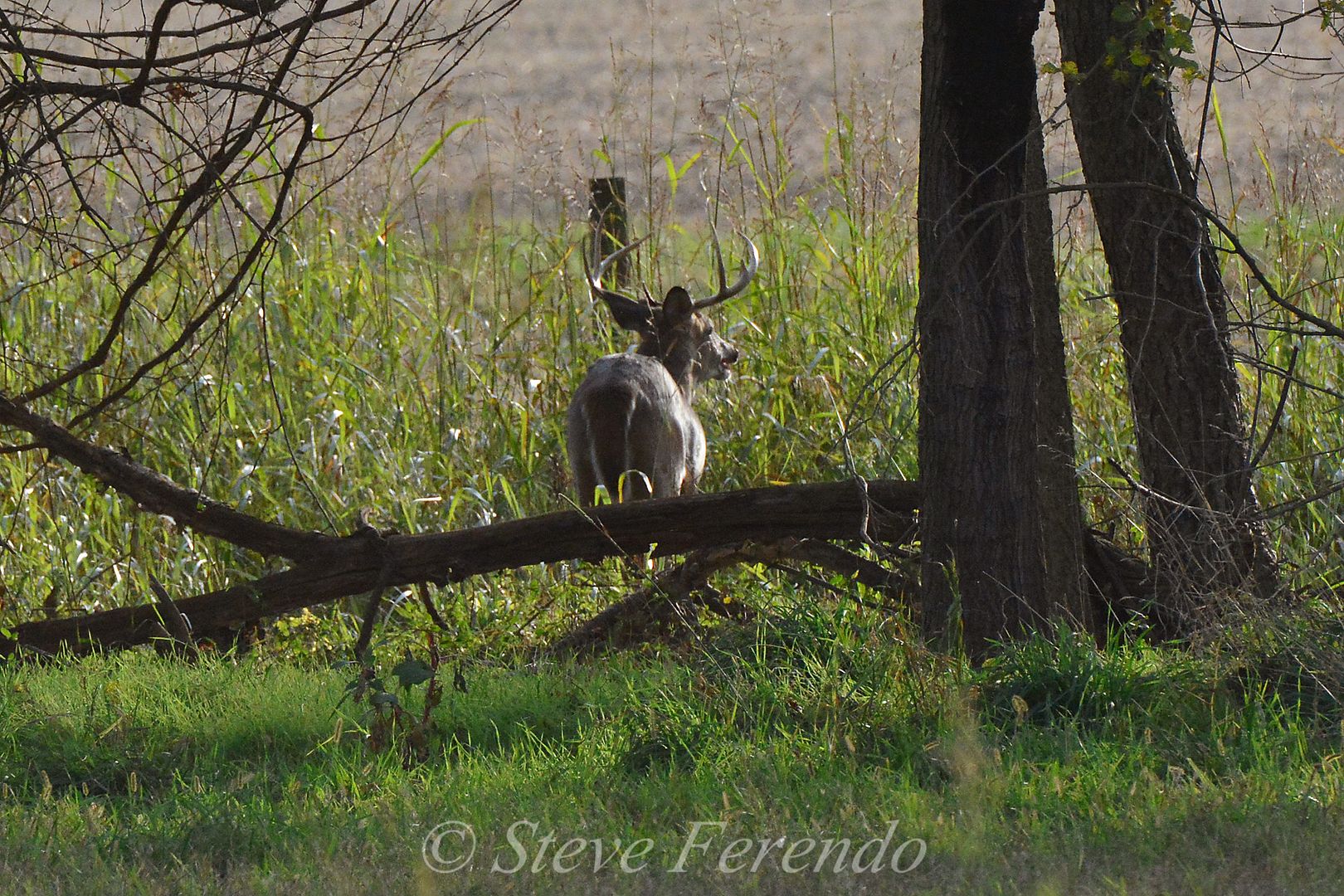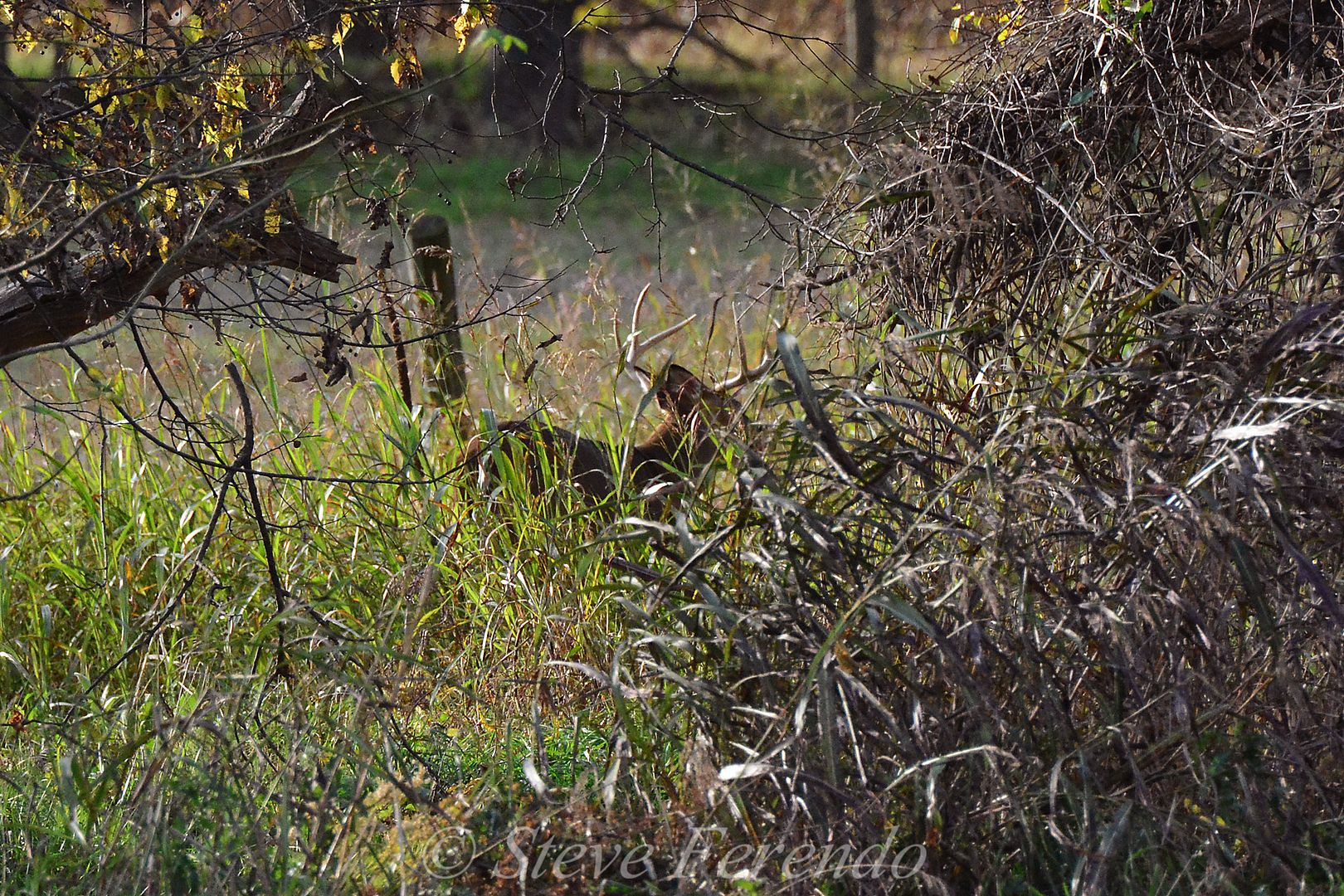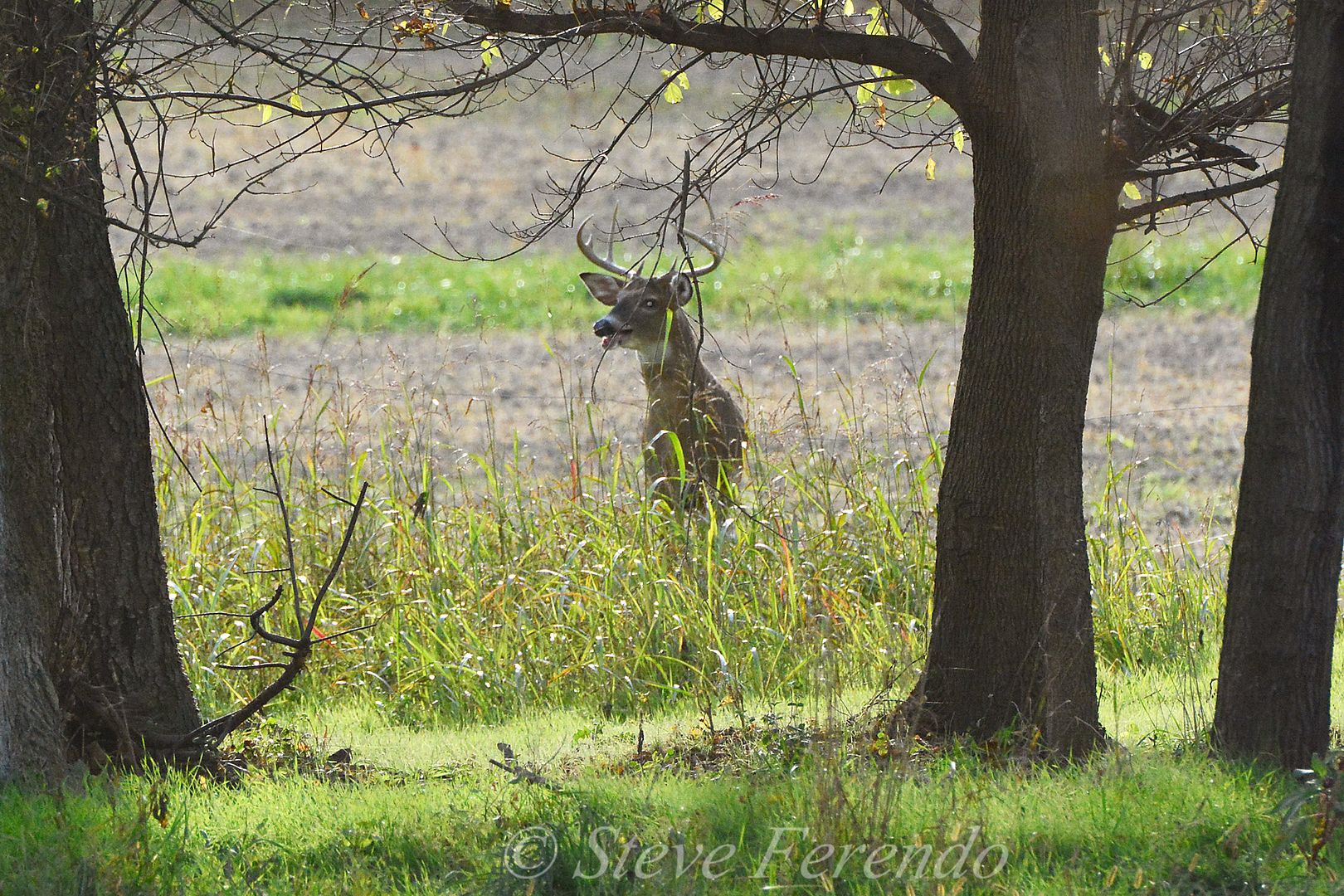 When I came upon this buck he was standing near a doe and he did not seem the least bit bothered that I was only 20 yards from him...
A small movement to the side allowed a less obstructed view...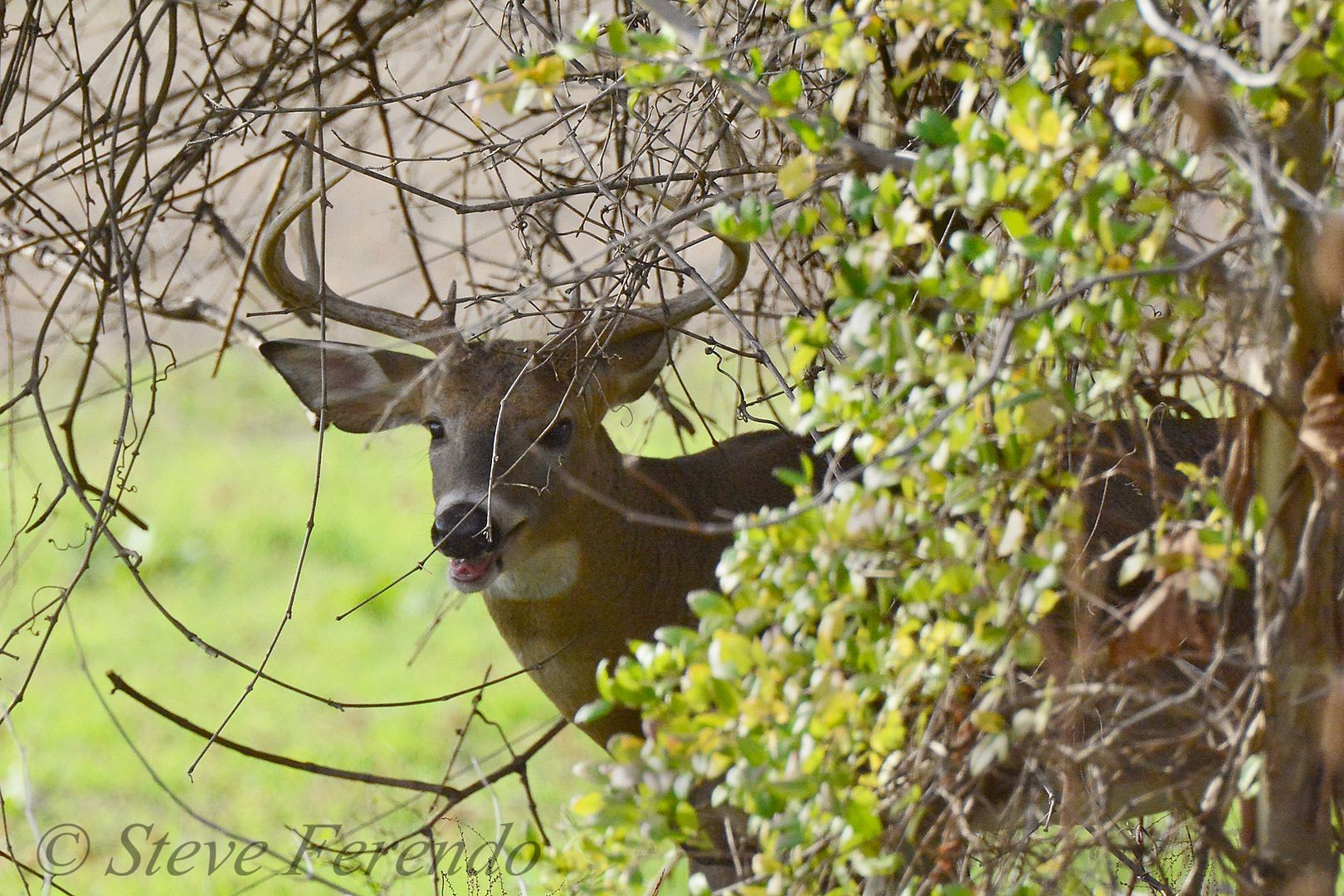 On another day I photographed a different buck checking the air currents for scent...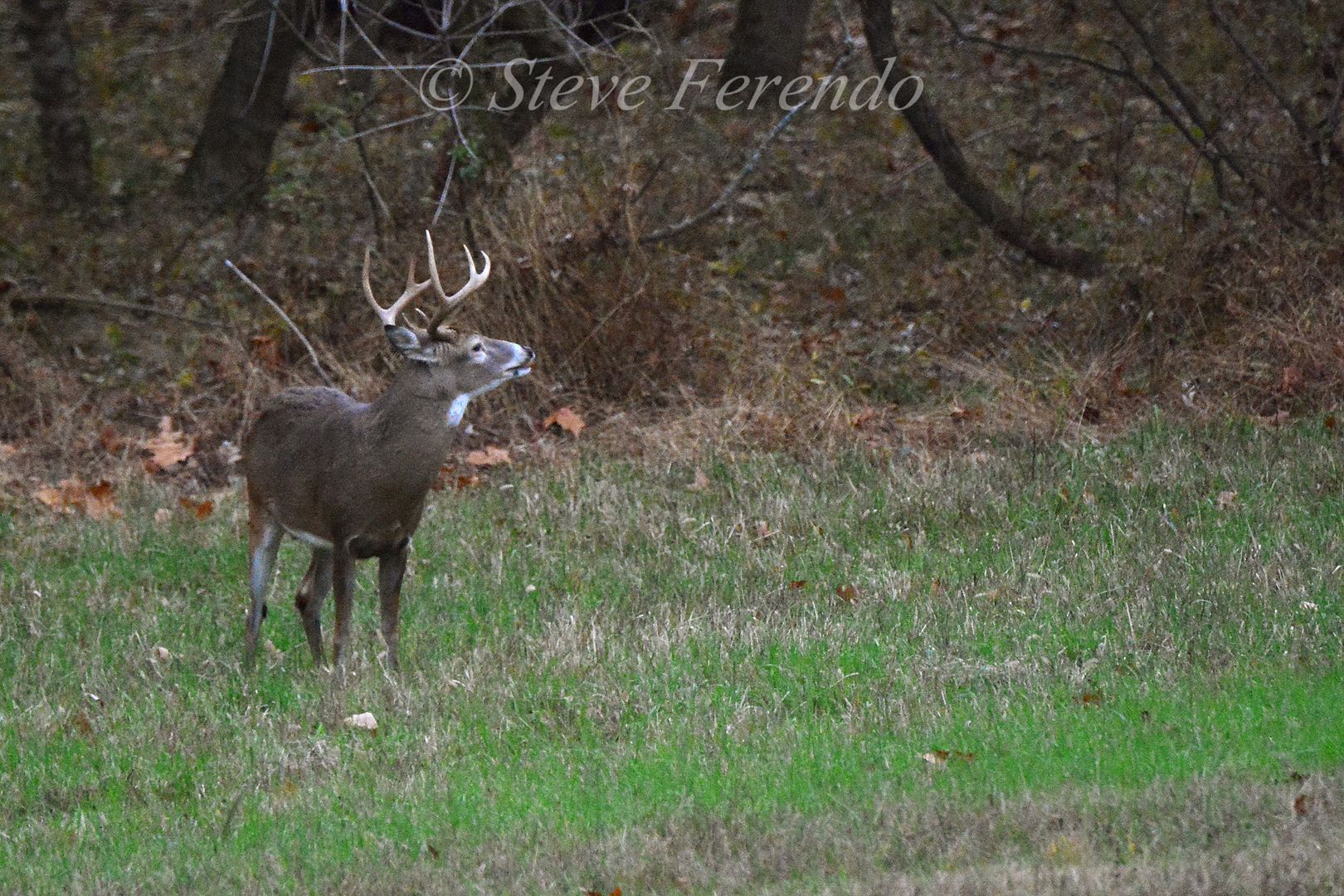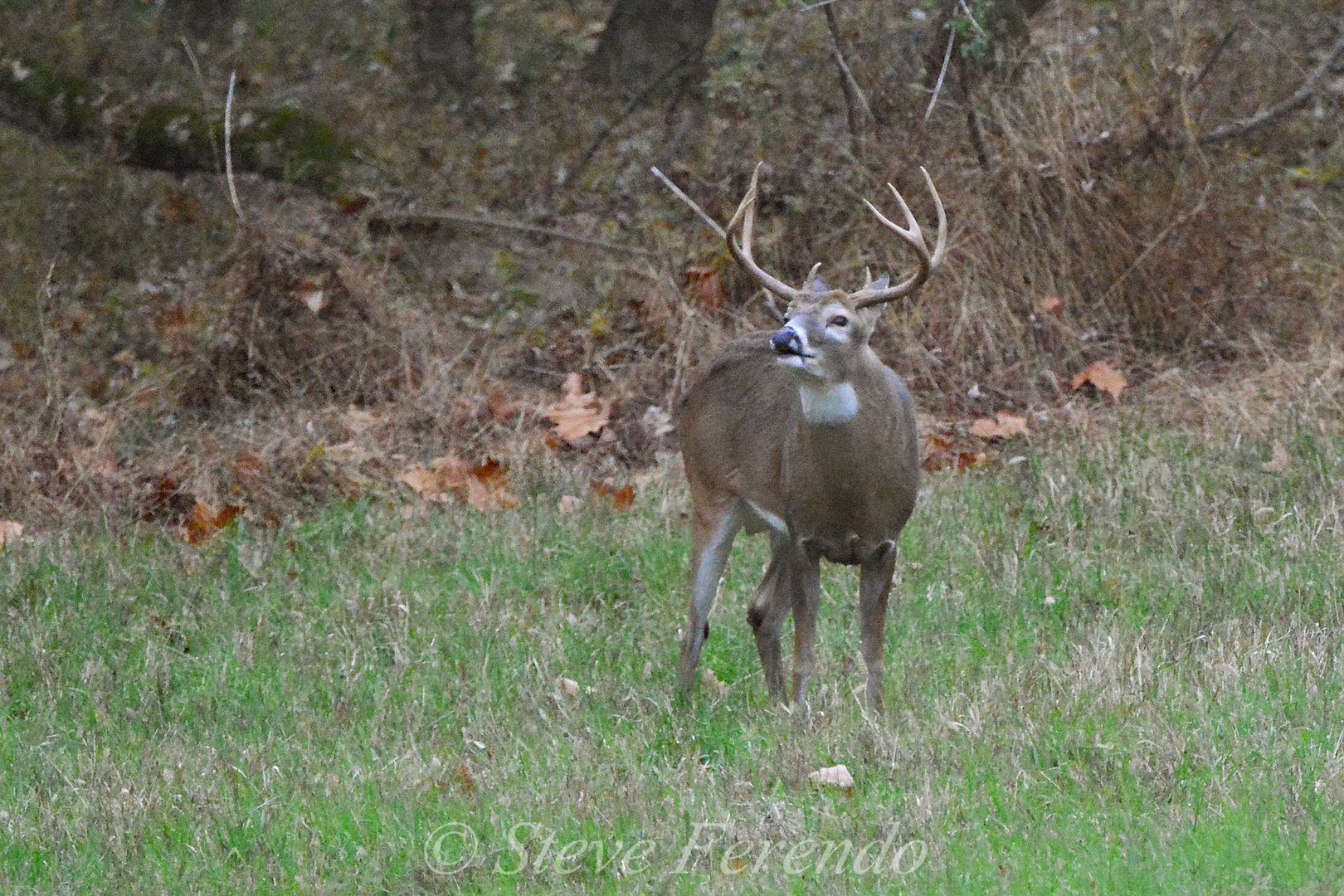 He quickly set out with his nose to the ground in search of a willing doe...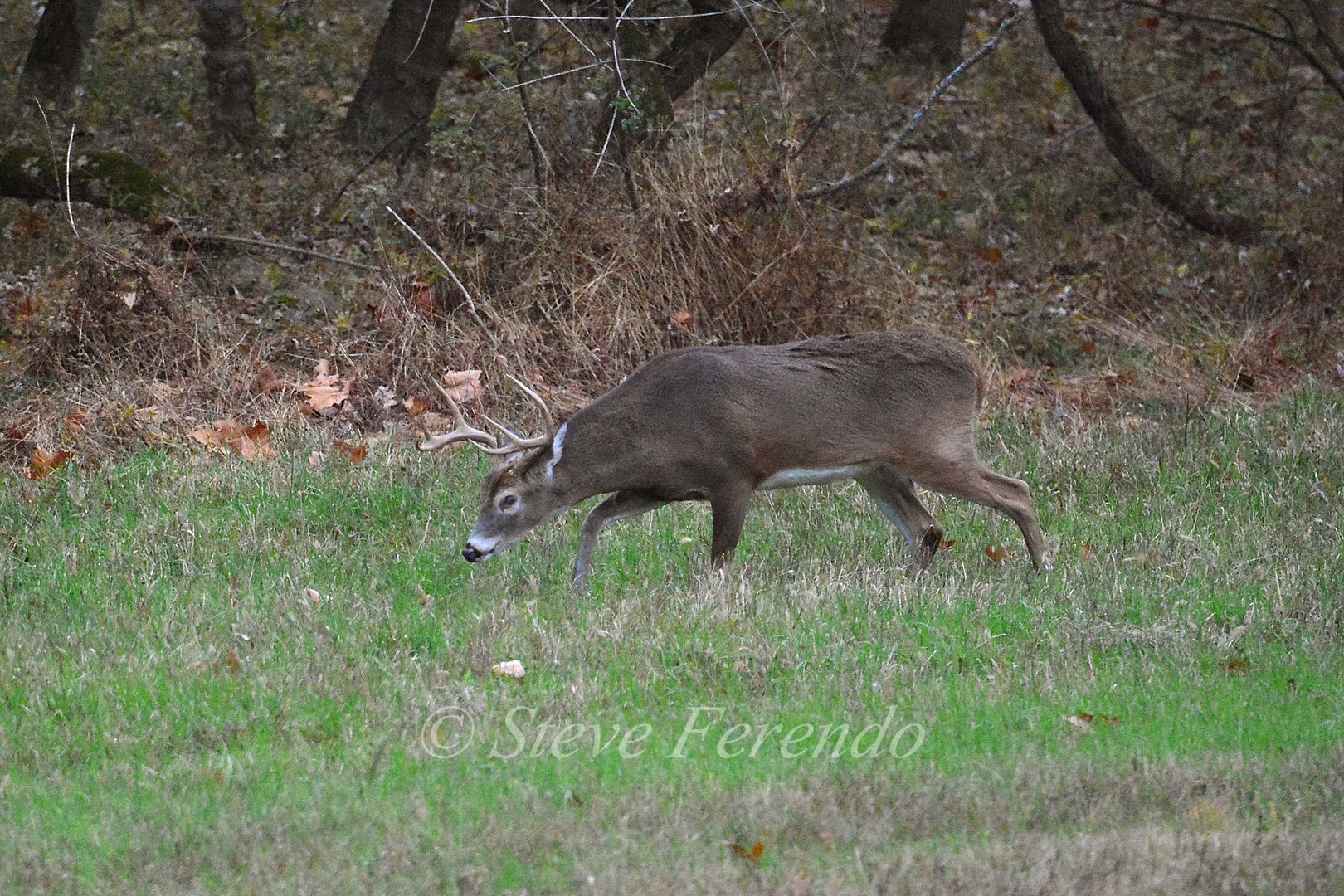 Larger bucks pretty much wander wherever they wish at this time of the year...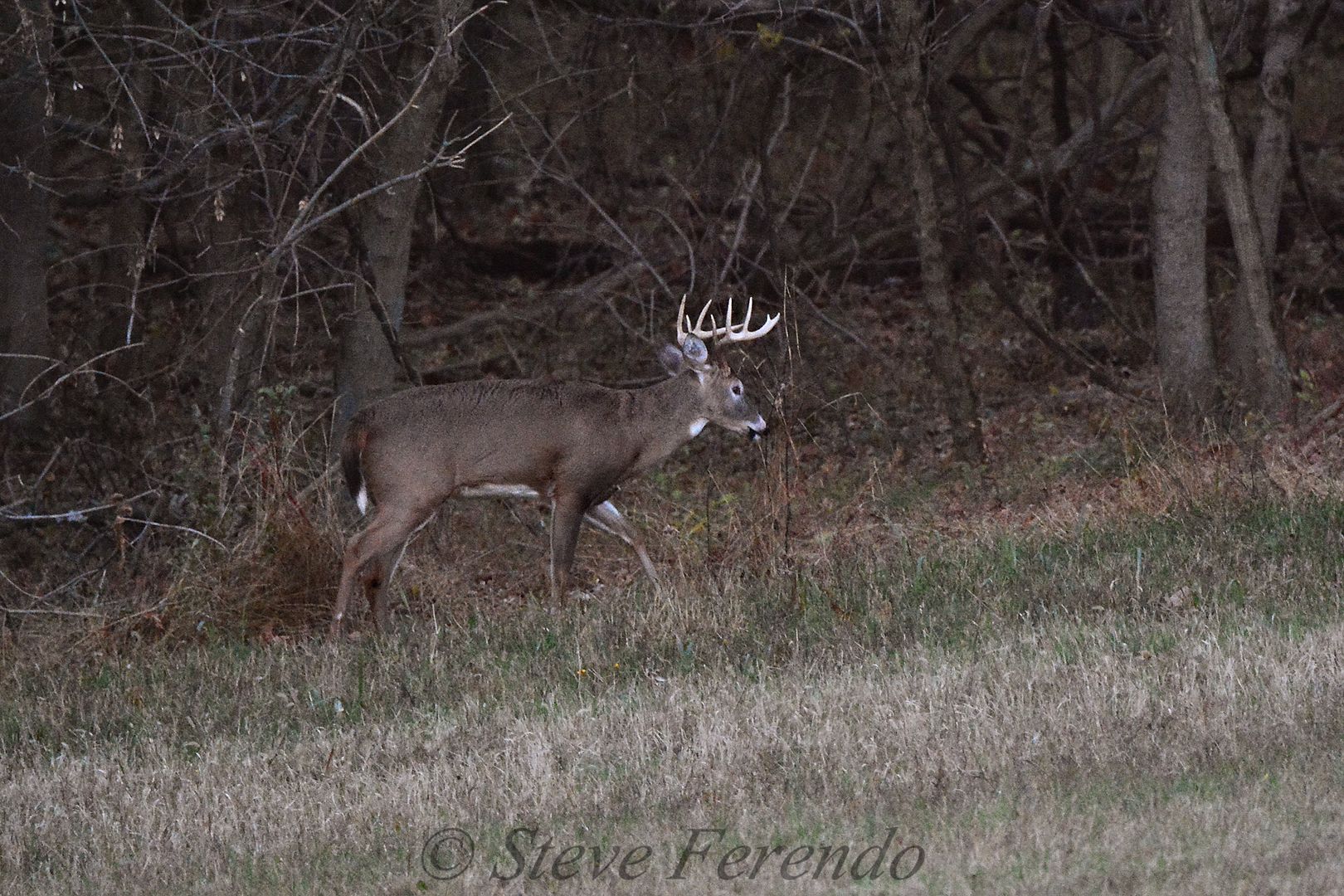 But they don't tolerate the presence of smaller bucks if a doe is nearby...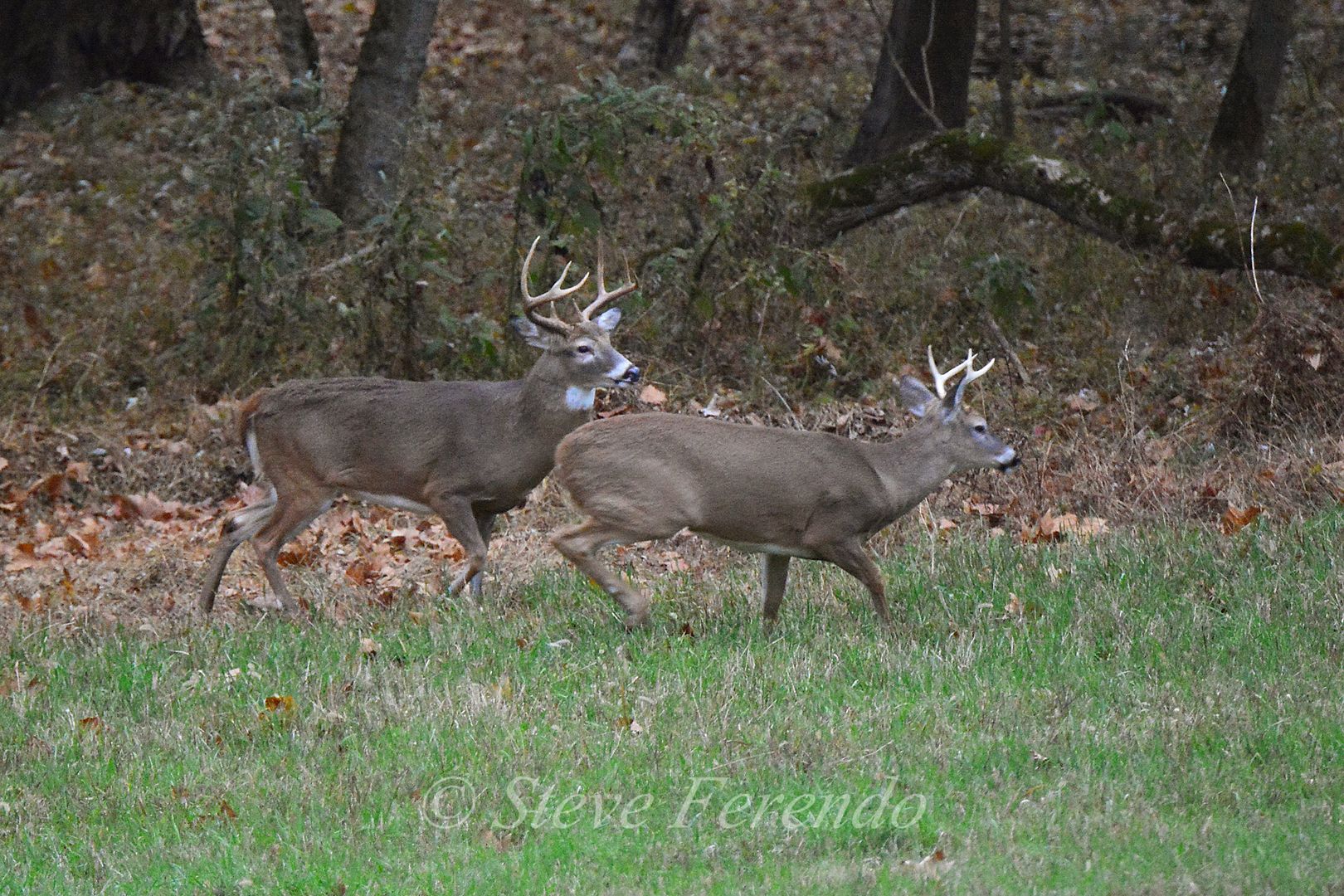 The buck in the next three photos is one of the largest I have seen on the battlefield this year. He is distinctive in that his right antler sports a double main beam; something that I have never seen before on a live deer. Damage to the growing antler tip in March or April can cause the main beam to separate into two shafts, one containing the traditional antler points and another which may or may not have antler points...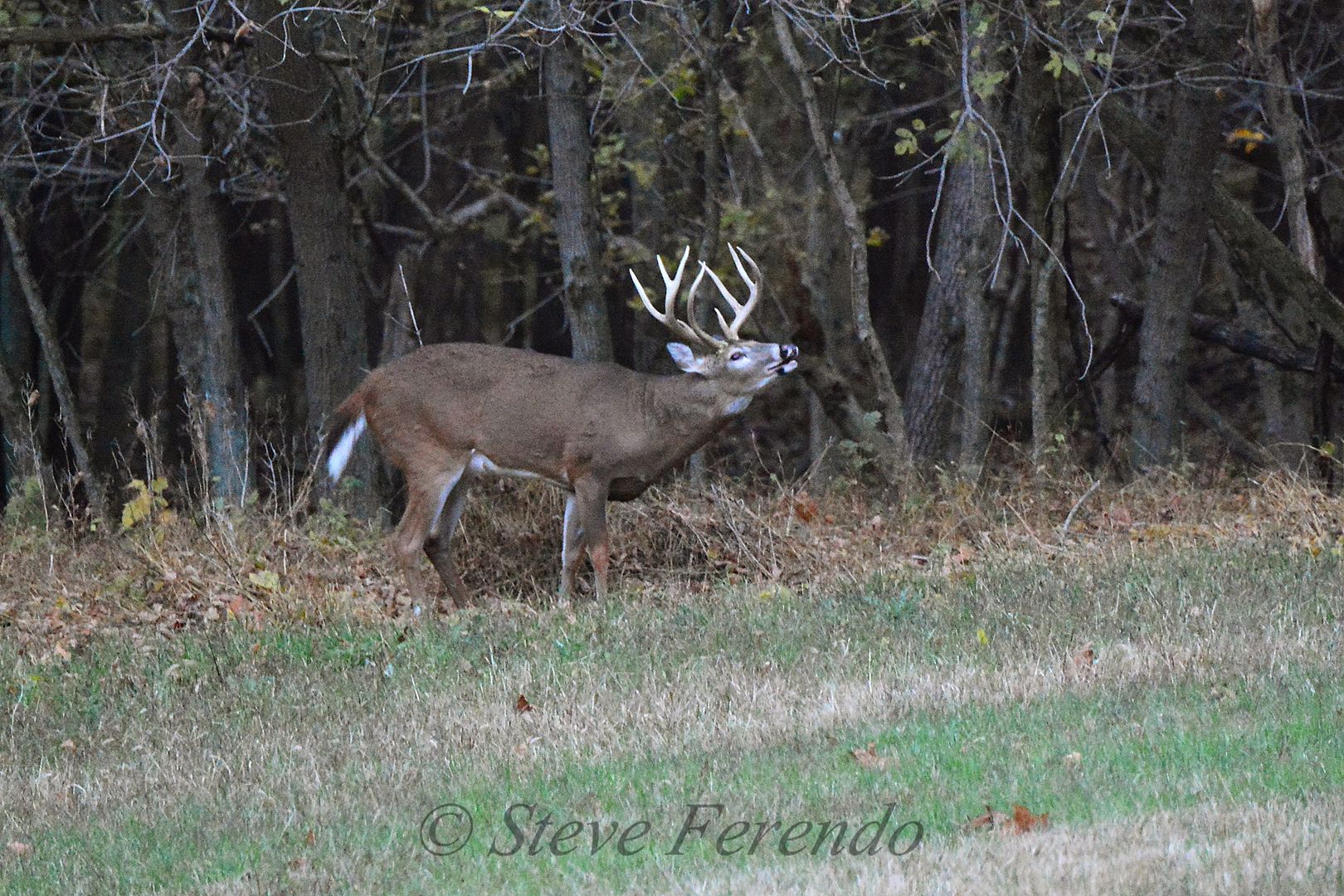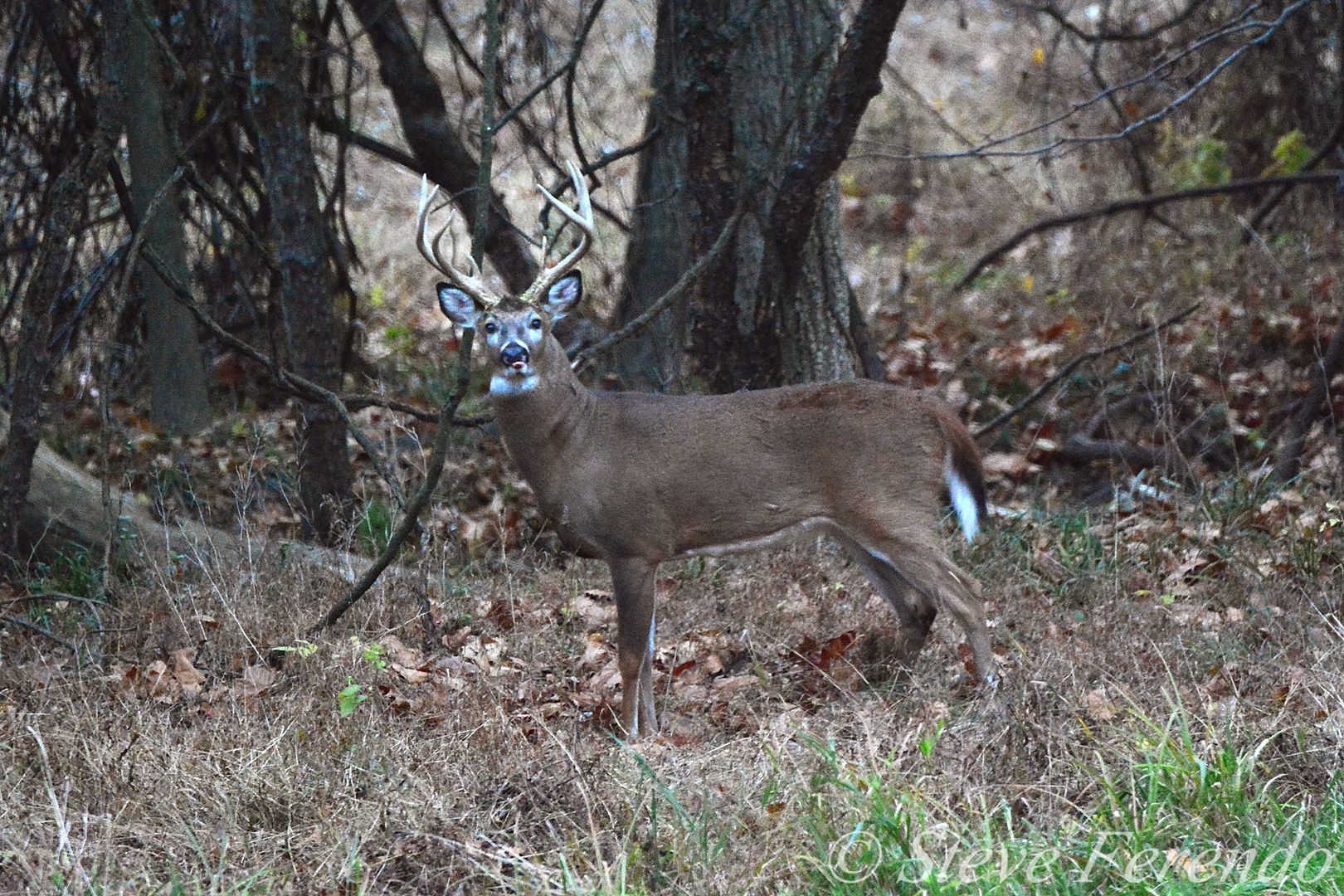 I hope you aren't getting tired of all the deer photos because I am not yet tired of taking them.
Thanks for visiting, be well, and stop back soon.