I have been spending a good bit of time at the battlefield since our return from Wyoming in an attempt to photograph Whitetail Deer.
The large bucks have been staying under cover during daylight hours, probably due to the hot weather our area has been experiencing.
With that being said I will share some of the does and fawns that I was able to photograph...
The steep angle of the setting sun cast rays of a particularly warm hue on this fawn...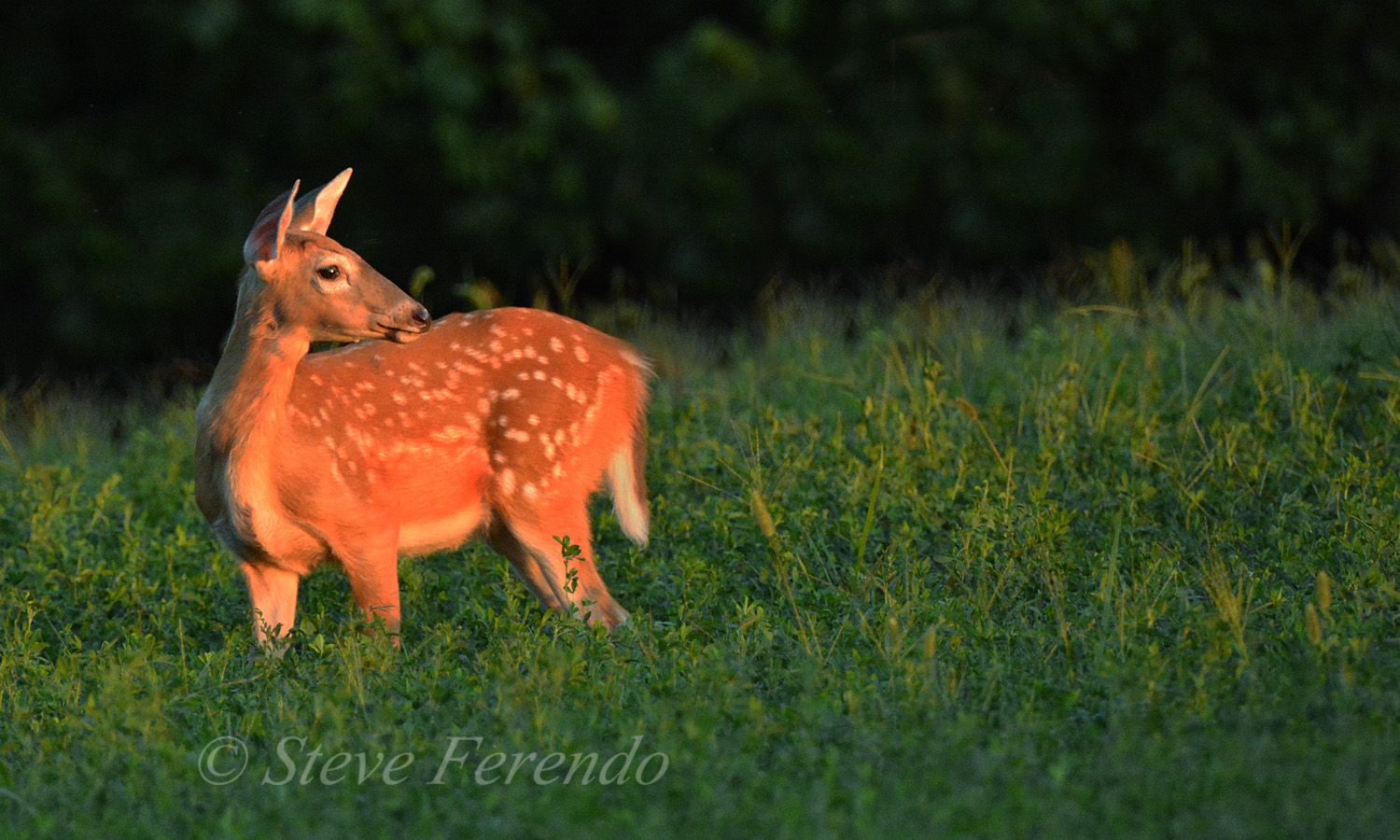 If you enjoy watching deer I would encourage you to visit the battlefield as many times as possible before the sharpshooting plan goes into effect later this year...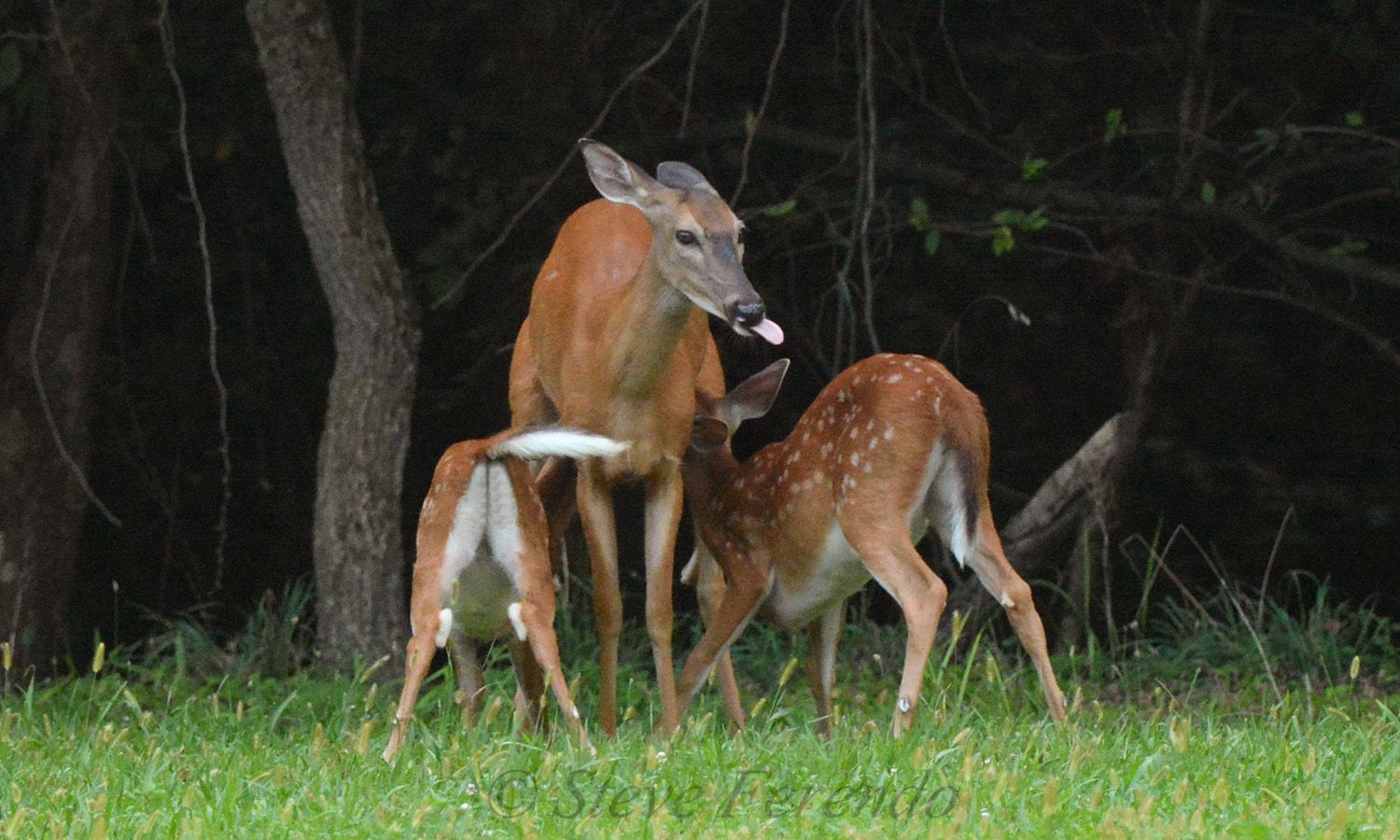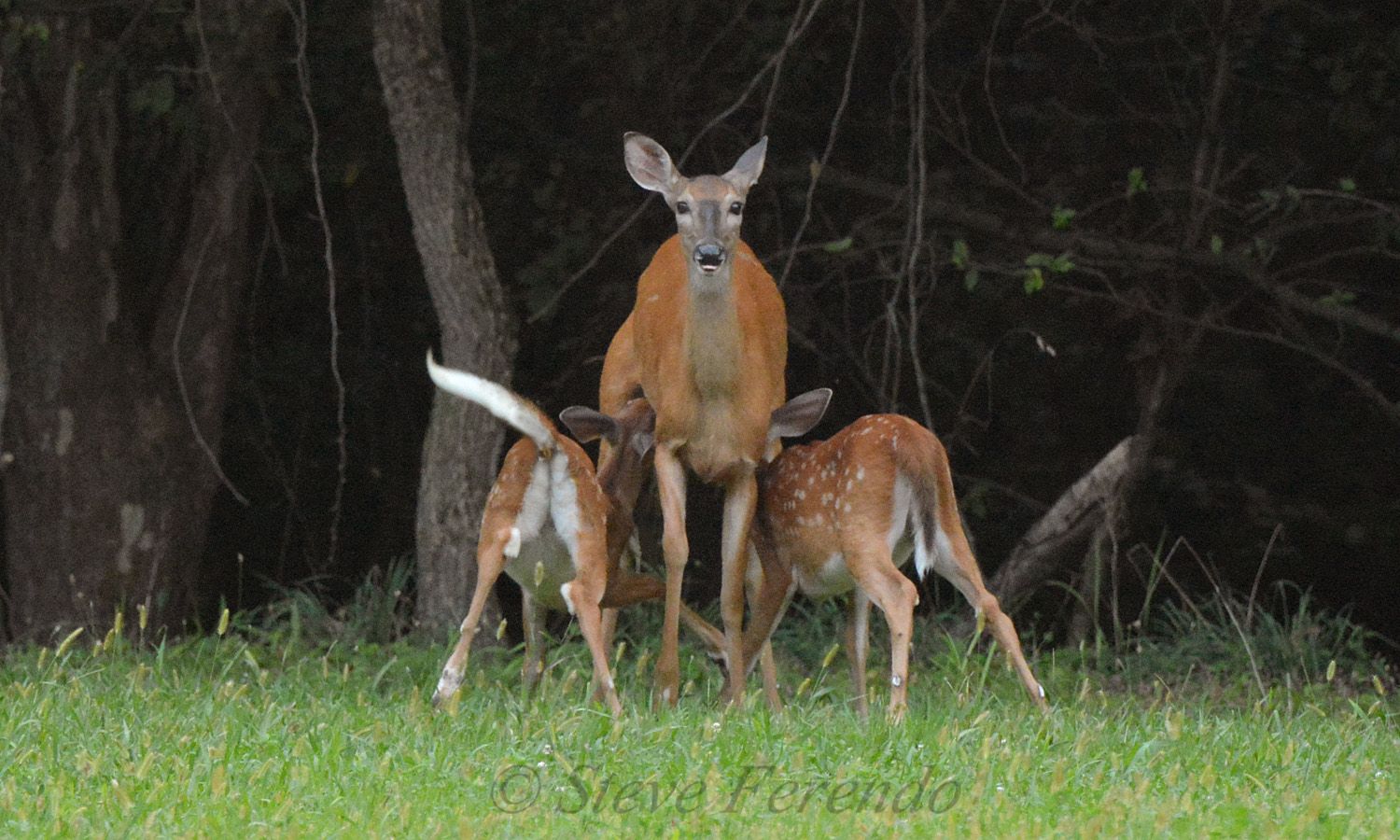 There is no doubt that all of the deer pictured here will fall victim to the government's sharpshooters when the plan is put into effect. Piles of corn will be used to lure the unsuspecting animals to a location where riflemen, armed with silenced weapons and night vision optics, will lay waste to hundreds of them.
The National Park Service (NPS) estimates that there are 175 deer per square mile on the Monocacy Battlefield. The NPS's desired number is 15-20.
This doe seemed to be running for the sheer joy of being alive...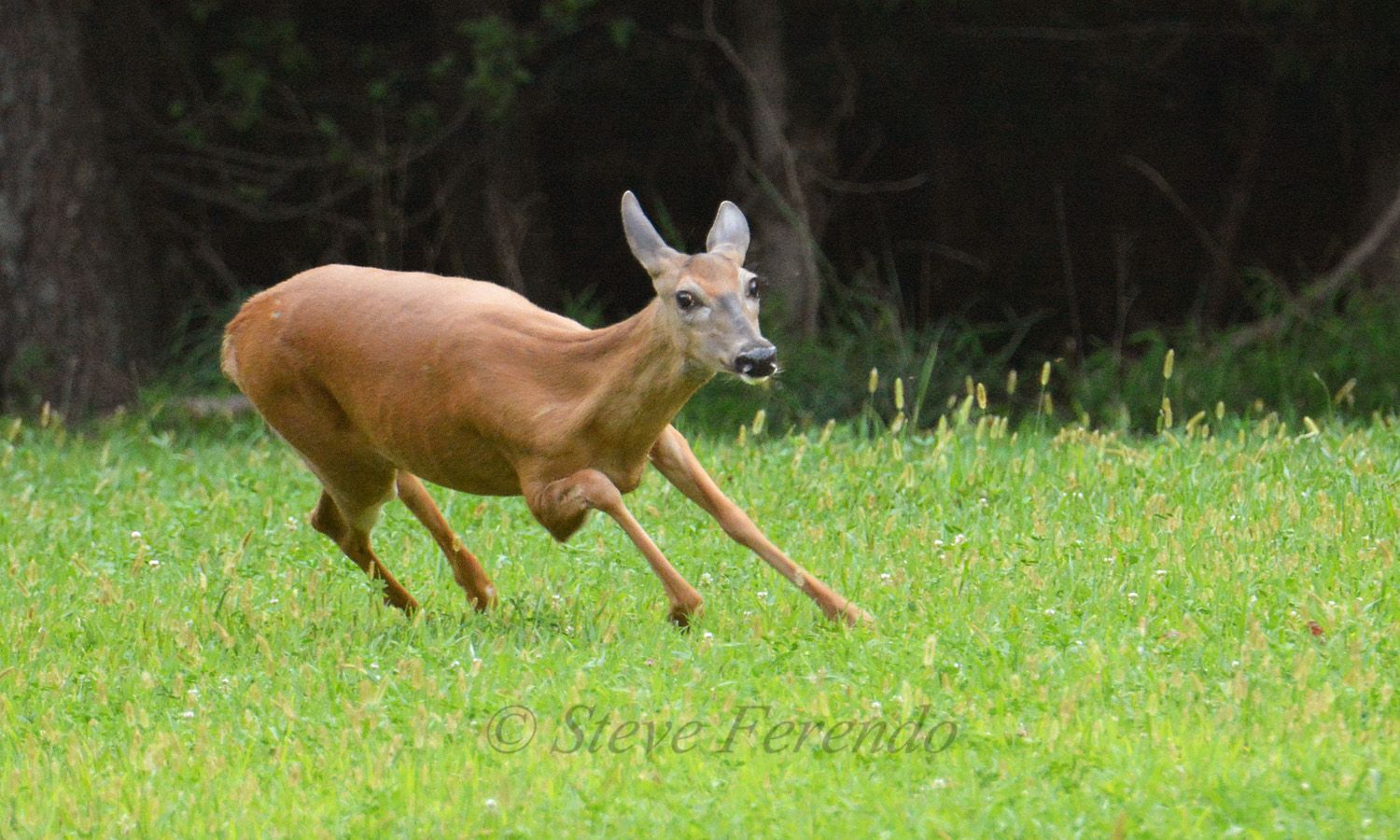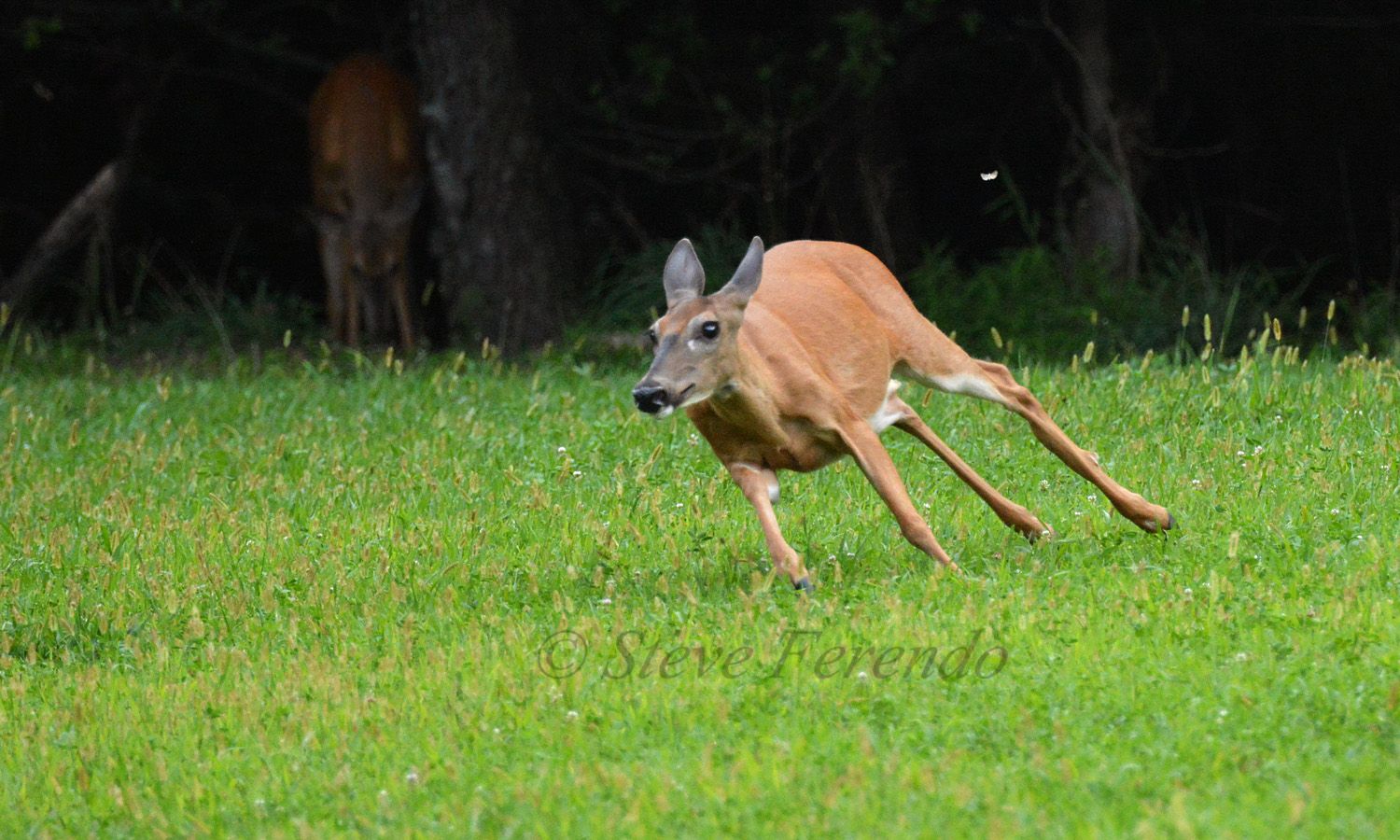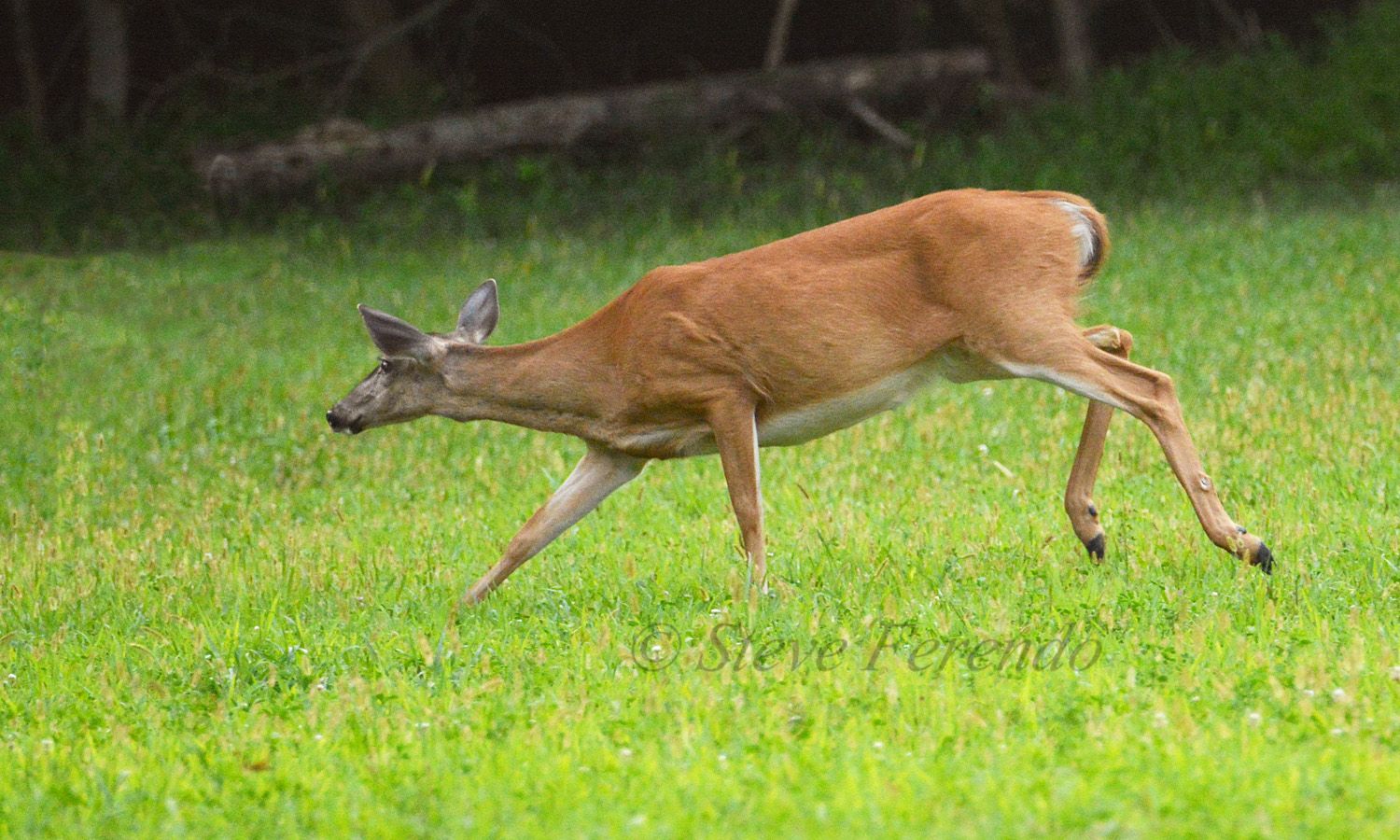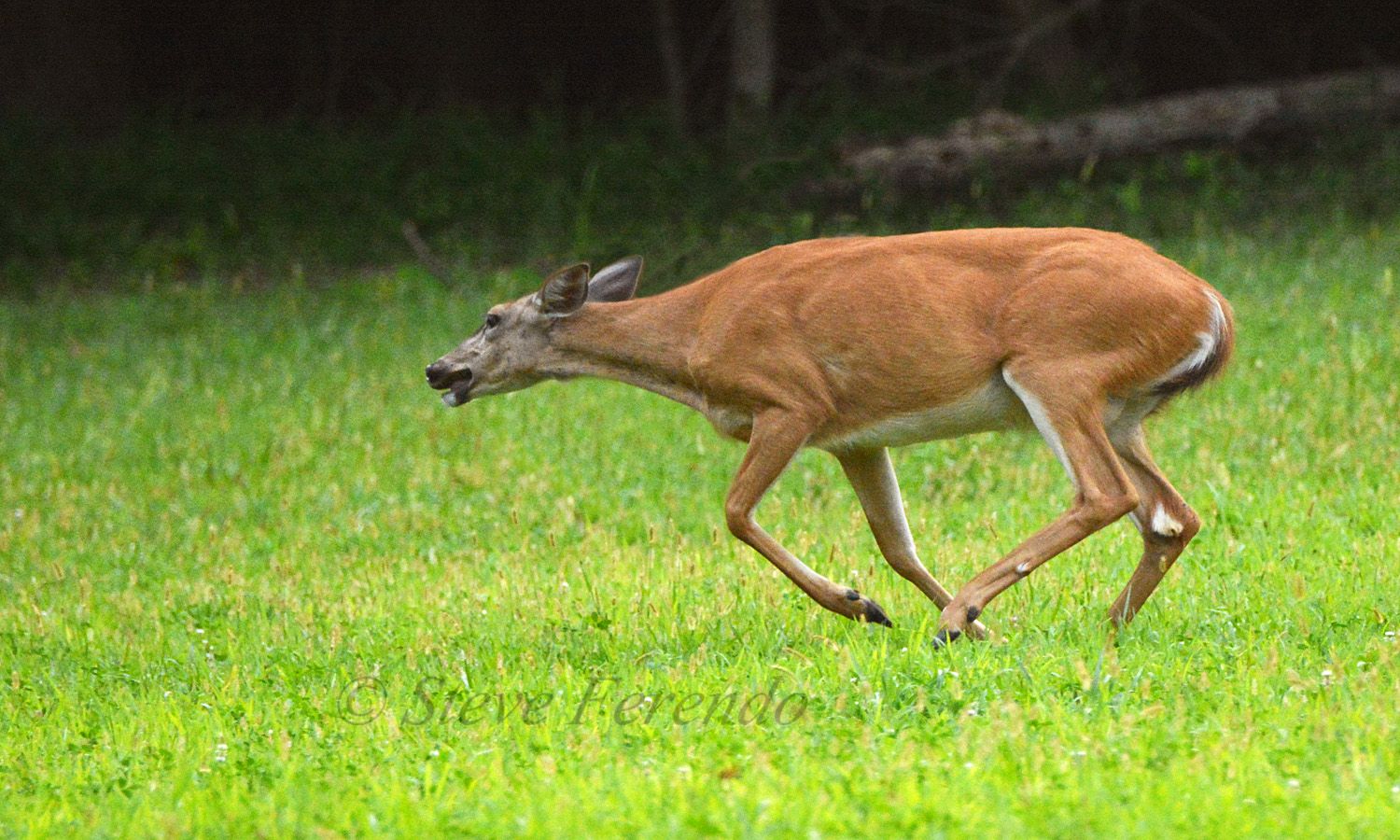 There are at least two piebald deer at the battlefield this year...
Most of these animals can bee seen at the Worthington Farm area just off Baker Valley Road...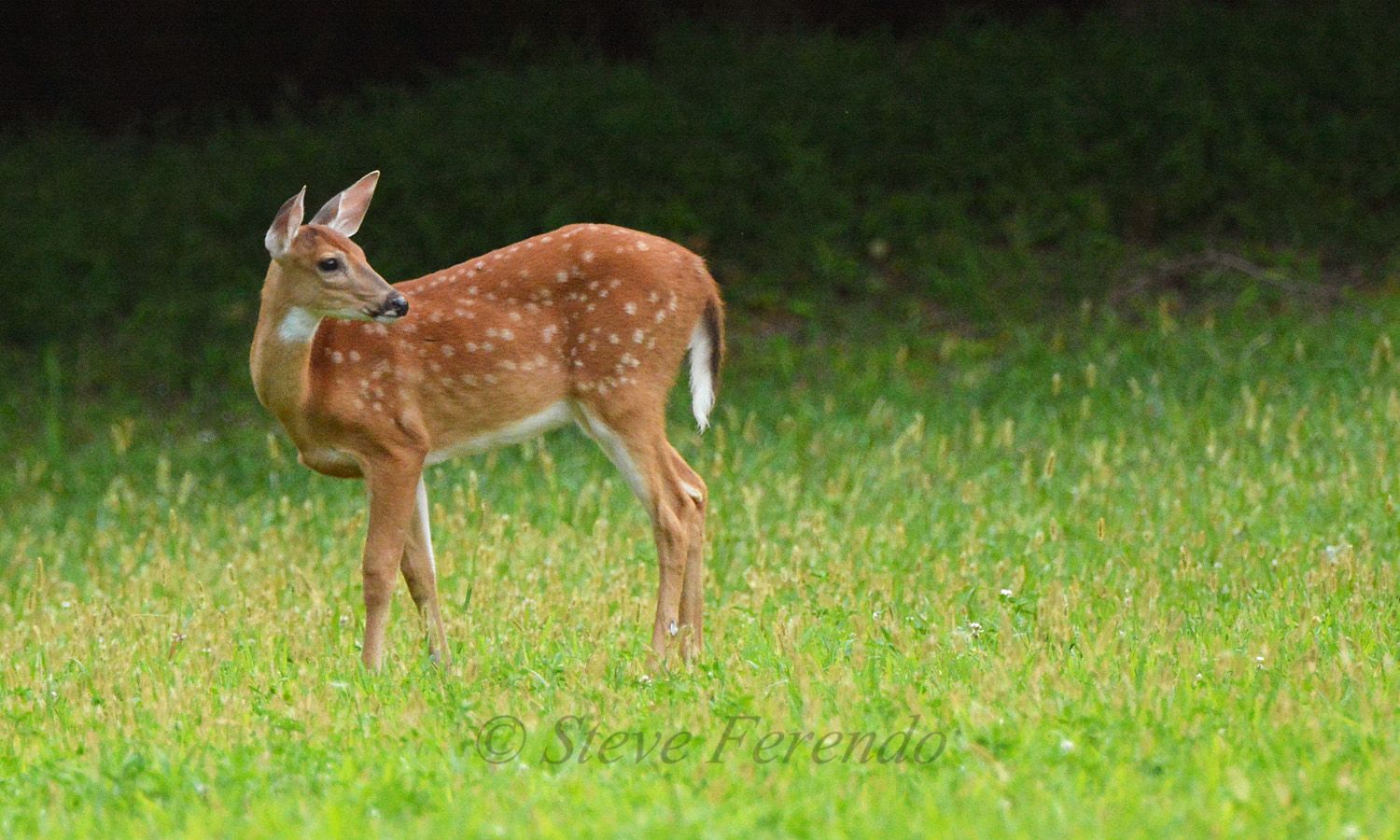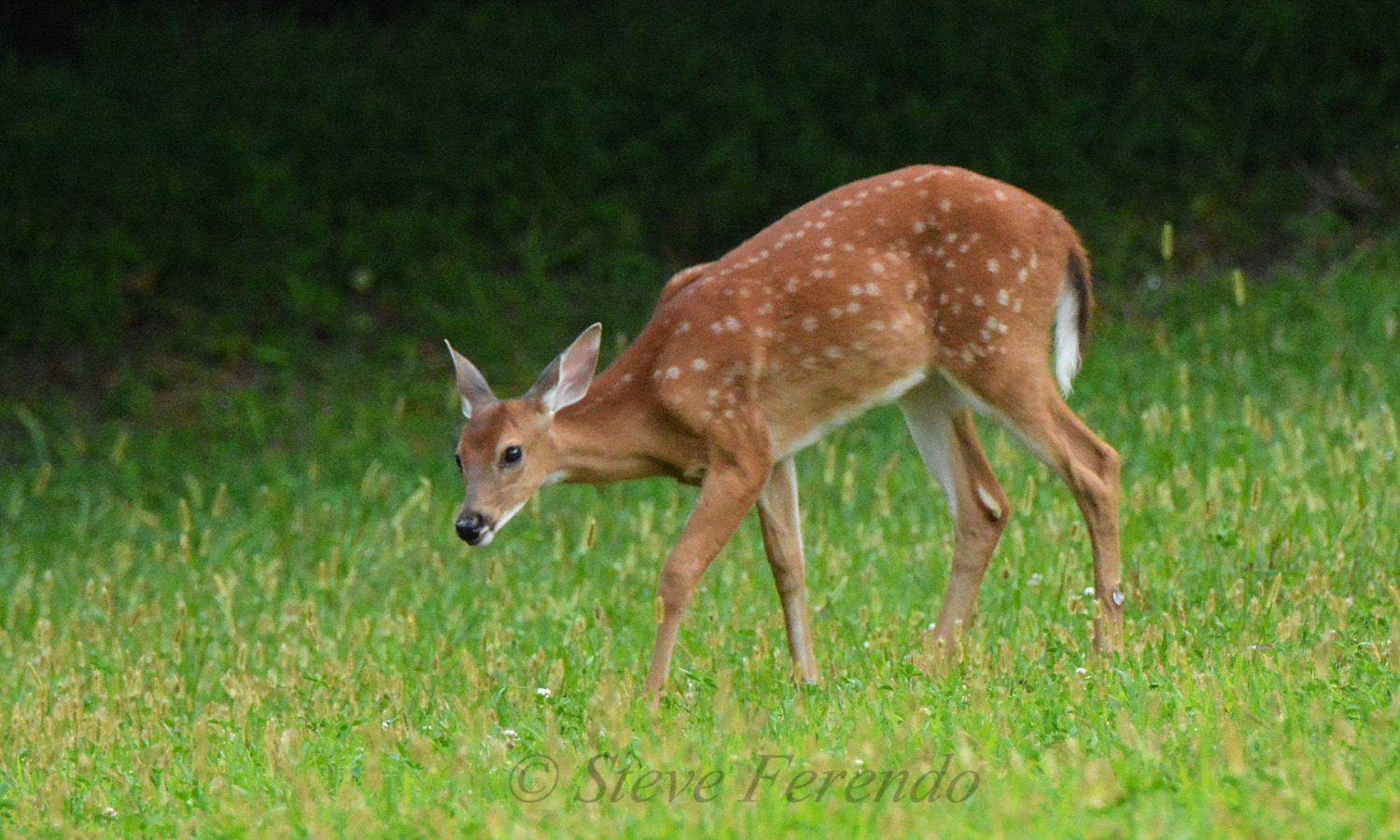 Thanks for visiting, and don't forget to visit the battlefield while there are still deer to be seen.