Rocky Mountain Bighorn Sheep inhabit the mountains from Canada down to New Mexico. Fortunately, they can been seen in several locations in Yellowstone N.P. if one is lucky.
Most of the photos below were taken on the road from Gardner, Montana to Mammoth Hot Springs. One should use pullouts to view the animals because the road is steep and winding. The first photo represents approximately how the sheep would appear to the naked eye from the road...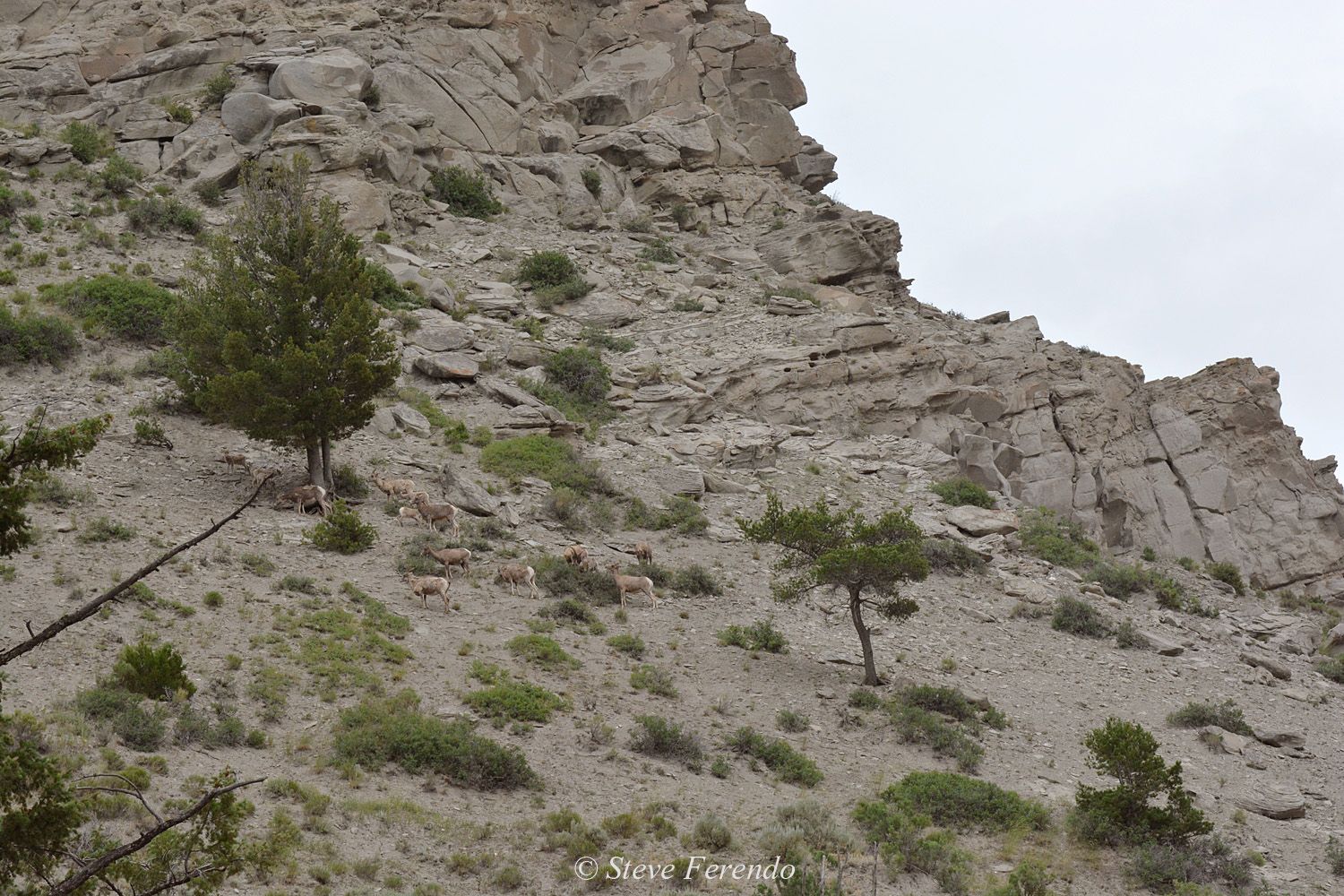 The next photos were taken with the lens set on 400mm to provide maximum magnification...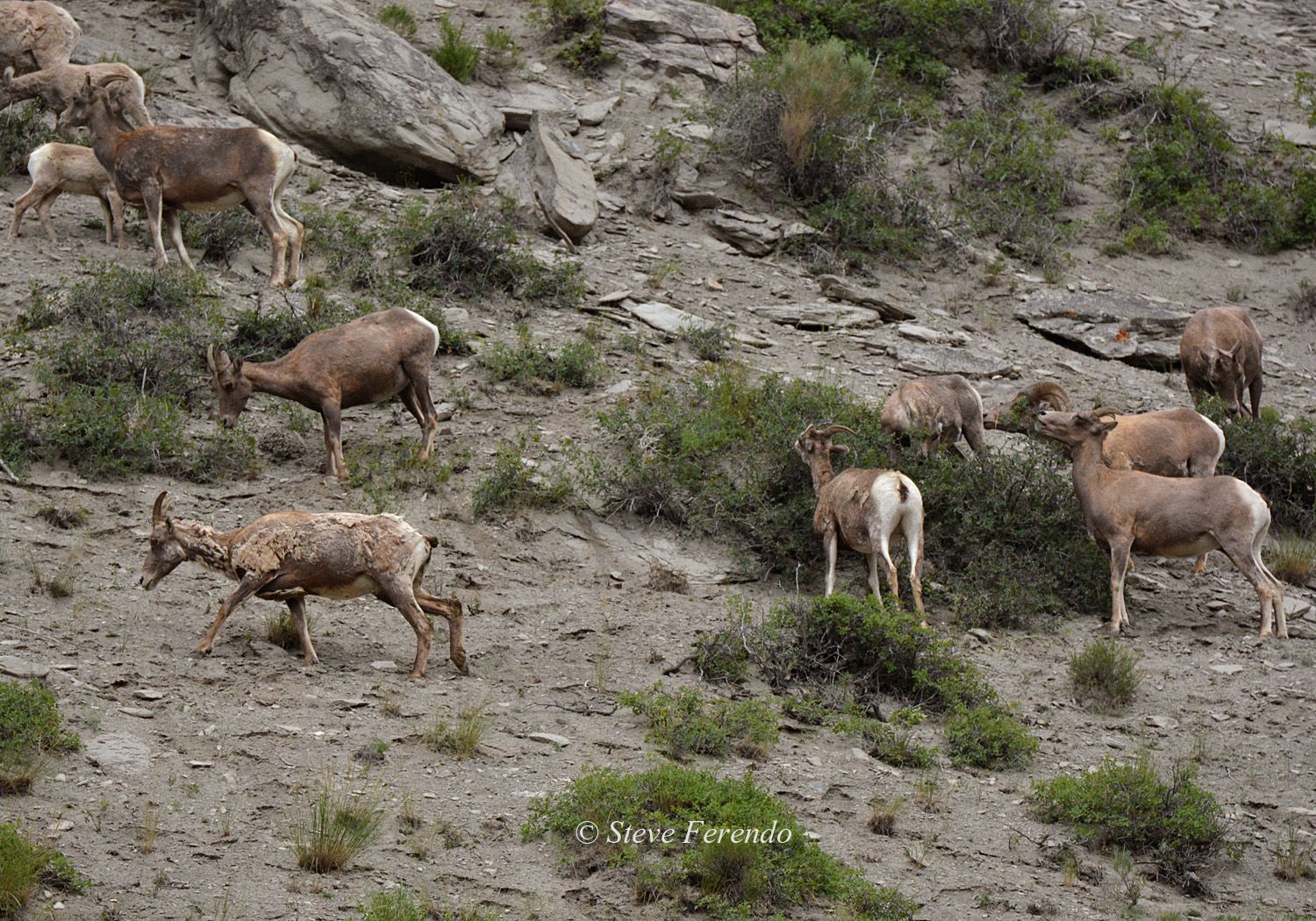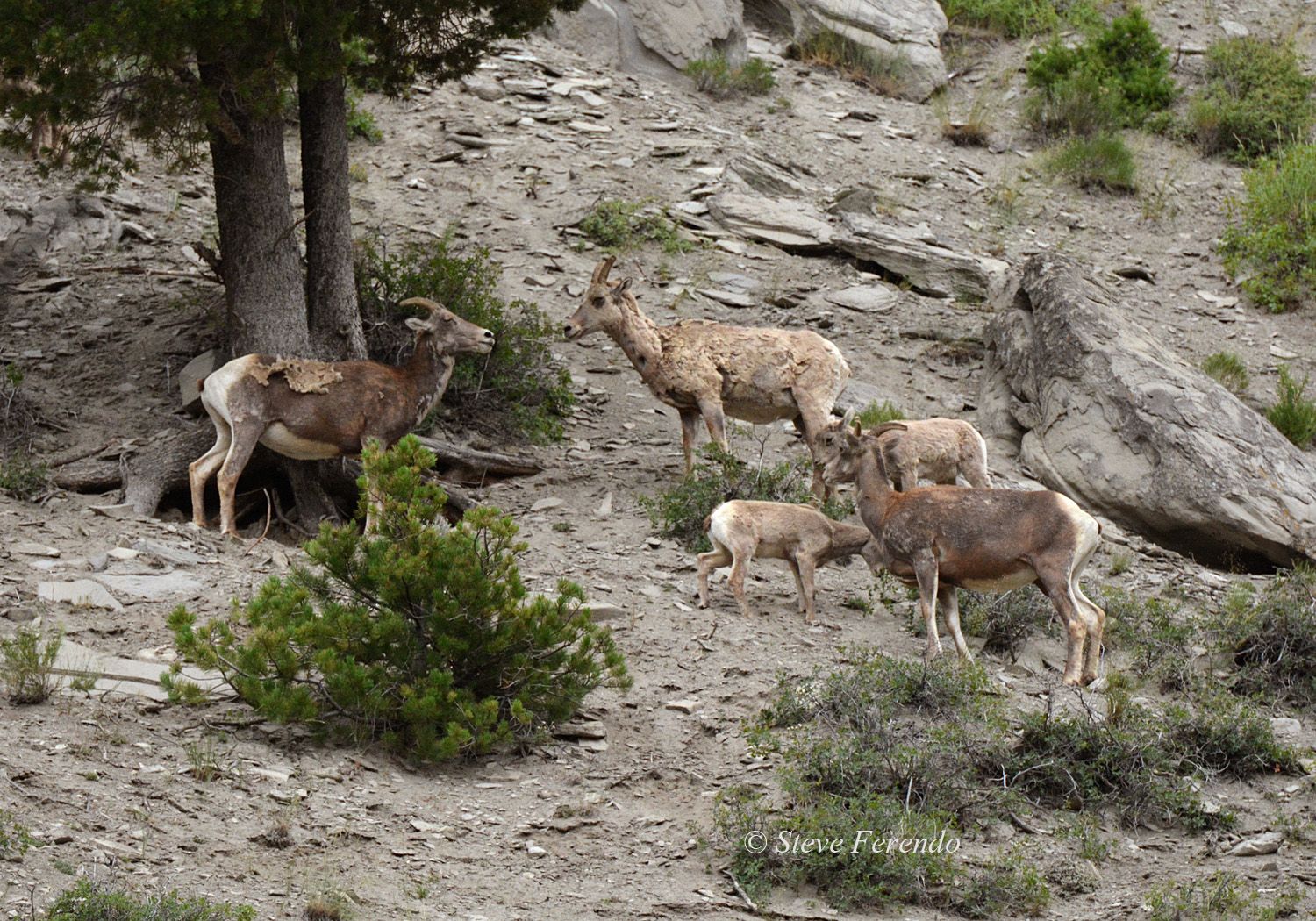 Bighorn sheep live in social groups consisting of ewes (females) and their young. The rams (males) are solitary, or sometimes seen in bachelor groups...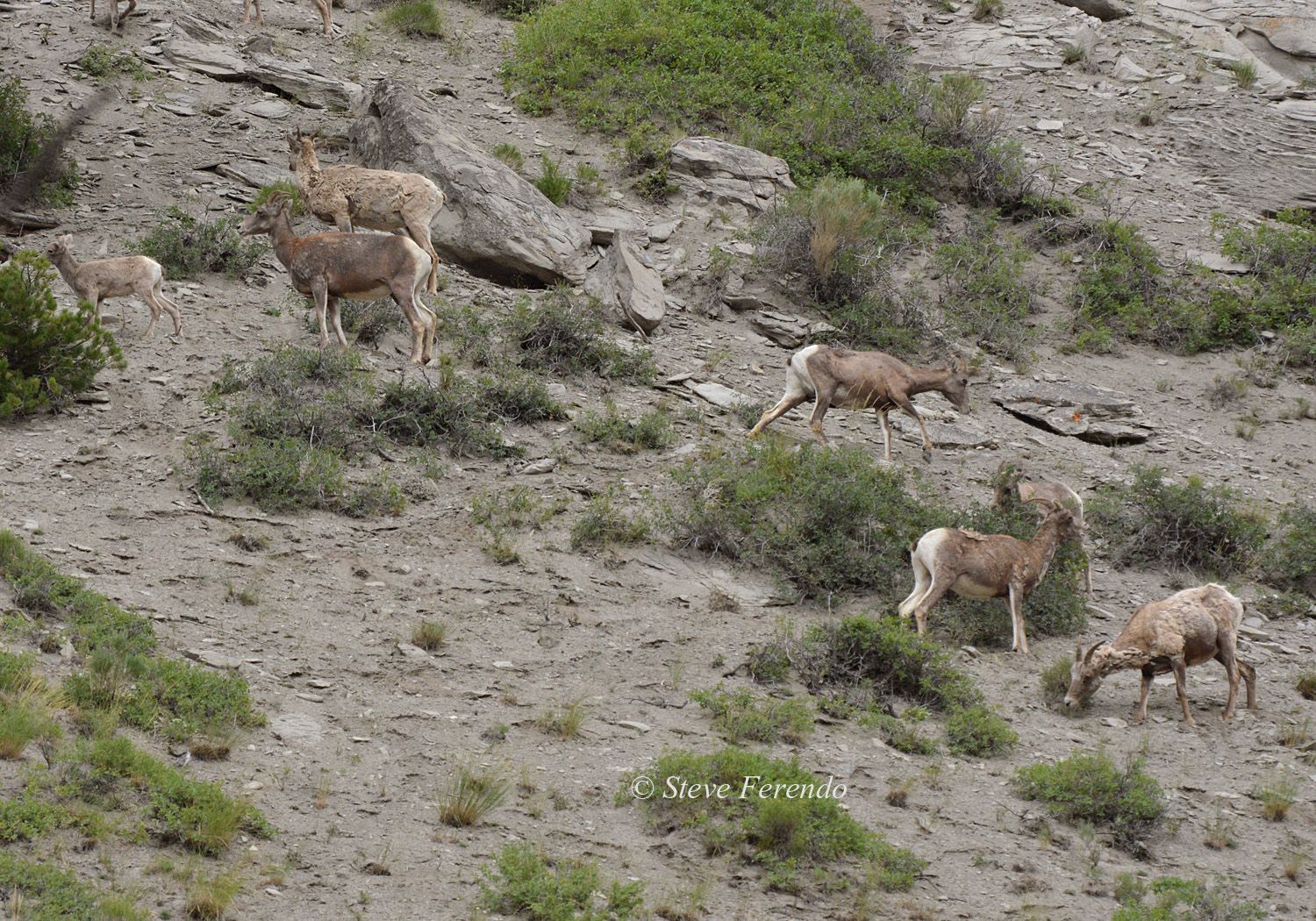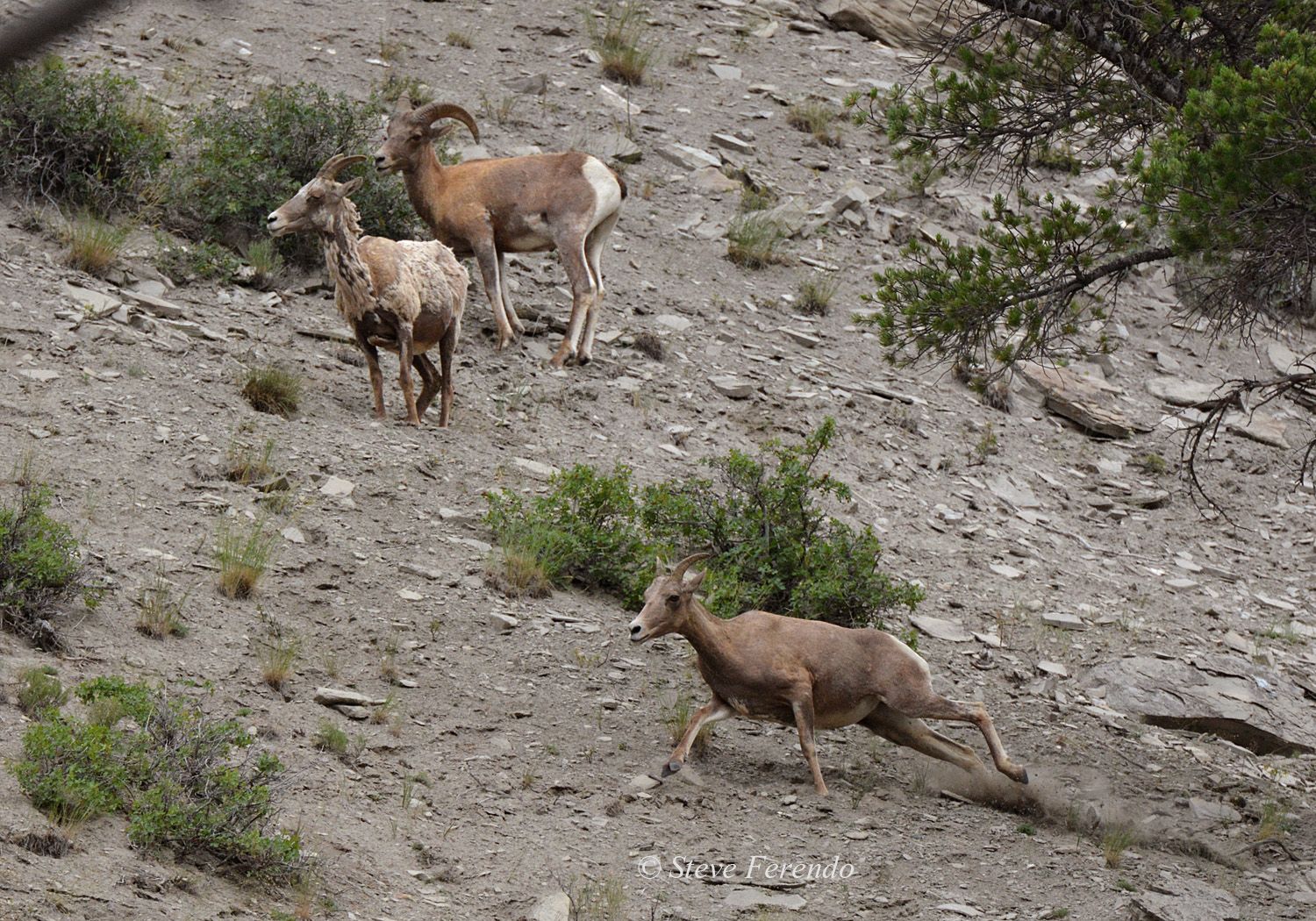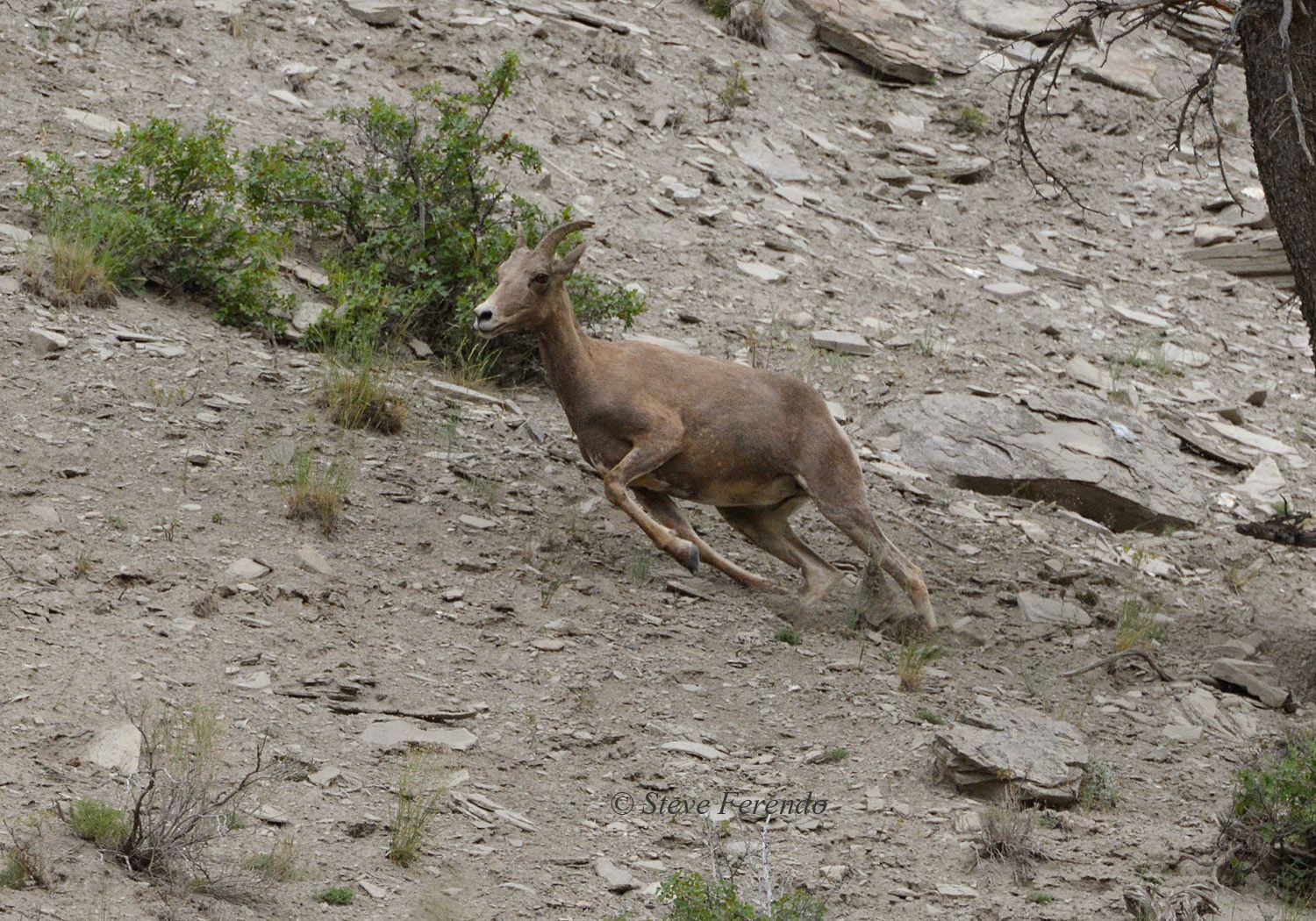 Ewes give birth each spring on secluded ledges that provide shelter from predators such as coyotes, wolves, and mountain lions...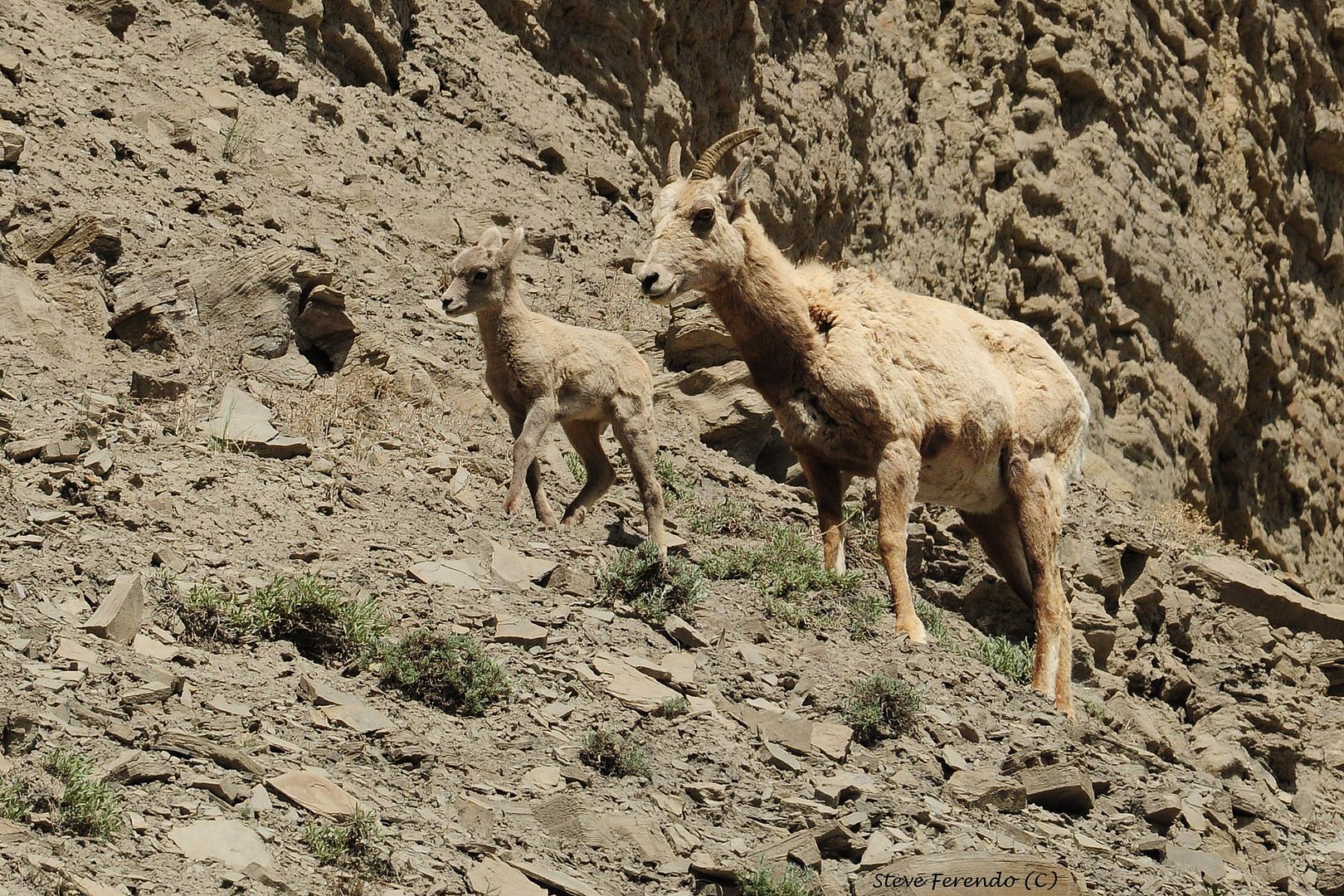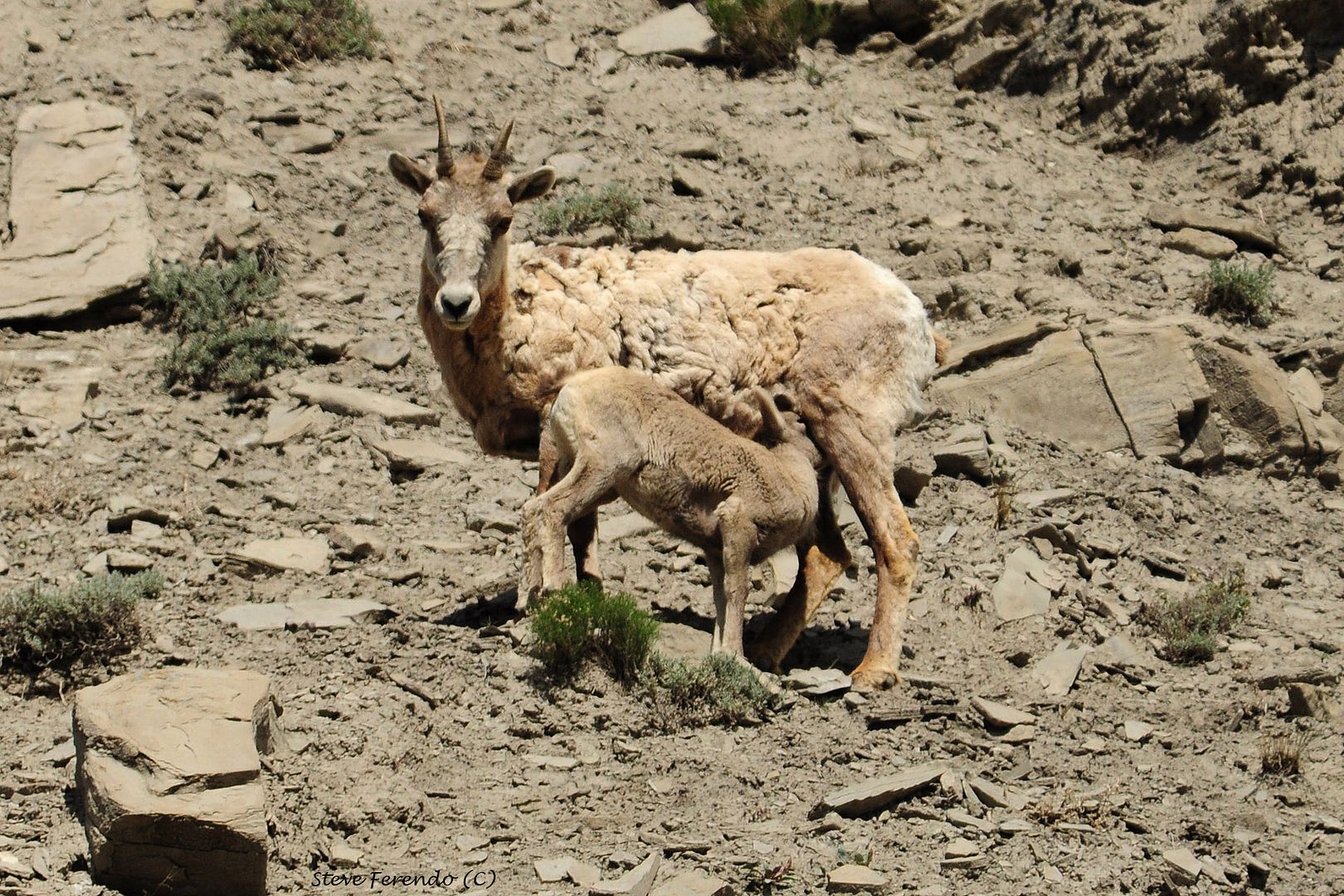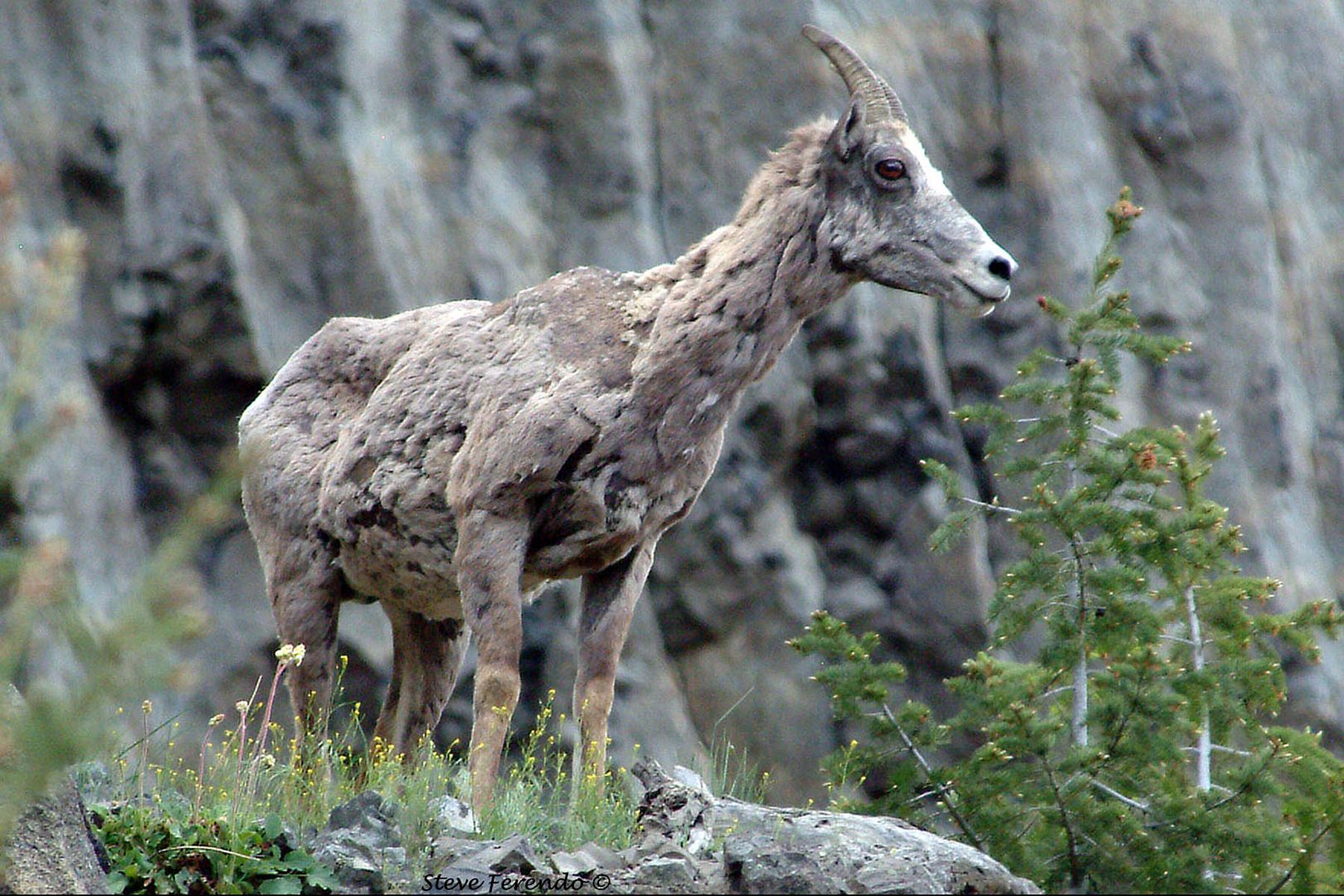 The ram shown below was photographed during a previous visit near the Yellowstone River picnic area, not far from the Tower-Roosevelt junction...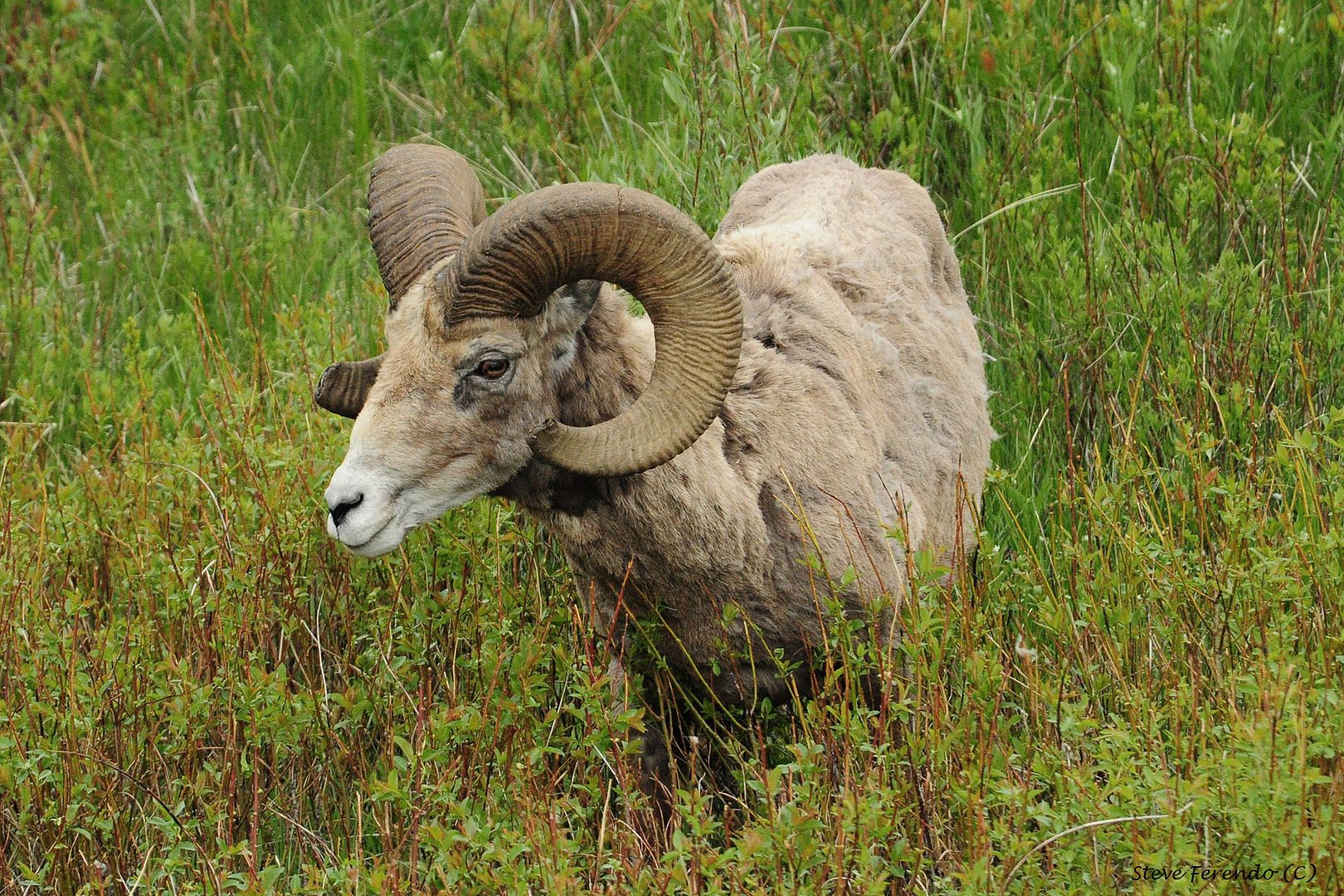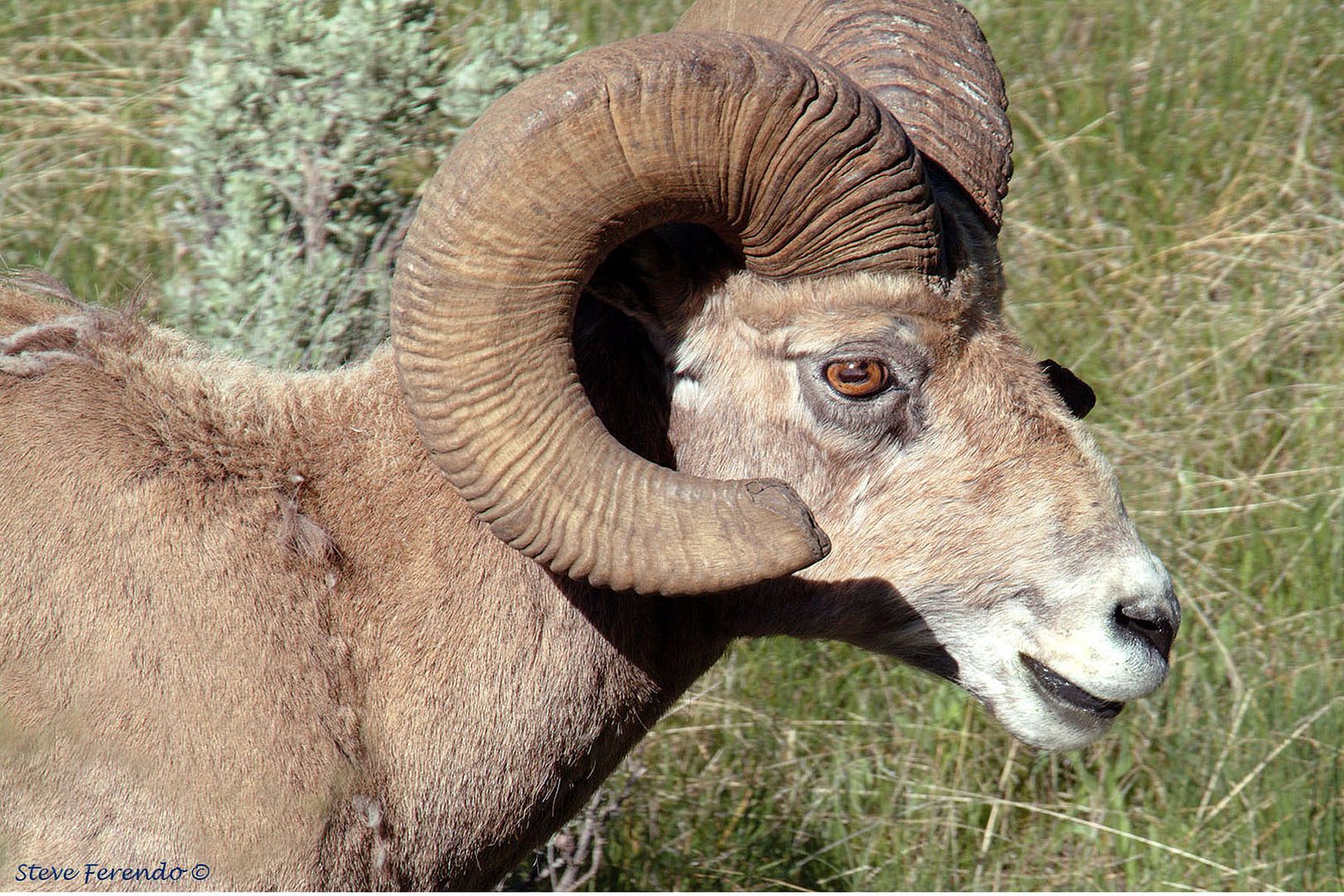 Thanks for visiting, be well, and stop back soon.