I wanted to share some information about visiting Cades Code because we had some surprises while there. First, if you intend to stay in the campground you should be aware that there are no electrical or water hookups. One can get water from the restroom for cooking, washing, drinking, etc. There are no showers provided in the campground for visitors.
Not all areas of the campground allow generators. If you plan on using one, make sure your site is in the correct area of the campground.
Plan ahead for meals. If you must purchase anything from the camp store you can expect to pay high prices for your items. Also, the camp store does not open until 9:00 a.m. One can't even get a cup of their instant (sorry, no brewed coffee here) coffee until then. Most experienced campers will be able to contend with these conditions, as long as they are known in advance.
There are no restaurants in the Great Smoky Mountains National Park. The nearest places to find something to eat are in Townsend, TN which is a 9 mile ride on a twisty mountain road.
If you keep these points in mind, you should arrive prepared to enjoy your stay in the camp ground without major inconvenience.
The incident described in this
link
happened the day before we arrived. I'm not sure if I would have liked to have known about it beforehand or not.
There are two varieties of venomous snakes in the park. One, the most dangerous, is the timber rattlesnake. The second, and most common, is the copperhead. We were lucky to find this one when it was frightened from a field by a tractor cutting tall grass...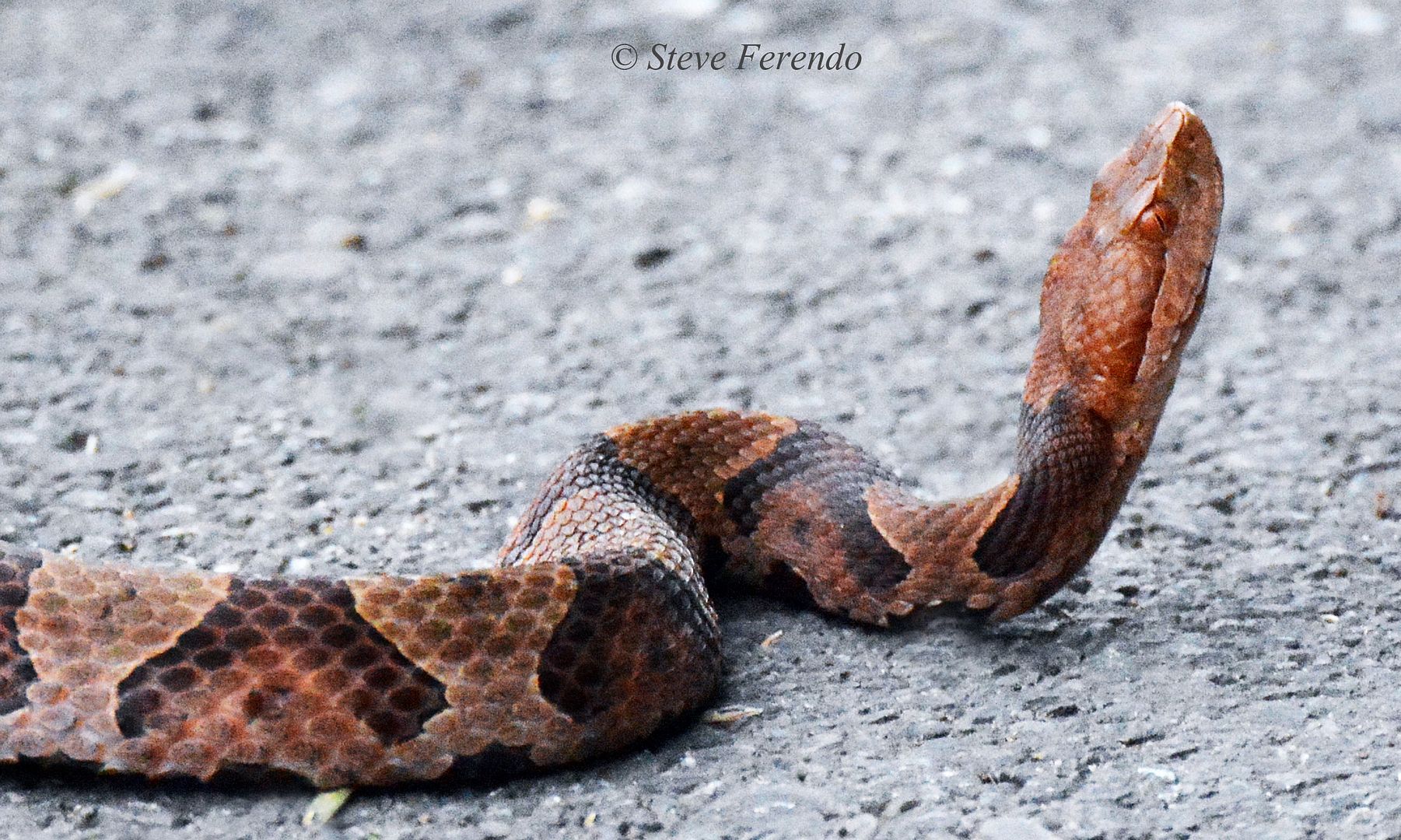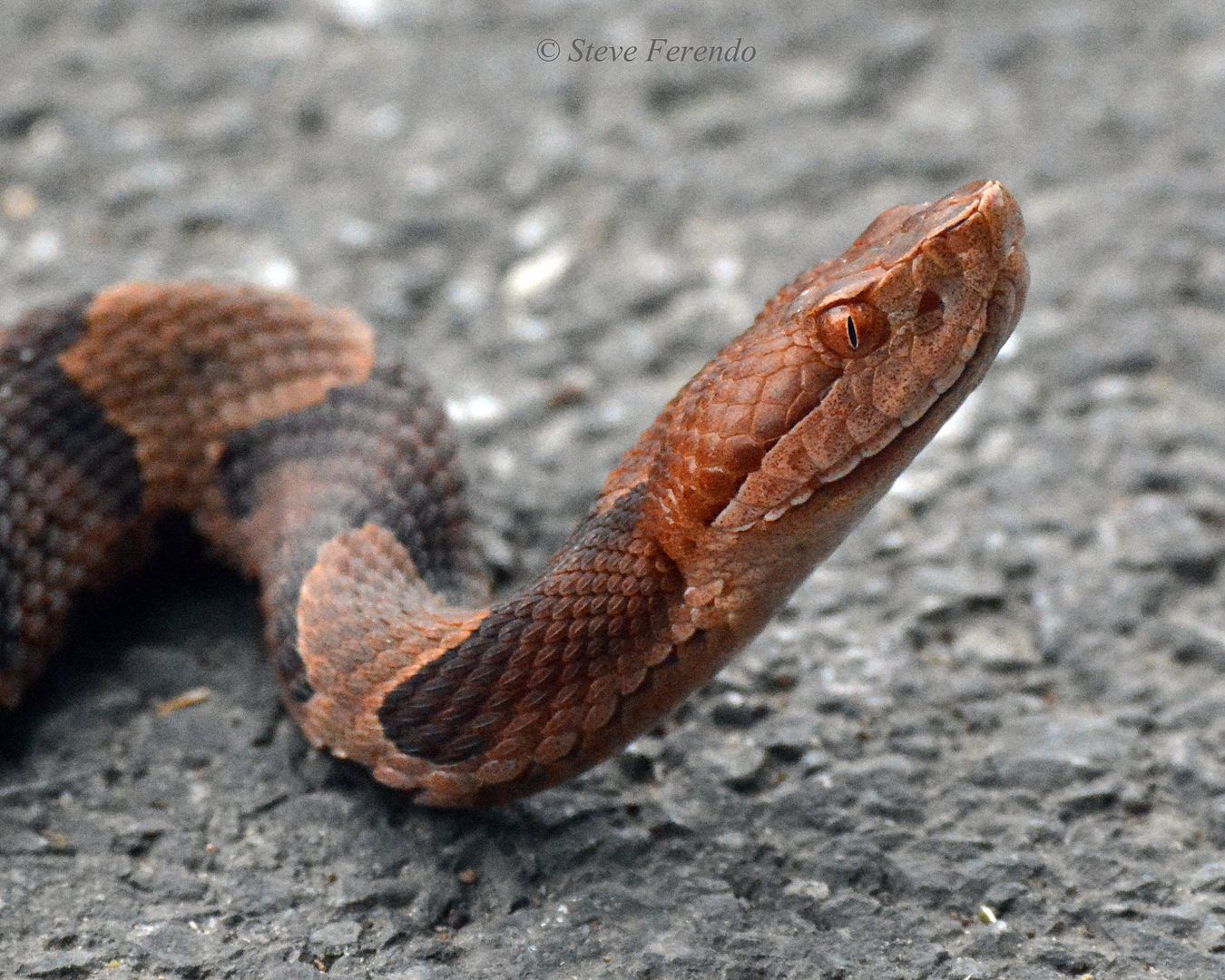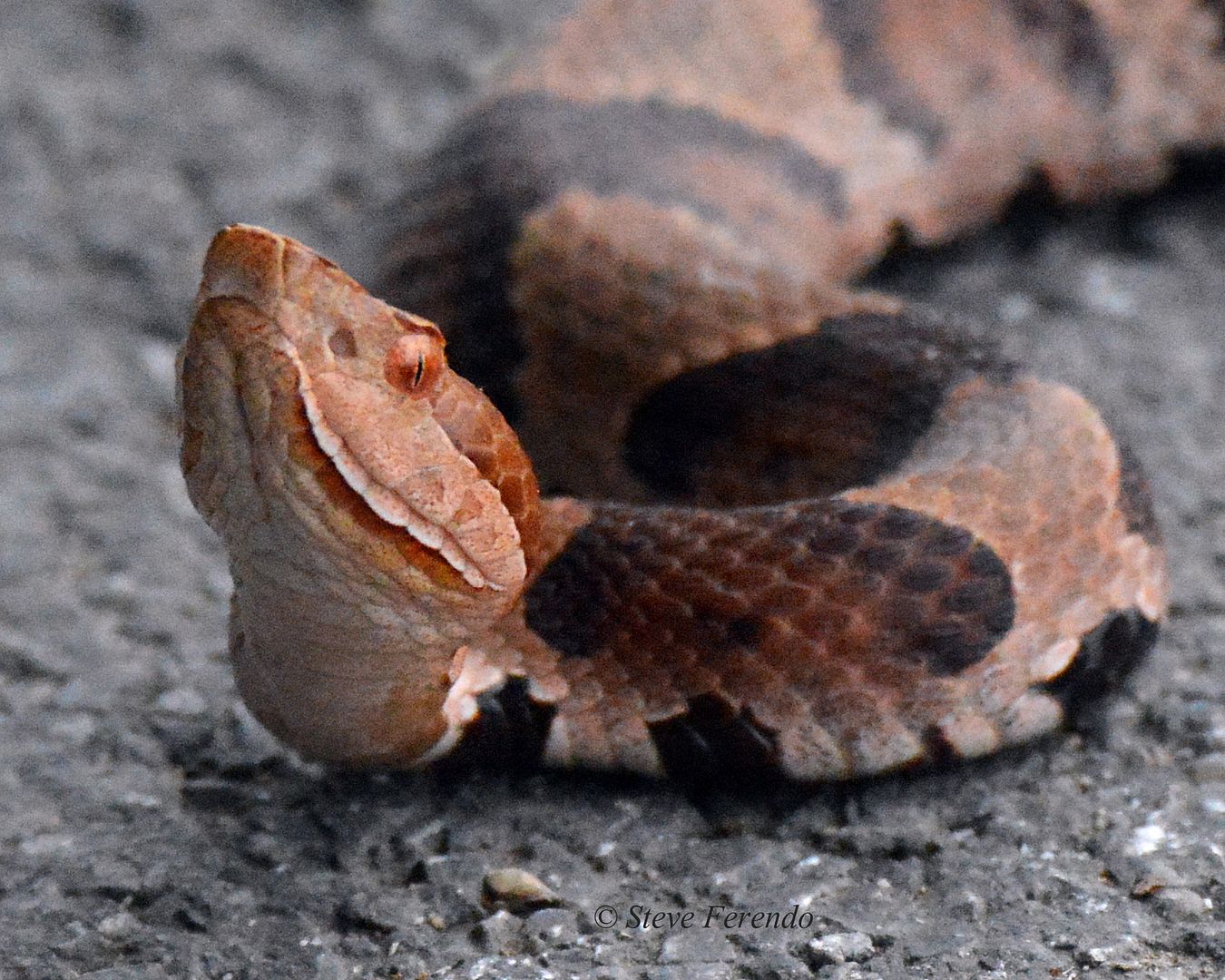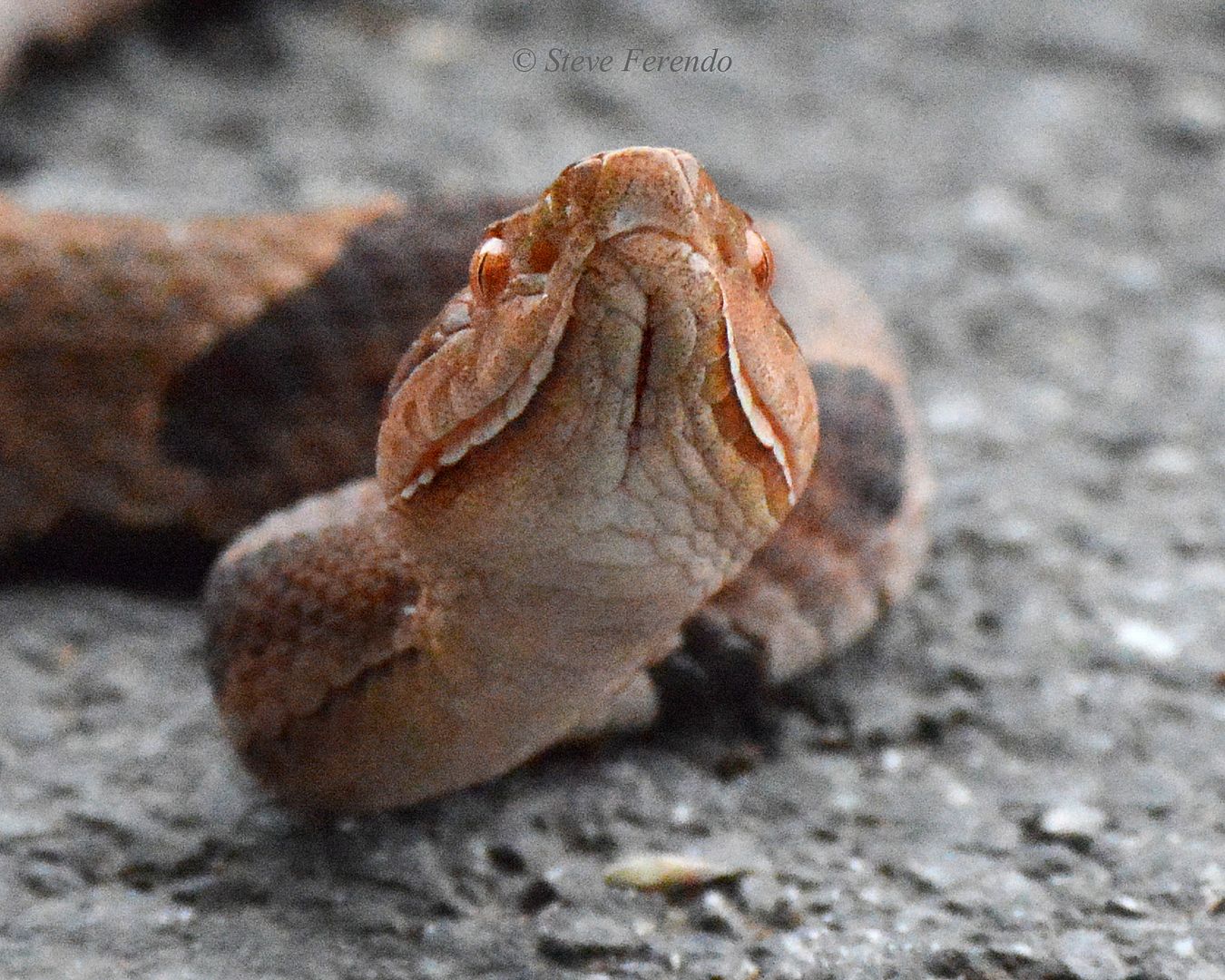 Be aware of your surroundings and treat all the animals in the park with respect. They are not interested in doing you harm, but they don't wish to be harmed by you.
Thanks for visiting, be well, stop back soon.