I have had an almost life-long familiarity with the Yellow-billed Cuckoo and I didn't even know it. As a youngster, growing up in West Virginia, the calls of this bird were often heard, but it was rarely seen. In fact, I never saw one until much later when my interest in birds intensified.
My dad, and everyone else, called it a "rain-crow" due to its' habit of calling before summer storms. Even after learning the "true" identity of the cuckoo I had a hard time spotting one. Just yesterday my luck changed and I found myself parked in an area where two of these interesting birds were easily seen and readily photographed...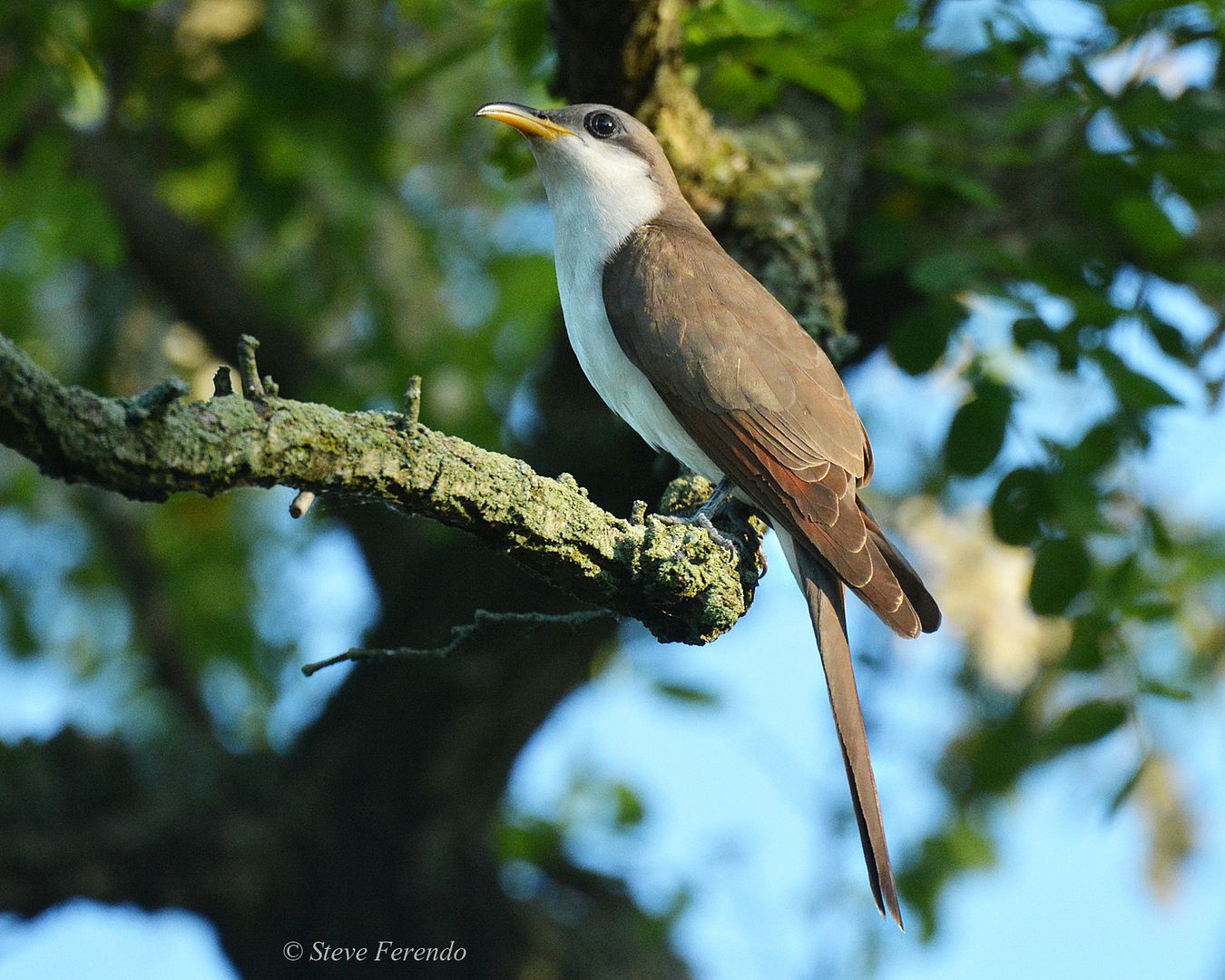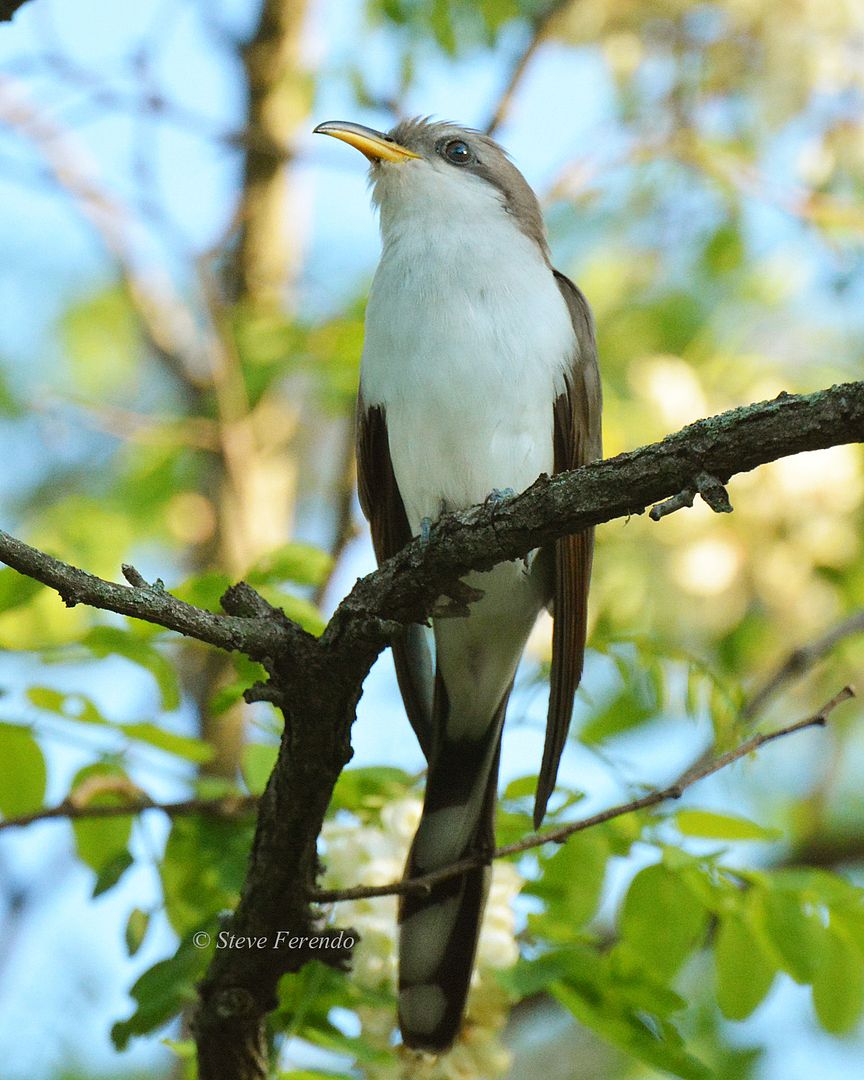 Because of their fondness for hairy caterpillars, cuckoos are beneficial to gardeners and horticulturalists...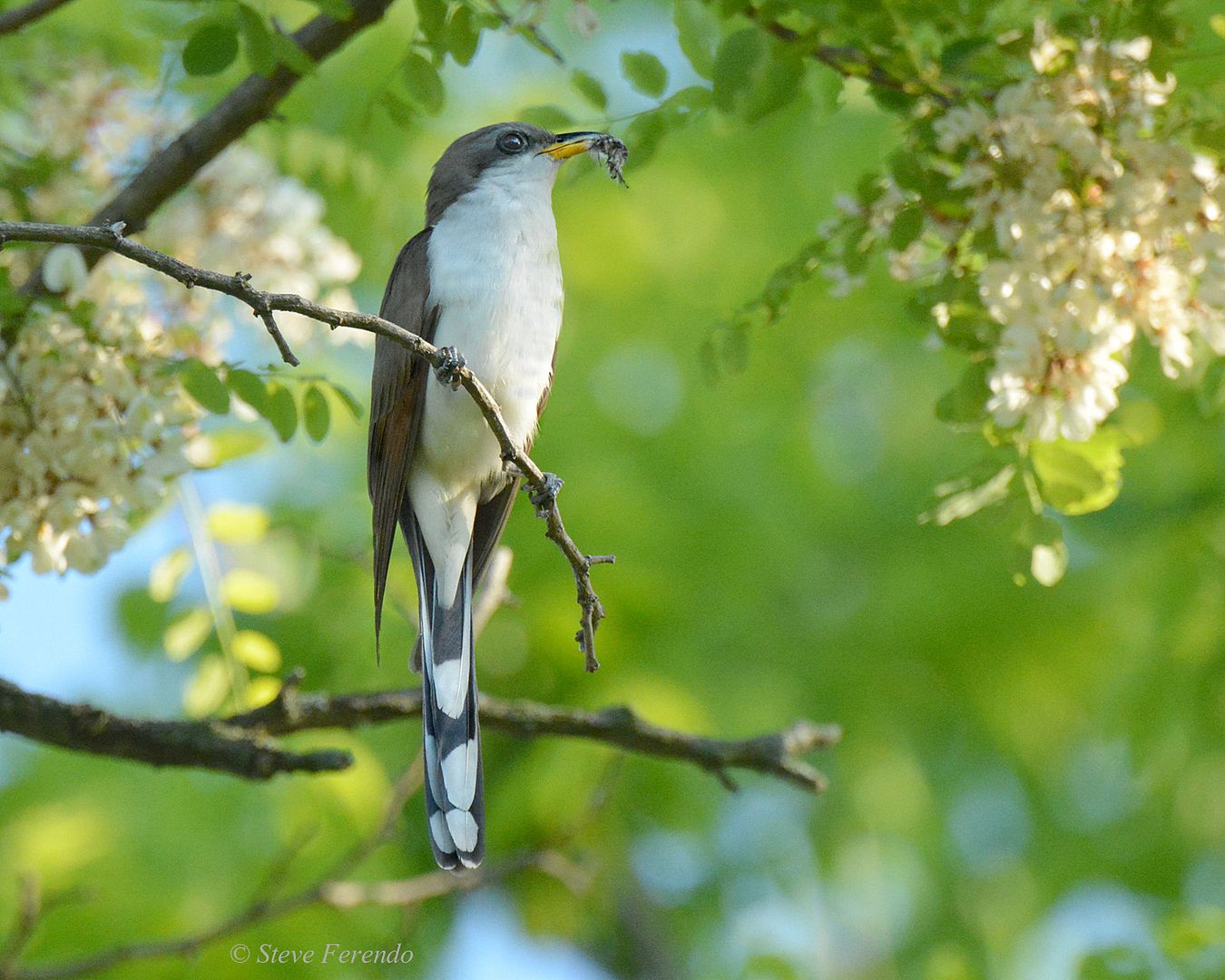 There are two species of cuckoos found in Maryland. Now, my goal is to find the other one, the Black-billed Cuckoo.