While leaving the Monocacy Battlefield this afternoon my wife said "what is that in that tree?" Quickly stopping, I just couldn't tell what it was..
Zooming in I could see that it was a furry critter...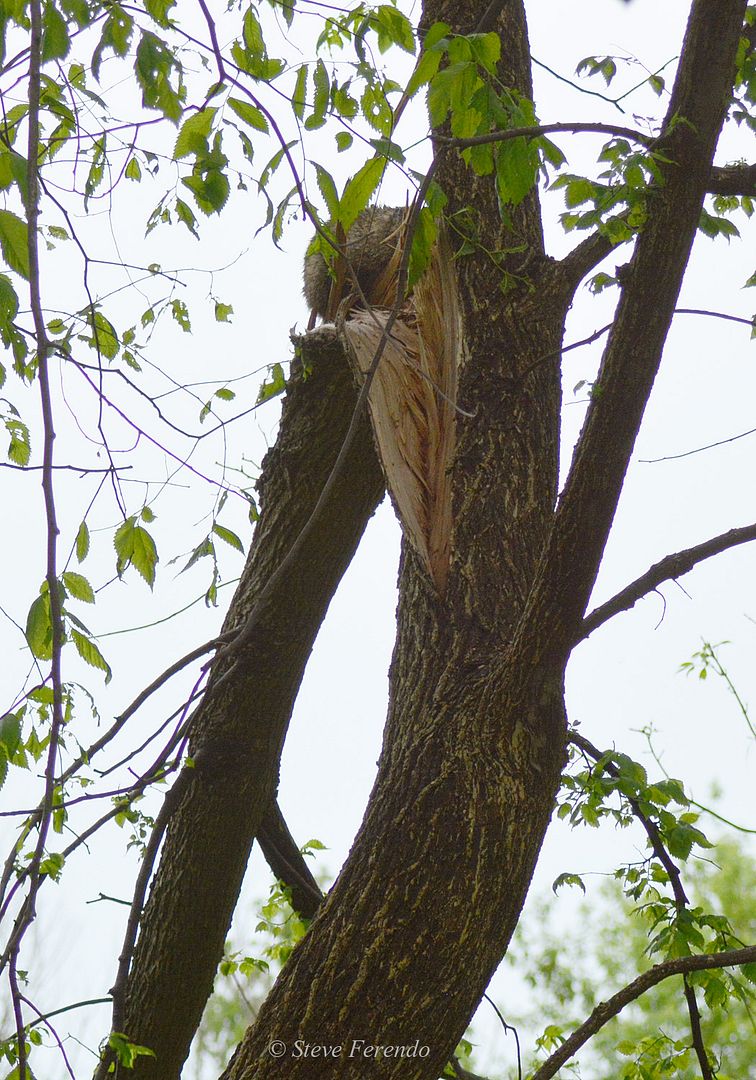 Too small to be a bear, and too large to be a squirrel...
It finally peeked around the trunk and I could see that it was a groundhog...
Not often found in trees, they do have the ability to climb to escape danger or reach food. In a short while he scurried down the other side of the tree and disappeared.