Imagine getting off work in the afternoon and taking a sunset drive through your neighborhood. That's what Sarah did about four days ago. Here are some of the sights she found...
A cow moose descending a hill to the willow flats...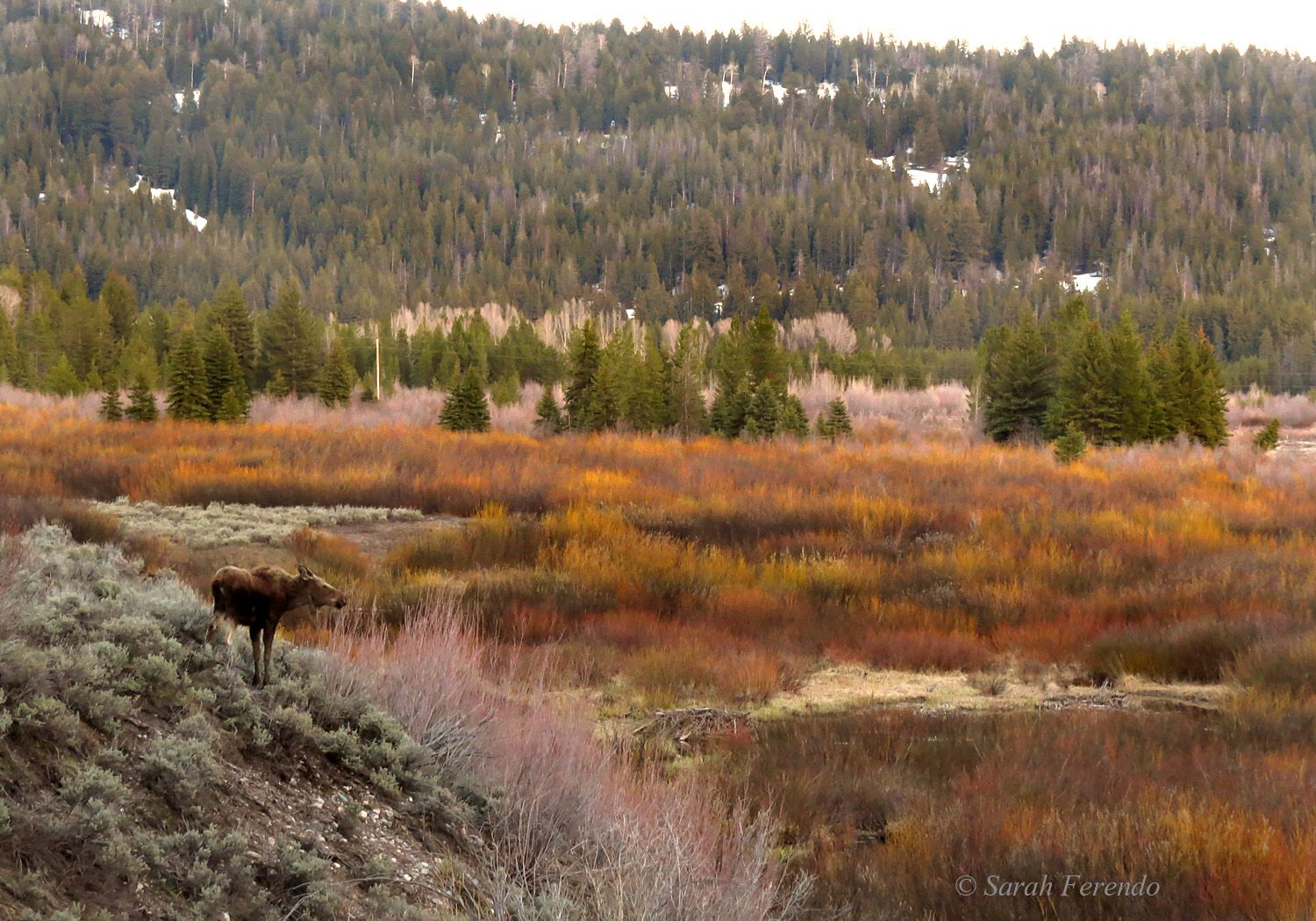 Zooming in with her Canon SX50, she was able to get much closer views...
Further into the drive she spotted her first black bear of the season...
Finally, she was able to locate Grizzly "610", one of the offspring of "399", who was described in an earlier blog post...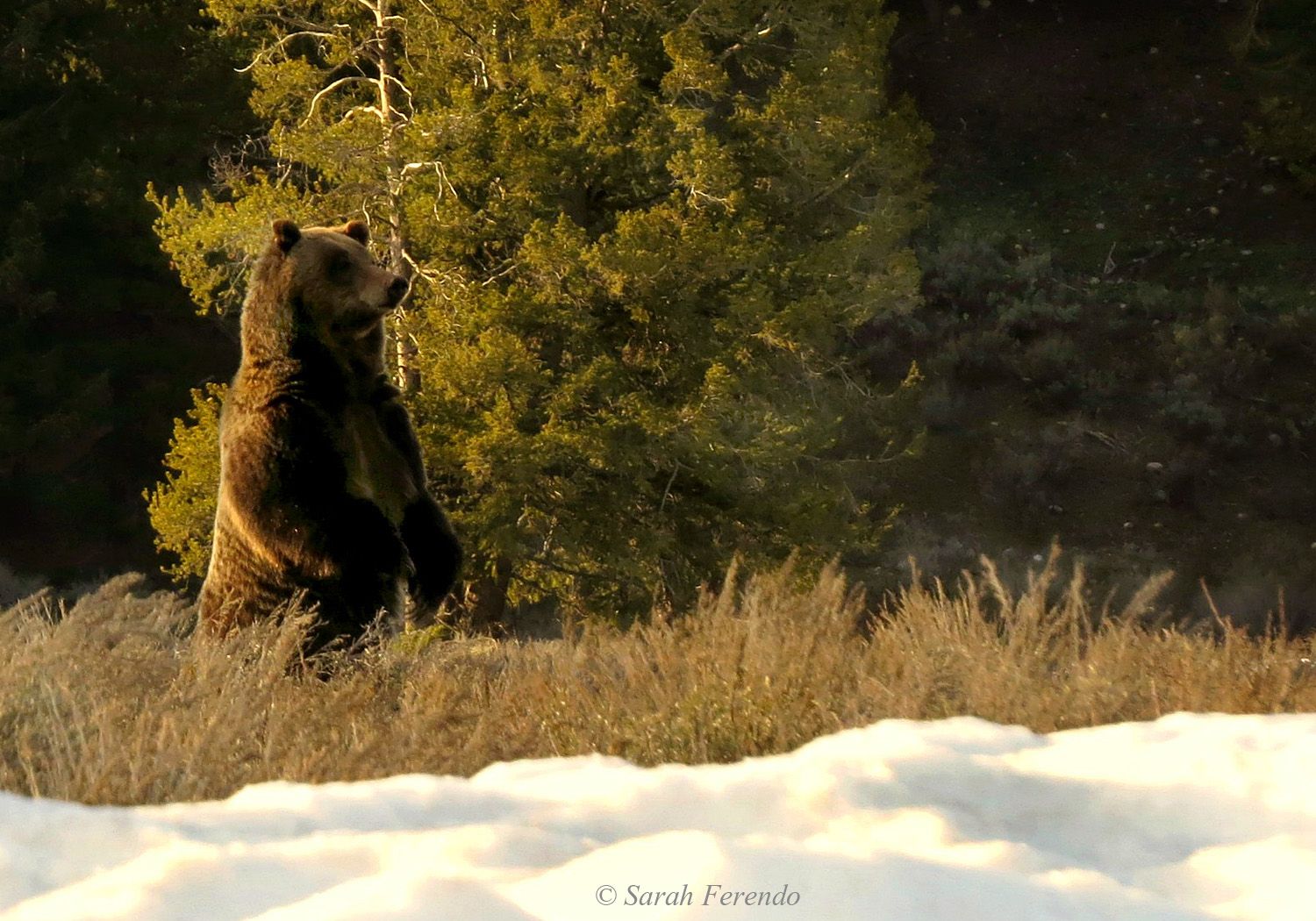 Our whole family saw "610" and her sibling "615" in 2008, the last year the cubs were with "399". At age three, the mother sends her cubs out on their own, and she mates to begin the cycle again...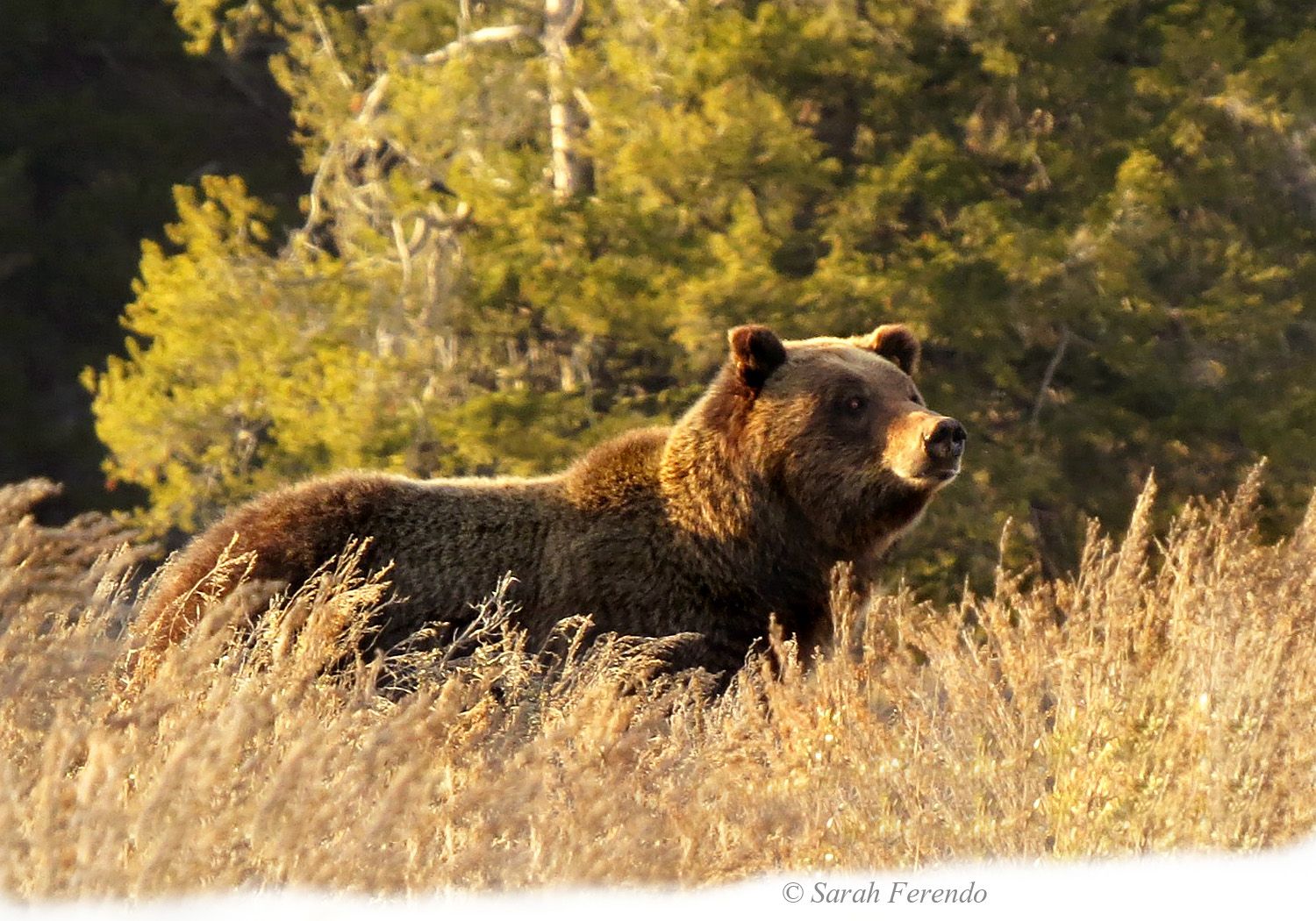 Bear "610" has a single cub this year. In the following photo Sarah was able to capture them as they crossed a snowy opening...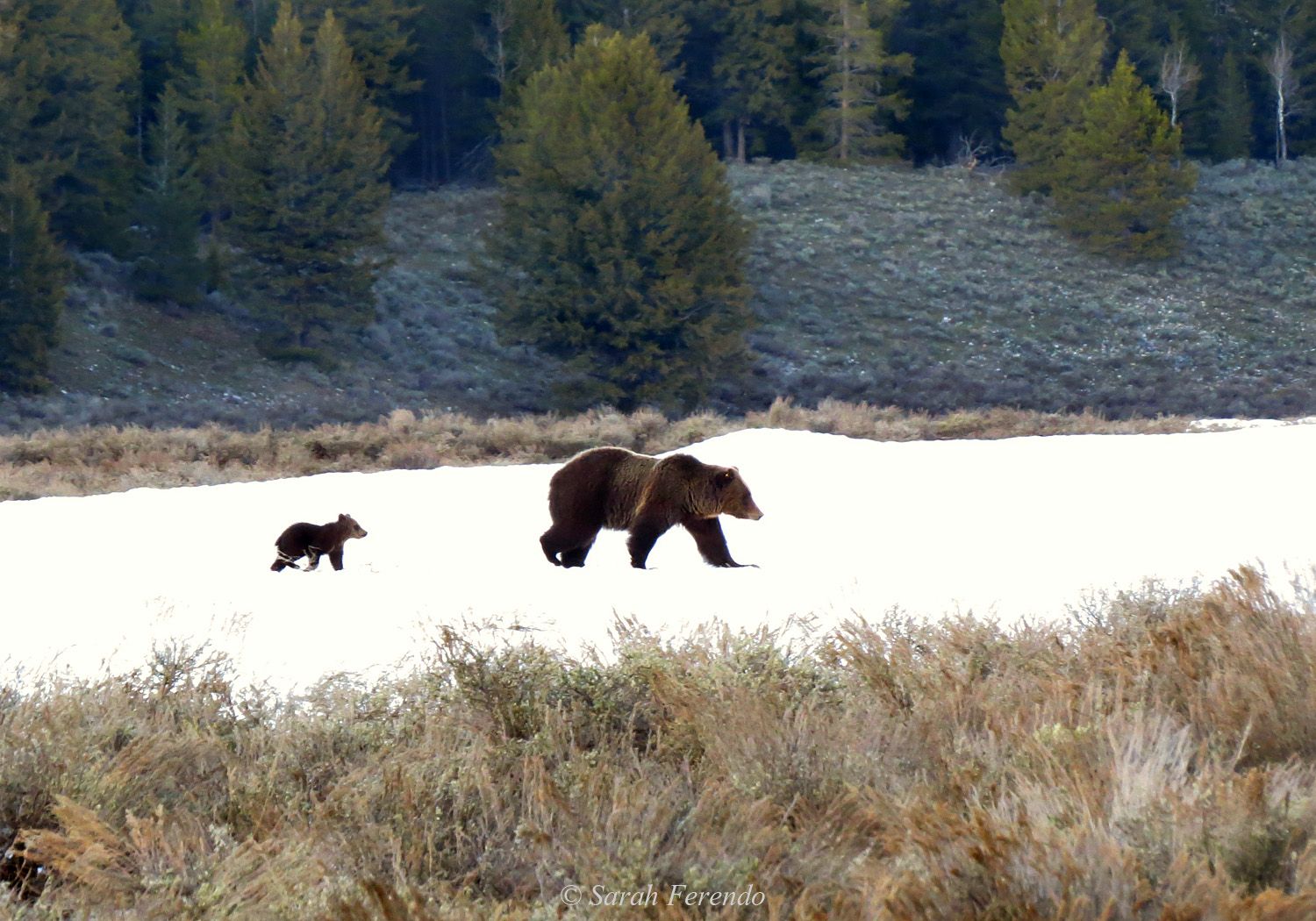 The chance to live and work in Jackson's Hole, Wyoming would be a dream come true for anyone who enjoys nature and photography.
I'm happy to see that Sarah is taking advantage of it.
Thanks for visiting, be well, and come back soon.