I recently spotted this female Ruby-throated Hummingbird gathering spider silk for her nest...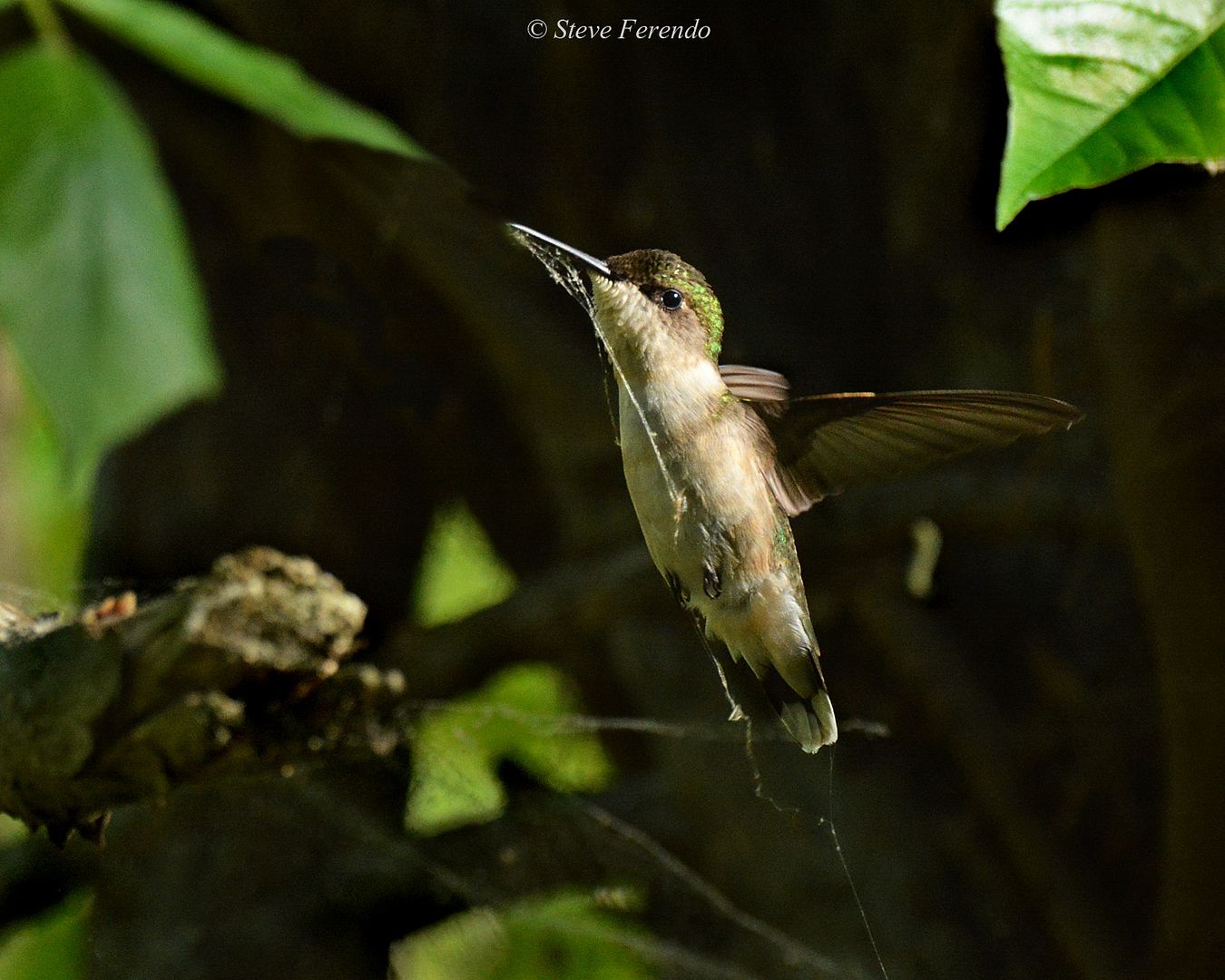 She returned several times to gather more spider silk while I watched. This was the second time I have photographed this behavior.
The following information is from the Cornell Lab of Ornithology:
"Nest Description,
The nest is the size of large thimble, built directly on top of the branch rather than in a fork. It's made of thistle or dandelion down held together with strands of spider silk and sometimes pine resin. The female stamps on the base of the nest to stiffen it, but the walls remain pliable. She shapes the rim of the nest by pressing and smoothing it between her neck and chest. The exterior of the nest is decorated (probably camouflaged) with bits of lichen and moss. The nest takes 6-10 days to finish and measures about 2 inches across and 1 inch deep."



Thanks for visiting, be well and come back soon.