This Wilson Snipe was napping near a small pool of water left after several days of heavy rain...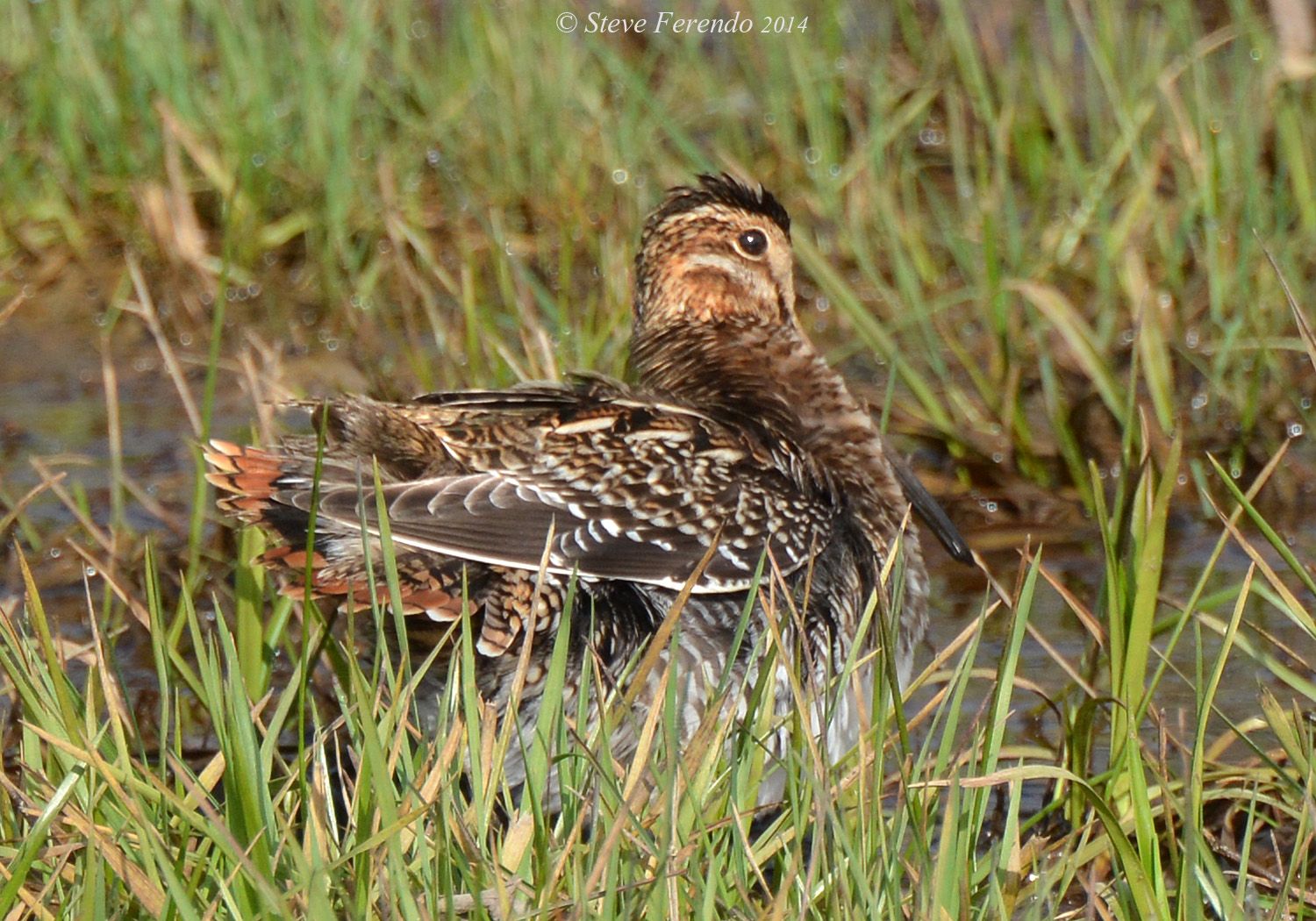 Upon awaking it began to preen...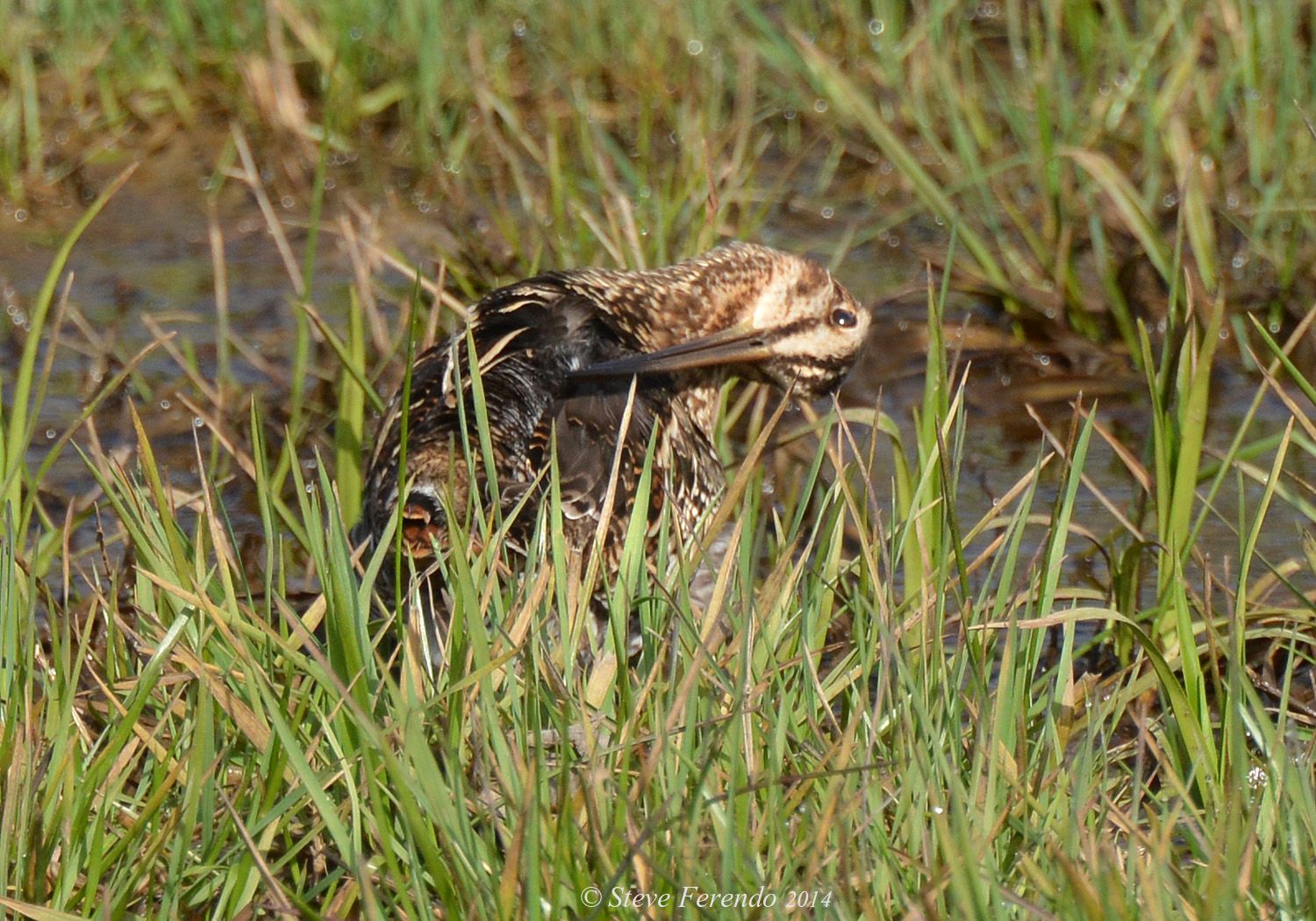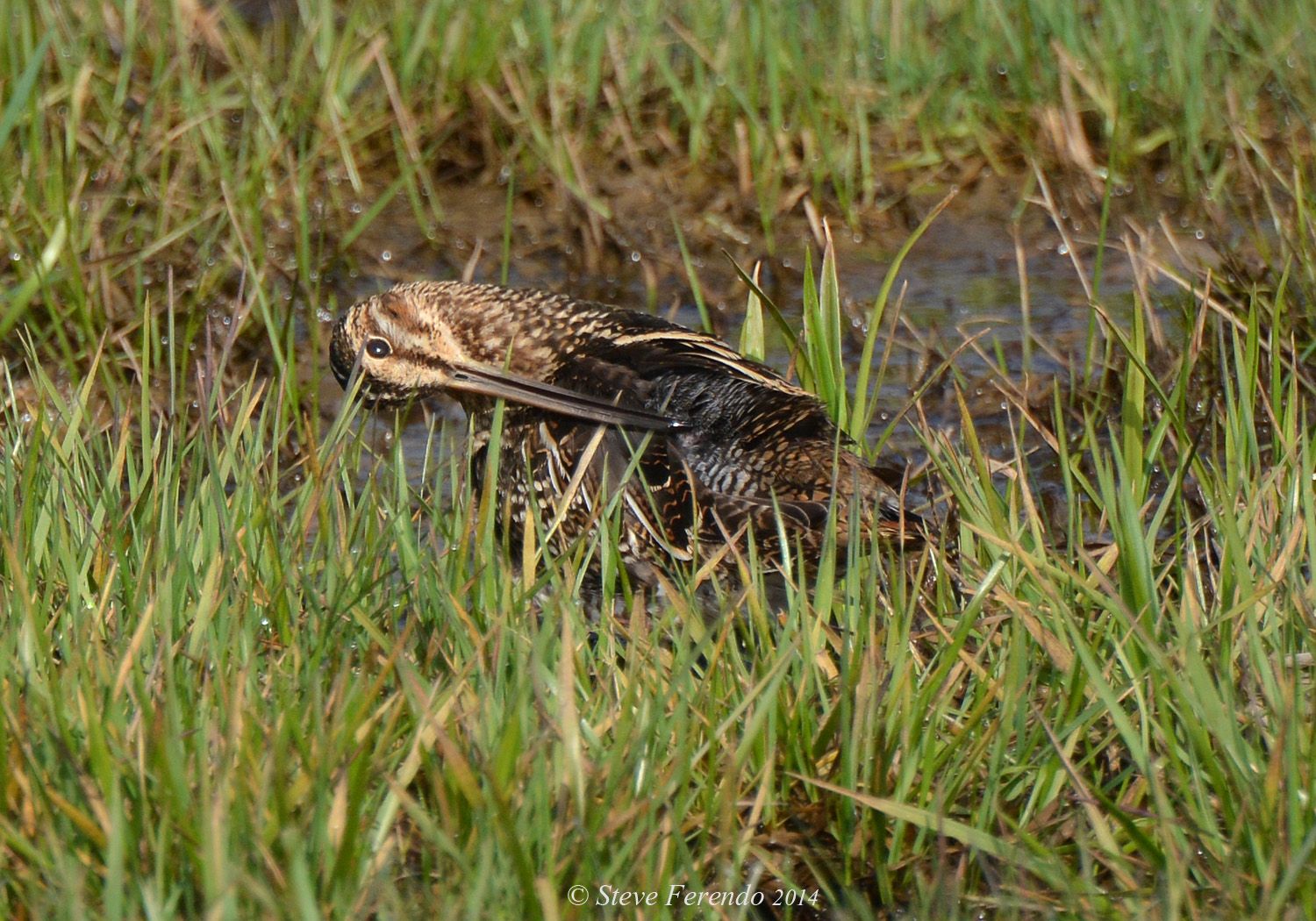 After preening it began to think about breakfast...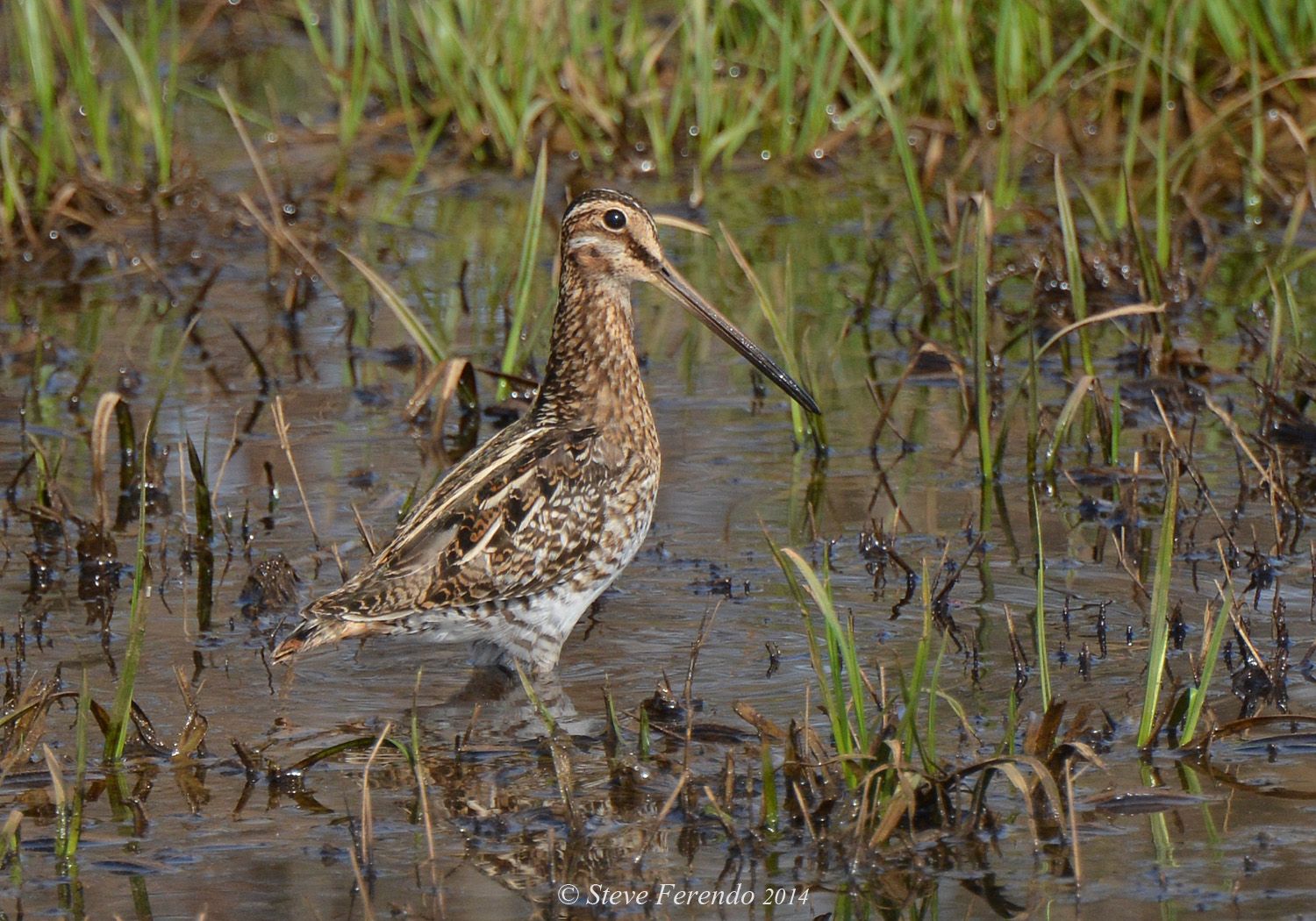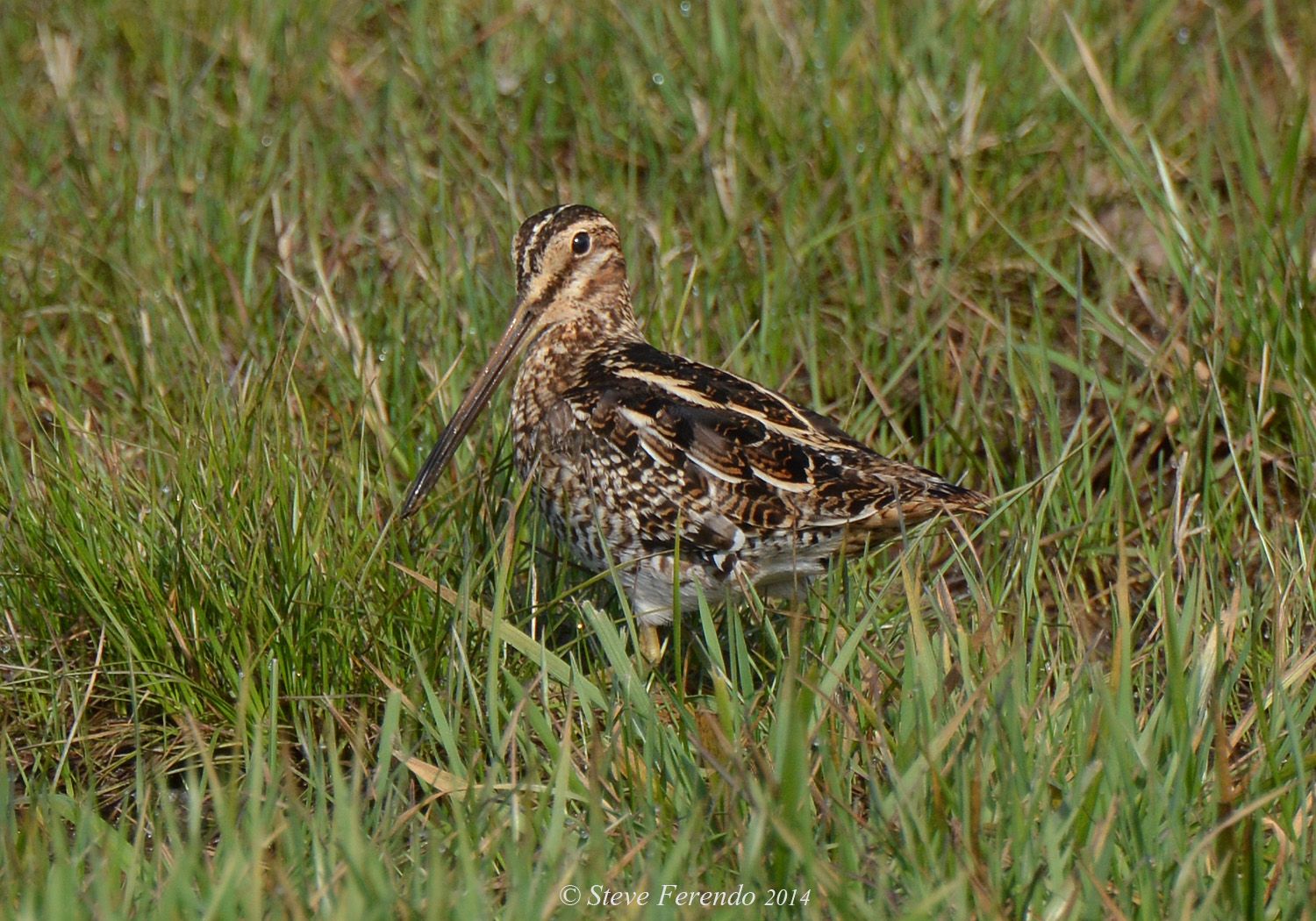 Snipe hunt by probing the ground with their long flexible bills, searching for earth worms and other small insects.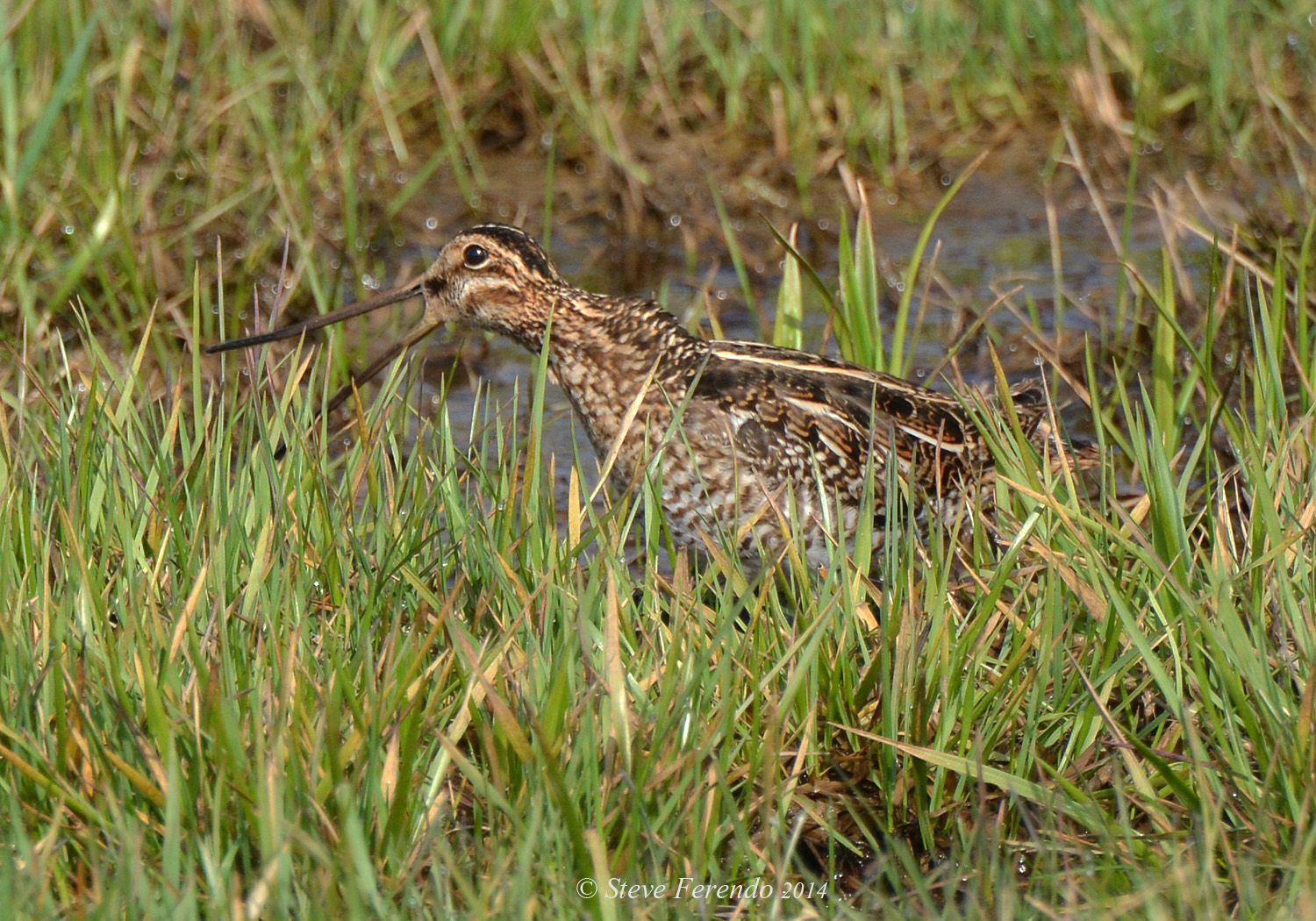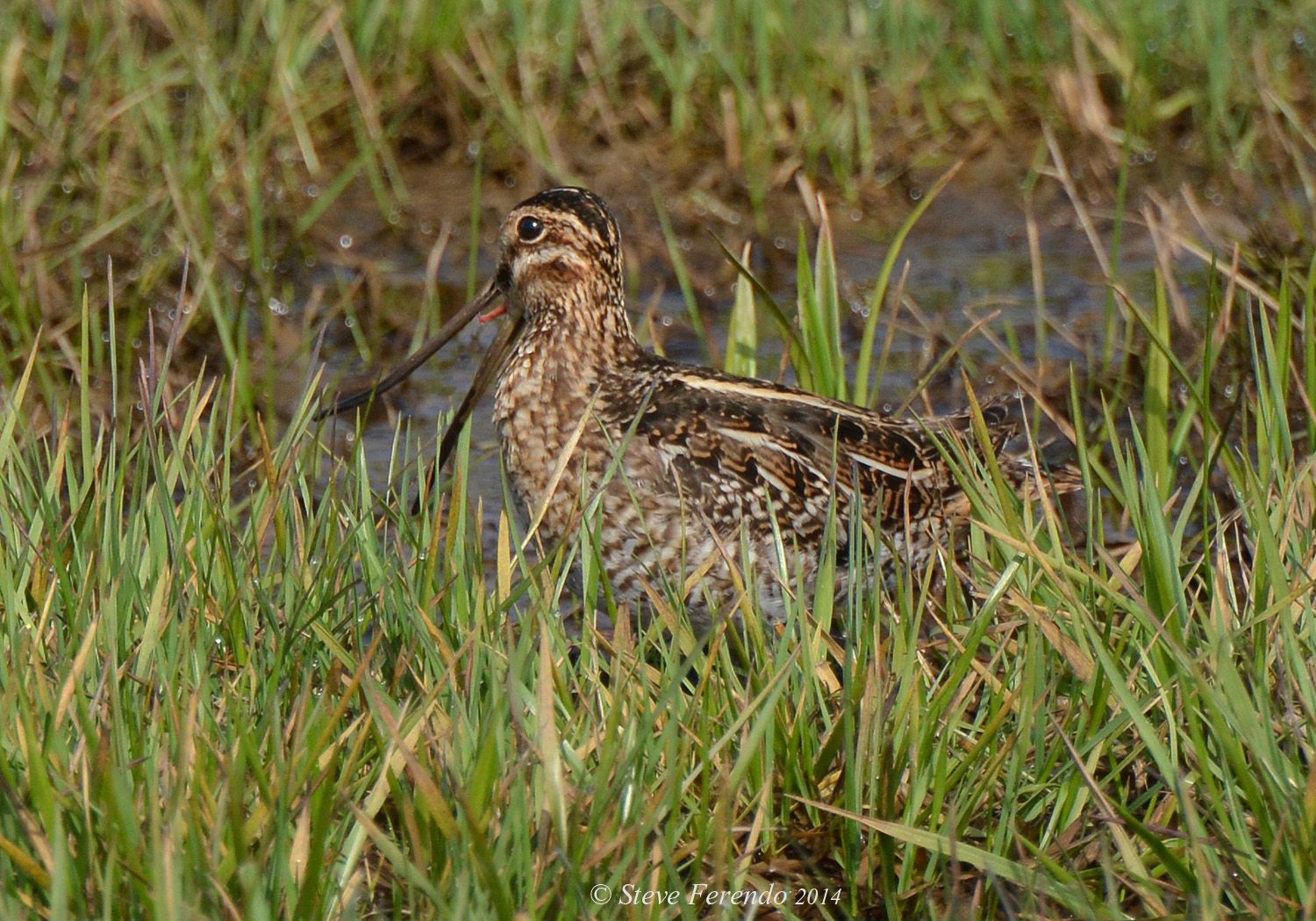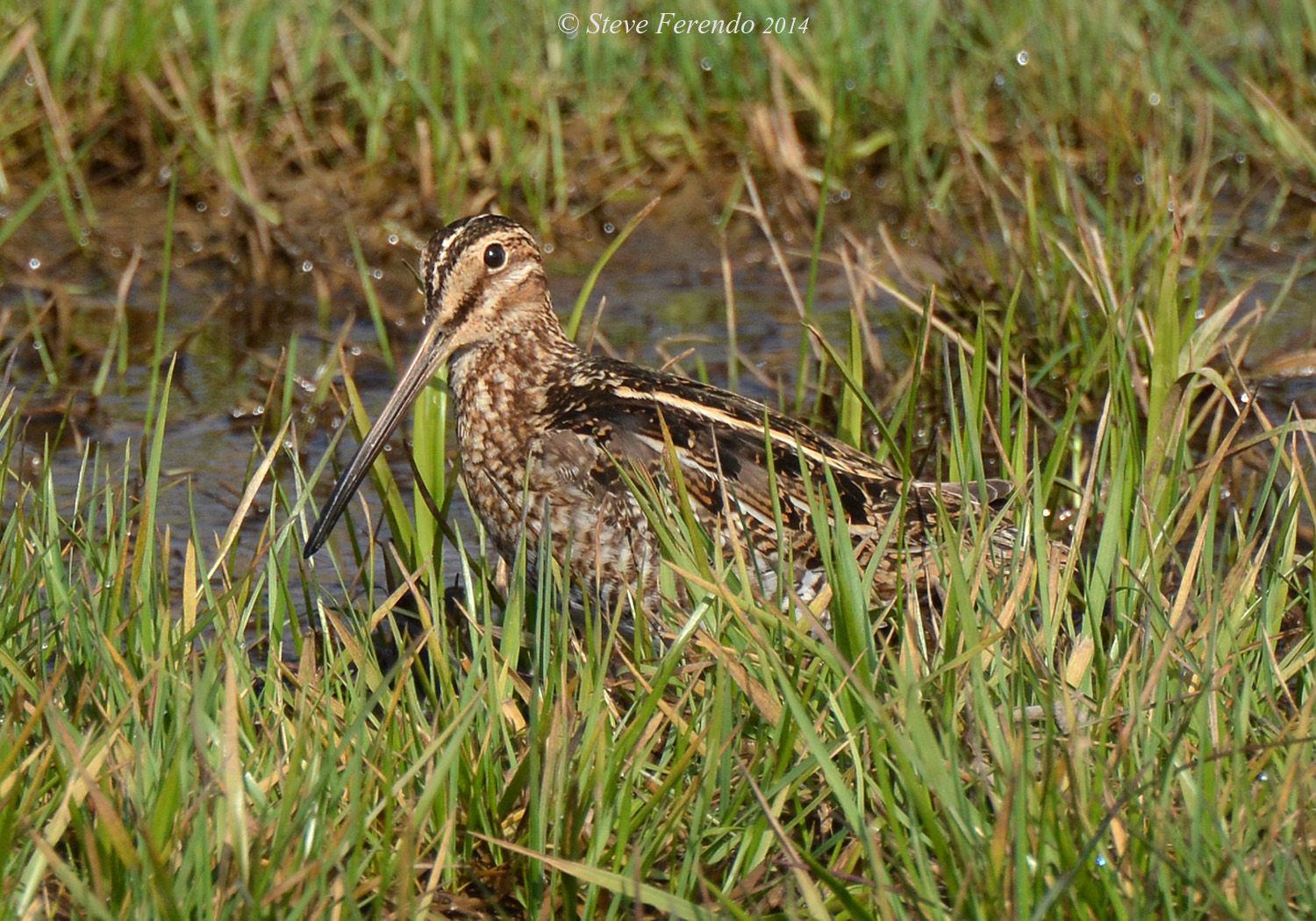 Even when a Rusty Blackbird intruded the snipe was unperturbed and continued to hunt...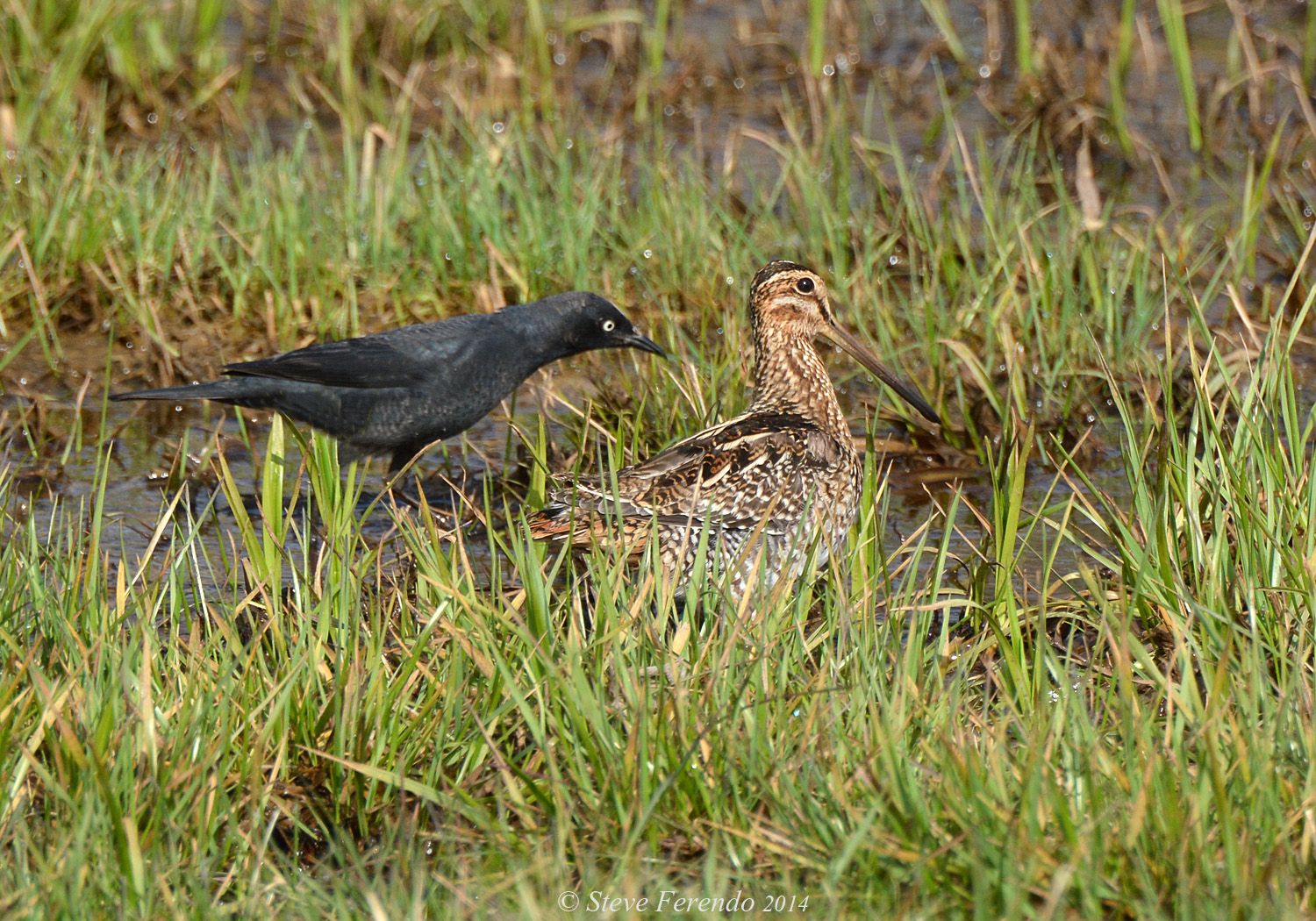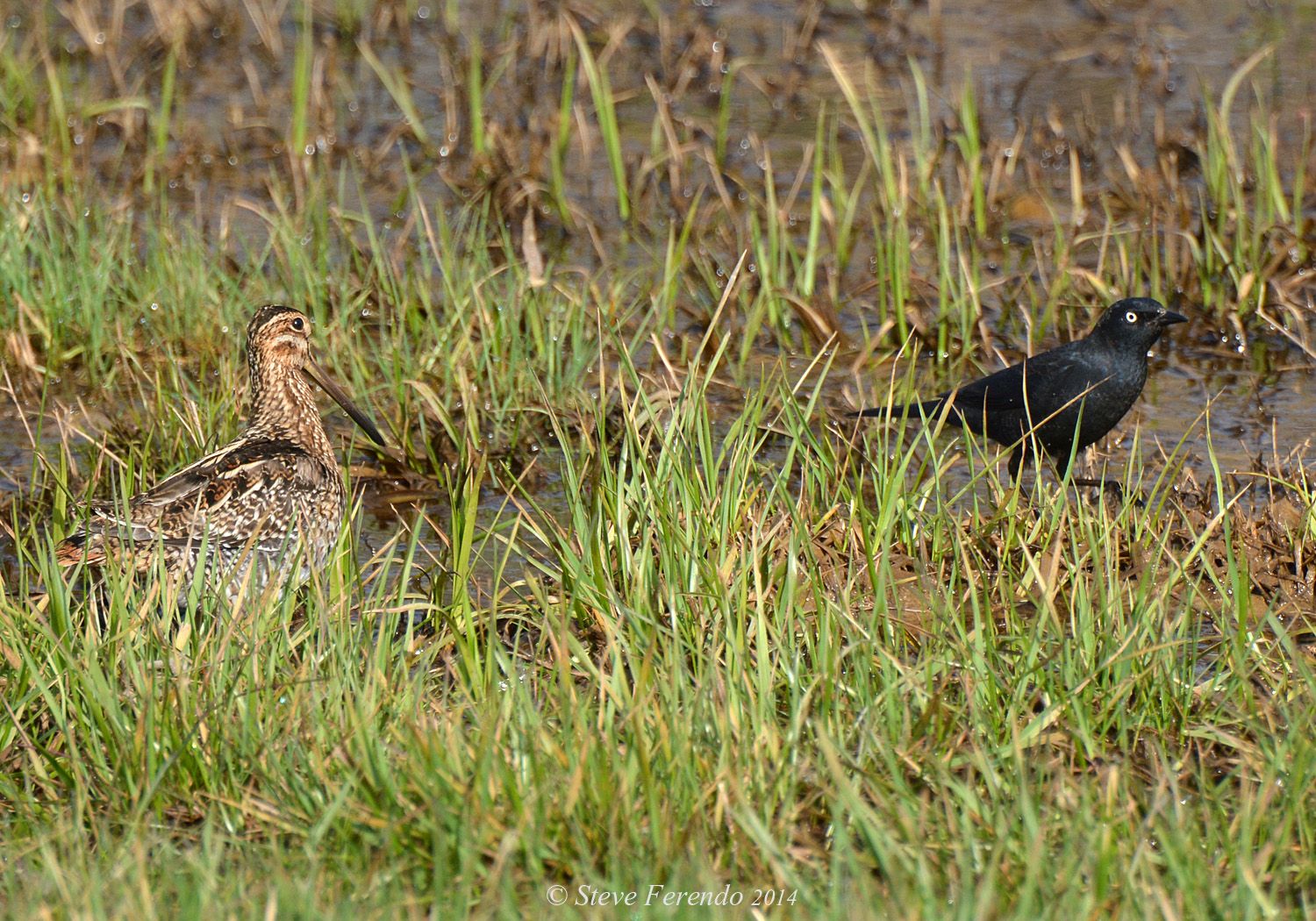 Thanks for visiting, be well, and come back soon.