I came upon a Pileated Woodpecker busily hammering on a tree trunk where it had already created a large cavity. As soon as it became aware of my presence it flew away and, almost immediately, a Red-Bellied Woodpecker took its' place.
I was happy that the red-bellied woodpecker was not as camera shy as its' larger cousin...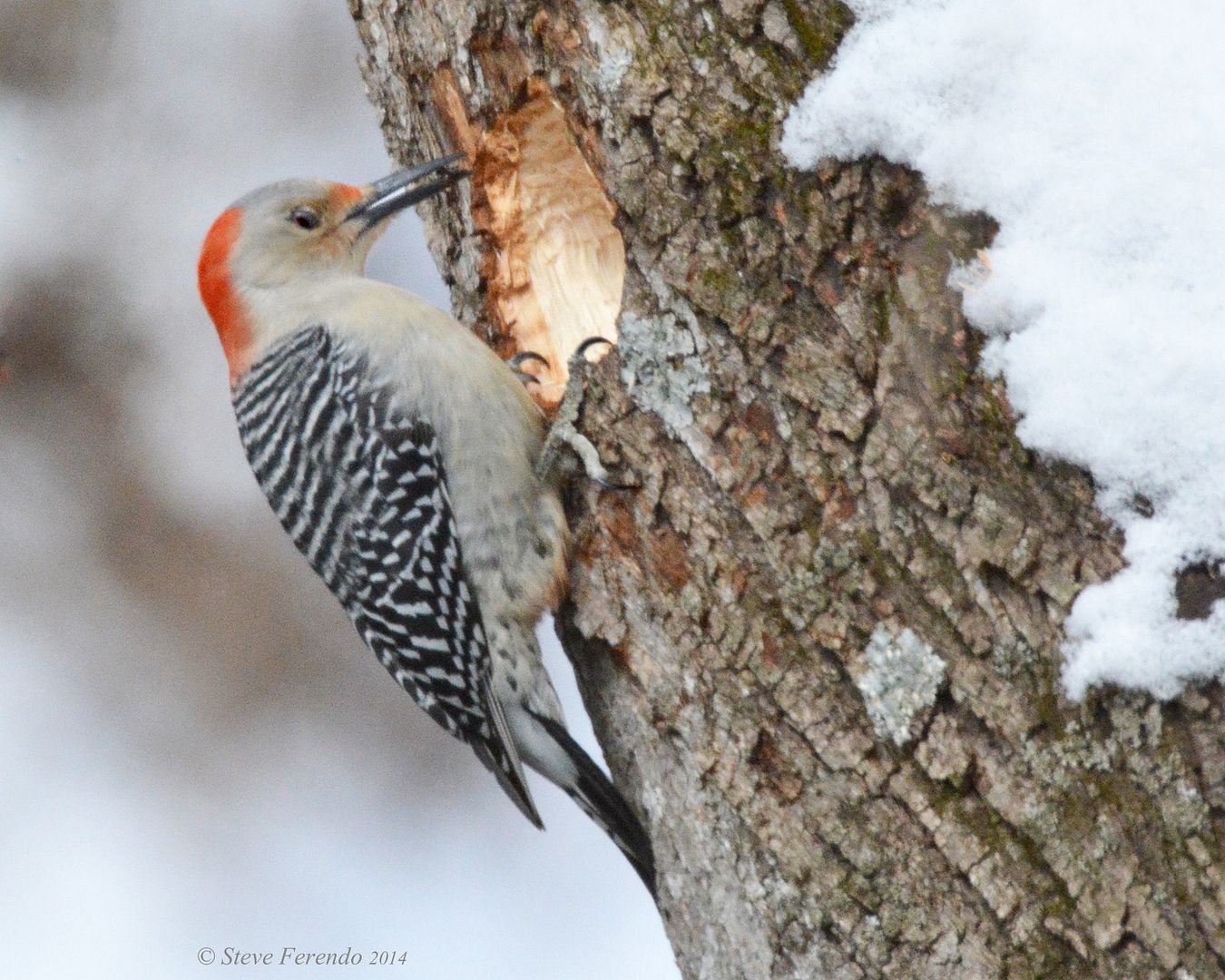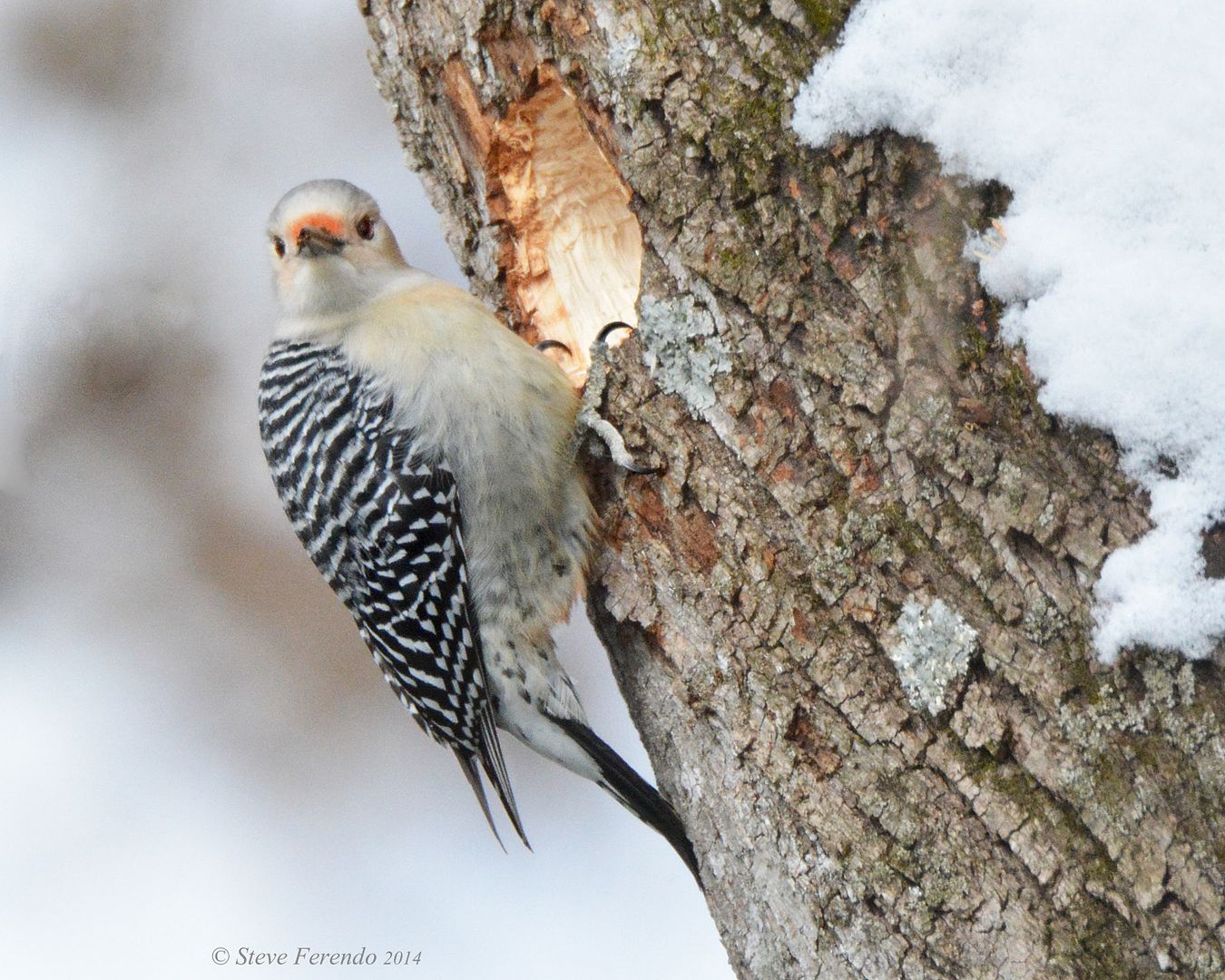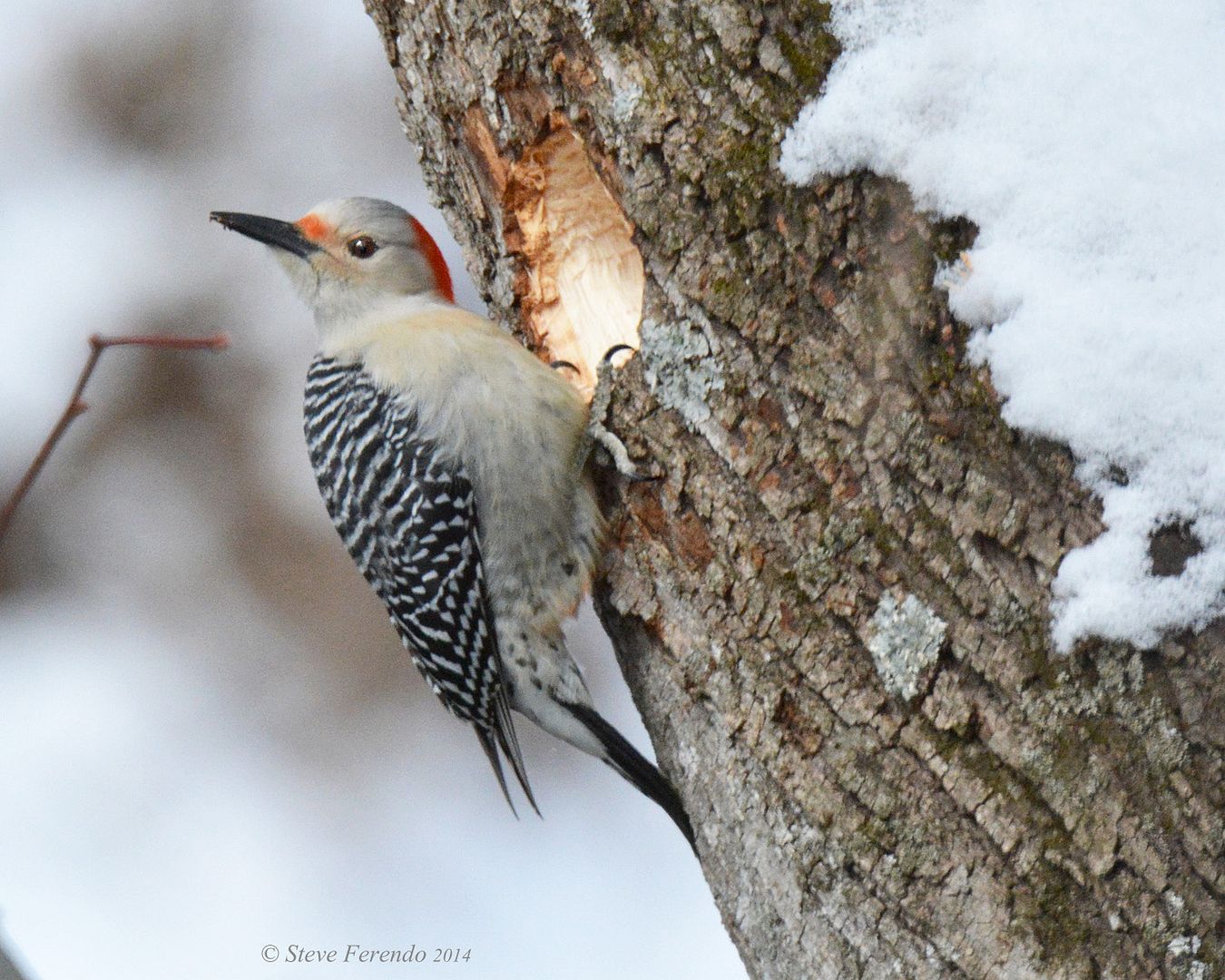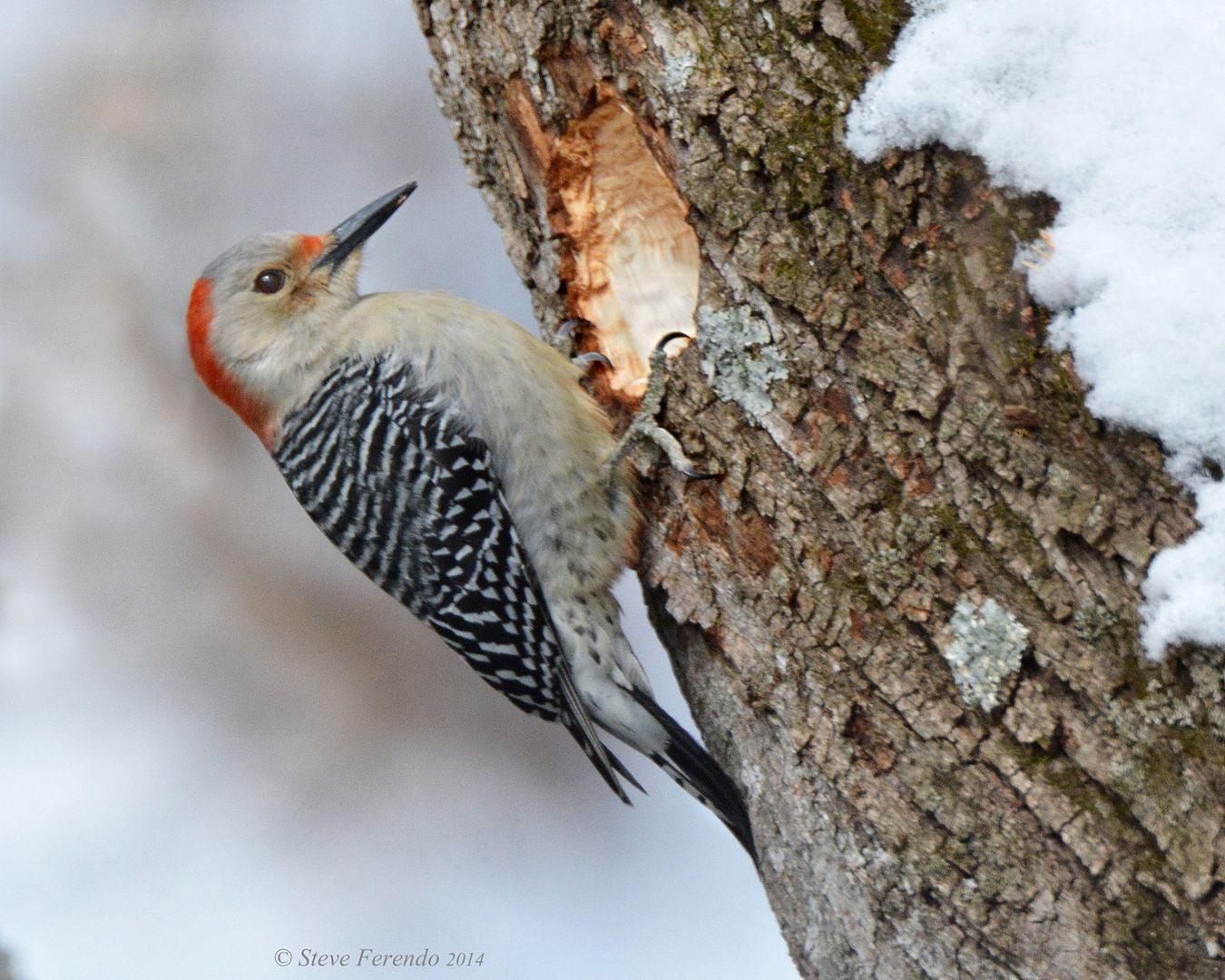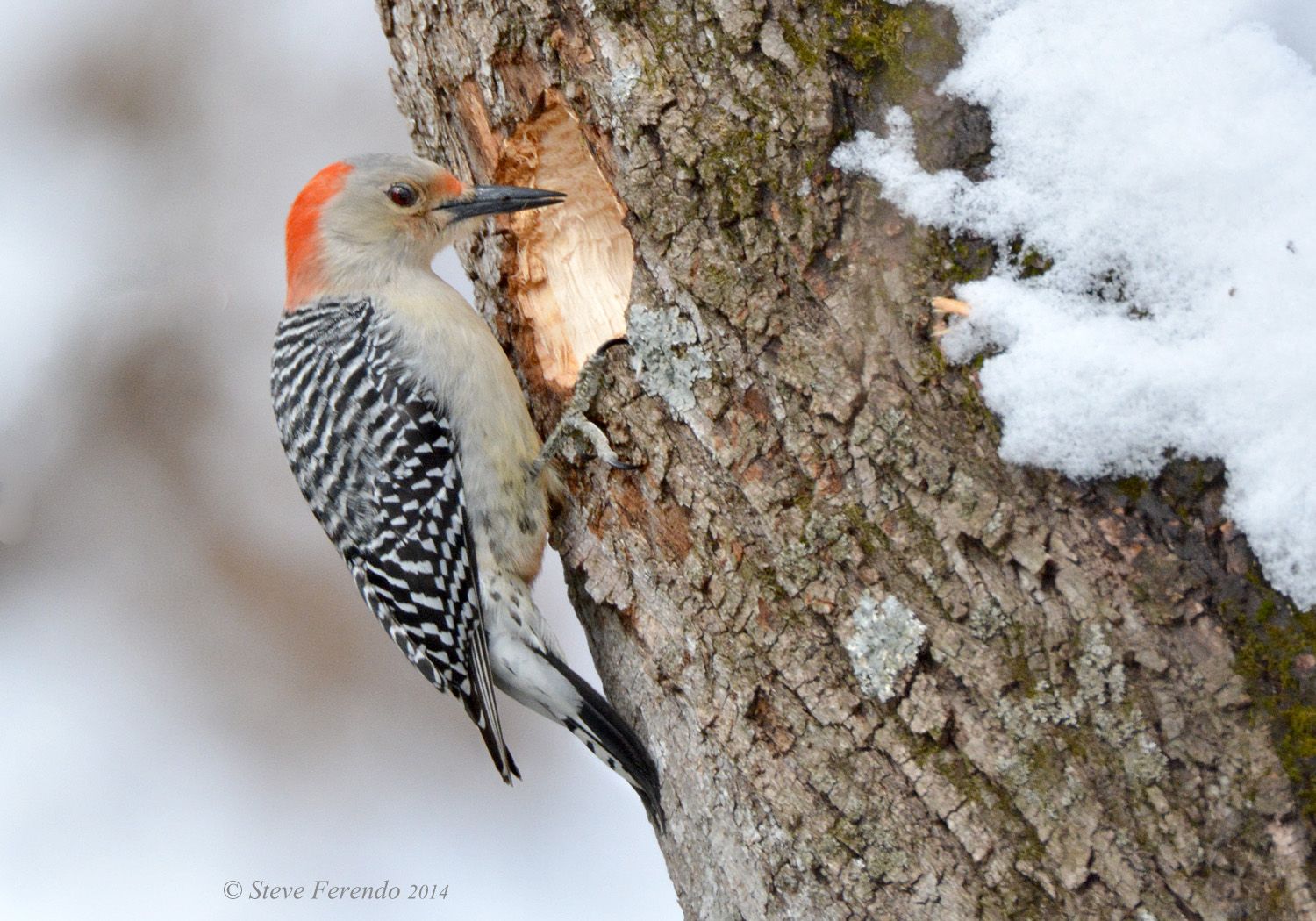 "When foraging for insects, woodpeckers tend to excavate diseased, dying, or rotting trees. Woodpeckers are quite capable of drilling anything from tiny rows of holes to huge yawning craters into the wood of trees, utility poles, and even houses as they search for their meal."
Thanks for visiting, come back soon.