This post is a continuation to my previous one describing my encounter with a car load of inconsiderate bird watchers.
After the owl flew to avoid the approaching woman with the clapping hands...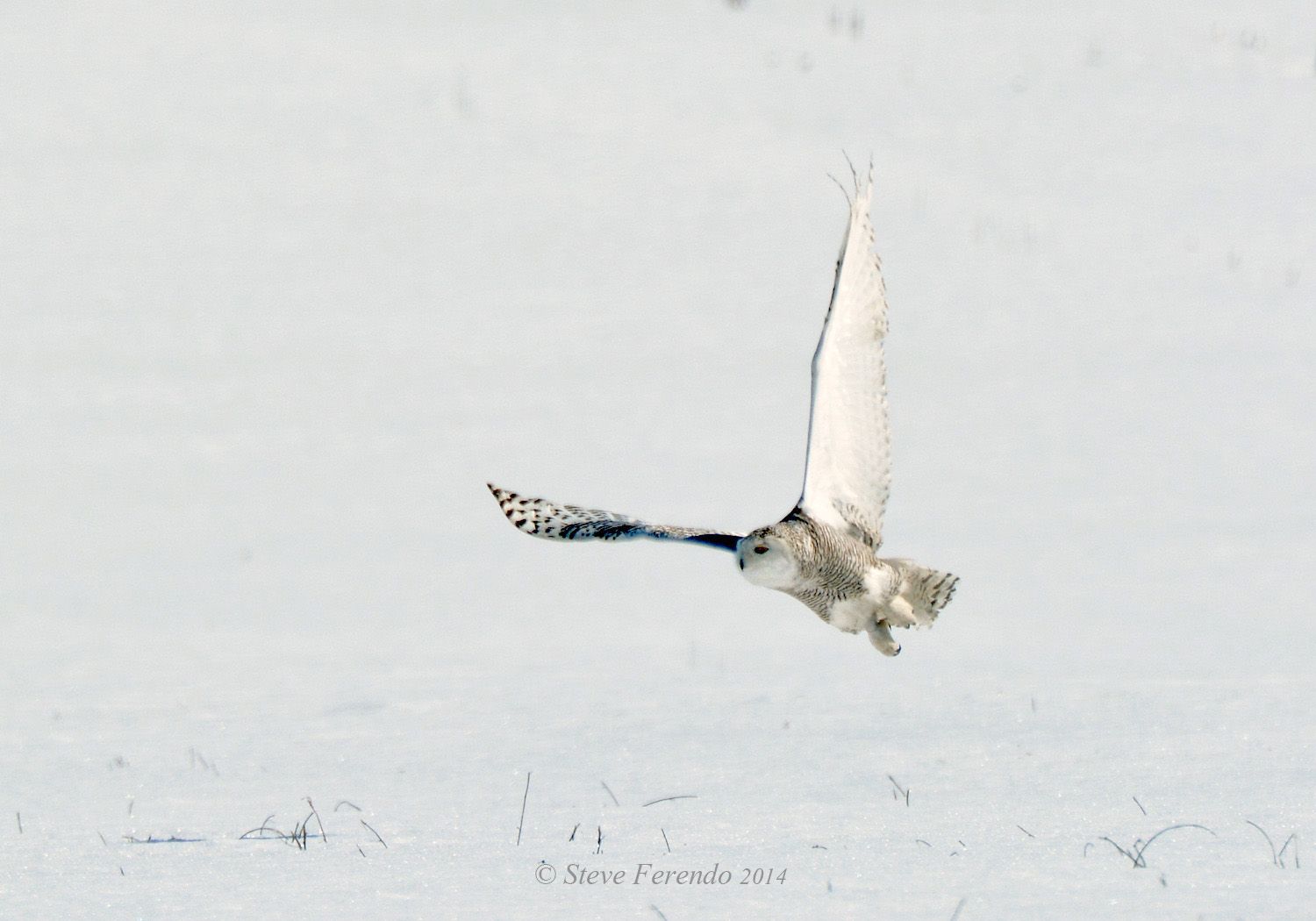 It landed on the edge of the field, much closer to a road than its' previous location...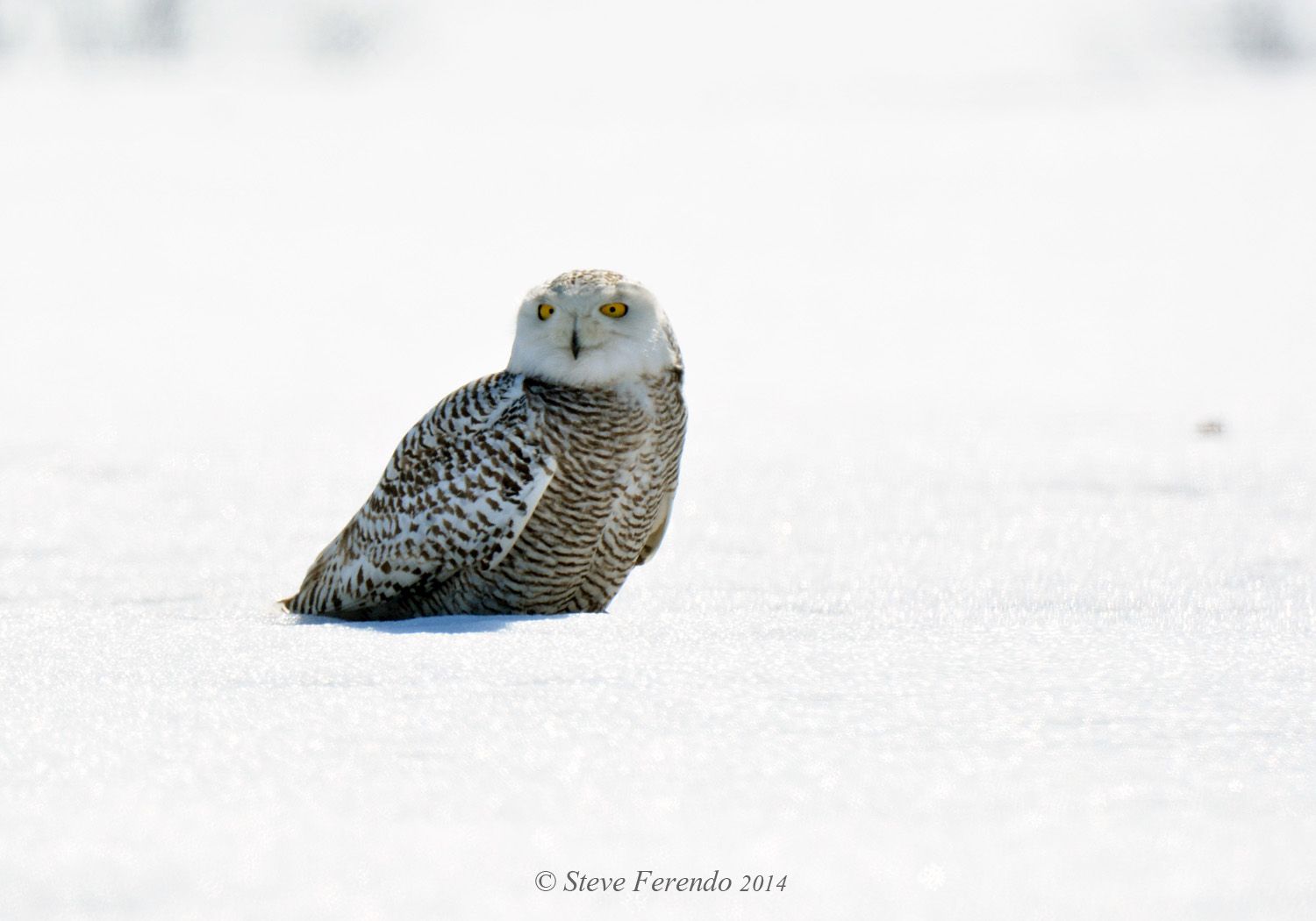 We drove to a better vantage point to see what photo opportunities might be presented...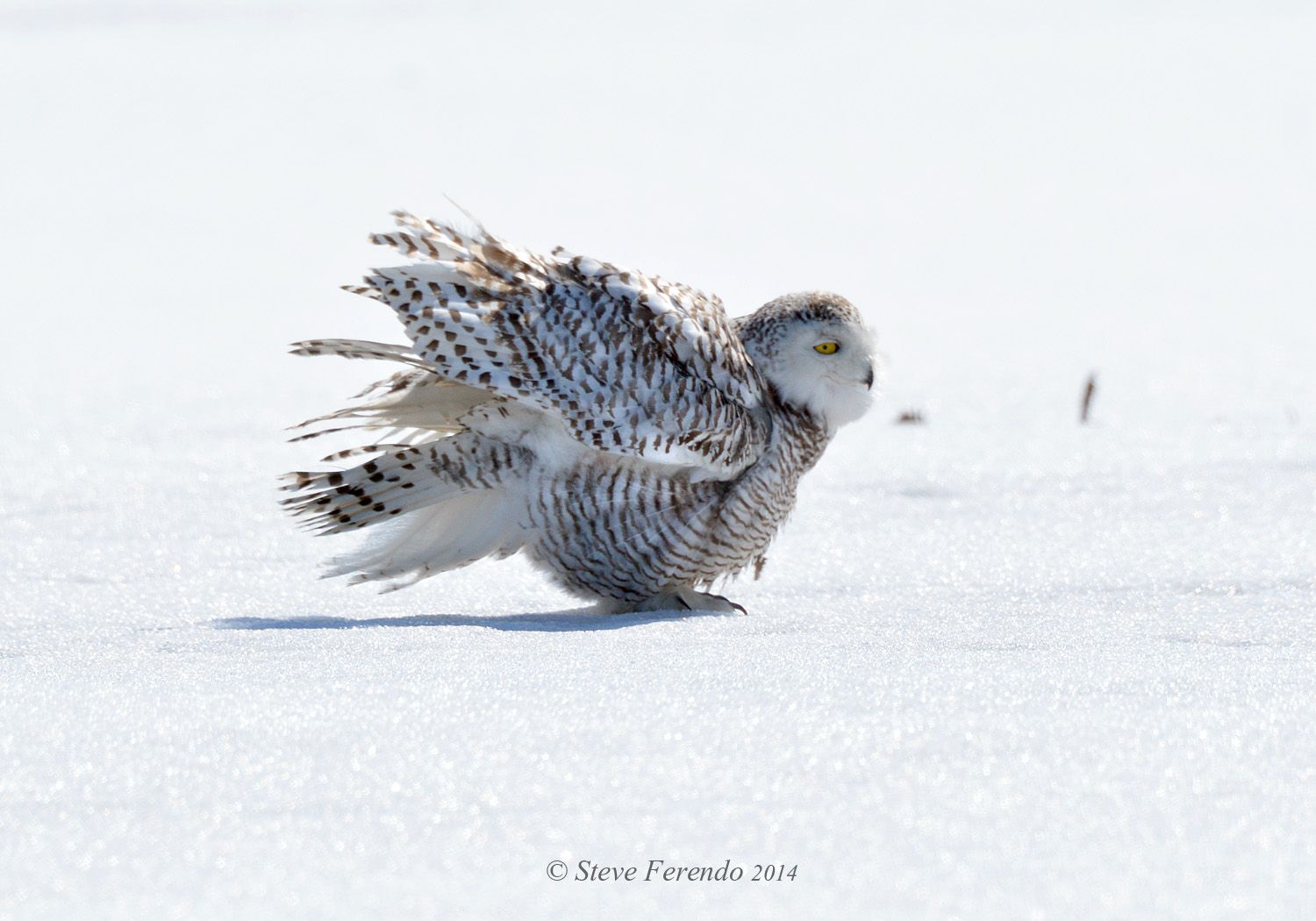 Almost as soon as the owl landed it began being pestered by crows diving on it...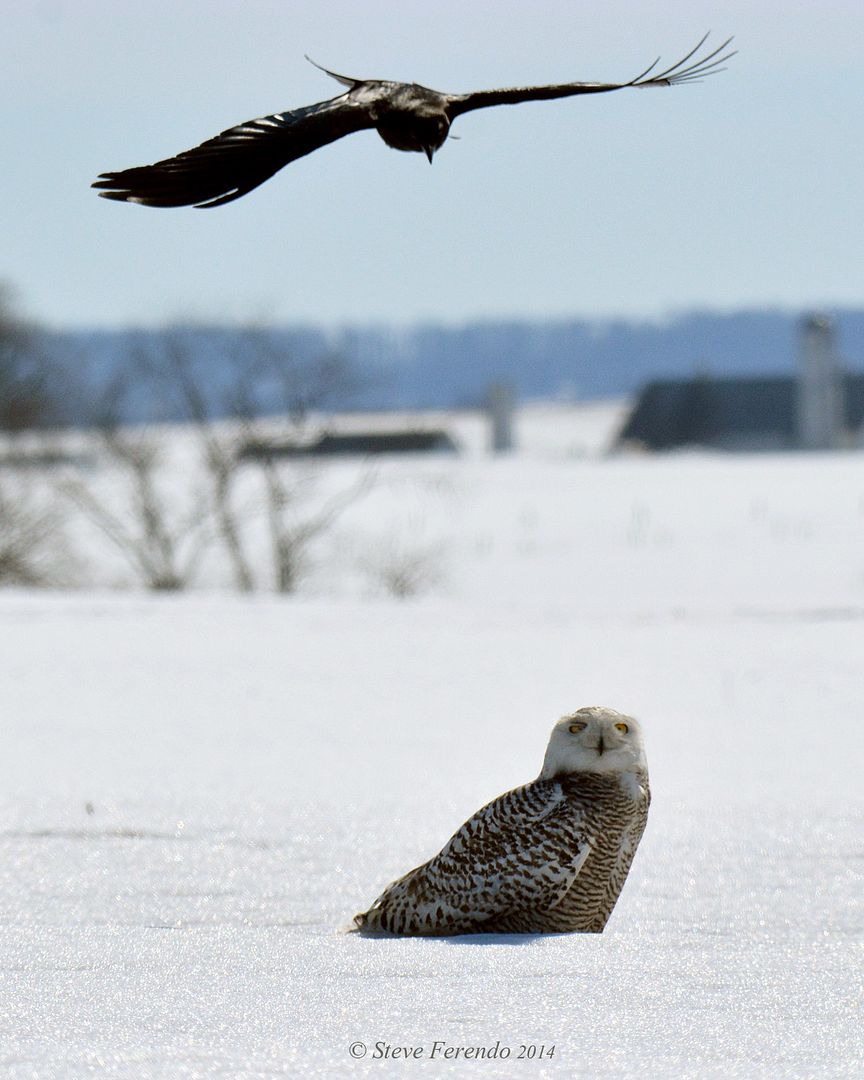 Rather than endure the pesky crows the owl returned to a location in the field, this time landing on the body of a snow goose which it began to devour...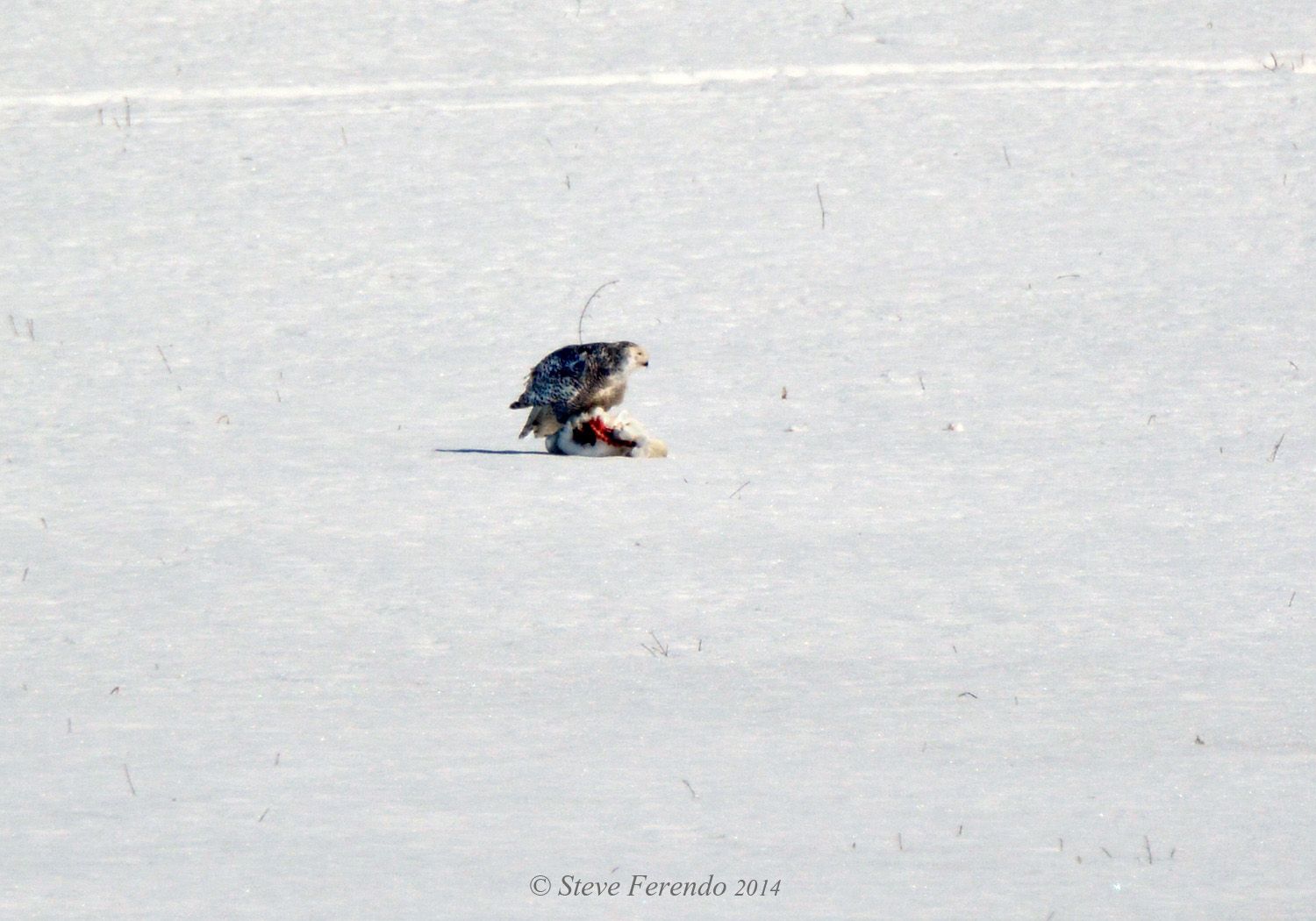 The owl was now at least 100 yards from the road. We resigned ourselves to observe it from a distance when a second owl appeared...
The second owl landed roughly 80 yards from the owl on the goose carcass...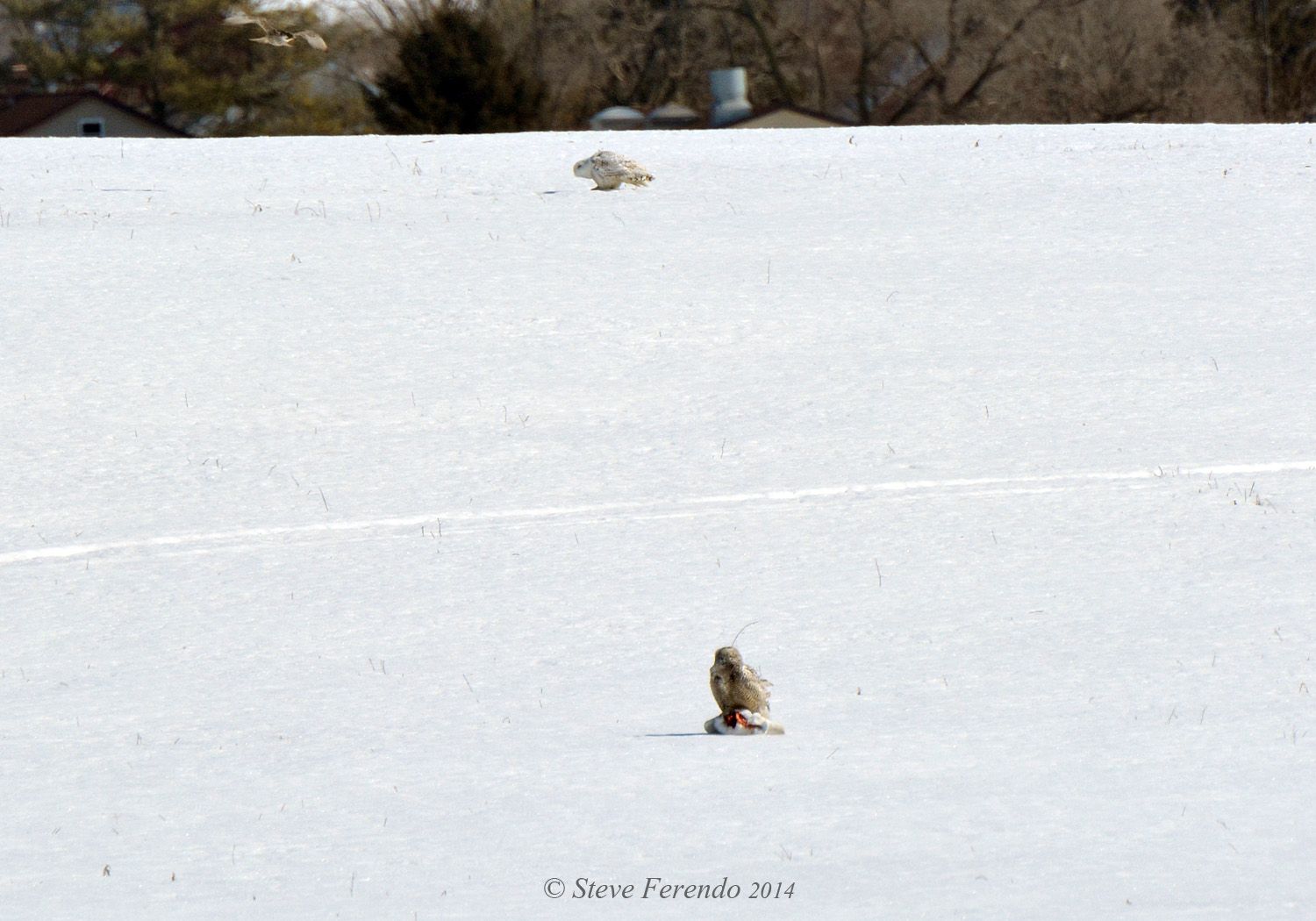 At this point a much smaller raptor flew over to investigate...
Other folks began arriving, so we called the day a "success", and left the owls for others to observe and enjoy.
Thanks for visiting, stay well, and stop back soon.