On our day trip to the eastern shore we briefly visited the Blackwater National Wildlife Refuge near Cambridge, MD. Neither of us had been there before so we were a little disappointed to find the visitor center already closed when we arrived. With a little more than an hour of daylight remaining we took the wildlife drive to see what we could find...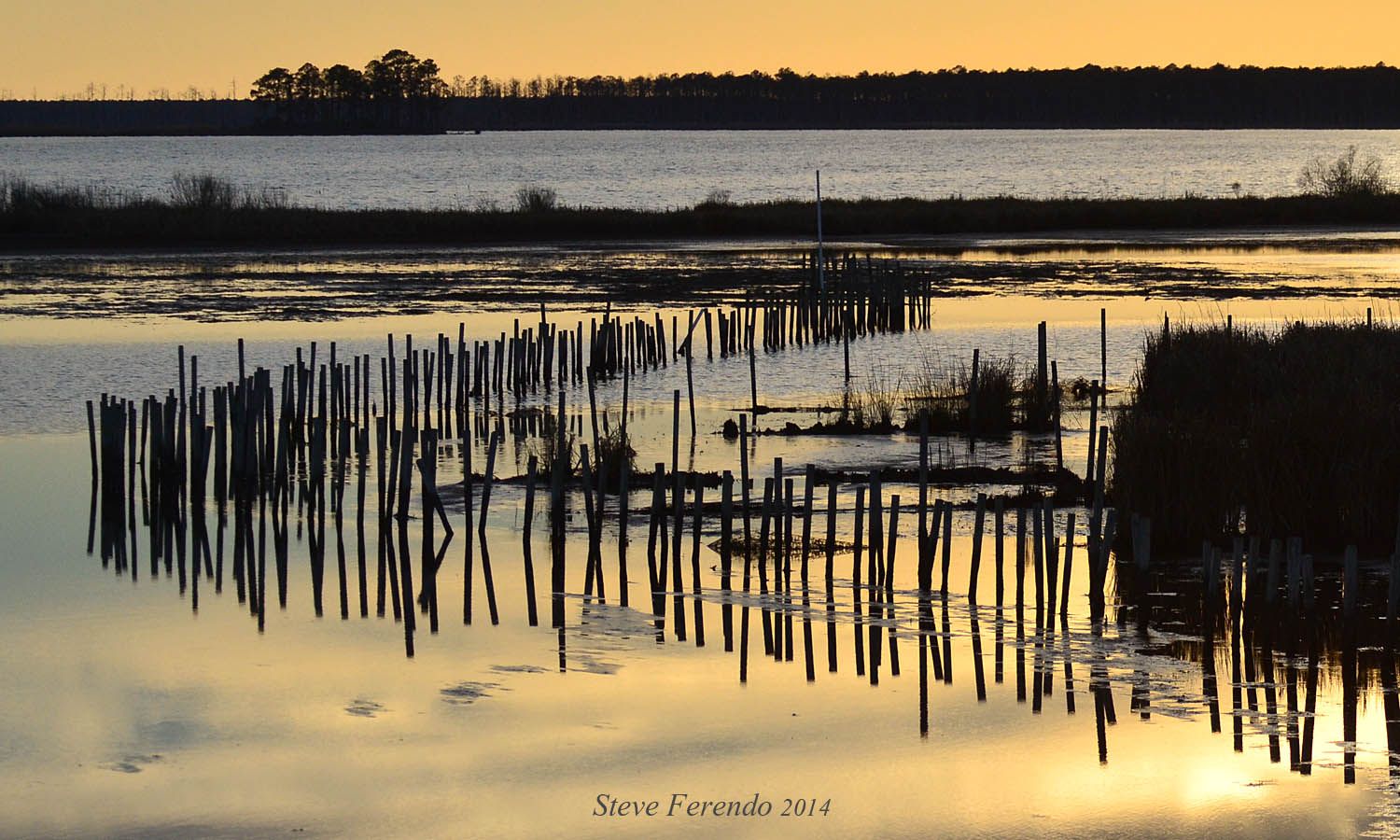 I think we saw a total of seven bald eagles, including this pair that seemed to be enjoying the sunset as much as we were...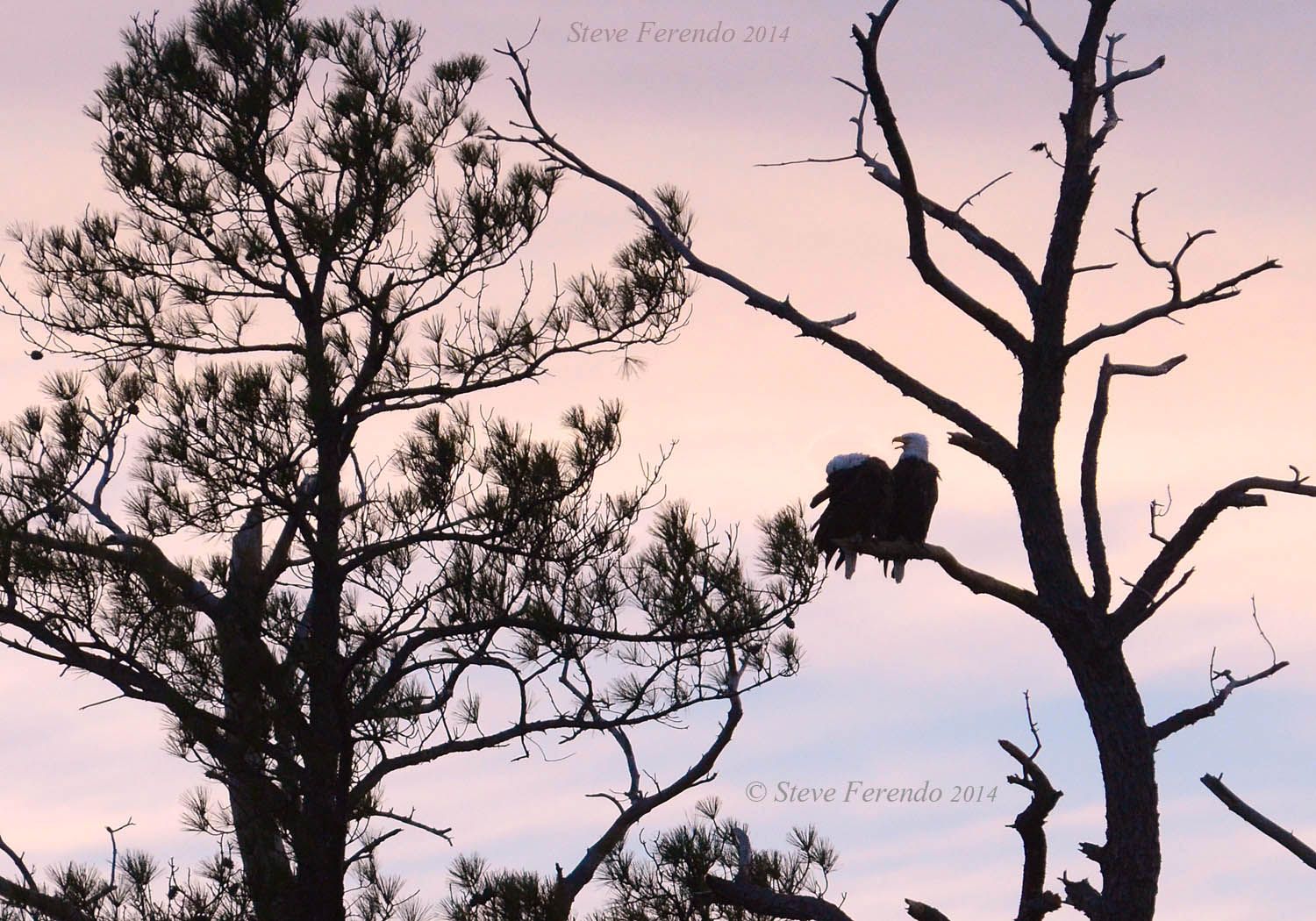 The refuge is worthy of another visit when one can stay longer and discover what natural treasures it might hold.