Every year I look forward to seeing newly hatched turkeys and watching their antics. This year they seem to be late in appearing, perhaps due to the amount of rain we have had and the resulting lush foliage. Today I found three hens with a group of "poults"...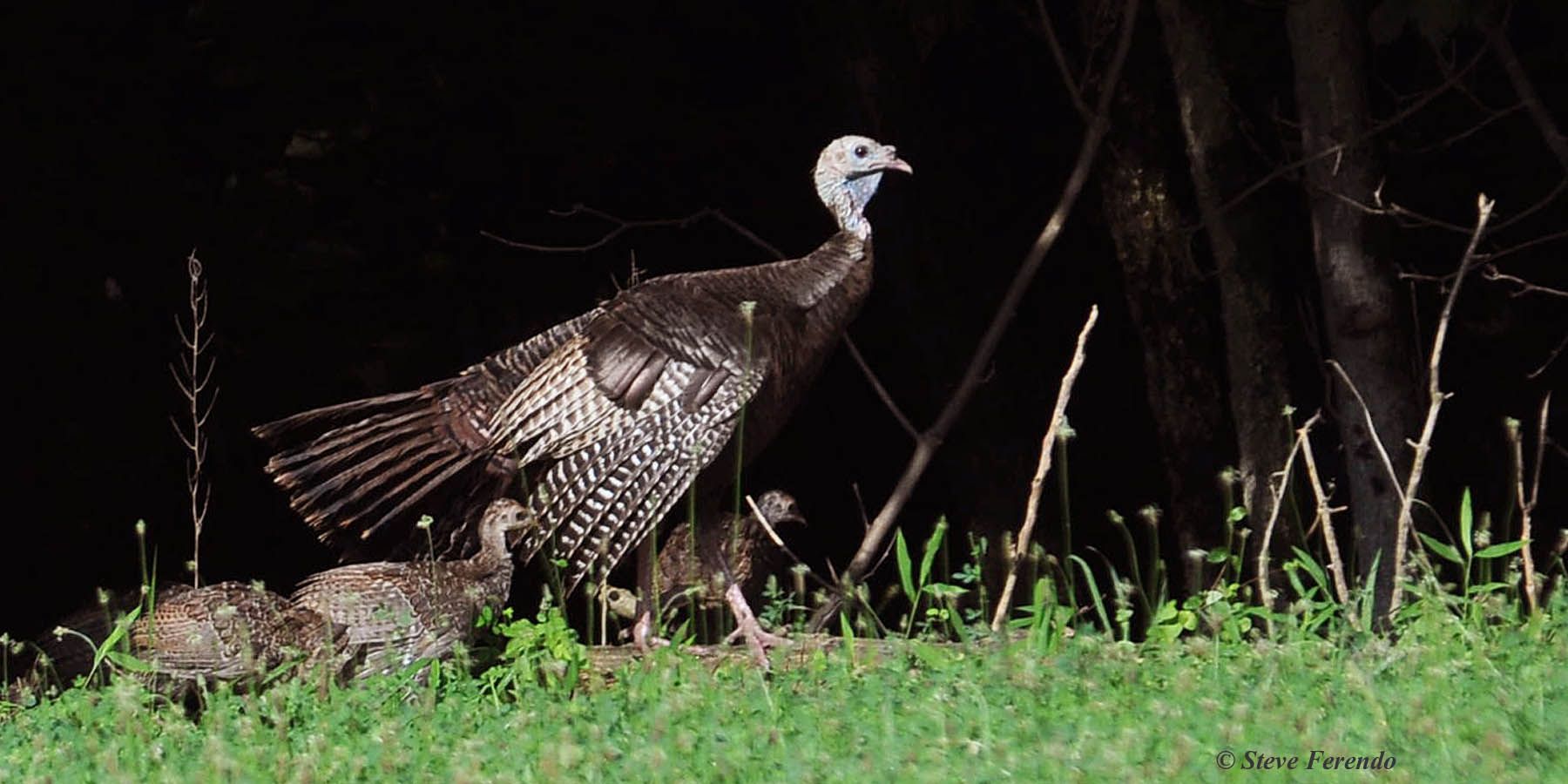 They seemed to be interacting harmoniously for the most part. Then, two of the hens stopped and began "eyeing" each other...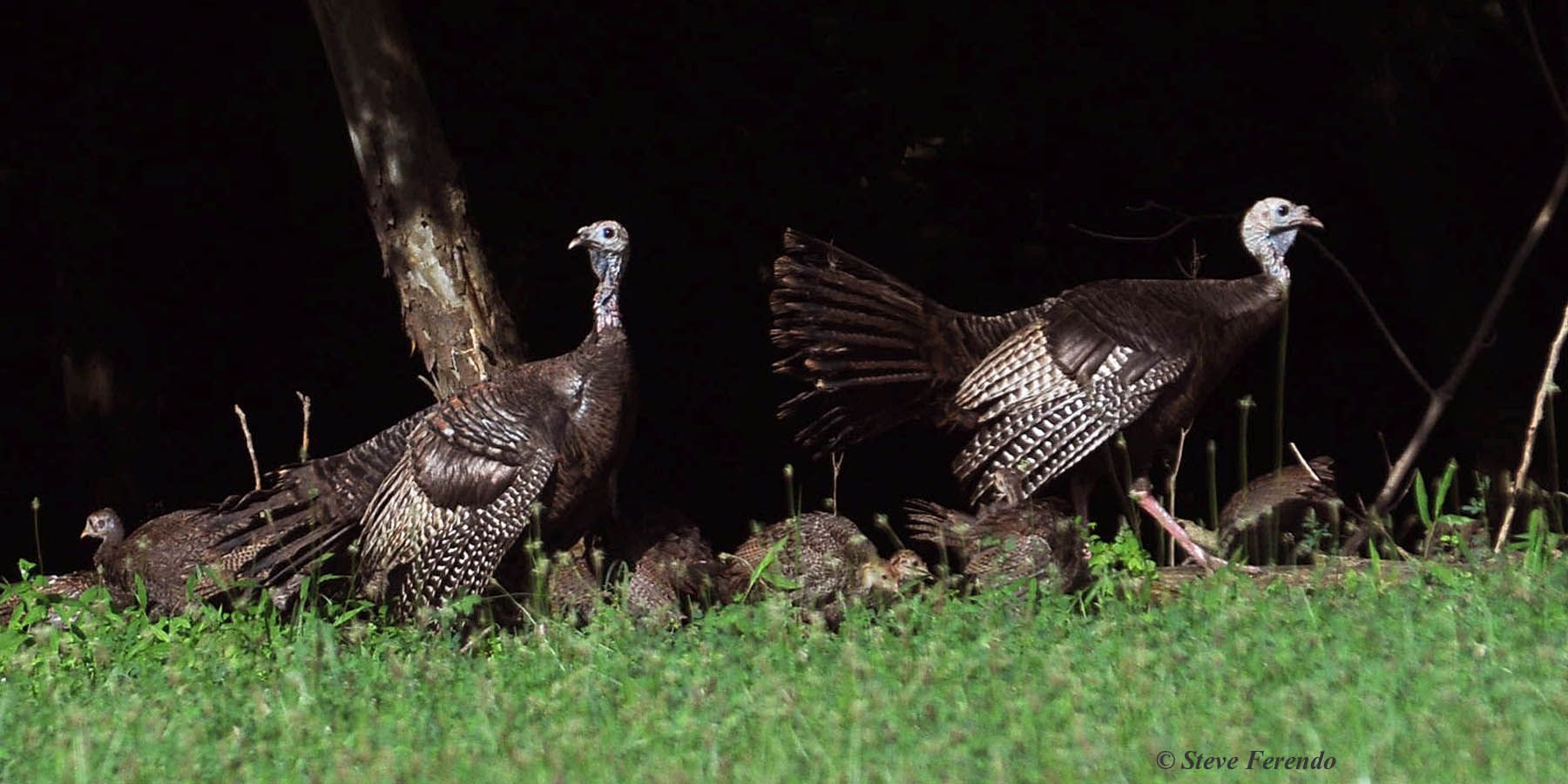 For some unknown reason they reversed direction, and the hen bringing up the rear began to pressure the other one...

When the rear-most hen changed her posture and advanced on the other one they both quickly disappeared into the forest...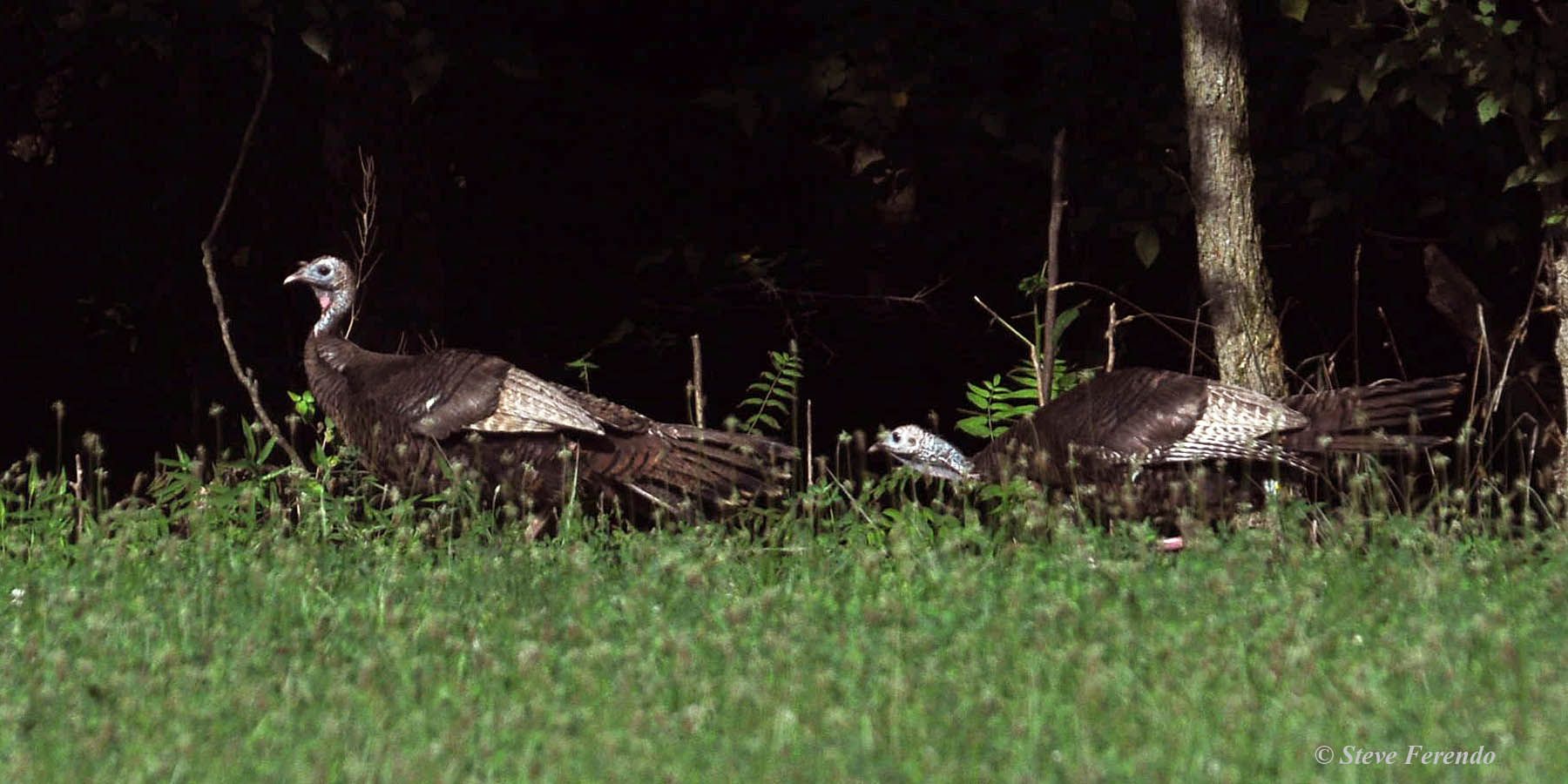 Behavior like this is why the term "pecking order" was coined.