I have been spending a lot of time trying to photograph some of the fawns born this spring. So far, luck has not been with me, with only a few exceptions. This small group of deer were found getting their morning drink...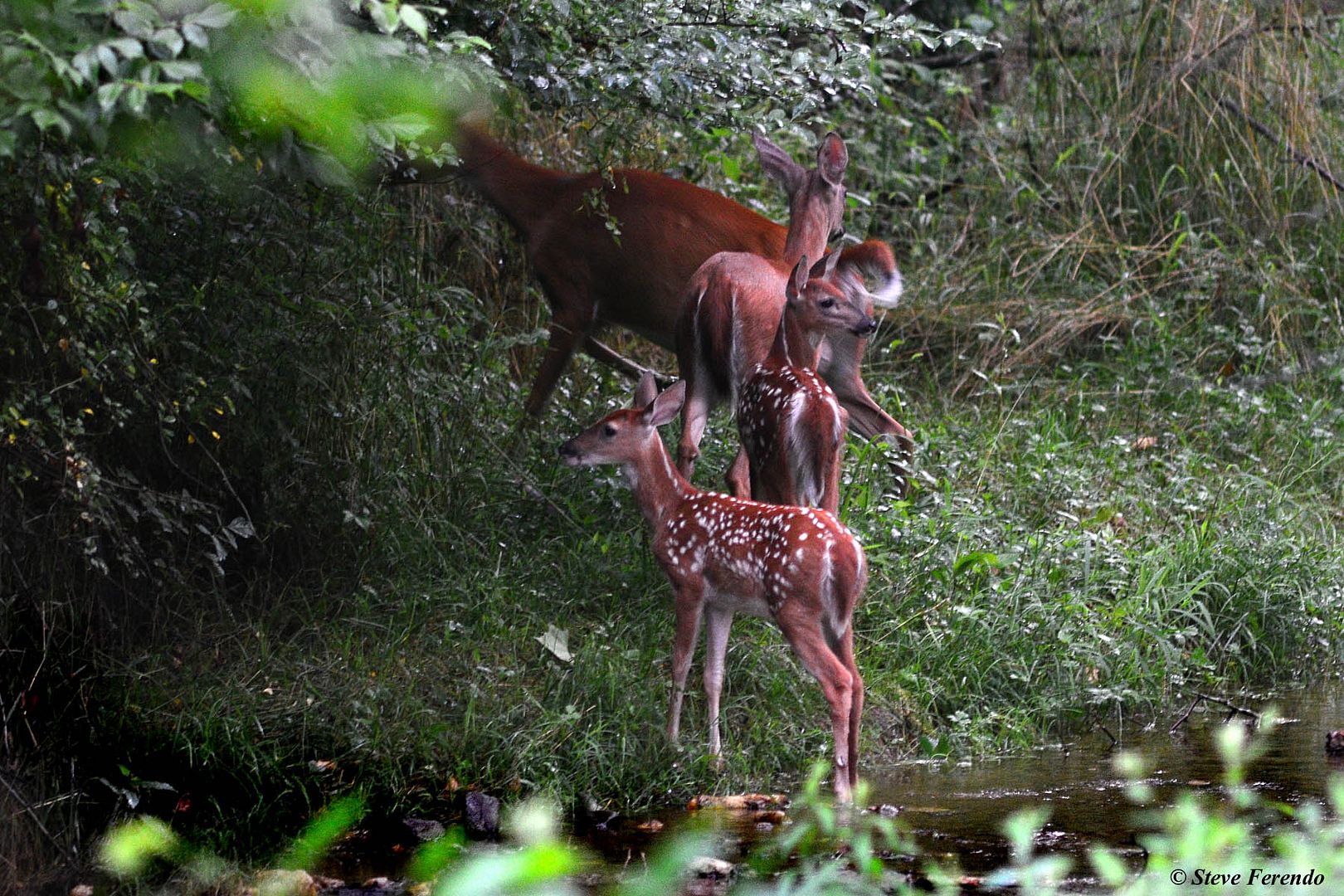 A short distance farther along I came across this doe,,,, standing in the same creek. The orange blurs are wild tiger lilies in the foreground, rendered out of focus by the wide aperture required by the dim light of early morning...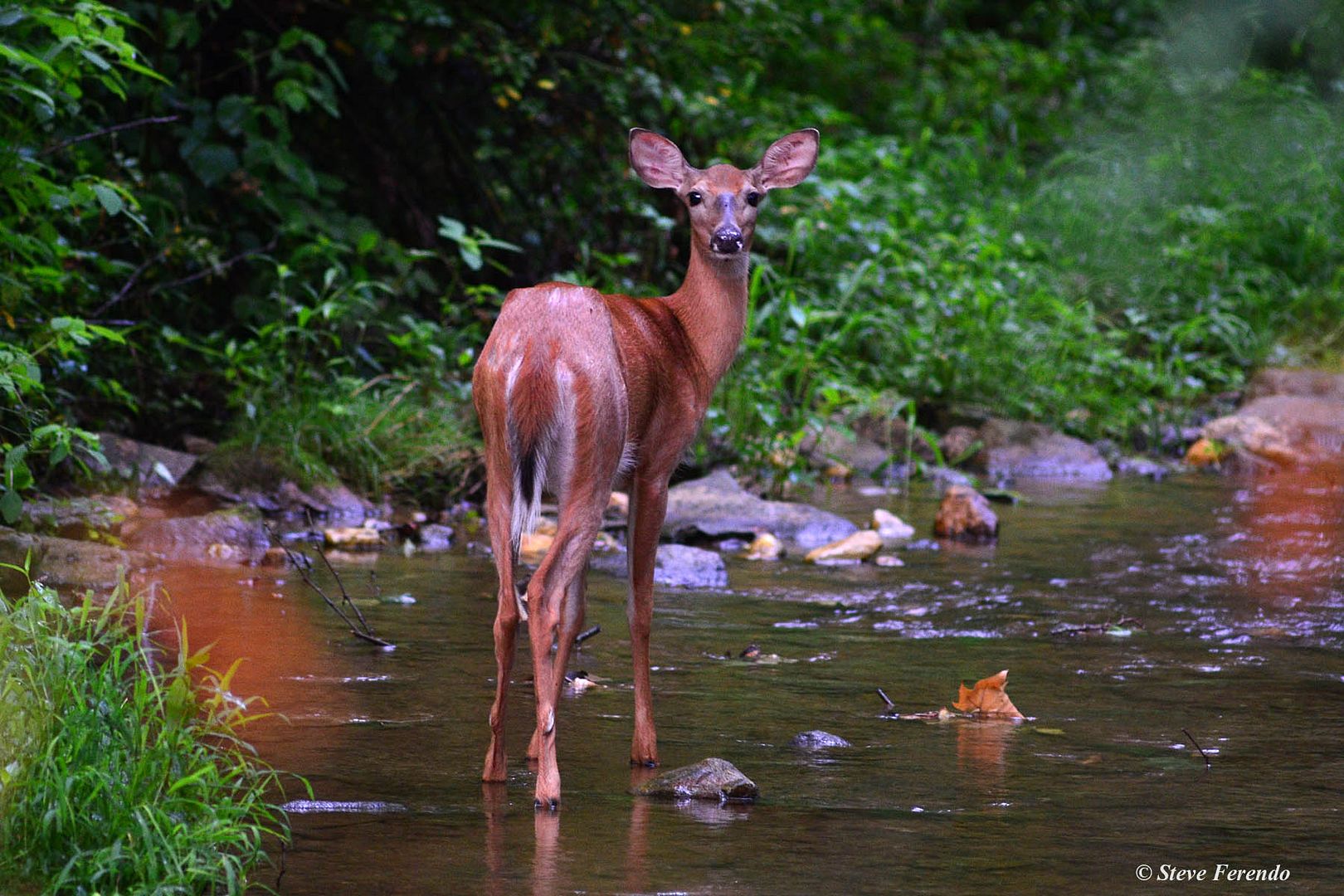 At another location I found a young buck feeding in an alfalfa field...
His ears and tail were constantly in motion, trying to rid himself of the biting flies that plague deer constantly...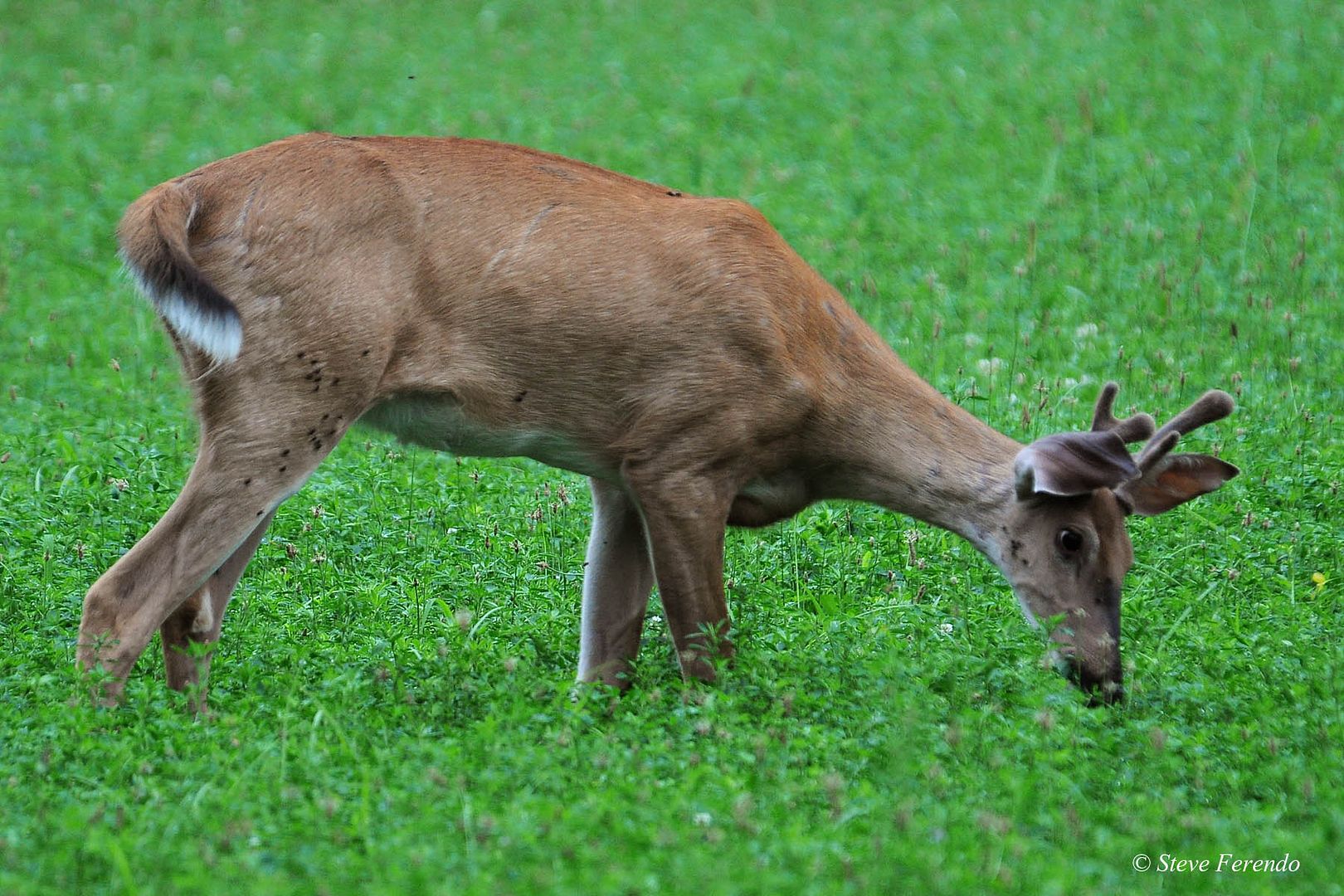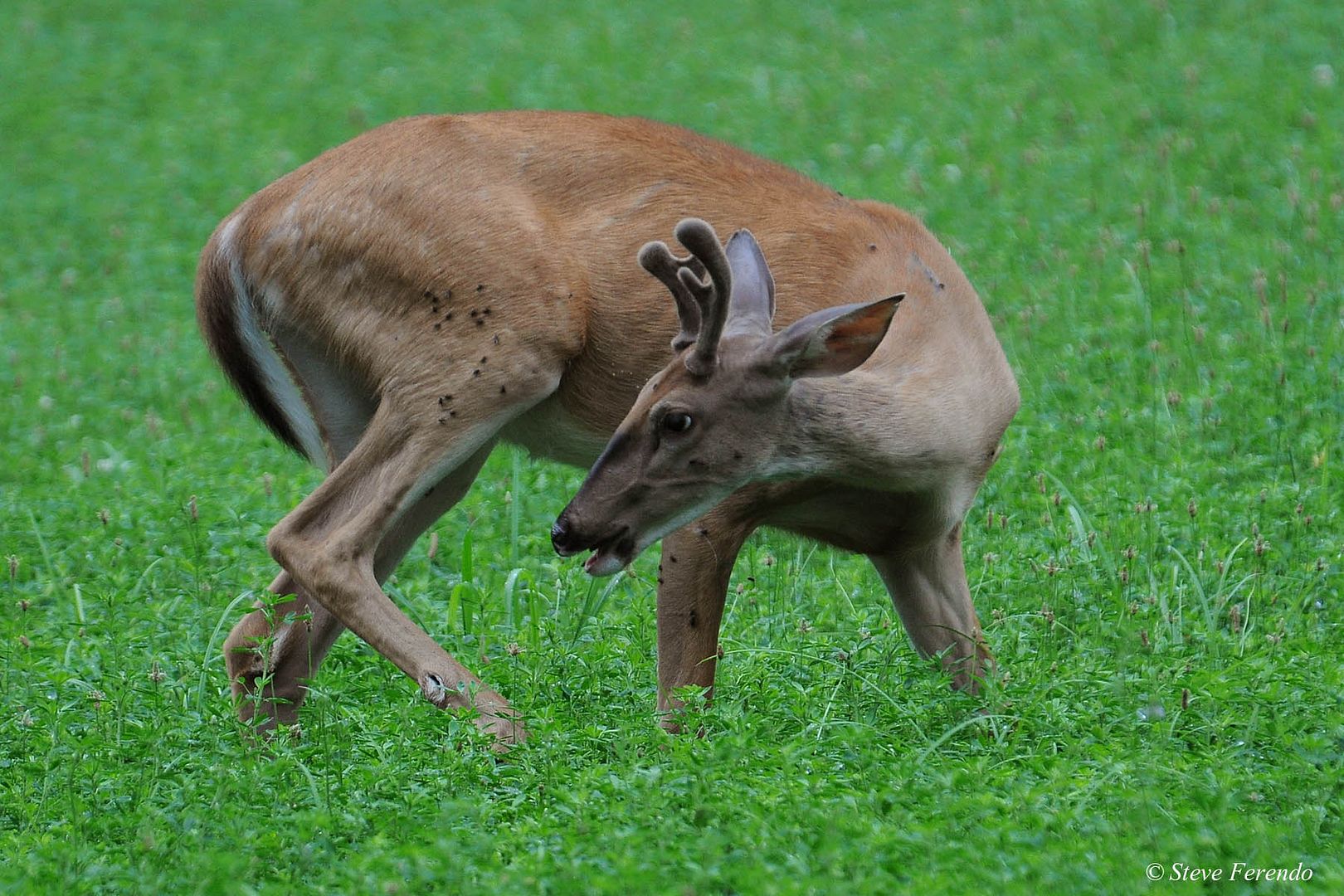 Finally, he ran from the field for the shade and shelter of the woods. Perhaps the flies are less bothersome there...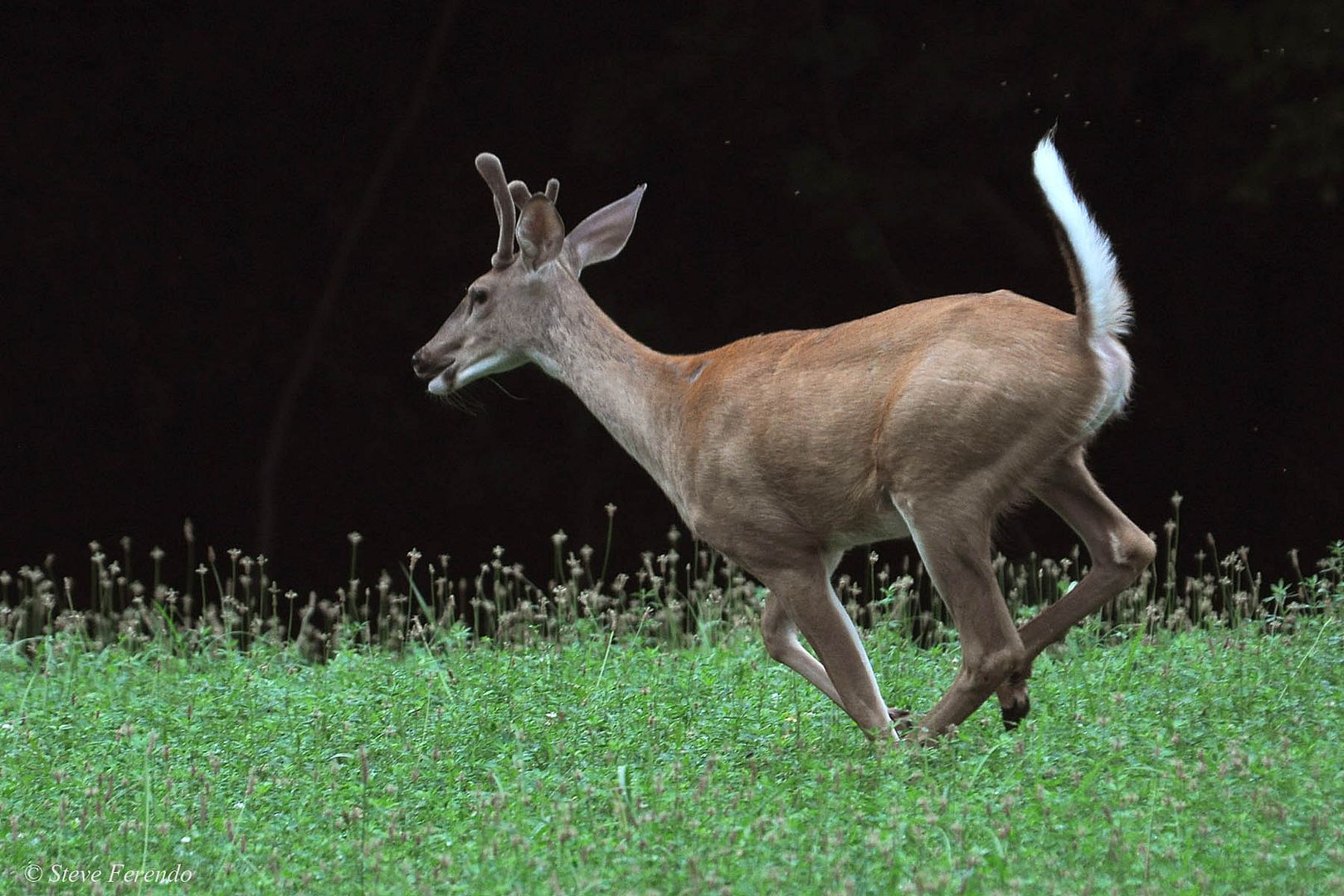 In a short time a doe attempted to feed in the alfalfa...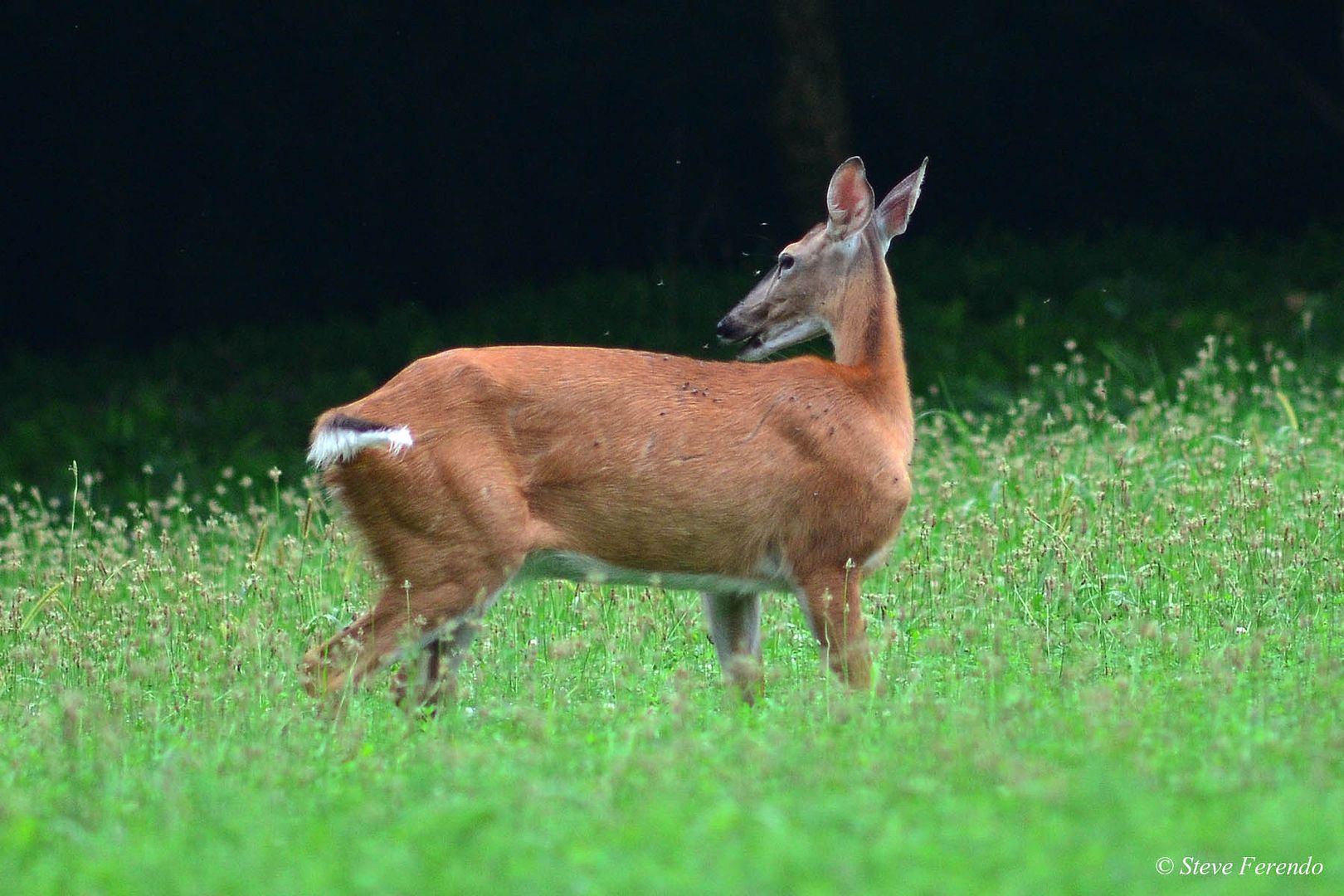 The outcome was the same. She, too, ran from the field with the flies swarming about her...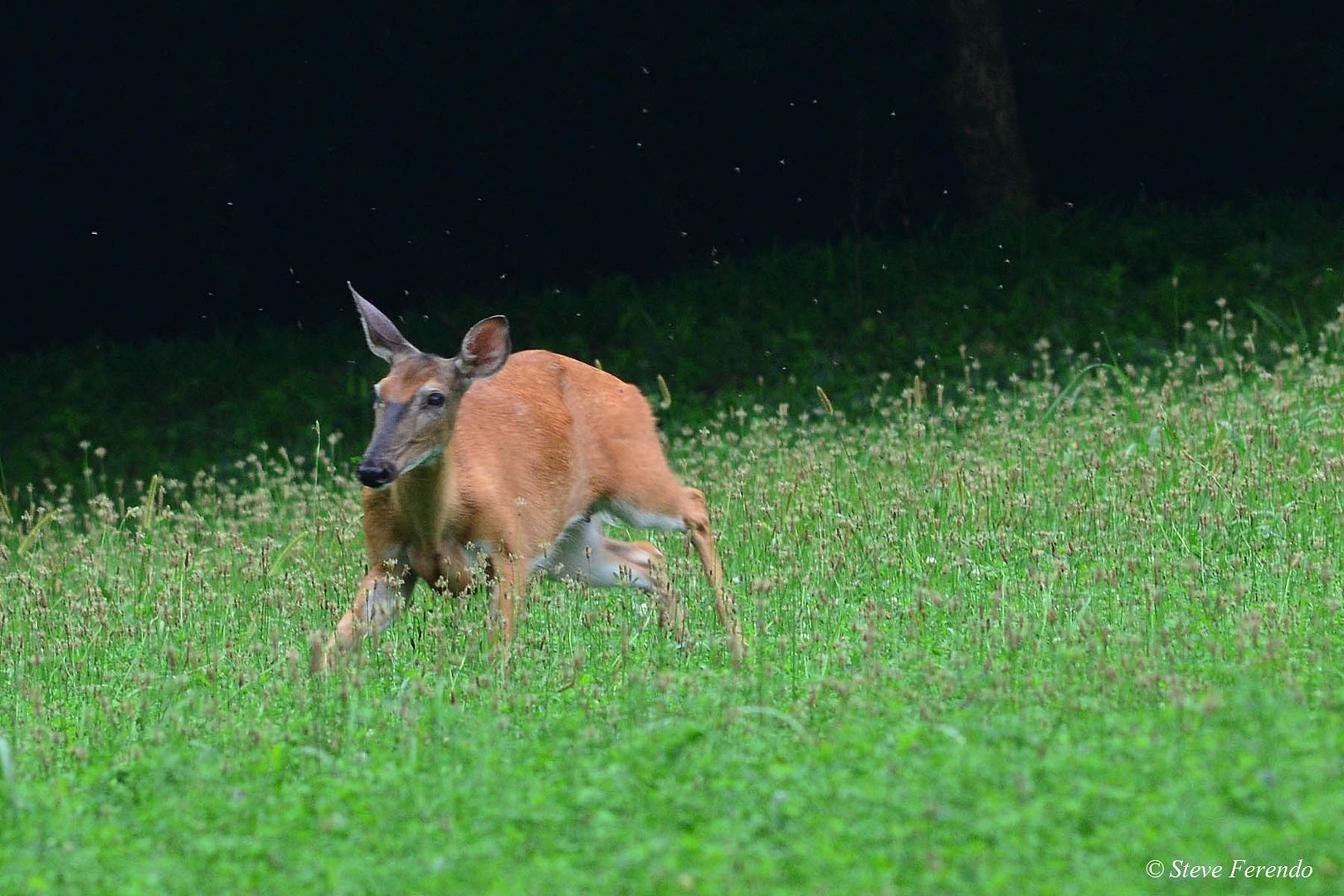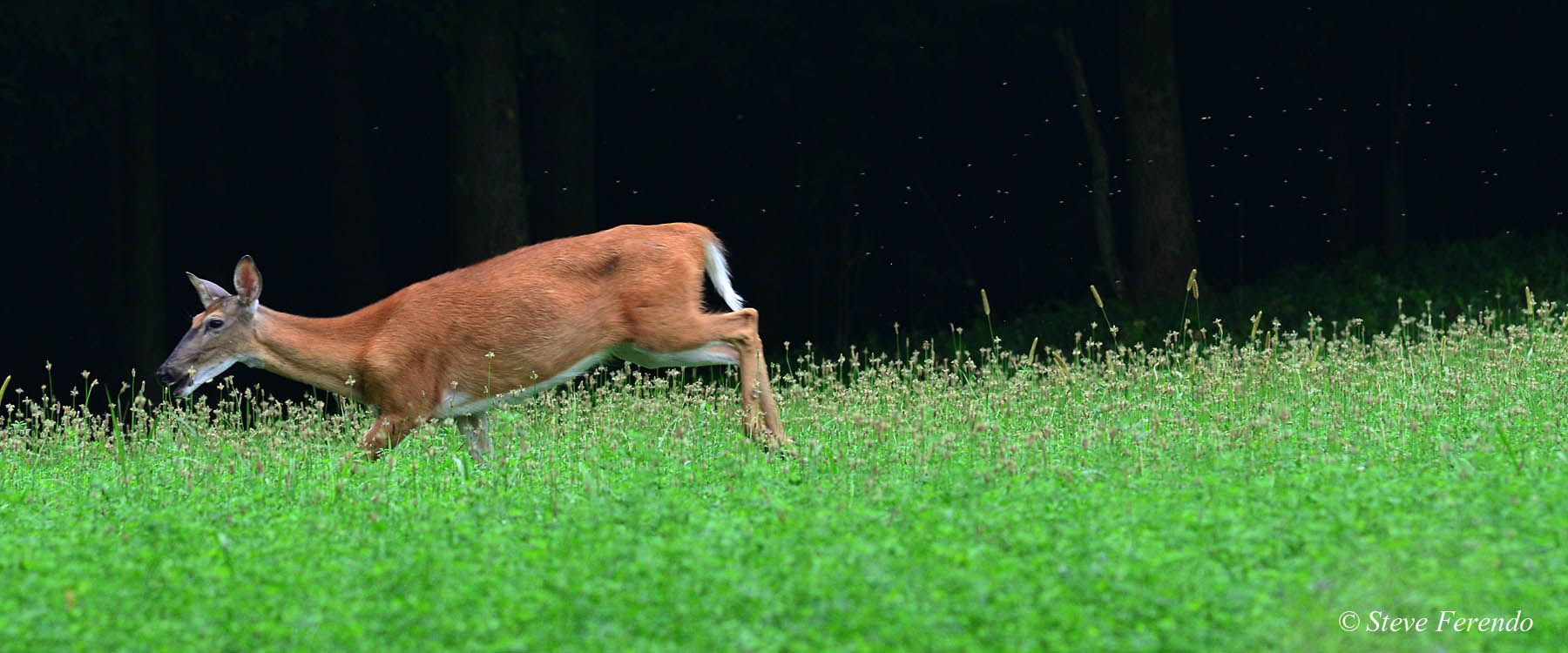 On a different visit to the farm I encountered a spike buck. He must have been too young to be afraid of people, as he allowed me to photograph him quite closely...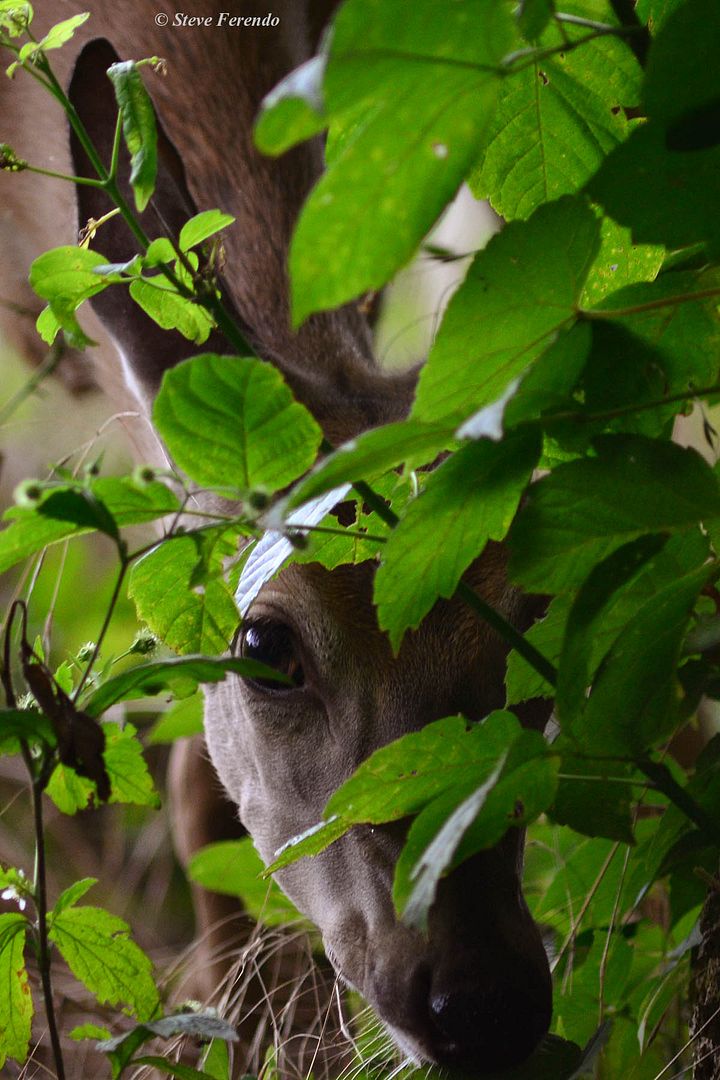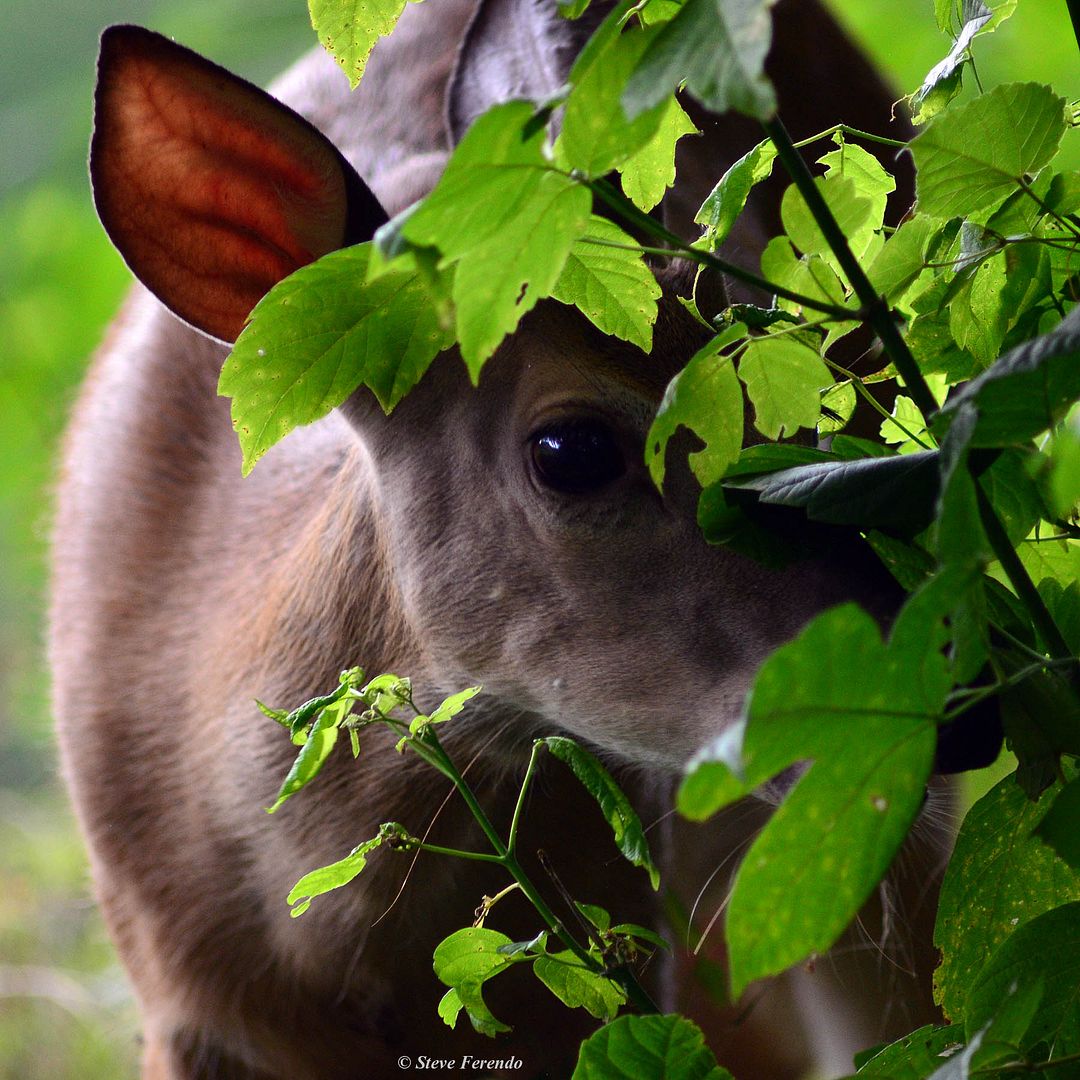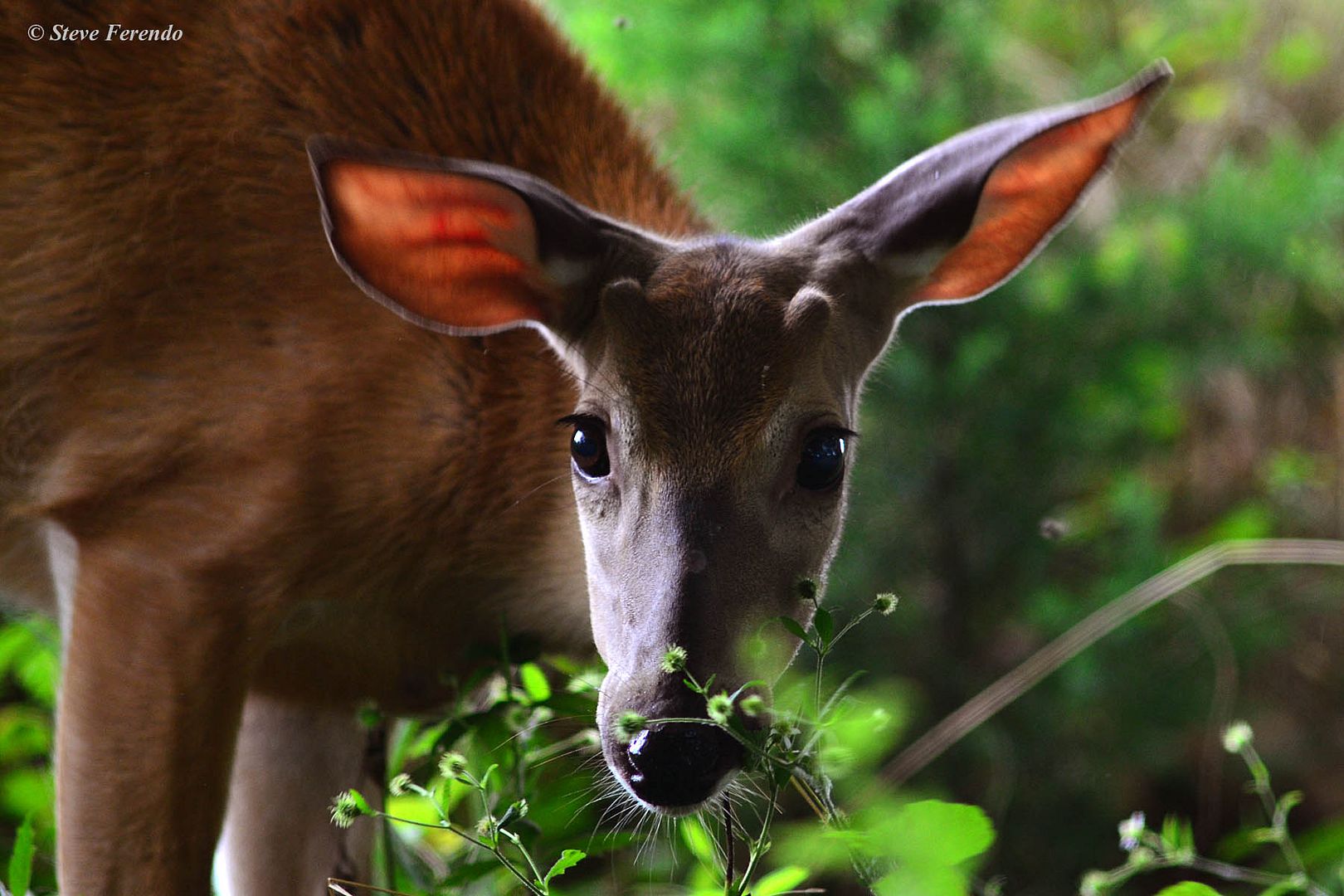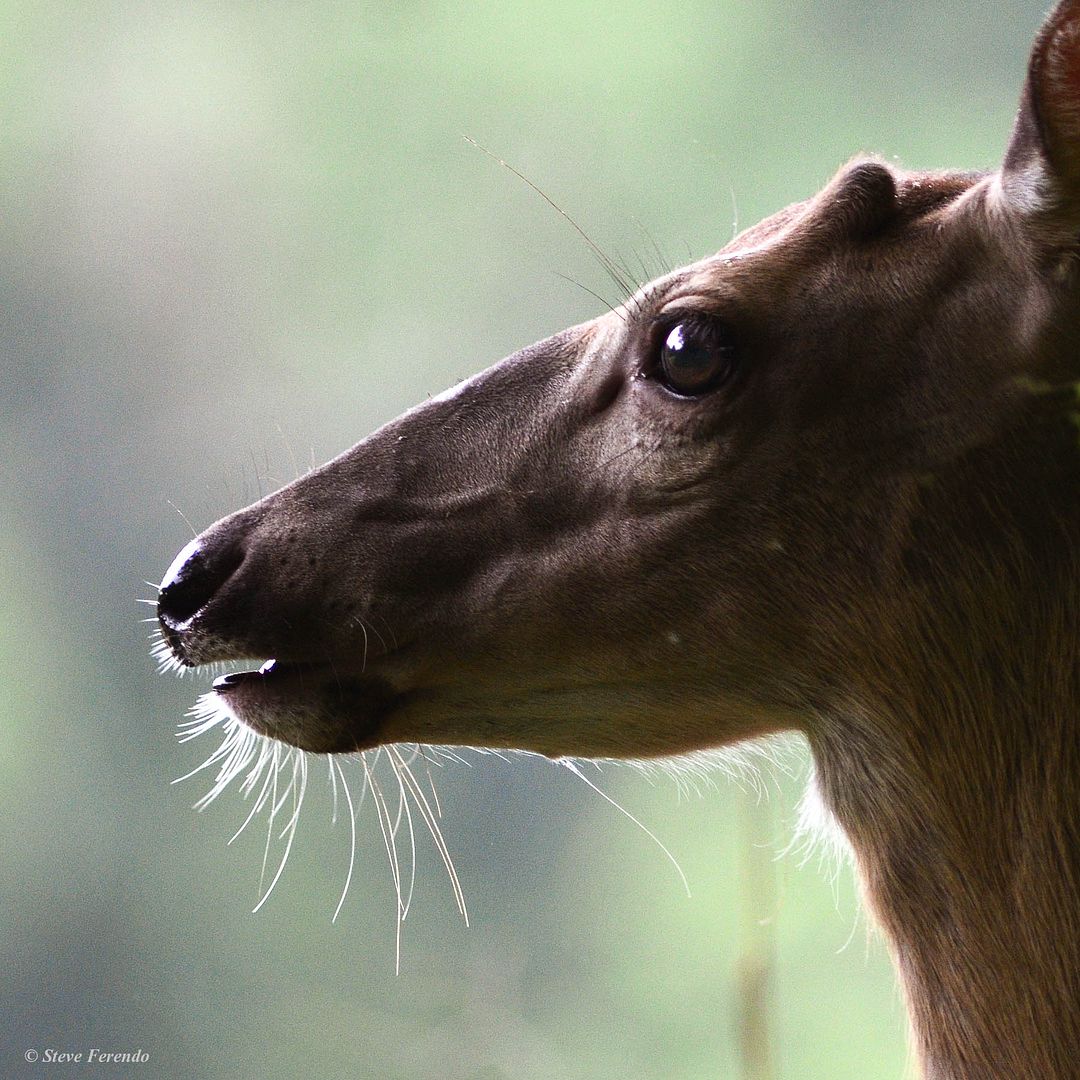 Maybe the next blog update will include more fawns. In the meantime, I hope you enjoyed seeing these deer.