While driving on Lilypons Road recently I noticed a bird perched on a bale of hay and looking directly away from me. Parking on the shoulder of the road I took a look through my Nikon D90 with an 80-400mm zoom lens and a Kenko 1.4x Teleconverter and still could not be certain of the species...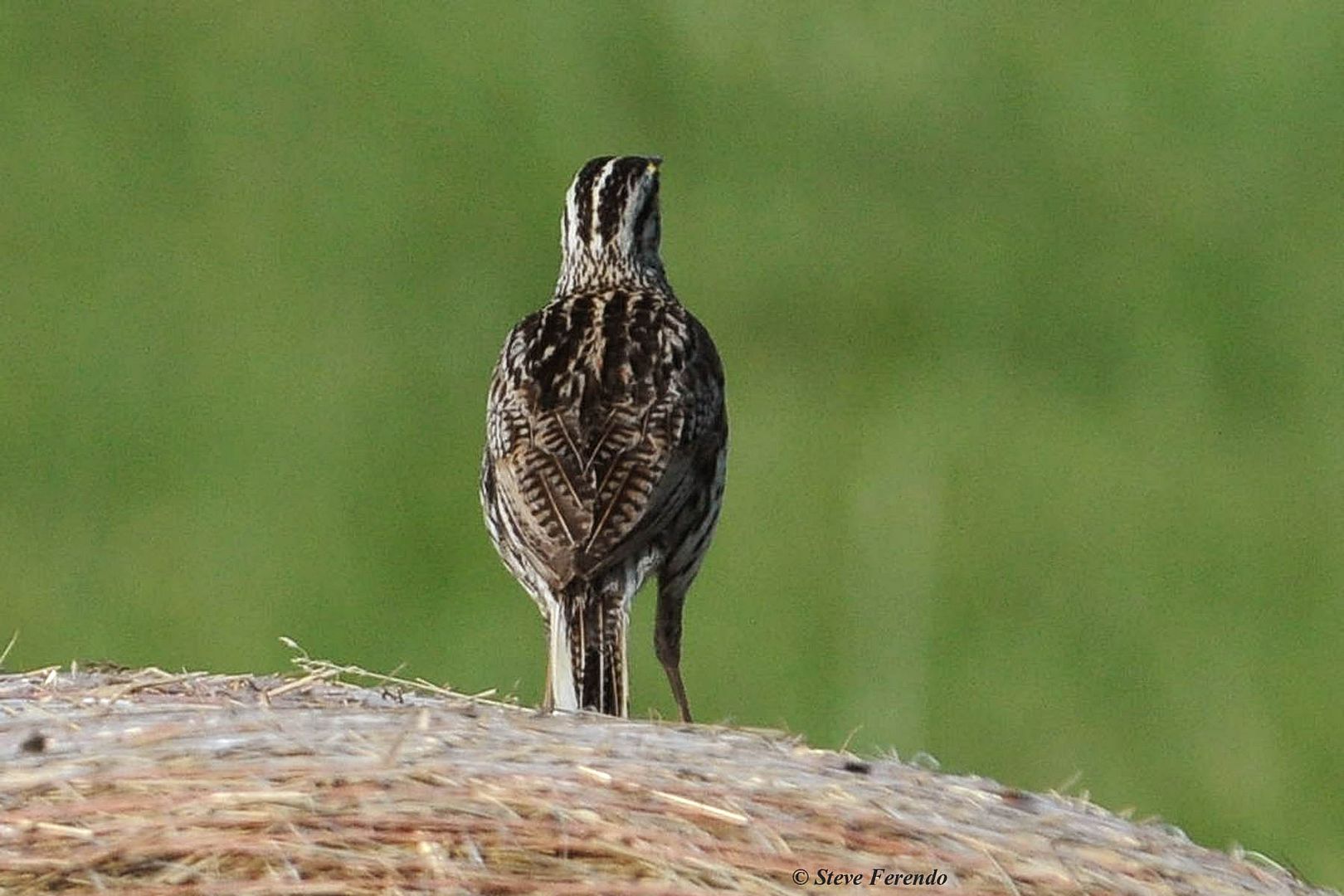 When it turned its' head I caught a glimpse of yellow...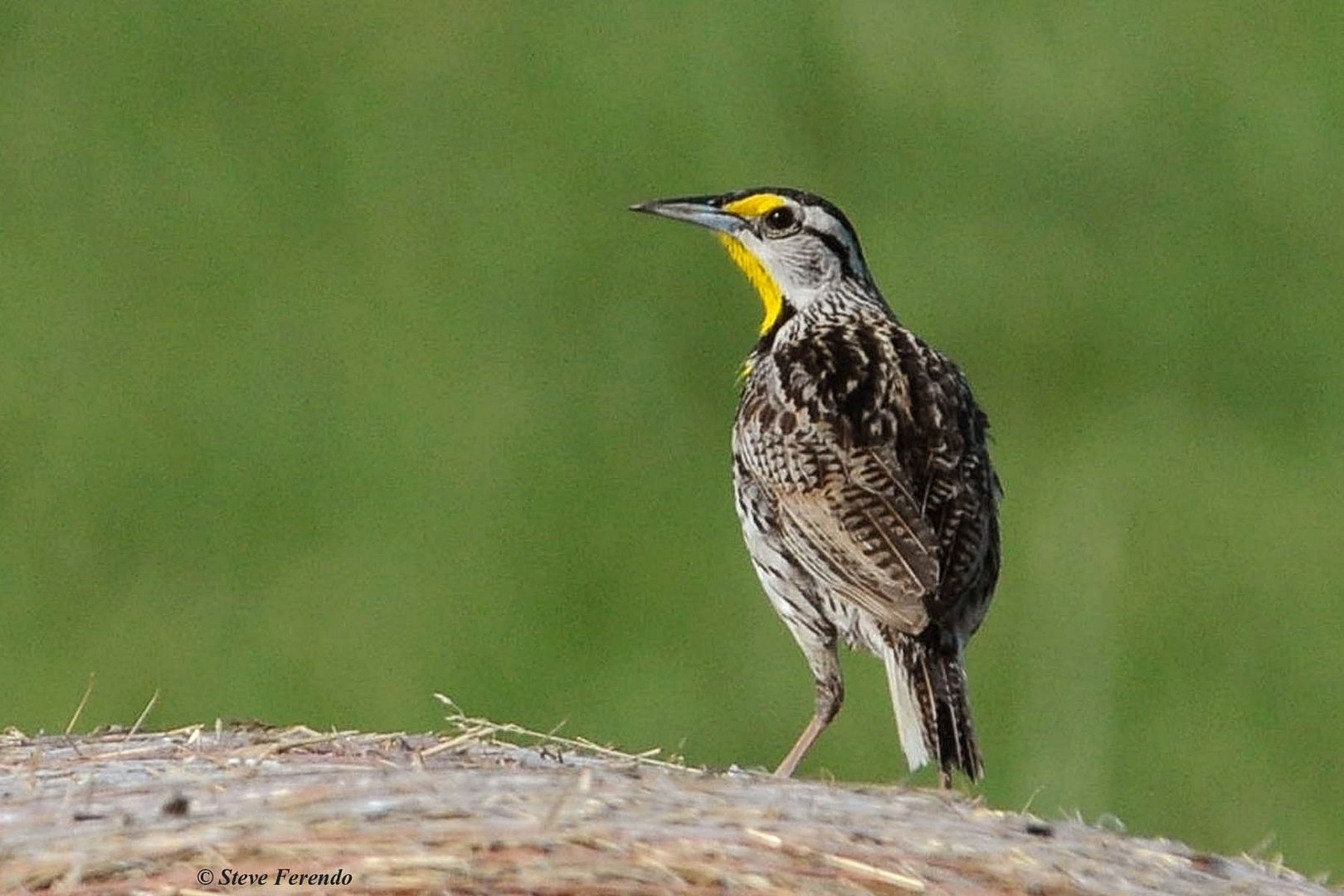 Then it turned towards me and more yellow became evident...
The bright yellow breast and the black "V" marking confirmed that it was an Eastern Meadowlark...
It flew to a perch that was much closer to my position and allowed me to take several photos...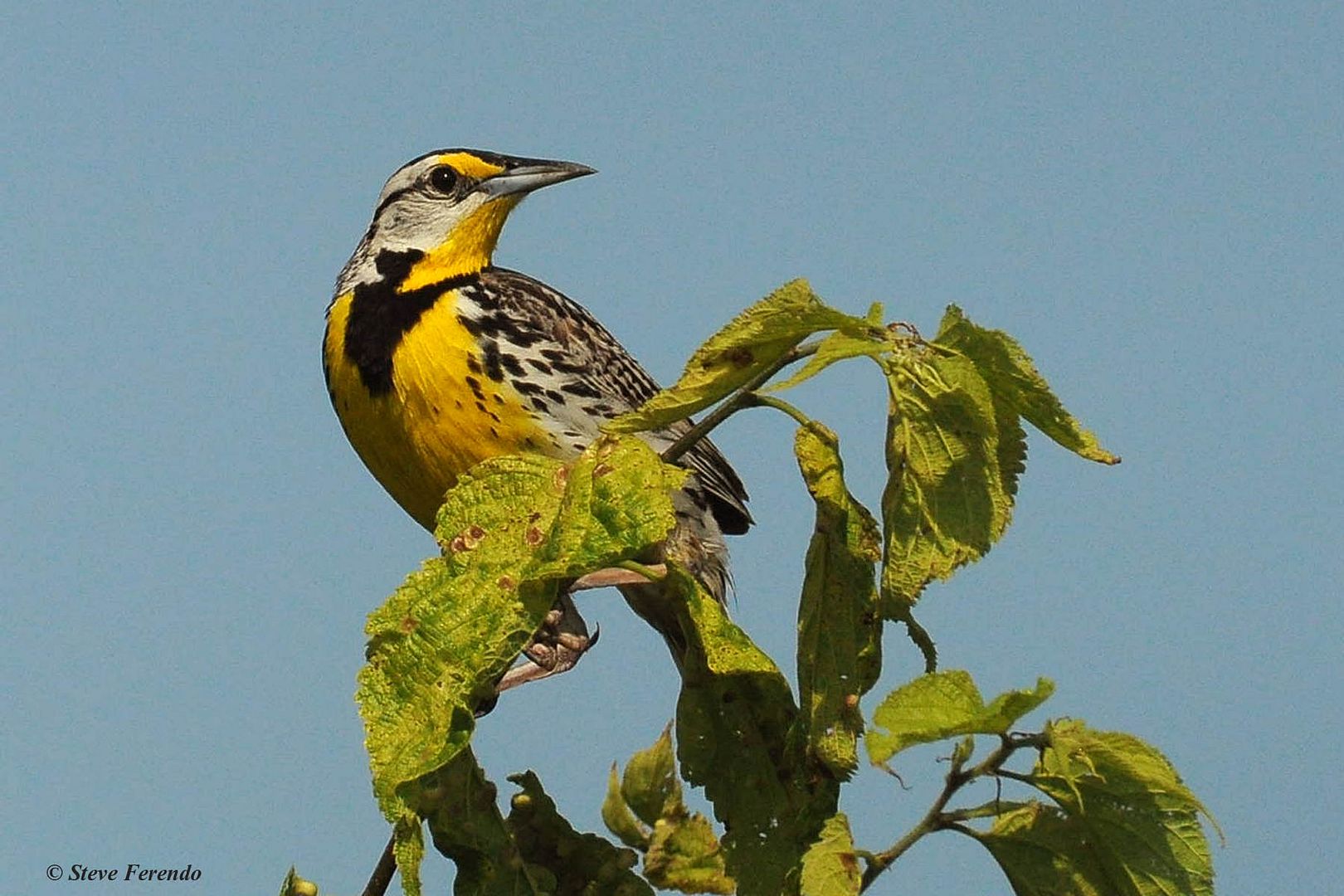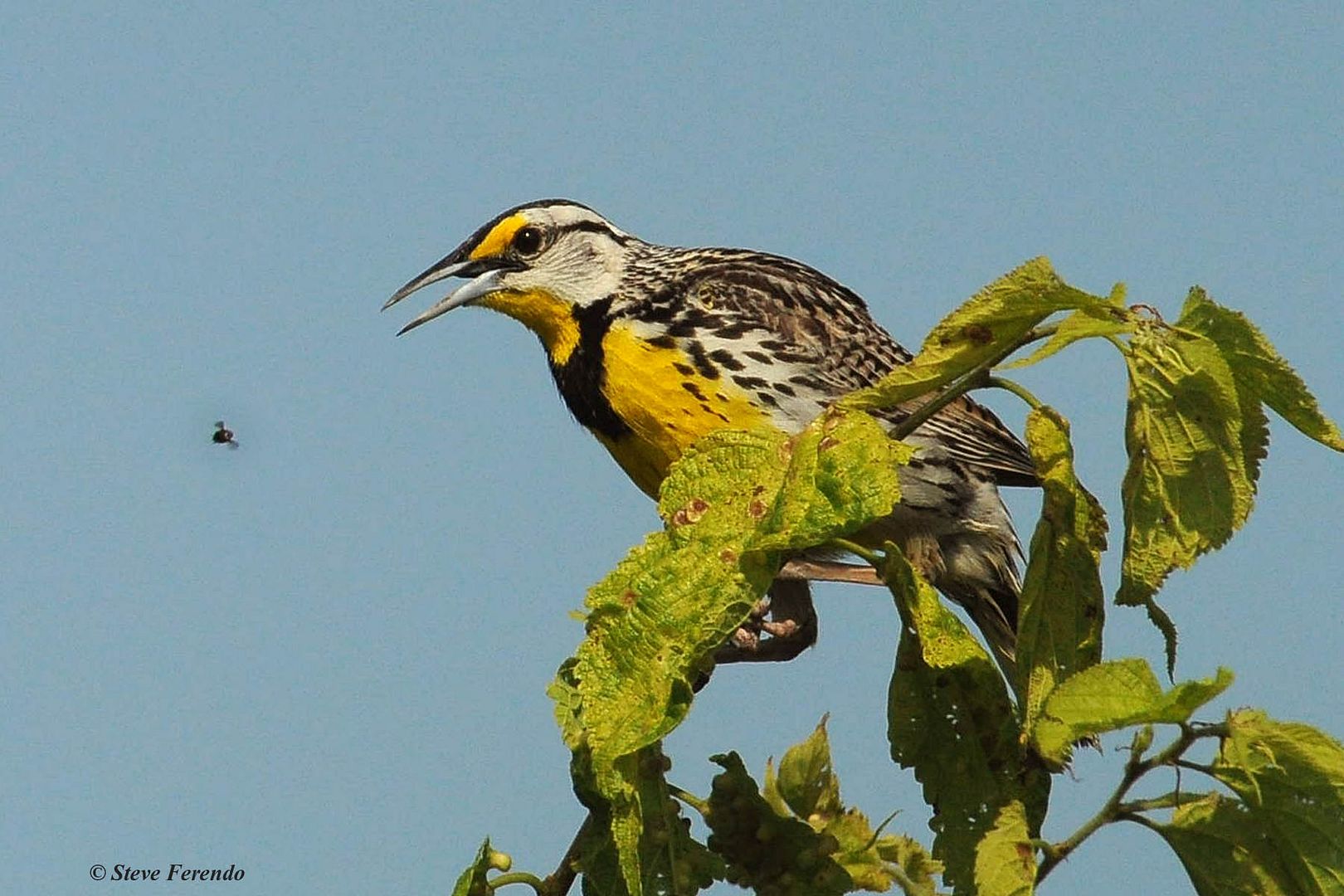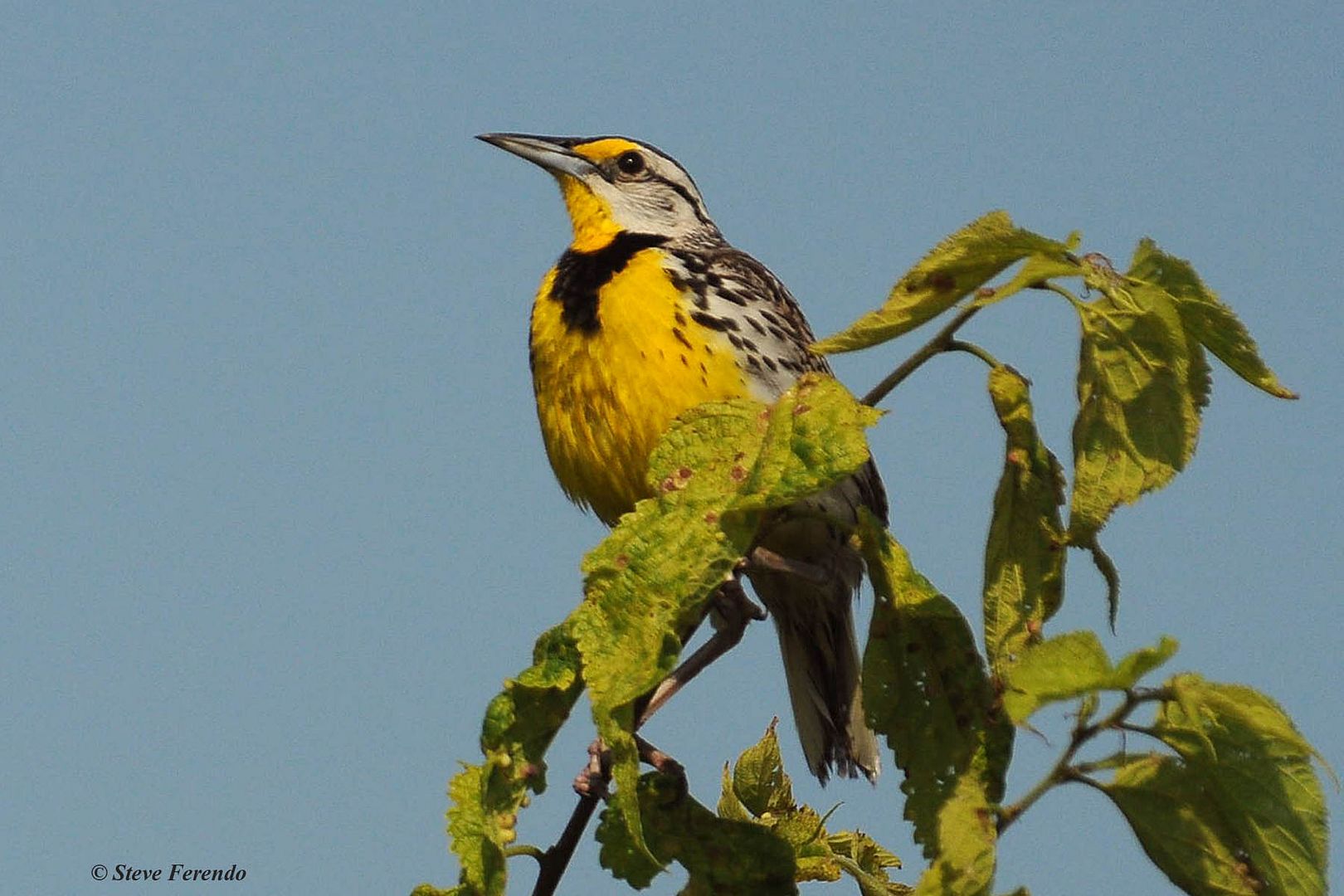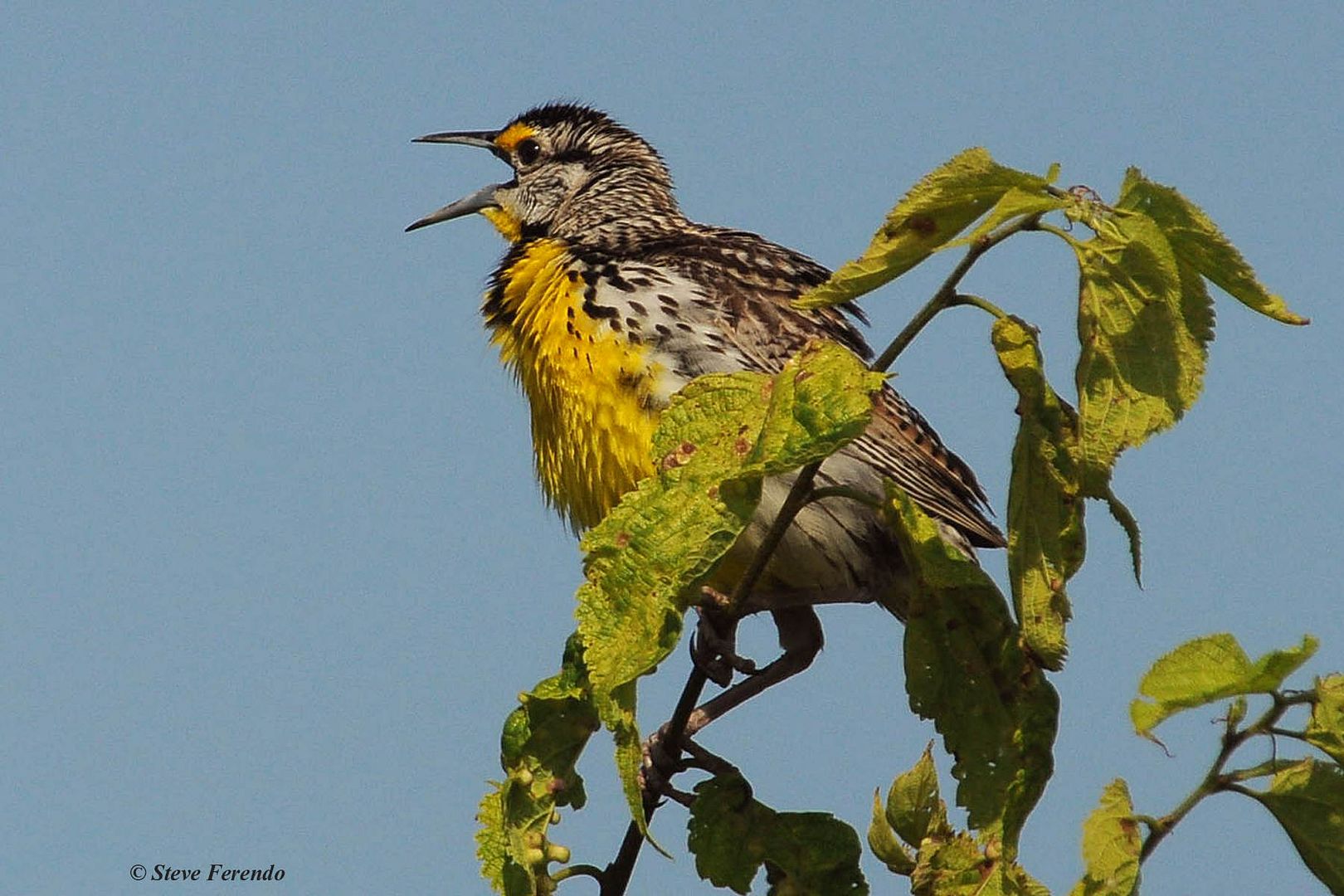 I am always thankful for photo opportunities, no matter what the species. When it happens to be a beautiful and cooperative subject it is even more appreciated,