Wood Ducks captivate me with their beautiful colors, unusual calls (they don't say quack, quack), and their normally secretive behavior. I am lucky to have found this pair that selected the muskrat pond for their summer home. If I wait quietly, they approach relatively closely and allow me to photograph them without being alarmed...
The female lacks the colorful plumage of the male but is beautiful just the same in a more subtle way...
The male seems to think so too, as he often gives her an affectionate peck on the cheek...
Swimming through the floating vegetation leaves the ducks feeling like they need a bath...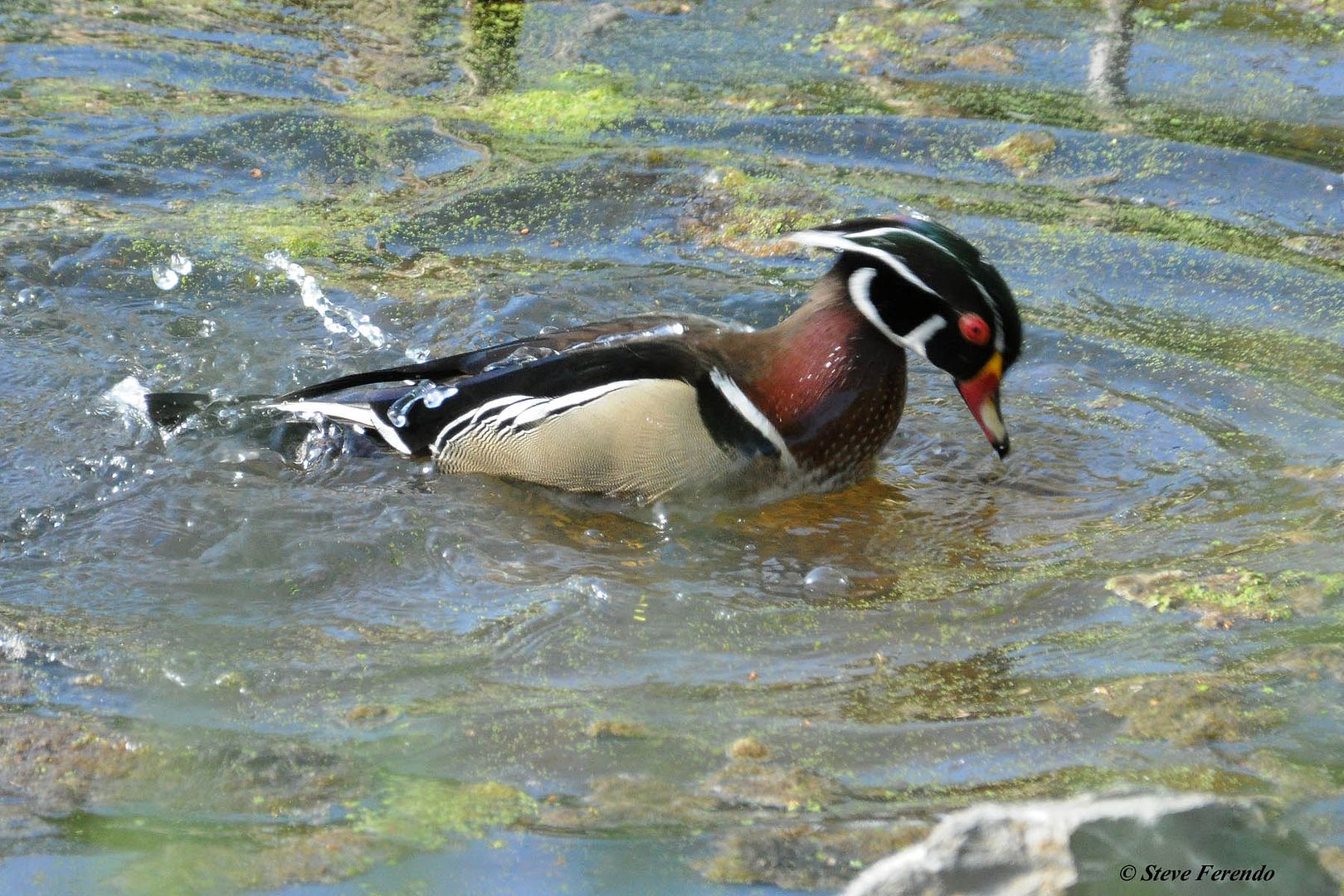 Some rapid wing beating helps to speed up the drying process...
After the bath the pair settles in for a little rest. The female gets some "shuteye" while the male keeps watch...
As always, thanks for visiting, stay well, and come back soon.