While observing the pond yesterday I had an unexpected photo opportunity. A mink suddenly appeared and began taking dry leaves to its' den...
It made several trips from the den to some nearby bushes...
When it left, heading in the opposite direction, I was afraid the moment for photos had passed. You can imagine my surprise when it returned carrying a young rabbit...
This was repeated four more times, until the mink had brought five young rabbits to the den...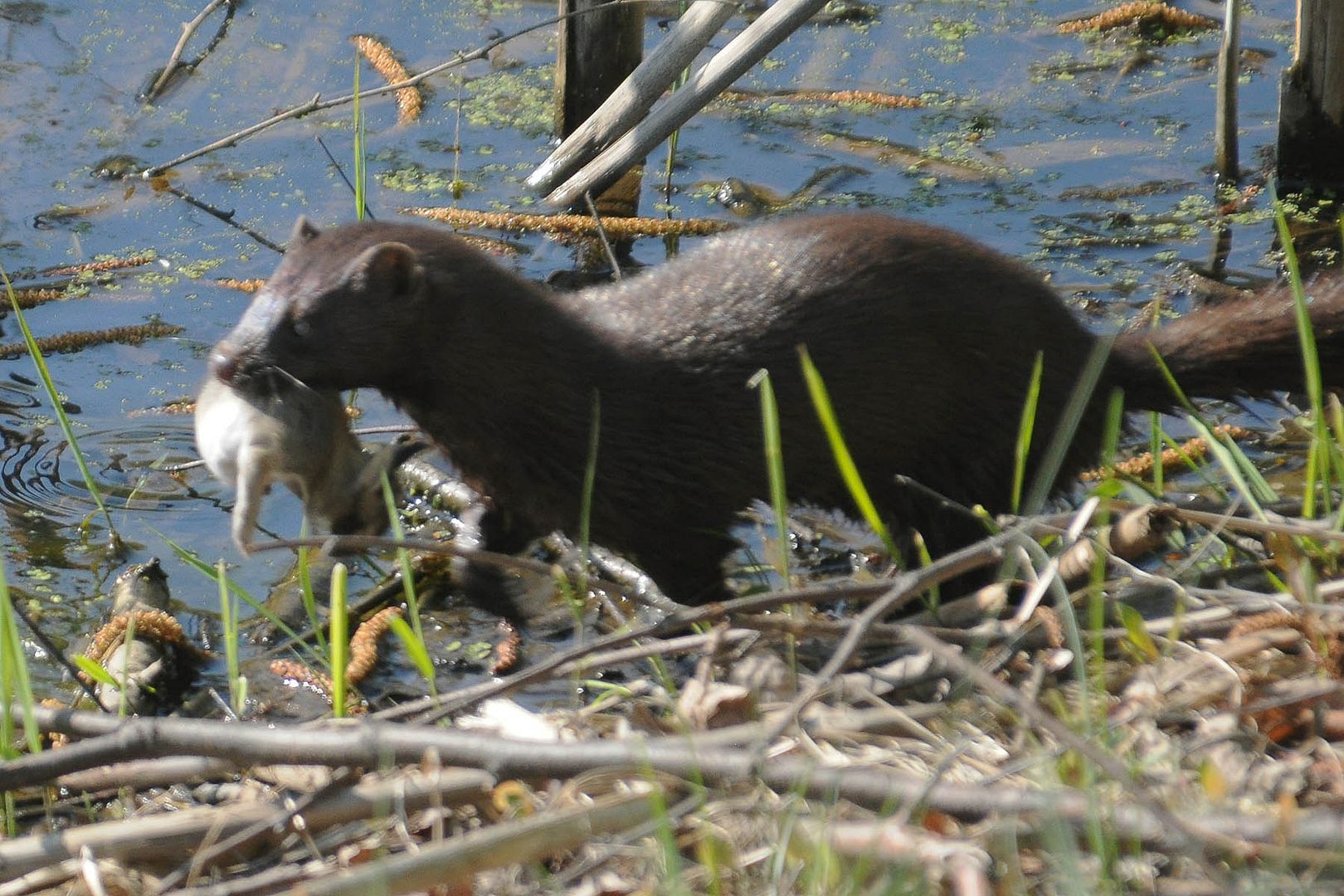 I can only think that the carnage ended when the mink had caught all of the rabbits in the brood. Perhaps she has a family of her own to feed...
Thanks for letting me share this "once in a lifetime" photo opportunity with you. Stay well, and stop back soon.