Yesterday I found evidence of critters in the snow on the ice covered stream that has produced a variety of animal photos in the past. The first image is of a hole in the ice that did not exist the day before. There are animal tracks coming from the hole but, due to the angle at which they could be viewed, I can't be certain what type they are. I would guess they were made by a beaver because this location is home to several members of a beaver family...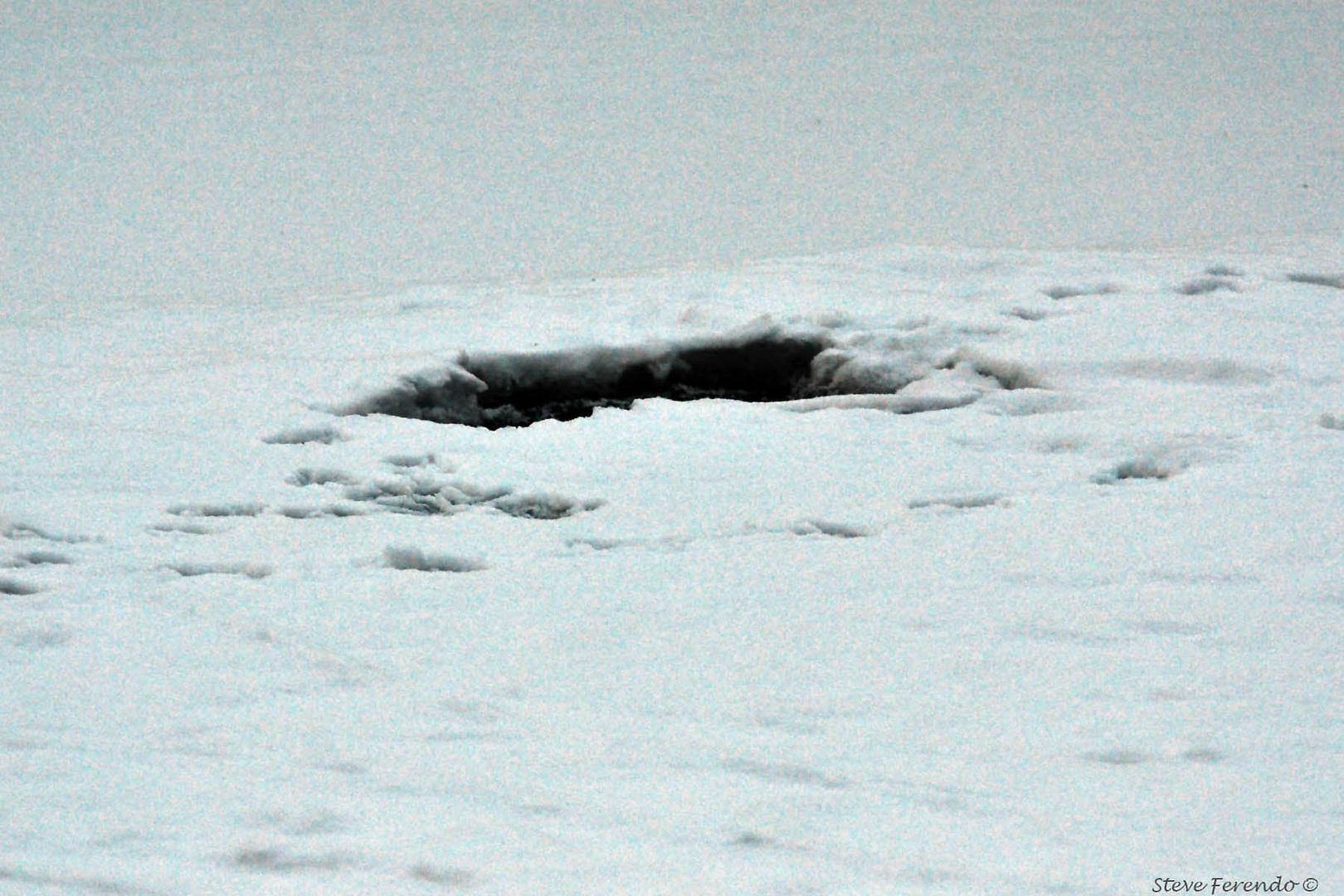 A short distance farther along I encountered tracks that came from the creek, up on to the ice and then to the bank. Because of two spots where it appears that the maker of the tracks took a playful slide in the snow I think the tracks could have been made by a River Otter...
I took a route that would go past a tree where I had seen a Bald Eagle on past occasions. He was there on this morning basking in the sunlight...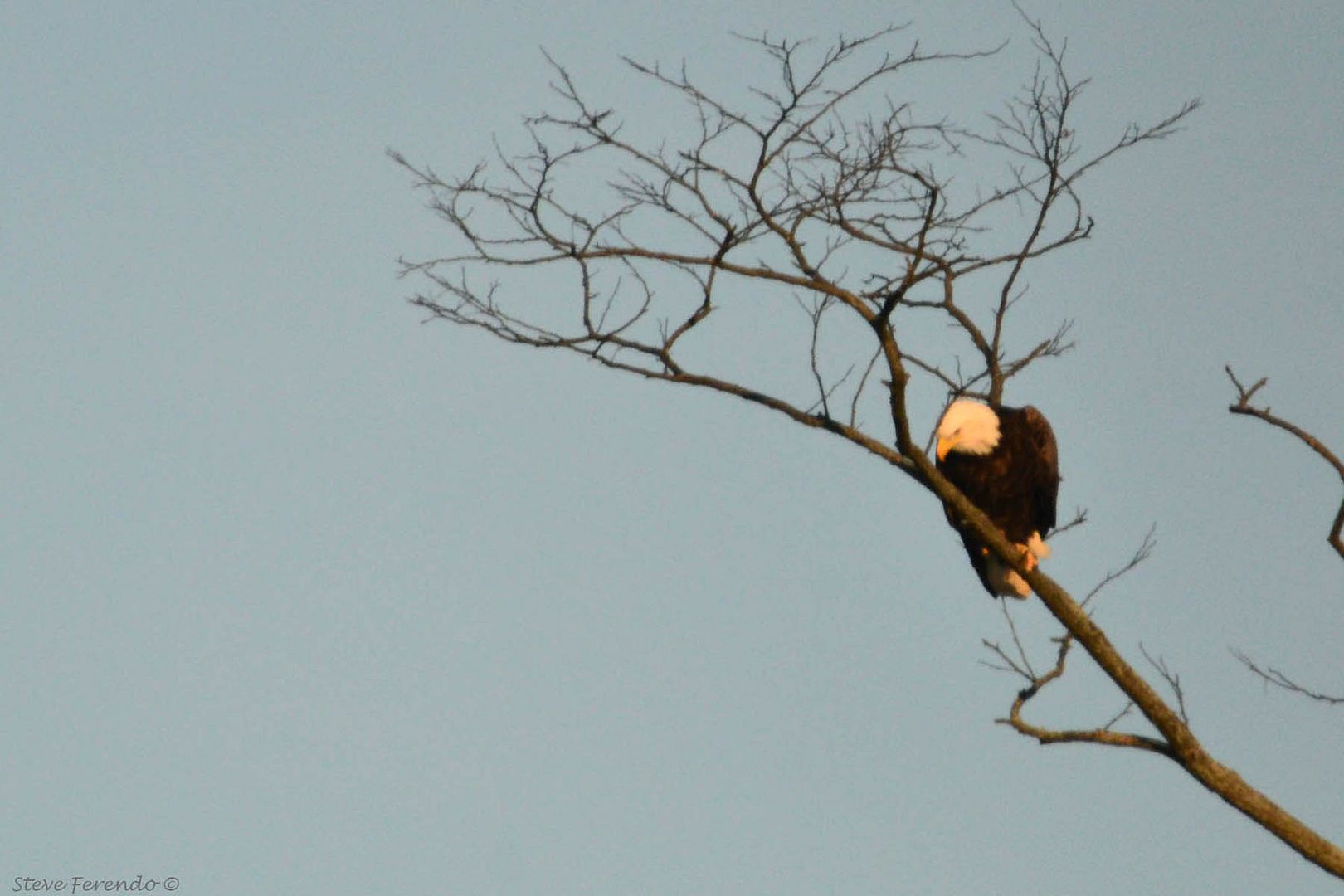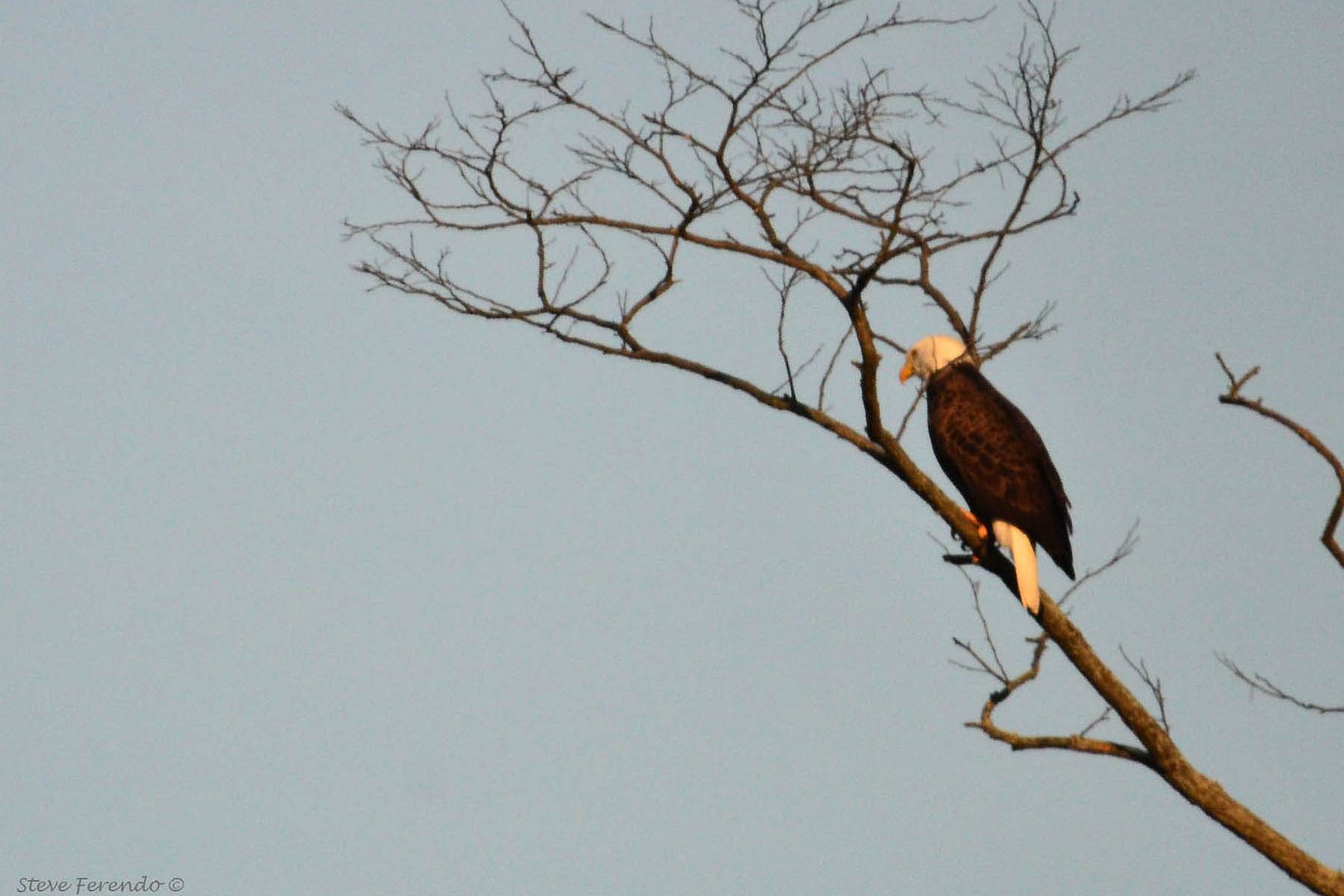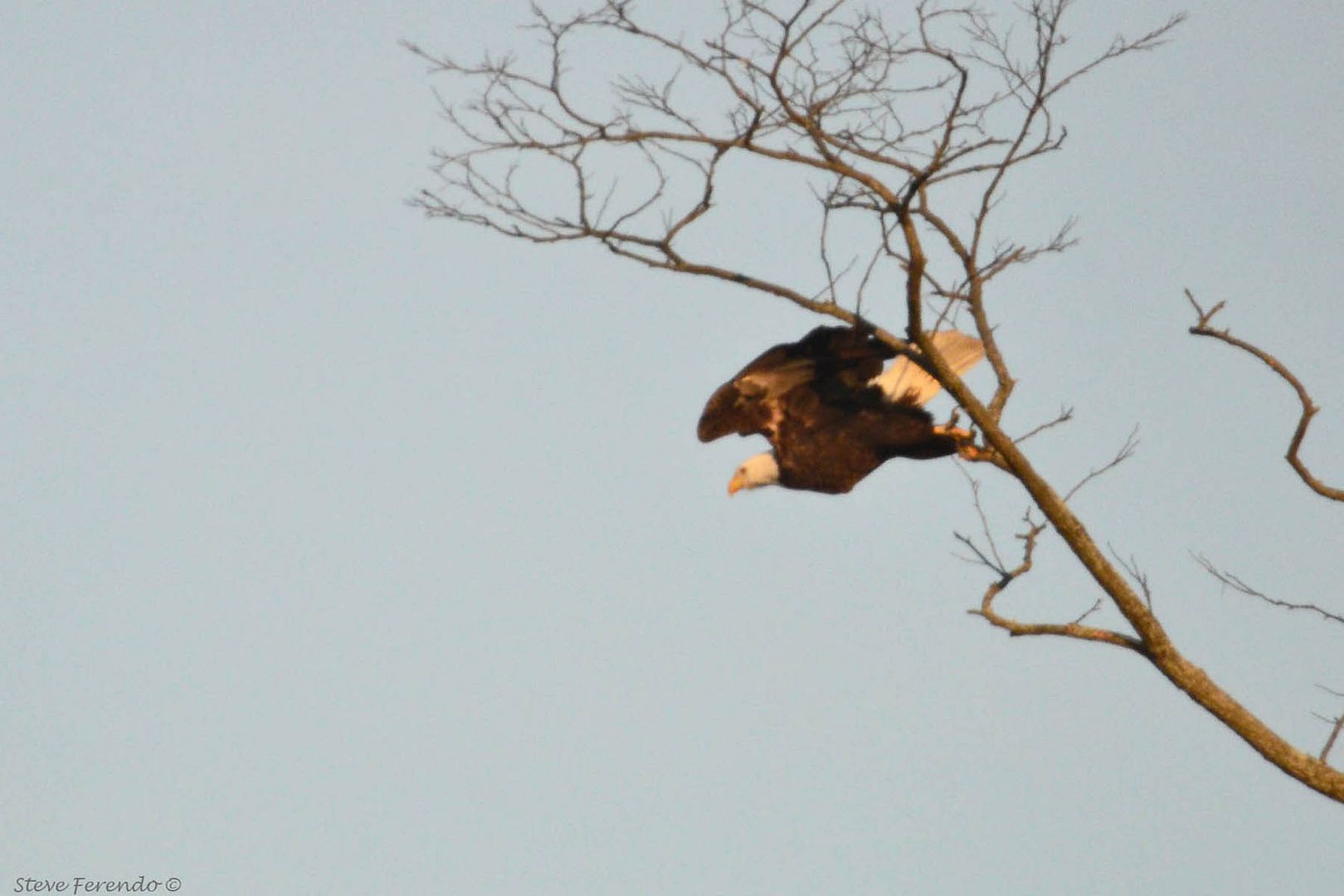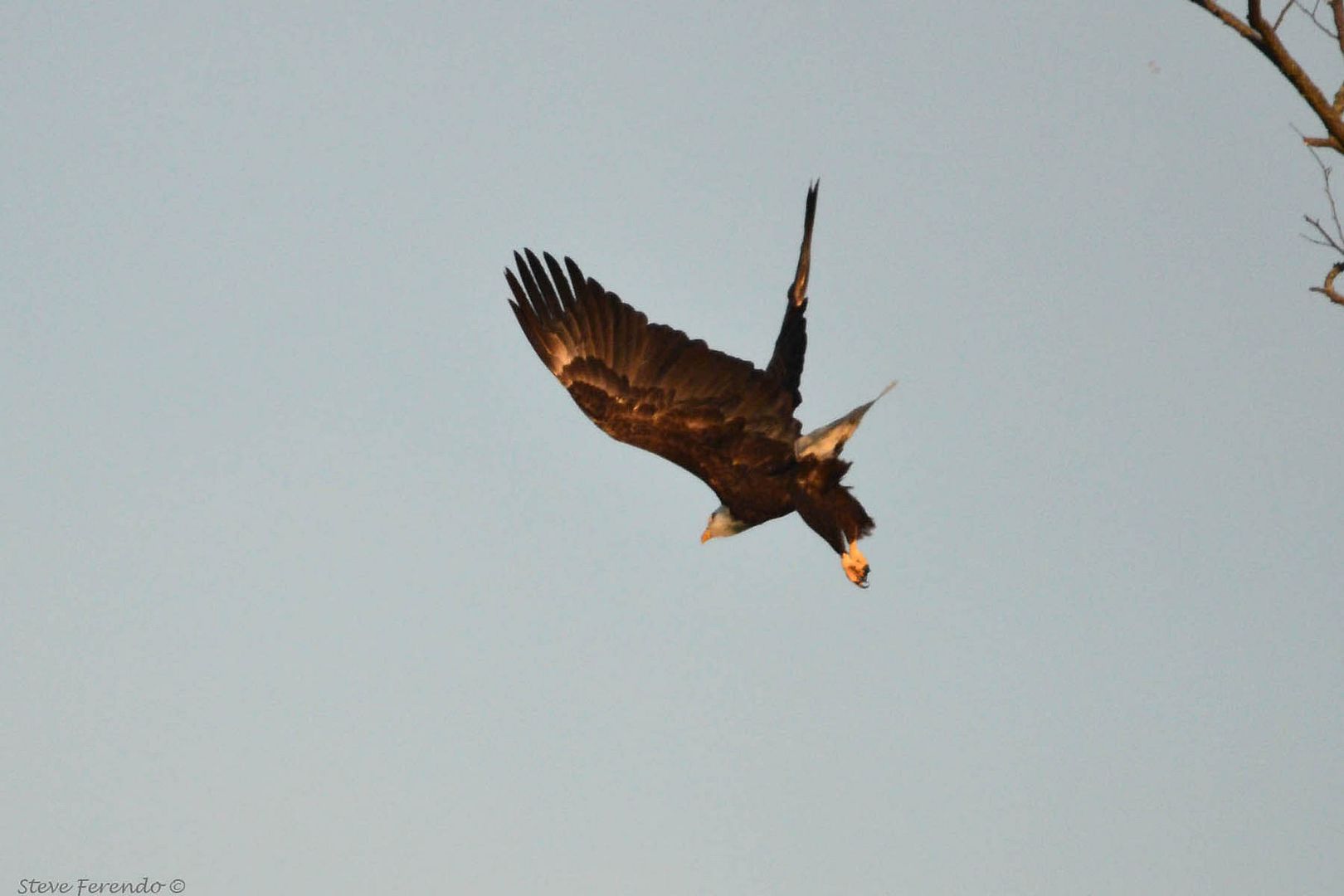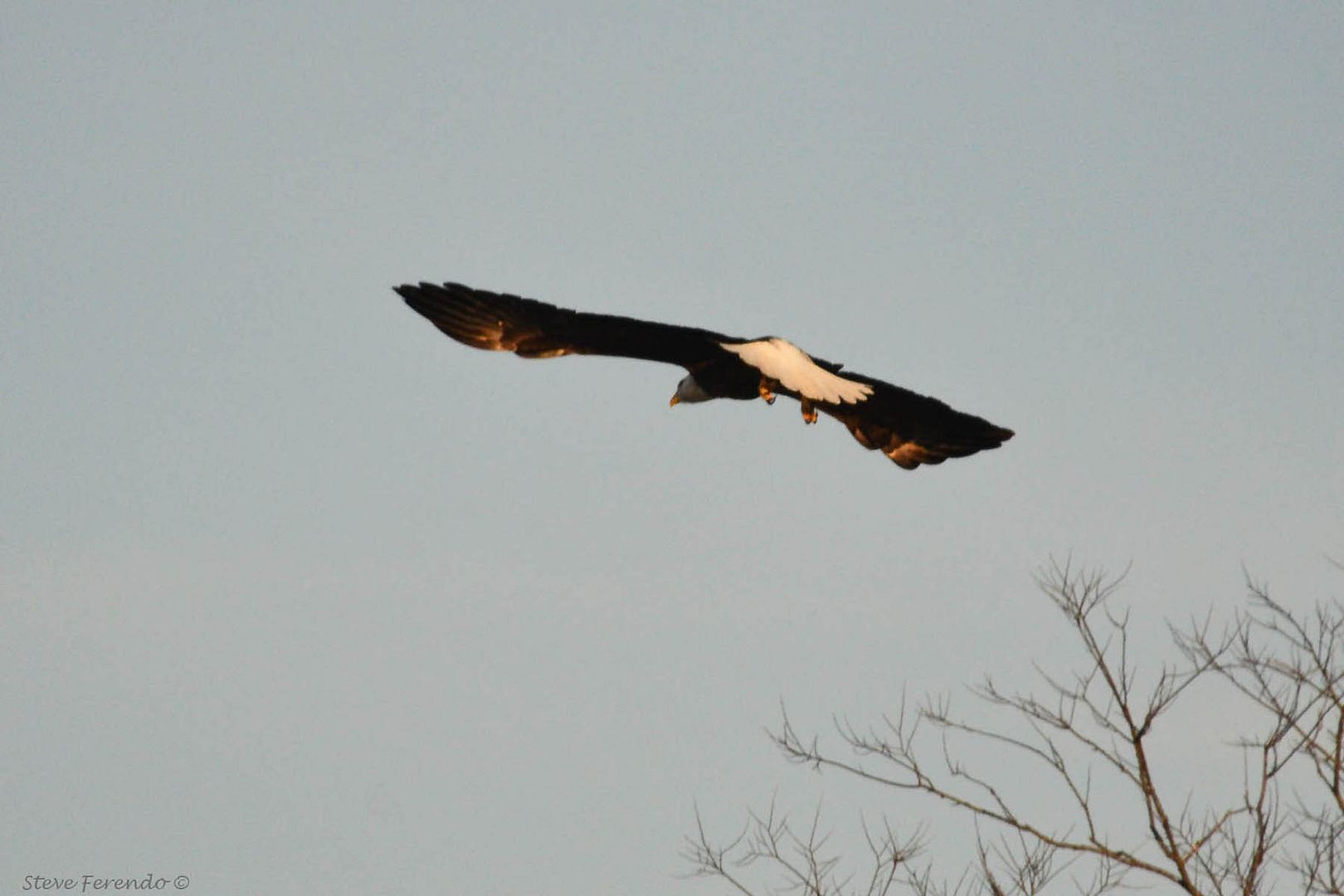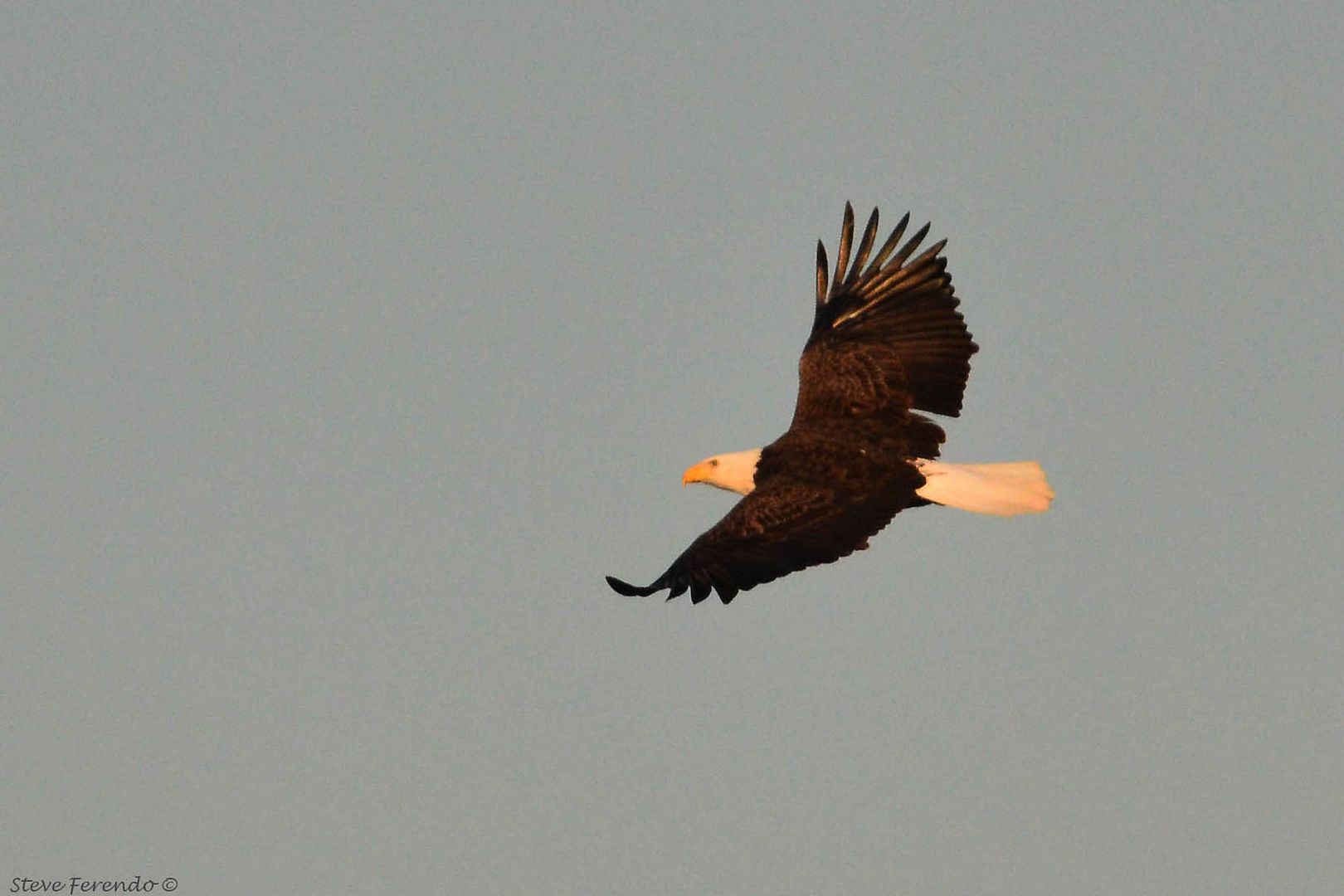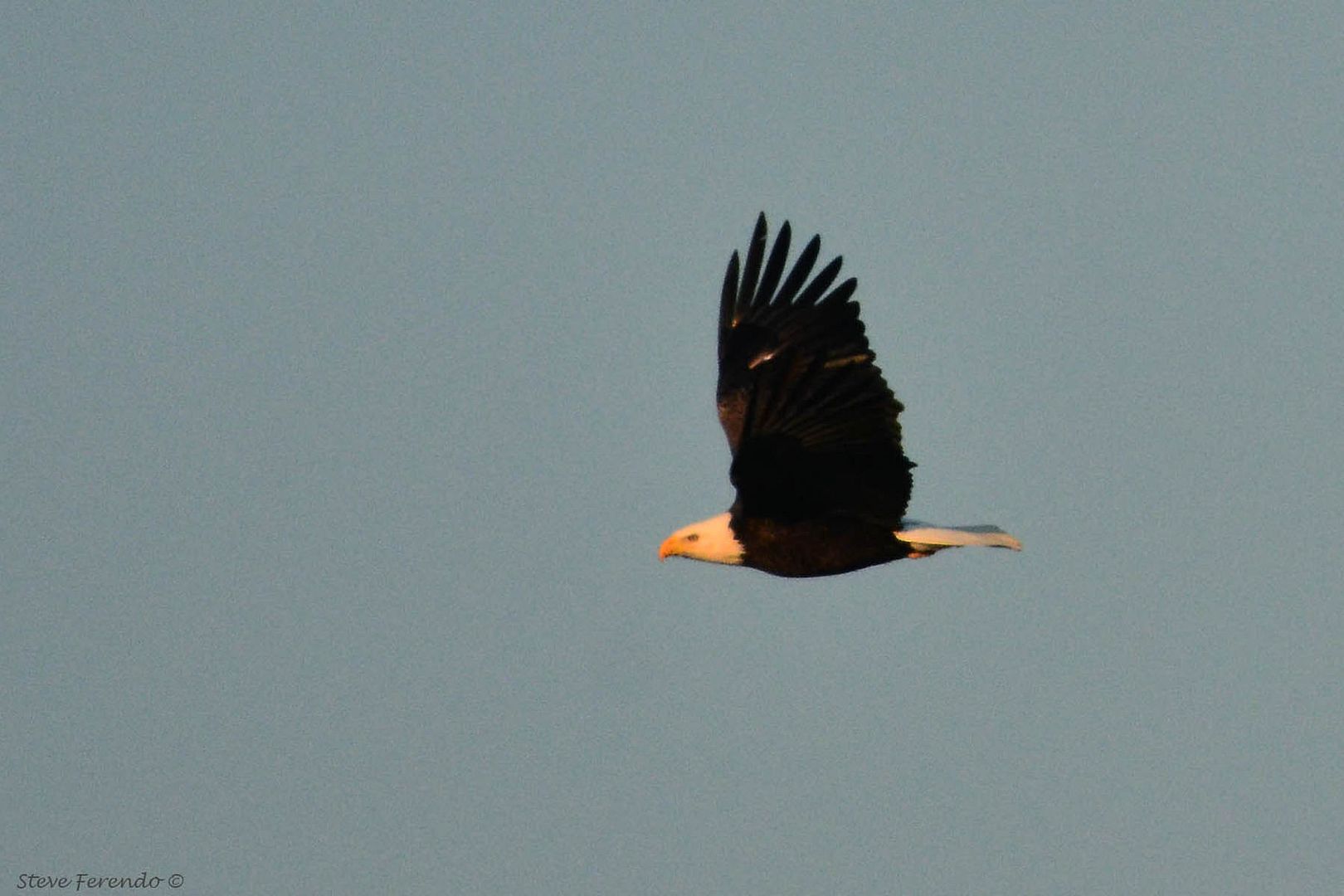 I ended the morning with the sighting of two Eastern Bluebirds beside the road...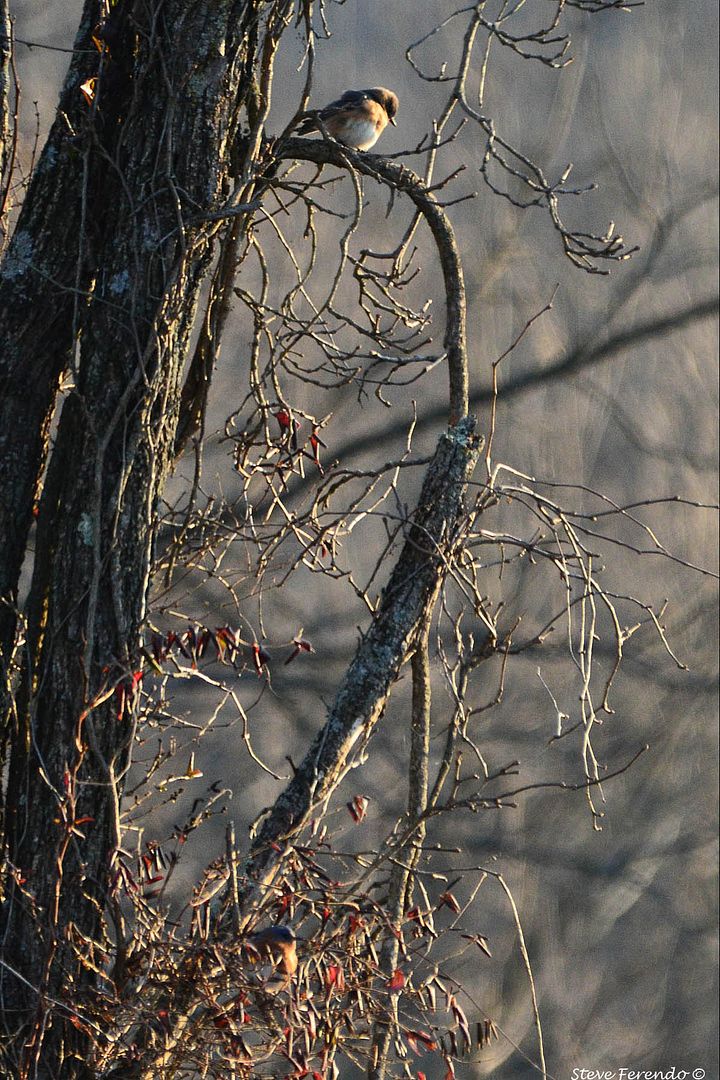 Thanks for taking this ride with me. Come again soon to what else we might find.