I have a history with this deer that goes back a couple of years. I call him "crab claw" because of the unique configuration of the antler tip on his right side...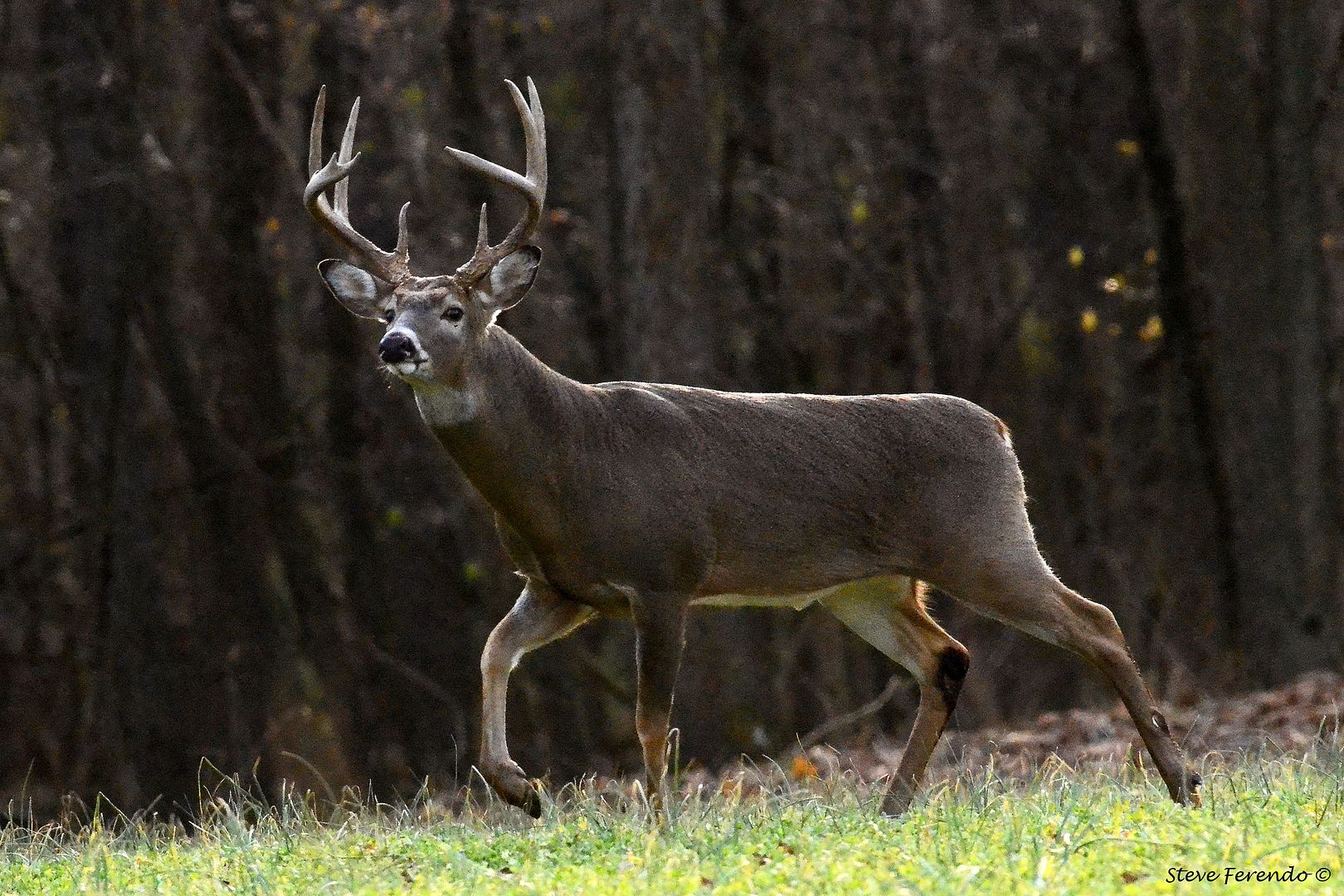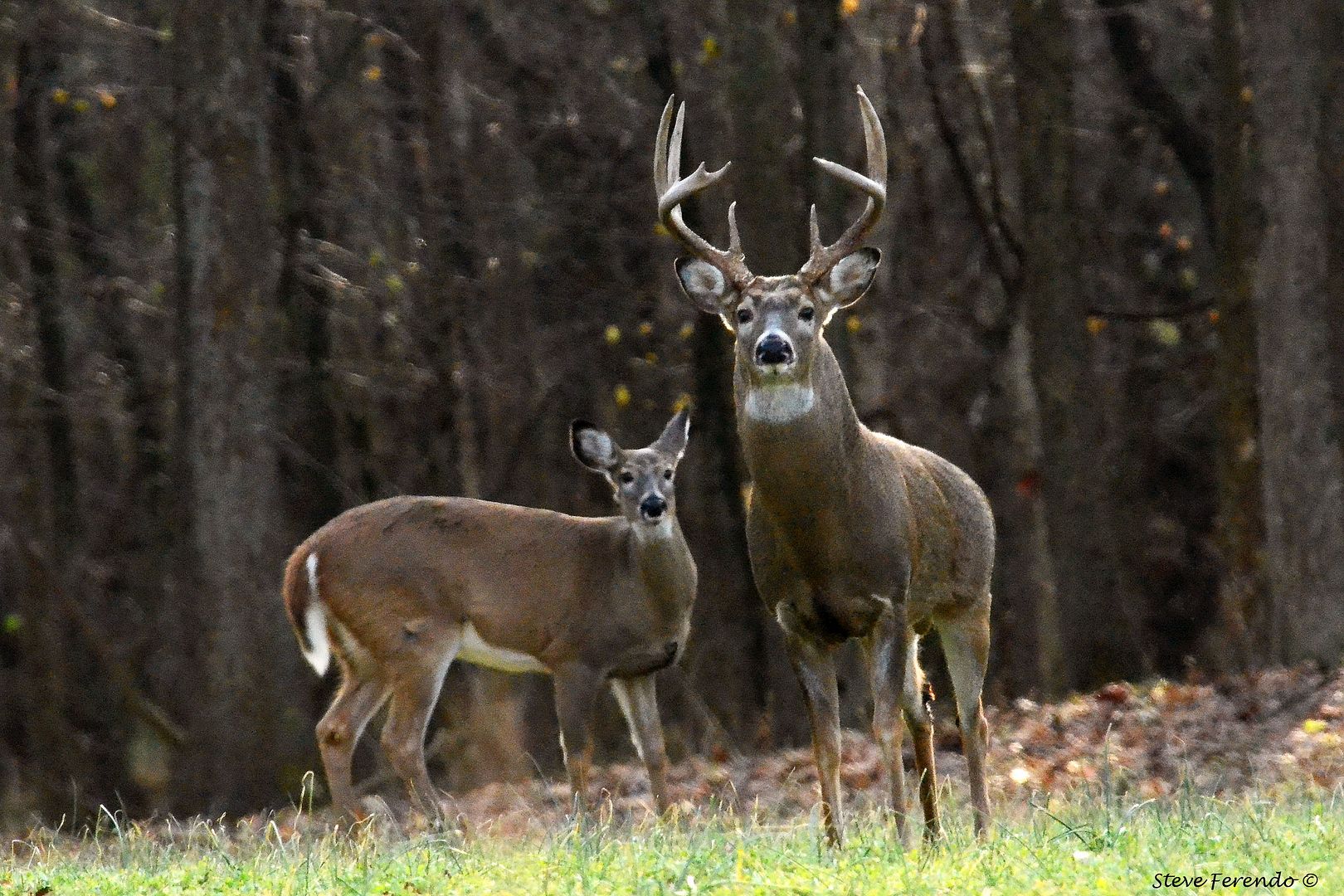 He is one of the "players" in the gene pool make up of this herd. Here he is literally drooling at the prospect of procreating...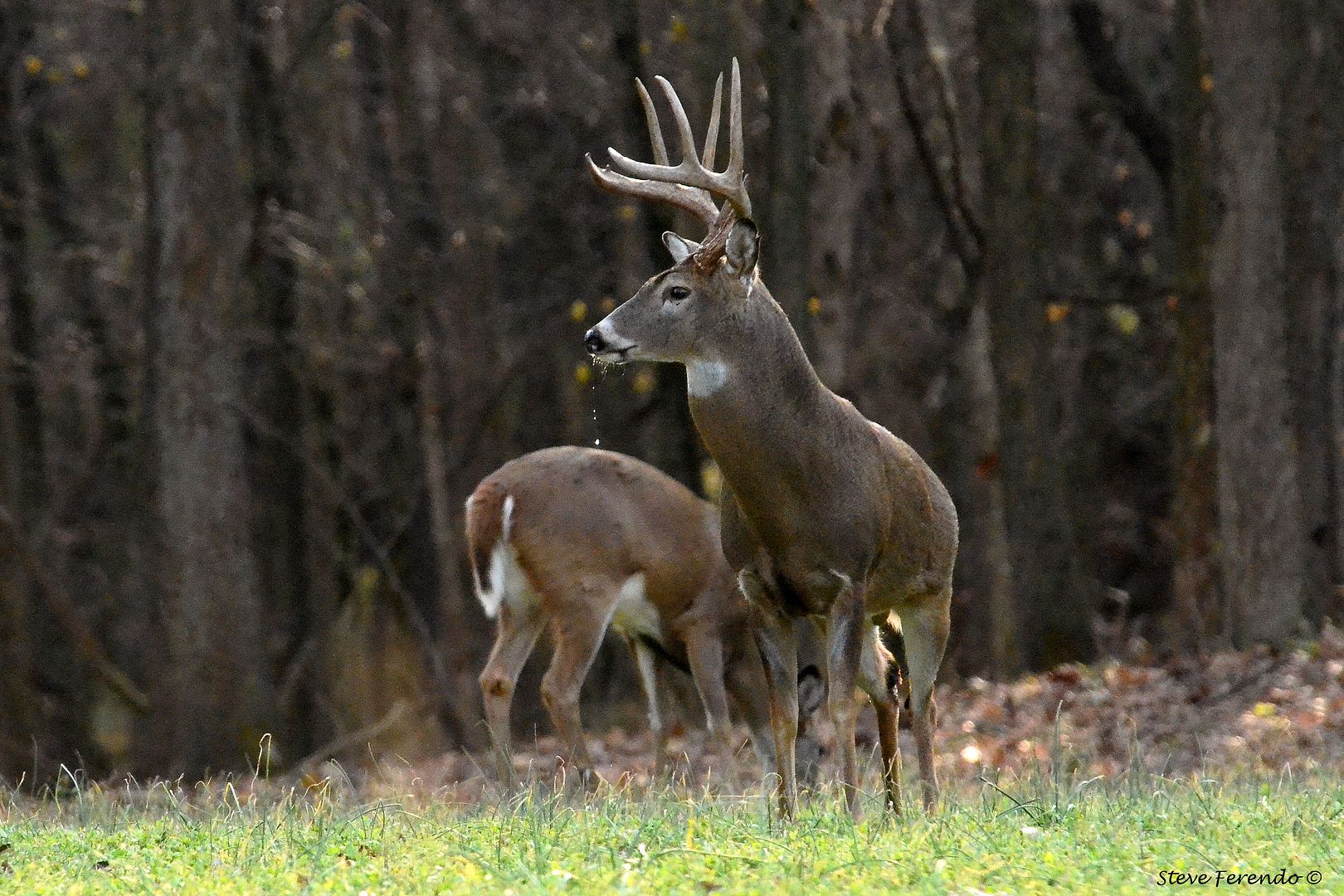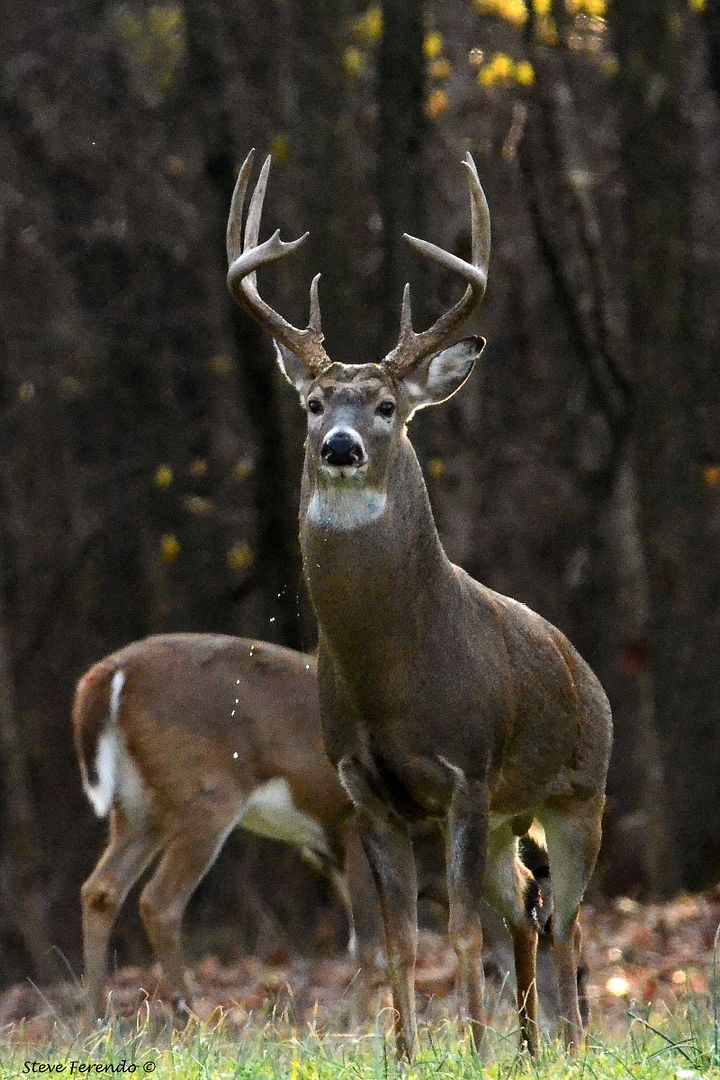 He follows and tends to the doe for several days until she is willing to accept him...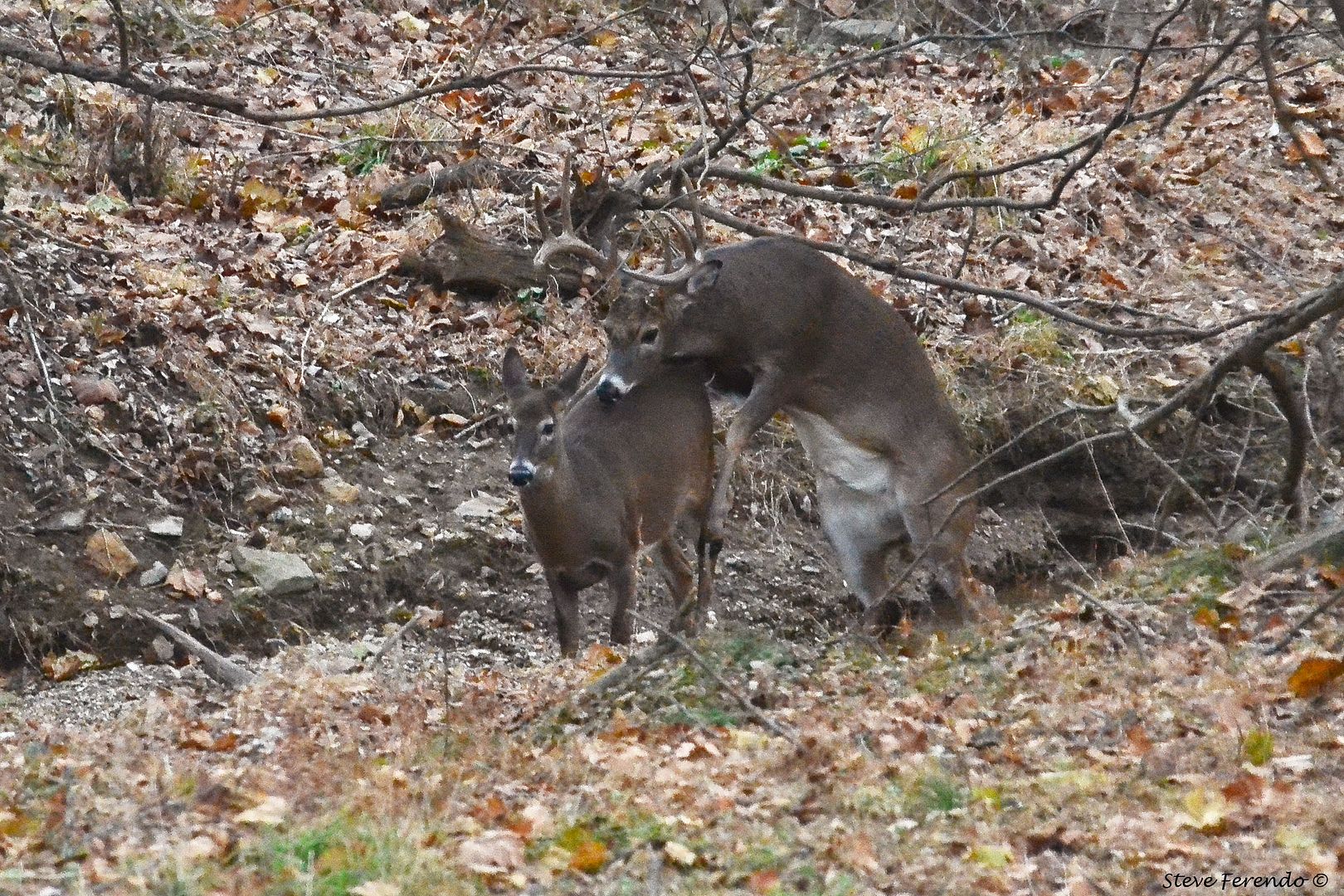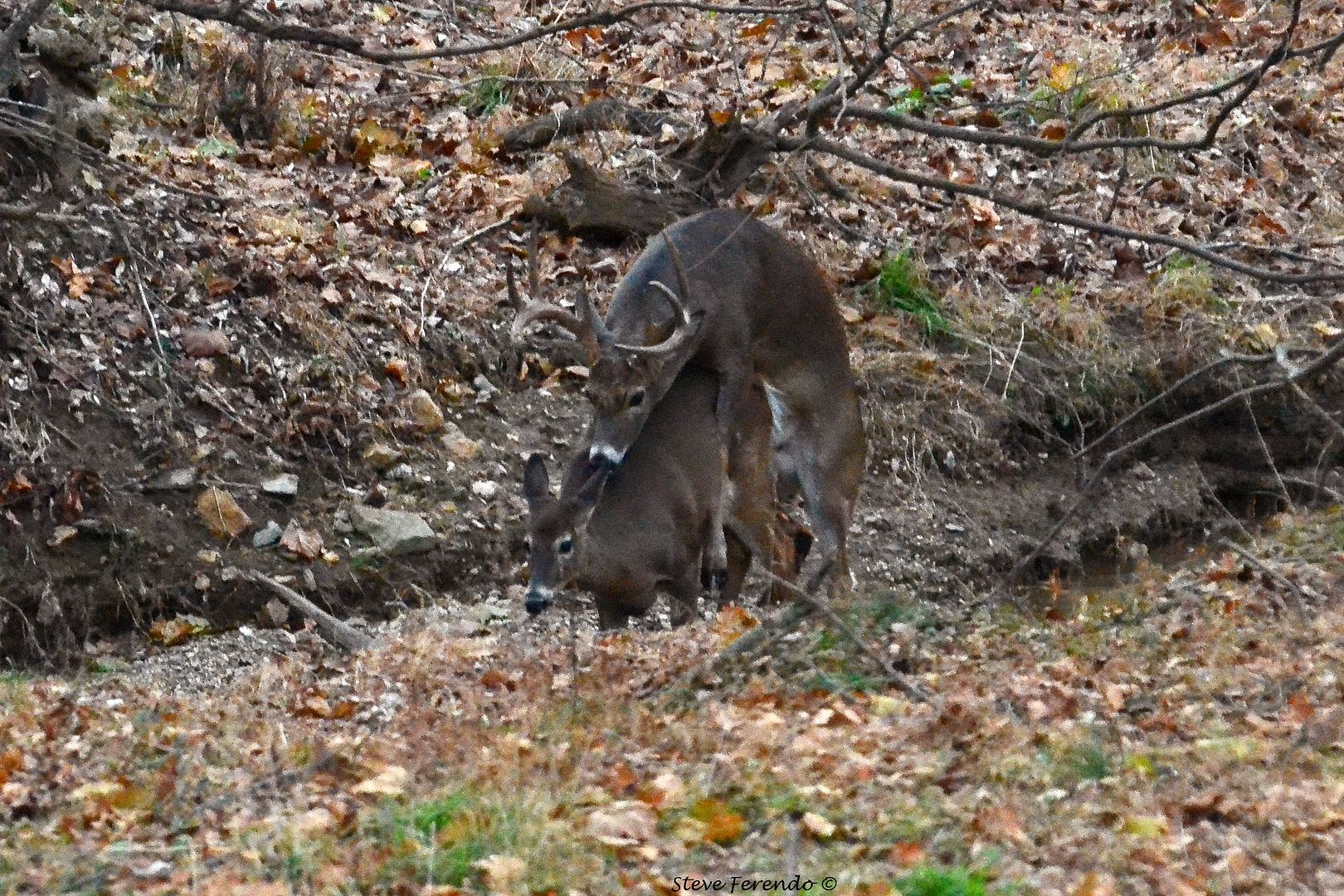 The next generation of deer begins. Thanks for visiting.