We came across this bald eagle about one and a half miles from home yesterday. He was perched at the intersection of four roads and seemed oblivious to traffic...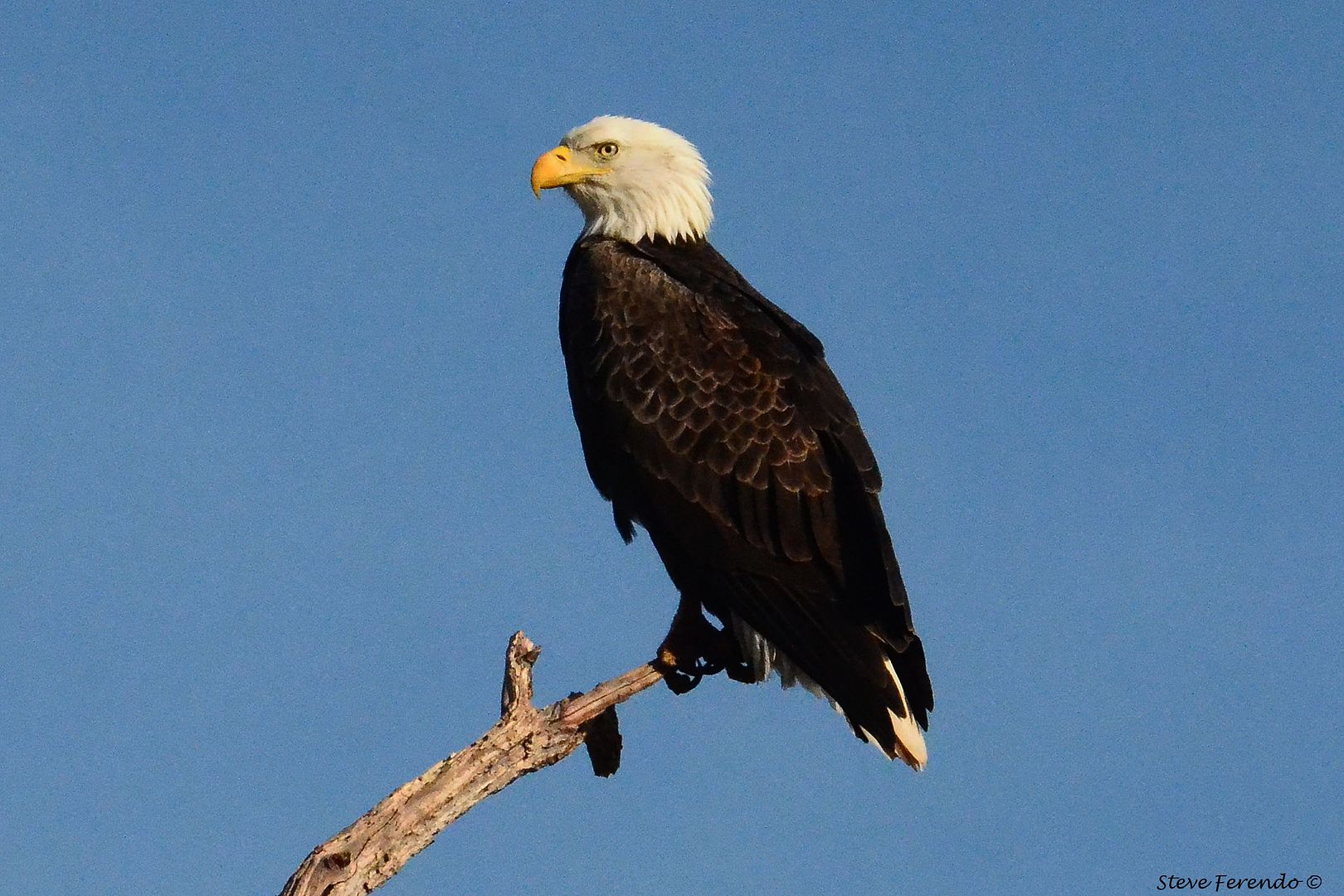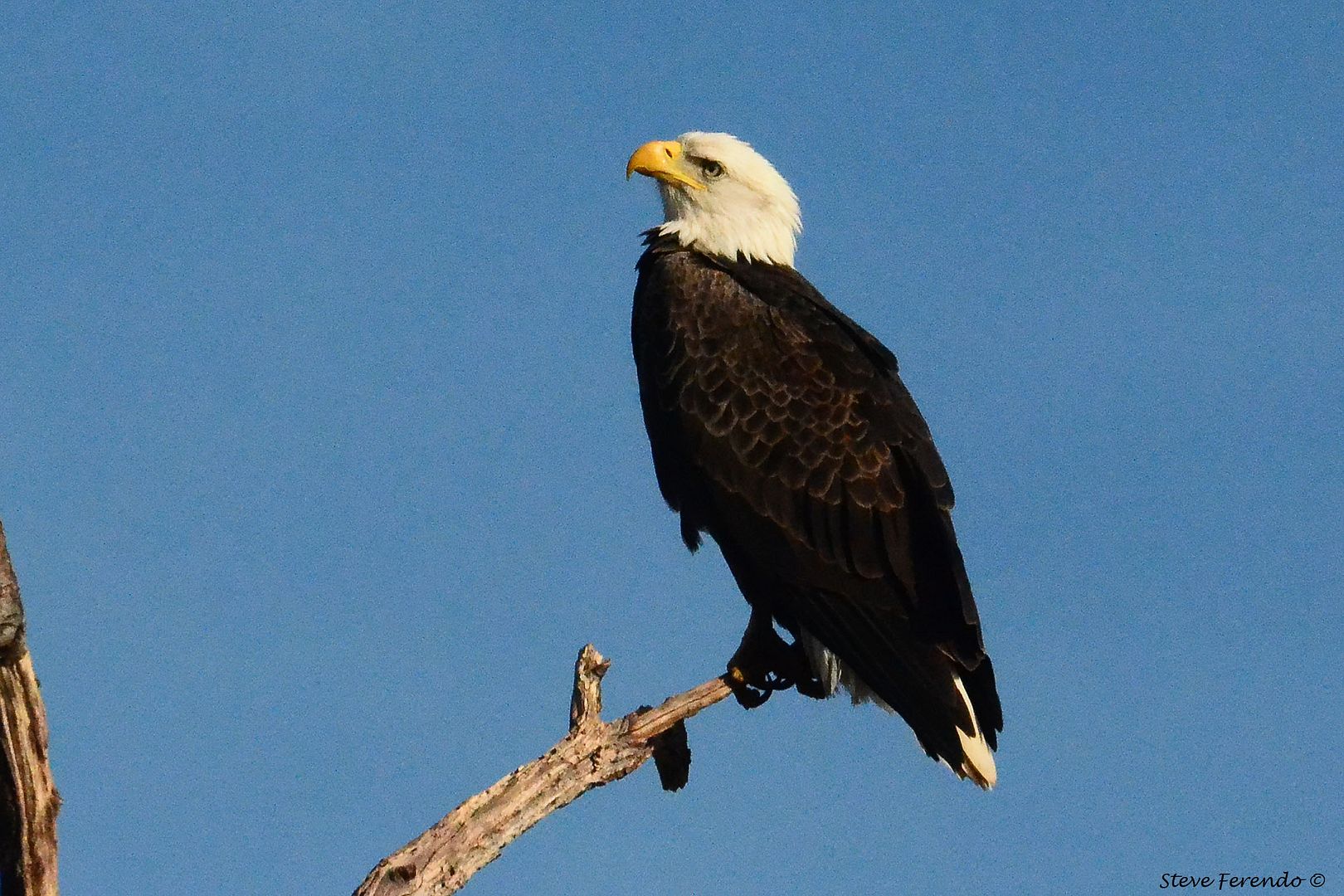 The wind was ruffling the feathers on his head when he faced into it...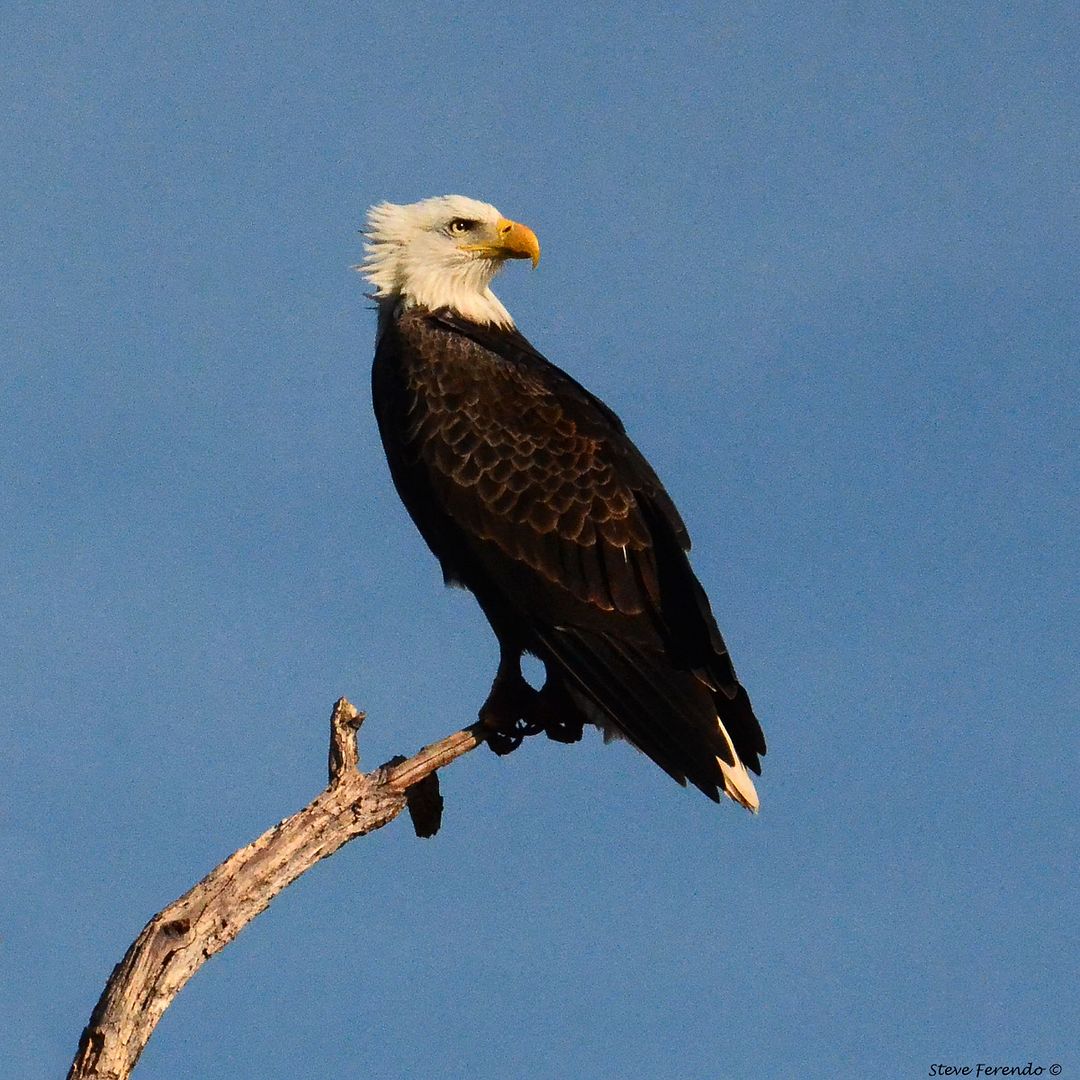 A large flock of starlings was in a nearby tree...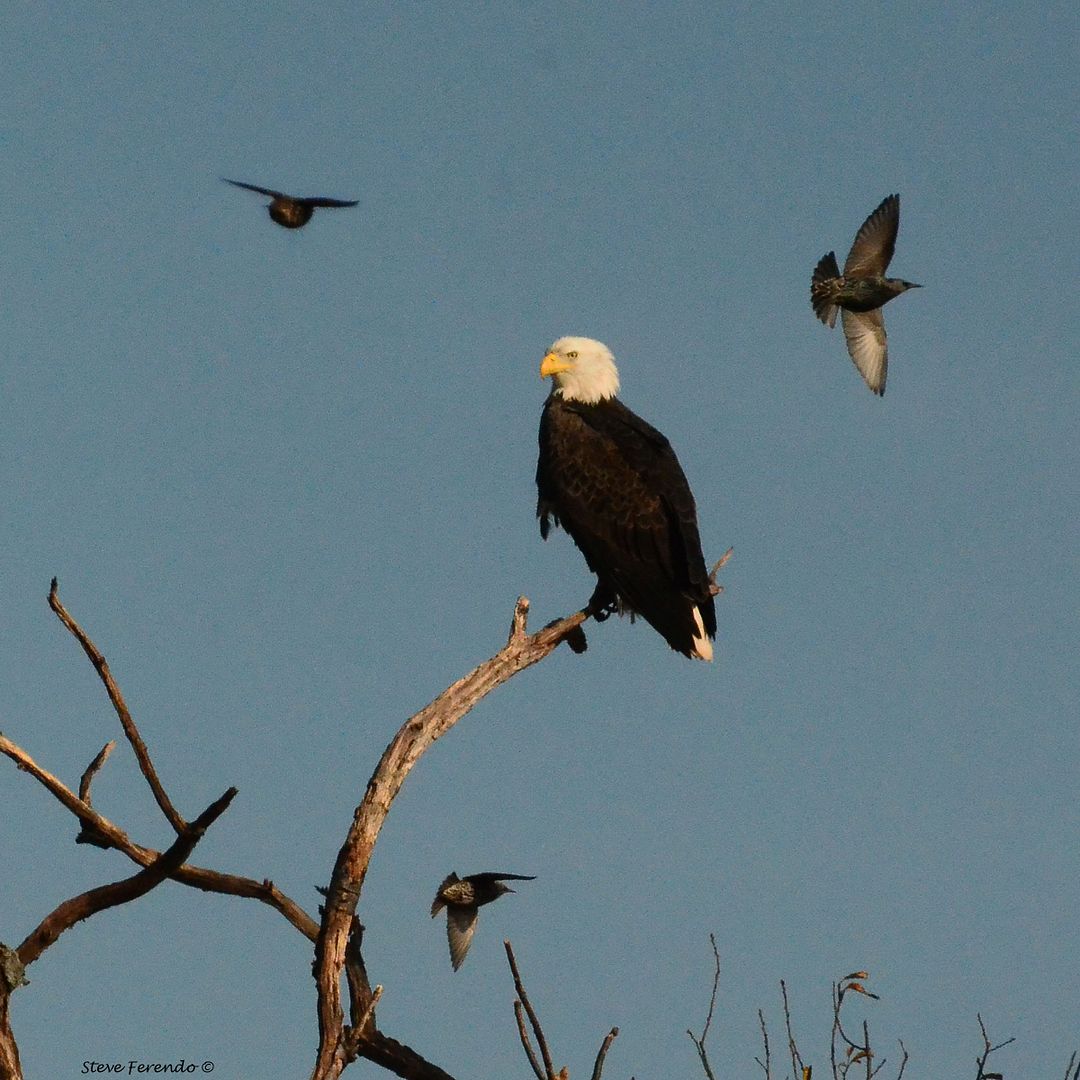 When they all took off they surrounded him...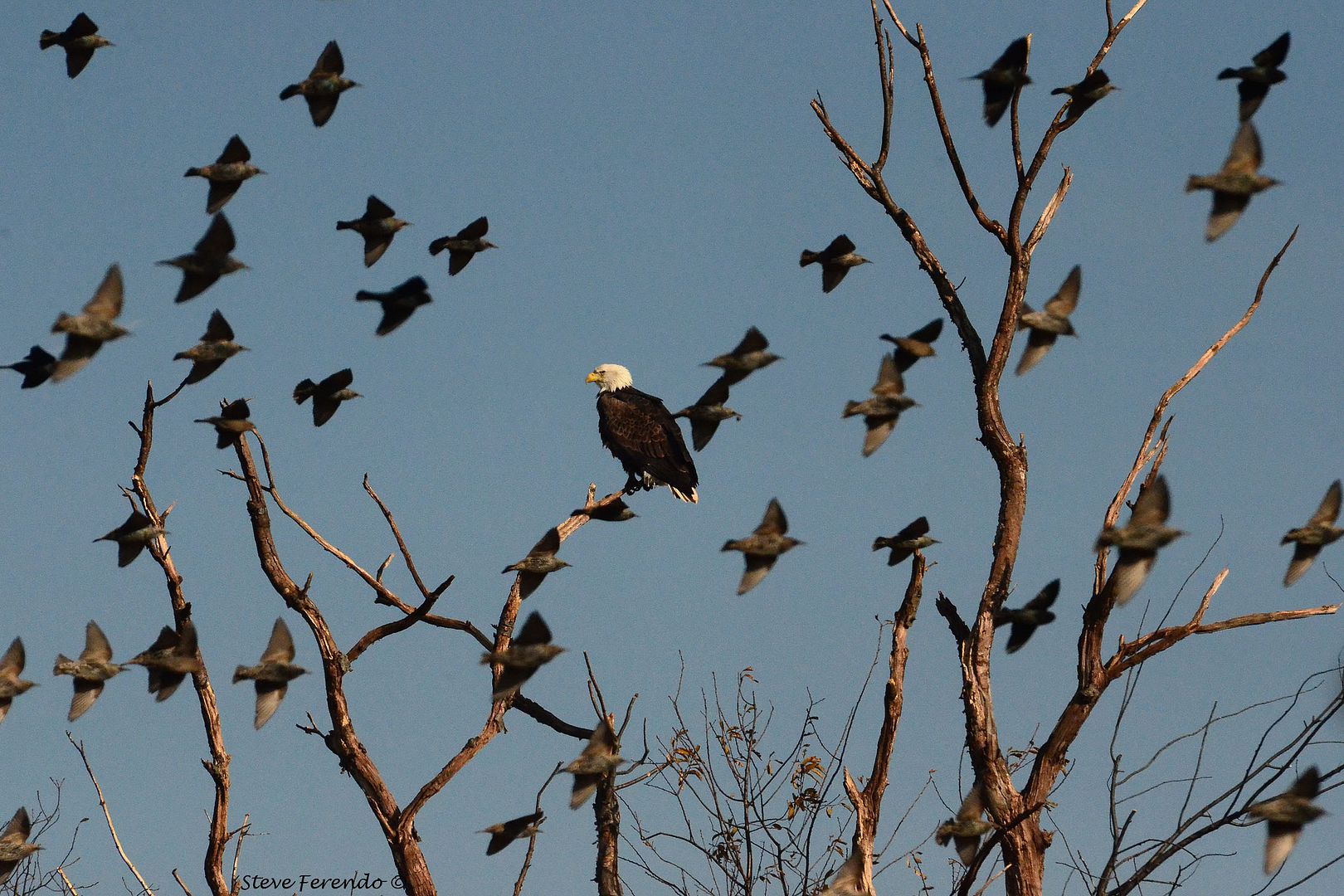 He even ignored being harassed by a crow for a little while...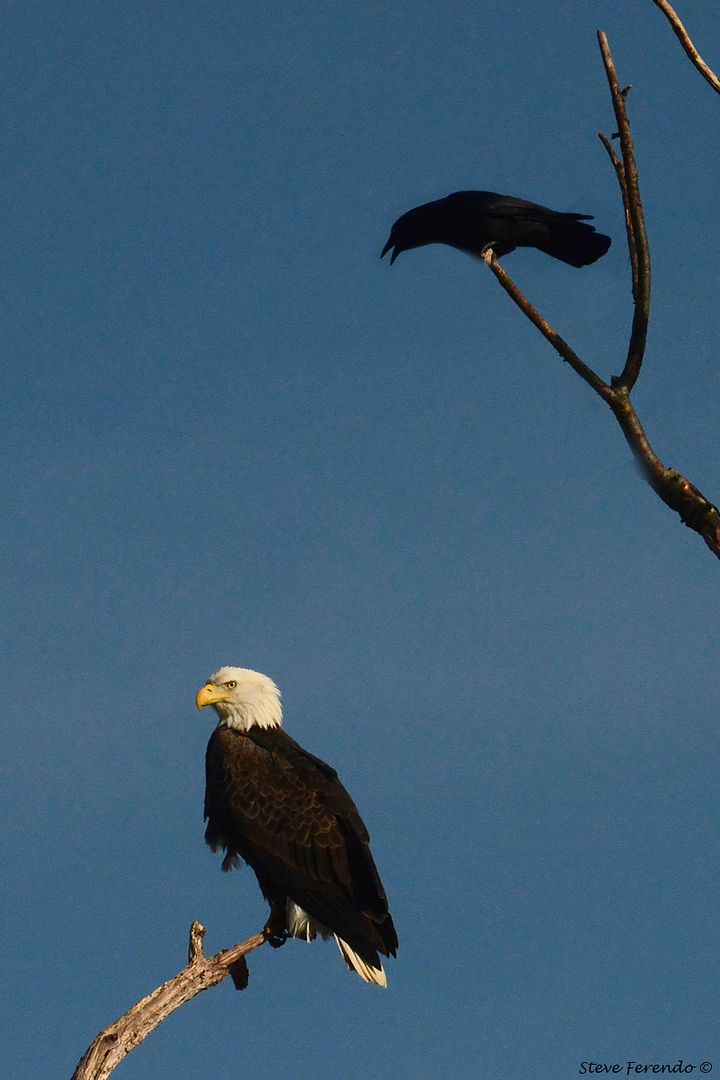 Eagles are becoming more common each year thanks to the efforts of conservationists like Rachel Carson and the publication of her book "Silent Spring".