Early one morning, just a few days ago, I observed two beavers feeding and grooming. Grooming is an important activity because it is how they waterproof their coats...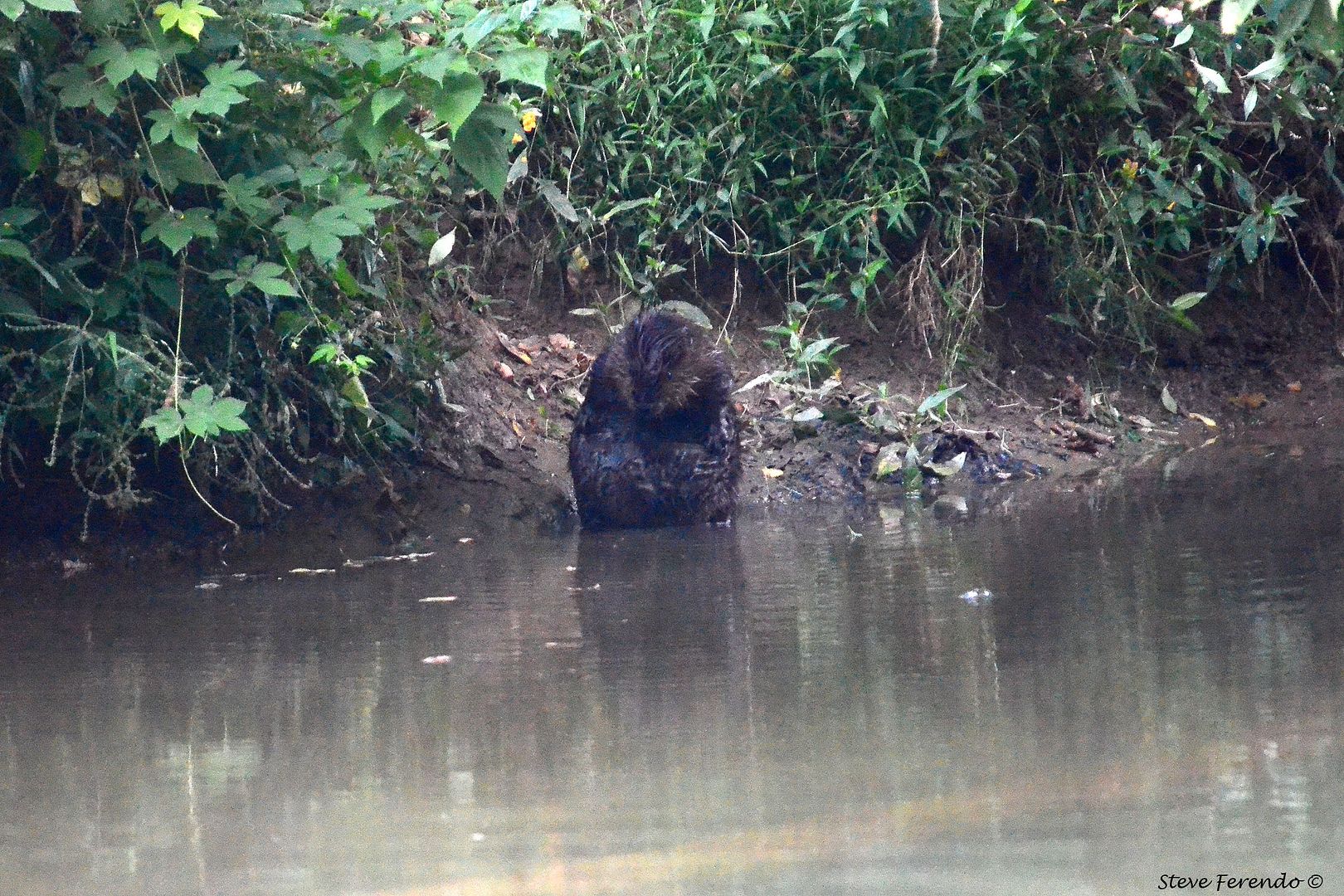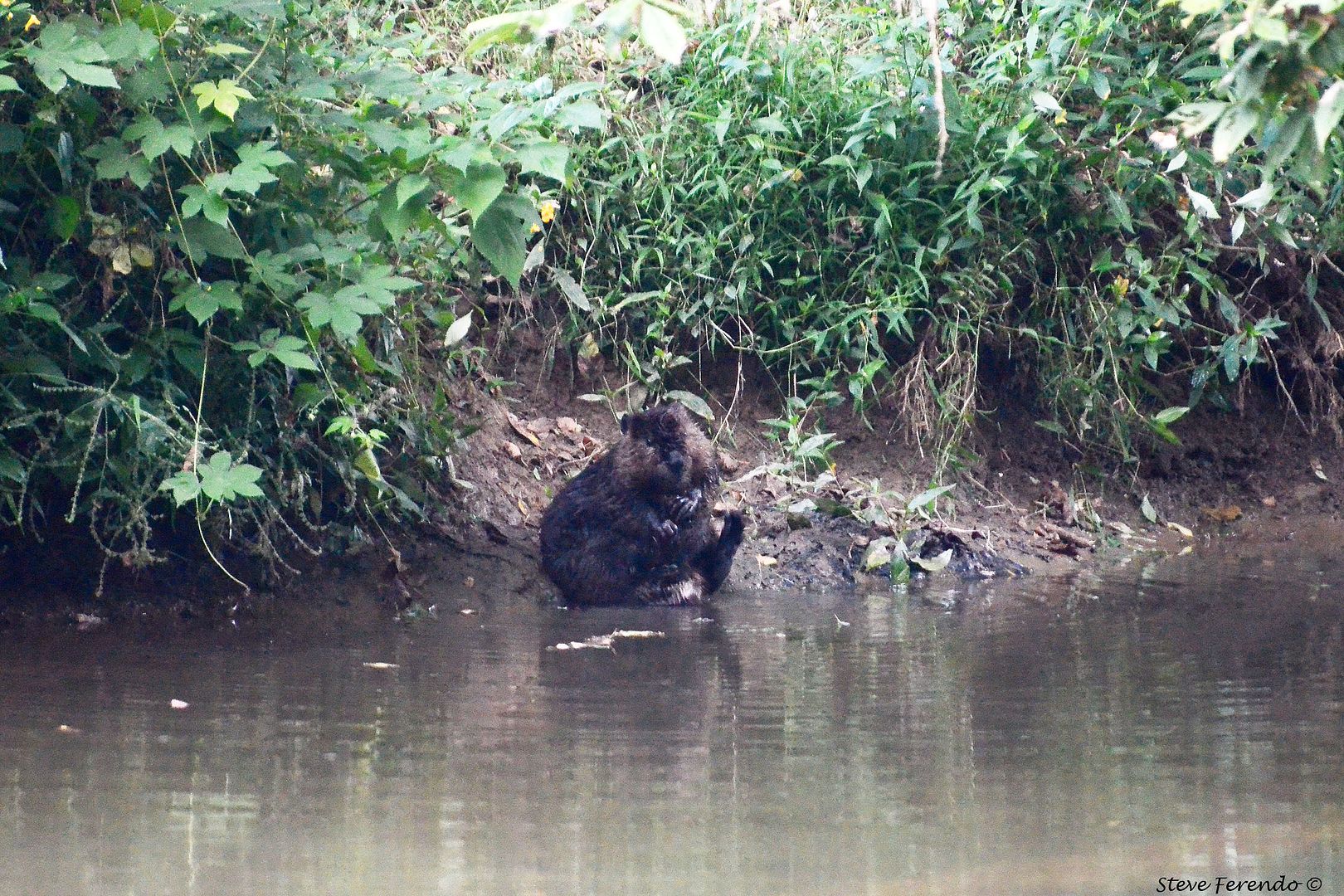 Their fur has two layers. The outer layer consists of coarse, long, glossy guard hairs which vary in color from brown to black. Their underfur consists of dense, short, fine hairs. The inner layer of hair, together with castoreum, provide the waterproof barrier which keeps the beaver's skin dry underwater.

Castoreum is a oily substance that is secreted by castor glands near the base of the tail. The beaver will comb its fur with its front feet, and two split nails on its hind feet to spread the oil over its whole body.
On this day the beavers were feeding on grasses that grow along the creek bank…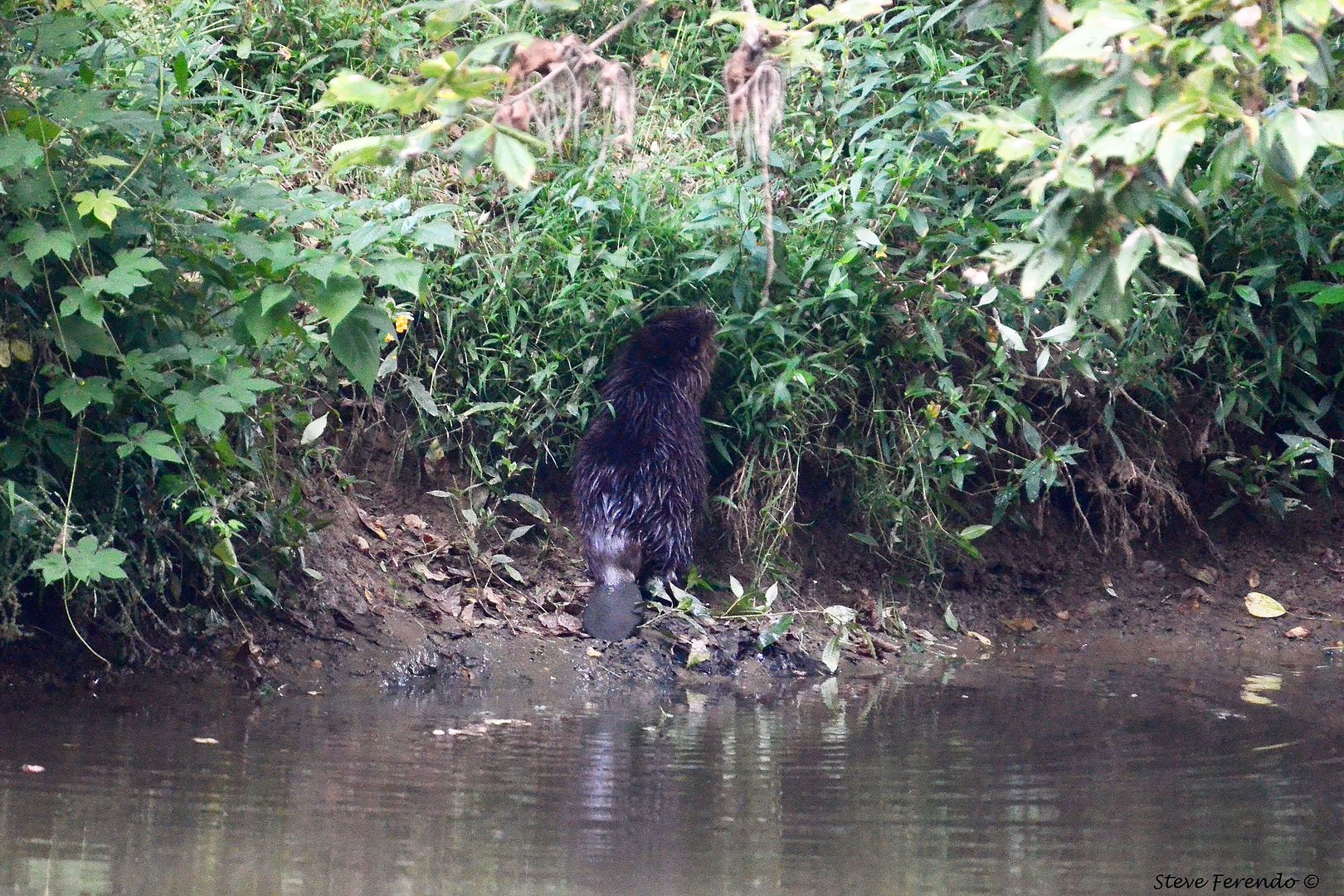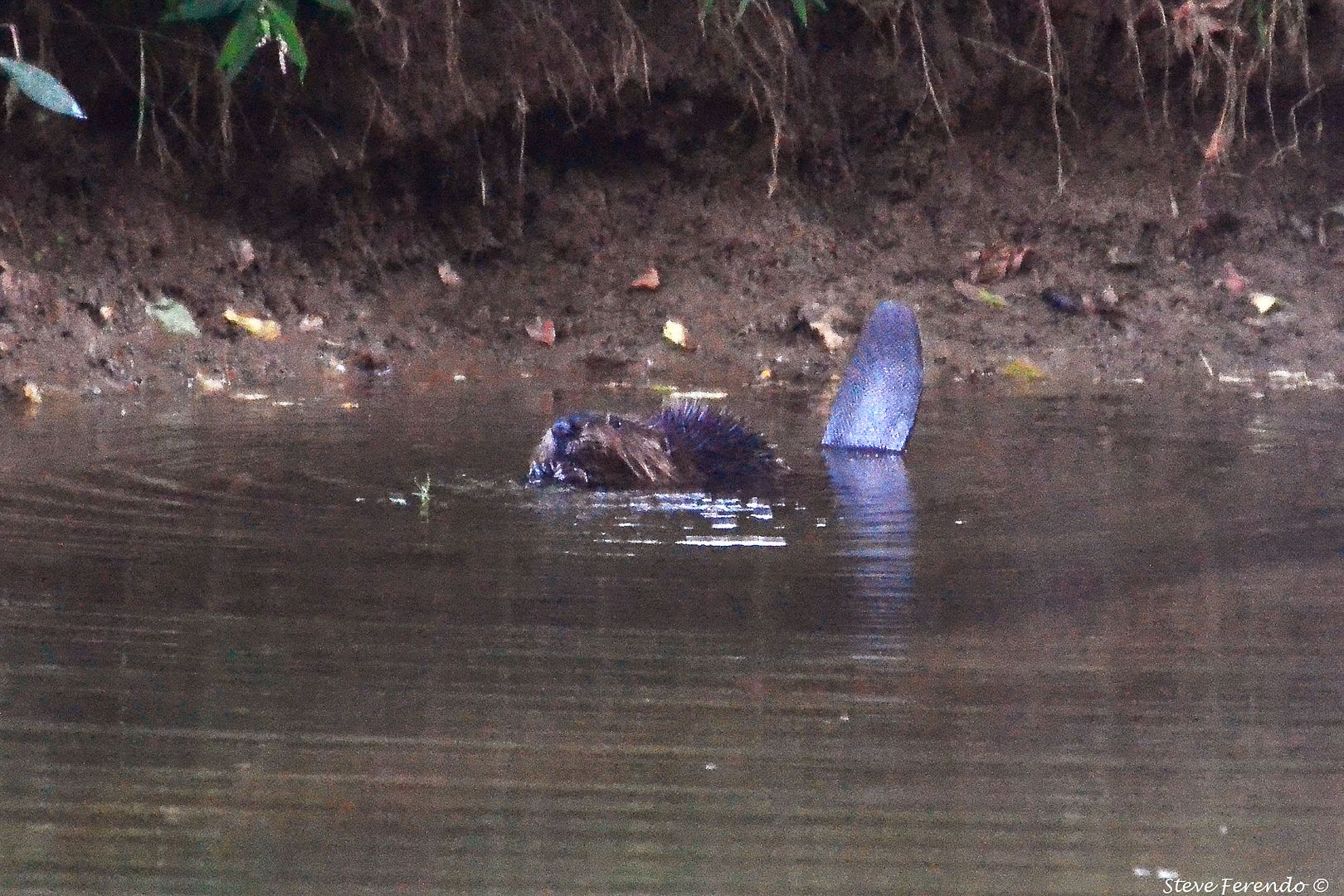 After obtaining a mouthful of grass the beaver would return to the water to eat. This particular beaver was feeding contentedly when it was joined by another beaver wishing to share the bounty...
Beavers are docile animals and rarely fight. They work cooperatively for the good of all. An example humans would do well to emulate. All of the photos posted above were taken locally and before sunrise. Limited light, and a distance of nearly 50 yards, do not contribute to good photographs.
The photos that follow were taken in Grand Teton National National Park in 2009. Because the animals are much more accustomed to the presence of humans they are more active during daylight hours and one can get closer to obtain better photos...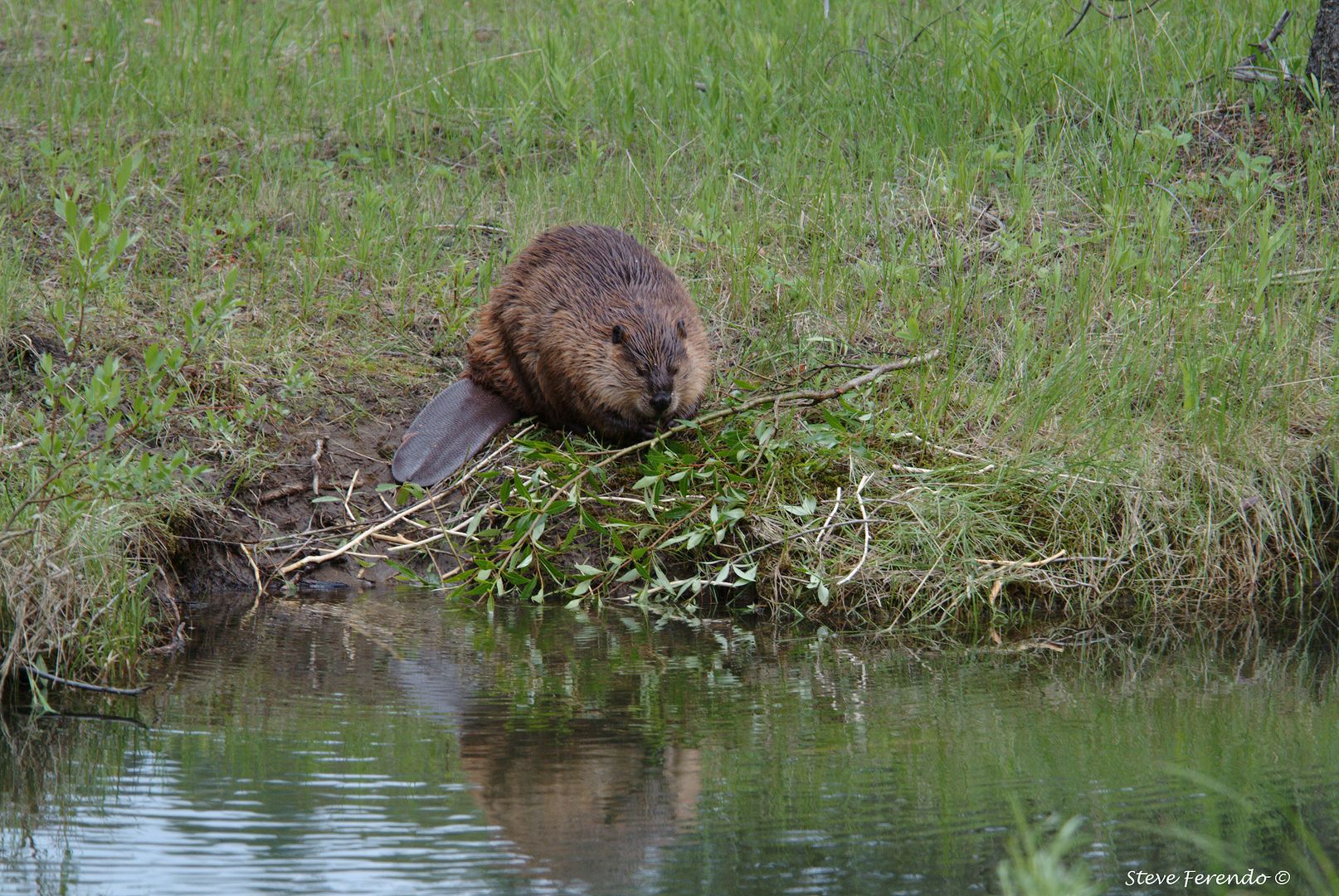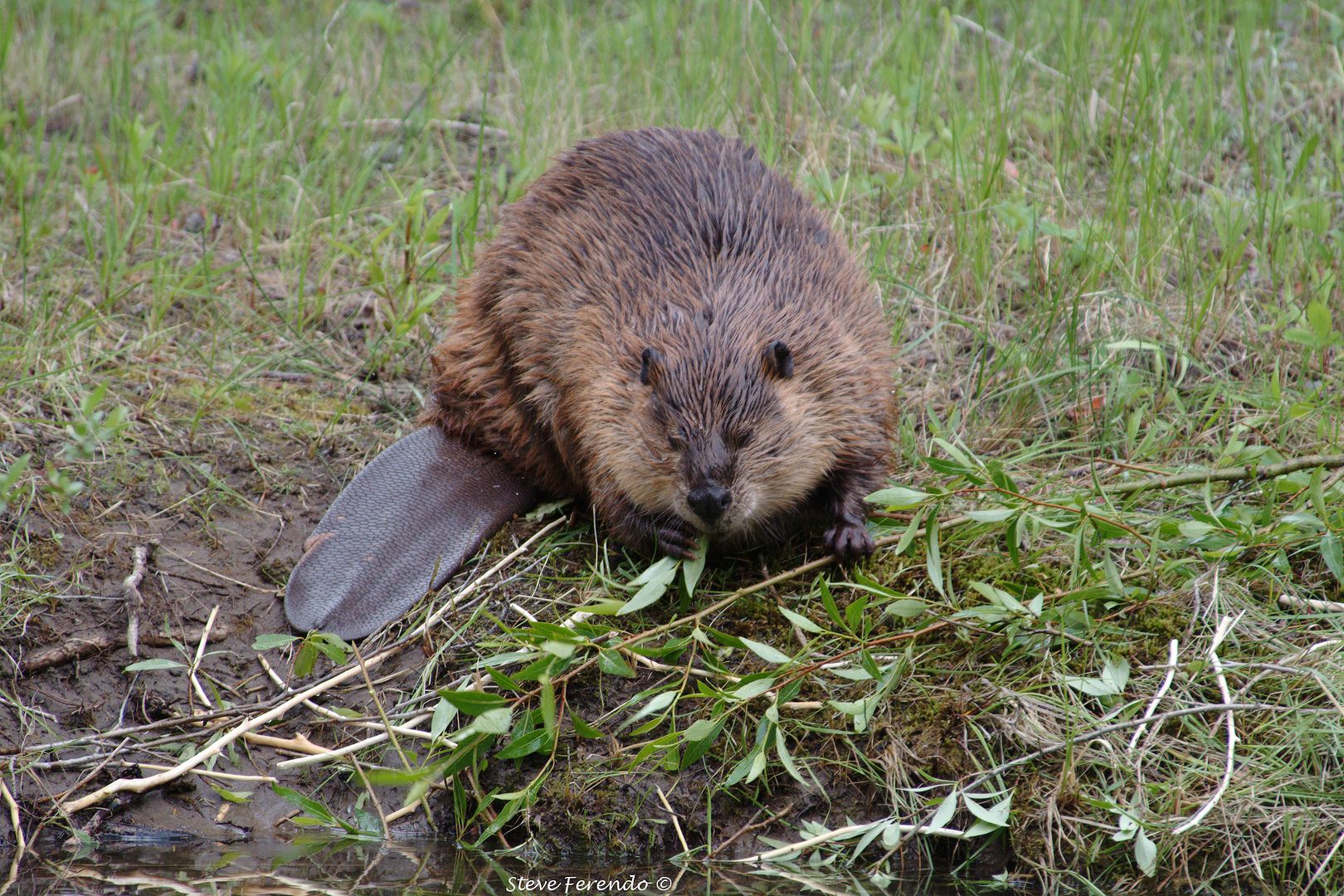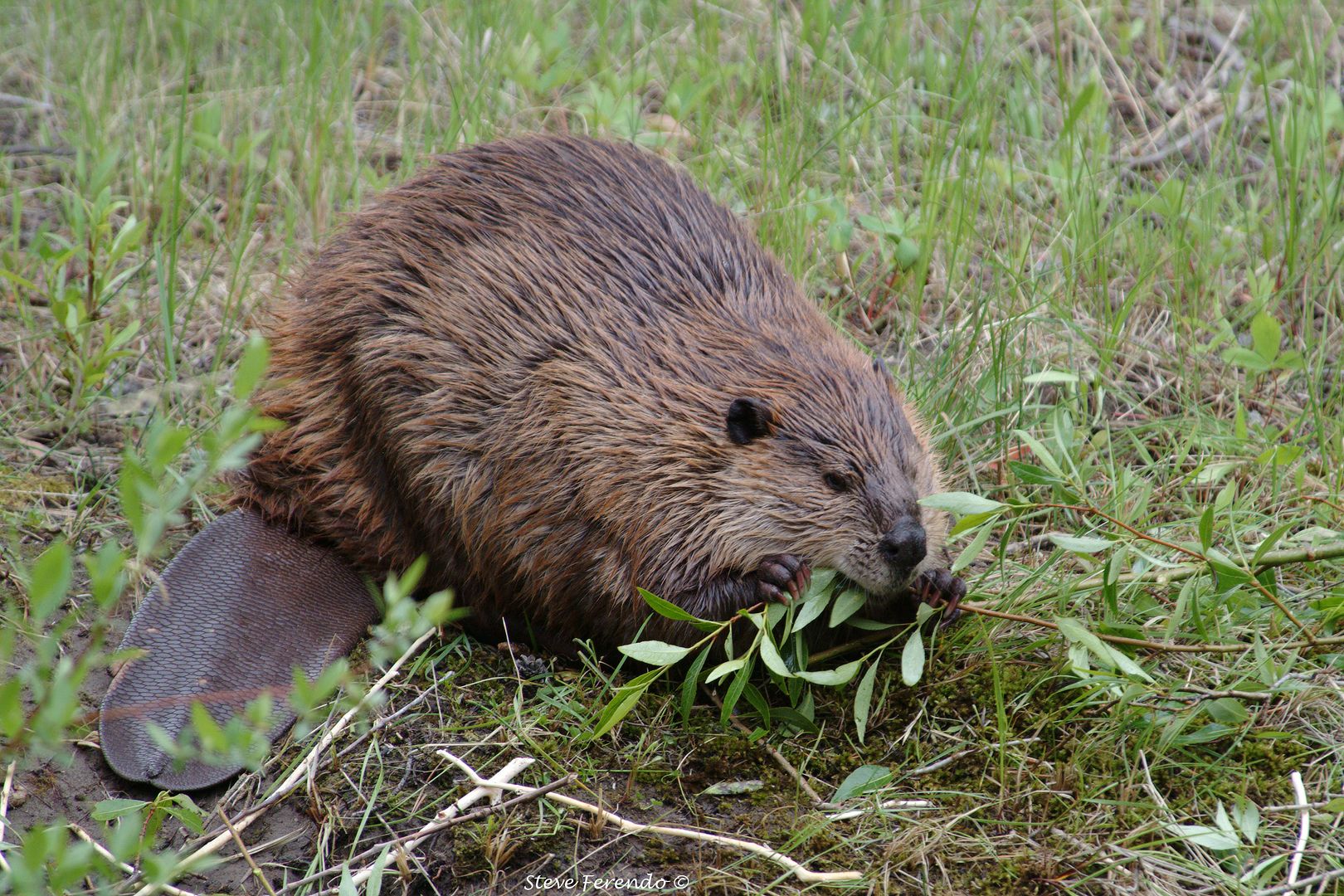 I included the next photo to demonstrate the size of a beaver's hind foot. Adapted to the aquatic environment that the beaver calls home...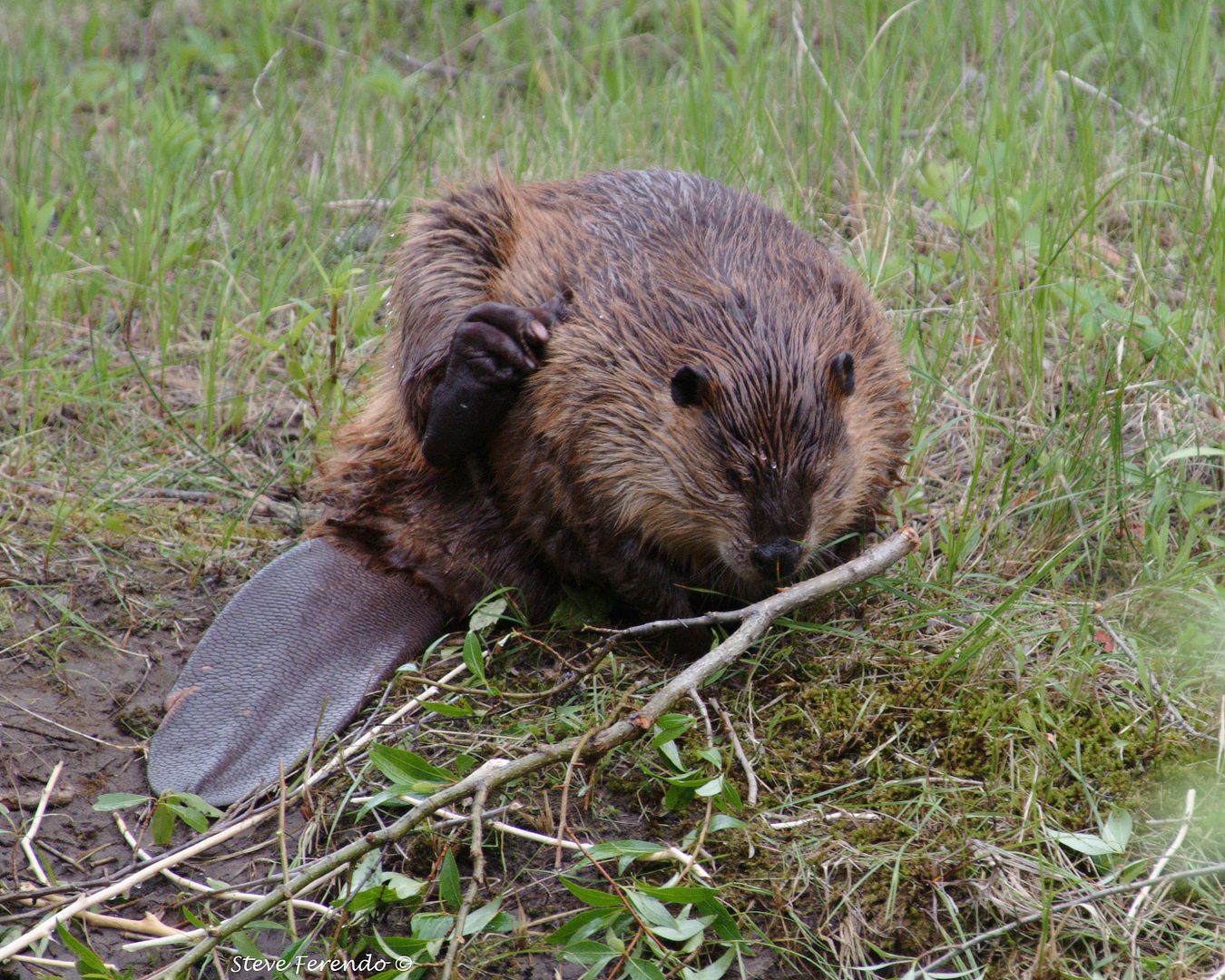 Thanks for visiting, stay well, and come back soon.