While watching my local beaver family I captured this series of photographs depicting their behavior...
In the first photo a beaver seems to be eyeing foliage suspended just out of reach above its head...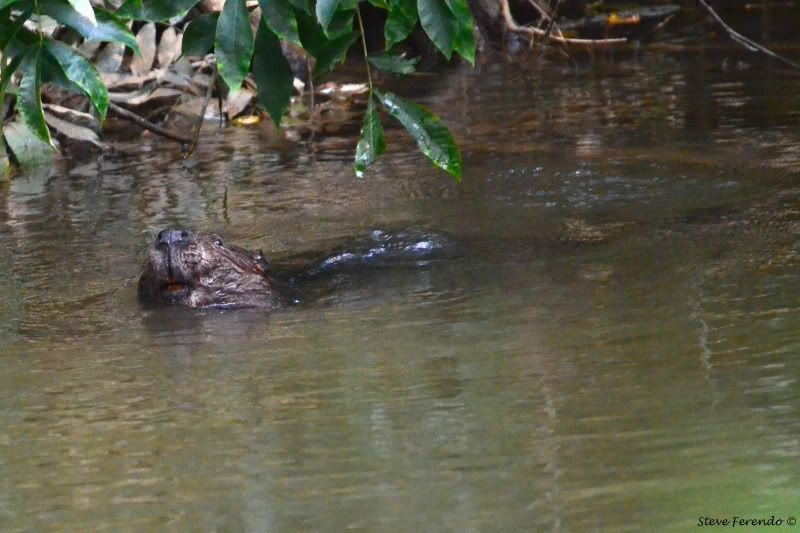 Swimming under the branches the beaver is arching its back so much that the tail is erect and visible while it reaches with its forefeet for the succulent leaves...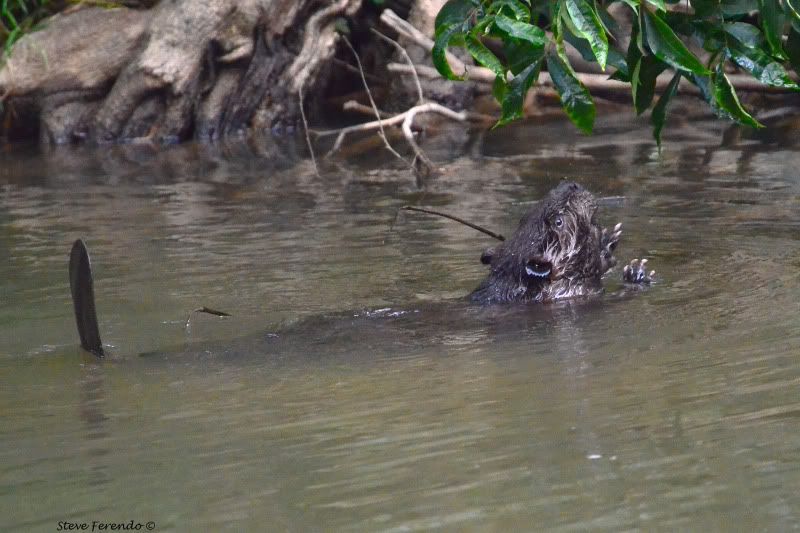 They remain just out of reach...
Finally, she musters her strength for a Herculean effort...
Which finally paid off with the object of her desire...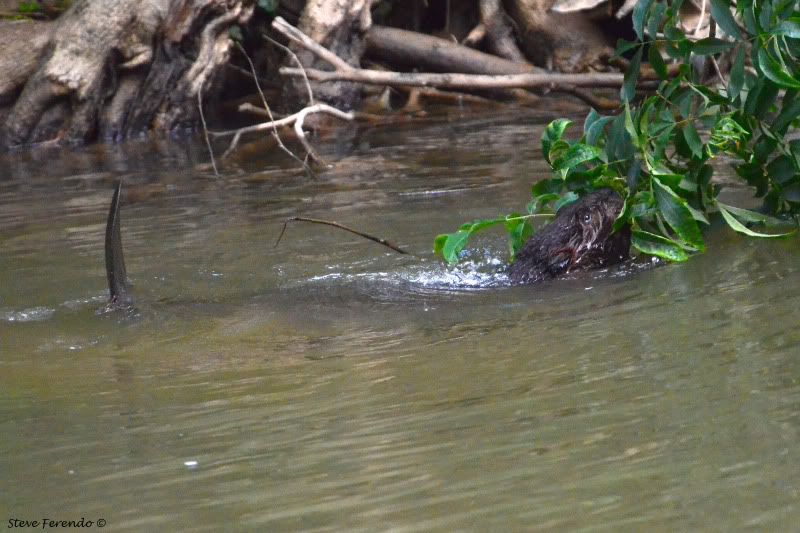 The results of this type of feeding behavior produced something I never would have expected, a browse line as evident as those created by deer in overpopulated forests...
There is always something new to learn in the natural world, and I am glad that I could share the view through my camera with you.