Yesterday I said that I would return this morning to the field where I had photograped a doe and her fawns for the past two days. I was relieved to see that both of her little ones were with her today...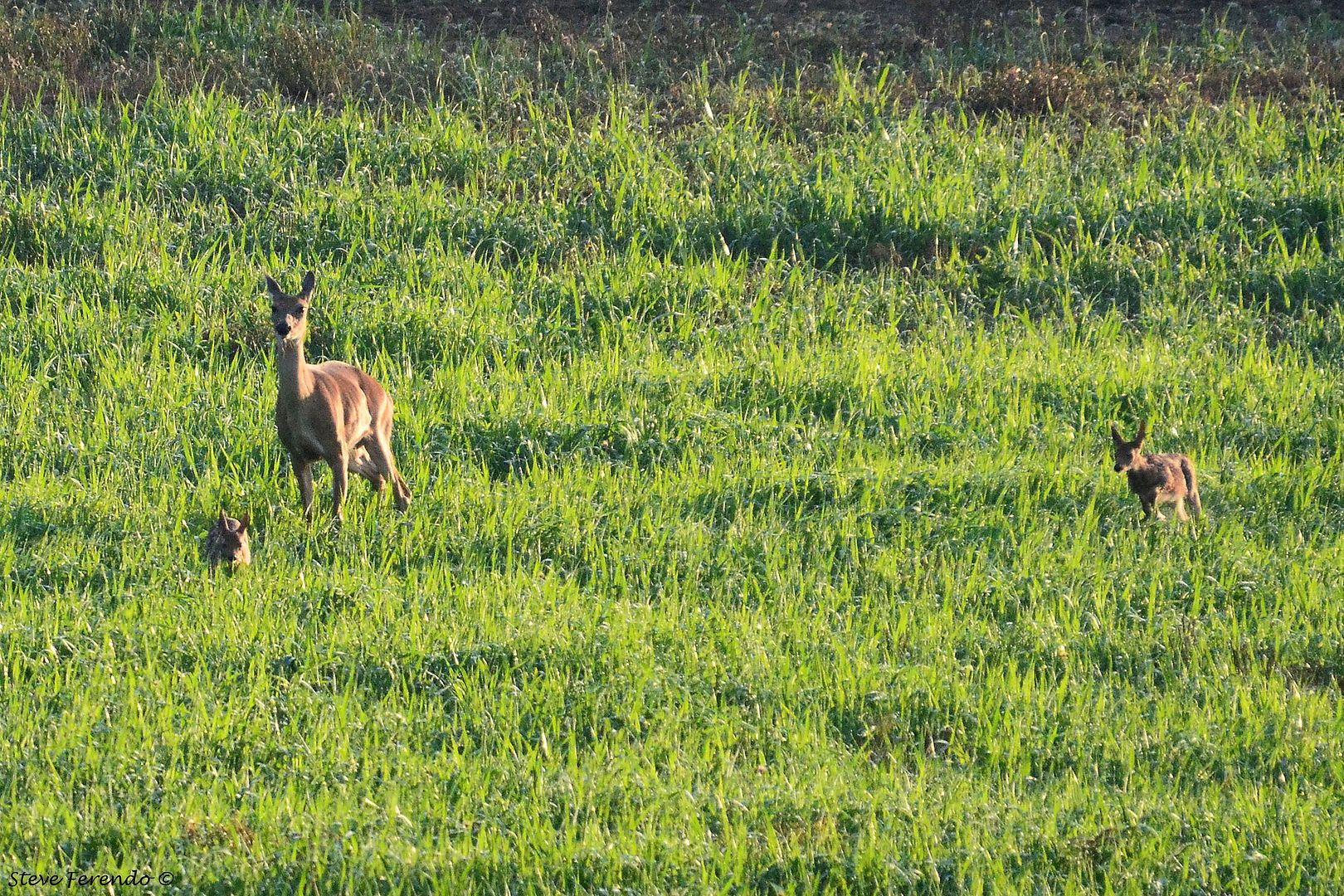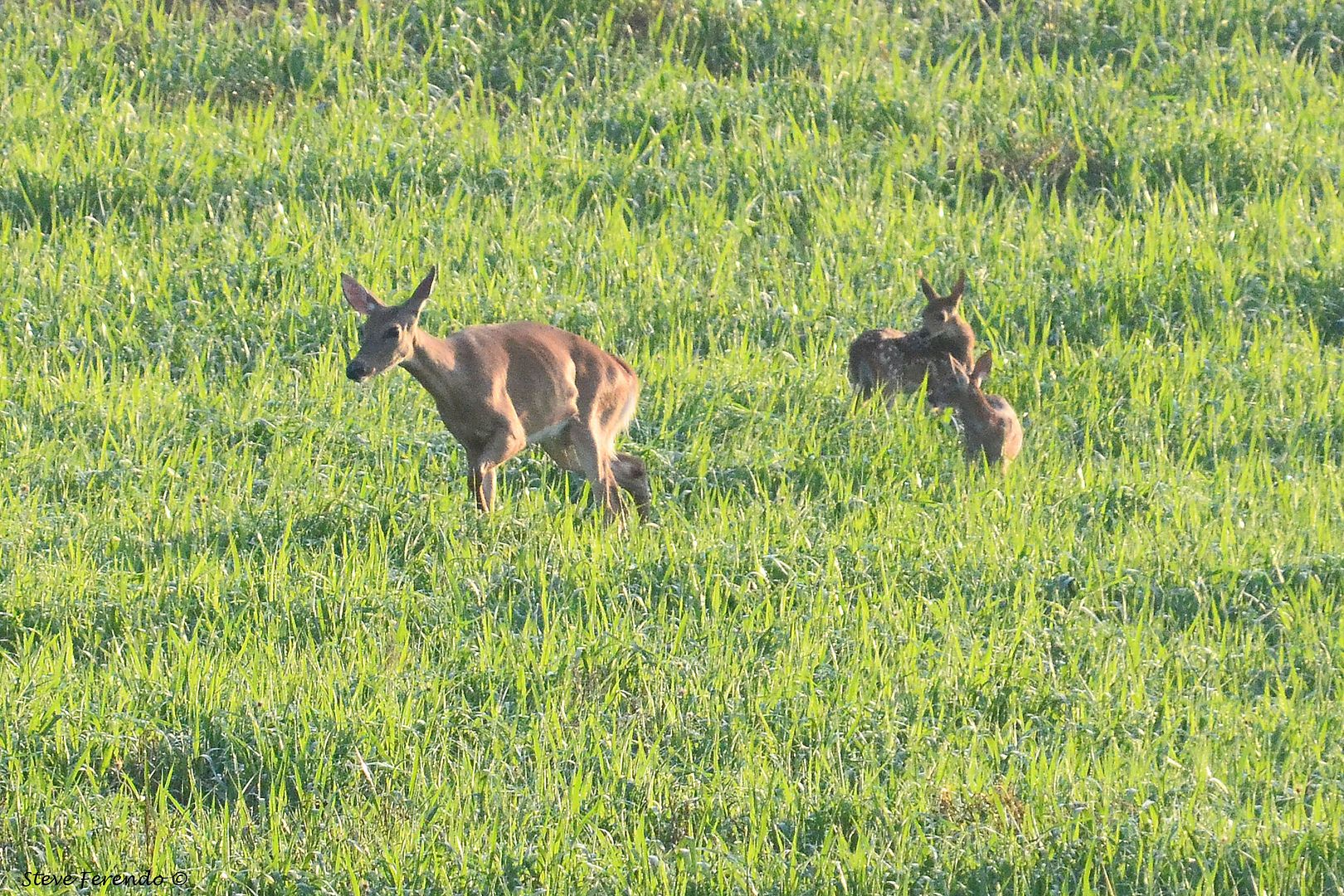 After crossing the field they hurried into the shade to bed down...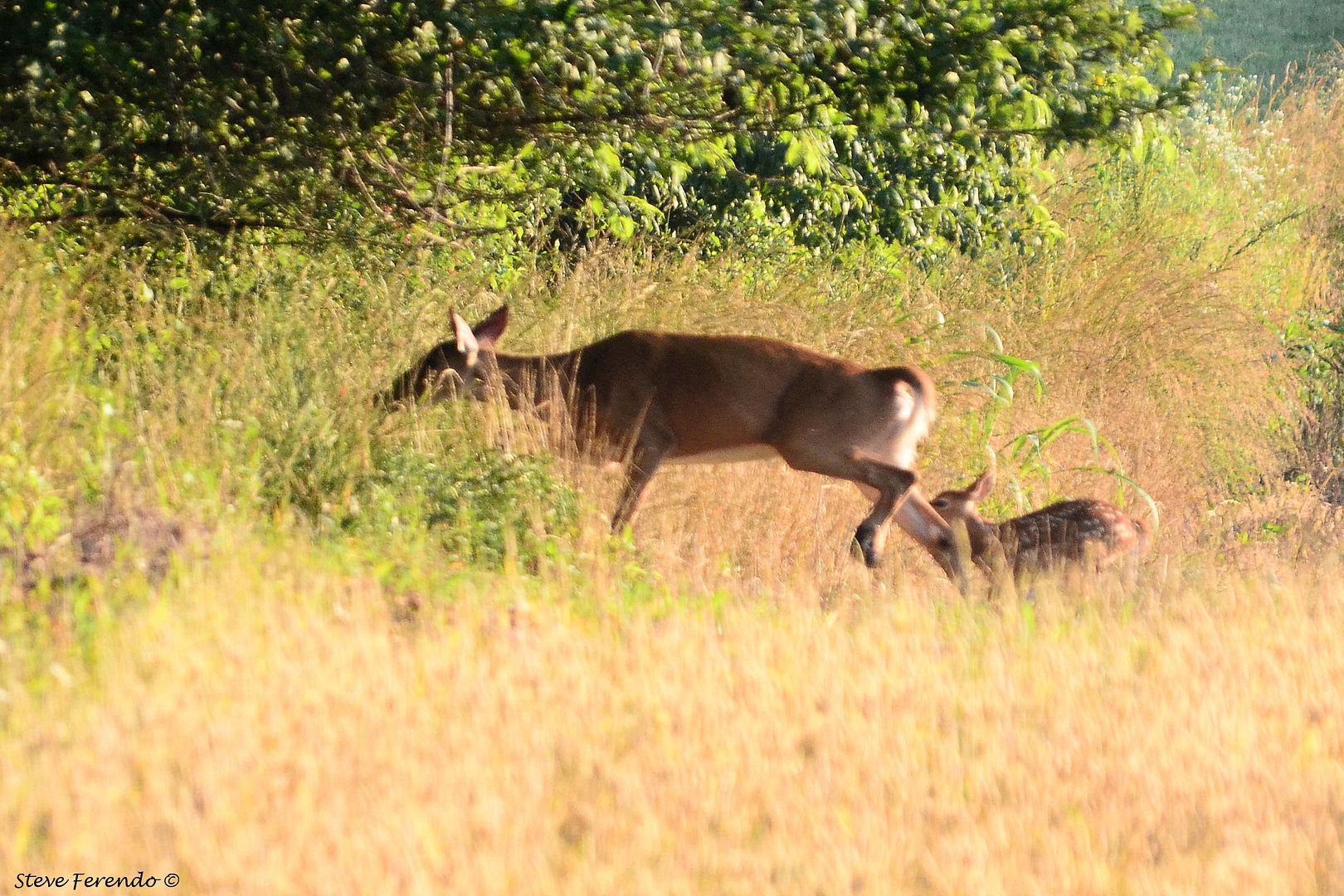 I then moved to another location where I had photographed deer yesterday morning. These photos of one doe should clearly demonstrate how much the flies torment them...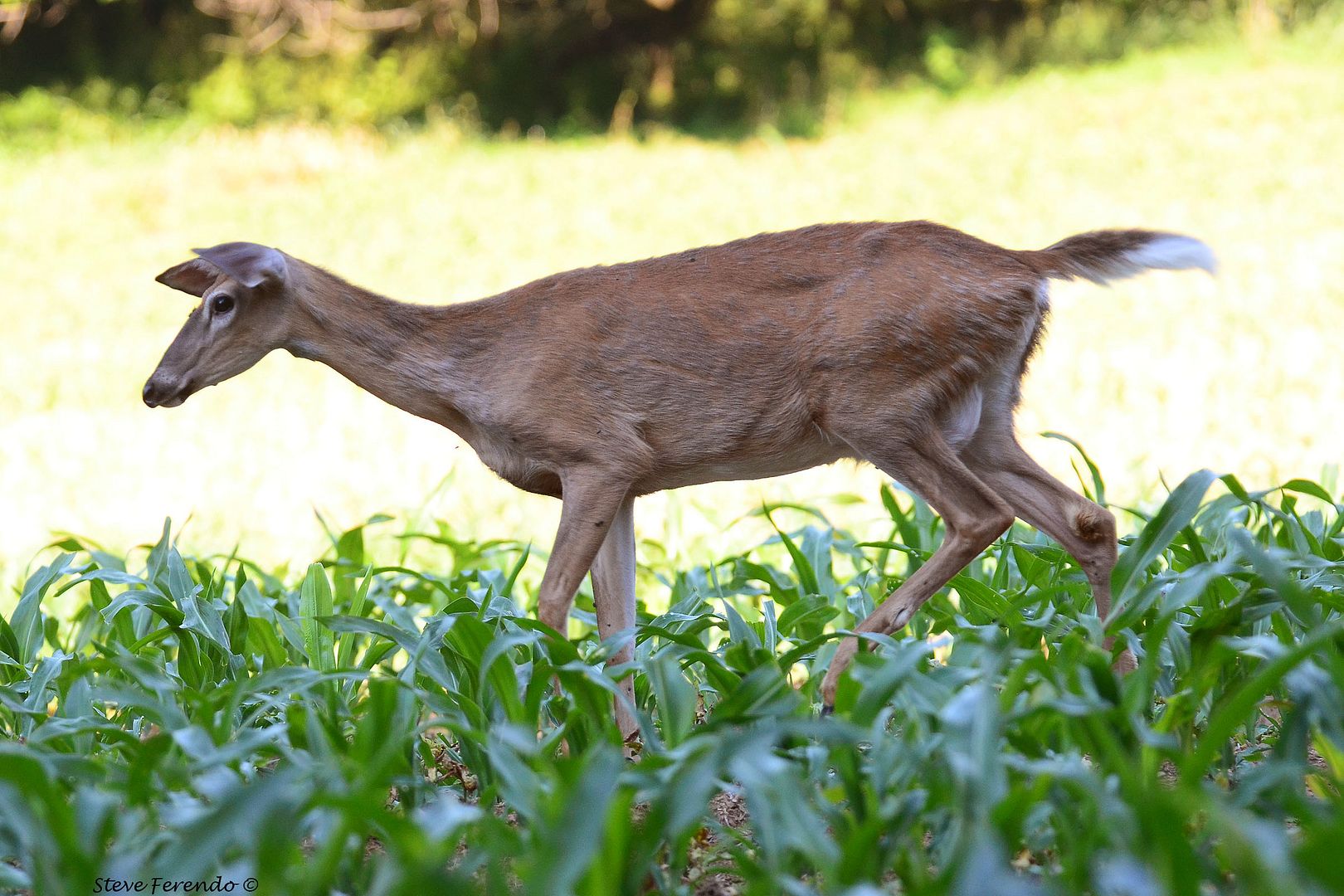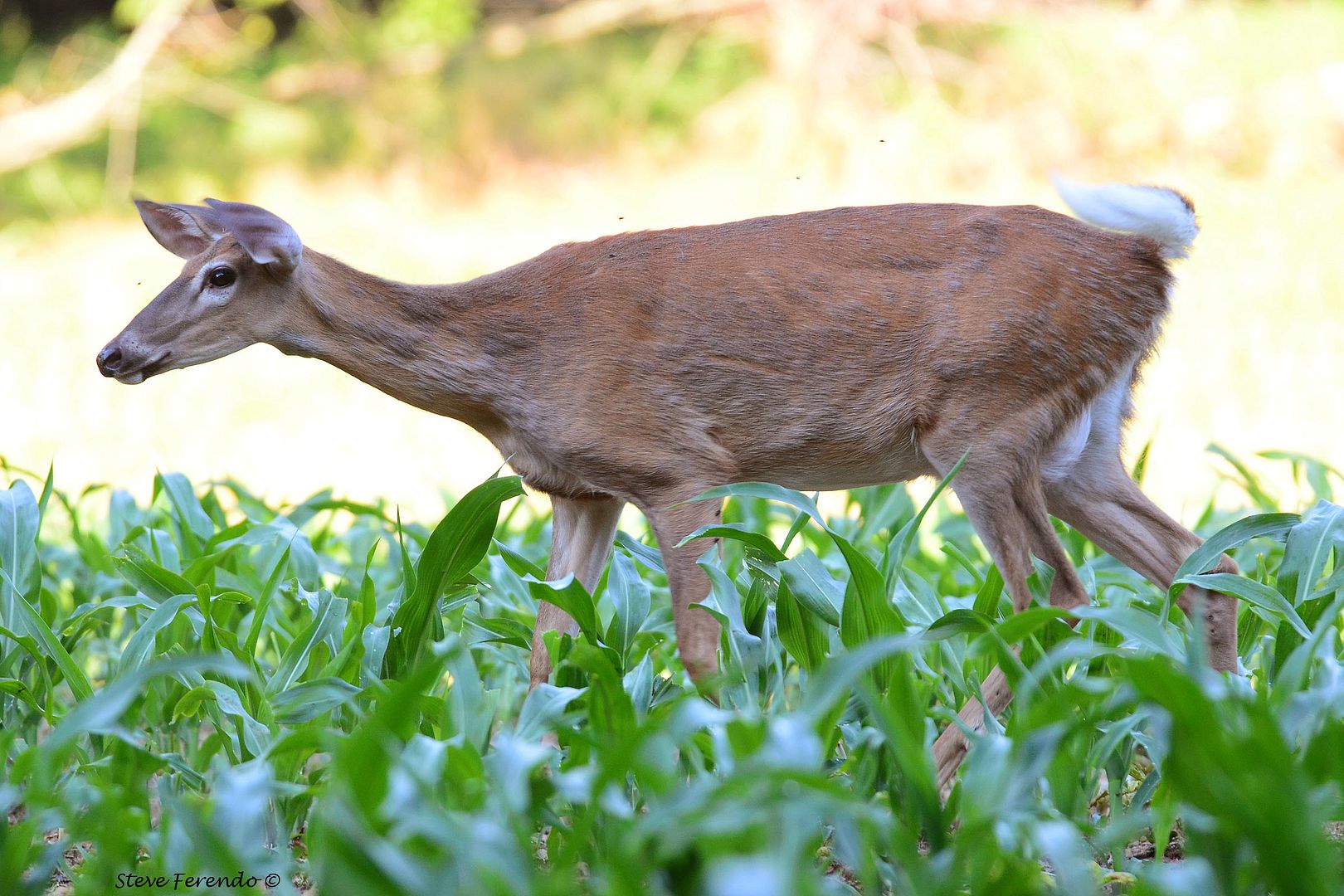 The constantly twitching ears and tail, and the shaking head, are attempts to rid herself of these biting annoyances...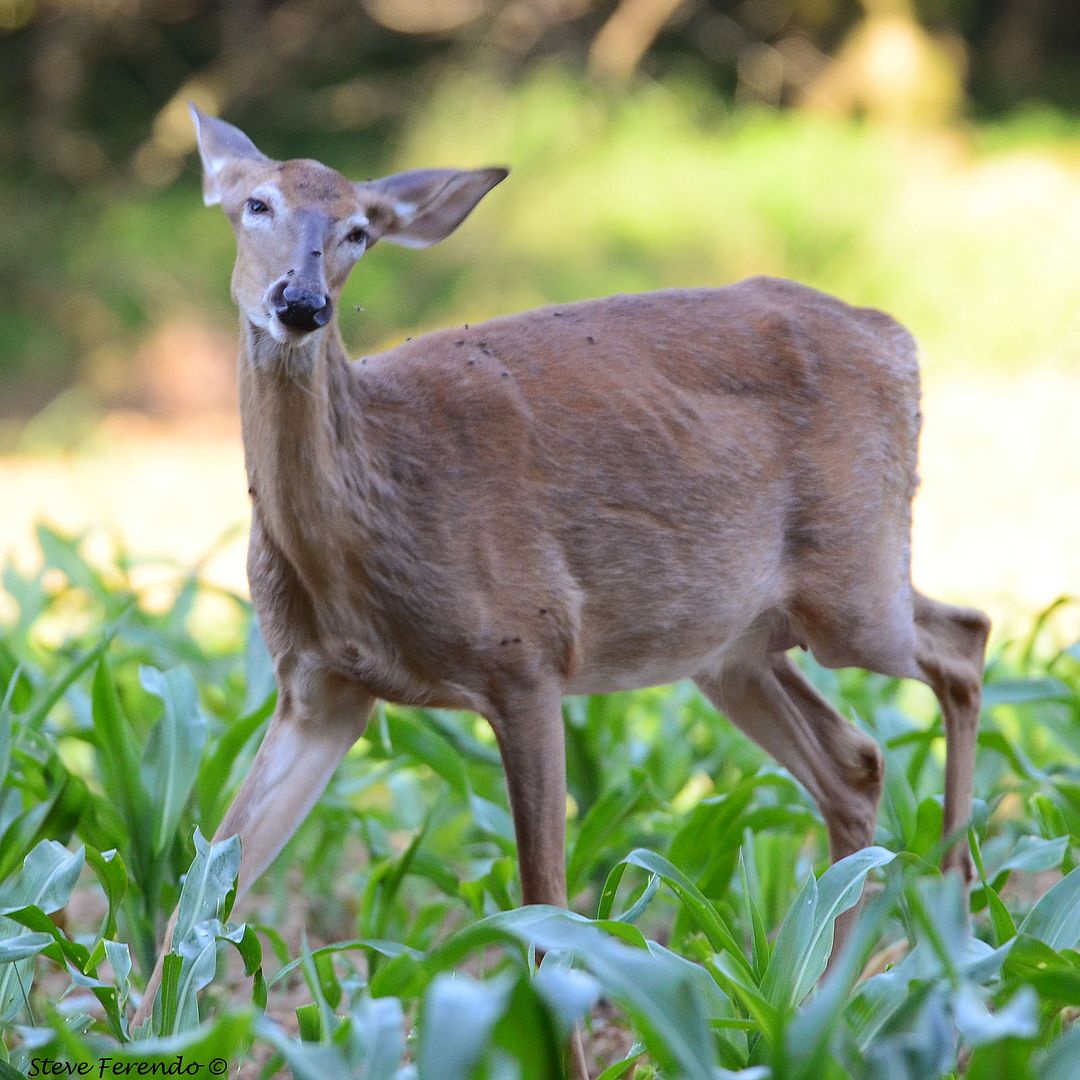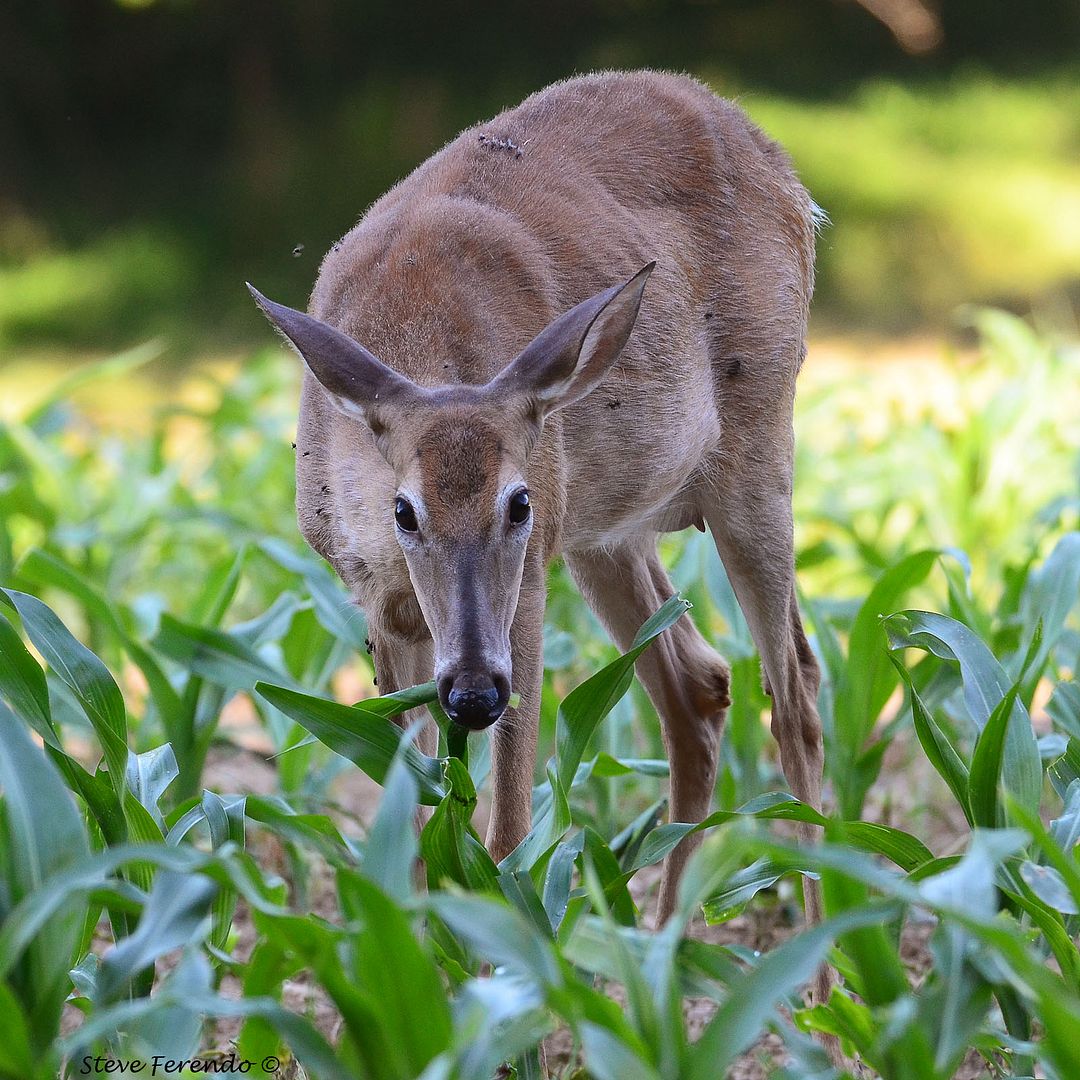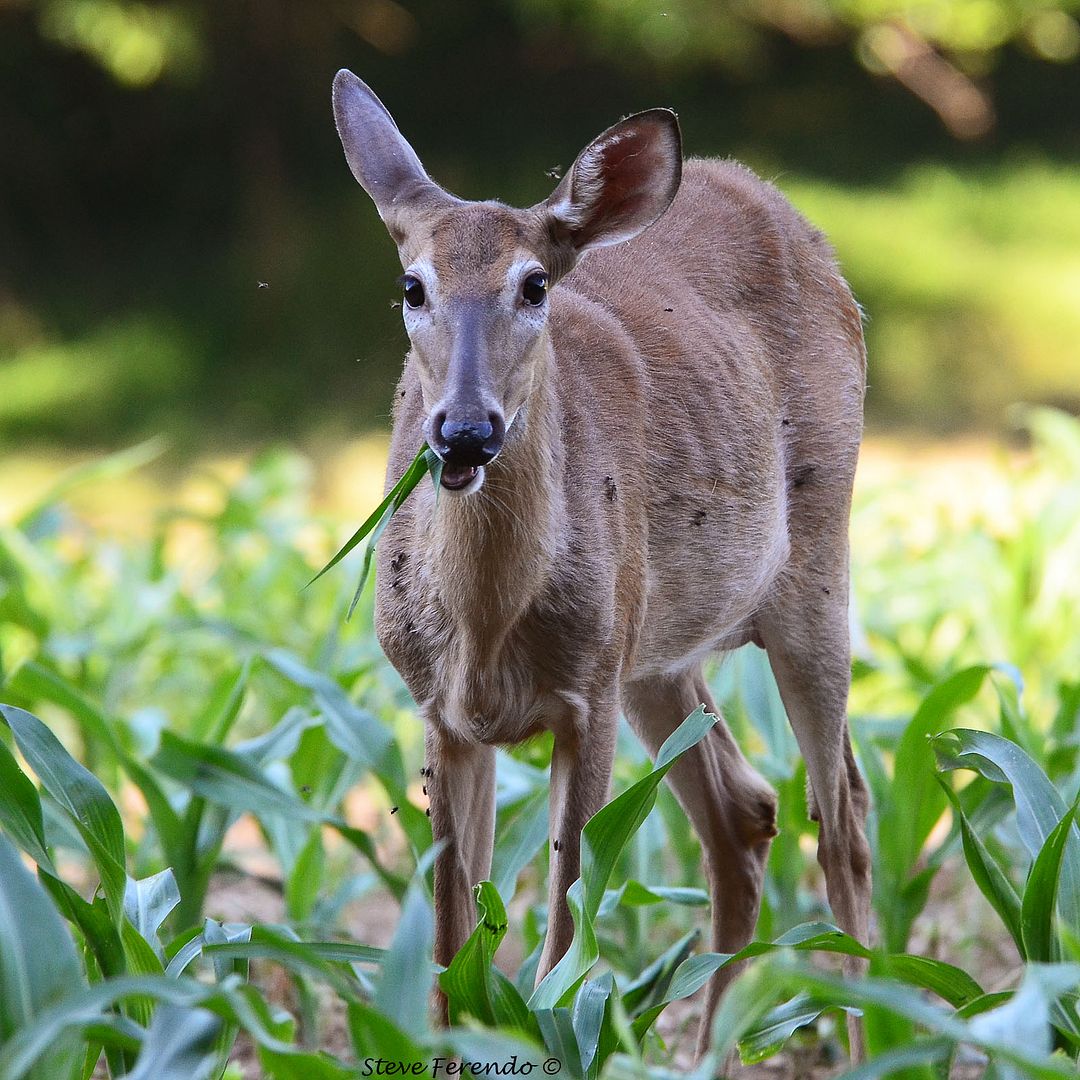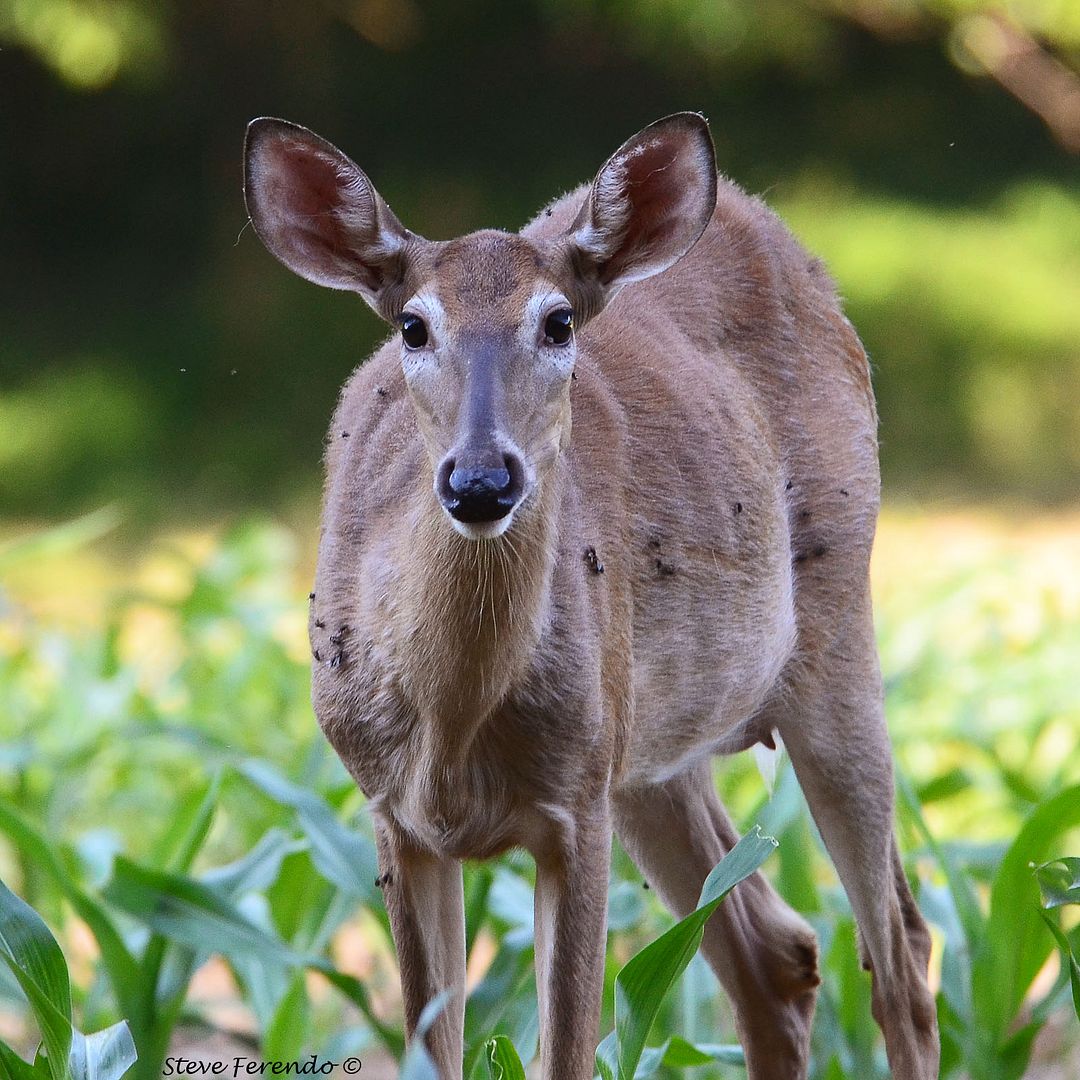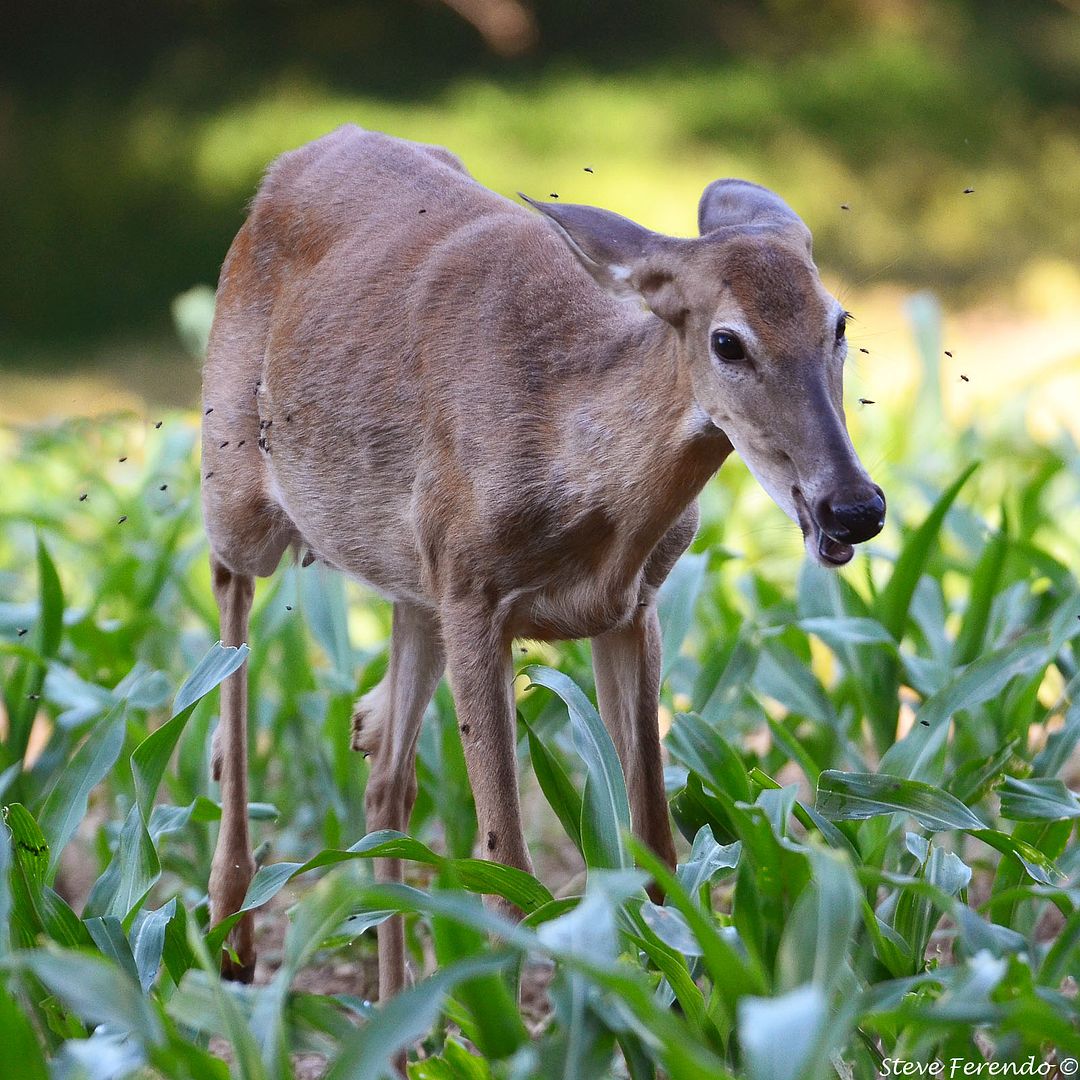 As always, thanks for visiting.