For the past couple of days I have been observing a pair of turkey hens and their young. It has been interesting and amusing to watch the little ones copy the behavior of their mothers. Here is a series of photos that I hope you enjoy...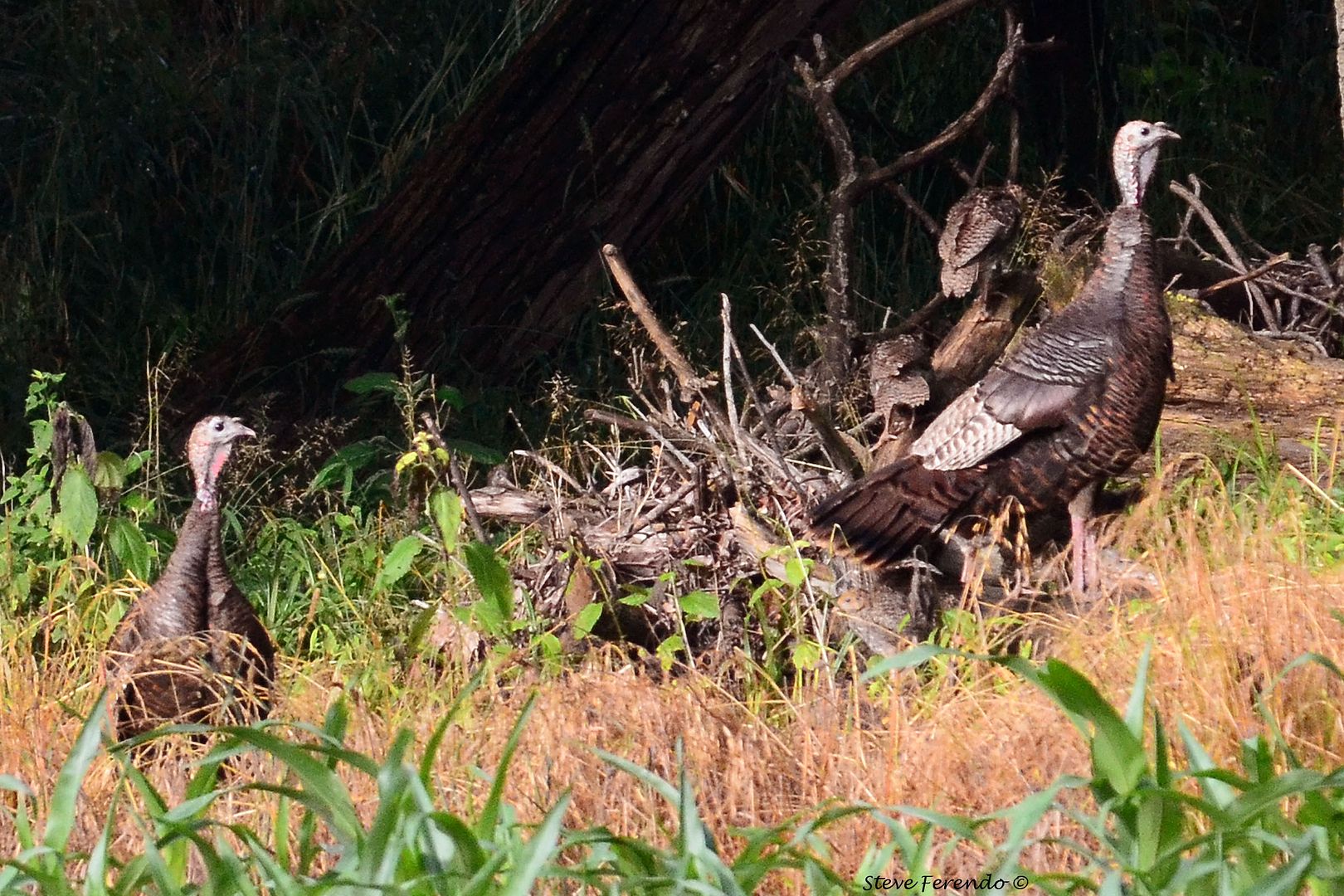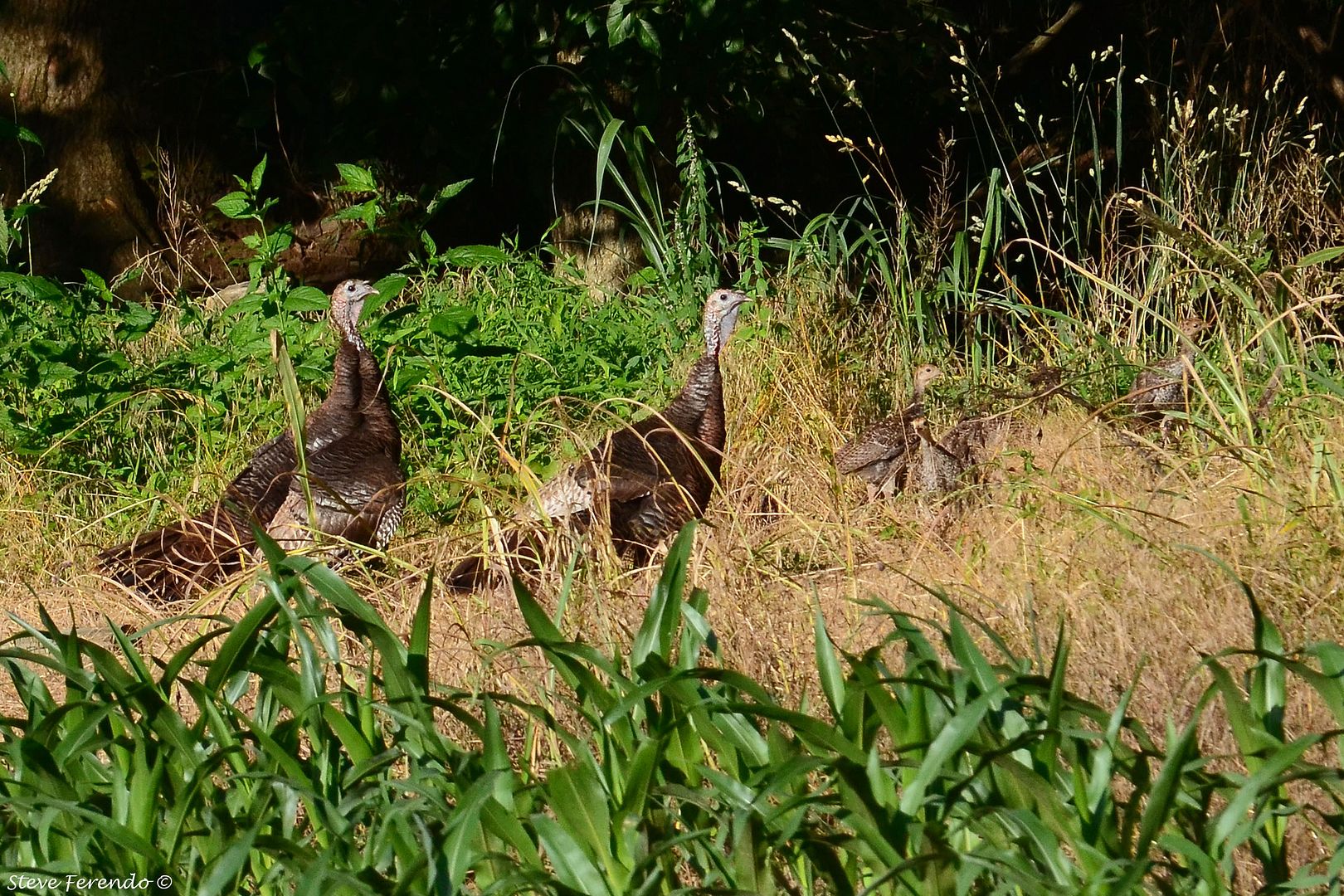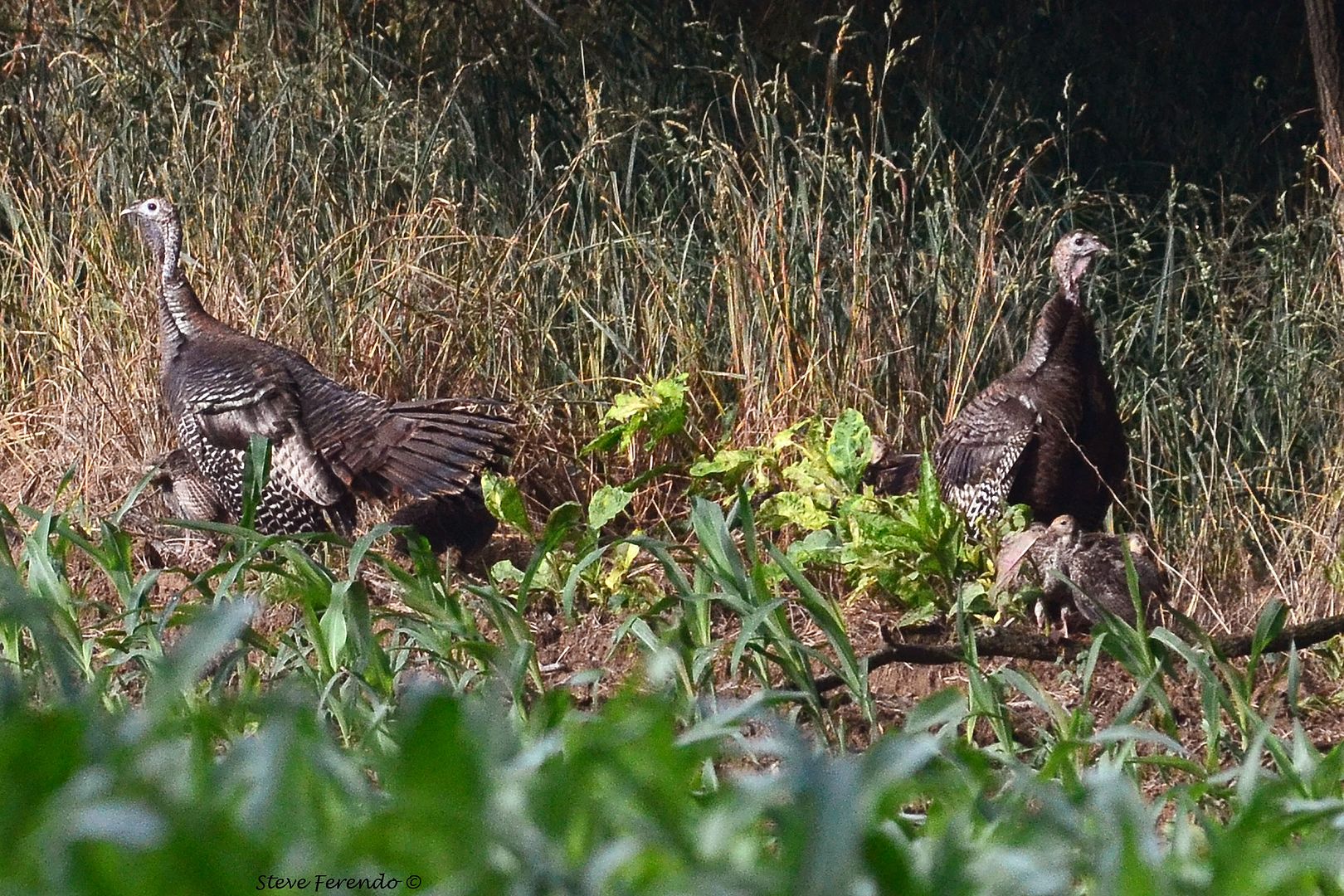 During their wandering a hen and doe came face to face...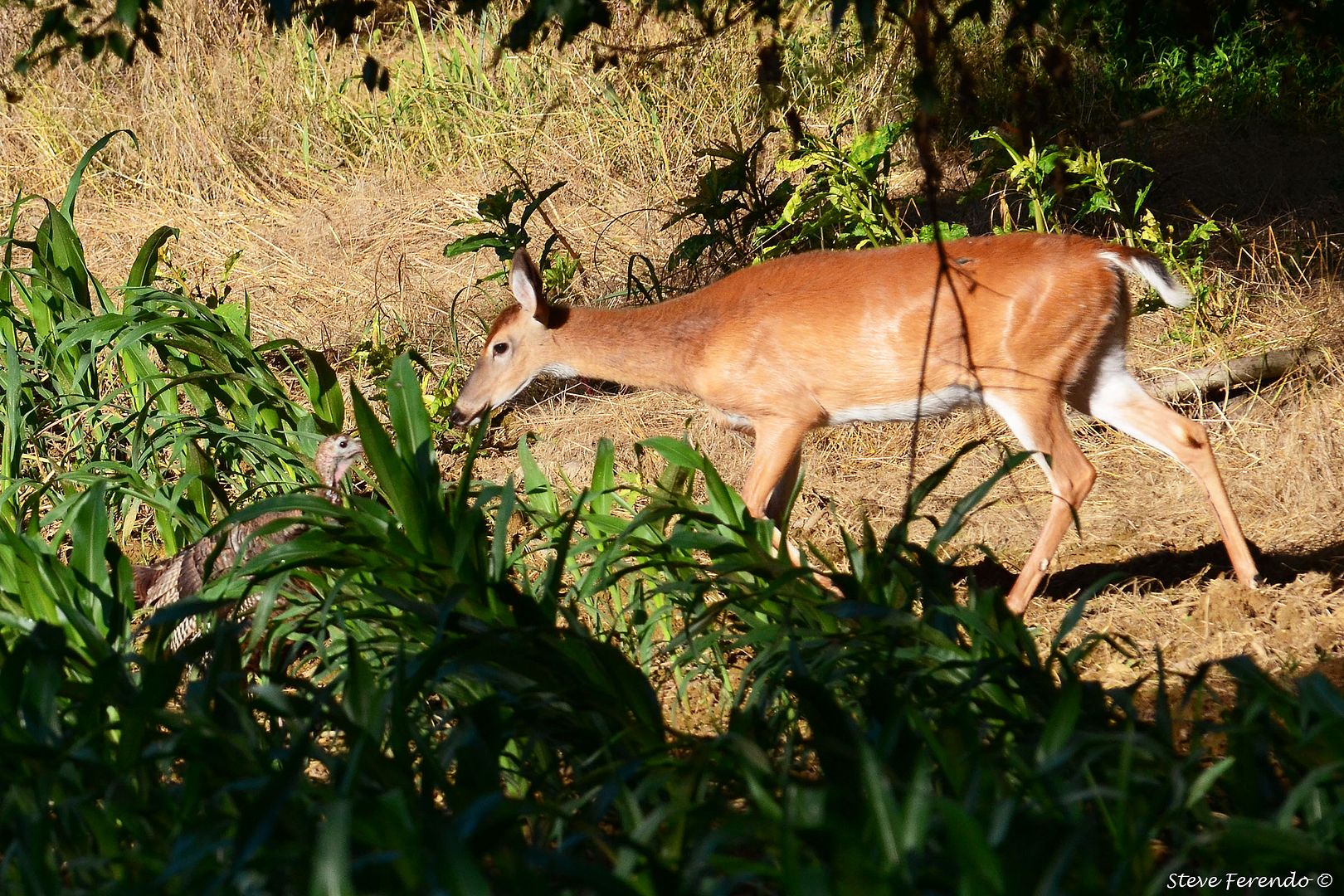 They decided to ignore each other go their seperate ways...
The next three photos depict a bearded hen, a freak of nature found in about 14% of hens...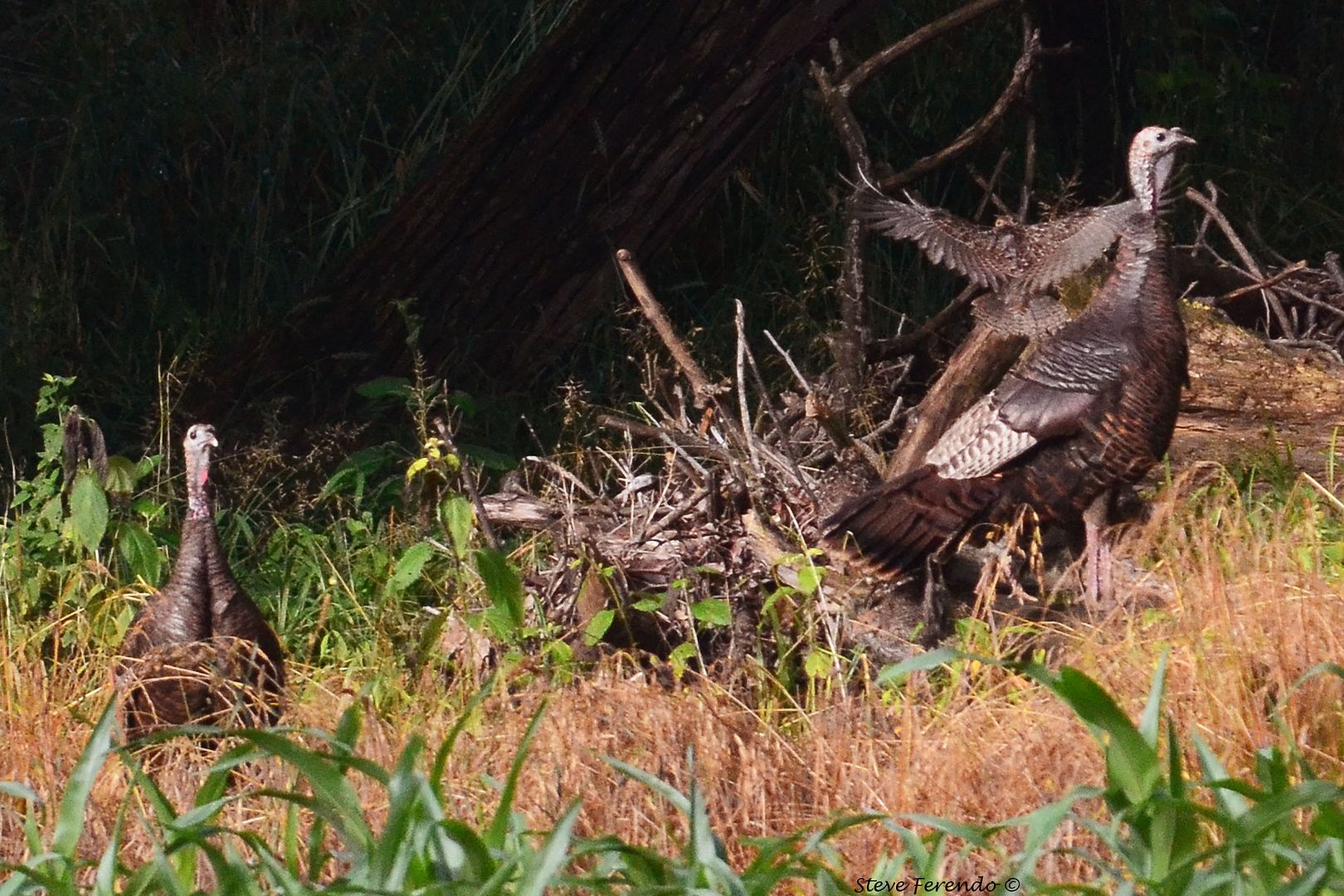 If you aren't sure what a turkey beard looks like the next photo shows one displayed in the center of the turkey's breast. The beard is typically found only on males...