The first three photos were taken at Lilypons. In the first, two Red-wing Blackbirds are attempting to drive an Osprey from their nesting area...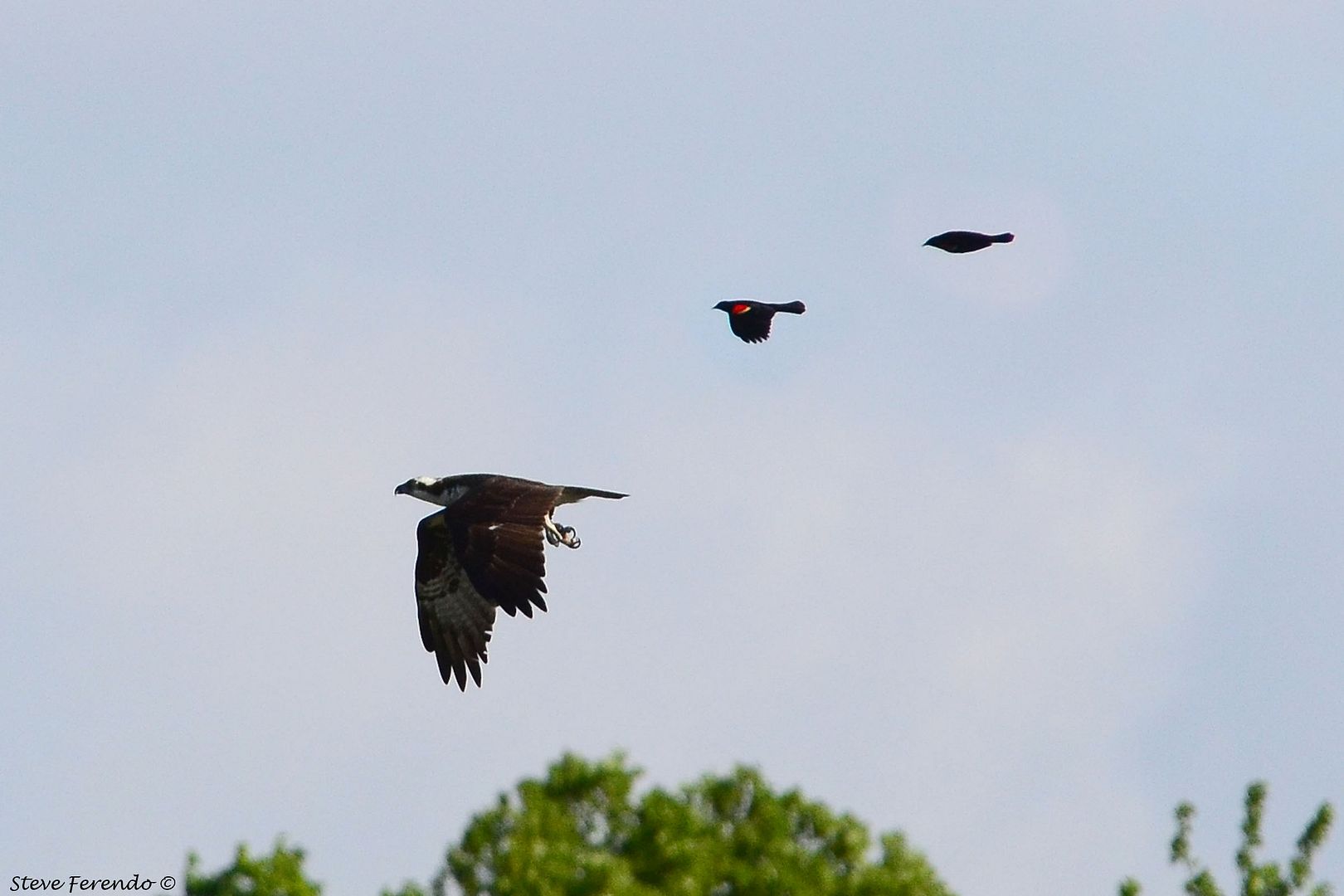 An immature Bald Eagle soars overhead, always looking for prey...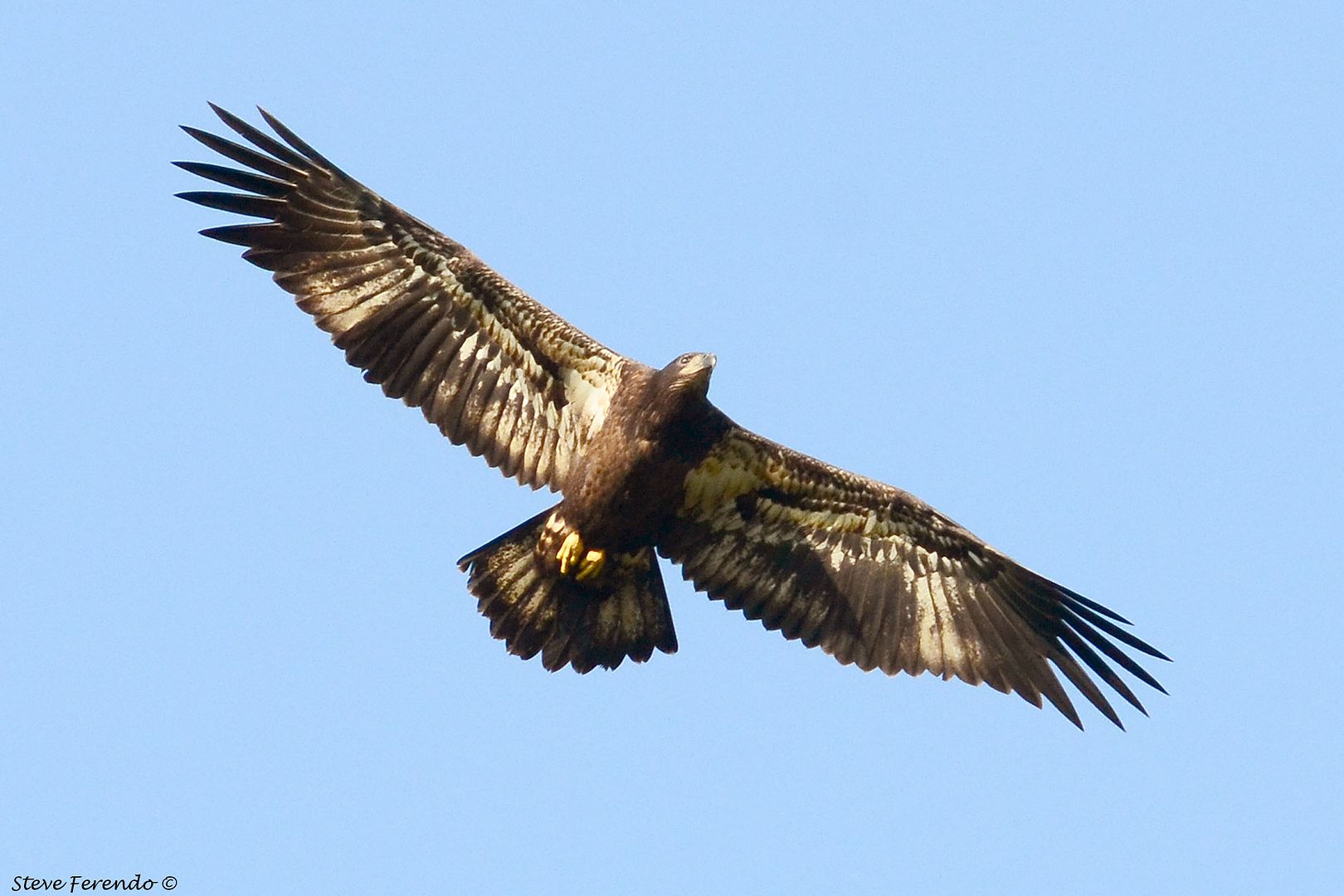 Also on the hunt, this Mockingbird looks for insects in the newly mown grass...
Finally, a harmless water snake enjoys basking in the warm sunshine...