In my last blog post I featured Baltimore Orioles and their nest. When I visited the area two days later I was shocked by what I found. A pair of Cedar Waxwings were aggressively trying to pick material from the orioles nest. This was not a delicate attempt by any means. They grabbed the nest and tugged at it with all their might. Fortunately, the construction skills of the orioles were superior to the demolition abilities of the waxwings.
Here are photos of the Cedar Waxwings in less destructive activities...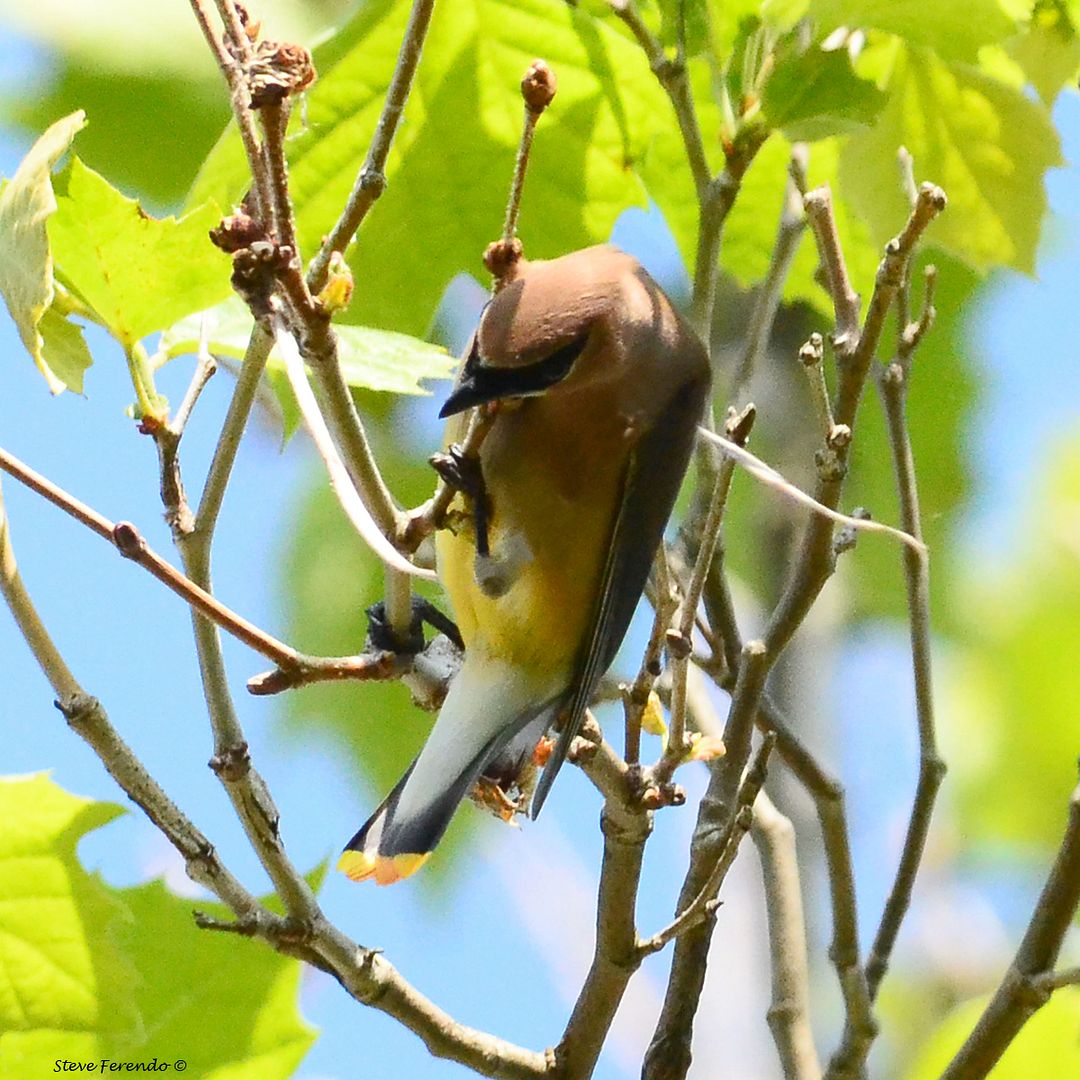 In this photo one is looking at the nest before beginning the assualt...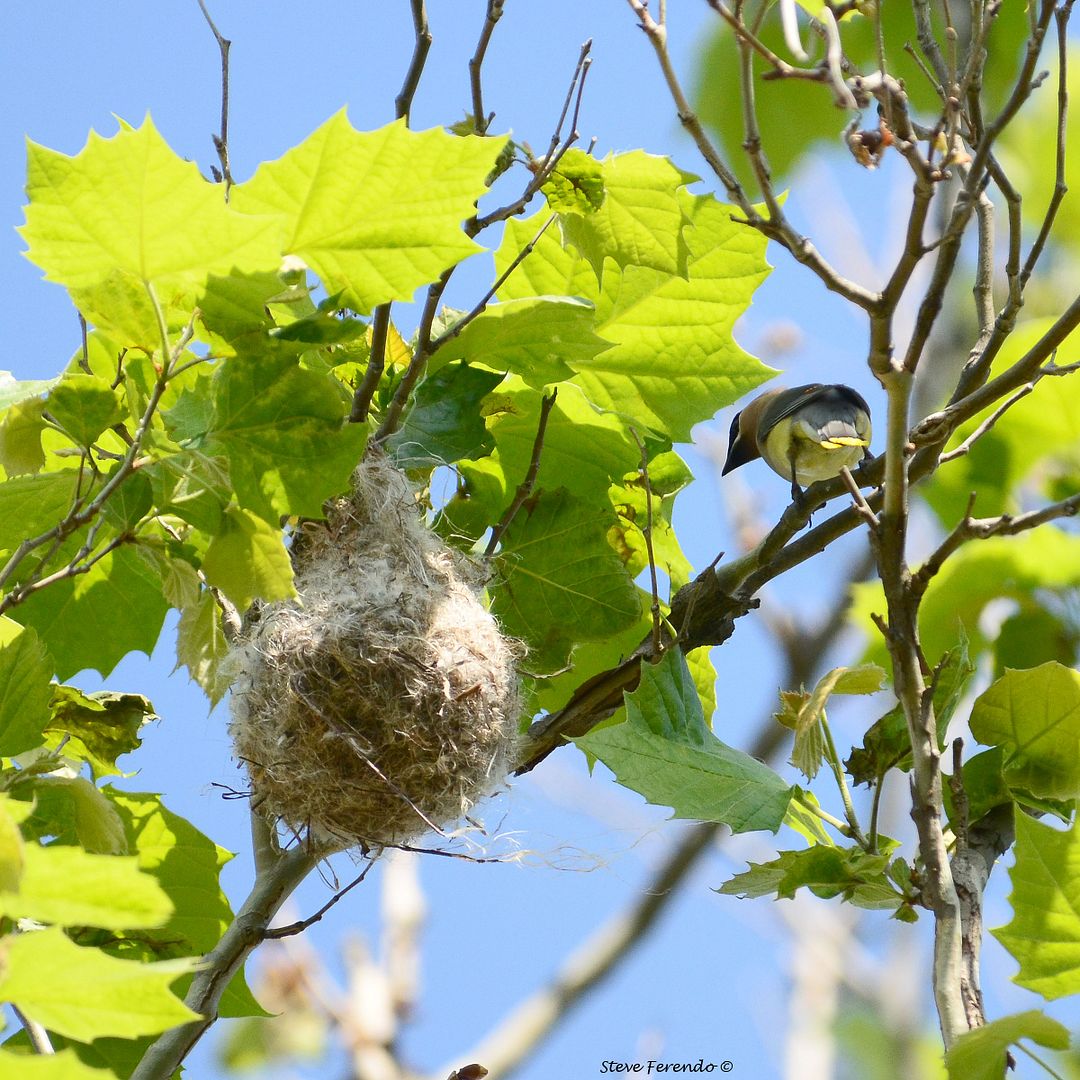 Here it is joined by a second Cedar Waxwing...
Now the picking and tugging begins in earnest...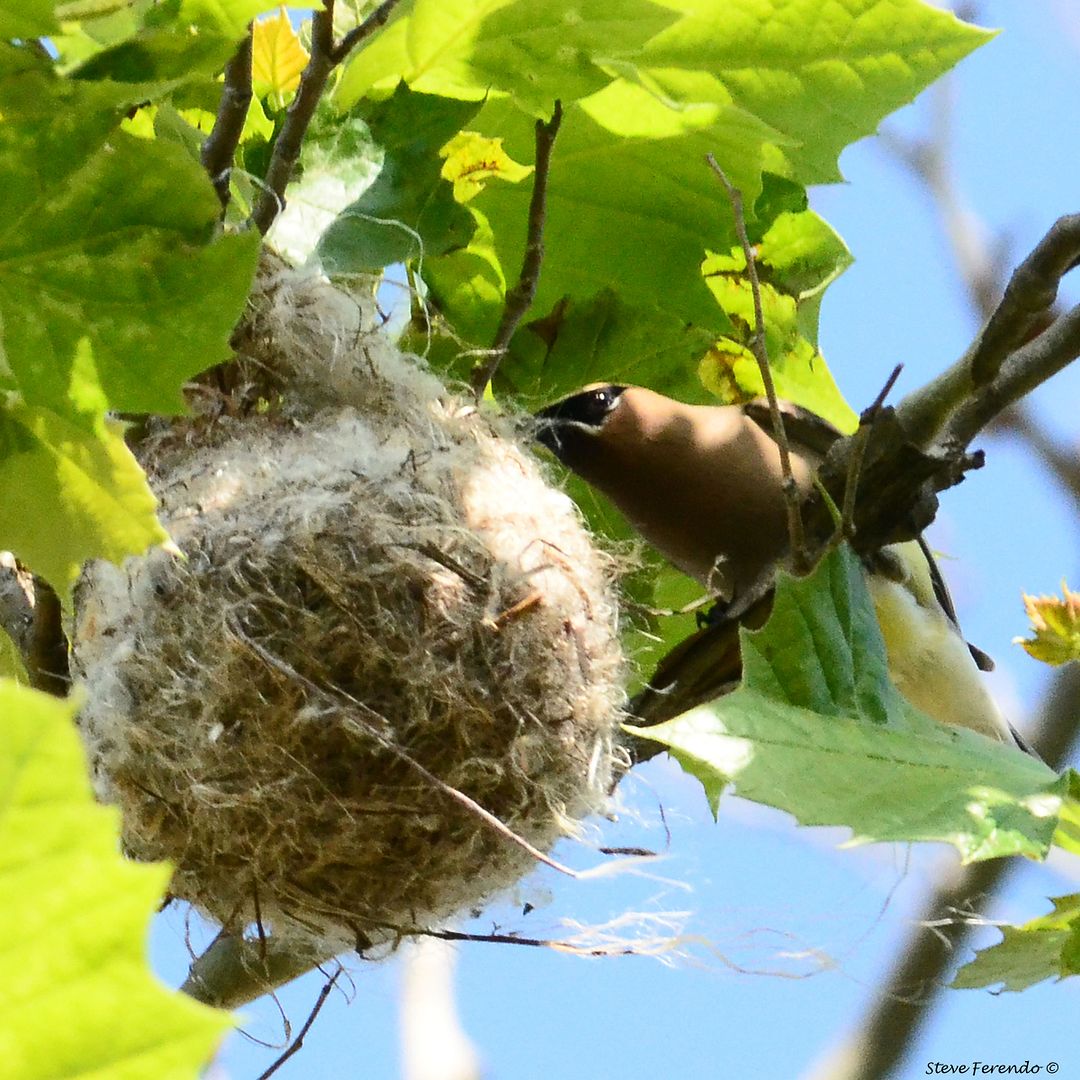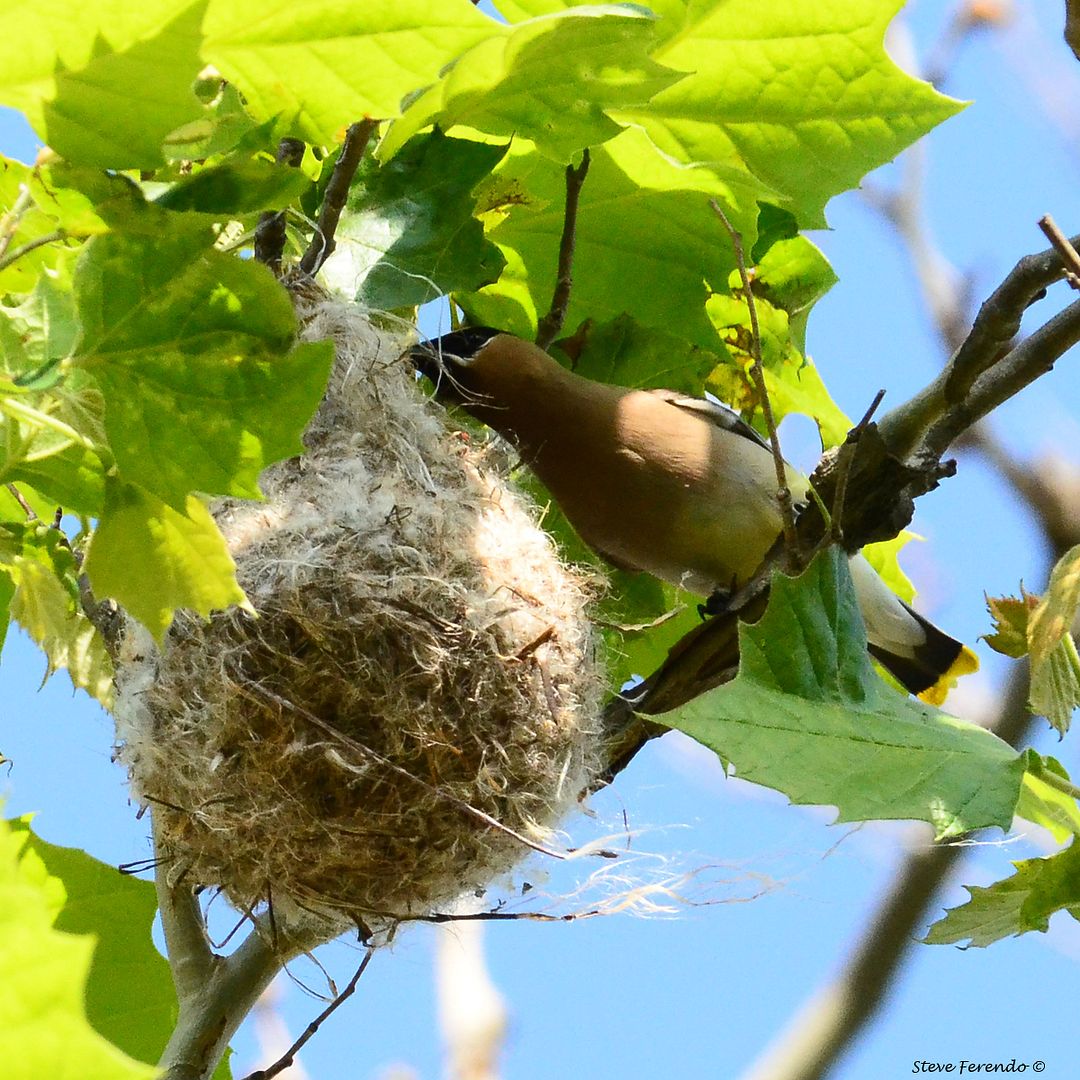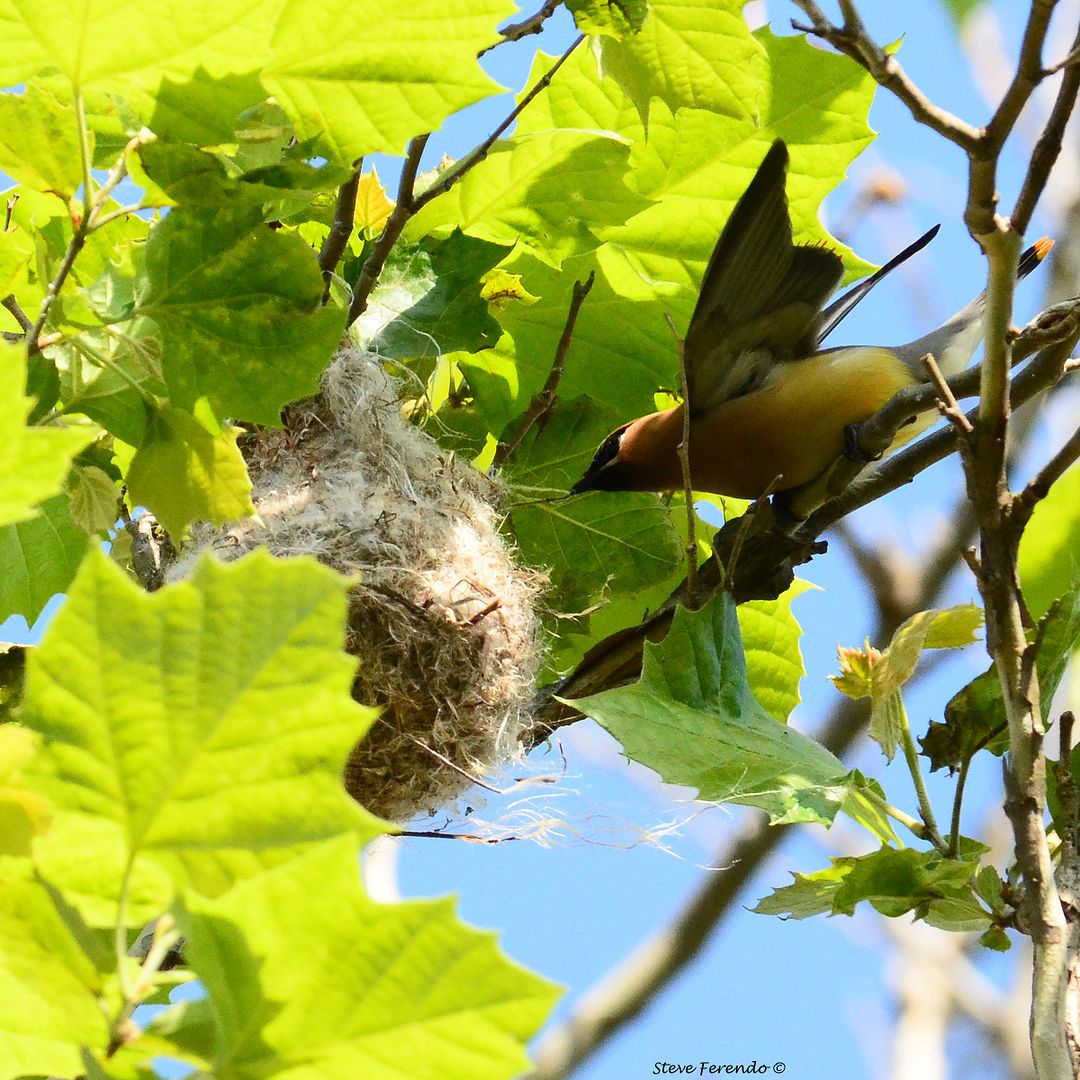 Here is the prize. A bit of material taken from the nest...
As of today, the nest is still intact and is being watched over by two adult orioles.